Road Trip from Dallas to El Paso
Look no further than this short yet fun road trip for an unforgettable drive from Dallas to El Paso. Discover the diverse landscapes, cultures, and historical landmarks on this exciting westward drive through Texas and New Mexico.
The 690-mile road trip from Dallas to El Paso takes almost 11 hours to drive, visiting Lubbock and Carlsbad Caverns on the fast route or Austin, Big Bend National Park, and Marfa on a longer route.
Experience the small-town vibes, big-city charms, beautiful national parks, awe-inspiring natural wonders, and ever-changing backdrops as you traverse these Southern states. Below we highlight the best routes, convenient stopover points, must-visit places to see, things to do, and the ideal time to embark on this journey.
How far is El Paso from Dallas, and how long will the road trip take?
Comparison of road trip routes between Dallas and El Paso

| Route | Distance | Driving Time |
| --- | --- | --- |
| The Direct Route | 690 miles | 11 hours |
| The Big Bend Detour | 1,000 miles | 16 hours |
The fast drive to El Paso from Dallas via The Direct Route takes almost 11 hours to cover 690 miles without detours.
For a leisurely trip through The Lone Star State, take The Big Bend Detour, covering 1000 miles over 16 hours of driving without any breaks.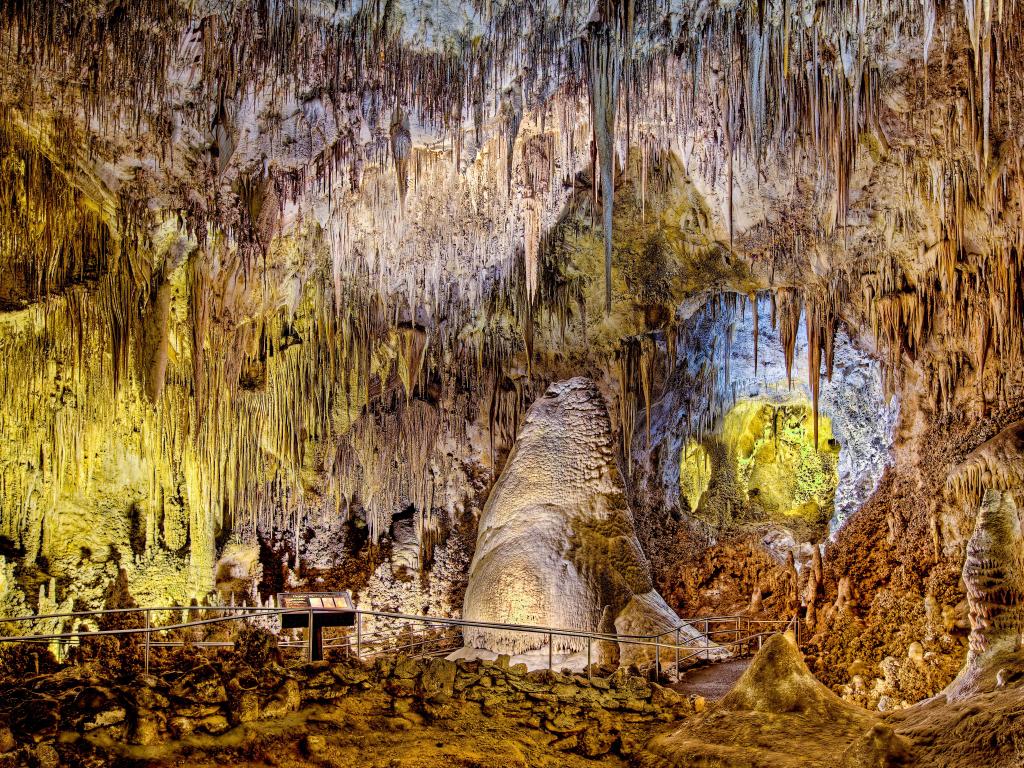 To make the most of this drive and explore the route without exhaustion, we recommend you take at least 3-4 days for this road trip.
Best road trip route from Dallas to El Paso
Below, we highlight two excellent route options for this drive from Dallas to El Paso. You are in for an adventurous drive through Texas, whichever route you pick.
The Direct Route is the fastest and the most efficient way to get to El Paso. You will drive through the diverse landscapes of Texas and New Mexico and pass by some amazing landmarks and cities.
Two major attractions on this route include Lubbock, the hometown of the rock 'n roll legend Buddy Holly and the magnificent Carlsbad Caverns.
If you pick The Big Bend Detour, you will drive through the heart of Texas. You can detour to San Antonio from Austin if you have extra time.
The star of this route is undoubtedly Big Bend National Park, a breathtaking natural wonder featuring stunning geological formations, vast expanses of desert, and the dramatic Chisos Mountains.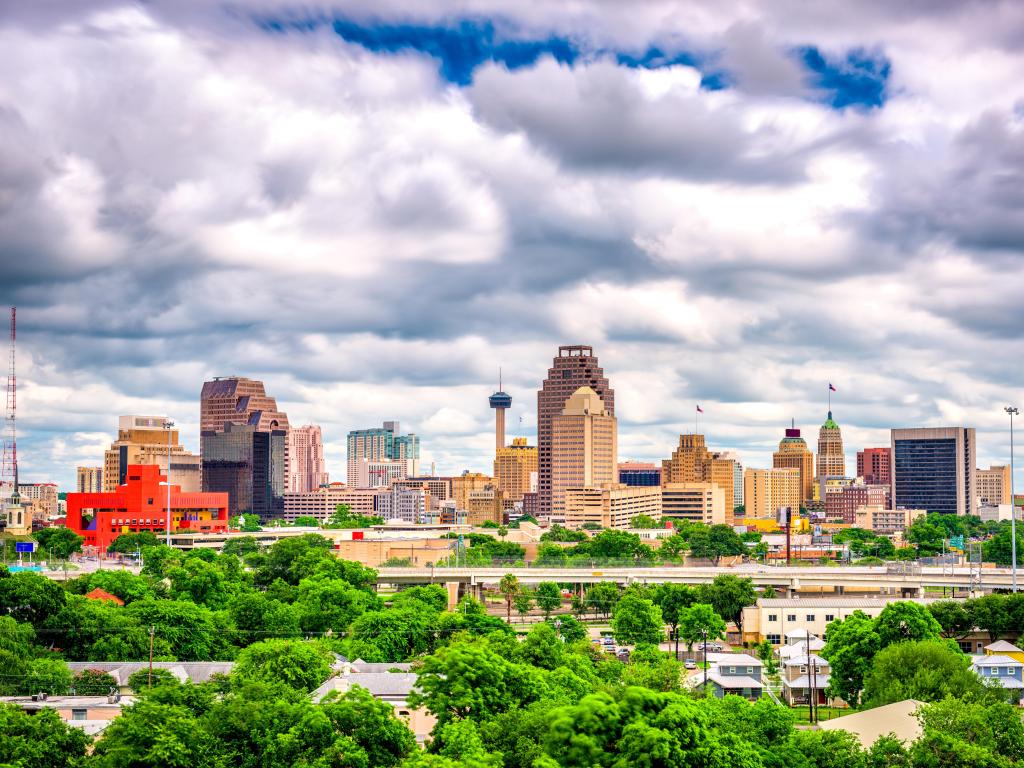 The Direct Route
Head west taking I-30 out of Dallas, passing the cities of Arlington and Fort Worth. After leaving Fort Worth, merge into I-20 and notice the change in landscape from the urban cities to the countryside.
After reaching the Wind Turbine Capital of Texas, Sweetwater, take a right on US-84 to Lubbock. Notice the rugged terrains and ranches around as you join US-62.
As you drive on this route, you'll enter New Mexico. Observe the change in scenery as the deserts take over your horizons. Pass by the Carlsbad Caverns and explore the gorgeous network of caves.
For the final leg of your journey, continue on US-62 to finally reach El Paso.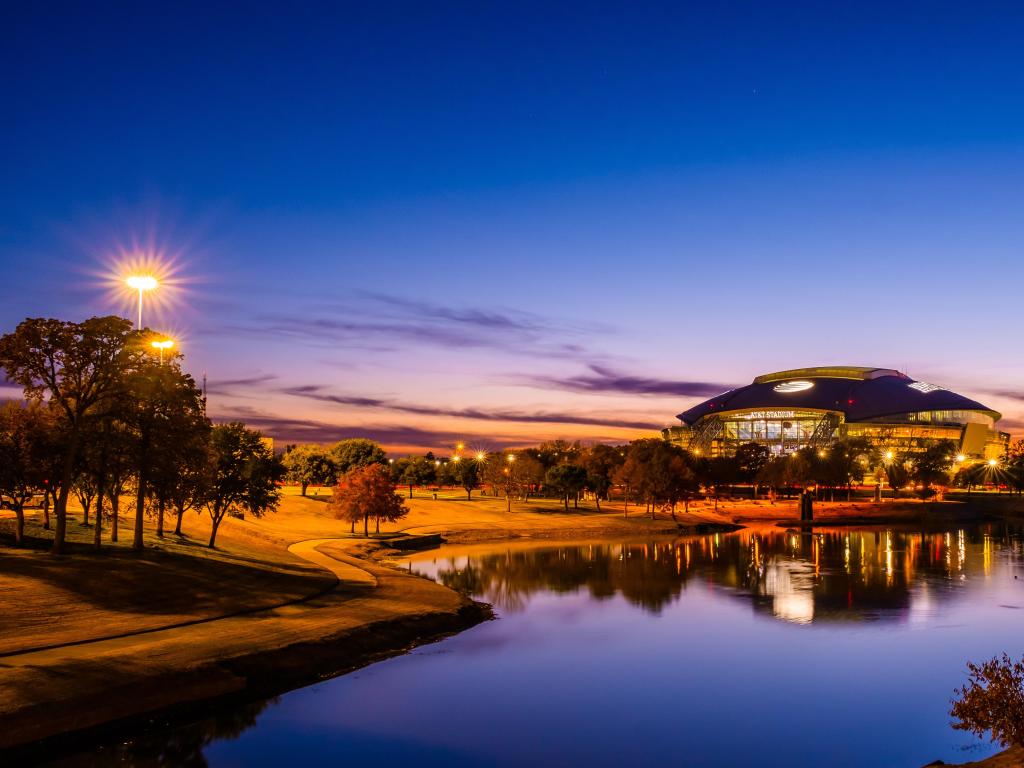 The Big Bend Detour
Leave Dallas by taking I-35E and heading south. Visit Waxahachie, and merge into I-35S. Follow the route through Waco to reach Austin.
After exploring the many attractions in Austin, head west on I-10 via Fredericksburg. Soak in the culture and changing landscapes as you continue west.
At Fort Stockton, detour southward on US-385 to Big Bend National Park. Marvel at the gorgeous forests and mountains. Experience the unforgettable and head back on US-385 northward.
After reaching Marathon, turn left on US-90 and stop at Marfa. Explore the historic city known for its artsy background and meet I-10 again.
From Van Horn, head west and continue your journey along the Mexico-Texas border to finally reach El Paso.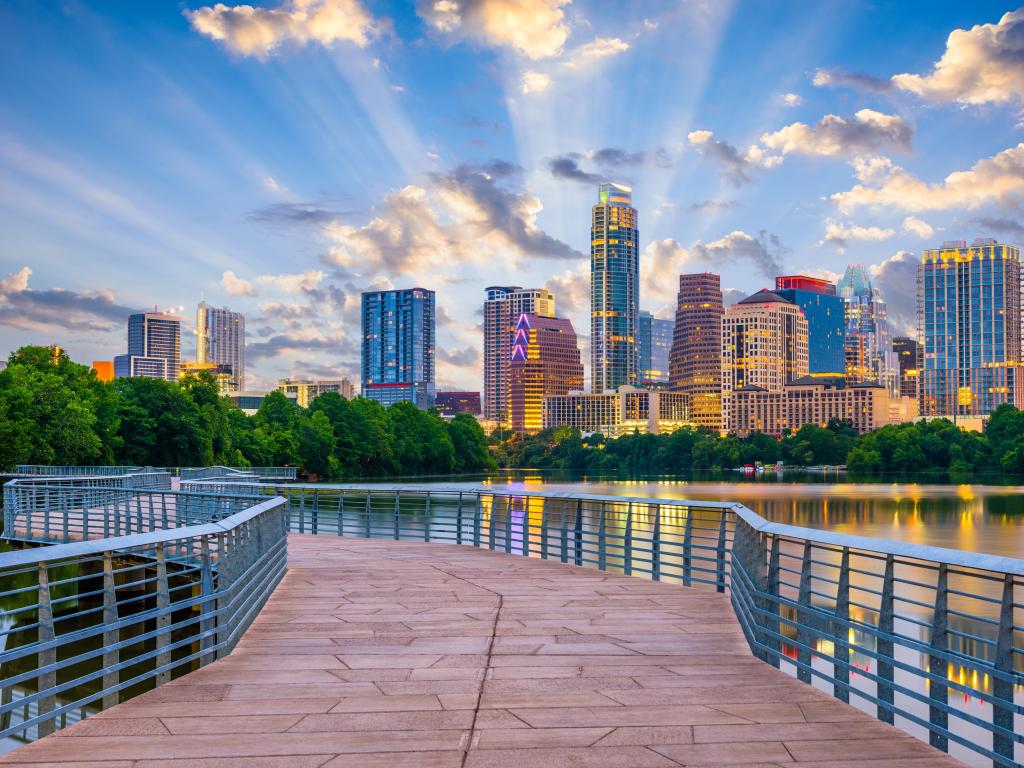 Best places to stop between Dallas and El Paso
With so much to see en route, we suggest you stay at exciting spots along the way to get a glimpse into local Texas life.
Explore the Hub City of Lubbock
Conveniently located about halfway on The Direct Route, Lubbock is one of the biggest cities on this route. You'll never run out of exciting attractions, dining, and lodging options.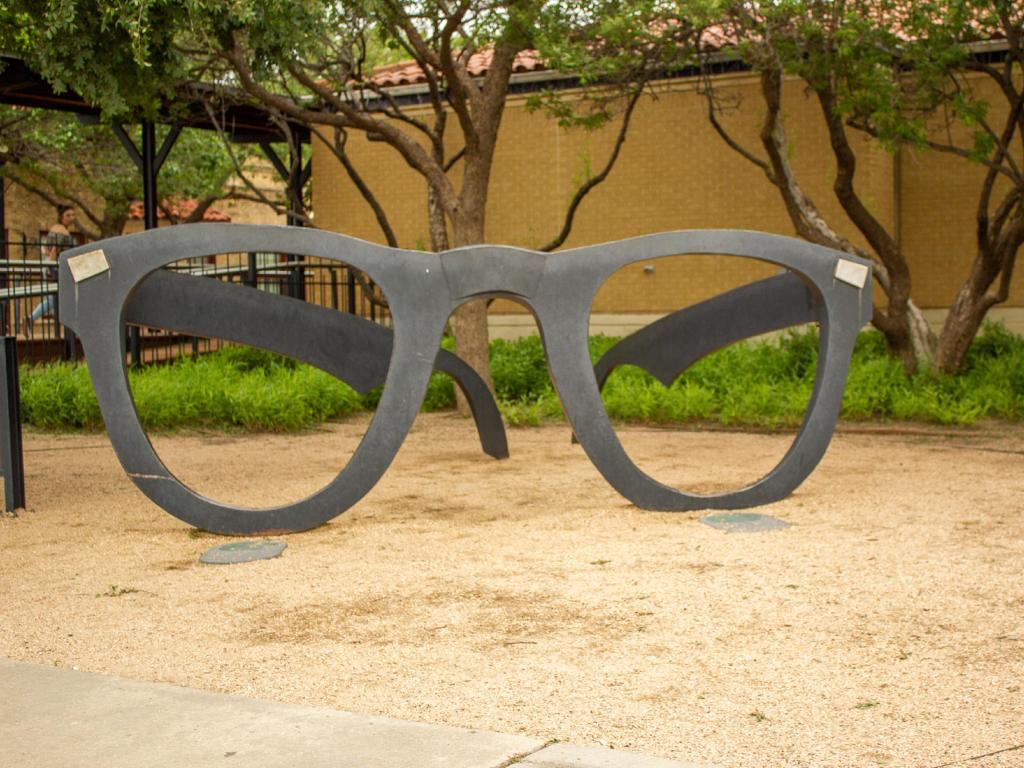 Lubbock is also the cultural hub of the South Plains region; there are plenty of museums and cultural centers to explore. For a glimpse into the life and music of the rock 'n roll legend Buddy Holly, visit the Buddy Holly Center.
If you're a history buff, visit the Silent Wings Museum, which honors the World War II glider pilots trained in Lubbock. You'll find exhibits on the history of the glider program, military artifacts, and a restored WACO CG-4A glider.
Lubbock is also home to the American Wind Power Center, one of the largest collections of windmills in the world. Learn about the history and development of wind power at this unique museum.
Our vote goes to the centrally located Cotton Court Hotel for a comfortable stay in Lubbock. Because of its downtown location, you can easily access most of the city's attractions from the hotel.
The hotel benefits from Texas-inspired designs featuring modern industrial elements, and the guest rooms are designed with locally sourced artwork and furnishings. One of the things that we love about this property is that the accommodation is dog friendly.
After an exciting day out, relax by the lobby's beautiful fireplace or dip in the fantastic outdoor pool. The hotel also boasts an excellent on-site restaurant offering Texas-inspired cuisine and craft cocktails.
Get mesmerized by nature at the Big Bend National Park
A little over halfway on The Big Bend Detour, Lajitas is the perfect getaway to the park itself. This park is a haven for outdoor enthusiasts, offering hiking, camping, birdwatching, and stargazing opportunities.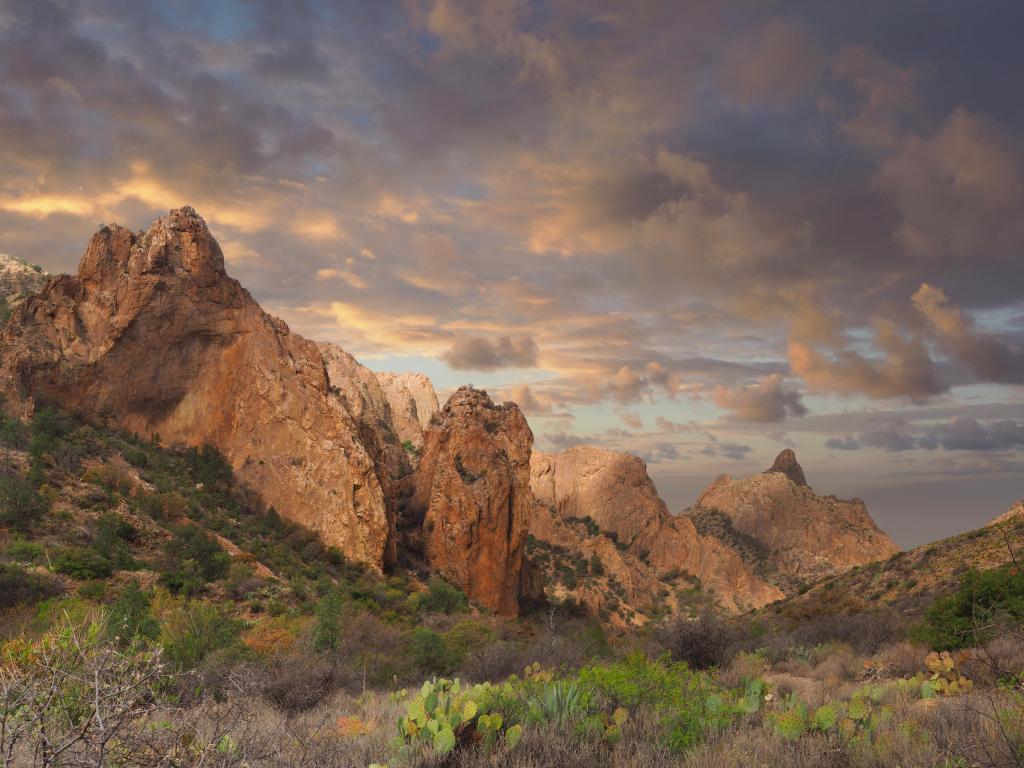 Lajitas, Texas, is known for its beautiful resort, picturesque landscapes, and proximity to Big Bend Ranch State Park and Big Bend National Park, making it an appealing destination for travelers looking to explore the rugged beauty of the Big Bend region, including the Chihuahuan Desert.
The town is right along the Rio Grande, the natural border between the United States and Mexico. You can enjoy many water activities like river rafting, canoeing, and kayaking while soaking in the striking scenery of the Big Bend region from a different perspective.
One of the quirky attractions near Big Bend is the Terlingua Ghost Town, known for its unique atmosphere, rustic charm, and annual events like the International Chili Cookoff.
Nestled amidst the Chihuahuan Desert, the Rio Grande, and the surrounding mountains, Lajitas Golf Resortbenefits from a truly picturesque backdrop. Amateurs and pro golfers can enjoy the 18-hole championship golf course designed by Lanny Wadkins.
You can ask the resort to arrange guided tours and excursions, such as off-road adventures, river rafting, and hiking in the nearby Big Bend National Park. Or you can participate in activities like horseback riding and fossil excursions on the resort property.
After a day of park exploration, you can indulge in the fabulous full-service spa offering a range of treatments, like massages, facials, and body treatments, inspired by the local flora and culture.
When staying here, don't forget to enjoy delicious West Texan meals at the fantastic on-site restaurant.
Where to stay when you reach El Paso
Amongst the many hotel options to stay in El Paso, our top choice for your stay is the gorgeous boutique hotel, Stanton House El Paso.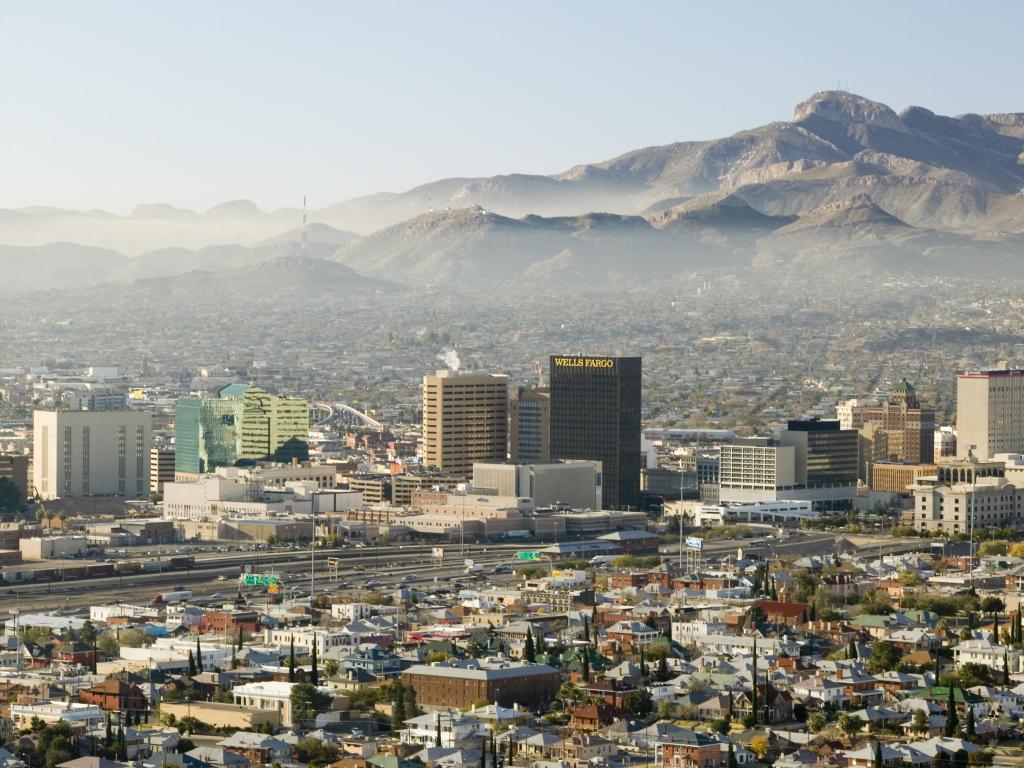 Located within walking distance from the El Paso Museum of Art, the hotel has a fabulous terrace and a bar, a perfect way to relax after your long drive.
You can indulge in the restaurant on-site that serves delicious meals, meaning that you won't have to venture far if you don't want to. Also, make the most of their daily breakfast by fueling up before you explore the vibrant city.
Some major attractions like Ciudad Juarez and Benito Juarez Olympic Stadium are only a short drive from the hotel property.
Things to see on a road trip from Dallas to El Paso
Because you'll cover considerable mileage driving through Texas and parts of New Mexico, you can enjoy several historical, cultural, and natural landmarks on this journey. Here are a few of the must-visit sites to check out on this road trip: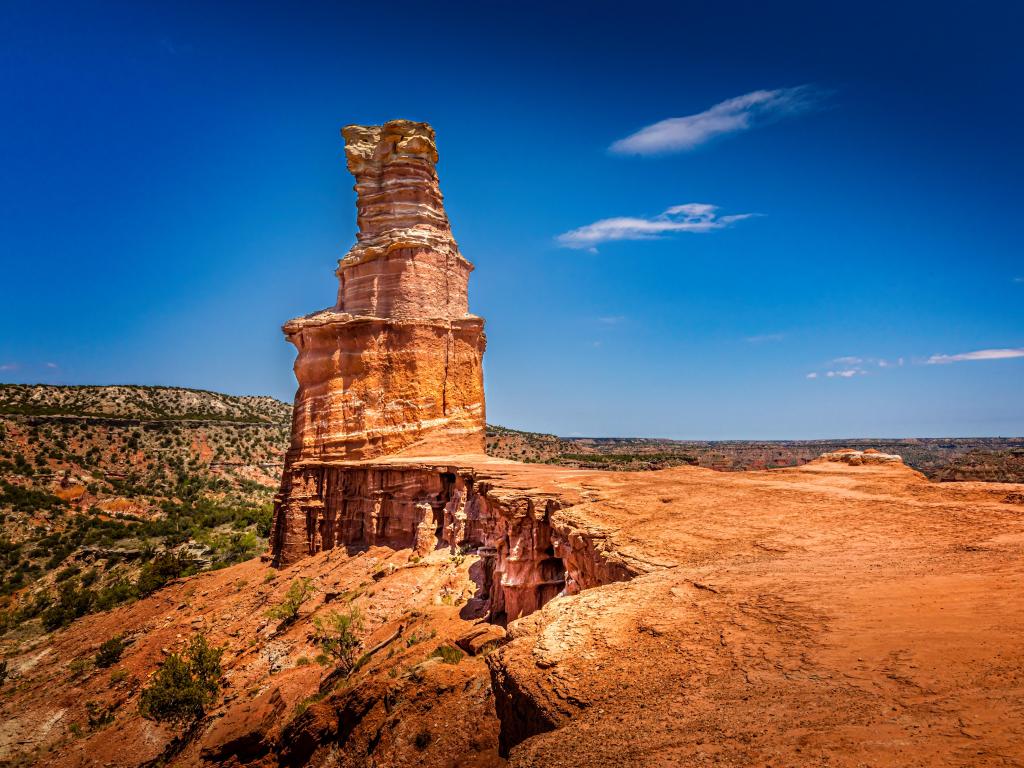 On The Direct Route
Fort Worth Stockyards National Historic District – This unique historic district in Fort Worth, Texas, offers a glimpse into the Old West through shops, restaurants, and live entertainment.
Palo Duro Canyon State Park – This is the second-largest canyon in the United States and offers excellent hiking and biking opportunities and stunning views.
Joyland Amusement Park – This family-owned amusement park in Lubbock is full of rides, games, and entertainment. Perfect for a family trip.
Caprock Canyons State Park – Located in Quitaque, Texas, this state park features dramatic canyons, bison, and various recreational activities.
Muleshoe National Wildlife Refuge – Marvel at the diversity and beauty of this wildlife refuge in Texas, providing a habitat for migratory birds and other wildlife.
Roswell, New Mexico – Roswell is a much-worthy detour from the route and is known for the 1947 Roswell UFO incident. You can visit the unique International UFO Museum and Research Center and other attractions at this exciting place.
Carlsbad Caverns National Park – Get lost in the one-of-a-kind network of caves at this UNESCO World Heritage Site featuring an underground cave system with incredible limestone formations.
Living Desert Zoo & Gardens State Park – This Carlsbad Zoo and botanical garden featuring native plants and animals of the Chihuahuan Desert is a visual treat and a must-visit attraction.
Guadalupe Mountains National Park – With a route full of national parks, you'll have much to unpack on this journey. This national park in Texas offers hiking trails, diverse plant and animal life, and the highest peak in Texas, Guadalupe Peak.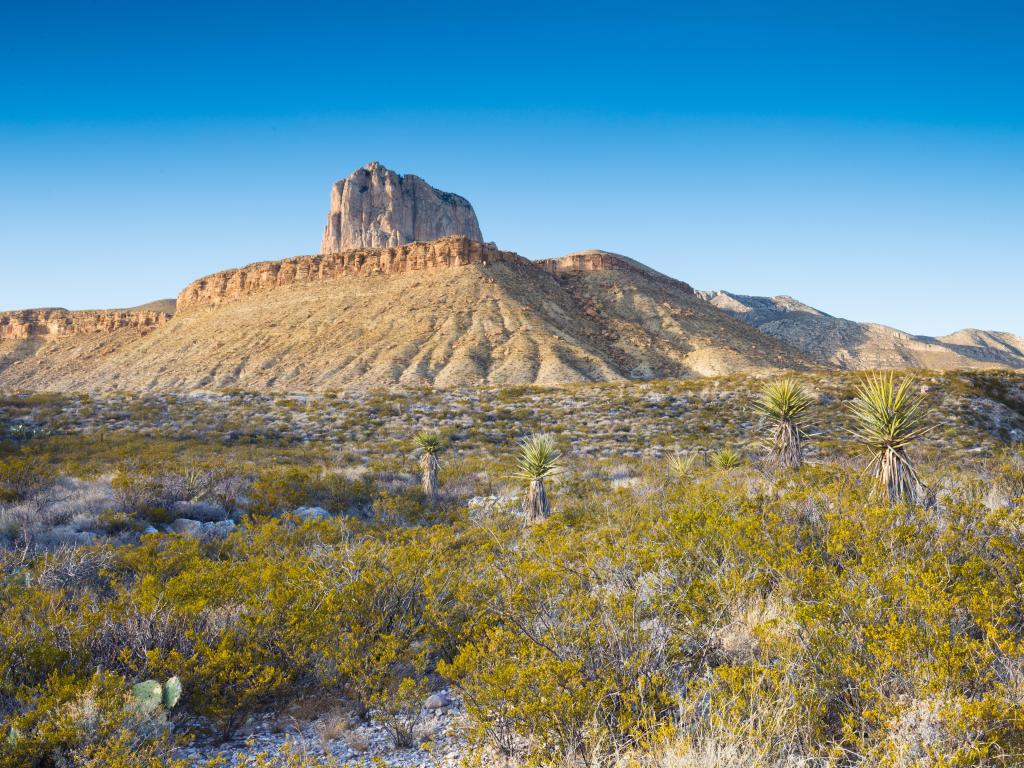 On The Big Bend Detour
Texas State Capitol – Located in Austin, this building is an impressive architectural landmark and the seat of the Texas state government. You can take guided tours to learn about the history, architecture, and legislative processes of this iconic building.
Zilker Park – This sprawling urban park in Texas offers a variety of recreational facilities, such as playgrounds, sports fields, and picnic areas. It is also home to the famous Barton Springs Pool, a natural spring-fed pool perfect for swimming and relaxing.
Lady Bird Johnson Wildflower Center – This picturesque botanical garden in Austin conserves and displays native Texas plants. You can explore the beautiful gardens, enjoy guided tours, and participate in educational programs and events.
Hamilton Pool Preserve – Located in Dripping Springs, this breathtaking natural pool has a 50-foot waterfall. This scenic grotto is surrounded by limestone cliffs and gorgeous vegetation, making it an ideal spot for swimming and picnicking amidst nature.
Pedernales Falls State Park – This magnificent state park in Johnson City features beautiful cascading waterfalls along the Pedernales River. You can hike, swim, birdwatch, and relax in nature.
Enchanted Rock State Natural Area – Discover the massive pink granite rock formation that rises 425 feet above the ground in Fredericksburg. You can hike the trails around the rock and enjoy unparalleled panoramic views from the summit.
Fort Davis National Historic Site – This property is a well-preserved 19th-century military post offering a fascinating glimpse into frontier life. Explore the historic buildings and living history demonstrations and learn about the fort's role in protecting settlers and travelers.
McDonald Observatory – Located in Fort Davis, this renowned astronomical observatory offers daytime tours, solar viewing, and nighttime star parties. Learn about the mysteries of the universe, gaze through powerful telescopes, and marvel at the beauty of the night sky.
Balmorhea State Park – Home to the world's largest spring-fed swimming pool, this park in Toyahvale is a fantastic spot for swimming, snorkeling, and observing the unique underwater ecosystem.
Fort Leaton State Historic Site - Explore the 19th-century adobe fort and trading post, learn about the region's history through interpretive displays, and enjoy the beautiful views of the surrounding desert landscape.
Marfa Lights Viewing Area – Catch a glimpse of the mysterious and unexplained Marfa Lights phenomenon that has puzzled scientists and locals for decades in this designated site for observing them.
Chinati Foundation – Artist Donald Judd founded this contemporary art museum in Marfa. It features large-scale art installations housed in repurposed military buildings and focuses on integrating art, architecture, and the surrounding landscape.
Prada Marfa – For an artsy afternoon or the perfect backdrop for a picture, visit the striking art installation resembling a Prada store in the desert.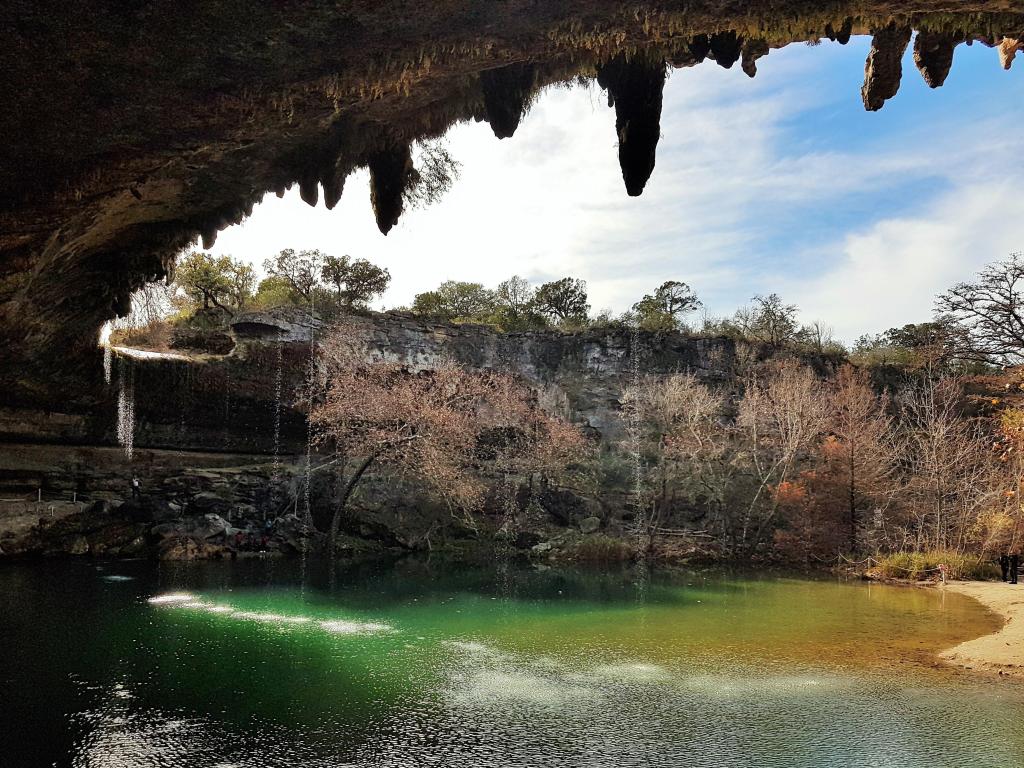 Best time to go on a road trip from Dallas to El Paso
El Paso, Texas, can be considered a year-round destination, but the experience may vary depending on the season. It experiences a typical desert climate, with mild to cool winters and hot summers. Thanks to the surrounding Chihuahuan Desert, it is typically dry and sunny throughout the year.
El Paso experiences a hot desert climate during the summer, with average high temperatures ranging from the mid-90s to the low 100s Fahrenheit between June and August. The city has low humidity and plenty of sunshine, so that the heat can feel quite intense, especially during the hottest parts of the day. But the evenings are perfect for exploring the city's nightlife.
Winter in El Paso can be described as mild to cool during the daytime and chilly at night. The average high temperature ranges from the upper 50s to the low 60s Fahrenheit in December, January, and February, while nighttime lows can drop into the 30s Fahrenheit. Despite the cooler temperatures, the city enjoys plenty of sunshine, making it an appealing destination for those looking to escape harsher winter climates.
Spring and fall are popular seasons for travelers seeking a comfortable climate. In spring, the average high temperatures range from the upper 60s to the low 80s Fahrenheit, while in fall, they range from the mid-70s to mid-80s Fahrenheit. El Paso experiences a lower footfall than summer during these transitional seasons, allowing for a more relaxed and enjoyable experience. Also, you might get cheaper deals on hotels and airfares.
El Paso does host a few fantastic events and festivals during the year that are worth visiting. If you plan this trip during spring, catch the Neon Desert Music Festival, a multi-day event in late May, or the Texas Country Music Fest in March.
If you travel to El Paso during summer, attend the El Paso Downtown StreetFest in June or the Plaza Classic Film Festival in August. In October, you can experience the unique Chalk the Block Arts Festival. This free, three-day public art festival brings together local, national, and international artists to create temporary chalk murals on the streets of downtown El Paso.