Road Trip from Dallas to Key West
If you're looking for a road trip that takes in glorious beaches, state capitols, amusement parks and history, then look no further than the drive from Dallas to Key West. You will get to bask in the sun, learn about the history of the South, and admire some inspiring architecture on the way.
The 1,600-mile road trip from Dallas to Key West takes 27 hours. If you follow the Gulf Coast highlights include Houston, Destin, New Orleans and Tampa. Or head inland to visit Birmingham, Montgomery and Orlando before hitting the coast at Miami.
There's plenty of nightlife to enjoy, no more so than at your Key West destination, but you can dip into culture with museums to balance out the journey. Nearly every traveller can find something to enjoy along this route, so read on to find out which of your boxes it ticks.
How far is Key West from Dallas, and how long will the road trip take?
Comparison of road trip routes between Dallas and Key West

| Route | Distance | Driving Time |
| --- | --- | --- |
| The Gulf of Mexico Route | 1,690 miles | 28 hours |
| The Inland South Route | 1,660 miles | 27 hours |
The road trip from Key Dallas to Key West covers around 1,690 miles on the Gulf of Mexico Route and will take 28 hours to complete without any detours.
The slightly shorter Inland South Route will take 27 hours to drive, covering 1,660 miles on the drive from Dallas to Key West.
We'd recommend taking at least 6 or 7 days for your road trip, or longer if you have the time to put your feet up and relax at some of the fabulous beaches you'll find on this route.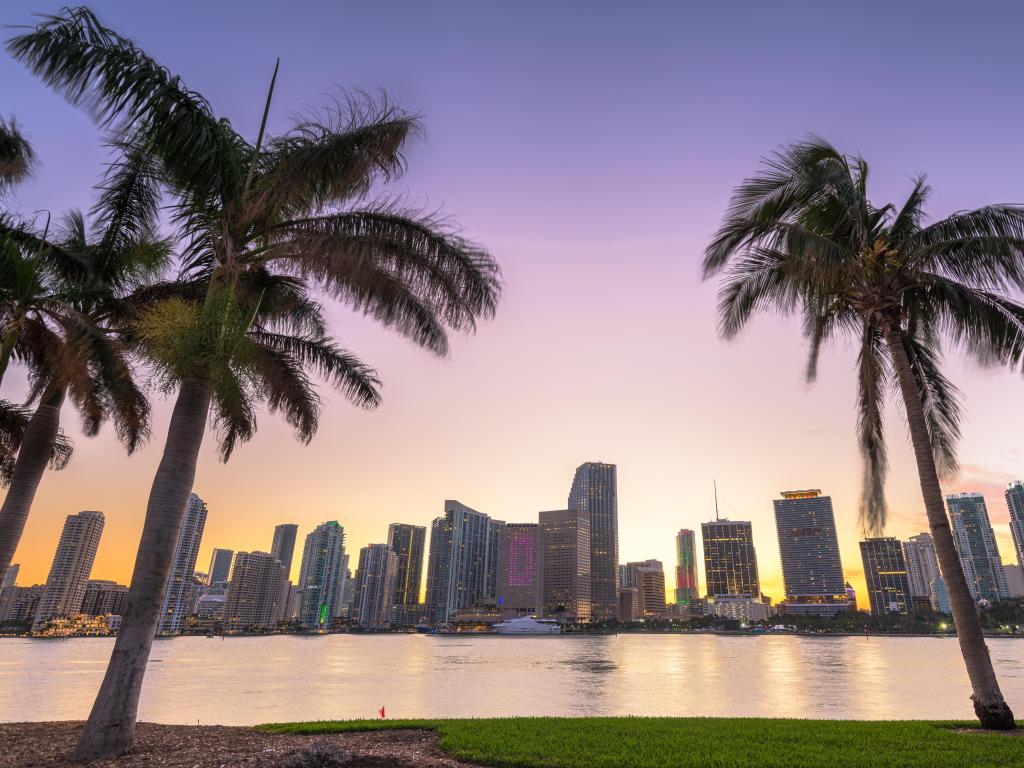 Best road trip route from Dallas to Key West
As if beautiful Key West wasn't enough of a destination in its own right, you have some fabulous route options to choose from if you're making the road trip there from Dallas.
The Gulf of Mexico Route takes you through prominent places along the Gulf of Mexico. You'll find cities where the party never stops, picture-postcard beaches and peaceful nature spots.
This is a long road trip and not for beginners. Make sure you allow enough days to complete this drive. You'll also encounter major cities. New Orleans, for example, is a hard city to drive around, so make sure you're well prepared.
The Inland South Route takes you through the core of some of the Southern States. You'll get a real taste of the South, from the cuisine to the hospitality before hitting major Florida cities.
As with the Gulf of Mexico Route, this is a long drive. So, allow yourself ample time. Safety is the priority. You'll also be on some roads for long stretches, so take regular stops and organize your playlist beforehand.
These routes are very different in nature, so you'll probably already have a feel for your favorite but read on to help you finalize your decision.
How to drive from Dallas to Key West
The map above shows our suggestions for the best road trip routes between Dallas and Key West. Keep reading for detailed descriptions of both routes, where to stay on either, and the best things to do on the way.
The Gulf of Mexico Route
Begin your journey from Dallas via Interstate-45 (I-45) south, leading you to Houston, Texas. The vibrant city is home to the NASA Space Center and the Houston Museum of Natural Science, making for interesting and educational visits.
Next, make your way to New Orleans, Louisiana, the birthplace of jazz and renowned for its vibrant nightlife, distinctive music, and unique cuisine.
Then, keep on the interstate, crossing Mississippi and Alabama, to reach Destin, Florida. Destin is known for its white sandy beaches, emerald, green waters, and world-class golf courses. Next, you'll head to Panama City Beach.
From Panama City Beach, head to Tallahassee. Continue your journey south towards Tampa, a city offering everything from world-class theme parks like Busch Gardens to the historic Ybor City.
Next, travel to St. Petersburg, often referred to as Florida's Sunshine City. While there, make sure to visit the Salvador Dali Museum and the beautiful Sunken Gardens.
Now, venture southward through the stunning scenery of the Everglades via US-41. It's a biodiversity hotspot and a unique, subtropical wilderness that you can explore by airboat or on foot. Finally, you'll complete your journey on the US-1 to Key West.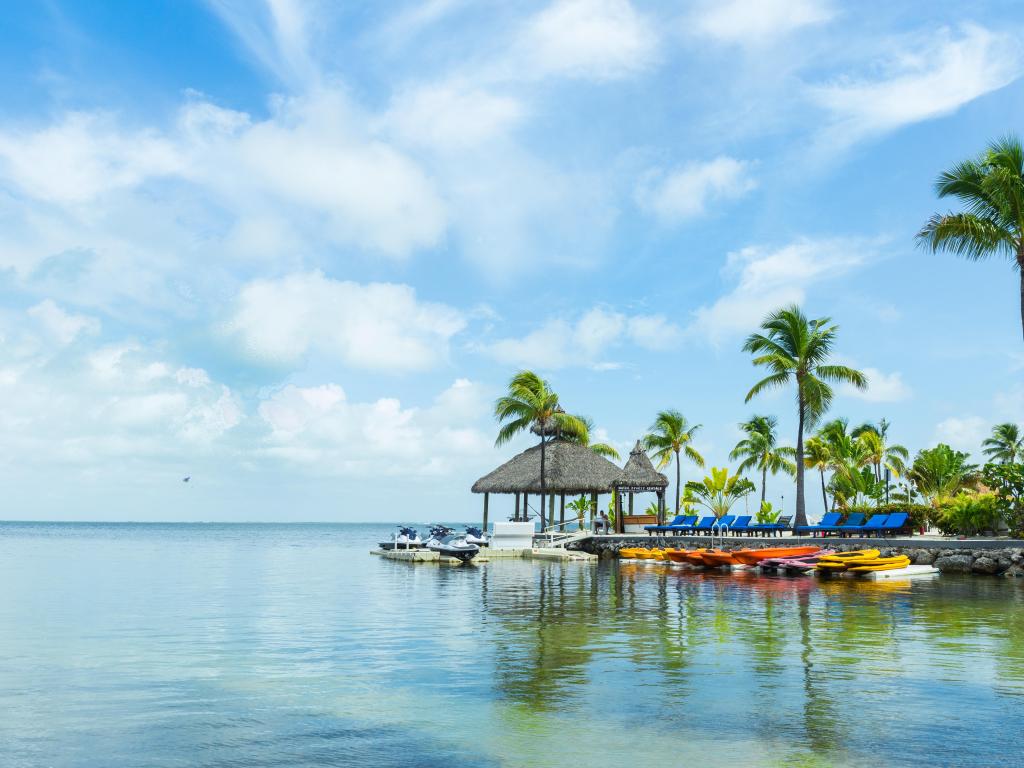 The Inland South Route
Embark on your journey from Dallas, heading eastward to Magnolia, Arkansas. This charming small town offers a taste of Southern hospitality with its historic downtown and beautiful parks.
Next, set your sights on Jackson, Mississippi. Known as the 'City with Soul', Jackson is famed for its rich music history, including blues, gospel, and R&B. Enjoy the compelling exhibits at the Mississippi Civil Rights Museum and the soulful tunes at the local music clubs.
Continue northeast towards Birmingham, Alabama. Birmingham is a city of history and transformation, filled with civil rights landmarks, innovative eateries, and inspiring art galleries. From there, journey northeast to Columbus, Georgia.
Nestled on the banks of the Chattahoochee River, Columbus offers a mix of Southern charm, modern city life, and outdoor adventures. It's a great place to explore the RiverWalk or visit the Coca-Cola Space Science Center.
Then, make your way south to Orlando, Florida, known worldwide for its iconic theme parks including Walt Disney World Resort and Universal Orlando. After fun-filled days in Orlando, head southeast towards the glamorous city of Fort Lauderdale.
Finally, continue along the coast to Miami, where you can explore vibrant neighborhoods like Little Havana or the Art Deco Historic District in Miami Beach. Complete your journey by following the scenic Overseas Highway all the way to Key West.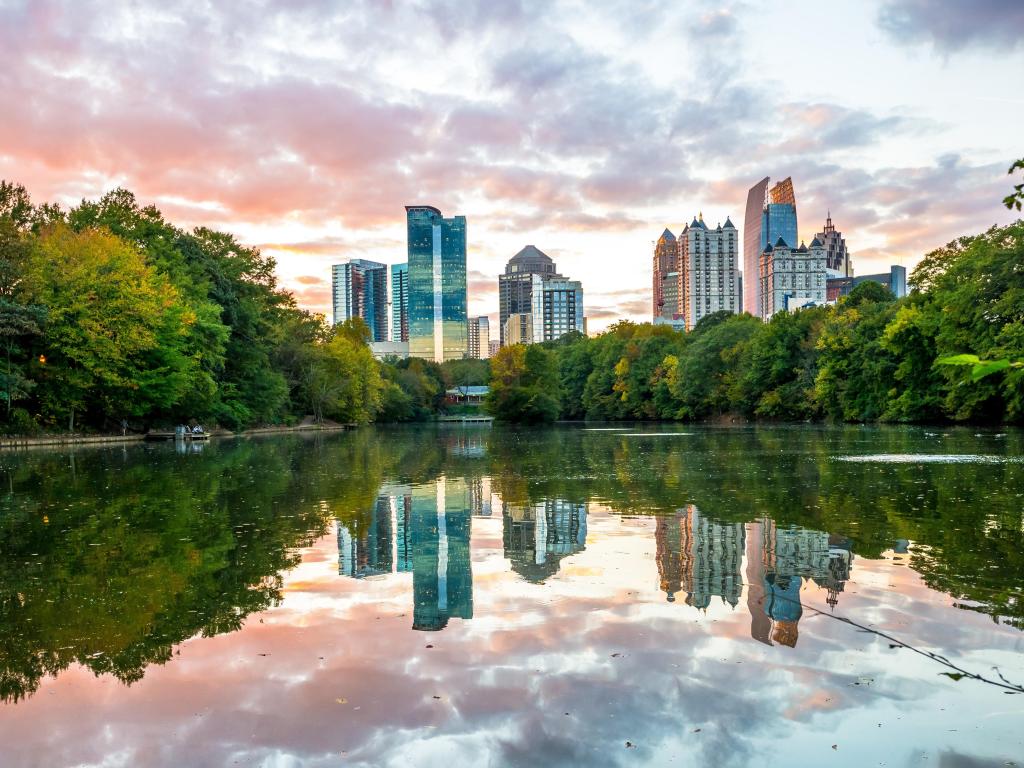 Best places to stop between Dallas and Key West
Whichever route you take, you'll be driving over 1,600 miles on your road trip from Dallas to Key West. So you're going to need to make a few overnight stops along the way.
We can't list all of our favorite places here, but we've selected some top picks to get you started in your planning:
Feel the sand beneath your feet at Destin
Halfway along the Gulf of Mexico Route, you'll find Destin, Florida. The white sandy beaches are some of the best in the USA and the emerald seas are picture-perfect - it's even rumored that celebrities such as Tom Cruise, Britney Spears, and Tim McGraw come here to relax.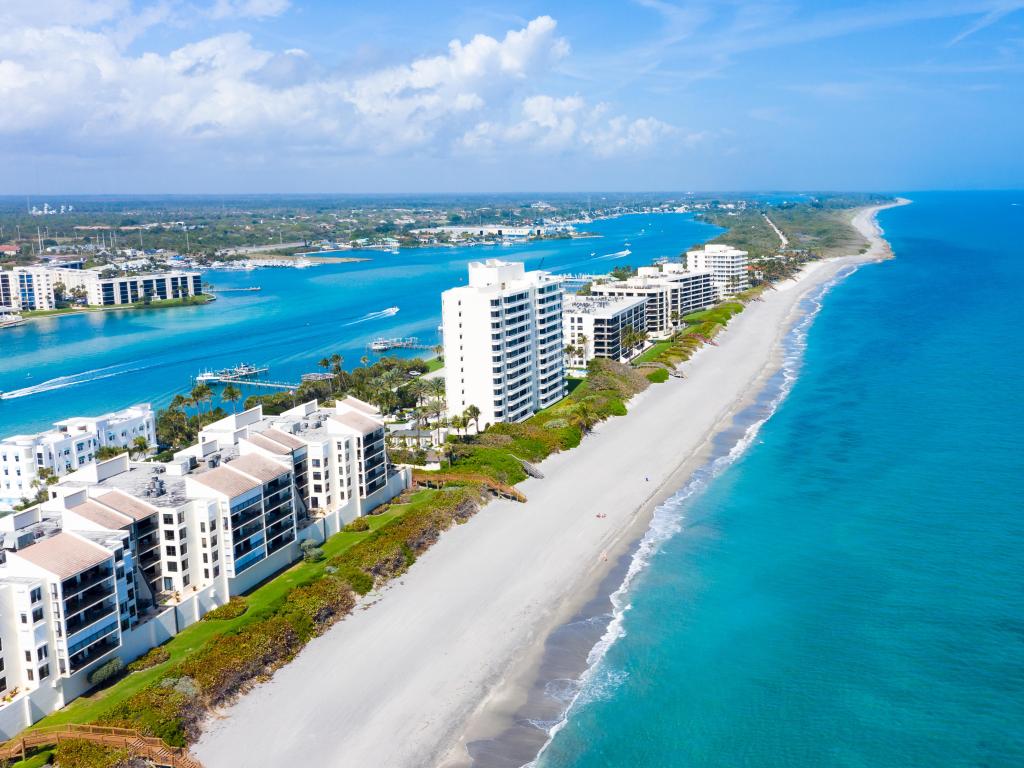 As well as the beautiful beaches here, you'll find the HarborWalk Village, an action-packed waterfront area which will keep you entertained. You can hire a jet ski, go on an open-bottom boat tour or enjoy a margarita in the bars hosting live music.
For retail therapy, visit Destin Commons. You'll find a mix of shops and dining in an energetic location. Then head over to Gator Beach, where you can get up close with the gators for free and feed them for a small fee.
In this relaxing and beautiful location, it makes sense to stay somewhere that continues the same vibe, and Hotel Effie Sandestin is just the place. Its rooftop pool is absolutely stunning, and you can come up here to watch the sunset from the bar as well.
If you really feel like treating yourself there's also an excellent on-site spa, where you can head after a long day at the beach, working on your tan.
Immerse yourself in history in Montgomery
Montgomery, the capital of Alabama, is often overlooked, but it's a city that offers visitors an interesting insight into the South. Around halfway along the Inland South Route, you'll find museums, culture and great food during your stop here.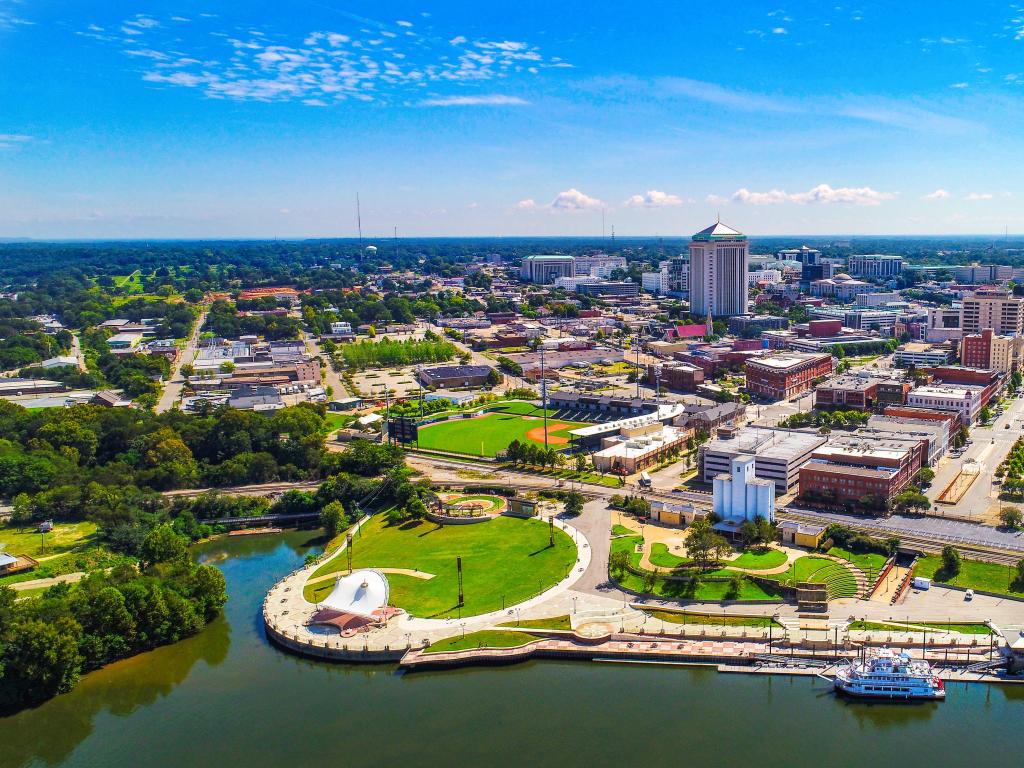 Montgomery was pivotal in the Civil Rights Movement. Most notably, it was where Rosa Parks sparked the Montgomery Bus Boycotts.
While you're here you can learn more about the city's role in the Civil Rights Movement. Visit the Rosa Parks Museum where you'll learn more about the icon Rosa Parks. Or the Freedom Rides Museum showcases how 21 people changed the course of history.
For an even broader perspective on history, make for the Museum of Alabama. The building itself is worthy of your time, and it's opposite the State Capitol building so you can visit both in one go.
Alternatively, visit the Scott and Zelda Fitzgerald Museum. You'll find letters and possessions inside the house of Scott Fitzgerald, writer of the Great Gatsby.
Renaissance Montgomery Hotel & Spa at the Convention Center is perfectly located to visit all the main attractions of Montgomery, which are mostly within walking distance of the hotel.
This beautiful hotel offers a luxurious stay with comfortable beds, and the chance to unwind further by the rooftop pool where you can relax after a day well spent, learning the rich history of the US.
Where to stay when you reach Key West
Key West is often refered to as a luxury destination, and if you're going to pay a price tag to match then you'll want to be sure you're staying somewhere special.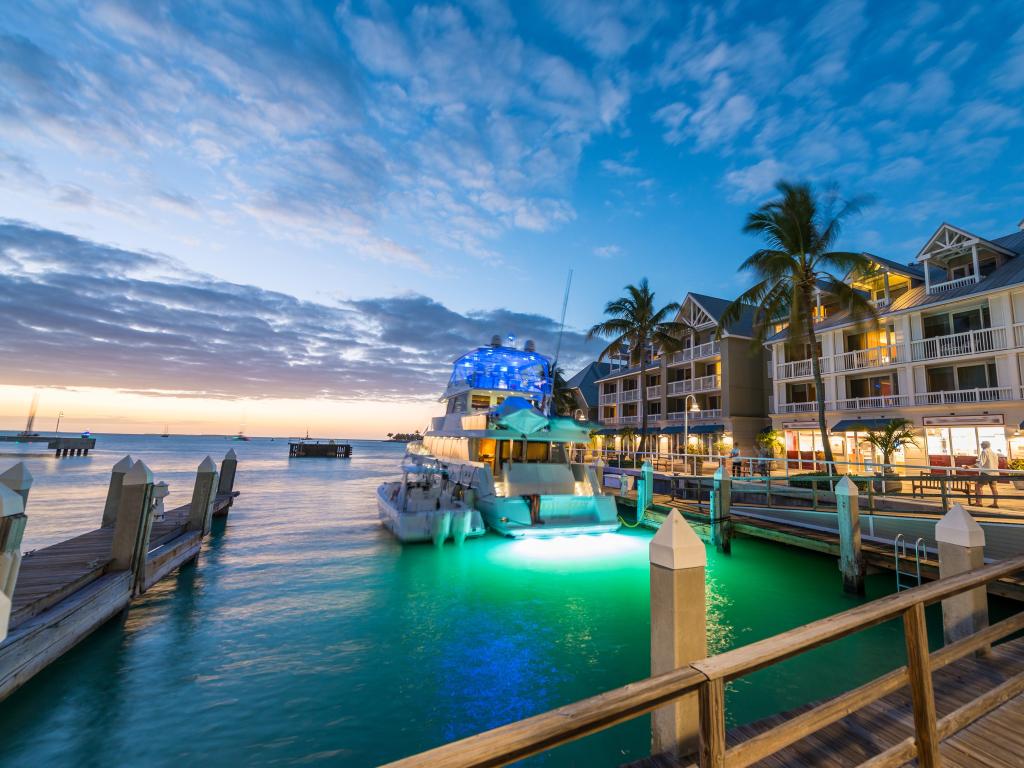 Why not head to The Hampton Inn Key West, which as well as being absolutely immaculate is one of the more contemporary options in the Key West area?
There are large living spaces in the rooms and the pools, which look out over the sparkling blue ocean, are absolutely stunning. Reflect on the amazing adventure you've been on while you watch the sunset with a drink or a meal from the poolside bar and restaurant.
Free parking here means you needn't worry about added expenditure throughout the duration of your stay. There are museums under a mile away, while Smathers Beach is a 1m trip. The Hemingway House is also only about a 10-minute drive away.
Things to see on a road trip from Dallas to Key West
With so many miles to cover, you'll find plenty of fantastic places to stop on your road trip from Dallas to Key West.
Here are some of our top picks, which have something for everyone, whether you're into beaches, nature or nightlife: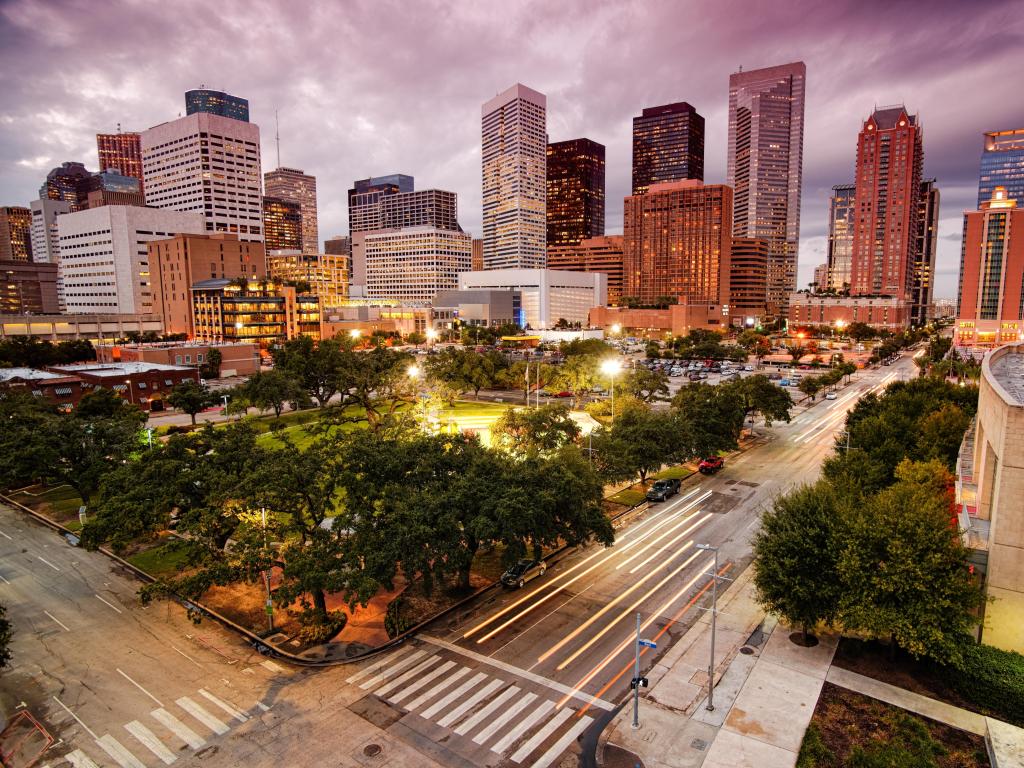 Gulf of Mexico Route
Houston, Texas - Houston has plenty of museums to discover, but perhaps the most notable attraction is the Space Center Houston. For anyone intrigued by space travel and NASA, this is one to remember.
Nederland, Texas - Visit the Dutch Windmill Museum to learn more about the stories of early settlers from the Netherlands who found their way to Texas.
Lafayette, Louisiana - There's plenty to do in Lafayette, the home of Tabasco hot sauce! Visit the Tabasco museum and Avery Island, which is a vast salt dome underneath the surface of the earth. Or head to the beautiful botanical garden and bird sanctuary at Jungle Gardens.
New Orleans, Louisiana - The party never stops in New Orleans. Take a stroll along Bourbon Street to absorb the atmosphere. In the morning, don't forget to try a beignet with your morning coffee.
Biloxi, Mississippi - The lighthouse here dates from 1848 and was the first of its kind in the south. The shoreline that it watches over is the perfect place for a swim too.
Mobile, Alabama - Climb aboard Battleship USS Alabama, a military memorial and also a fascinating vessel to explore.
Panama City Beach, Florida - Sad to leave the white beaches of Destin? The next stop is Panama City Beach, where the beaches are out of this world. For an added detour, visit St. Andrews State Park with its coastal trails.
Tallahassee, Florida - Railroad Square Art Park is one for the boho road trippers. There are wacky stores, live music and art galleries. Or, if you're inspired by the Space Center visit, head to the Challenger Learning Center, IMAX Theater and Planetarium.
Busch Gardens, Tampa Bay - A visit to Florida wouldn't be complete without visiting a theme park. Busch Gardens is en route so you don't need to detour. The animal-themed theme park is full of thrill rides and animal experiences.
St Petersburg, Florida - St Petersburg, FL is a quiet stop-off. Here you can sail on a clear kayak to see what the Tampa Bay waters offer and even visit the Dali Museum.
Everglades, Florida - A bucket list for many. The Everglades are tropical wetlands where you can take airboats to discover wildlife.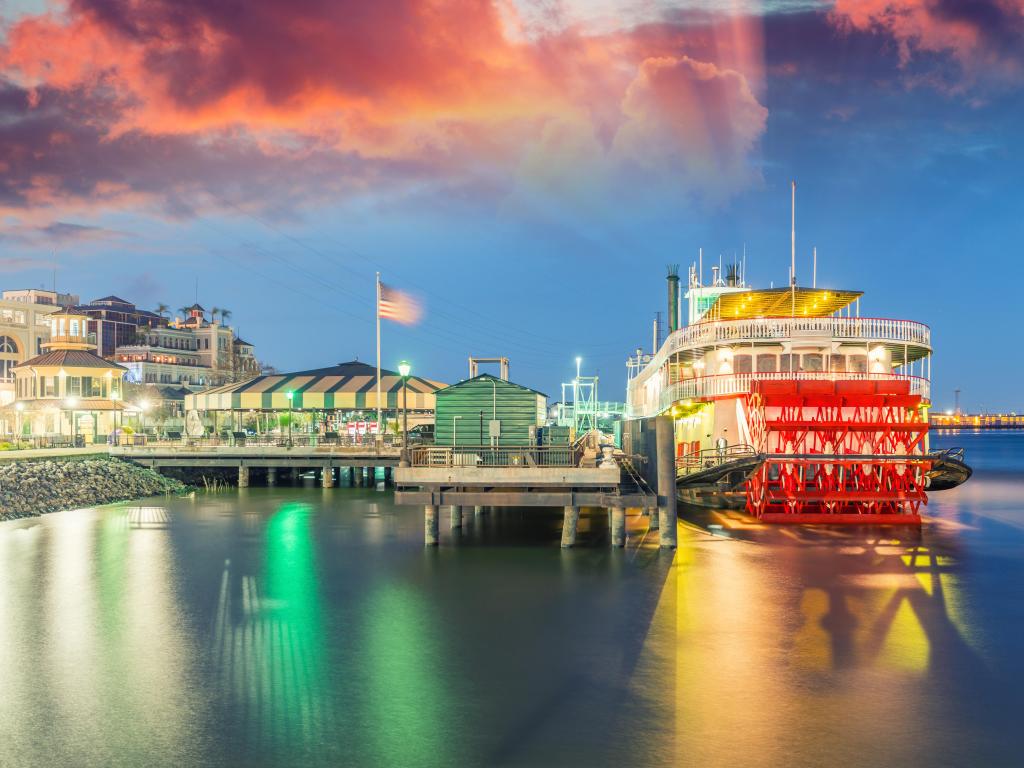 Inland South Route
Magnolia, Arkansas - For a feel of a small Southern town visit Magnolia. You can tick Arkansas off your state list and admire the Magnolia Murals.
Jackson, Mississippi - Explore the greenery of LeFleur's Bluff State Park. Then, not far away is the Mississippi Civil Rights Museum.
Birmingham, Alabama - For a unique way to explore Birmingham's history, try a ghost walk where you'll visit old, haunted buildings.
Columbus, Georgia - This quaint city sits on the banks of the Chattahoochee River. The Chattahoochee Riverwalk is a calming promenade to stretch your legs.
Universal Orlando Resort - Spend a day at Universal Orlando Resort where you'll find endless fun and entertainment.
Lake Okeechobee - This slight detour from your route is a must if you're keen on fishing. Or if you're waiting for the fisherman in your life to finish up for the day, you can enjoy a section of the scenic walking trail which makes a 110-mile loop around the lake.
West Palm Beach - As well as the beaches, bars and restaurants that this city is famous for, the Norton Museum of Art and the Kravis Center for the Performing Arts both make West Palm Beach worth a visit.
Boca Raton - When you've had your fix of the beach or the golf course, think about a visit to Gumbo Limbo Nature Center at Red Reef Park, where you'll find a butterfly garden and sea turtle sanctuary
Fort Lauderdale, Florida - Take a chance on Fort Lauderdale, FL. Perhaps not as well-known as others, but it offers so much. There's an arts and entertainment district, river walks and boat taxis to look over Millionaire's Row.
Miami, Florida - This waterfront city is well known for its nightlife. Its bustling pool parties and sunny weather make it a popular tourist attraction. Here you'll find luxury yachts and high-class hotels.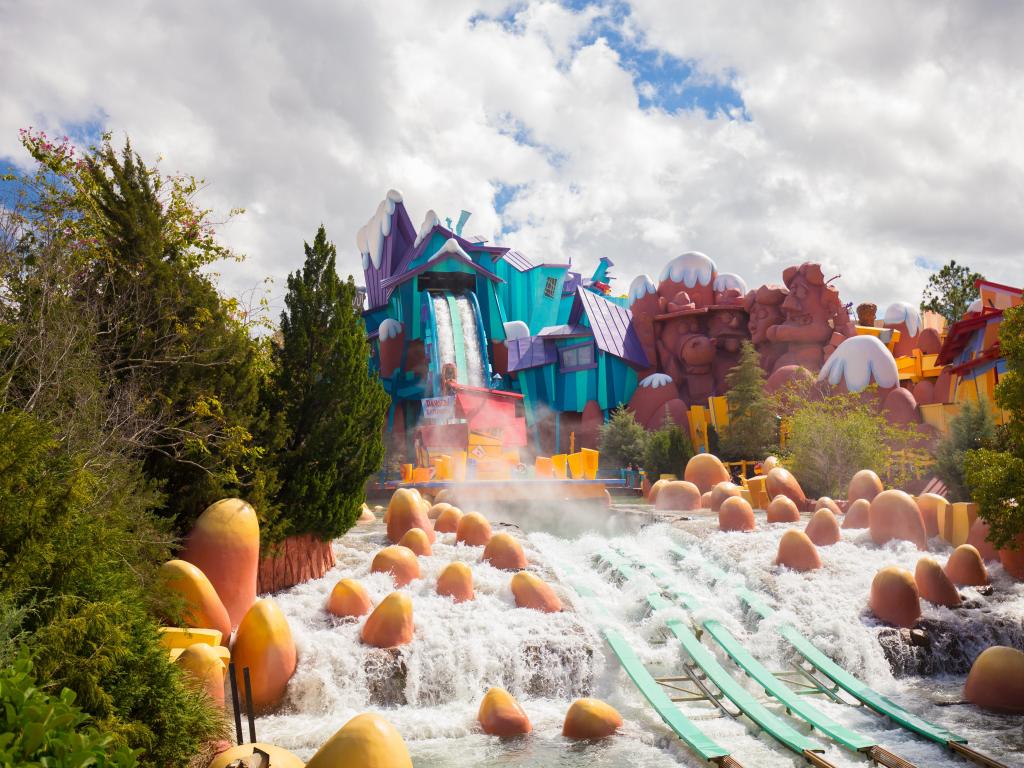 Both Routes
John Pennekamp Coral Reef State Park - For scuba enthusiasts, this coral reef off Key Largo is a must-see. Don't fancy taking a dive? Open bottom boats can show you the reef.
Theater of the Sea - If you've ever dreamed of swimming with dolphins, stop off at the Theater of the Sea in Islamorada, FL. This marine park has plenty of opportunities to interact with animals.
Best time to go on a road trip from Dallas to Key West
Key West is an all-year-round tourist attraction. The weather is warm and sunny even in the winter months, so whatever the month, the warm weather attracts tourists.
You'll find more variation along the way through the year though, so make sure you've packed for your whole trip before you set out!
Summer temperatures in Key West sit enjoyably in the mid-80 degrees Fahrenheit, and many tourists come in this season as the water is hotter than in other months.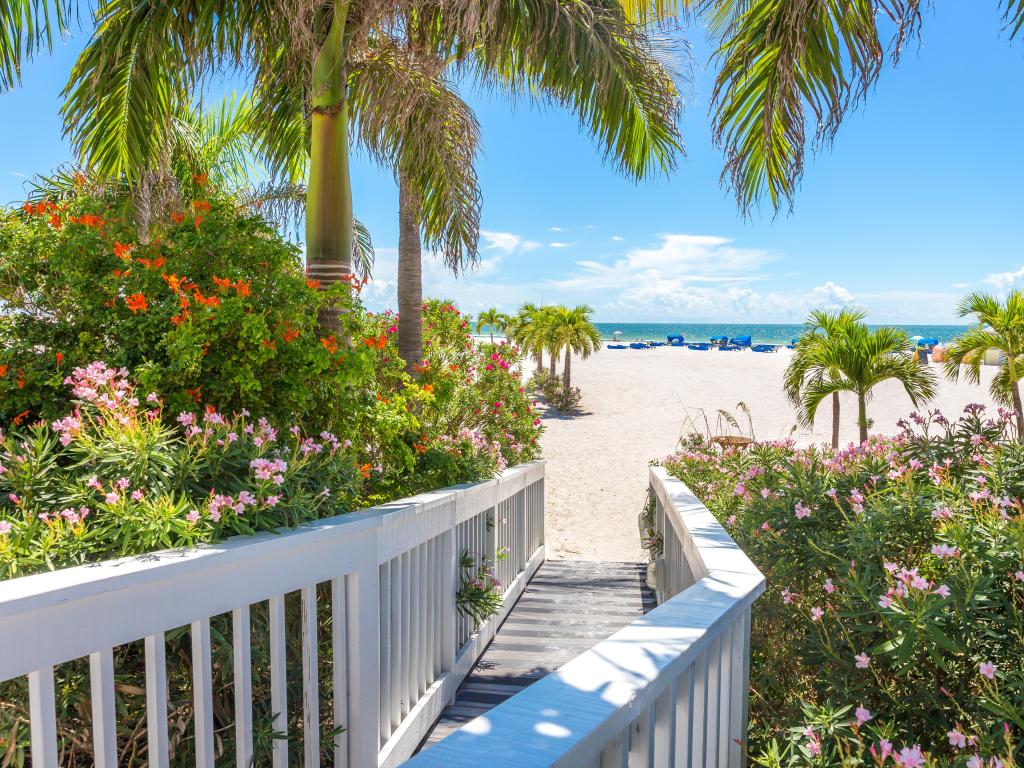 If you're taking the Gulf of Mexico Route, you should expect crowds in popular destinations like Pensacola and Destin too, though the cities on the Inland South Route won't experience the same kind of summer rush.
On the flip side, the coldest month is January, but even then, the average temperature is 69 degrees Fahrenheit. The rest of the winter temperatures are in the low 70s so, although cooler than summer, you can still enjoy some sunshine in winter.
If you're taking the Inland South Route, be aware that temperatures can be much lower, dropping close to freezing at times, so be prepared to wrap up warm and take it easy if you hit icy driving conditions.
While September is still hot, with an average temperature of 83 degrees Fahrenheit, it's the rainiest month in the calendar year. March and April have temperatures around 70 Fahrenheit, but the chances of rain are less, so it's a good time to visit.
Key West hosts many festivals. In October, it gets busy because of Halloween and the Fantasy Fest. There are festivals in Key West all year round, so you will be able to find top-notch entertainment no matter when you visit.