Road Trip from Dallas to Marfa
Pack your bags and set your GPS, it's time to set off on a road trip from Dallas to Marfa! This is an adventure through Texas, loaded with rich history and mesmerizing landscapes, such as Big Bend National Park, as you explore what makes the Lone Star State truly unique.
The 670-mile road trip from Dallas to Marfa will take 10 hours and 40 minutes to drive. Notable sights en route include Austin, San Antonio, Big Spring, the Alamo, Carlsbad Caverns, as well as the Guadalupe Mountains and Big Bend National Parks.
Ready for this unforgettable journey on an epic Dallas to Marfa road trip? If your answer is yes, read on to find out about the best route options, what to see on each, where to stay and local tips about the best time to visit.
How far is Marfa from Dallas, and how long will the road trip take?
Comparison of road trip route options between Dallas and Marfa

| Route | Distance | Driving Time |
| --- | --- | --- |
| The Carlsbad Caverns Route | 670 miles | 10 hours 40 minutes |
| The Urban Route | 829 miles | 13 hours 50 minutes |
If you travel on the captivating Carlsbad Caverns Route, your drive time from Dallas to Marfa will be 10 hours and 40 minutes. This route will cover around 670 miles without any detours.
If you choose to explore the Urban Route, you will cover a distance of approximately 820 miles. This journey can be expected to take about 13 hours and 50 minutes.
Regardless of the route you choose, we recommend putting aside about 3-4 days to fully savor the journey and take in all the wonderful sights along the way.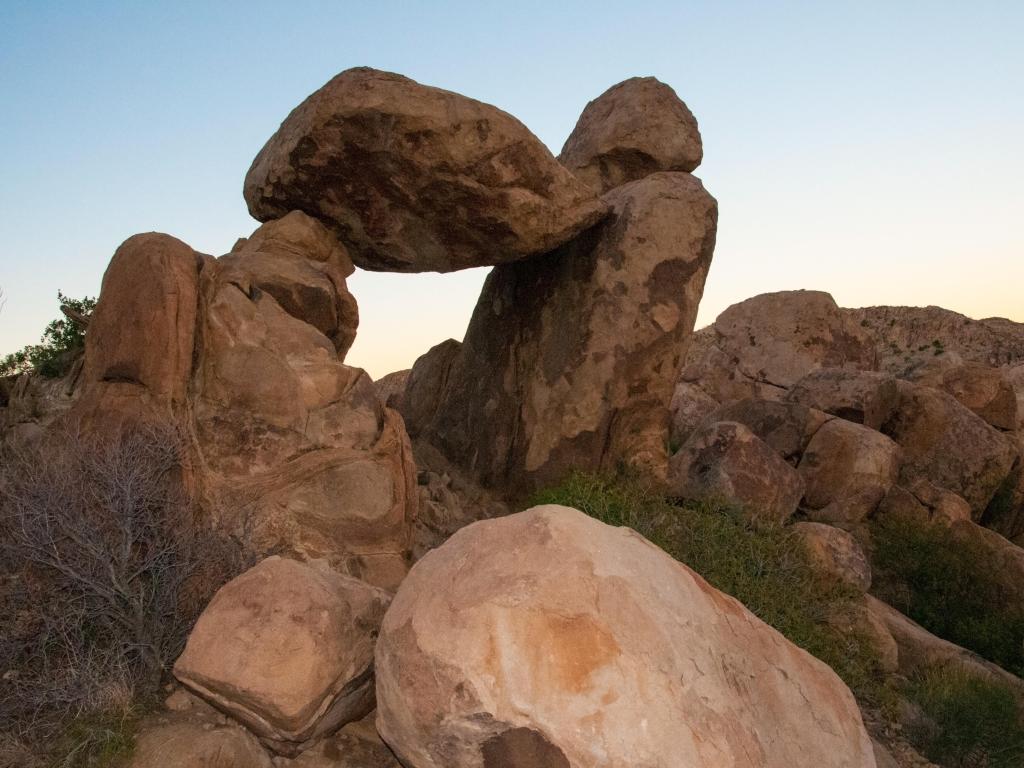 Best road trip route from Dallas to Marfa
The best route on the Dallas to Marfa road trip will depend on whether you are looking for an adventure through some of the most magnificent natural landscapes of Texas and New Mexico or a fascinating urban exploration through Texan culture, history, and cuisine.
The Carlsbad Caverns Route will take you through mesmerizing locales such as Big Spring State Park with its panoramic views, the awe-inspiring Carlsbad Caverns National Park with its underground marvels, and the majestic Guadalupe Mountains National Park - a paradise for hikers.
Opt for the Urban Route, and you're in for a culturally enriching trip through the heart of Texas. The journey includes vibrant and historic cities such as Austin, the state capital with its lively music scene and iconic landmarks, and San Antonio, known for the Alamo and its beautiful river walk.
This route also features a visit to Big Bend National Park, a vast wilderness offering a balance of exploration and relaxation, before concluding in the artist's haven of Marfa.
How to drive from Dallas to Marfa
The map above shows our suggestions for the best road trip routes between Dallas and Marfa, Texas. Keep reading for detailed descriptions of both routes, where to stay on either, and the best things to do on the way.
The Carlsbad Caverns Route
Begin your journey out of Dallas along Interstate-20 (I-20) heading west. Your first stop will be in Big Spring, Texas. Here, you can appreciate the city's rich history at the Heritage Museum of Big Spring or take a relaxing walk in the Comanche Trail Park.
After your stay in Big Spring, head west towards New Mexico and you will soon reach your next destination, Carlsbad Caverns National Park.
After your visit, you will head south and re-enter Texas. This route will take you to Guadalupe Mountains National Park. This national park is home to the highest point in Texas - Guadalupe Peak, and offers the impressive sight of El Capitan.
Once you've had your fill of Guadalupe Mountains, continue north and you will reach your destination in Marfa, Texas.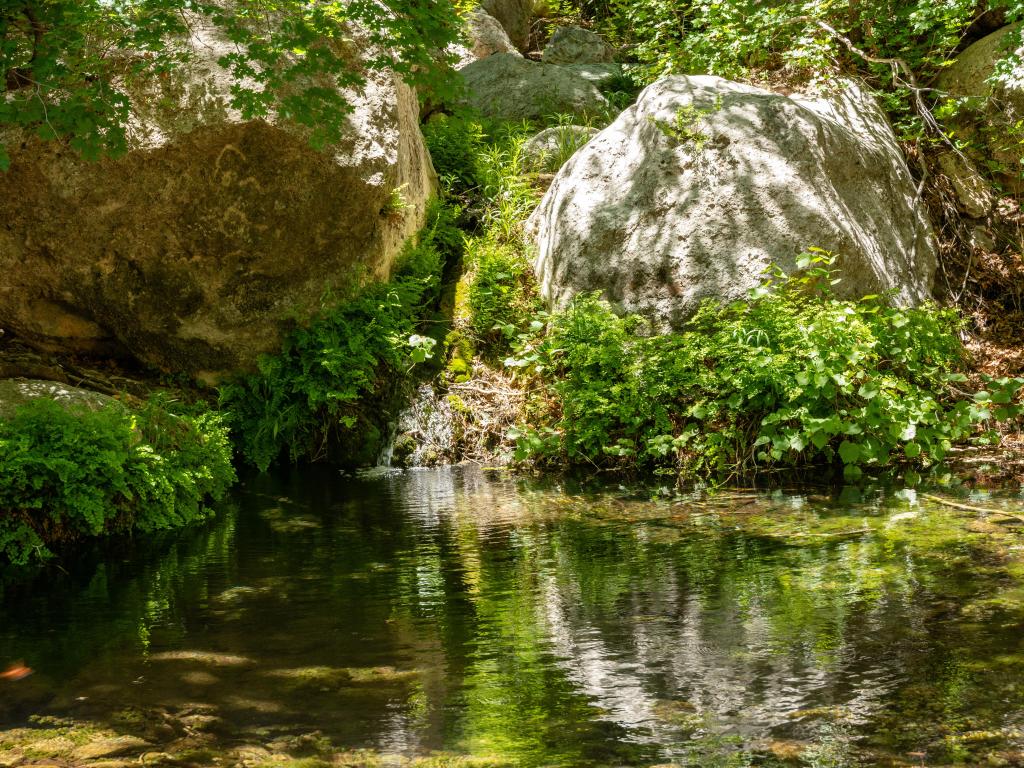 The Urban Route
Head out of Dallas along I-35 South, then continue on I-35E to reach Austin, the vibrant capital of Texas. Austin is known for its eclectic live-music scene and many parks and lakes that are popular for hiking, biking, swimming, and boating. See our guide to the best lakes near Dallas.
Continuing southwest on the interstate, you will reach the historic city of San Antonio, famous for the Alamo, an 18th-century Spanish mission preserved as a museum.
After visiting San Antonio, proceed west and you will eventually reach Big Bend National Park. Here, the diverse ecosystem, dramatic landscapes, and the stunning Rio Grande River offer plenty of opportunities for hiking, stargazing, and wildlife viewing.
Post an invigorating exploration at Big Bend, keep navigating westward on US-90 to finally arrive at Marfa.
Best places to stop between Dallas and Marfa
To ensure that your Dallas to Marfa journey leaves a lasting impression, we've handpicked our favorite stopover destinations on both routes, coupled with some of the top attractions to enjoy during your brief sojourn.
Let's make your road trip not just about the destination, but also about the memorable stops along the way!
A natural retreat in Carlsbad
Carlsbad, New Mexico, is a treasure trove of natural beauty and compelling history, making it an excellent stopover on the Carlsbad Caverns Route. Carlsbad is located 7 hours into the drive and is home to the Carlsbad Caverns National Park.
This UNESCO World Heritage Site boasts over 100 caves, including the famous Big Room - a natural limestone chamber that is one of the largest in the world.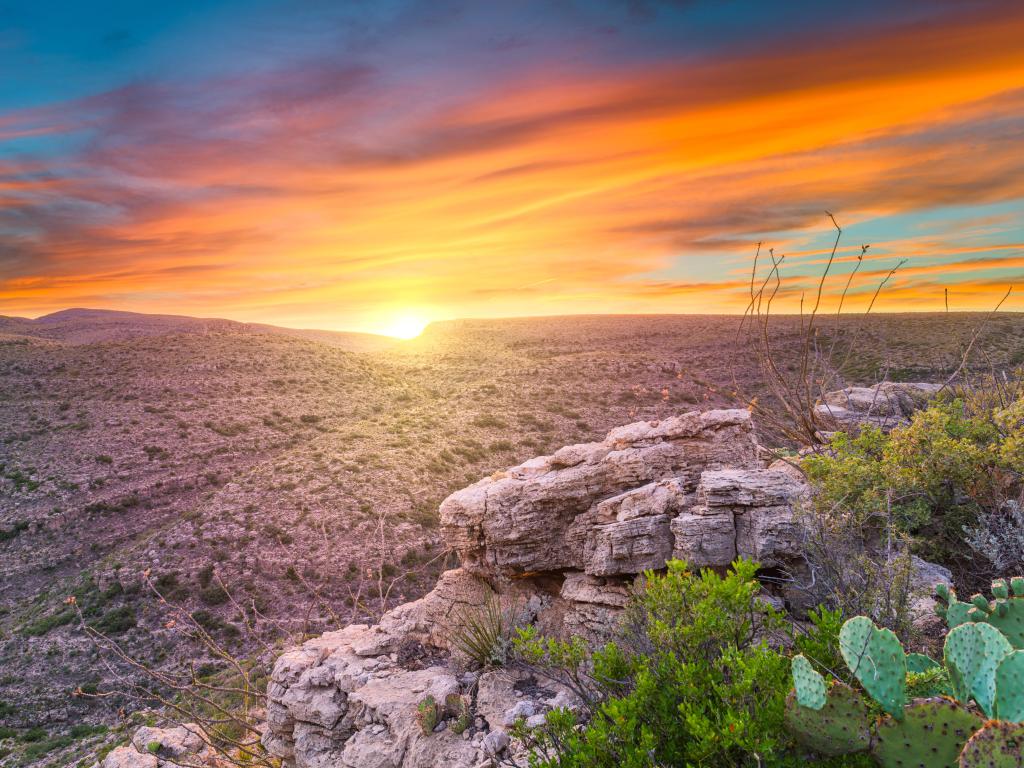 Above ground, you can explore the Living Desert Zoo and Gardens State Park, a native wildlife zoo showcasing the diverse fauna and flora of the Chihuahuan Desert. The park also showcases a rich collection of succulents and desert plants.
For those keen on outdoor adventures, the Pecos River running through Carlsbad offers ample opportunities for boating, fishing, and water sports. In addition, the city has a charming river walk area that's perfect for a peaceful stroll.
While visiting Carlsbad, we recommend staying at the modern Hyatt House Carlsbad. After spending time exploring the great outdoors, the outdoor pool will be the perfect treat where you can take a relaxing dip.
You won't even have to venture out if you are feeling like taking it easy after hiking or spending your day underground, marveling at the stalactites and stalagmites of the caverns. You will find a restaurant and a bar on the property, where you can enjoy a delicious meal or your favorite drink.
Immerse yourself in the rich history of San Antonio
Known for its rich history, vibrant culture, and an irresistible blend of Mexican and Texan charm, San Antonio is a great stopover option on the Urban Route, located about 4 hours from Dallas.
A visit to San Antonio wouldn't be complete without a trip to The Alamo, the city's most famous landmark. This historic mission is a testament to Texas' fight for independence from Mexico and is now a museum that helps tell the story of its heroes and struggles.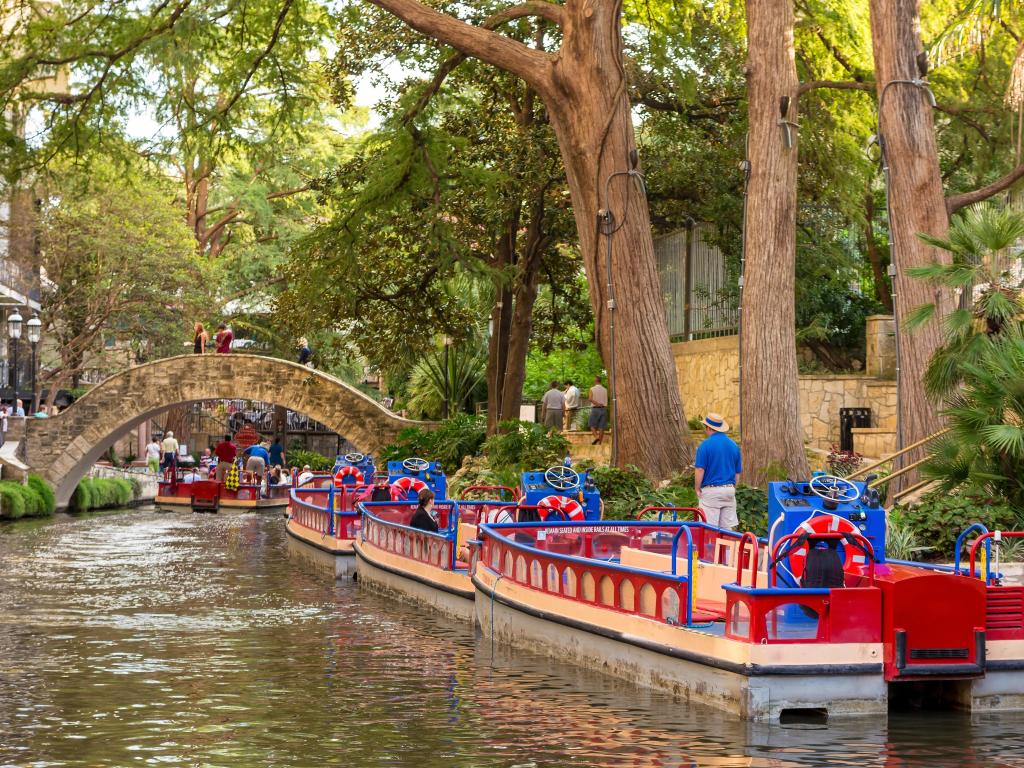 Another iconic feature of the city is the San Antonio River Walk, a network of walkways along the banks of the San Antonio River. This urban waterway, nestled one story beneath the streets, is lined with a variety of shops, restaurants, and bars, making it a vibrant place to explore day or night.
San Antonio also boasts the beautiful San Antonio Botanical Garden, a 38-acre living museum that showcases the vast plant diversity of Texas. From its futuristic Lucile Halsell Conservatory to the Old Fashioned Garden and Texas Native Trail, the gardens offer a tranquil retreat from the bustling city.
You cannot get closer to the waterfront than the Canopy By Hilton San Antonio Riverwalk. This gorgeous hotel is located directly on the famous Riverwalk and features a fabulous riverfront restaurant-booking is highly recommended as this eatery is understandably very popular!
Head to the beautiful Third Floor Terrace Bar to take in the views of the city as you sip a cocktail before heading out. You will find The Alamo and Tower of the Americas a stone's throw from the property.
Where to stay when you reach Marfa
Originally a railroad water stop, Marfa transformed into a thriving cultural hub when renowned minimalist artist Donald Judd relocated there in the 1970s.
Judd's large-scale installations at the Chinati Foundation have drawn artists and art lovers from around the globe, fostering a vibrant creative community that thrives amidst the rugged beauty of West Texas.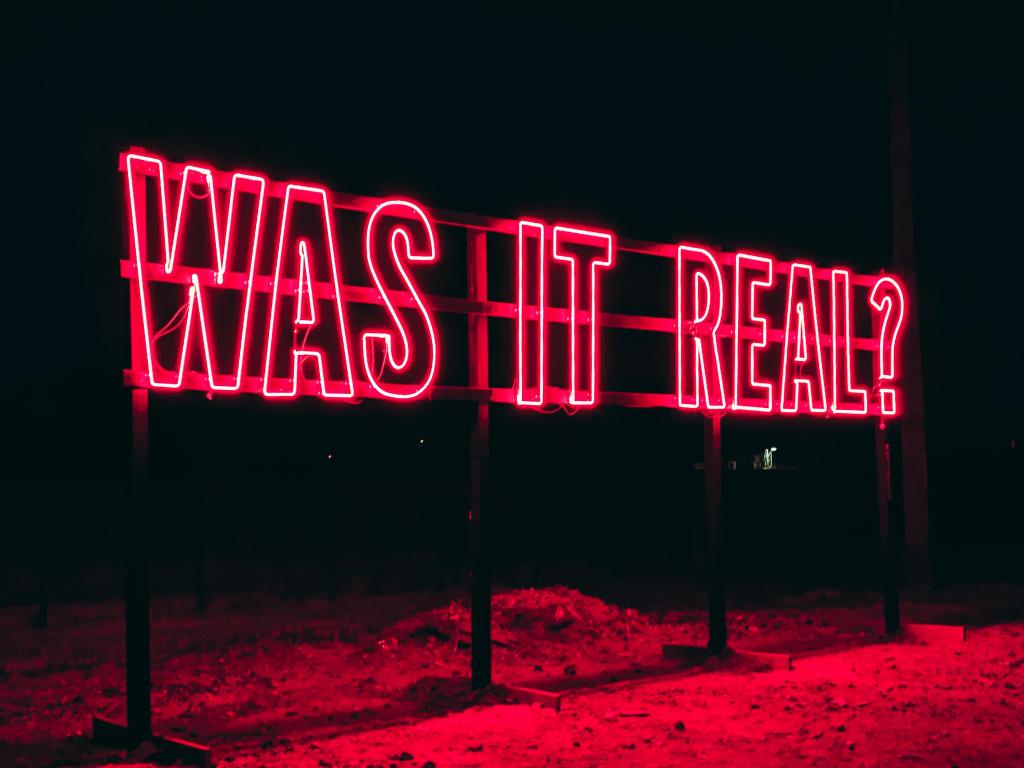 Close to Marfa lies the majestic Big Bend National Park, making the town an ideal base for outdoor enthusiasts. The park offers stunning landscapes of canyons, mountains, and desert, with an array of wildlife and a network of hiking trails.
While in Marfa, our top lodging choice is hands-down El Cosmico. This beautiful and stylish lodge features unique accommodation options such as caravans, tents and studios with terraces. There is something to love for everyone here.
You can enjoy the BBQ facilities during your stay to cook delicious home-style meals. Scenic hikes and cycling can be enjoyed within close proximity of the lodge if you'd like to burn off some of those calories afterwards!
Things to see on a road trip from Dallas to Marfa
To help you decide what to see on each route, we have compiled our top picks of amazing things to explore on this Dallas to Marfa road trip. Take a look at our curated selection of the most intriguing and quirky attractions located on each route below:
The Carlsbad Caverns Route
Big Spring State Park, Big Spring - This park is located on a rugged bluff with panoramic views of West Texas. It's perfect for picnics, bird watching, and hiking.
Heritage Museum of Big Spring, Big Spring - A museum that houses local artifacts and exhibits about the history and culture of Big Spring and Howard County. The museum often has events and special exhibitions.
Carlsbad Caverns National Park, Carlsbad - This is a massive underground cave system known for its large stalactite and stalagmite formations. It also houses a large colony of Brazilian free-tailed bats.
Living Desert Zoo and Gardens State Park, Carlsbad - This park is home to over 40 species of animals and hundreds of species of plants native to the Chihuahuan Desert.
Guadalupe Mountains National Park, Dell City - Home to the highest point in Texas - Guadalupe Peak. The park offers an array of hiking and backpacking trails, diverse flora and fauna, and stunning landscapes.
El Capitan, Guadalupe Mountains National Park -A landmark of West Texas, El Capitan offers spectacular views, and its summit hike is a favorite among outdoor enthusiasts.
International UFO Museum and Research Center, Roswell - A short detour from the route, this museum is dedicated to the alleged 1947 UFO incident in Roswell. It features exhibits on UFO encounters and sightings.
Fort Davis National Historic Site, Fort Davis - This preserved frontier military post offers visitors a glimpse into the lives of soldiers in the mid-to-late 1800s.
Davis Mountains State Park, Fort Davis - This park is perfect for mountain biking, birding, hiking, and camping, offering scenic views and unique geological features.
The Giant Prada Store, Valentine - An art installation mimicking a Prada store, situated in the middle of the desert. This installation comments on consumer culture and is an iconic photo opportunity.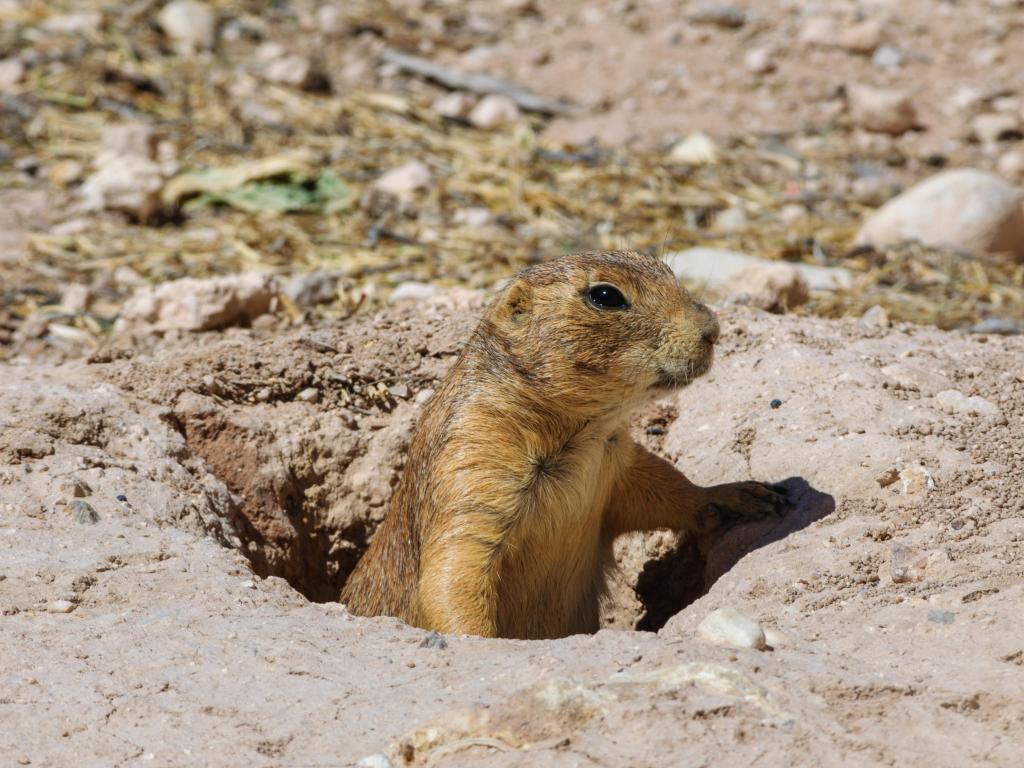 The Urban Route
Texas State Capitol, Austin - This impressive granite and marble structure houses the offices and chambers of the Texas Legislature. The Capitol grounds offer statues, monuments, and lush gardens.
Zilker Park, Austin - This beautiful park is perfect for outdoor activities, from biking and jogging to canoeing and swimming. Don't miss the Barton Springs Pool, a natural spring-fed pool within the park.
The Blanton Museum of Art, Austin - The University of Texas at Austin's art museum features over 18,000 works from Europe, Latin America, and the United States. It also offers a wide range of temporary exhibitions.
The Alamo, San Antonio - This 18th-century Franciscan Mission is a key part of Texas history and a symbol of Texan independence. It's free to visit and offers tours, exhibits, and historical demonstrations.
San Antonio River Walk, San Antonio - A network of walkways along the banks of the San Antonio River, filled with restaurants, boutiques, and historic sites. Boat tours also offer a unique view of the city.
Big Bend National Park - A vast park with dramatic landscapes ranging from desert to mountains. Ideal for hiking, camping, bird-watching, or just enjoying the scenery.
Chisos Mountains, Big Bend National Park - The Chisos Mountains provide excellent hiking trails with spectacular views. The South Rim of the Chisos Mountains is a popular trek.
Santa Elena Canyon, Big Bend National Park - A dramatic, 1,500-foot cliff wall marking the boundary between the United States and Mexico, with the Rio Grande River flowing between.
Terlingua Ghost Town, Near Big Bend - An old mining town that now stands mostly deserted. The remaining buildings, like the church and jailhouse, make it an intriguing stop.
Marathon Basin, Marathon - A beautiful natural area outside Marathon, Texas, Marathon Basin offers scenic vistas of wide-open spaces and spectacular sunsets. A perfect spot for photography, bird watching, and appreciating the tranquility of the West Texas landscape.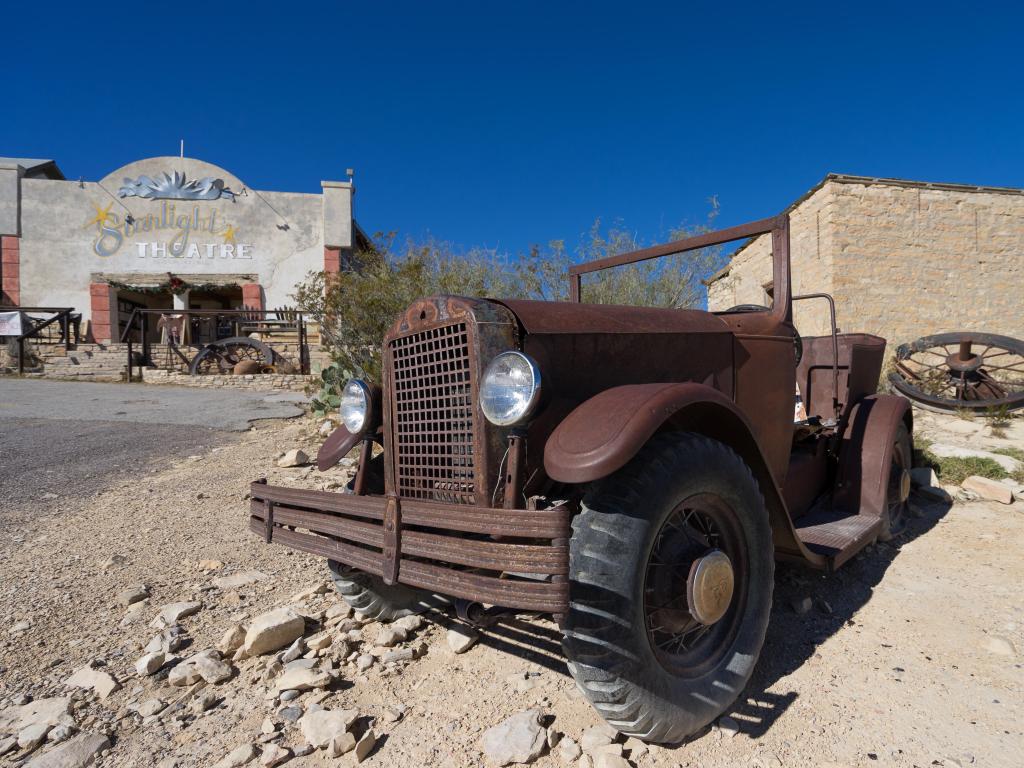 Best time to go on a road trip from Dallas to Marfa
The Dallas to Marfa road trip can be done year-round, but the best time depends on your personal preferences and the activities you're interested in.
Marfa and Big Bend National Park are both stunning in spring and fall, and the temperatures are more moderate, making outdoor activities more comfortable. During these seasons, Marfa's average high temperatures range from 60 to 80 degrees Fahrenheit, and lows range from 30 to 50 degrees.
In Marfa, spring brings beautiful blooms in the high desert and ideal temperatures for exploring the local art scene and architectural landmarks. The Marfa Lights, a local unexplained phenomenon, can be particularly enjoyable on cooler spring or fall evenings.
Big Bend National Park in the spring bursts with wildflowers and bird life, with over 450 species of birds passing through the area, making it a paradise for bird watchers.
If you are visiting in fall, you can enjoy Chinati Weekend in Marfa in October. The Chinati Foundation hosts this annual event, which features art exhibitions, music performances, and a variety of other festivities.
During the summer, Marfa experiences high temperatures, often reaching mid-90 degrees Fahrenheit. However, being a desert town, the nights can still be relatively cool.
In Big Bend National Park, summer can be intensely hot with daytime temperatures exceeding 100 degrees. The Rio Grande River offers an opportunity for water-based activities like rafting, a perfect way to beat the summer heat.
Winter, on the other hand, brings mild and pleasant days to both Marfa and Big Bend, with temperatures usually ranging from the 50s to 60 degrees. The clear winter nights also make this season excellent for stargazing.