Road trip from Dallas to Memphis
Known for its rich musical heritage, particularly blues, soul, and rock 'n' roll, its delicious barbecue, and celebrated for its pivotal role in the American Civil Rights Movement, Memphis is a destination like no other and the road trip from Dallas to Memphis is the perfect long weekend or even a longer adventure.
The 470-mile road trip from Dallas to Memphis will take about 8 hours to drive. The highlights on the way are Shreveport, Jackson, Paris, Broken Bow, Hot Springs, Little Rock, Lake Ray Hubbard, Hugo Lake, Monroe, and Crater of Diamonds State Park.
You'll see endless cultural attractions and the warm spirit of the South on this drive from Dallas to Memphis. Read on below to learn about our recommended routes, top highlights, places to stay along the way, and the best seasons to make this incredible journey.
How far is Memphis from Dallas, and how long will the road trip take?
Comparison of road trip routes between Dallas and Memphis

| Route | Distance | Driving Time |
| --- | --- | --- |
| Northern Route | 470 miles | 8 hours |
| Southern Route | 620 miles | 9 hours |
The Northern Route to travel from Dallas to Memphis will take you 470 miles and around 8 hours to complete without detours.
Alternatively, the Southern Route, which is slightly longer, covers 620 miles and requires approximately 9 hours of driving.
While it's possible to complete either trip in a day, we recommend spending 2-3 days on this drive. This way, you'll have time to rest in between all the excitement and fun you'll experience on the road.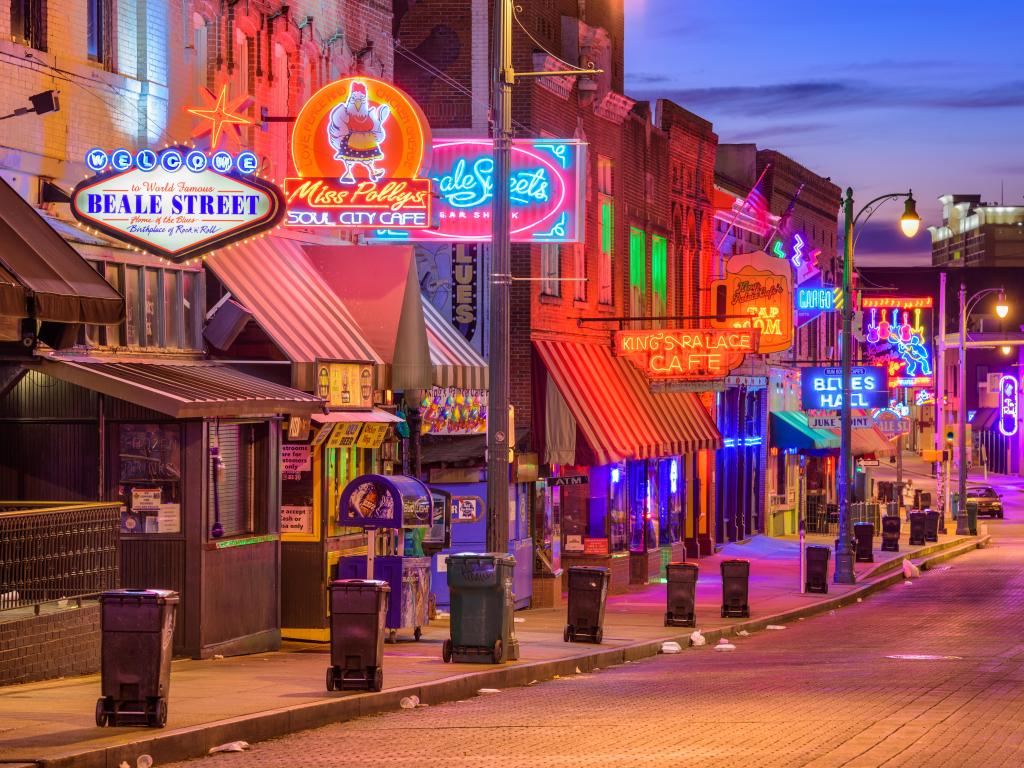 Best road trip route from Dallas to Memphis
While both the Northern and Southern routes from Dallas to Memphis offer unique experiences, the choice between them depends on the scenery and attractions you want to experience the most.
The Northern Route starts with a scenic drive across the Lake Ray Hubbard Bridge, leaving behind Dallas' sprawling suburbs. This path soon takes you to the heart of cowboy country as you approach Paris, Texas.
The journey through Oklahoma to Hot Springs, Arkansas, may offer fewer stops and gas stations, but it compensates with its serene rural landscapes. Once in Little Rock, one of the most travel-worthy state capitals, you'll get to see many attractions.
As you near Memphis, expect to be greeted by winding rivers and dense forests, before entering this music and food capital.
In contrast, the Southern Route starts as a flat and straightforward journey past the Dallas suburbs. After crossing the Red River at Shreveport, the landscape transforms into the dense forests of the Delta National Forest.
The journey from Jackson, Mississippi, northward continues through charming small towns on long, straight roads. As you approach Memphis along the Mississippi River, you'll travel in the heart of the Mississippi Blues.
You will also have the opportunity to extend your trip and make a detour to the famous Natchez Trace Parkway on the Southern Route. Click here for our ultimate road trip guide on Natchez Trace Parkway.
How to drive from Dallas to Memphis
The map above shows our suggestions for the best road trip routes between Dallas and Memphis. Keep reading for detailed descriptions of both routes, where to stay on either, and the best things to do on the way.
Northern Route
Starting in Dallas, hop on Interstate 30 (I-30) northeast to Paris, Texas. Here, you can check out the Lamar County Historical Museum to learn more about this amazing part of the USA.
From here, get on FM-195 to Albion. Then, you'll cross the state border into Oklahoma on the Red River. Make your way northeast to Broken Bow or take a detour to Hugo Lake for some natural relaxation.
From Broken Bow, drive through southern Oklahoma into Arkansas. From here, get on US-70 east to the beautiful city of Hot Springs, where you can also visit Hot Springs National Park.
After enjoying a relaxing soak in Hot Springs, continue on east to the vibrant city of Little Rock. From here, it's a direct drive on I-40 to your destination of Memphis.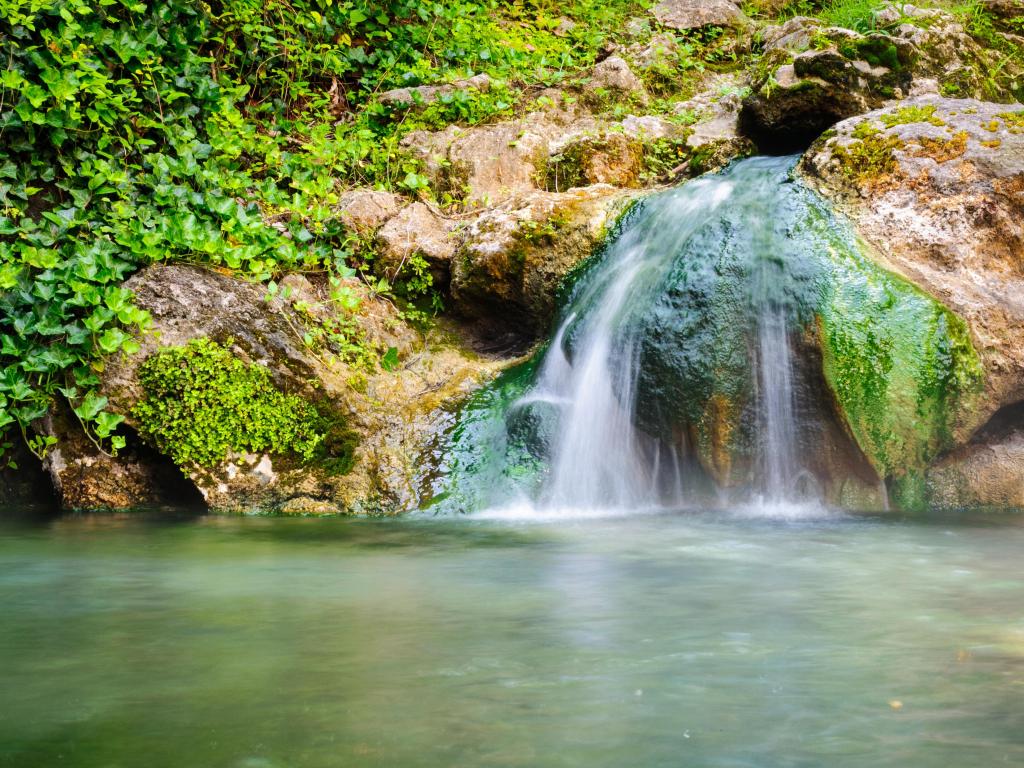 Southern Route
Starting in Dallas, merge onto I-20 East to Shreveport. Here, take your time to visit the Louisiana State Exhibit Museum and the Shreveport Aquarium.
After Shreveport, cross the mighty Mississippi River and continue on to Jackson, Mississippi on the interstate. Then, hop on I-55 North. You'll drive straight through beautiful towns and communities such as Canton and Grenada.
On the way, consider a stop in Grenada Lake for a relaxing time outdoors. If you have more time, you can also make a detour to Holly Springs National Forest. Then, hop back on the interstate to your destination of Memphis.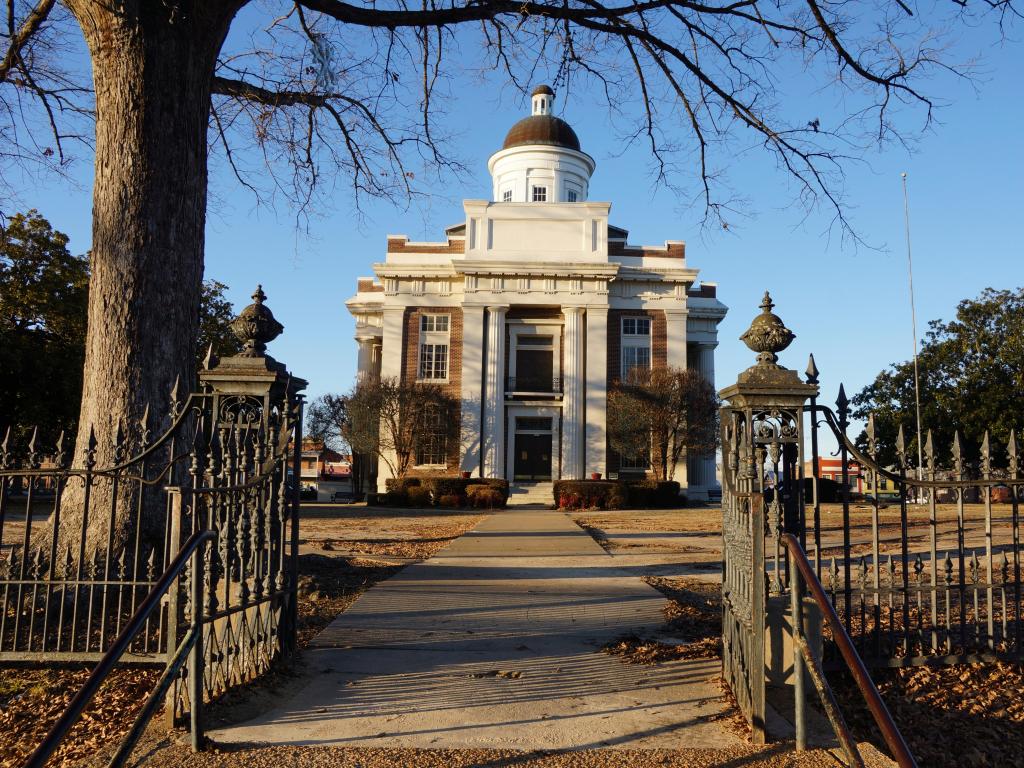 Best places to stop between Dallas and Memphis
Between Dallas and Memphis, you'll want to make a few stops. We recommend staying at one of the cities below so you can rest up and have plenty of time and energy to explore this amazing part of the USA.
A relaxing and healing stay in Hot Springs
Hot Springs, Arkansas, is a great stopover on the Northern Route, about 5 hours into your drive from Dallas to Memphis. This charming mountain town is steeped in history and popular for its natural thermal springs, which have attracted visitors for centuries.
Hot Springs National Park, the oldest federal reservation in the United States, is at the heart of this town. The national park has long been believed to have healing properties and is sacred to several Native American tribes.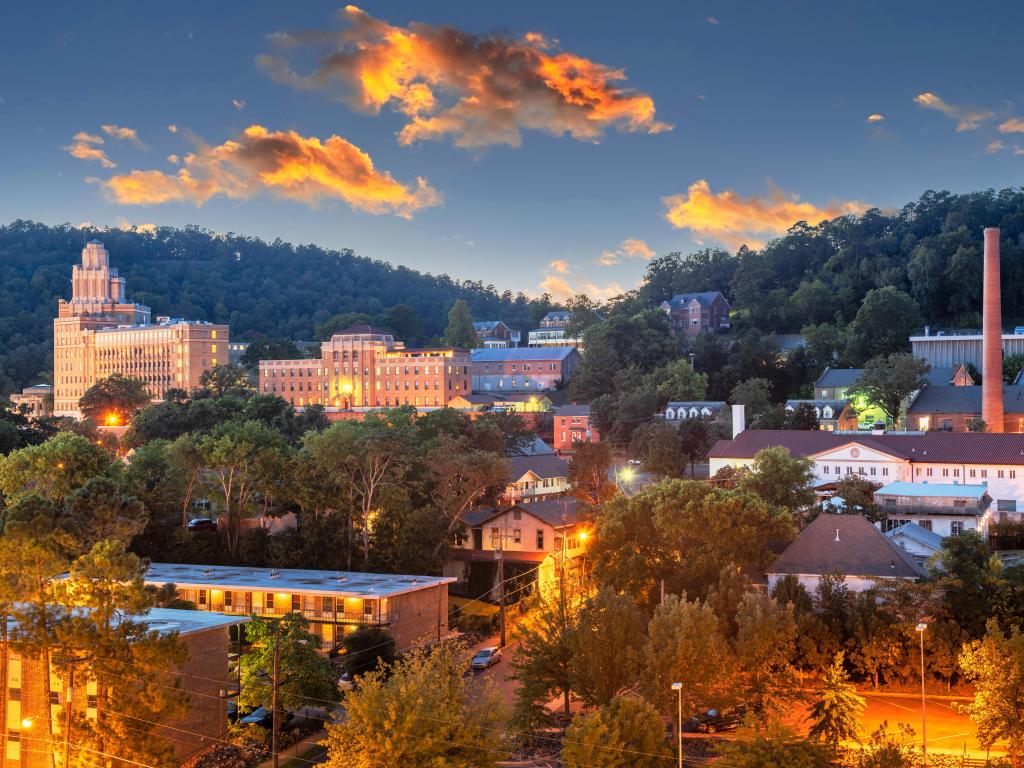 While in Hot Springs, visit the Garvan Woodland Gardens for a serene experience in nature, or explore the history of the town's thermal baths at the Fordyce Bathhouse Visitor Center and Museum.
For your overnight stay, we recommend the charming Lookout Point Lakeside Inn, an award-winning establishment that combines luxury, romance, and natural beauty. Every room in this boutique inn offers a stunning view of the lake.
Take a leisurely nap in a hammock, wander along garden paths to a tranquil waterfall, or unwind in a comfortable seat by the lake. Your mornings will start with a gourmet homemade breakfast, setting a delightful tone for your day of exploring.
Nearby, the Perry Wildflower Overlook is just a 15-minute walk away, offering a perfect spot for a leisurely stroll. Also, a 15-minute drive will take you back to the Garvan Woodland Gardens, should you wish to spend more time there.
Explore the "City with Soul", Jackson
Jackson, Mississippi, about 3 hours to your destination on the drive from Dallas to Memphis, is an ideal overnight stop. Known as the "City with Soul," Jackson is a melting pot of music, history, and culture. It has a rich heritage and a popular music scene that helped create the blues and soul genres.
The Mississippi Civil Rights Museum is a must-visit in Jackson, offering a look into the struggles and triumphs of the Civil Rights Movement. Art enthusiasts will appreciate the Mississippi Museum of Art, showcasing an array of artworks that narrate the state's history.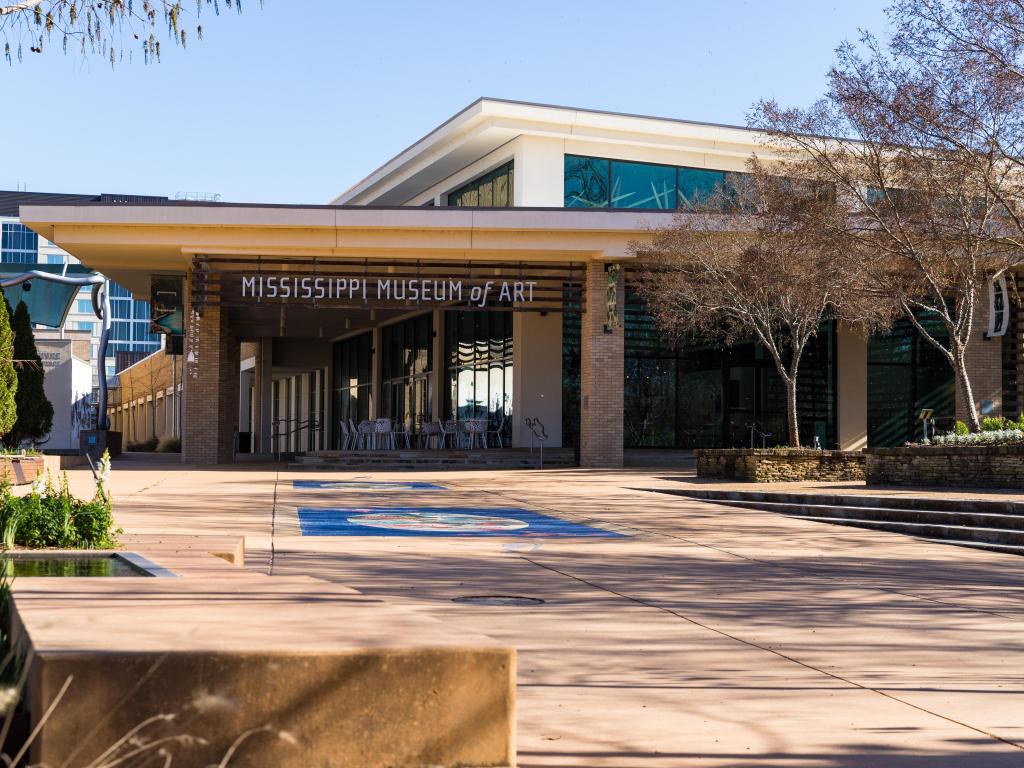 For your stay, The Westin Jackson is the heart of comfort and convenience in the city's downtown area. It's not only close to cultural landmarks like the Mississippi Museum of Art and Thalia Mara Hall, but it also offers a blend of relaxation and comfort.
We recommend booking yourself a table at Estelle Wine Bar & Bistro for a delicious meal on-site. You can also enjoy some rejuvenation at the hotel's Soul Spa, offering a full range of services for ultimate relaxation.
Nearby, the Mississippi Museum of Art is just a 5-minute walk away, perfect for an easy cultural excursion. The Governor's Mansion is a mere 10-minute walk from the hotel, allowing guests to explore one of the city's historic landmarks with ease.
Where to stay when you reach Memphis
Memphis is a city that resonates with the soulful rhythms of blues, soul, and rock 'n' roll. Nestled along the Mississippi River, Memphis is a treasure trove of musical history, home to iconic sites like Sun Studio, the Stax Museum of American Soul Music, and the Blues Hall of Fame.
If you want to look deeper into the city's rich musical legacy, a visit to Graceland, the former home of Elvis Presley, is essential.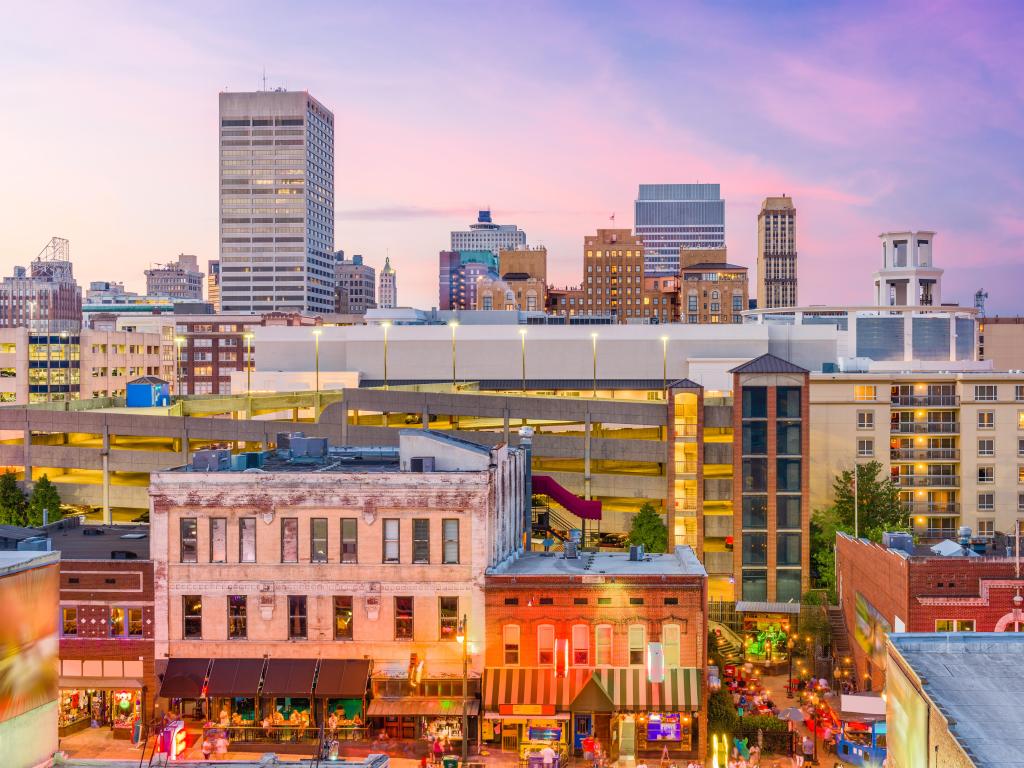 When it comes to accommodations, ARRIVE Memphis is your premier choice. This beautiful boutique hotel is known for its industrial-inspired design and neighborhood charm.
The in-house bakery, Hustle & Dough, serves fresh pastries, while Longshot offers house-made sausages, cold beers, and shuffleboard fun.
You'll also get to keep active and stick to your routine at the modern fitness center. When you're done relaxing in the hotel, you're downtown and within walking distance of all the fun and excitement that awaits you in Memphis.
Things to see on a road trip from Dallas to Memphis
This wonderful road trip is full of fun and surprises around every corner. To help you make the most of it, we've compiled a list of our favorite stops along the way to help you plan the road trip of a lifetime.
Northern Route
Sapphire Bay Marina - Nestled on the shores of Lake Ray Hubbard in Texas, Sapphire Bay Marina offers a serene setting for boating, fishing, and enjoying picturesque sunsets.
Cooper Lake State Park - This expansive state park in Texas provides an ideal setting for outdoor activities like hiking, fishing, and bird watching, amidst its lush green landscapes and peaceful lake.
Lamar County Historical Museum - Situated in Paris, Texas, this museum offers a deep dive into local history with its fascinating exhibits that chronicle the region's past and cultural heritage.
Gambill Wildlife Refuge - Located near Paris, Texas, this wildlife refuge is a haven for nature lovers, offering opportunities to observe local flora and fauna in a serene natural setting.
Hugo Lake - This scenic lake in Oklahoma is a popular spot for fishing, camping, and boating, surrounded by tranquil forests and rolling hills.
Crater of Diamonds State Park - Unique in North America, this Arkansas state park invites visitors to hunt for real diamonds in its well-known volcanic crater field.
Caddo River Rats Kayak and Tube Rental - Based in Arkansas, this outdoor adventure company provides kayak and tube rentals for exciting and scenic journeys down the Caddo River.
Mid-America Science Museum - This interactive museum in Hot Springs, Arkansas, captivates visitors of all ages with its hands-on science exhibits and educational displays.
Arkansas Alligator Farm and Petting Zoo - Located in Hot Springs, this attraction offers a unique experience with its alligator shows and a variety of animals in the petting zoo.
Hot Springs National Park - Famous for its thermal springs, this national park in Arkansas is a blend of natural beauty and rich cultural history. While you can swim here, you can find public bathhouses in Hot Springs.
Old State House Museum - In Little Rock, Arkansas, this museum, housed in a beautifully restored 19th-century building, showcases Arkansas's history through a variety of exhibits.
The Old Mill - This picturesque, historic mill in North Little Rock is famous for its appearance in the opening scene of the movie "Gone with the Wind."
Village Creek State Park - This Arkansas state park offers a mix of outdoor activities like hiking, golfing, and fishing, set amidst the natural beauty of Crowley's Ridge.
The Jacksonville Museum of Military History - Located in Jacksonville, Arkansas, this museum honors military history through extensive exhibits on various conflicts, including local ties to World War II.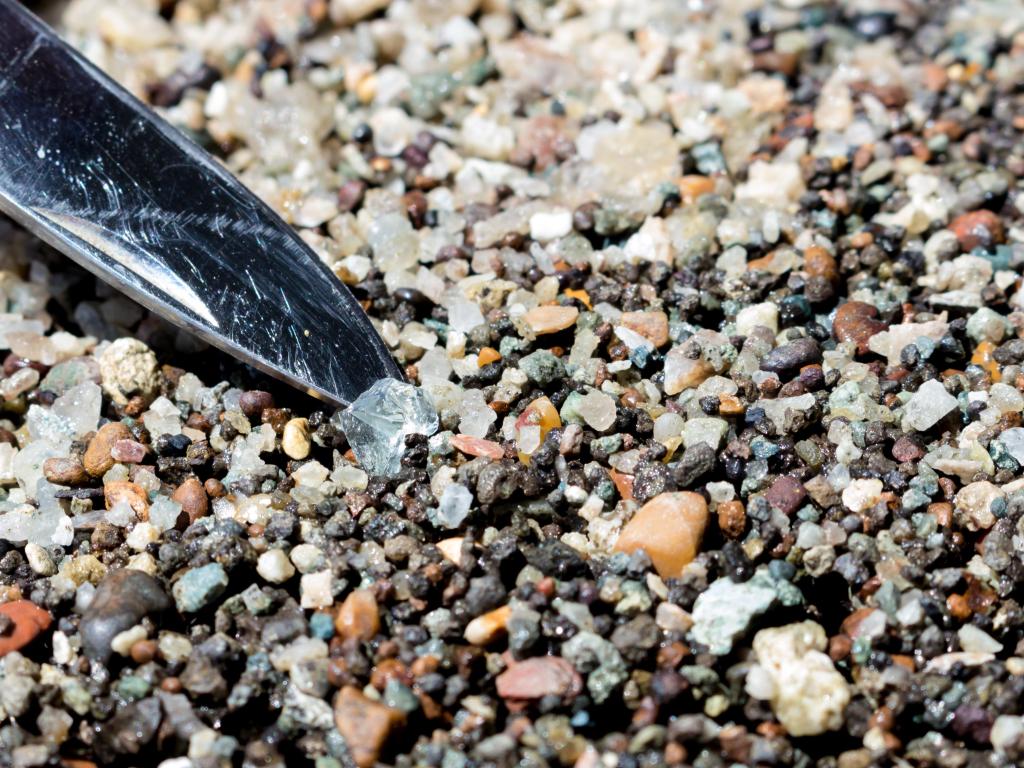 Southern Route
Lonestar Speedway - Situated near Kilgore, Texas, this thrilling dirt track speedway hosts exciting racing events, offering a high-adrenaline experience for motorsport fans.
Louisiana State Exhibit Museum - Located in Shreveport, Louisiana, this museum features dioramas and exhibits that highlight the cultural and natural history of Louisiana.
Shreveport Aquarium - This engaging aquarium in Shreveport, Louisiana, offers an underwater adventure with various marine habitats and interactive experiences.
Sci-Port Discovery Center - A dynamic science center in Shreveport, Louisiana, featuring interactive exhibits, an IMAX theater, and a planetarium, providing educational fun for all ages.
Bonnie and Clyde Ambush Museum - Located in Gibsland, Louisiana, this museum is dedicated to the infamous outlaw duo, showcasing artifacts and the history of their final days.
Biedenharn Museum and Gardens - In Monroe, Louisiana, this museum complex includes the historic Biedenharn home, beautiful gardens, and exhibits related to Coca-Cola and the Biedenharn family.
McRaven Tour Home - Known as the "Time Capsule of the South," this historic house in Vicksburg, Mississippi, offers tours showcasing its architecture and storied past.
Vicksburg National Military Park - This park in Mississippi commemorates the Battle of Vicksburg with its battlefield, monuments, and restored ironclad ship, the USS Cairo.
Mynelle Gardens - These tranquil botanical gardens in Jackson, Mississippi, feature a variety of themed areas, walking paths, and a peaceful ambiance.
Mississippi Civil Rights Museum - This powerful museum in Jackson, Mississippi, chronicles the American Civil Rights Movement, focusing on the struggle for equality in Mississippi.
Mississippi Museum of Natural Science - Located in Jackson, this museum offers extensive exhibits on the state's natural history, including an aquarium and nature trails.
Grenada Lake - A large reservoir in Mississippi, Grenada Lake is a popular destination for fishing, boating, and camping, surrounded by picturesque natural scenery.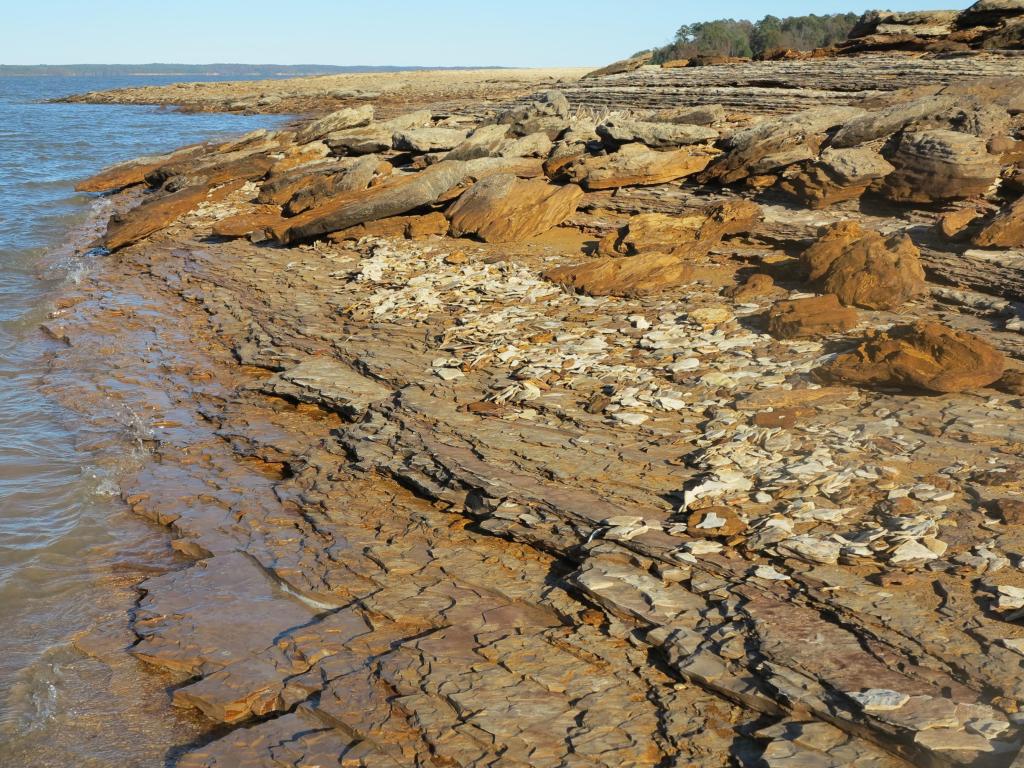 Best time to go on a road trip from Dallas to Memphis
Memphis is a beautiful city steeped in musical history, culture, and amazing cuisine. It's also a fantastic year-round destination, but the experience varies depending on when you travel from Dallas.
In the winter months, both the Northern and Southern Routes can be challenging because of potential ice and snow storms. Memphis experiences winter temperatures averaging around 50 degrees Fahrenheit, often dropping below freezing at night.
However, this season also brings the charm of a quieter city. It also gives you plenty of time to experience indoor attractions like Sun Studio and the Stax Museum of American Soul Music.
You'll also get to experience amazing events such as the Dixie National Rodeo. Plus, New Year's and the holidays are worth experiencing in many cities along the way.
Come spring, Memphis bursts into life with events like the Beale Street Music Festival and the World Championship Barbecue Cooking Contest in May. The milder weather, with temperatures ranging from the 60s to 70s, is ideal for exploring outdoor attractions such as Graceland and the Memphis Zoo.
Summertime in Memphis can be quite warm, with highs in the upper 80s to 90s Fahrenheit, accompanied by humidity. It's the perfect time to enjoy evening strolls along the Mississippi River or some of the biggest 4th of July celebrations in the country.
Fall brings cooler, more comfortable temperatures and the chance to experience Memphis's cultural scene in full swing. Driving conditions are generally better, although be mindful of wildlife along rural parts of both routes and potential traffic congestion near major cities.
If you're traveling along the Northern Route, you might coincide your trip with the Arkansas State Fair in October, while the Southern Route offers you the chance to see the State Fair of Texas.