Road Trip from Dallas to Waco, TX
If the idea of marveling at dinosaur fossils and mammoth bones gets your attention, then the road trip from Dallas to Waco, TX could be just the one for you. Throw in plenty of scenic lakes, lush forests, rugged trails - and even thrilling rollercoasters - and you've got yourself a trip to remember. Bring your bikes, picnic blankets and fishing gear because you will find plenty of opportunities to use them.
The 170-mile road trip from Dallas to Waco, TX takes 3 hours 30 minutes to drive. Highlights are Lake Ray Hubbard, Sulphur Springs, Lake Tawakoni, Caddo Lake, Shreveport, Cedar Creek Reservoir, Ellis County Museum and Arbor Hills Nature Preserve.
Read on to learn more about the excitement that awaits you on this trip, our curated routes to follow, the best places for overnight stops, hotel recommendations as well as the best times to venture on this road trip.
How far is Waco, TX from Dallas, and how long will the road trip take?
Comparison of road routes between Dallas and Waco, Texas

| Route | Distance | Driving Time |
| --- | --- | --- |
| The Fossils Route | 170 miles | 3 hours 40 minutes |
| The Scenic Lakes Route | 530 miles | 9 hours 40 minutes |
The Scenic Lakes Route is 530 miles long and will allow you to dip into numerous lakes, trails, parks, and museums. It will even give you an opportunity to show off your courage, ziplining through the trees. It will take you 9 hours and 40 mins to complete.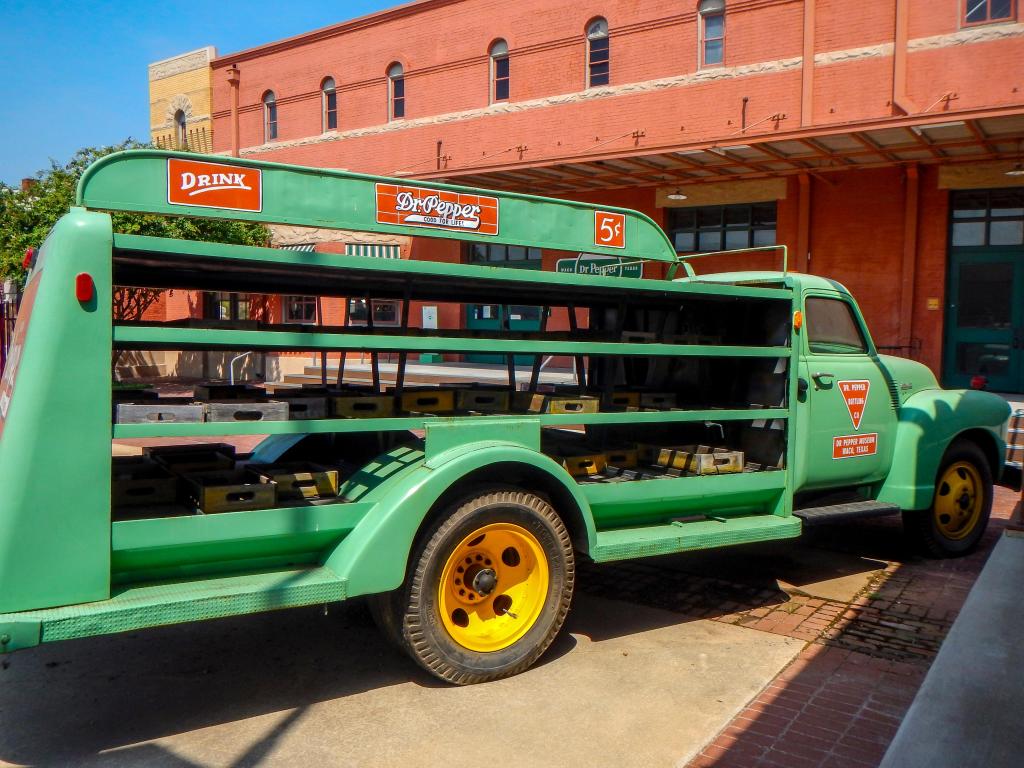 If you're more of a thrill-seeker and the idea of theme parks and dinosaurs excites you more, the Fossils Route will be perfect for you. It is a shorter route that is 170 miles long which will take you 3 hours and 40 mins to complete.
While this trip can be done in one day, we recommend giving it two to three days to explore as much as possible without exhausting yourself.
Best road trip route from Dallas to Waco, TX
Both the routes from Dallas to Waco, TX are buzzing with eclectic activities bound to make you remember this trip for a lifetime, so which one you will choose will depend on your time constraints and expectations.
The Scenic Lakes Route takes you through picturesque scenery and peaceful lakes. There will be numerous opportunities to relax in the sun, walk around nature, hike, camp, take a dip to cool off the heat and show off your fishing and ziplining skills on this route.
The more direct route, the Fossils Route, will take you back to the age of dinosaurs in Dinosaur Valley Park. You will also get to see the treasured and fascinating fossils of mammoths.
Although you will miss out on the scenic beauty of the other route, the outdoorsy fun still exists on this one with various parks and trails. It also has water parks and theme parks where you can get the thrill of your life.
The Scenic Lakes Route
Follow I-30 E from S Akard and make your way to the beautiful Lake Ray Hubbard. Drive to Texas Hwy 313 and you will reach Sulphur Springs. From here, you can also head southeast toward Lake Tawakoni, famous for its fishing opportunities.
Staying true to its name, the next place this route will take you from TX-154 E is none other than the stunning Caddo Lake.
From there, head towards Shreveport, which is the perfect location for a stopover. Resume your journey the next day and take TX-198 to Henderson County and you will reach Cedar Creek Reservoir.
After exploring all those picture-perfect lakes, get on I-45 S and keep following it to reach your momentous destination of Waco.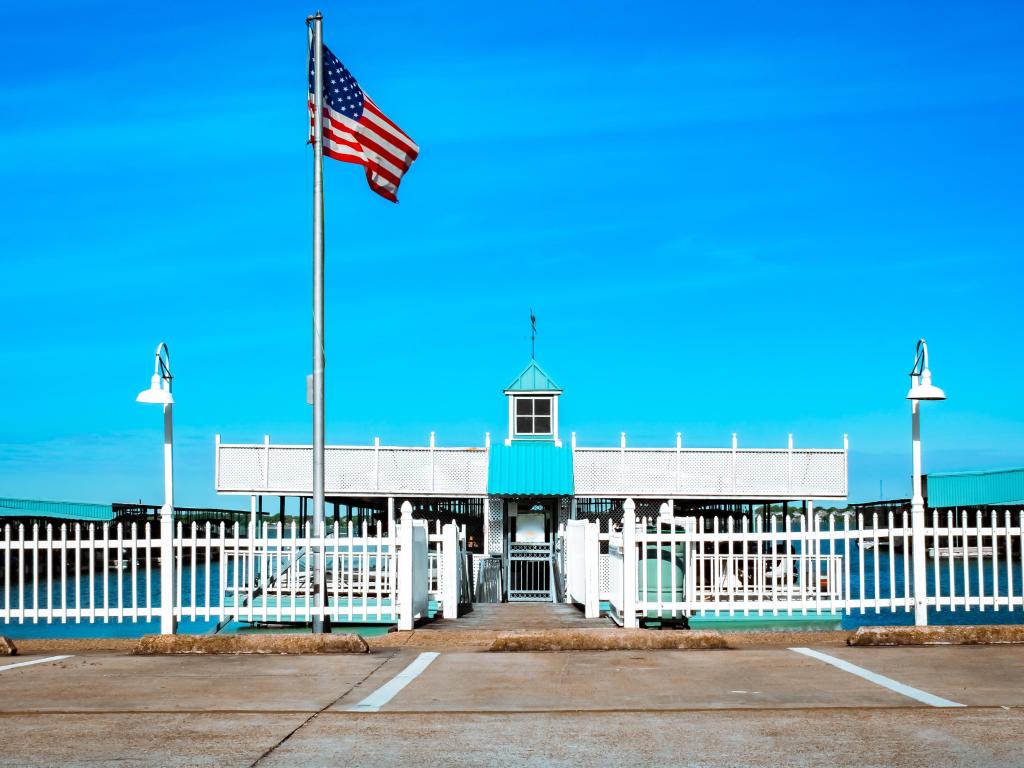 The Fossils Route
Get on Interstate 30 (I-30) W and head east to reach the hub of cowboys, BBQ, and cattle, Fort Worth. Now head southeast toward the cultural and historic Granbury.
After your visit, get back on the road and head toward the Dinosaur Valley State Park to go back to the pre-historic age with life-size dinosaur models and large fossil footprints.
But your admiration for nature won't end here because the next stop is Fossil Rim Wildlife Center where precious, endangered species of animals and birds are being preserved.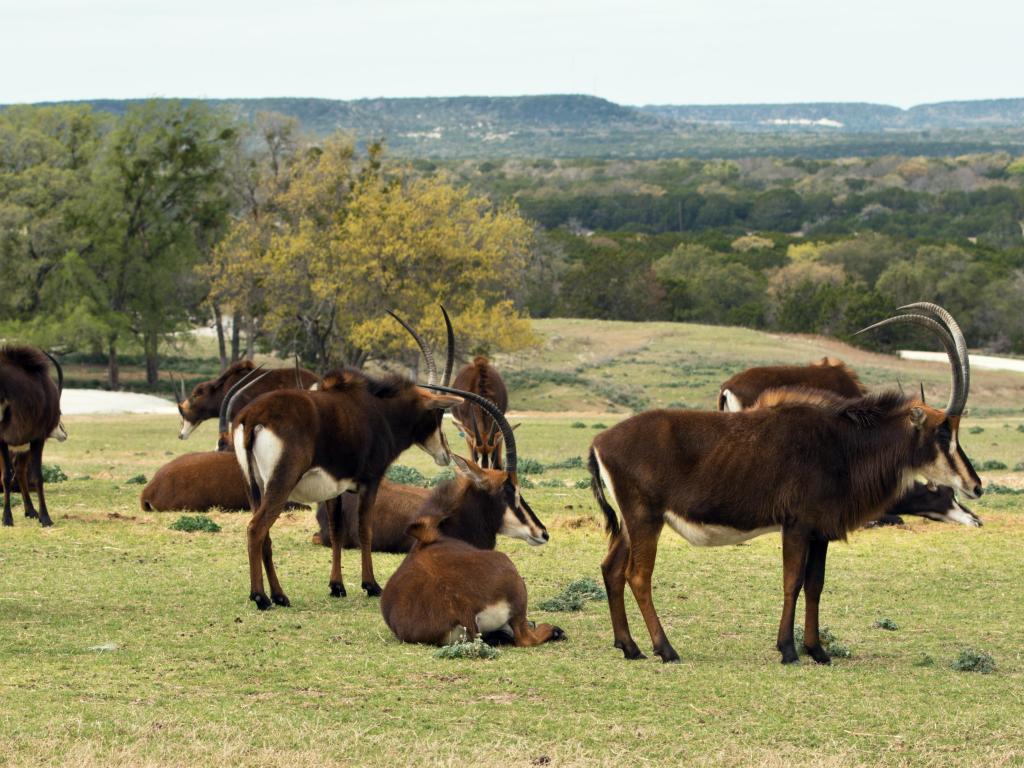 Heading southeast toward TX-144 S, you will get to the Waco Mammoth National Monument where mammoth fossils have been preserved exactly where they were found. Heading back on the highway, you will reach your destination at Waco.
Best places to stop between Dallas to Waco, TX
With so much to explore on both routes, you will need to plan some overnight stops during the trip to adventure as much as you can and avoid exhaustion.
Read on to discover what places we think are the best for these stops and why, as well as our hotel recommendations.
Enjoy Southern hospitality at Shreveport
Sitting just around halfway to your destination on the Scenic Lakes Route is Shreveport. With serene lakes, museums, and vibrant festivals, Shreveport is not only the perfect location but also a great getaway to the tri-state area of Louisiana, Texas, and Arkansas.
Shreveport is the commercial and industrial center of the tri-state region with quite a lot to explore. Louisiana State Exhibit Museum is an amazing museum to spend the day, with Native American artifacts and local art.
Then there is the Sci-Port Discovery Center with many hands-on interactive exhibits, programs, and demonstrations for families. If you would rather spend your day outdoors, you can visit the Caddo Lake to hike, fish, swim or have a charming little picnic under its famous cypress trees.
Homes2 Suites by Hilton is our favorite accommodation choice and it's easy to see why. This hotel is beautiful and has everything that you may need after travelling halfway through. Breakfast on-site and BBQ facilities to make delicious food at your own convenience make for a relaxing and commodious stay.
And that's not even the best part! This hotel boasts a stellar location with nearness to places that matter. It gives you easy access to several attractions, the first one being National Wildlife Refuge that you can visit to admire nature and its creations.
Being close to a quieter part of the town in the city center as well as lovely parks means you can get away and unwind any time you need to.
Have a Jurassic Park moment at Granbury
Just after Fort William and before the Dinosaur Valley State Park, on The Fossils Route lies the quaint town of Granbury, which lies close to some of the most notable attractions of Texas which makes it a great location for exploring surrounding areas.
Stop in Granbury and travel 65 million years back into the age of dinosaurs on your first day here. This place has life-size models of fascinating creatures as well as fossil footprints that will send you into a daze. You can also visit Fort Worth on the same day!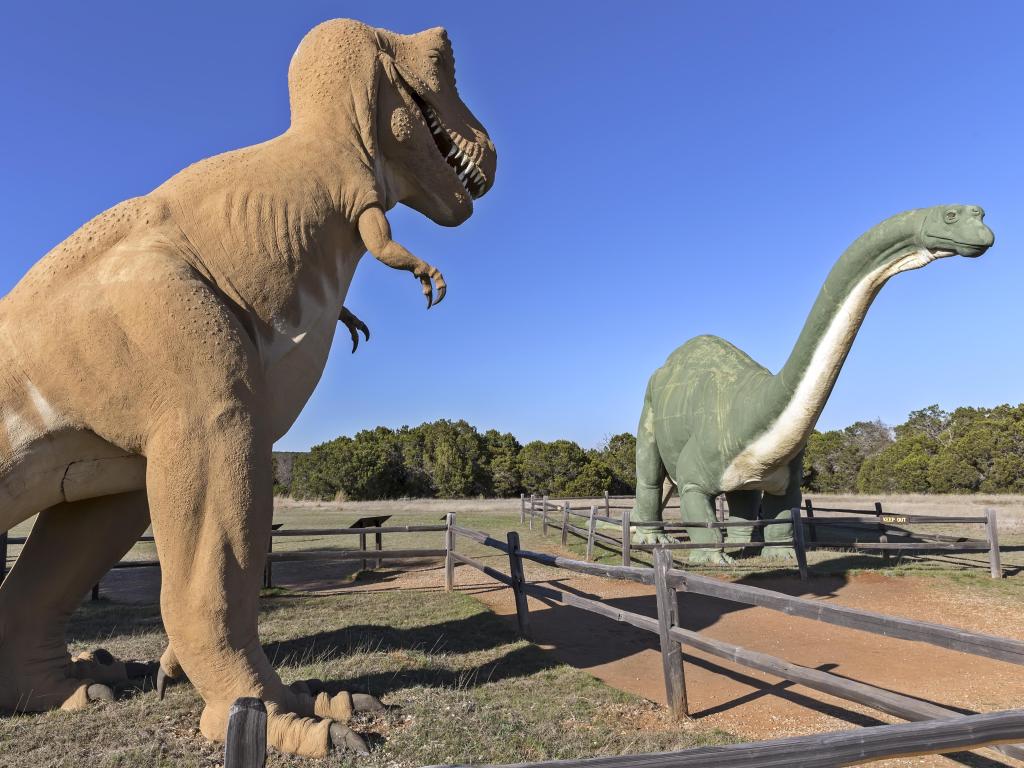 Shop around in vintage boutiques, scout historic architecture, heritage festivals, live entertainment and art. But if you'd rather lie around on the beach, basking in the sun, you wouldn't want to miss Granbury City Beach Park which lies next to the lakeshore.
After all that adventure, the Inn on Lake Granbury is the perfect place to call home for the night. With its saltwater swimming pool and hot tub to unwind after a long day, you will instantly be refreshed for your journey the next day.
Free breakfast on-site and nearness to the highway means you can quickly head out on the second half of your escapade. Not only does it have free parking, but it also sits right on the lake and gives mesmerizing views to its visitors.
You will have quick access to the city center, lake walks and parks from this hotel. Answer nature's call the next day and visit Fossil Rim Wildlife Center on your way through where many endangered species of animals and birds are being preserved.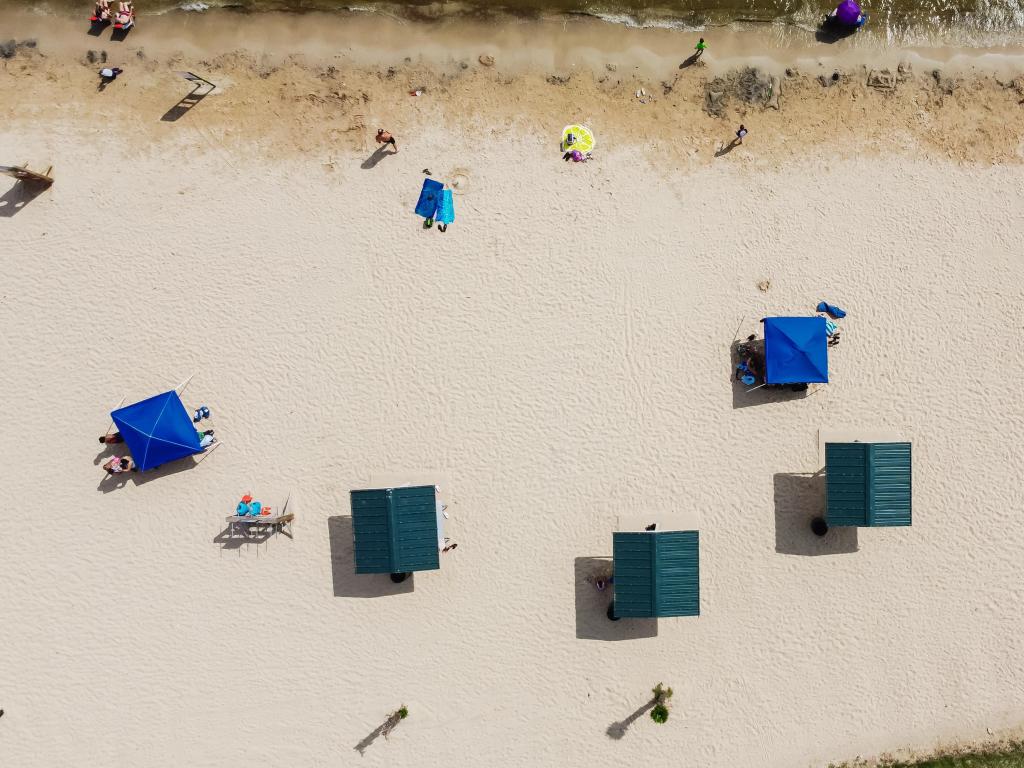 Where to stay when you reach Waco, TX
If you want the full package of a comfortable stay with a stellar location, decked with amazing amenities, our top lodging choice in Waco is undoubtedly 1700 South 2nd, which is very close to the city center and has free parking.
Not only does it have a beautiful interior, but it also offers a lovely outdoor area to enjoy the sun and spend some quality time. You will have that homey comfort because the property offers a fully equipped shared kitchen as well as a BBQ facility. Perfect for people who don't like to relax at their own pace!
You won't have to venture far to admire the beautiful scenery and the great outdoors because you can get to beautiful parks on foot from this lovely apart hotel.
Things to see on a road trip from Dallas to Waco, TX
This road trip from Dallas to Waco, TX may be a short one, but it is buzzing with theme parks, walking trails, lakes, water parks, gardens and museums on both routes, with some places common to both.
Read on to uncover the spectacular spots both routes have in store for you to choose the one with an abundance of your favorite activities.
The Scenic Lakes Route
Bluebonnet Trail – Weave your way through this beautiful trail by hiking, cycling, or quad biking where vibrant purple flowers bloom during the spring.
Audi Murphy/American Cotton Museum – Go for an acquainting stroll through this museum with local exhibits, history on cotton farming in the area as well as war and military artifacts.
Lake Tawakoni State Park – Go for relaxing walks around this beautiful lake with a long shoreline. Filled with prairies, this place is perfect for walking, boating, fishing, biking and woodland walks.
Purtis Creek State Park – Go for a competitive fishing experience in the lake with a large population of the aggressive bass or take leisure walks on the rugged trails.
Splash Kingdom Paradise Island – Splash around in the water, get a fake sea experience in the wave pool, or play the royals around the castle with your kids in this venturesome waterpark.
First Monday Trade Days – Head over to this old and big flea market which is only open on Mondays, to enjoy delicious food stalls, buy collectibles and antiques.
Texas Zipline Adventures – Feed your inner thrill-seeker with spectacular scenery, flying high among the trees, weaving through obstacles whilst strapped in.
Blueberry Hill Farm & Nursery – Feast on blueberries and homemade baked goods in this large blueberry farm with a blueberry-themed shop.
Mineola Nature Preserve – Head over to this lovely nature reserve and spend some time fishing in the ponds or going on refreshing walks.
Tyler Rose Garden – Spark up corny romance in this serene public park with more than 38000 rose bushes, over-the-top fountains and tranquil walking paths.
Tyler State Park – Spend an adventurous day camping, hiking, or fishing in this large state park with lush pine forests and nature courses.
Kilgore College East Texas Oil Museum – Head over to large exhibitions that make you feel like you are actually there to learn about the oil boom that happened almost 100 years ago.
Caddo Lake State Park – Treat your nature-loving soul with this beautiful swamp full of cypress trees that make for that classic Louisiana look.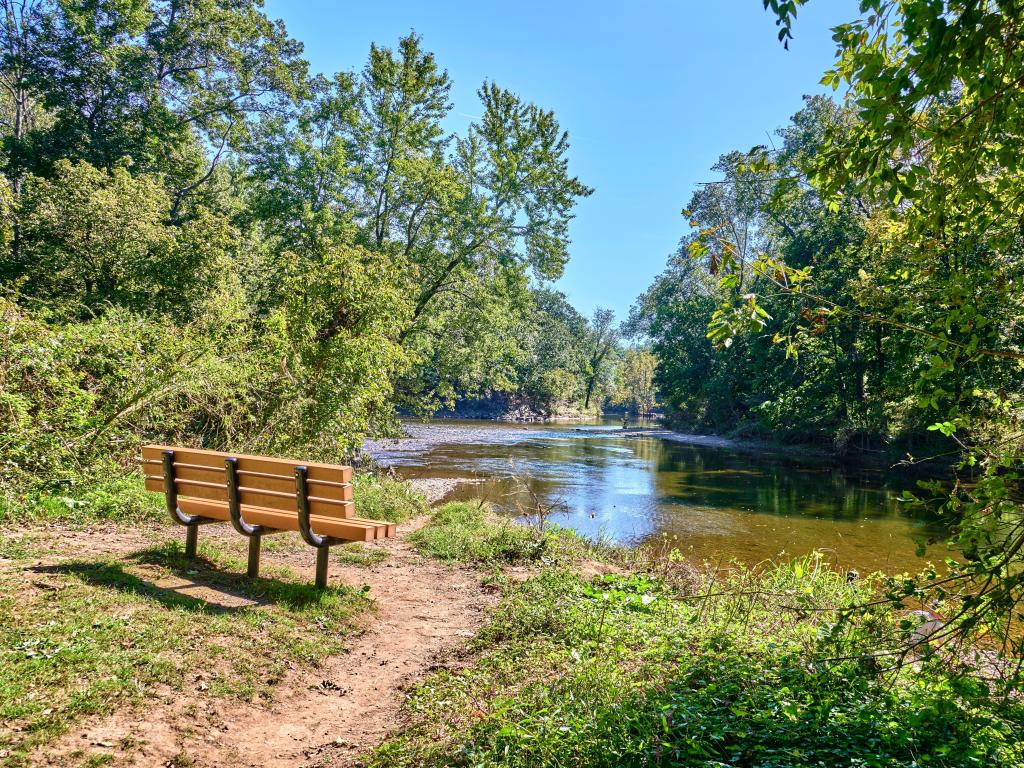 The Fossils Route
Grapevine Lake – Hike your way around this 8000-acre reservoir while boating, fishing and camping.
Kimbell Art Museum – Admire the art and take a sneak-peak into Asian and European culture in this building designed by Louis Kahn.
Fort Worth Stockyards – Go rodeo in this historic building which was used for the livestock of Forth Wroth in the 19th century.
Forth Worth Botanic Garden – Take a glimpse into the Japanese culture with these beautiful gardens with many events and classes.
Fort Worth Water Gardens – Take a relaxing stroll around this lovely little park with waterfalls and fountains.
Joe Pool Lake – Indulge in refreshing water activities like boating, fishing, sand volleyball or just a dip in the water in this dammed reservoir.
Six Flags Over Texas – Ride thrilling roller-coasters, watch spectacular shows and snack on delicious food in this large amusement park, the first one to be built in the world-famous theme park group.
Hurricane Harbor Arlington – Enjoy fake waves, splash around in the water, or go whooshing down into it in the largest waterpark in North Texas.
Big Rocks Park – Another remarkable opportunity to get energized in this park and beach area with large boulders and swimming.
The Chisholm Trail – Take a break from the thrill and water, and visit this Native American museum with various exhibits and blacksmiths, jail cells and horse rides.
Cleburne State Park – Grab your biking gear and have fun mountain biking with miles of trails, rocky hills and a small lake.
Dinosaur Valley State Park – Experience the excitement of danger without any actual threat in this park with life-size dinosaur models, scenic walks, and real-life fossilized footprints.
Fossil Rim Wildlife Center – Answer the call of the wild and drive through this large 1700-acre center to see giraffes, antelopes and deer.
Waco Mammoth National Monument – Get fascinated with fossils of a herd of mammoths that were found on this very site.
On both routes
Arbor Hills Nature Preserve – Loosen yourself up weaving your way around this 200-acre park with lovely trails and walkways lined with trees.
Ellis Country Museum – Contemplate tours, historic documents and photographs to learn about the heritage of the county.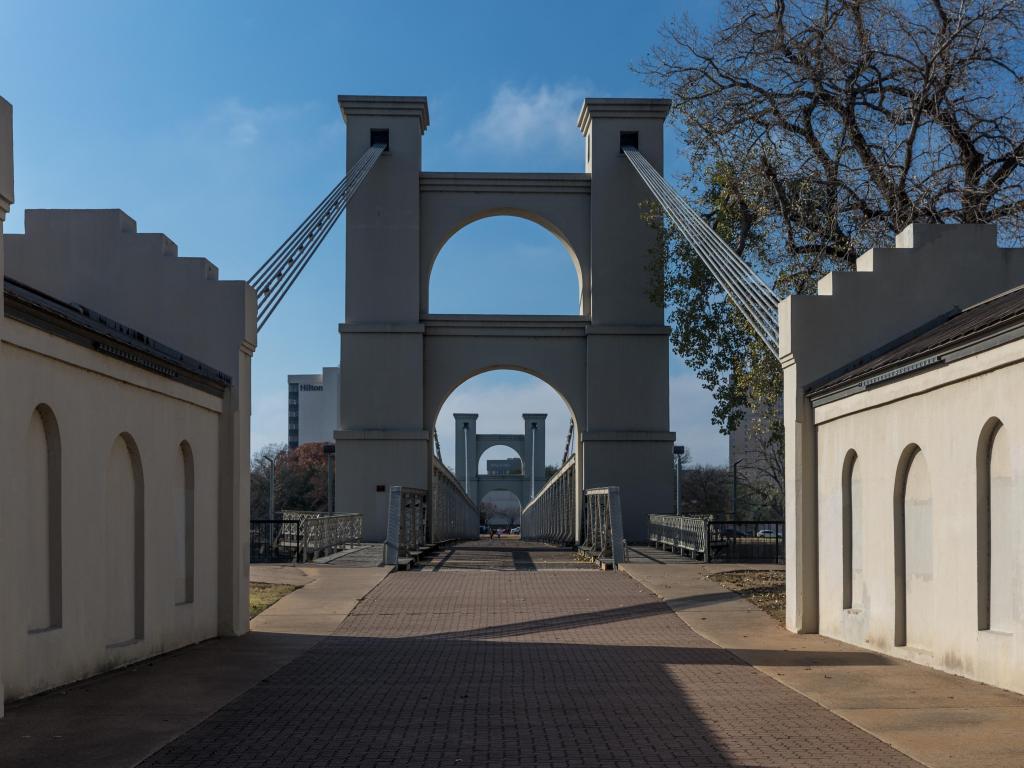 Best time to go on a road trip from Dallas to Waco, TX
With mindful and informed planning, Waco can definitely be enjoyed year-round with lots of outdoor and indoor activities. Keep in mind that you will need to prepare for the cold breezes or hot summers in advance, depending on when you choose to travel.
The hot season has an average temperature of 89 degrees Fahrenheit and is often muggy. You will spot a few tourists here and there, but it won't be overcrowded because of the heat. Even if you are not much of a summer person, there are lots of lakes and water parks nearby to cool off.
Waco is the least crowded in winter with temperatures around 50 degrees Fahrenheit. Although there are many indoor spaces to enjoy in Waco during the winter, it may not be the best time to go on this trip if you want to explore outdoor recreation opportunities.
Spring and fall are ideal times to visit Waco as there will be many clear blue days with pleasant temperatures ranging from 50 degrees Fahrenheit to 70 degrees Fahrenheit. People who love refreshing water activities, and long relaxing walks wouldn't want to miss Waco during this time.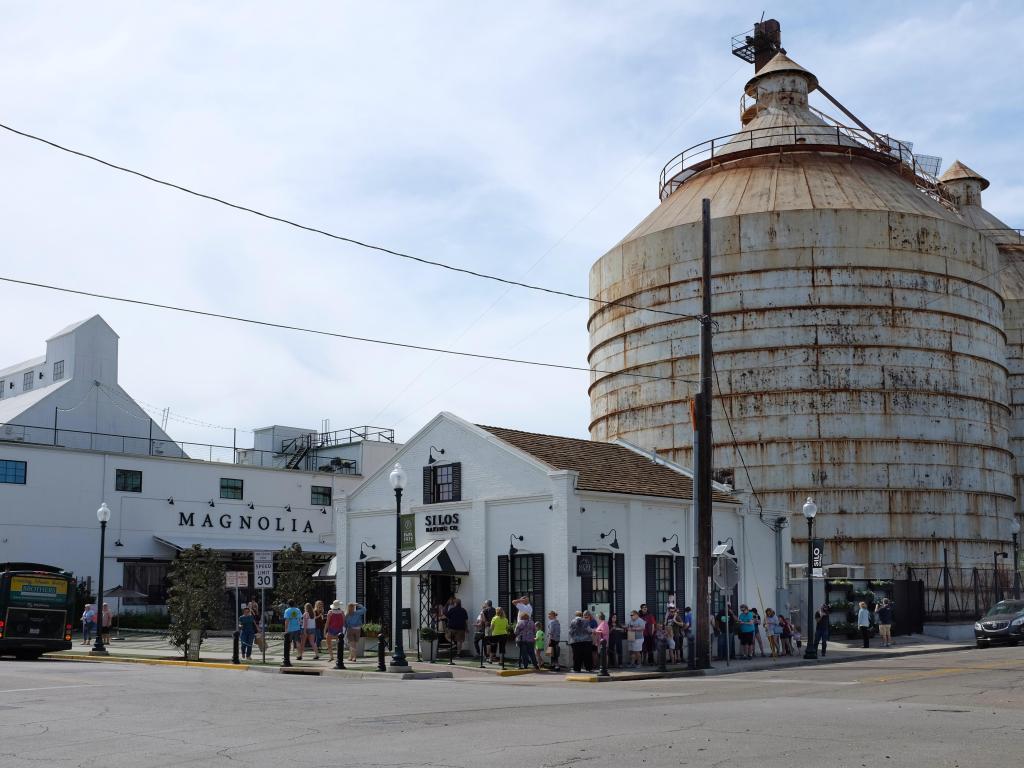 If you are someone who loves festivals and events, national holidays would be a great time for you to visit Waco as a major event is held on each of these. During May, Waco treats art lovers with "Art on Elm" which is a free pop-up art exhibition with live music, guest speakers and delicious food stalls.
And for fans of Chip and Joanna Gaines (stars of the hit TV show, "Fixer Upper"), be sure to check out "Spring at the Silos" in March at the famous Magnolia Market.