Road Trip from Dallas to Yellowstone National Park
Taking a road trip from Dallas to Yellowstone National Park may seem like a challenging, yet adventurous idea. On this epic journey, you will be driving through amazing landmarks, country roads lined with stunning landscapes and windy mountain roads surrounded by massive peaks.
The 1,385-mile road trip from Dallas to Yellowstone National Park takes about 22 hours to drive. Notable stops are Amarillo, Colorado Springs, Denver, Idaho Springs, Carson National Forest, Rocky Mountain National Park and Grand Teton National Park.
Don't know where to start with your planning? Don't worry, we've got you covered. Keep reading to learn about where to stop, what to do and most importantly, where this amazing adventure will take you.
How far is Yellowstone National Park from Dallas and how long will the road trip take?
The road trip from Dallas to Yellowstone National Park is 1,385 miles long and will take about 22 hours of nonstop driving without accommodating any detours or snack pit stops.
You will be covering a massive distance and as you can expect, there are plenty of amazing stop-off locations along this route. You will have plenty of opportunities to visit stunning national parks and forests as well as bustling cities to enjoy the colorful urban lifestyle.
We recommend taking at least 5 days to fully enjoy the whole route. If you are short on time, you can cut a few of our recommended scenic detours to shorten your trip.
This road trip will allow you to stop and see some of the most unique monuments and mountain towns along the way. The trip itself will take you through three states and provide an adventure of its own.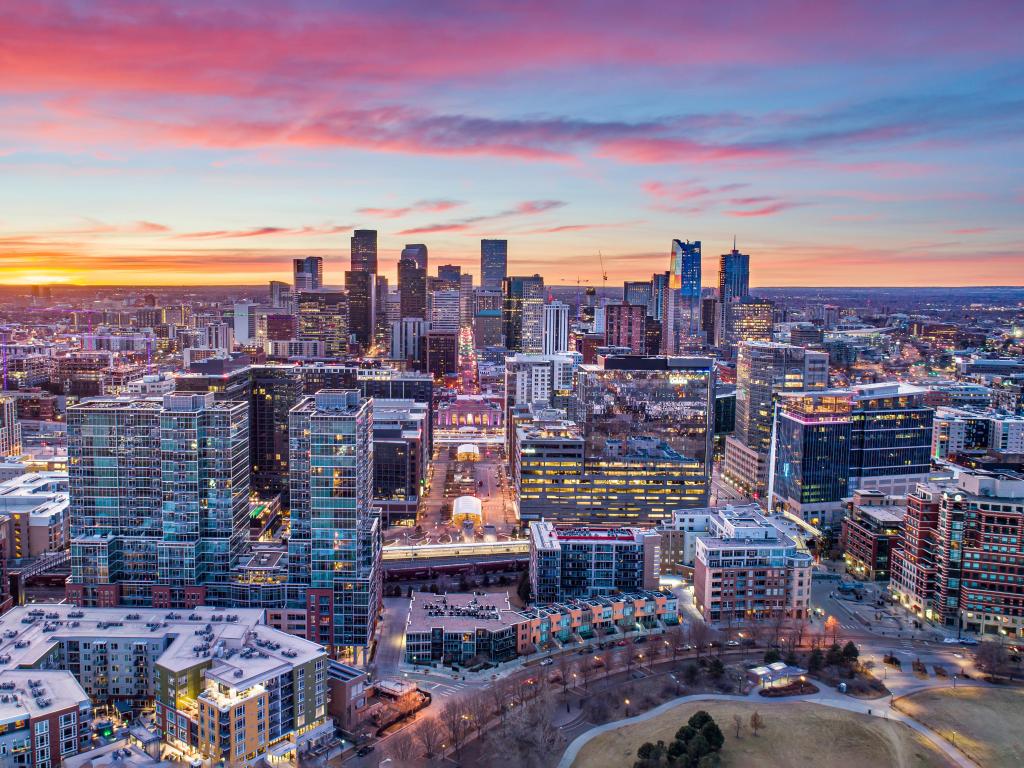 Best road trip route from Dallas to Yellowstone National Park
The most enjoyable route between Dallas and Yellowstone National Park is only twenty minutes longer than the fastest way to get there and will take you through beautiful landscapes and amazing attractions.
The road will take you along the Rocky Mountains which includes breathtaking views and quick stop-offs. There will be many options to take detours into some of the nation's most fantastic parks and forests on the way.
You will be mostly driving on the highways, which means it will be more scenic than following the interstates. You might encounter some traffic as you approach Denver, so it is best to avoid rush hour during this part of your trip.
Road trip route from Dallas to Yellowstone National Park
Your road trip route will start on US-287 in Dallas, Texas. Drive through Wichita Falls and take Exit 3A to stay on US-287. Following this highway, you will pass through Amarillo, a charming country town.
Take Exit 64 for US-87 out of Amarillo and cross from Texas to New Mexico for a brief drive in the latter state. Enjoy the views of Santa Fe and Carson National Forests once you approach the town of Raton.
Once you hit Raton, you will begin your journey on Interstate 25 North (I-25 N) into colorful Colorado. Start in Trinidad and make your way up to Colorado Springs, driving past Pike and San Isabel National Forest. From there, keep heading north to Denver.
Here, you can follow US-287 if you have time constraints, which will merge onto US-26 and take you directly to your destination through a less scenic route.
For only twenty minutes more of a drive, keep left on to US-6, a famous Colorado mountain road. This route will take you through charming mountain towns, such as Idaho Springs and windy mountain roads.
Drive past Arapaho and Roosevelt National Forests and Medicine Bow-Routt National Forests before crossing from Colorado into Wyoming, where the road will turn into US-230 near the town of Encampment.
Take Interstate 80 (I-80) briefly and take Exit 104 for US-191 past Rock Springs, which brings you through the Wyoming mountains all the way to Jackson.
From here you take the two-hour trek to Yellowstone National Park on the park road of US-191. First, you will go through Grand Teton National Park and then Bridger-Teton National Park which will lead you to your destination in Yellowstone.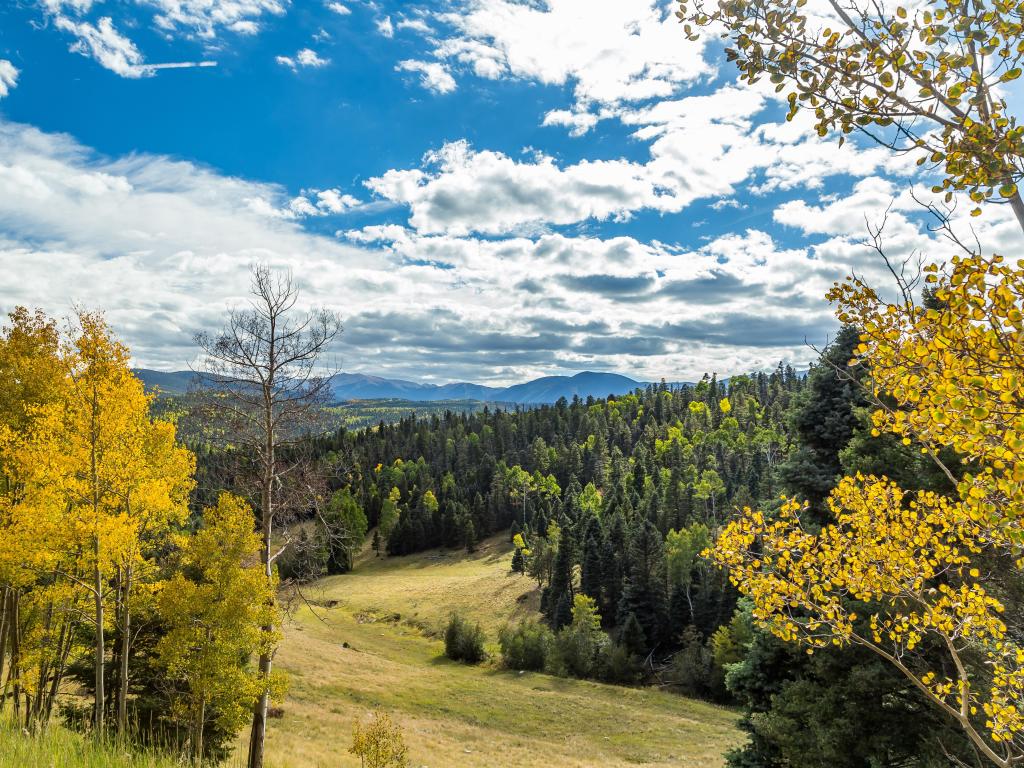 Best places to stop between Dallas and Yellowstone
You will be crossing through 4 states on this road trip of epic proportions, so unsurprisingly there are quite a few options for places to stop as well as many fun activities and unforgettable landmarks to marvel at between Dallas and Yellowstone National Park.
To make it easy for you, we have outlined some of our favorites:
Enjoy a scenic canyon hike in Amarillo
Located about 6 hours from Dallas, Amarillo is a popular stop on the legendary Route 66. The city is also home to many historic and cultural attractions, which makes it a perfect stop on your way from Dallas to Yellowstone National Park.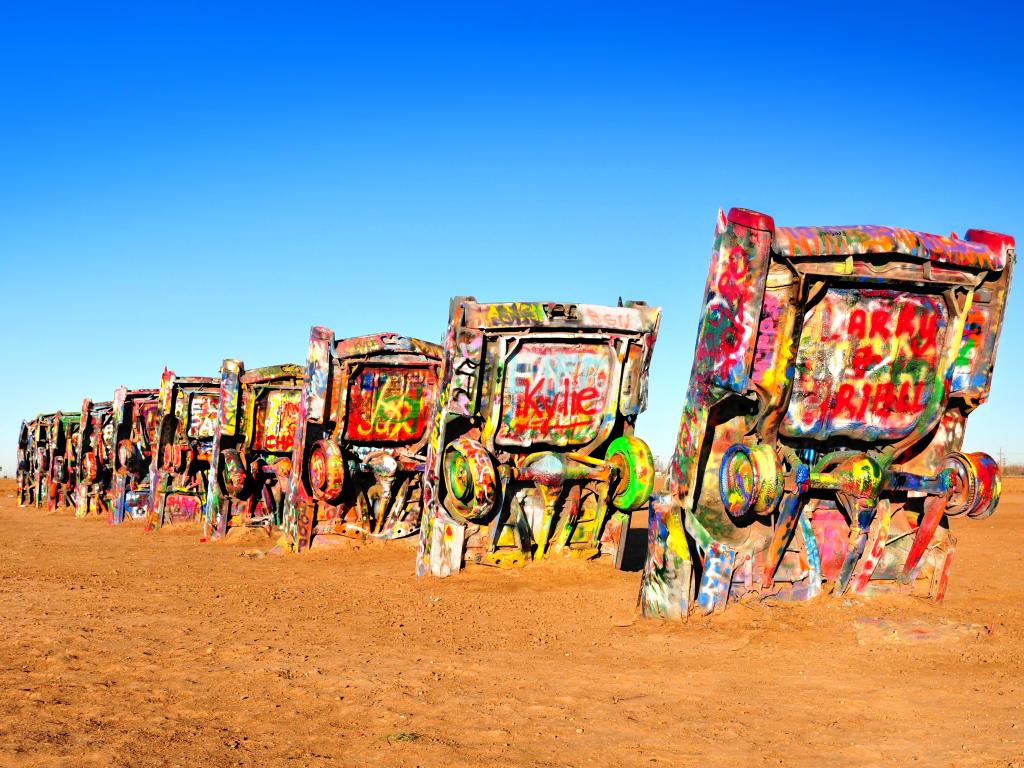 There are many options as to where to stay while visiting this charming city, but Drury Inn & Suites Amarillo provides the best comfort and service in town with its stylish rooms and top-notch amenities.
Cadillac Ranch is a quirky art installation, located a short drive from the hotel where you can view old Cadillac cars stuck nose-first into the ground of a farmer's field. This unique attraction brings in people from all over the country and is a must-visit.
If you are eager to start your adventure outdoors, Palo Duro Canyon State Park is easily accessible by car. This canyon is known as the most spectacular and scenic landscape feature in the Texas Panhandle, where you can enjoy hiking, biking and horseback riding.
If you want to cool off after your adventures in the city or the great outdoors, you can hop in the hotel's indoor swimming pool or hot tub to unwind before heading out to explore the dining options in the city, known for its Texan cuisine.
Fall in love with the landscape in Colorado Springs
About halfway through your road trip, you will come across the town of Colorado Springs, about 9 hours and 30 minutes from Yellowstone National Park, which means that it is a great place to stop for the night during the last leg of your trip.
This place provides majestic views of the iconic Pikes Peak. You can even drive up the mountain yourself in the summer months, a once in a lifetime experience.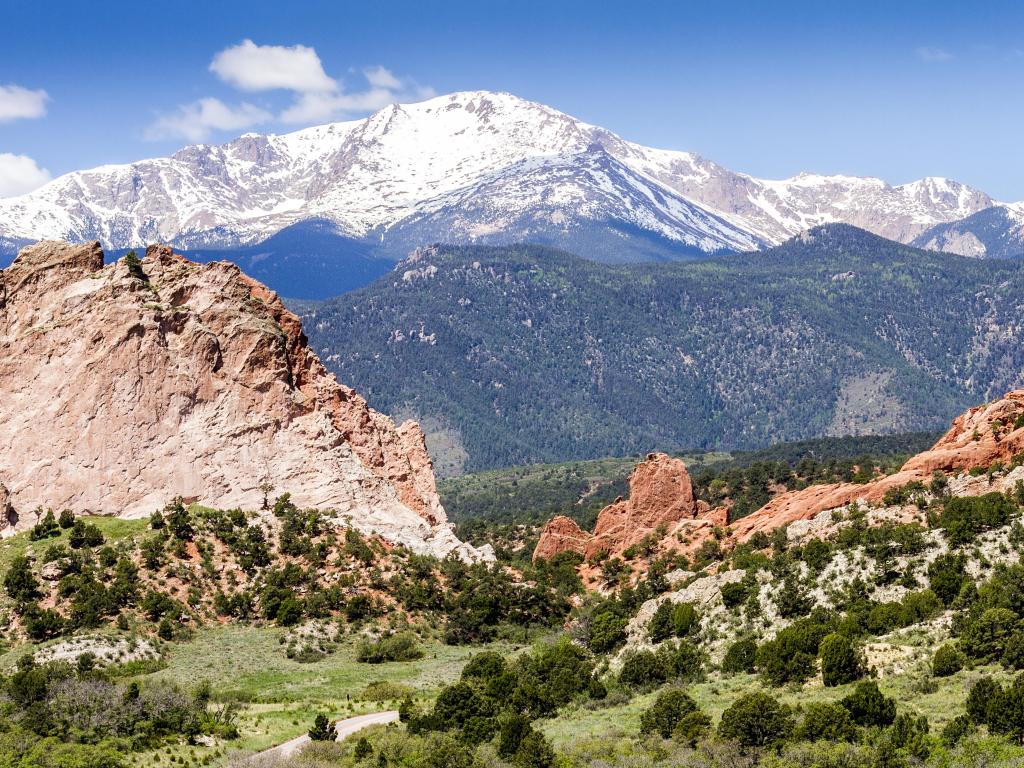 Stop by the Cheyenne Mountain Zoo, which is rated one of the best zoos in the country. The zoo is nestled on the side of a mountain and walking around the zoo is a hike of its own. and you can feed the giraffes or visit the new Penguin Exhibit here.
Afterwards, stay at The Garden of the Gods Club & Resort. This Colorado resort boasts stylish rooms equipped with luxurious amenities and is known as one of the best in the whole state. You can enjoy sunset mountain views while enjoying dinner at their restaurant.
The resort is located only a short drive from downtown, which has plenty to offer. Walk Tejon Street, which is lined with restaurants and bars. Walk around and go shopping afterwards at the local spice and candy shops.
If you feel up for it, you can walk to many of the popular attractions while visiting downtown, such as the US Olympic and Paralympic Museum and Colorado Springs Pioneers Museum before heading to the hotel for a relaxing soak in the pool or a game on the exclusive golf course.
Hit the slopes in Winter Park
Nestled off of US-6, Winter Park is a famous ski town that is located a little over an hour from Denver. Spend the day hitting the slopes or even trying their snow tubing hill! In the summer months, you can take advantage of one of their many hiking options as well.
The downtown village has everything you might need covered, including delicious dining options. Restaurants such as Fontenot's Seafood, Deno's Mountain Bistro and Paellas Restaurant are just a few to name.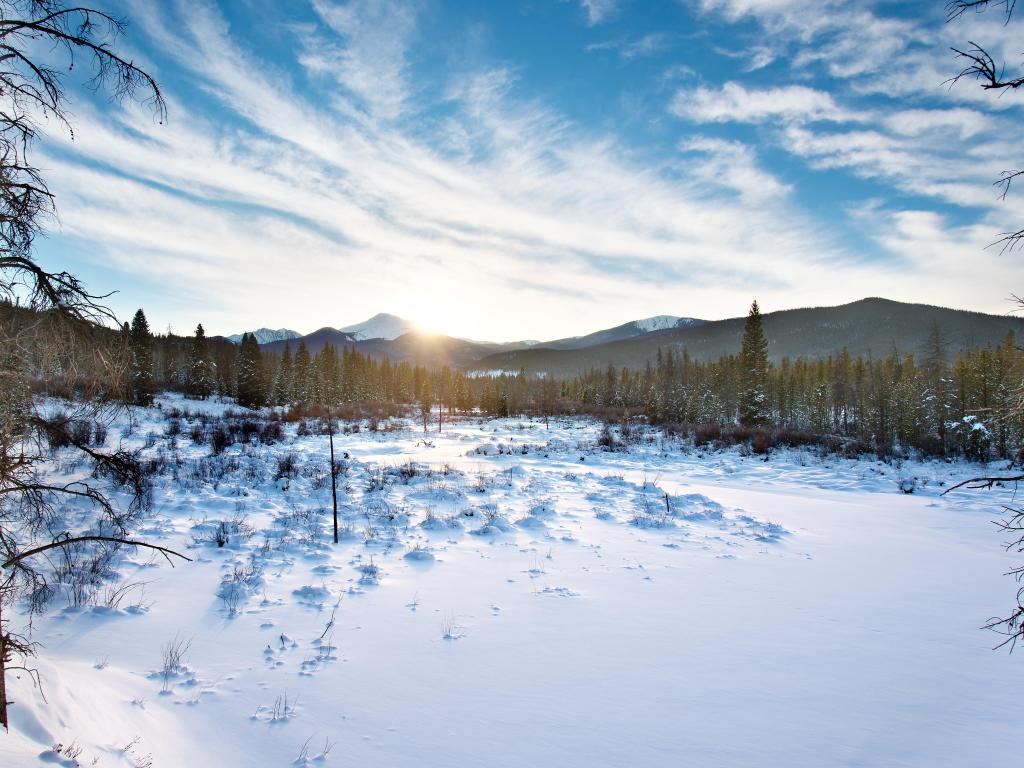 Make sure to stop by the Winter Park Resort which is known for its snowy ski slopes. In the summer months, you can try their alpine slide or putting course. Yoga is offered on the mountain as well if you want to namaste before being in the car all day.
Enjoy a night off at the Winter Park Mountain Lodge, an affordable hotel that still gives you the ski lodge vibes. The mountain views from your hotel room will stun you, and amenities such as an indoor pool and fabulous hot tubs to help you unwind after your day at the slopes.
Stopping by Winter Park is a must on your way from Dallas as it is also a great way to visit the famous Colorado Rocky Mountains before you reach Yellowstone National Park.
Things to see on a road trip from Dallas to Yellowstone
Road tripping through several states and the Rocky Mountains provides many things to see. This makes your itinerary even more interesting with so much to see and do!
Here are the best places to stop off between Dallas and Yellowstone National Park.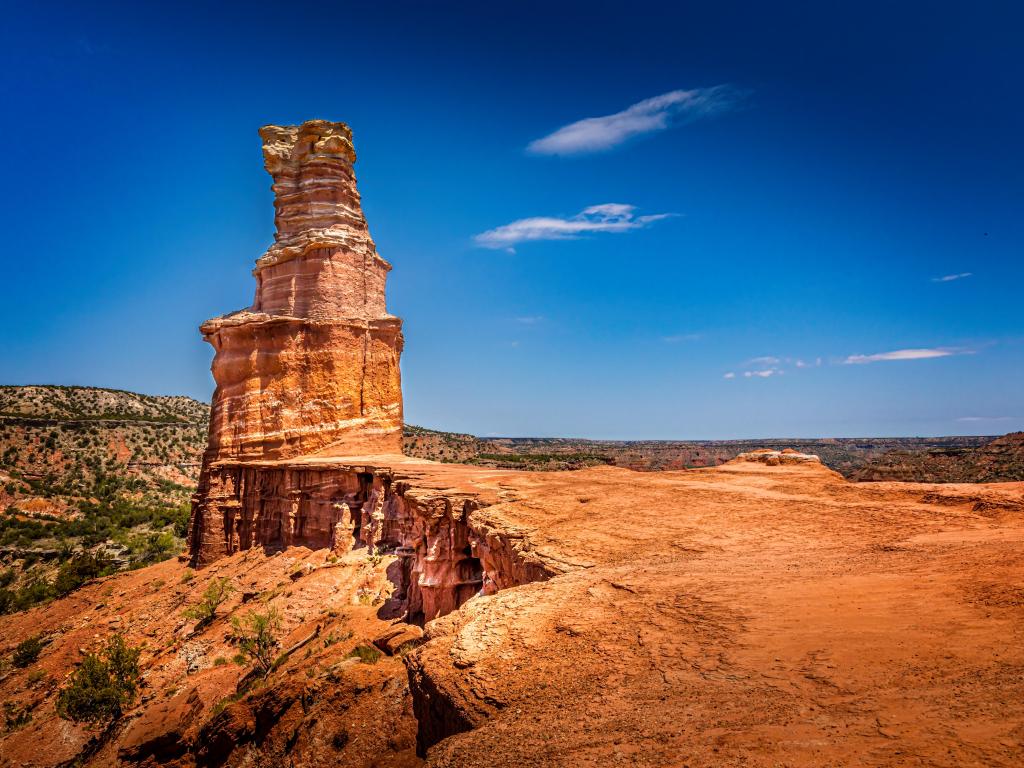 Sugarite Canyon State Park, Raton - This century-old mining camp features opportunities for boating, kayaking, canoeing, fishing, hiking trails, and exceptional bird watching.
Amarillo Botanical Gardens, Amarillo - A beautiful oasis in this charming city, these gardens are split into fragrance, butterfly, Japanese and xeric gardens and provide a perfect urban oasis for the tired traveler.
Palo Duro Canyon State Park, Canyon - Palo Duro Canyon is known as the most spectacular and scenic landscape feature in the Texas Panhandle, where you can hike, bike and horseback ride.
Cadillac Ranch, Amarillo - A quirky installation art features ten upright Cadillacs covered with graffiti and tells the history of the Cadillac brand line.
Santa Fe National Forest, New Mexico - Take a break at this stunning forest and see some amazing wildlife. You can also take advantage of the recreation opportunities on offer, such as hiking, fishing and enjoying a scenic picnic.
Carson National Forest, New Mexico - This forest is home to the Wheeler Peak, which is the highest in New Mexico and features options opportunities for skiing, viewing prehistoric ruins, ice caves, lava flows, and biking.
Cheyenne Mountain Zoo, Colorado Springs - One of the most popular zoos in the country, you can view hippos, penguins, giraffes, otters and elephants here.
Colorado Springs, Colorado - Known as the "Olympic City", Colorado Springs is home to Cheyenne Mountain Zoo, Tejon Street, US Olympic and Paralympic Museum and Colorado Springs Pioneers Museum.
Pikes Peak Highway, Colorado - Drive this scenic windy road to the top of the Colorado mountains which sits over 14,000 feet.
Denver, Colorado - Known for its blue skies and panoramic mountain views, Denver is home to the famous Larimer Square, Red Rocks Park and Amphitheater, Union Station, Denver Botanical Gardens and Denver Art Museum.
Idaho Springs, Colorado - This charming old mining town is known for its local coffee shops and delicious restaurants. You can enjoy its hot springs in winter or rafting in summer.
St. Mary's Glacier, Colorado - This scenic short hike is located a short distance from Idaho Springs, Colorado, and features stunning glacier views.
Royal Gorge Bridge, Canon City - The highest and most famous suspension bridge in America, where you can enjoy scenic views. There is also an adventure park located in the premises where you can enjoy adrenaline-packed rides.
Arapaho National Wildlife Refuge Visitor Center, Walden - This region is known as "the North Park" and supports diverse wildlife habitats, including sagebrush steppe uplands, grassland meadows, and willow riparian areas, as well as wetlands.
Rocky Mountain National Park, Colorado - A spectacular range of mountain environments that range from meadows found in the montane life zone to glistening alpine lakes and up to the towering mountain peaks. A must-visit for every nature lover!
Grand Teton National Park, Wyoming -Only a few miles south of Yellowstone National Park, this area features stunningly scenic hiking trails. You can also enjoy winter sports in the right seasons.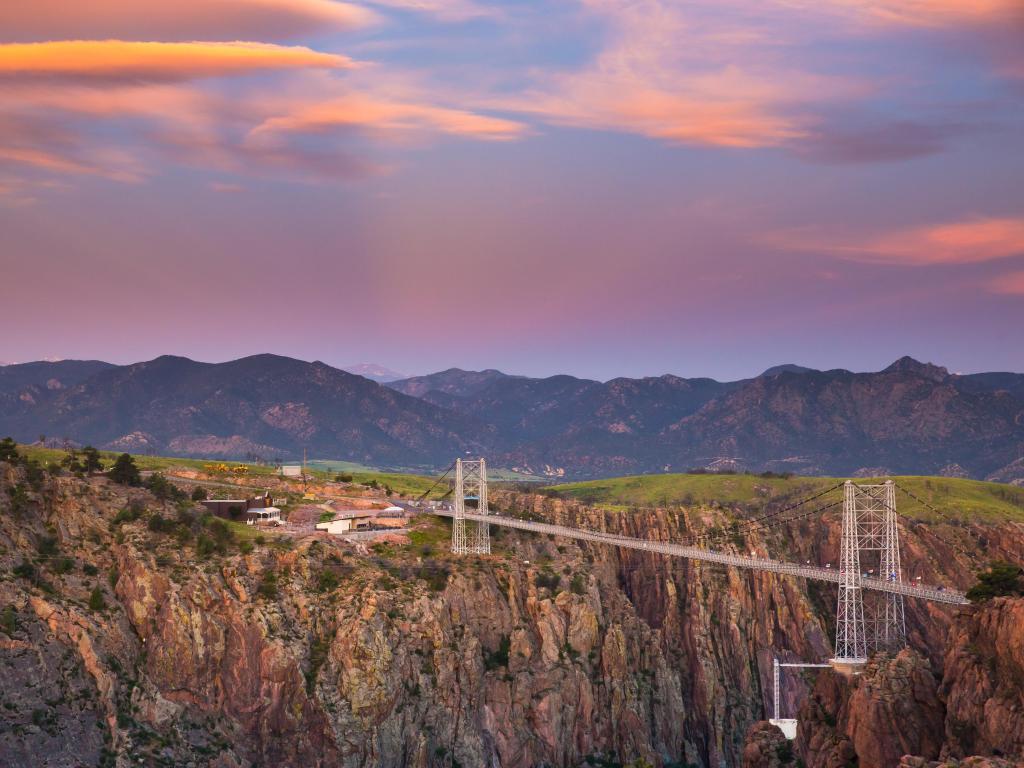 Best time to go on a road trip from Dallas to Yellowstone
The best time to go to Yellowstone National Park is from April to October. It is good to remember you will be traveling through several climate zones and while Dallas may still be in warm temperatures around 65 degrees Fahrenheit, Wyoming could be covered in snow.
Winter temperatures in the Yellowstone area can fall to freezing temperatures around zero degrees Fahrenheit, so make sure to check road warnings and whether the attractions are open before you visit the park.
Yellowstone's south entrance will also close in the winter months, which means adding another four to six hours to your road trip because you would have to use the west entrance in Montana.
Most people visit in the summer and go through the South Entrance to ensure they can see the whole park while the weather is pleasant around 70 degrees Fahrenheit.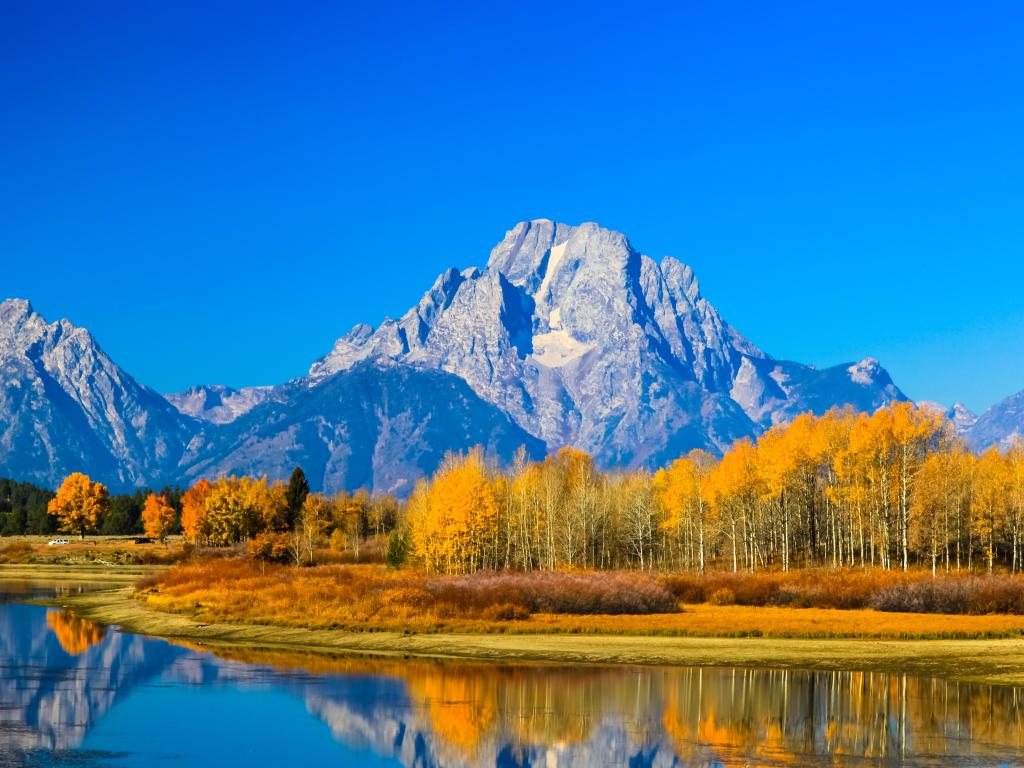 You will also have the opportunity to attend a Powwow Celebration if you are visiting in June or July, which will give you a great opportunity to spend a fun day out in the sun as you learn about the history and traditions of Native American cultures.
If you choose to visit in the winter, be sure to avoid US-6 in Colorado, instead take I-25 North the whole way. The driving time will be the same, but US-6 can become very icy and snowy, combined with mountain passes that could close.
However, visiting in winter has its own perks as you will get to see some unique phenomena in the park, one of which is the Old Faithful geyser that erupts boiling hot water every 74 minutes on average, which then turns into magical clouds of snow.