Road Trip from Detroit to New Orleans
When the destination is the 'Big Easy' New Orleans, any journey to get there is sure to be impressive and exciting, and this is no exception. This amazing road trip from Detroit to New Orleans covers beautiful forests, mountains and national parks, along with the thrills of city sights, funfairs and cultural stop offs.
The 1,070-mile trip from Detroit to New Orleans takes 16 hours directly. Visit Louisville, Nashville, Huntsville, Birmingham and De Soto Forest. Alternatively, Knoxville, Blue Ridge, Chattahoochee-Oconee and Chattanooga Forests, Atlanta and Pensacola.
During this trip you get a mix between a scenic excursion alongside plenty of urban and cultural sights. There really is something for everyone. Read on to see what we recommend getting up to and the best places to visit and stay on this beautiful and exciting journey.
How far is New Orleans from Detroit, and how long will the road trip take?
Comparison of road trip routes between Detroit and New Orleans

| Route | Distance | Driving Time |
| --- | --- | --- |
| The Direct Route | 1,070 miles | 16 hours |
| The Scenic Route | 1,410 miles | 22 hours |
Take the Direct Route to get to New Orleans and you will travel across 1,070 miles which takes around 16 hours to complete.
Taking the longer Scenic Route is around 22 hours and covers 1,410 miles if you head to New Orleans without further detours. This route also provides the opportunity to detour to reach the stunning Great Smoky Mountains or visit Asheville sights.
This diverse road trip can be done over a couple of days, however, there is so much to pack in and scenery to admire, that we suggest taking 3-4 days to really make the most of this incredible trip.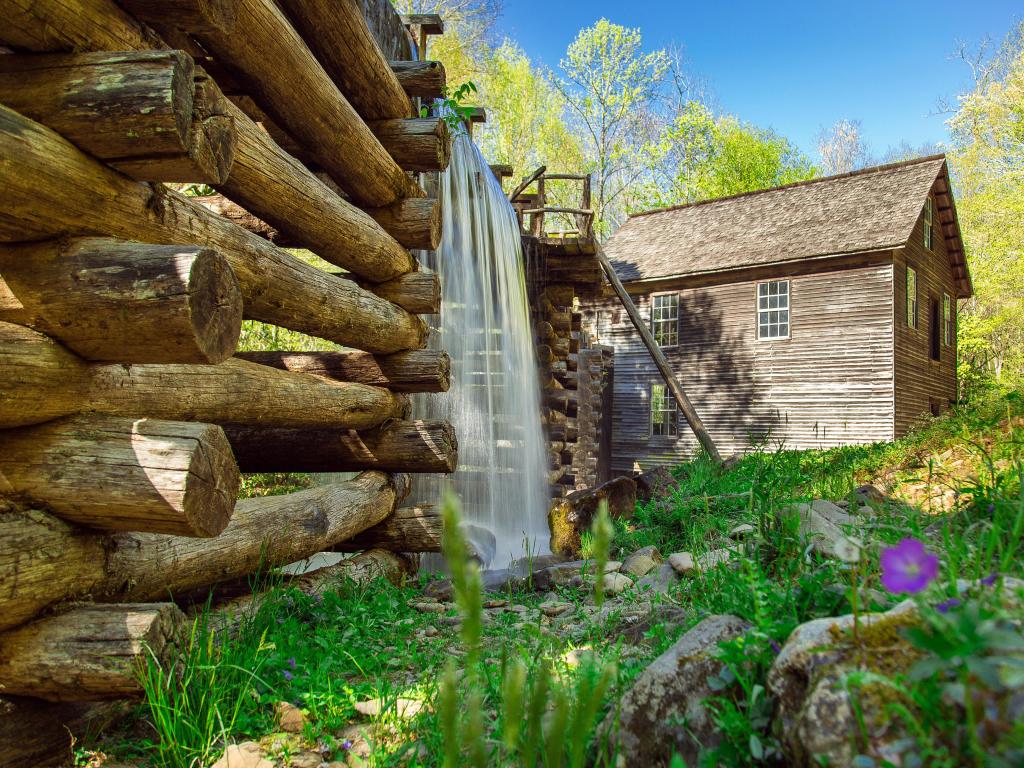 Best road trip route from Detroit to New Orleans
This diverse, scenic and at times energetic road trip really has something for everyone to enjoy on the way to New Orleans, so which of our two suggested routes is the best for you will depend on your preferences.
Both of the routes follow the same route until they diverge in Cincinnati. Our Direct Route will take you through bustling metropolises and vibrant cities such as Louisville and Nashville, where you'll be sure to toe-tap through the city. You will also get to drive through Birmingham.
A scenic stop off cycling the Bethel bicycle trail at De Soto National Forest is then a great way to admire the scenery before you arrive in New Orleans.
On the Scenic Route, you can marvel at the incredible scenery of Daniel Boone National Forest, before being entertained and dined at the renowned Knoxville Market Square – perfect after a day of exploring.
Stop off in Pigeon Forge to enjoy this eclectic well-known Dollywood theme park for some thrills and spills. And how about a detour afterwards for a visit to the historical and unique sights of Asheville?
Another much-recommended detour on the Scenic Route is the Great Smoky Mountains National Park. After this you'll not want to miss the jaw-dropping sights of Blue Ridge Mountains, Chattahoochee-Oconee National Forests and Lookout Mountain, with some of the best landscapes and views you could imagine.
Direct Route
You'll begin by taking the Interstate 75 (I-75) South from Detroit to Toledo, before passing Dayton and arriving in Cincinnati, where a zoo trip is recommended.
After enjoying animal watching, head along the I-71 to Louisville where you can enjoy walking and ziplining through Louisville Mega Cavern.
Follow the I-65 from Louisville, arriving in Nashville to enjoy a few days in this one-of-a-kind Music City.
After toe-tapping your way through Nashville rejoin I-65 to Huntsville and then onto Birmingham for a ballgame at iconic Rickwood Field.
Afterwards head along I-59 South through beautiful landscape before arriving at De Soto National Forest. Then take the 1-10 past Bayou Sauvage National Wildlife Park before arriving in New Orleans.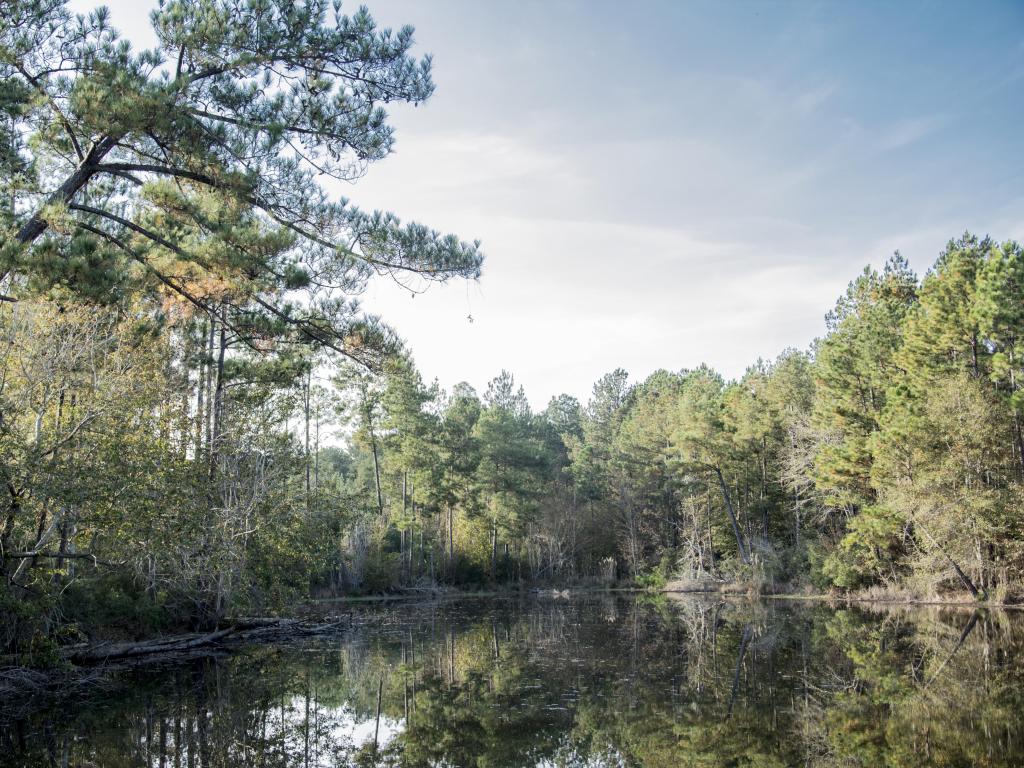 Scenic Route
As with the Direct Route, you start this Scenic journey on I-75 travelling from Detroit to Toledo and then Dayton before arriving in Lexington. Make a visit to renowned Keeneland to catch a horse race before you leave.
Continue on I-75 after Lexington, enjoying the beautiful, expansive landscape of Daniel Boone National Forest, before the sights of Knoxville.
Deviate from I-75 by taking I-40 to Pigeon Forge to enjoy the thrills of Dollywood, before driving along Highway 441, where you can detour to the Great Smoky Mountains.
US-74 takes you from here to Blue Ridge. The landscapes, lakes and views are breath-taking here, and include much of the Chattahoochee-Oconee National Forest. We suggest stopping over to make the most of it.
A short detour to Asheville is also suggested, and then from Blue Ridge, US-76 takes you to Rocky Face where I-75 leads to Chattanooga. At Lookout Mountain, you are sure to get the most amazing views, trails and waterfalls.
South from Rocky Face back on I-75 leads you to Atlanta and Montgomery, before a longer stretch of I-65 arriving at the sandy shores of Pensacola for some much-needed rest.
After Pensacola I-10 travels past Mobile, before arriving at your destination in New Orleans.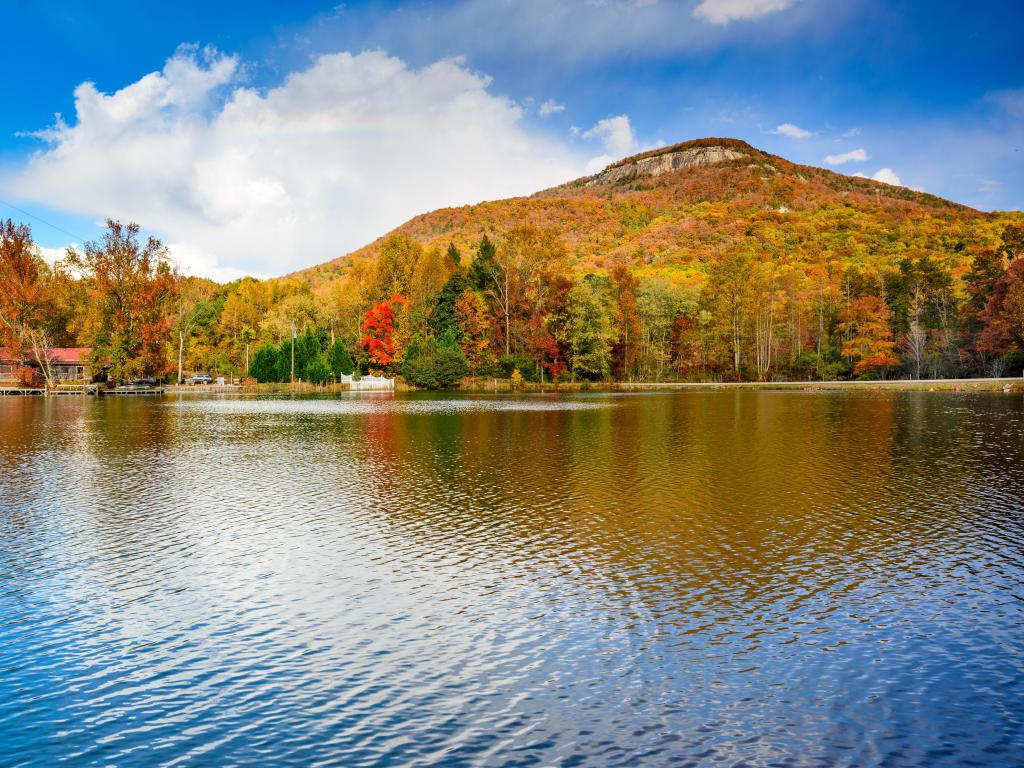 Best places to stop between Detroit and New Orleans
There are so many beautiful sights, cultural and historical stop-offs, and cities to visit on this journey from Detroit to New Orleans.
With so much to see and do you'll be wanting to spend time in new, exciting places and take it all in.
Dance the night away in Nashville
You will arrive in Nashville around halfway through the Direct Route, where you can be sure of a warm welcome at this city teeming with entertainment, culture, and delicious food.
Make sure to stop off first at the Country Music Hall of Fame and Museum, housing over 2.5 million music pieces to admire. Stop for lunch here too while you are reminiscing.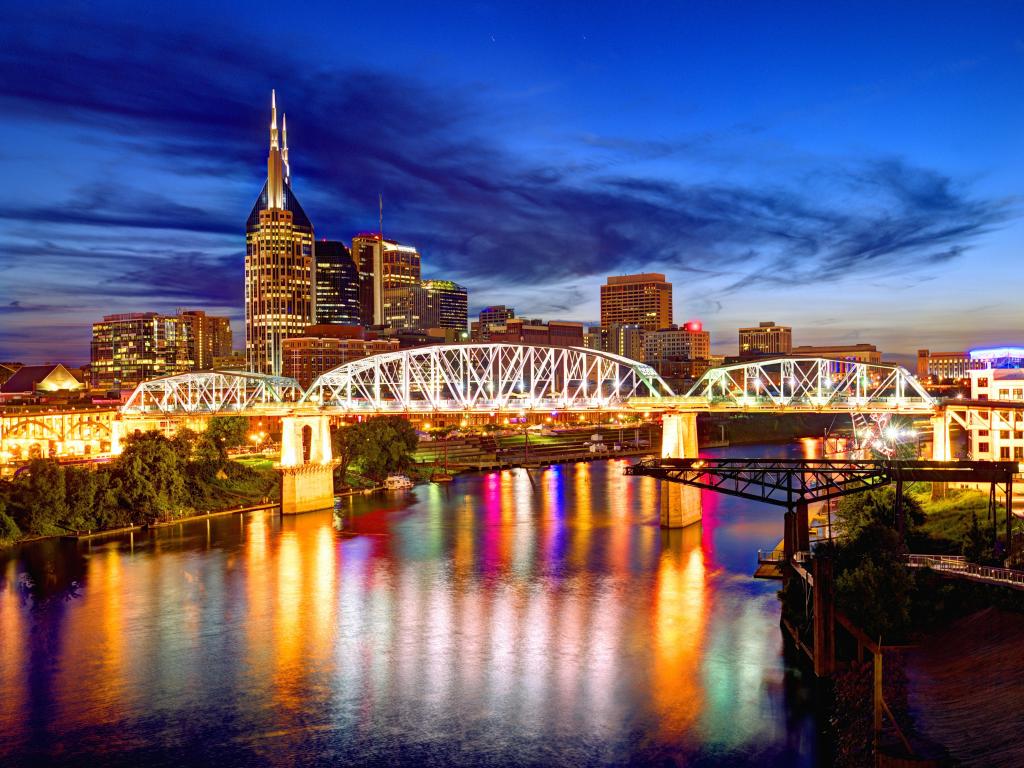 The iconic Ryman Auditorium venue should be on the top of the itinerary for any music fan. Head here for a daytime tour or evening entertainment and you won't be disappointed.
You can also find delights away from the music scene such as Nashville Parthenon. Found in Nashville's Centennial Park, this is a copy of the Parthenon in Athens, and the impressive history and art to enjoy inside is must-see.
With so much to see and do you'll want to stay a while longer and there is no better choice than the modern, stylish and well-located Grand Hyatt Nashville. This beautiful retreat is an oasis away from the bustling streets, with an outdoor terrace to soak in the city sights
Right in the heart of downtown New Orleans, this hotel is super close to many outdoor areas and attractions including Music City Walk of Fame Park, Country Music Hall of Fame and Museum and The Parthenon.
With three delicious restaurants to choose from you won't need to travel far for a great meal. Ranging from The Nashville Grange serving American cuisine, and Solstice and Lou | Na serving À la carte, there is so much choice!
Jaw-dropping scenery at Blue Ridge
Around halfway along the Scenic Route, you'll come across Blue Ridge, well known for its views, culture, art, music and entertainment to keep you busy. With so much to see here a stop-off is definitely needed.
Head to the beautiful Blue Ridge Mountains on arrival. Part of the Appalachian Mountains, this is a beautiful range with an interesting landscape teeming with wildlife. You can take in the views riding the Blue Ridge Scenic Railway.
Mercier Orchards is a beautiful spot to wander the orchards, pick plentiful fruit and enjoy the beautiful views. Make sure to stock up for the rest of your trip.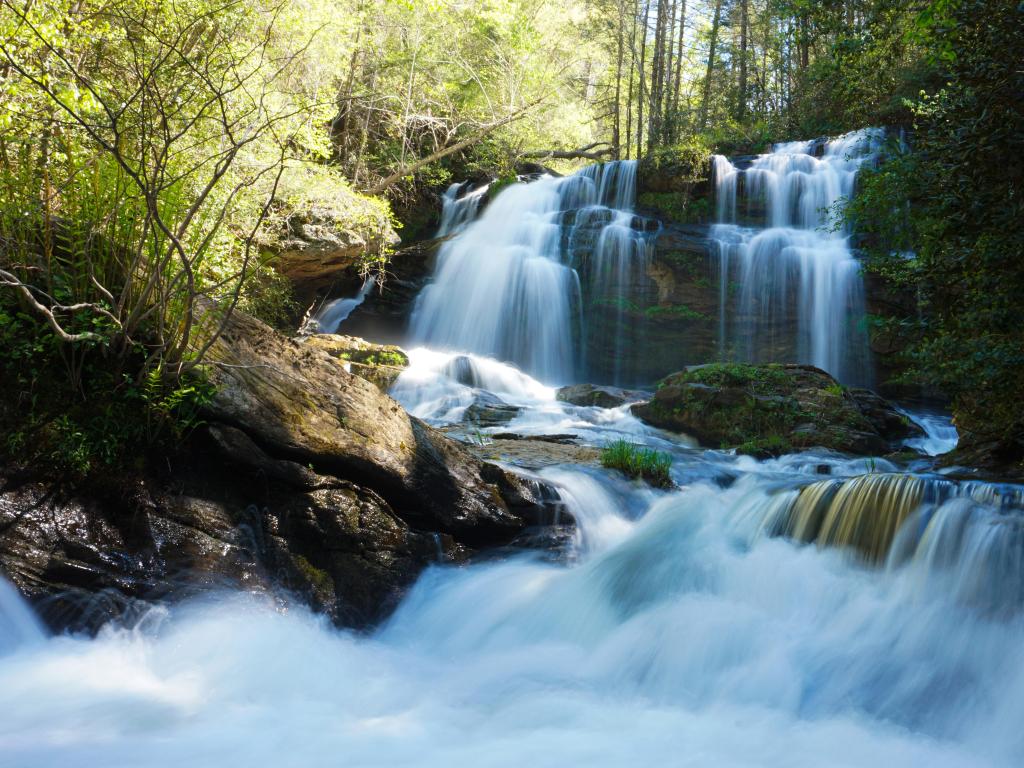 No visit to Blue Ridge is complete without a visit to Long Creek Falls. The perfect spot for a hike alongside the rushing waters, with various scenic trails that can be enjoyed around the woodlands.
After exploring, make your way to Comfort Inn & Suites Blue Ridge. Well located in Fannin County, it is close to many of the top attractions including Lake Blue Ridge, Blue Ridge City Park and Mercier Orchards.
Enjoy reclining in the two lobbies with beautiful open fireplaces to wind down after all that walking and exploring. Want to stay on the move? Take advantage of the on-site fitness center with state-of-the-art equipment.
A delicious buffet breakfast served in the lovely dining lounge – the waffles are a particular favorite. You'll be refueled and ready for the coming day.
Where to stay when you reach New Orleans
After such a diverse road trip, covering scenic and city sights, you won't want to rest your head anywhere better than The Roosevelt, with this Incredible 5-star hotel sitting in the center of the action in New Orleans.
The luxurious and chic rooms are really luxurious, and you won't resist heading to The Rooftop Bar to unwind after a wonderful day exploring, before going to The Blue Room where you can enjoy live jazz music.
Beautiful city views from the sun terrace to sit back and enjoy, plus a year-round outdoor pool and huge gym is sure to keep you entertained.
Feast on Italian cuisine at on-site Domenica restaurant or local delights at the Fountain Lounge.
This hotel is so close to many of the main attractions including Louisiana Maritime Museum, Musical Legends Park and Vieux Carre Historic District.
Things to see on a road trip from Detroit to New Orleans
This journey covers beautiful forests, mountains and national parks, along with a change of pace with city stop-offs and culture along the way.
Take a look below at some of our top recommendations of place to go and things to see to make the most of this amazing journey from Detroit to New Orleans.
Direct Route
Cincinnati Zoo & Botanical Garden - If you head to Cincinnati then make sure to visit one of the oldest zoos in the USA, packed with nearly 2,000 animals.
Louisville Mega Cavern - Not only can you marvel at these beautiful caves but you can zipline through them for extra exhilaration.
Nashville - You can certainly toe tap your way across Nashville. Head to Ryman Auditorium to enjoy an evening of entertainment or take a daytime tour.
Huntsville Museum of Art - Set in downtown Huntsville in Big Spring Park, there is a huge collection of art and artifacts at this interesting exhibition. Afterwards enjoy the surrounding park.
Birmingham Rickwood Field - This site is the oldest professional baseball field in the US, and a visit here ticks all the boxes for any history or baseball fans.
De Soto National Forest - The forests are ideal for bird watching and hiking. If you fancy seeing the site via two wheels then head along the Bethel bicycle trail.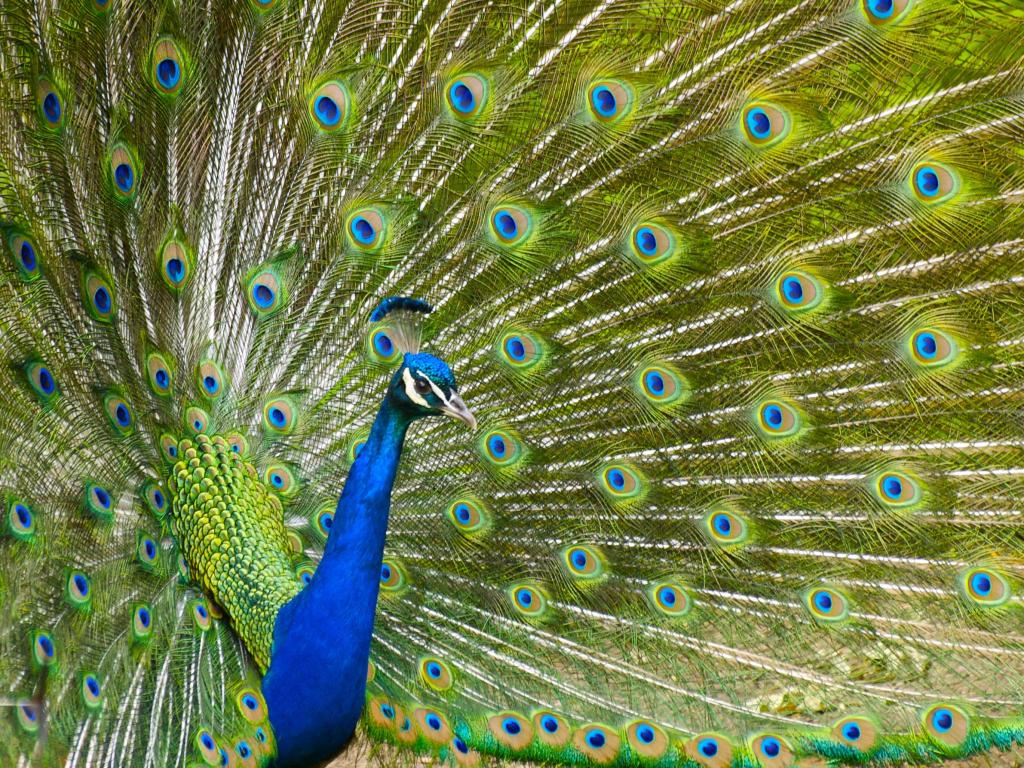 Scenic Route
Lexington - Known as the horse capital of the world, visit Keeneland, either for a tour of this famous race course or to catch one in action.
Daniel Boone National Forest - Over 700,000 acres of land to ramble across, this is a great stop off for hiking. Admire the sandstone cliffs dotted throughout.
Knoxville - In the day head to the Ijams Nature Center, with beautiful views and enjoy nature. In the evening take a wander round Market Square for great entertainment and food.
Great Smoky Mountains - If you have the time then make sure to detour to one of Americas most enjoyed national parks. 'The Smokies' are packed with an abundance of wildlife and hikes galore.
Dollywood - Stop off in Pigeon Forge to enjoy this eclectic well known theme park with impressive rides and shows to enjoy!
Asheville - If you have the time then a detour to Asheville is recommended. Stop off at Biltmore to marvel at America's largest home, before whiling away the afternoon in the winery.
Blue Ridge Mountains - Part of the Appalachian Mountains, this is a beautiful range to explore with interesting landscapes and plenty of wildlife to admire.
Chattahoochee-Oconee National Forests - Ideal for outdoor adventurers. If you have a whole day set aside then make sure to complete the Springer Mountain Loop trail.
Lookout Mountain - Arriving in Chattanooga, if you head to Lookout Mountain you are sure to get the most amazing views. The whole route is peppered with interesting trails, waterfalls and scenery.
Atlanta Botanical Garden - This beautiful collection of flowers, including rare Orchids, are definitely worth a visit to. Head there around December and the gardens are illuminated too.
Pensacola - Packed with amusement parks and beautiful sandy beaches to enjoy. Sit back and relax when you reach the seashore.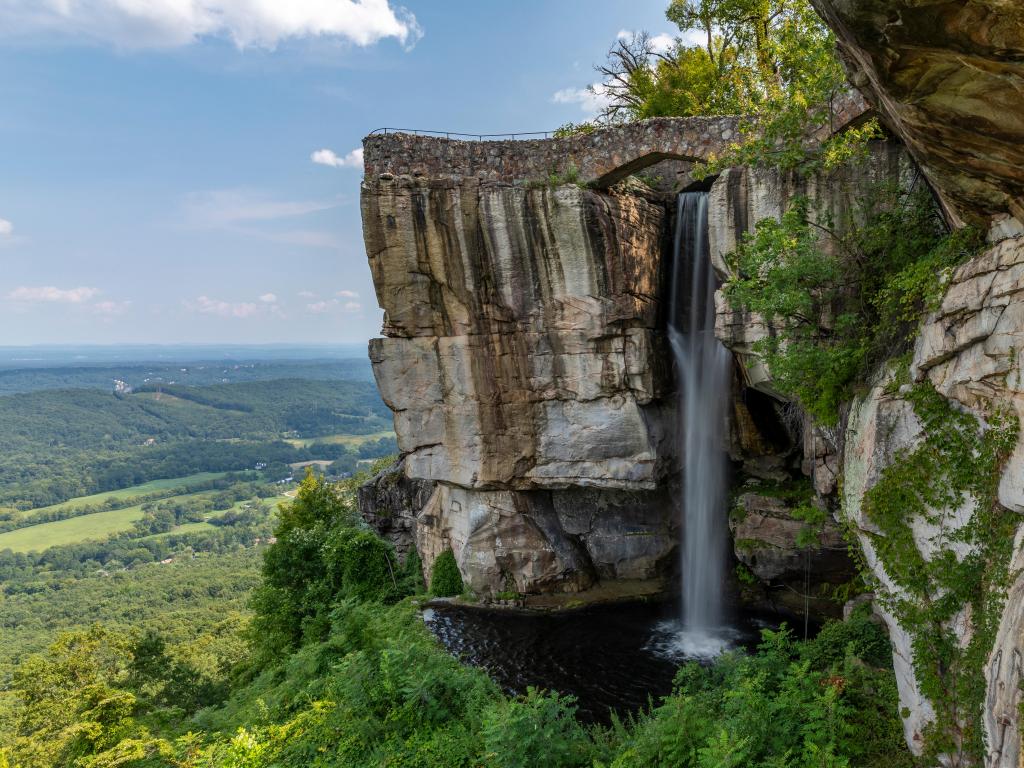 Both Routes
Toledo Museum of Art - Spread over six buildings, this renowned museum is going to keep you busy with paintings and sculptures from all over the world.
Carillon Historical Park - When passing through Dayton stop off here to understand everything about the area's heritage. Impressive exhibits include the original 1905 Wright Flyer III.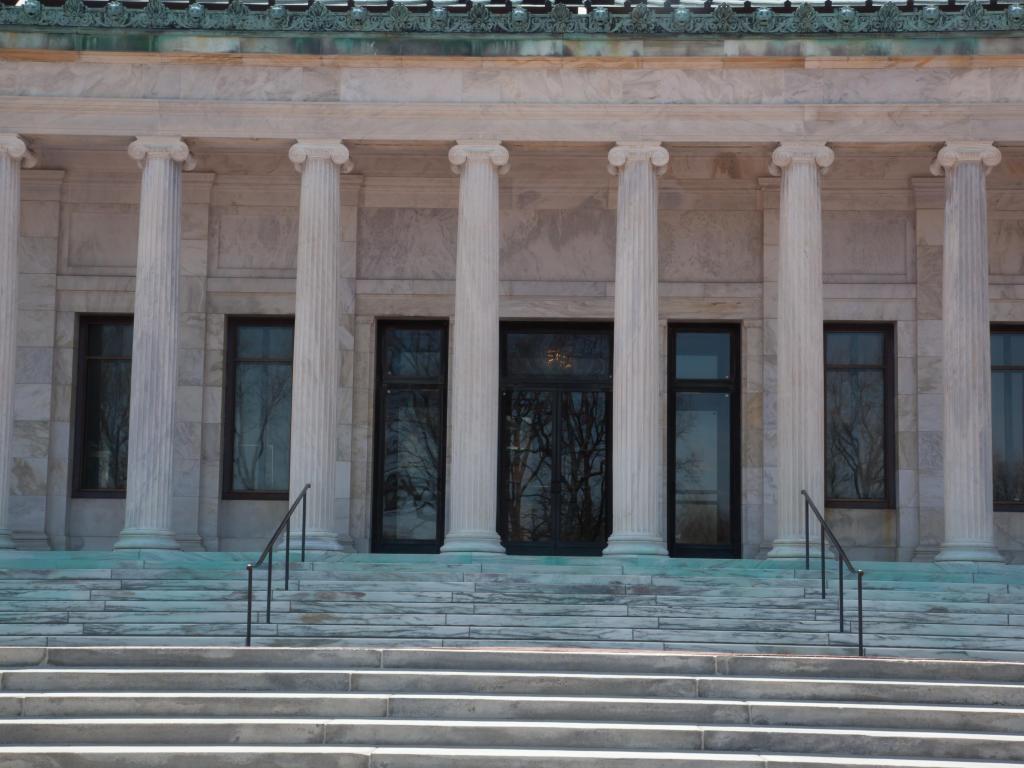 Best time to go on a road trip from Detroit to New Orleans
There is lots happening in New Orleans throughout the year, with all the main attractions open and buzzing.
In the summer the weather can make it less pleasant for exploring, with the humidity in the city at its peak. Temperatures range between 70- and 90 degrees Fahrenheit, so worth considering a visit outside this time.
In the winter, the weather remains fairly mild, with temperatures ranging between 46 and 70 degrees Fahrenheit, but as there can be a chill in the air it is worth packing clothing layers if travelling there during this time.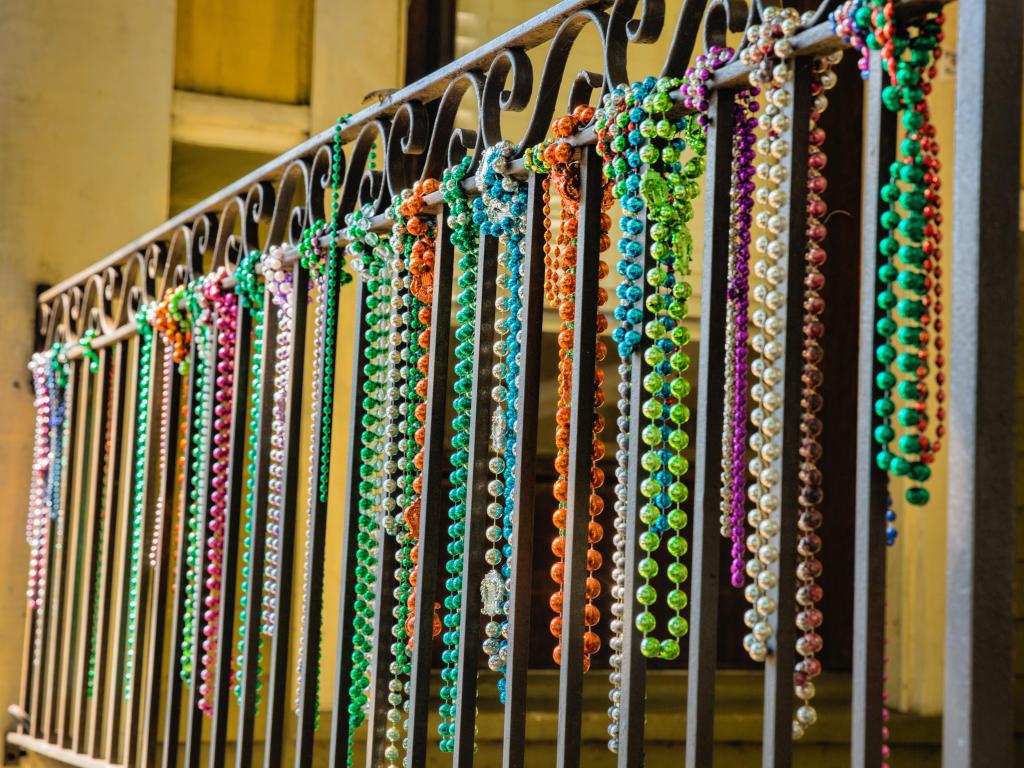 For most cities winter is a chance for downtime, but in New Orleans, the fun never stops. It turns into a real Winter Wonderland, with plenty of celebration around this time – as there is throughout the year too.
Spring is New Orleans' busiest tourist season as Mardi Gras is happening. It's great to be a part of, however with the crowds also comes a peak in accommodation demands and prices, so plan ahead to get the best deals.
Fall is relatively mild, with temperatures ranging between 55 and 85 degrees Fahrenheit. With more affordable accommodation options, fall is a great time to visit, plus it is also less busy and enjoyable for exploring.
There is so much going on in lively, buzzing New Orleans throughout the year, but at many points, there is even more on the agenda!
In late Feb to early March, Mardi Gras transforms New Orleans, the streets come alive, and tourist numbers rocket. Spring is a great time to visit to enjoy this, however, if you don't like crowds, it is better to avoid them as the city is packed.
In addition to Mardi Gras, the New Orleans Wine and Food Experience in early summer is a tasty event to attend. Plus, the New Orleans Film Festival and Voodoo Music and Arts Experience happen around fall drawing lots of interest.