Road Trip from Toronto to Vancouver
A road trip from Toronto to Vancouver is an epic journey taking you almost the entire width of North America, from the shores of Lake Ontario to the coast by the Strait Of Georgia and passing incredible forests, mountain ranges and national parks on the way.
The 4,300-kilometre road trip from Toronto to Vancouver takes at least 40 hours. Key stops include Gary, Seattle, Montana, Rapid City and Banff, as well as Lake Michigan, Great Falls, Badlands National Park, Mount Rushmore and Yellowstone National Park.
This is a truly epic drive with a huge number of attractions to see along the way, so be sure to keep reading until the end to find out more about them - as well as where to stay, and the best time to make the trip.
How far is Vancouver From Toronto and how long will the road trip take?
Comparison of road trip routes between Toronto and Vancouver

| Route | Distance | Driving Time |
| --- | --- | --- |
| The Direct Route | 4,550 km (2,826 miles) | 42 hours |
| The Lake Route | 4,465 km (2,787 miles) | 45 hours |
| The Canadian Route | 4,380 km (2,720 miles) | 45 hours |
A road trip from Toronto to Vancouver is an absolutely monumental journey, that covers a minimum of 4,330 km (2,700 miles) and takes at least 40 hours.
To put the distance in perspective, your journey could potentially pass through up to five Canadian provinces and 11 US states along the way.
It goes without saying that this is a trip that has to be broken up across a large number of days to make the very most of the stops. As a bare minimum, we recommend you would need at least a week to complete the journey, giving you a little under 6-hours driving per day.
That said, depending on which route you select and how many attractions you plan to make longer stops at along the way, this journey could comfortably be stretched out over two full weeks.
As all of our recommended routes (except for our Canadian only trip) include crossing the border from Canada to the US, you will need to ensure you have the correct documentation and proof of identification. Always check nearer the time for up to date requirements.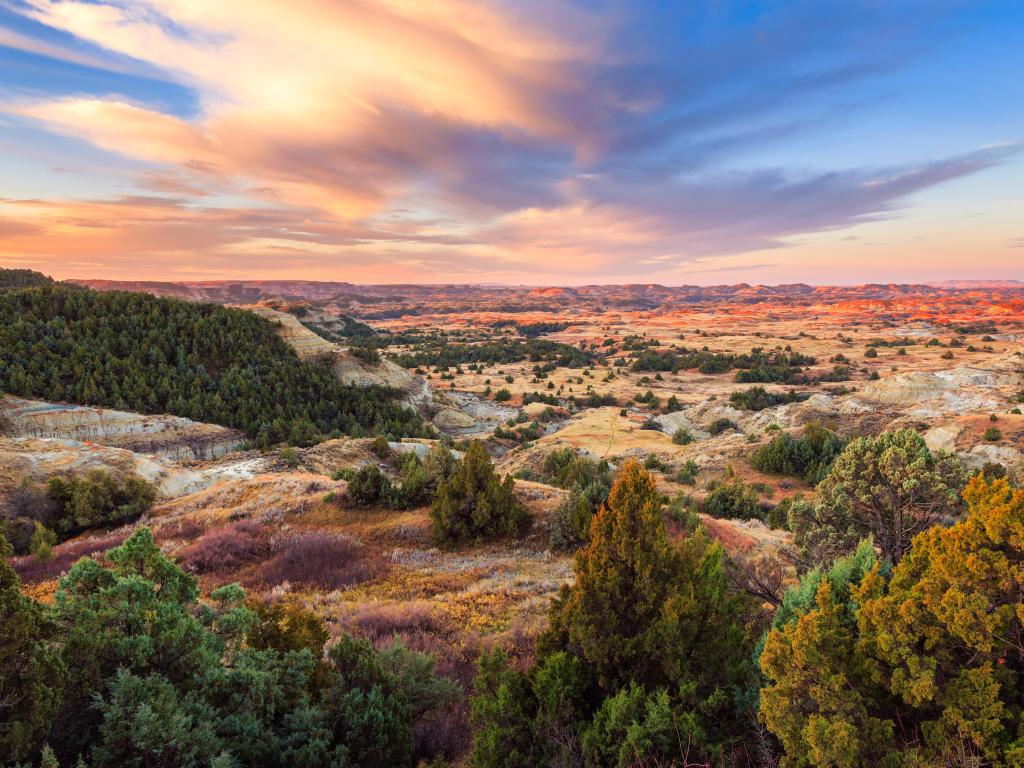 Best Road Trip Route From Toronto To Vancouver
A road trip from Toronto to Vancouver is such an incredible journey that there are multiple ways to tackle it. In fact, there are so many different route options that we have recommenced three trips for you to pick from.
Despite offering very different routes, our three options more or less cover the same amount of miles, with the Direct Route being the quickest and taking just 42 hours of non-stop driving to complete.
That said, the quickest might not be the best. The Lake Route offers a great opportunity to take in the rarely visited upper peninsula and all five of the Great Lakes. Meanwhile if you'd prefer to stay within Canada, our final route options offers fantastic views of Manitoba and Alberta.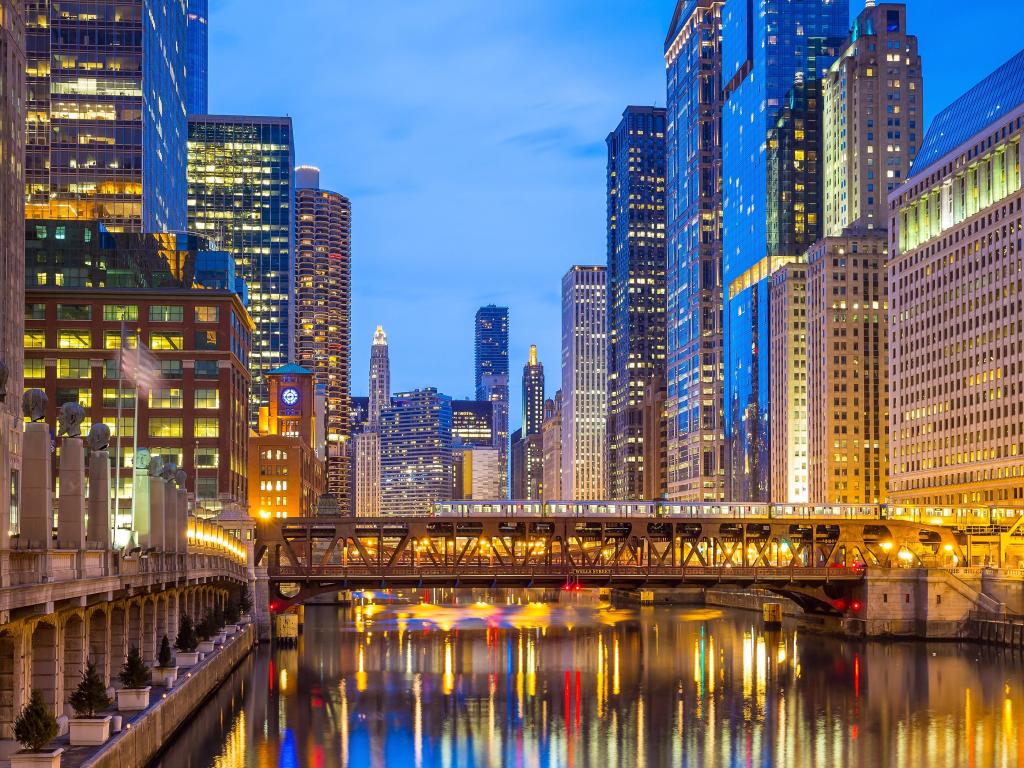 The Direct Route
Set out west on Highway 401 and follow it until it merges with Highway 3 and cross into the US. Once across the border take I-96 through Detroit until you have the option to take I-94 west.
You'll follow this road all the way to Gary, Indiana, on the southern point of Lake Michigan, where you could consider an overnight stop, before switching to the I-90, still heading west.
The next part of your journey will be incredibly straightforward, although equally as long, as you'll spend most of the next 3, 425 km (2,128 miles) on the I-90. Consider spending some time exploring Lake Traverse Reservation or Pine Ridge Reservation and an overnight stop at Rapid City.
Once you reach Ranchester a key detour would be to visit Yellowstone National Park. For this, you'll exit the I-90 onto US-14 at the town, near the Wyoming-Montana border, and follow it west to the park.
After your visit, simply take the US-191 north until you re-join the I-90 and pass alongside Kootenai National Forest, before arriving in Seattle. Take I-5 north to the Canadian border, which becomes Highway 99 once you enter Canada and takes you all the way to Vancouver.
The Lake Route
Our second route is one that takes us past all five of the Great Lakes and through Michigan's beautiful, yet rarely visited, upper peninsula.
Once again set out west on Highway 401, but this time switch to Highway 402 outside London and use to cross the border into America. Next follow I-94 for a short way before switching to I-69 and through Flint Township in Michigan, before joining I-75 going north.
Stay on this all the way until you cross the Mackinac Bridge, the 26,372-foot long bridge that connects to the upper peninsula. There's so much to see in this part of the route so consider a short stop to make the most of the nearby attractions.
From here take US-2 west to Blaney Park, before going north a short distance on M-77 to Seney. You'll then go west of M-28 for quite a distance, until it re-joins US-2 in Wakefield. From this stretch make sure you visit Ottawa National Forest, halfway between Seney and Floodwood.
Continue west until just past the town of Floodwood, where you'll switch to MN-200 through some pretty towns before changing to south on MN-34. You'll follow this for 110 km (68 miles) to Detroit Lakes, a city known for its fishing lakes.
Next switch to US-10 and head west to Fargo, on the state line, where you can detour to Sheyenne National Grassland. Once in North Dakota, you'll re-join I-94 and follow it for 625 km (388 miles), the whole width of North Dakota, to Glendive, Montana.
Take exit 211 to MT-200S and follow it its entire length. Turn left in Circle onto MT-200 and follow it to Grass Range, where it merges with US-87, and continue going west.
The road will merge again with US-89, just south-west of Great Falls and another great overnight stop option. Next follow the road to Browning, just outside Glacier National Park, before you will yet again re-join US-2 and take it west all the way to just north of Seattle.
From here it's the simple matter of heading north on I-5 and continuing to follow it once it becomes Highway 99, once you cross the Canadian border, all the way to Vancouver.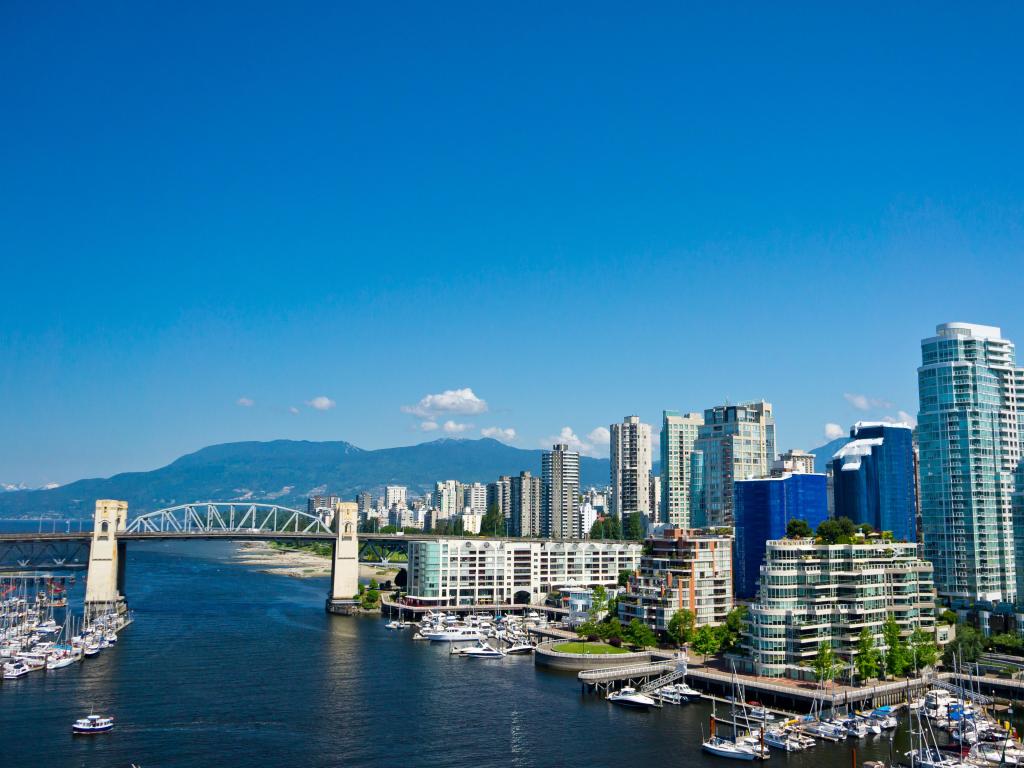 The Canadian Route
If you have less of an interest in visiting the American attractions, then our final route is one that allows you to make the entire journey without leaving Canada at any point.
Set out north on Highway 400 until it merges with the Trans-Canada Highway outside Nobel. From here consider a detour to visit Algonquin Provincial Park and La Verendrye Wildlife Reserve.
Next continue on Highway 17 north for a little over 1,000 km (620 miles), until they separate in Nipigon, and you continue on 17 through Thunder Bay and consider visiting Wabakimi Provincial Park for its stunning lakes and wildlife.
When you reach the provincial border, the road will become Trans-Canada Highway 1 and you'll proceed to follow this the entire width of both Manitoba and Alberta, passing Winnipeg and Riding Mountain National Park, the fascinating city of Calgary and Banff National Park. All worthy of a stop and explore.
Continue on Highway 1 until you reach Kamloops in British Columbia. From here you'll follow Highway 5 south alongside North Cascades National Park, until it re-joins Trans-Canada Highway 1, which will then take you the remainder of the way to Vancouver.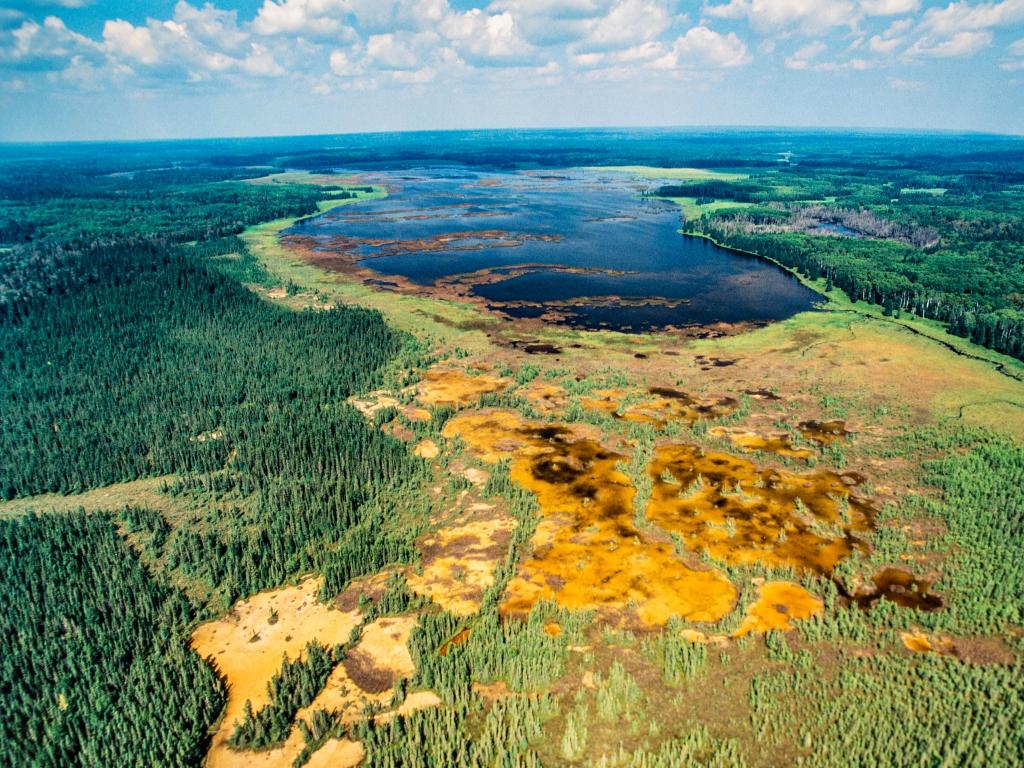 Best Places To Stop Between Toronto And Vancouver
During your epic trip from Toronto to Vancouver there are a huge range of cities, quaint towns and fascinating sites to visit depending on which route you take and how many days you decide to cover it in.
Of all the spectacular places to visit on the way, these are our top choices for each route.
Explore and unwind at Rapid City
If you have chosen the Direct Route, then Rapid City is an absolute must stop. This beautiful city, surrounded by some of the most amazing locations in the country, is about halfway from Vancouver and perfectly positioned to visit some spectacular attractions.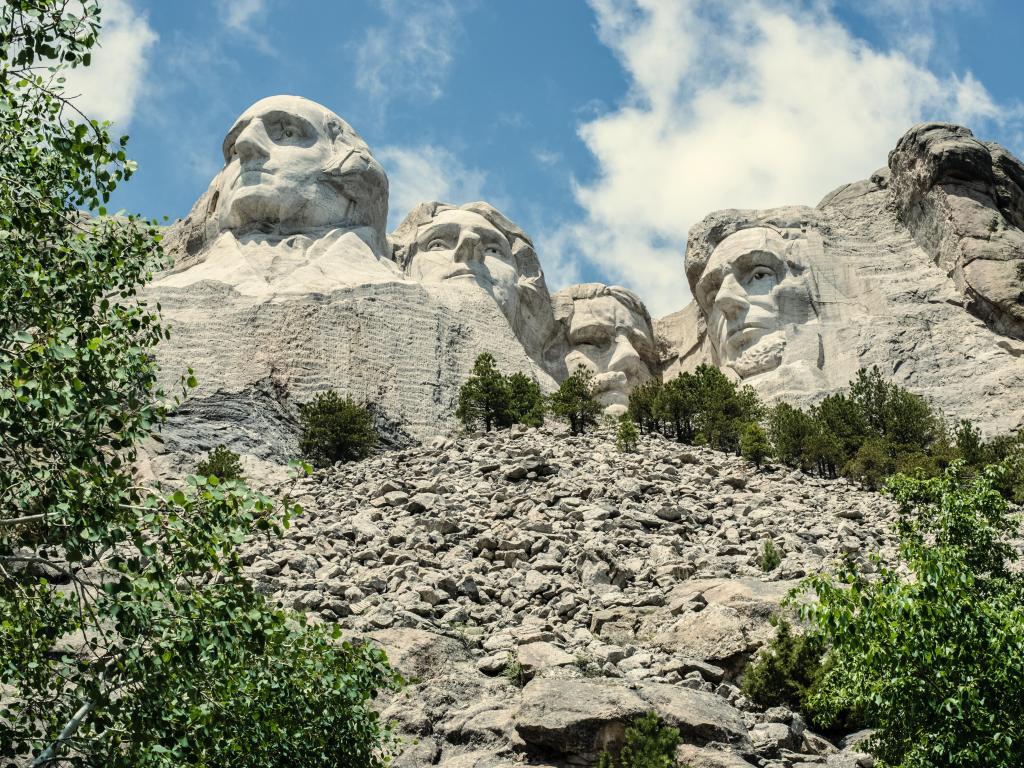 From Mount Rushmore and the Crazy Horse monuments, to national parks and historic towns, Rapid City is a location you could spend weeks at and still not have seen everything this South Dakota city has to offer.
An absolutely idyllic place to stop and explore the landscape surrounding Rapid City is Black Forest Inn Bed & Breakfast
. Just 35 minutes drive from Rapid City and only 10 minutes from Sheridan Lake Marina, this hotel is set within beautiful ground and includes free parking.
With rooms decorated with wooden ceilings giving the impression of a luxurious retreat, balconies and spa baths, you'll find it impossible not to relax and unwind after your long drive. There's even a hot tub, a welcoming lounge and beautiful gardens to explore. This hotel just perfectly combines luxury with fabulous location.
Discover the sites at Great Falls
If instead you have chosen the Lakes Route to Vancouver, Great Falls is another lovely city that benefits from its fantastic surroundings and makes an ideal overnight stop.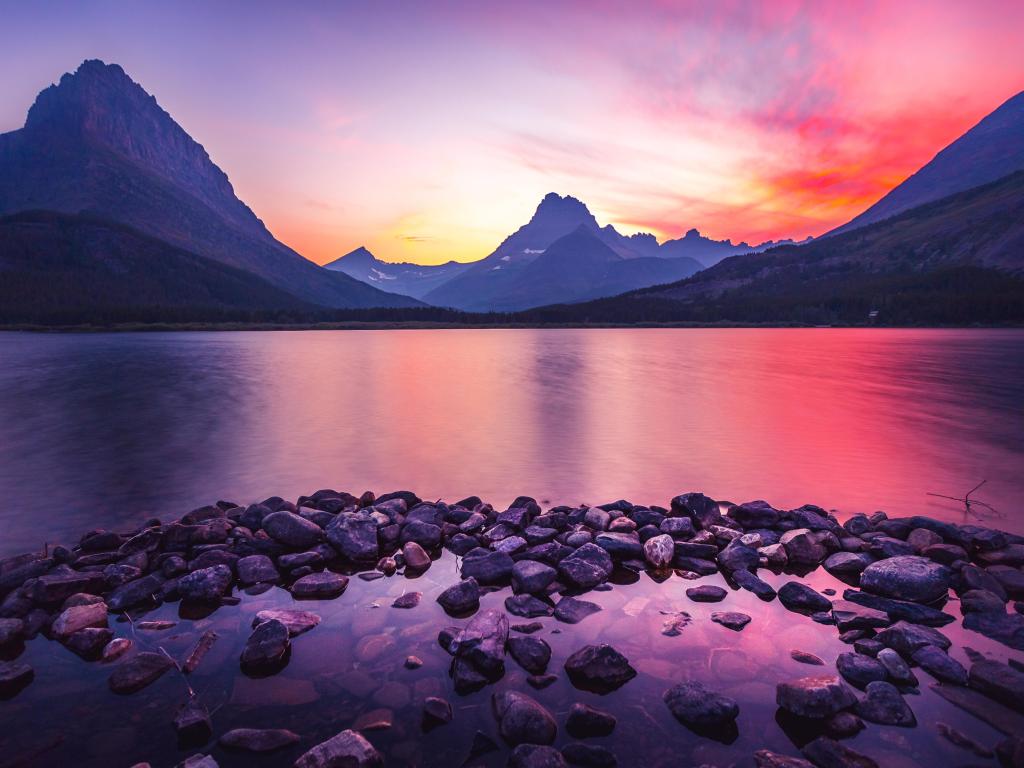 Around 800 miles from the end of the trip, Great Falls is not only ideal for resting after a long drive but it's an ideal location to explore sites such as Lewis And Clark National Forest, Glacier National Park and the Blackfeet Indian Reservation.
With so many beautiful locations nearby, a great choice would be to stay at the Heritage Inn. A hotel with a traditional style, yet modern amenities, the Heritage Inn features an indoor pool, sauna and a hot tub as well as free parking and a restaurant. There's even a casino for those looking for a spot of entertainment.
Set within Great Falls, this is a hotel that allows you to really get into the spirit of your location, without sacrificing the comforts you'll need after a epic road trip.
Be blown away at Banff
There are several fantastic overnight stops on our Canadian Route, including Calgary, but as one of the most stunning locations in the entire world, our top recommendation has to be Banff.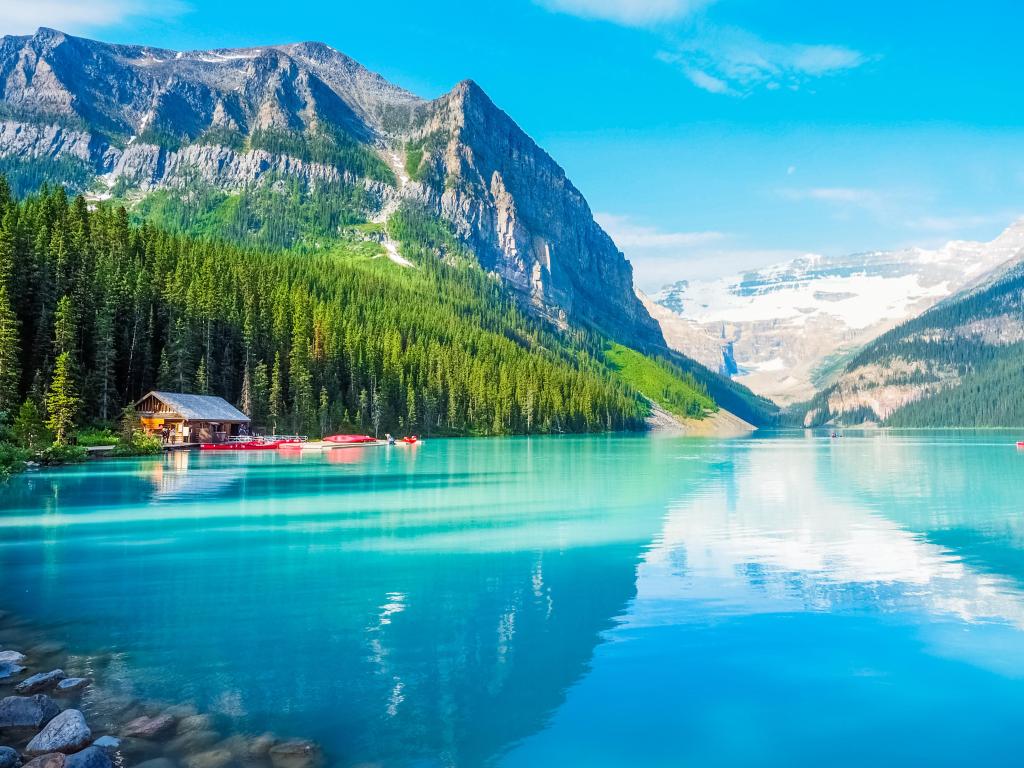 Located in the Rocky Mountains and just over a day's drive from Vancouver, Banff is a location full of picturesque lakes, sprawling forests and snow-covered mountain tops that will make you feel like you're living in a movie.
Surrounded by national and provincial parks, Banff is an absolute must visit location for anyone who loves nature or stunning scenery no matter the time of year.
Considering your surroundings, a stay at the Royal Canadian Lodge is the perfect way to complete your visit. Filled with all the luxury you could possibly desire, including an indoor mineral swimming pool and spa services, there simply isn't a better way to feel like Canadian royalty.
Rooms at the Royal Canadian Lodge are just as striking at the fantastic location, as is the stunning vaulted ceiling of the lounge area, complete with roaring fire and the mountain backdrop. Whilst a pricy option, you can't go better than a stay at this breathtaking hotel.
Things To See On A Road Trip From Toronto To Vancouver
Given the distance and route options between Toronto and Vancouver, there are a huge number of scenic, historical and cultural points of interest to see on the way.
You could easily spend over a month trying to visit them all, but if you are pressed for time, we have come up with a selection of some of the very best:
On two or more routes
The Great Lakes - The largest group of freshwater lakes on the planet by area, made up in descending size order of Superior, Michigan, Huron, Ontario and Erie. All route options pass at least three, while the Lakes Route takes you past all five.
Seattle, Washington - The largest and most populous city in the state of Washington and enjoyed on either American routes this city is known for its world-famous space needle and being the birthplace of grunge music.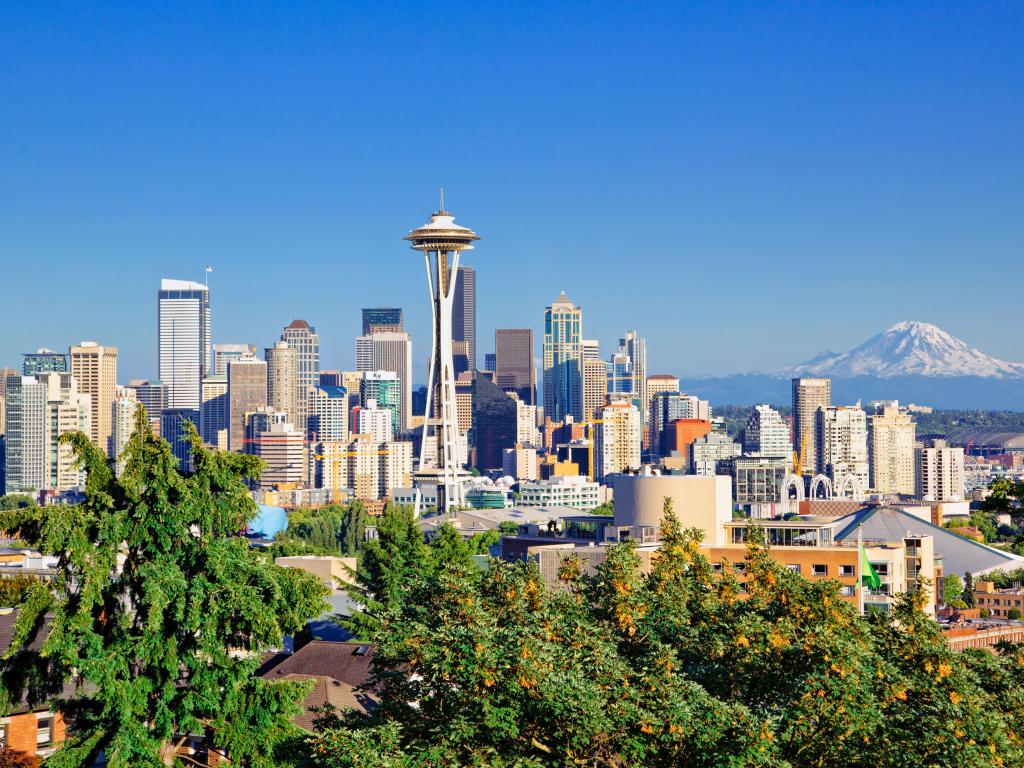 The Direct Route
Detroit, Michigan - The largest and most populous city in the state of Michigan, known worldwide for its history in the automotive industry and being the birthplace of the Motown style of music.
Chicago, Illinois - The most populous city in the state of Illinois and the 3rd most populous in America.
Wall Drug - Tourist attraction with a wild west theme, including shops, restaurants and a drug store, among other things. It also has an art gallery and Brontosaurus sculpture to demonstrate the history of the surrounding area.
Badlands National Park – An almost 1,000 square kilometre (621 miles) national park, famous for its archaeological sites, full of fossils, wildlife and stunning rock formations.
Rapid City - The second largest city in the state of South Dakota.
Wind Cave National Park – One of the longest cave systems in the world, famous for its rare and unique boxwork and frostwork formations.
Deadwood - The second largest wild west town still in operation today.
Sturgis Festival - The largest motorcycle rally in the world, held annually on the first weekend in August, which just celebrated its 60th anniversary in 2020.
Crazy Horse Monument - Monument to the legendary Native American war chief, it will be one of the largest carvings on the planet upon completion.
Mount Rushmore -World famous attraction, featuring the faces of former presidents Washington, Lincoln, Jefferson and (Theodore) Roosevelt, carved into the Black Hills in South Dakota.
Devils Tower -Iconic butte that has been utilised in artwork and media for decades.
Bighorn National Forest -Location of the Medicine Wheel National Historic Landmark and one of the first areas to be designated protected lands in the country.
Yellowstone National Park - The oldest and one of the most famous national parks in America, it's also the second largest in the contiguous US. Located in parts of 3 states, it's home to an amazing collection of wildlife, natural beauty spots and historic locations.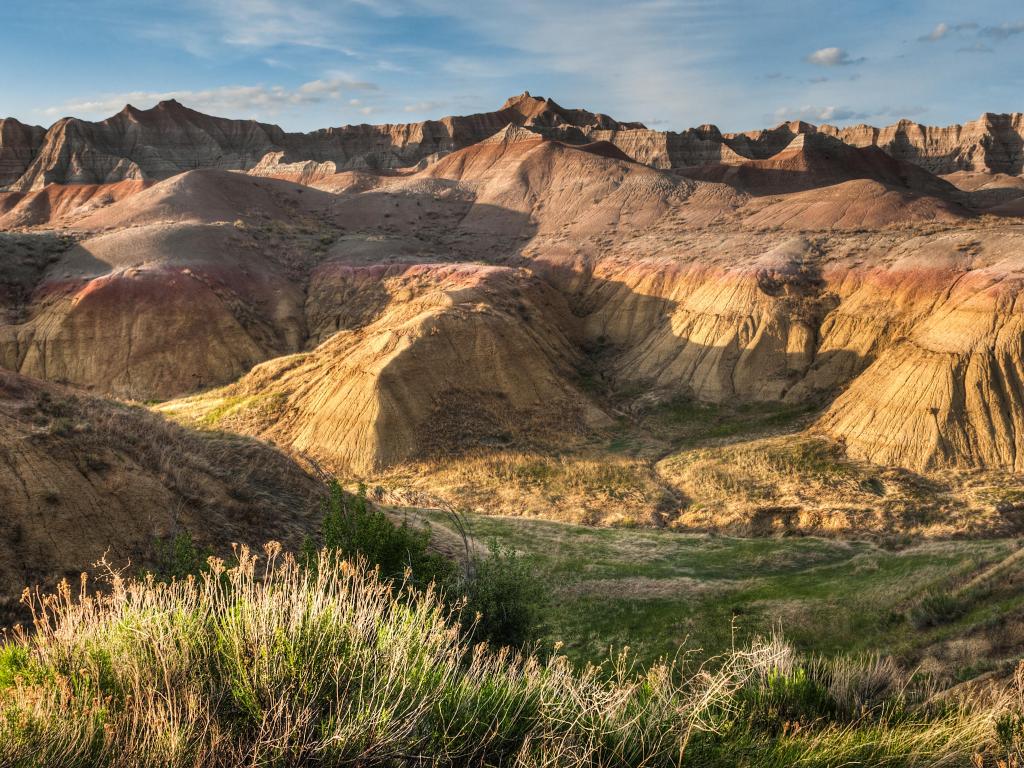 The Lakes Route
Mackinaw City, Michigan - Located on the northern tip of Michigan's lower peninsula, this historic city is a popular tourist attraction and lies just across the water from Mackinac Island.
Theodore Roosevelt National Park - The only national park in the country named after a person, Theodore Roosevelt is honoured by this park, on lands he personally ranched on, for helping to create the national park system as we know it today.
Great Falls, Montana - The third largest city in the state of Montana.
Lewis And Clark National Forest - Beautiful, sprawling forest, full of wildlife, named after America's two most famous explorers.
Glacier National Park - National park on the Canadian border, known for its unique collection of animal species, as well as natural features such as rivers, lakes and the glaciers it takes its name from.
The Canadian Route
Pukaskwa National Park - A beautiful national park, located on the northern shore of Lake Superior, known for its forests, wildlife and stunning lake views.
Isle Royale National Park - The least visited national park in the contiguous US and 4th least overall, it is the largest island on Lake Superior. It's famed for its numerous shipwrecks, collection of smaller surrounding islands and the unique relationship between its wolf and moose populations.
Winnipeg, Manitoba - The capital and most populous city in the province of Manitoba. Known as Canada's gateway to the west for its history with the railroad and being the last major city until you reach Calgary.
Calgary, Alberta - The largest and most populous city in the province of Alberta, it also ranks as the 4th most populous in Canada as a whole.
Banff - The oldest national park in Canada and second oldest on the continent (behind Yellowstone), Banff is located high up in the Rocky Mountains and is world famous for being one of the most naturally beautiful locations on Earth.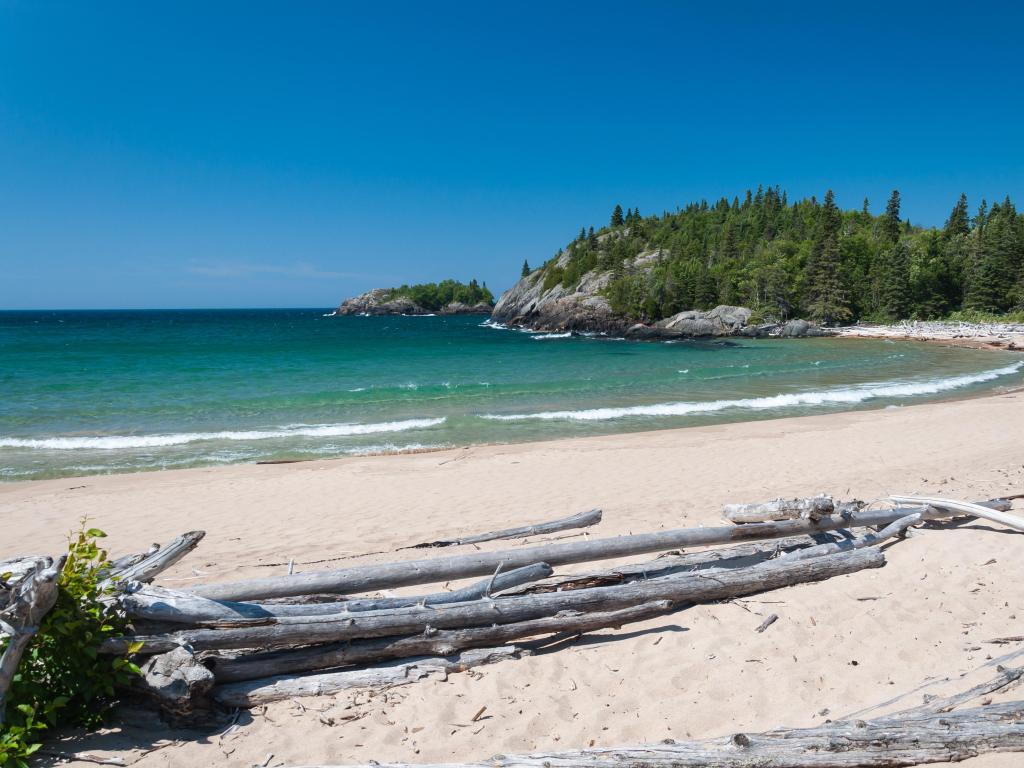 Best Time To Go On A Road Trip From Toronto To Vancouver
A road trip from Toronto to Vancouver is such a monumental undertaking that you're going to want to plan everything down to the last detail, which includes deciding on the perfect time to make your trip.
With Canada being a notoriously cold country, particularly from November to March with average lows of 36 degrees, and many of the attractions along the route being outdoors, it's essential to make the trip at a time when the weather is at its best.
With that in mind, the ideal time of year for making this journey in July or August. Temperatures in Vancouver can reach highs of 70 to 86 degrees, making these easily the two warmest months. Despite this, it doesn't get too hot making it still an enjoyable climate to travel in.
If you did decide to travel outside of the summer months, Vancouver still has plenty to offer. Running from the end of March through mid-April, the Vancouver Cherry Blossom Festival offers the opportunity to witness the stunning pink blossoms that dominate the streets. There's also art events and traditional Japanese festivities held alongside.
If music is more to your liking, one of the city's biggest summer celebrations is the Vancouver International's Jazz Festival. Set in late June and early July, this festival takes over the city for 12 days and brings musicians from all over the world.
Be warned though, hotels are very likely to be busy and at a premium during the summer months, especially during popular festival weeks - so make sure you plan ahead and book in advance.