Road Trip from Toronto to New Orleans
The epic road trip from Toronto to New Orleans takes you from the banks of Lake Ontario to the swampy shores of the Gulf Of Mexico, passing an incredible 7 states and some of the best scenery of the southern borders of America.
The 2,090 km road trip from Toronto to New Orleans takes 20 hours to drive. The route passes Woodstock, Detroit, Cincinnati, Nashville and Meridian, plus Lake Ontario and Lake Erie, Talladega National Forest, Mammoth Cave and De Soto National Forest.
There are so many incredible places to discover on this incredible road trip to The Big Easy, so keep reading until the end to learn about all of them.
How far is New Orleans from Toronto and how long will it take to get there?
Comparison of road trip route options between Toronto and New Orleans

| Route | Distance | Driving Time |
| --- | --- | --- |
| The Direct Route | 2,090 km | 20 hours |
| The New York State Detour | 2,170 km | 20 hours 11 minutes |
The road trip from Toronto to New Orleans covers at least 2,090 km and takes around 20 hours to complete on the Direct Route.
If you wanted to take in the sights of Buffalo and Niagara Falls, then you could leave Toronto on the Queen Elizabeth Way and head west. This route is slightly longer at 2,170 km and
Given the length of this trip, you will need to spend a number of days to complete it. While you could drive the route as quickly as possible, it is much better to spread it out over a week to 10 days if you can and include a number of overnight stops.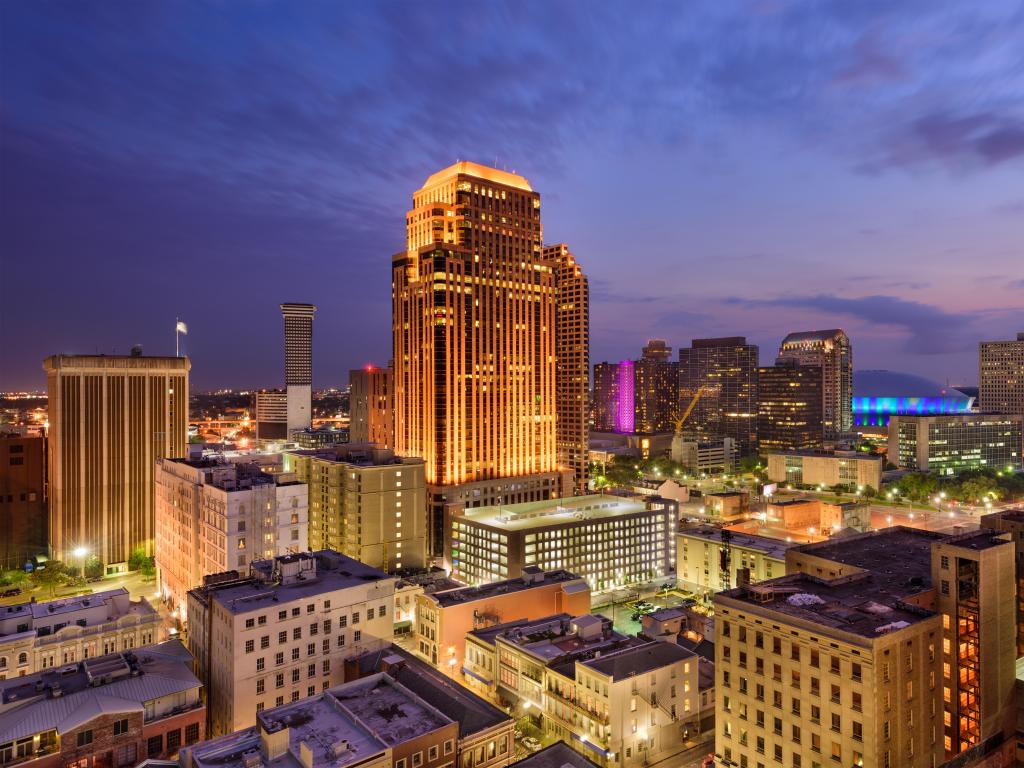 Best road trip route from Toronto to New Orleans
While we often suggest small detours on these trips, to ensure you get to see the best attractions possible along the way, in this instance, everything you are likely to want to see is already along the most direct route.
The Direct Route will take you from Toronto to New Orleans, through the states of Michigan, Ohio, Kentucky, Tennessee, Alabama and Mississippi, on the way to your destination in Louisiana.
You will drive through Detroit and Cincinnati, as well as Louisville, Kentucky, famous for being home to the Kentucky Derby.
This route is perfect for music lovers as well, as it passes through the vibrant cities of Nashville, home to anything relating to Bluegrass, Rock, Blues, Indie Rock and Birmingham.
You will also get a chance to make detours to the stunning landscapes of Talladega and De Soto National Forests on this all-encompassing road trip to remember!
Road trip route from Toronto to New Orleans
Following the Direct Route, head out west on Queen Elizabeth Way, along the shore of Lake Ontario to Woodstock, passing the cities of Mississauga and Hamilton.
Keeping on the banks of Lake Erie and Lake St Clair, you will soon cross the border into America and will be a short trip away from Detroit - a great first overnight stop if time allows.
Once in the US, take Interstate 75 (I-75) south to Cincinnati, passing Toledo and Dayton, as well as some pretty towns en route. After taking in Cincinnati, you will need to start heading southwest.
Along this stretch of the road trip, you could take a small detour to visit Big Oaks National Wildlife Refuge for a spot of nature walking, or simply continue until you reach Louisville, Kentucky's largest city.
Follow the interstate through Elizabethtown, Cave City and White Horse until you arrive at the incredible city of Nashville - where you really should consider an overnight stop to make the most of this legendary place.
Continue on I-65 to Birmingham, Alabama, from where you can visit Talladega National Forest, amongst other things. Switch to I-20 and head west to Meridian, Mississippi, before changing to I-59 South.
You'll drive alongside the incredible De Soto National Forest before reaching Slidell. From here it's just a simple matter of following the interstate to downtown New Orleans.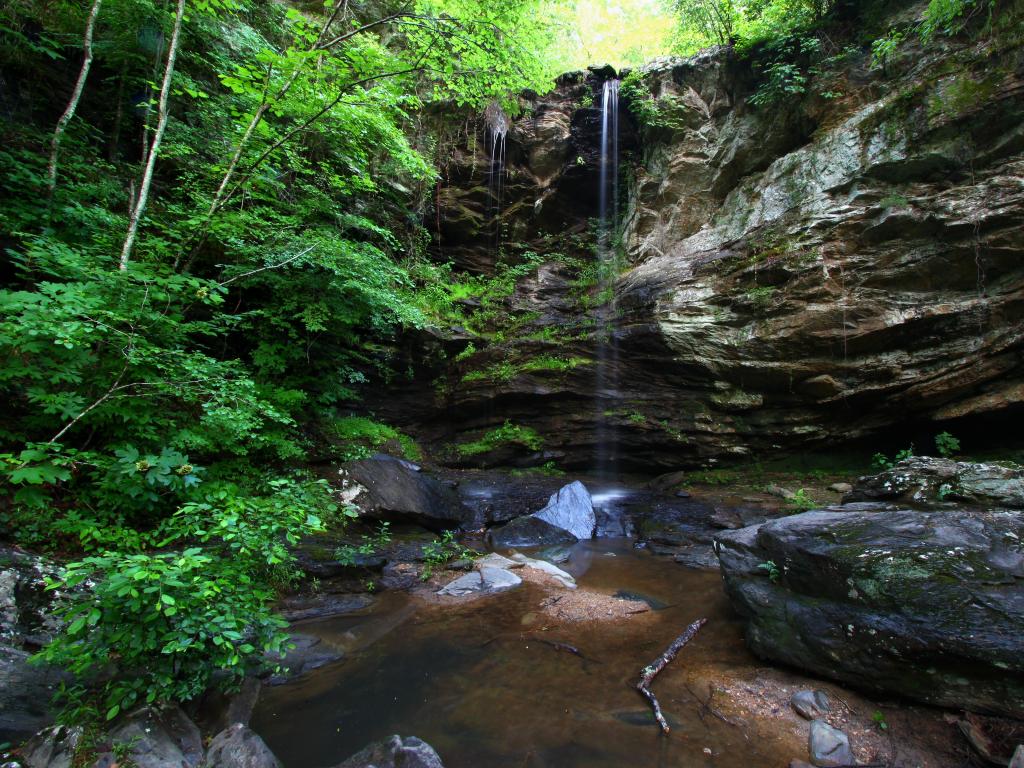 Best places to stop between Toronto and New Orleans
With a road trip from Toronto to New Orleans realistically needing to be split up across 3 to 4 days, something you are going to need to consider is where to make your stops.
To make them feel like an integral part of the trip, you need them to not only split up the driving into manageable chunks but also give you something to do and see that lets you keep in the spirit of things.
That's why we are going to suggest the two following locations to stop for a night along the way. With New Orleans being such a famous hotbed for Jazz music throughout the years, these are two more cities equally renowned for their musical history and culture, to turn our regular road trip into somewhat of a cultural pilgrimage.
Visit the birthplace of Motown, Detroit
While maybe not as prevalent in the music industry today as it once was, Detroit still holds its place as one of the most important places in the country's musical history. Located just under 4 hours from Toronto, this city is a great first overnight stop on this epic trip.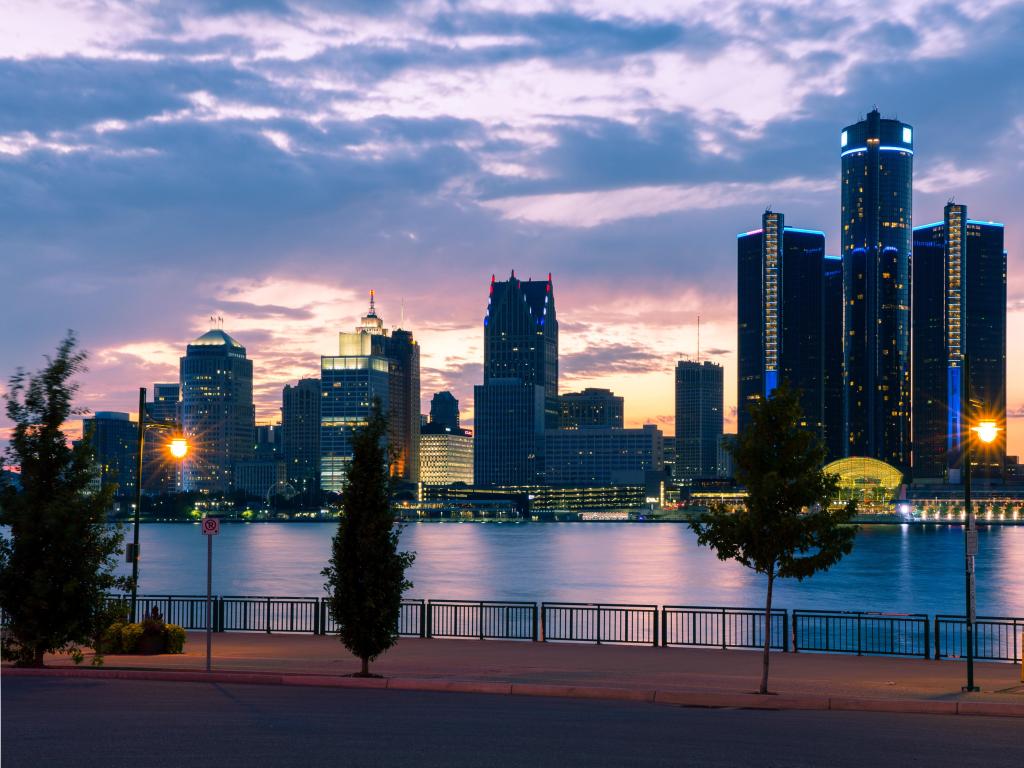 From being the birth-place of Motown in the 50s and 60s, to Rock City in the 70s and 80s, as well as Rap City in more recent years, the motor city has continuously produced legends like Aretha Franklin, Kiss and Eminem throughout the decades.
While many cities earn a reputation for one style of music and stick with it, this ability to evolve and move with the times has allowed Detroit to maintain its position, even when other parts of the city's historic culture has faded away.
As well as fantastic museums and great nightlife, Detroit is also perfectly situated to visit Lake St Clair and Lake Erie, giving you a chance to escape the busy city and surround yourself with natural landscapes.
Considering the history of Detroit, an ideal place to stay is Detroit Foundation Hotel. Located in downtown Detroit, with traditional architecture yet modern and trendy interiors, this hotel acts as a perfect metaphor for the city itself and, most importantly, is a fantastic place to stay.
Enjoy fantastic views of the city from the luxurious rooms, or simply enjoy a drink or bite to eat at its grand and stylish lounge and bar areas, this hotel even has parking - which is a great feature given its fantastic location.
The music city of the US, Nashville
Just under 8 hours and over halfway to your final destination, Nashville is an obvious choice for another overnight stop on this road trip. That, coupled with the fact that this Tennessee city is simply an incredible place to visit, makes it a perfect option.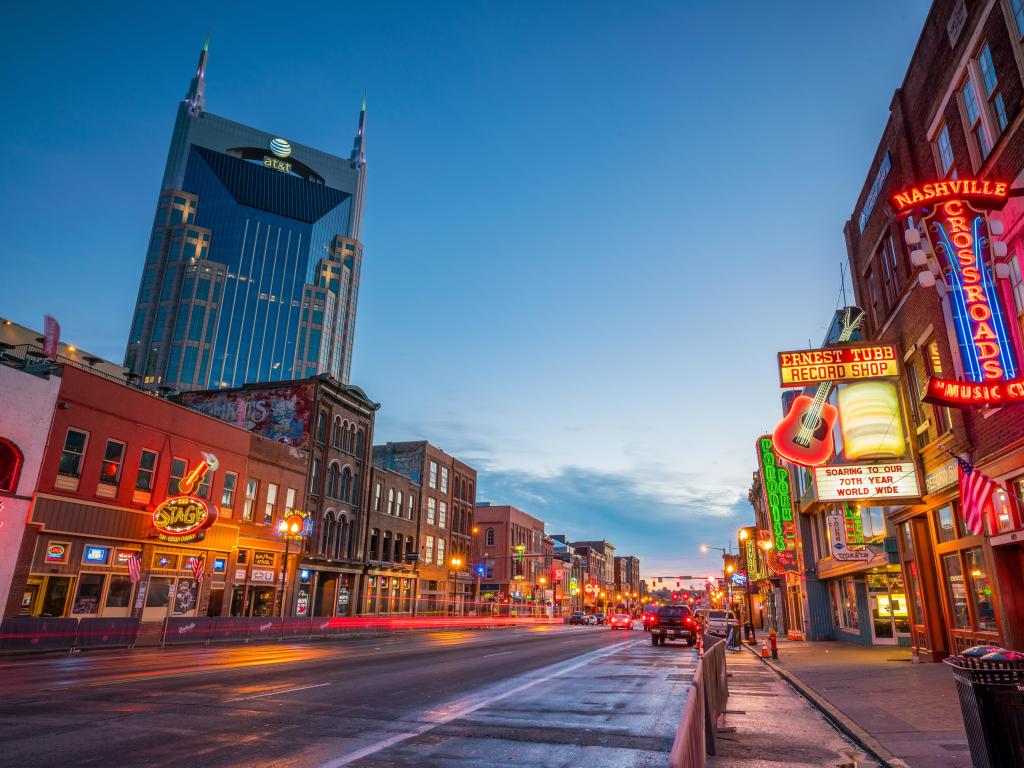 One of the biggest cities in the entire country when it comes to music production, Nashville is also the number one place for country music. With legendary venues including the Grand Ole Opry House and the Ryman Auditorium, it's a must-visit for any music lover.
Whether you already love the genre, know very little about it and want to learn, or simply want to experience a little of it in the best place in the world to do so, Nashville will provide a fantastic experience for everyone who visits.
That said, this city offers plenty for everyone. The Partenon and Art Museum are brilliant places to visit, there's also Nashville Zoo and many amazing restaurants, cafes and shops. You could easily spend a week just visiting them all.
For a little bit of indulgence, our recommendation goes to the Grand Hyatt Nashville. This gorgeous, modern hotel is located within the downtown city and yet feels like an oasis. There's a spectacular outdoor pool surrounded by sun beds and a breathtaking rooftop lounge area - just perfect for watching city come alive at night.
Finally, there's private parking available at this 5-star hotel, making it worth every penny for a truly memorable stop in Nashville.
Take a hike at Meridian
Perhaps a little overlooked, Meridian is the seventh largest city in the state of Mississippi and - at just over 3 hours to New Orleans - makes a superb choice for a final stop, before embarking on the final stretch of your trip.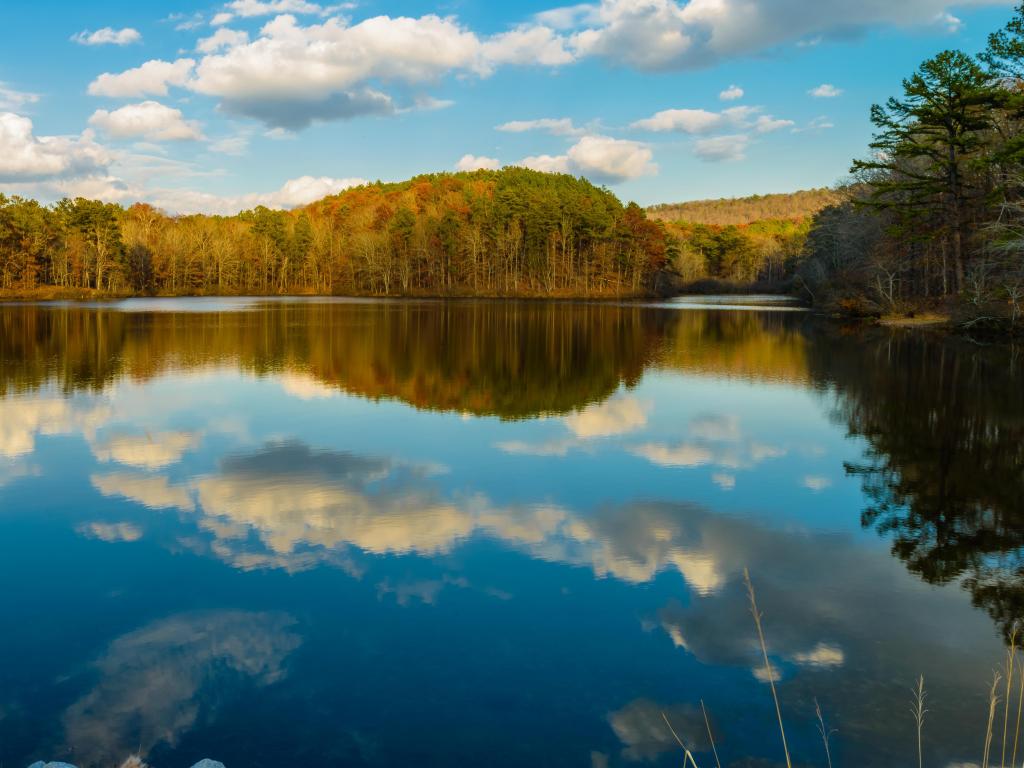 This delightful city is famous for its architectural gems, as well as producing one of the most talented people, Jimmie Rodgers, who is known as the Father of Country Music.
After exploring this Mississippi city, you can take a short drive to Bienville National Forest, a stunning area with lakes and fantastic trails and popular with hikers or those looking to fish.
There are a few hotels in Meridian, but one great option is Fairfield Inn & Suites by Marriott Meridian. This hotel, located less than a mile from the main shopping area, features a welcome indoor pool, onsite bar and restaurant.
Rooms at the Fairfield Inn & Suites are stylish and modern and as a bonus, the accommodation includes free parking. You're just a 7 minute drive from Bonita Lakes Park, making this an ideal stop for exploring the nearby attractions.
Things to see on a road trip from Toronto to New Orleans
With a road trip from Toronto to New Orleans taking almost 20 hours, there are understandably a huge number of places to visit and nearby attractions to see.
If you are pressed for time, we've come up with a list of some of the most impressive things you'll see on this incredible trip: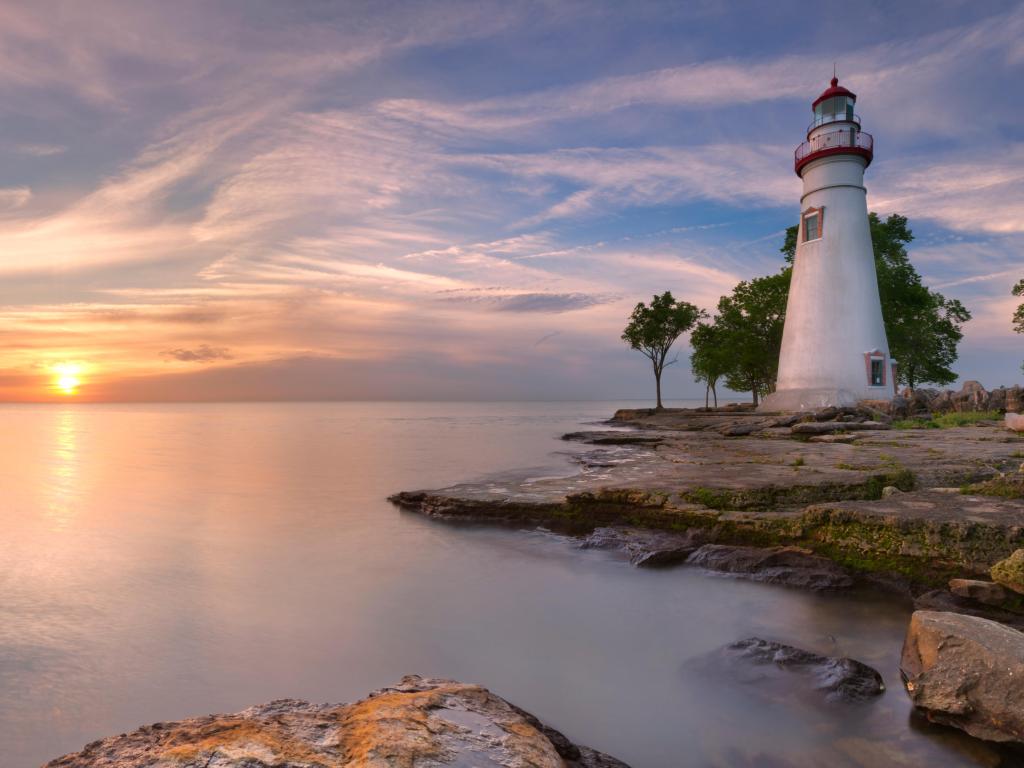 Hamilton - Set on the western tip of Lake Ontario, this Canadian city is divided by The Niagara Escarpment, a huge, forested ridge known locally as "the mountain" and dotted with conservation areas and waterfalls.
Lake Ontario - One of the five "Great Lakes" along the eastern section of the US-Canadian border. Although the smallest of the group, it still ranks as the 13th largest lake in the entire world and has some beautiful beaches you can enjoy.
Lake Erie - Another of the aforementioned "Great Lakes", this one is the fourth largest and is popular with fishermen. Why not take a boat and explore this lake from a different perspective?
Detroit, Michigan - Known as the Motor City due to its history with the automotive industry, it also has a deep rooted legacy in the music industry, being the birthplace of the Motown style, and has a great range of attractions and things to do.
Cincinnati, Ohio - The third largest city in the state of Ohio, located on the banks of the Ohio river, this city has a certain flavour of Germany to it, including being the location for the largest Oktoberfest in America.
Big Oaks National Wildlife Refuge - Discover rare and uncommon species of animals and plants at this large expanse of land near Madison.
Louisville, Kentucky - Located on the southern border to Indiana, Louisville's most famous attractions in the area include Fort Knox, The Jim Beam American Stillhouse and The Bernheim Arboretum And Research Forest.
Mammoth Cave - The largest known cave system in the world, with over 645km (400miles) of tunnels, it also features forests and valleys above ground. Between the two ecosystems they contain an incredible amount of rare and unusual wildlife.
Bowling Green, Kentucky - Having once served as the state capital during the Civil War era, Bowling Green is a city full of historic sights and attractions.
Bienville National Forest - This vast forest contains 178,000 acres of public land and offers a variety of recreational opportunities, including hiking and wildlife watching.
Nashville, Tennessee - The capital of Tennessee and nicknamed "Music City USA", Nashville is one of the most important locations in the country when in comes to music production, particularly in the country music scene.
Birmingham, Alabama - Birmingham is perhaps best known for being the place that gave birth to Veterans Day, explore this city to discover great museums and zoo or visit its Oak Mountain State Park, with stunning waterfalls and great views.
De Soto National Forest - This Mississippi forest has stunning lakes and multiple trails through its dense woodlands. It's the ideal spot to escape busy cities and unwind surrounded by wildlife and nature.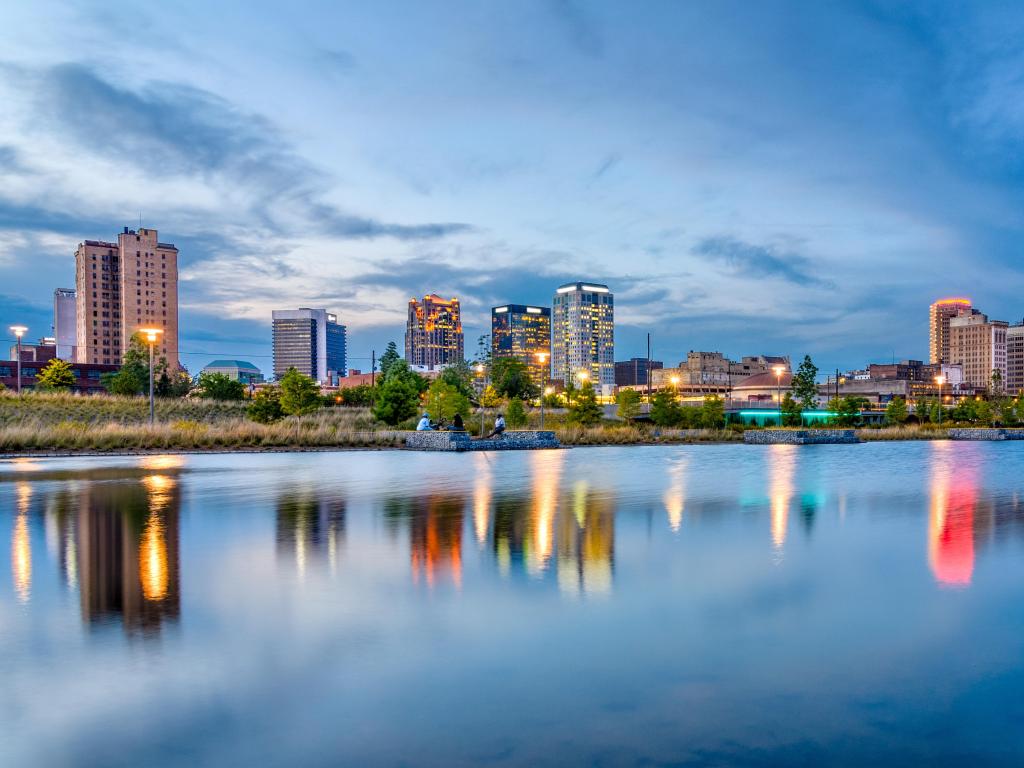 Best time to go on a road trip from Toronto to New Orleans
A road trip from Toronto to New Orleans is certainly a journey to remember, however there are certainly some considerations you need to address in order to make sure everything goes as planned.
The best time to visit New Orleans is from February to May, when the weather is comfortably cool at around 60-80 degrees Fahrenheit towards the end of spring. Travelling at this time also means you get to combine your trip with seeing the Mardi Gras in full swing.
That being said, if huge crowds aren't your thing, then consider a visit in December or January when the city is calm and the weather is still around 60 degrees. It's worth noting that you will be starting your trip in Toronto, where the temperature around this time is a much colder 30 degrees - so you will need to pack layers.
The best month to avoid would between July and August in New Orleans, as not only would you have to contend with hot, humid and rainy summer weather, but also their hurricane season which lasts from June until the fall.
As well as the famous Mardi Gras held in New Orleans, there are plenty of great events and festivals that you can time your trip with. Think Nashville's Pride Festival or annual Film Festival, or Cincinnati's Oktoberfest held in September and bringing over 500,000 people together.