Road Trip from Detroit to New York
The road trip from Detroit to New York passes through some of the most vibrant, attraction-packed cities in the Northern US. There's something for everyone here, from cultural and artistic sites to amazing scenery and nature; this trip definitely packs a punch!
The 790-mile road trip from Detroit to New York will take around 13 hours to drive. Key stops include Cleveland, Pittsburgh, Washington DC, Philadelphia, Syracuse, Albany and Buffalo, as well as Niagara Falls, Lake Placid and High Peaks Wilderness.
To help you make the most of this epic adventure, we've set out the best routes, the places you can stop overnight, our favorite things to see and the best time of year to make the trip from Detroit to New York.
How far is New York from Detroit, and how long will the road trip take?
Comparison of road trip routes between Detroit and New York

| Route | Distance | Driving Time |
| --- | --- | --- |
| The Urban Route | 780 miles | 13 hours 20 minutes |
| The Scenic Route | 900 miles | 15 hours 50 minutes |
The quickest option from Detroit to New York spans a distance of 610 miles and will take around 10 hours to drive without stopping. However, following the Interstate the whole way from one city to another doesn't make for the most exciting adventure.
Our recommended routes are slightly longer, however, they'll ensure you get to see some of the most interesting areas in Northern America en route, making for a much more interesting and exciting road trip.
The quickest of our two routes will take 13 hours and 20 minutes to drive and covers a distance of 780 miles. An alternative and more scenic route is further at 900 miles and will take longer to complete at 15 hours and 50 minutes.
While you could possibly complete this trip in two days, a better option would be to spread the drive out closer to five days, allowing you to spend longer at the great cities en route, as well as explore the nearby parks, attractions and lakes.
If you decide to follow the Scenic Route and cross the border into Canada, be mindful that you will need to check ahead of travelling that you have the correct documentation and proof of identity with you.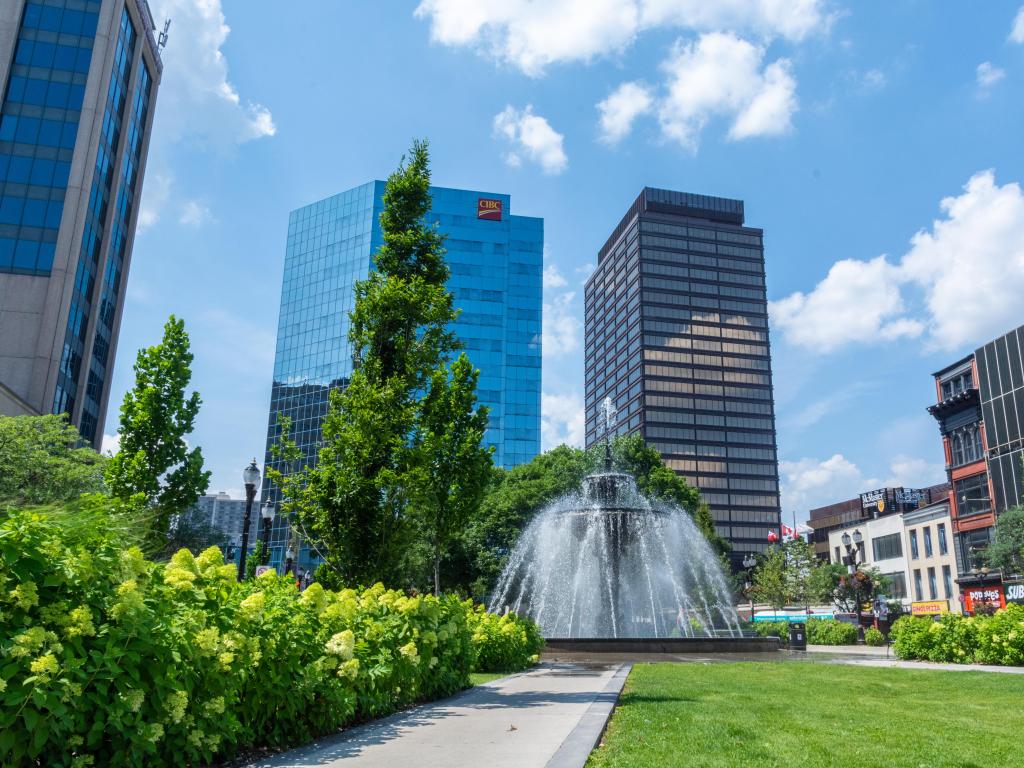 Best road trip route from Detroit to New York
As mentioned, there are two great routes that take you from Detroit to the iconic city of New York. The quickest of the two has an urban vibe and passes through some of the most vibrant cities of the Northern US such as Cleveland, Pittsburgh, Washington DC and Philadelphia.
This route would be a perfect road trip experience for history buffs as many of these cities are very rich in history and are home to great museums. For this reason, our Urban Route really does suit those looking for a city trip.
If instead, you're after beautiful views and scenic moments, then our alternative option will be perfect for you. Following the northern shores of beautiful Lake Erie into Canada, our Scenic Route even takes you past the striking Niagara Falls, as well as Lake Placid.
As well as taking you through lots of beautiful natural wonders, this route also passes through some major cities including Buffalo, Rochester and Albany, though not as many as the Urban Route.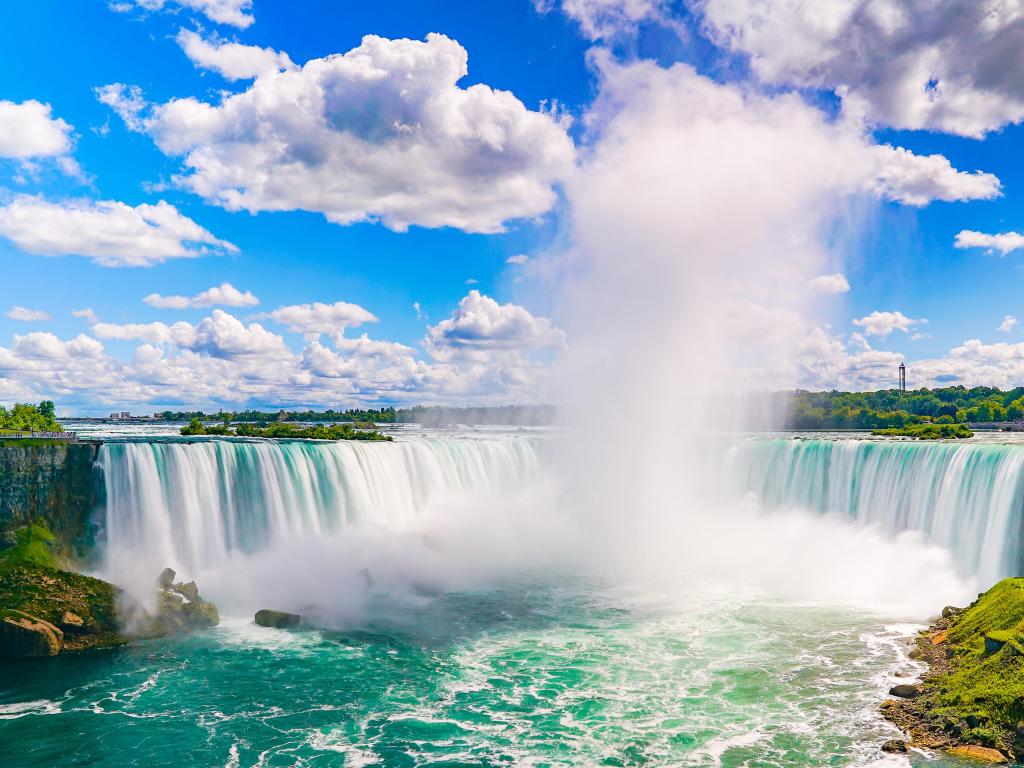 The Urban Route
The quickest of the two routes will see you leave Detroit on Interstate 75 heading south to Toledo and following the shore of Lake Erie. Take Interstate 280 south before exiting 1A and joining Interstate 90 east to Cleveland.
After taking in the splendour of this Ohio city, take Exit 171 and follow US-422 before merging with Interstate 80 east. Continue on Interstate 76 as you cross into Pennsylvania and arrive at Pittsburgh, a great base for an overnight stop.
Take Interstate 376 East out of Pittsburgh before taking Exit 85 to Interstate 76. This next stretch is quite long, but you'll pass several towns and could add a couple of detours to nearby parks such as Savage River State Forest or Buchanan State Forest if you wanted to stretch your legs.
At Exit 161, you'll then continue on Interstate 70 past Hancock and Big Pool, eventually driving alongside South Mountain State Park (which is worth a stop) before arriving at Exit 53 and continue on Interstate 270 South.
Continue on this road before following signs to Washington DC, a city packed full of cultural and historic interest. It's worth spending at least one night here to make the most of the great attractions and state buildings that make it so iconic.
Leave the city on Baltimore-Washington Parkway before taking I-895 north. Make a stop at Baltimore and explore Patapsco Valley State Park if you have the time, otherwise, continue until you join I-95.
Continue heading north on the interstate, past Wilmington until you reach Exit 22 which you can take to follow the road into the popular city of Philadelphia, a great final overnight stop before reaching your final destination.
The rest of your trip will see you follow I-95 north past Woodbridge Township to Exit 13, where you'll continue on I-278 and then I-478 into New York.
The Scenic Route
Our Scenic Route will take from Detroit via the Detroit Windsor Tunnell and Dougall Parkway across the border into Canada and onto ON-401 which you'll head east on, taking you along the northern shores of Lake Erie.
At the fork, keep right to merge with ON-403 which you'll follow to just below the city of Hamilton, joining the shore of Lake Ontario and following the Queen Elizabeth Way towards Niagara.
Follow the signs to Niagara Falls where you can stop and admire the spender of this natural wonder, before continuing on Interstate 190 back in the US and taking the exit for Buffalo. This is a great base for an overnight stop if you'd like to spend longer at the falls.
On leaving Buffalo you'll need to follow I-190 as far as Exit 1-52 where you'll join I-90 east and pass through Pembroke. Here you can take a short detour to Iroquois National Wildlife Refuge or continue to Exit 47 and pick up Interstate 490.
Continue heading east a short distance before arriving at Rochester in the state of New York, a great city for exploring. Follow I-490 before merging with I-90 and continue heading east, passing nearby to several lakes including Seneca Lake.
On this stretch of the interstate, you'll have the option to drive into the city of Syracuse, alternatively, you can avoid the busy city and pass the south of Oneida Lake. Continue as far as Exit 31, where you'll switch to NY-12 and head north.
This section of your trip is beautiful as you'll be passing several forests including Black River Wild Forest and Lesser Wilderness State Forest. Merge onto NY-28, alongside Moose River Plains, Pigeon Lake Wilderness and Sargent Pond Wild Forest.
Take the turn for NY-28N and at Long Lake, change onto NY-30 through to Tupper Lake. Take State Route 3, making sure to stop at High Peaks Wilderness for great hikes and nature spotting, before following NY-86 east to Lake Placid where you have stunning natural areas to enjoy.
Continue on NY-73 south, alongside Dix Mountain Wilderness and join I-87 which you'll follow past Hoffman Notch and Pharaoh Lake Wilderness Area.
Continue heading south on the interstate until you reach the outskirts of Albany. You can either stop in Albany to explore the city or follow I-87 which will take you alongside the river and towards Indian Head Wilderness amongst others.
Keep on I-87, making a final stop at Harriman State Park before taking Exit 15, NJ-17, NH-4 south and following the signs for New York.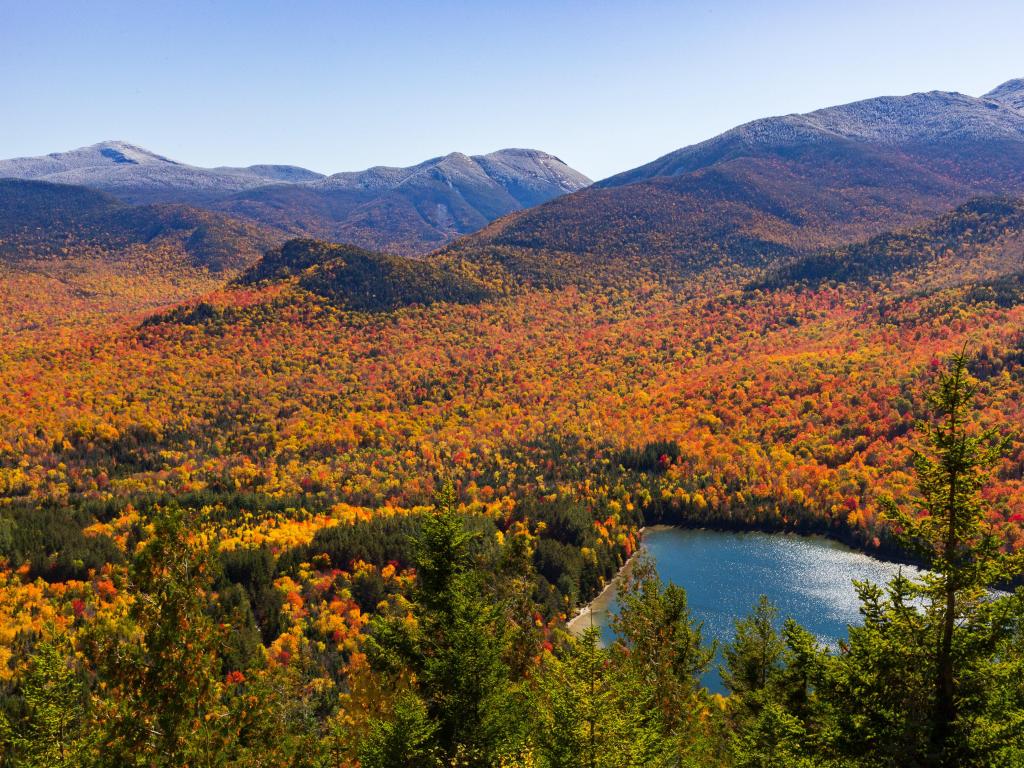 Best places to stop between Detroit and New York
Given the fact that you'll be spending a couple of days completing the trip from Detroit to New York, you'll need a couple of overnight stops along the way.
There are some great cities and hotels you can choose along the way, here are just a few of some of the best ones you'll want to consider:
A culture hit at Pittsburgh
Situated a little over 4 hours from Detroit, Pittsburgh makes for a great early stop on the Urban Route. Not only does it geographically make a great place to visit on this trip, but it's also one of the cities that really contribute to the "urban" aspect of this particular route.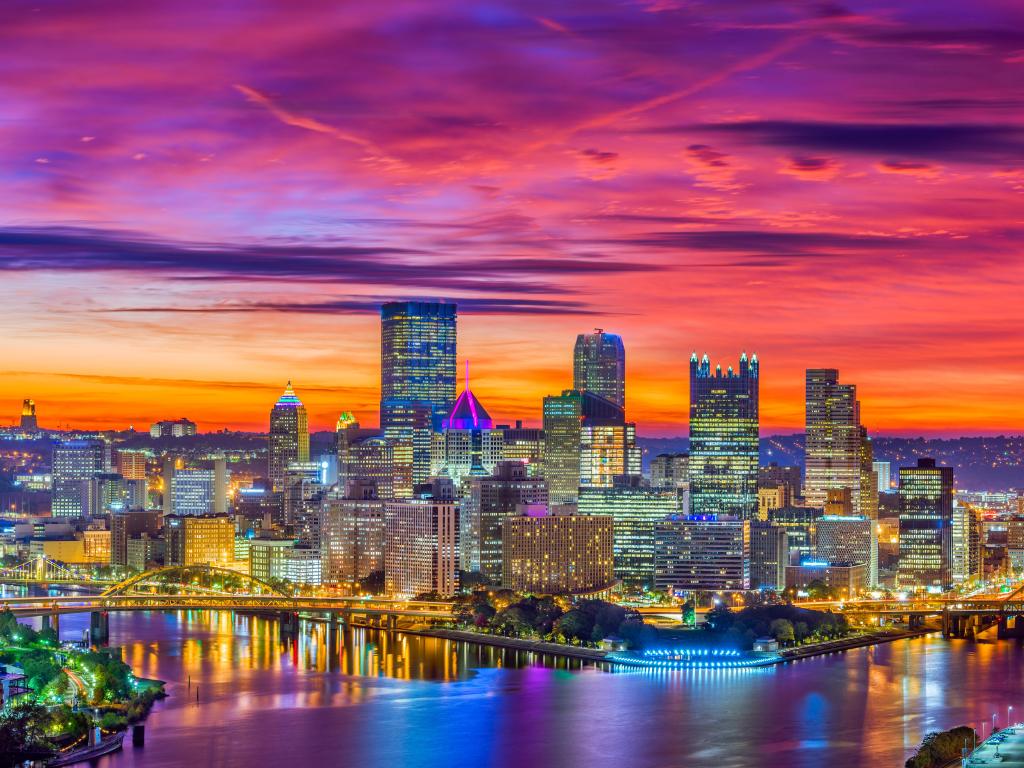 Known as "the Steel City" or "The City of Bridges", Pittsburgh is famous for its dramatic topography and bustling steel industry. Since three rivers meet in this city, it also features a lot of bridges and is a city famed for scenic parks.
While staying in this beautiful city, make sure you stop at Point State Park, a scenic green space in the center of the city or Phipps Conservatory and Botanical Gardens which are the perfect oasis to escape the busy city.
For a more cultural attraction, a quick stop at the Carnegie Museum of Art is a great idea - here you can enjoy twentieth-century art in one of the most prominent contemporary art museums in the nation.
How can you top that? How about a stay at The Industrialist Hotel, Pittsburgh. This beautiful and stylish hotel has an upscale restaurant, free parking plus a bar. The rooms are simply stunning and decked with amazing amenities, while the hotel also offers an a la carte breakfast.
The gorgeous interior is matched by a prominent position right in the heart of Pittsburgh. You're just a short walk from Point State Park and the Andy Warhol Museum which is guaranteed to make your stay feel every bit special and unique, just like the artist himself.
A show-stopping stay at Lake Placid
For an entirely different kind of overnight stop, why not stay in Lake Placid? This stunning area is just 5 hours from New York City on the Scenic Route, making it a great stopover location to recharge your batteries while taking in the beautiful setting.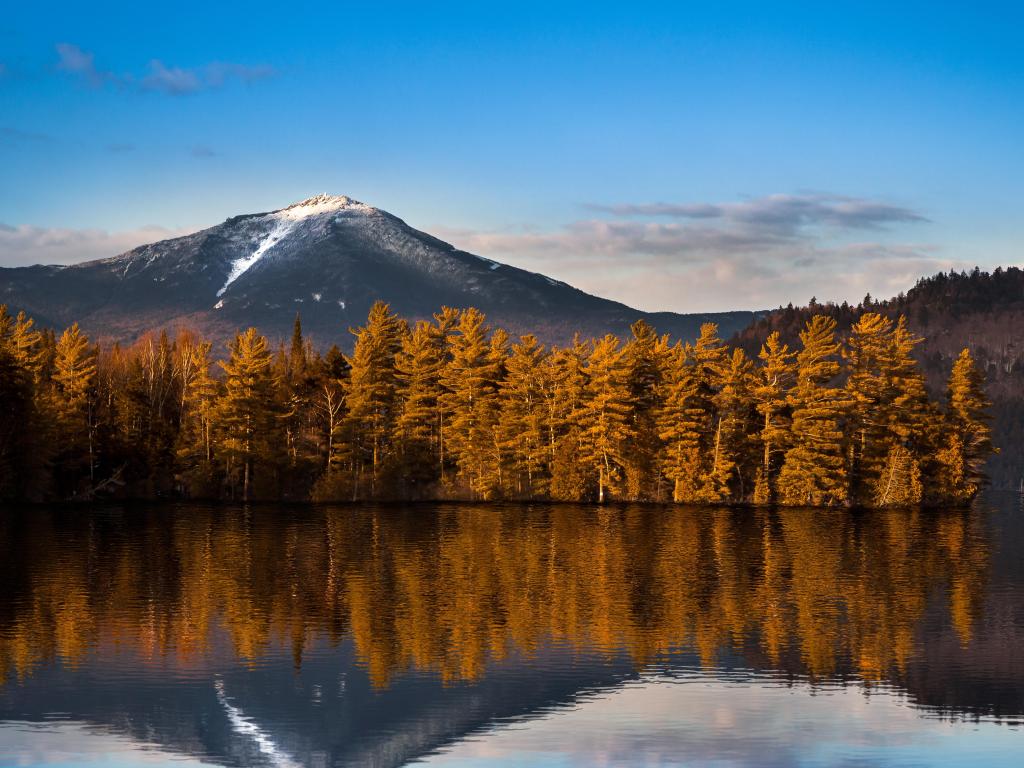 Overlooking the stunning scenery of Lake Placid, this is the perfect place for a tranquil stay. But there's so much more to this quiet setting; you might be surprised to learn that Lake Placid is one of the only 10 cities in the world that has hosted the Olympics more than once.
After visiting the Olympic sites, why not take a hike to Whiteface Mountain and discover one of the most beloved winter sports destinations - you can even ski here. Alternatively, spend some time exploring High Falls Gorge where you'll never run out of outdoorsy things to do.
The ideal resort for the outdoorsy explorer in you is The Whiteface Lodge. This luxurious 5-star lodge is a real showstopper. Incredibly photogenic, this hotel has an on-site bowling alley, an indoor pool, an outdoor pool, hot tubs and even a billiard table!
Each suite in this amazing resort has a kitchen and a spa bath. If you are looking for something more, you can head to the hotel's spa for a massage after hitting the slopes. There are also several restaurants in this fabulous hotel, as well as a lounge and an ice cream parlor.
With an incredible setting, located on Whiteface Mountain and within easy reach of both Lake Placid and Mirror Lake, this really is an incredible place and a wonderful base to spend a day or two before hitting the "city that never sleeps"...
An iconic stop in world-famous New York
Arriving in New York is quite something, not only is it the most famous city in the world but it's also arguably the best for tourists with its diverse culture, the myriad of entertainment options and incredible skyscrapers. There's never a dull day in the Big Apple!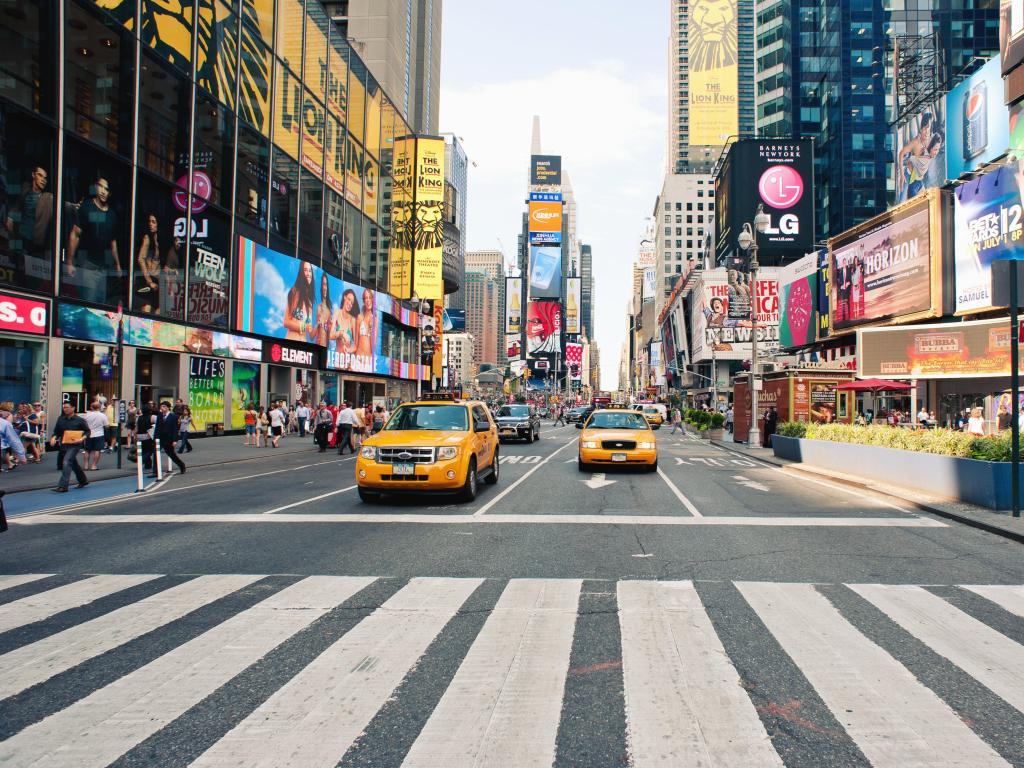 New York offers visitors endless possibilities, great diversity and unique energy. Spend some time exploring its exclusive shops, flashy Broadway performances, incredible restaurants and breathtaking architecture.
If that's not enough, there are five districts to explore, the amazing museums and art galleries, iconic Times Square and not forgetting, and the magical Central Park which adds a much-needed dose of greenery.
You'll be spoilt for choice for great hotels in this city, but one of our favorites is the Ace Hotel New York. Located in the center of Manhattan and converted from a historic building, Ace Hotel New York boasts hip and modern rooms and is only a short minute walk from Madison Square Garden.
Inside you can enjoy food from its upscale restaurant, gourmet coffee from the chic cafe downstairs and live music in the hotel's lobby. Conveniently close to the famous Empire State Building, and offering parking, this hotel gets the thumbs up from us!
Things to see on a road trip from Detroit to New York
There's so much to see and do on the road trip from Detroit to New York, that you could easily spend several weeks discovering them all. But if you are pressed for time, here are some of the best bits that you won't want to miss: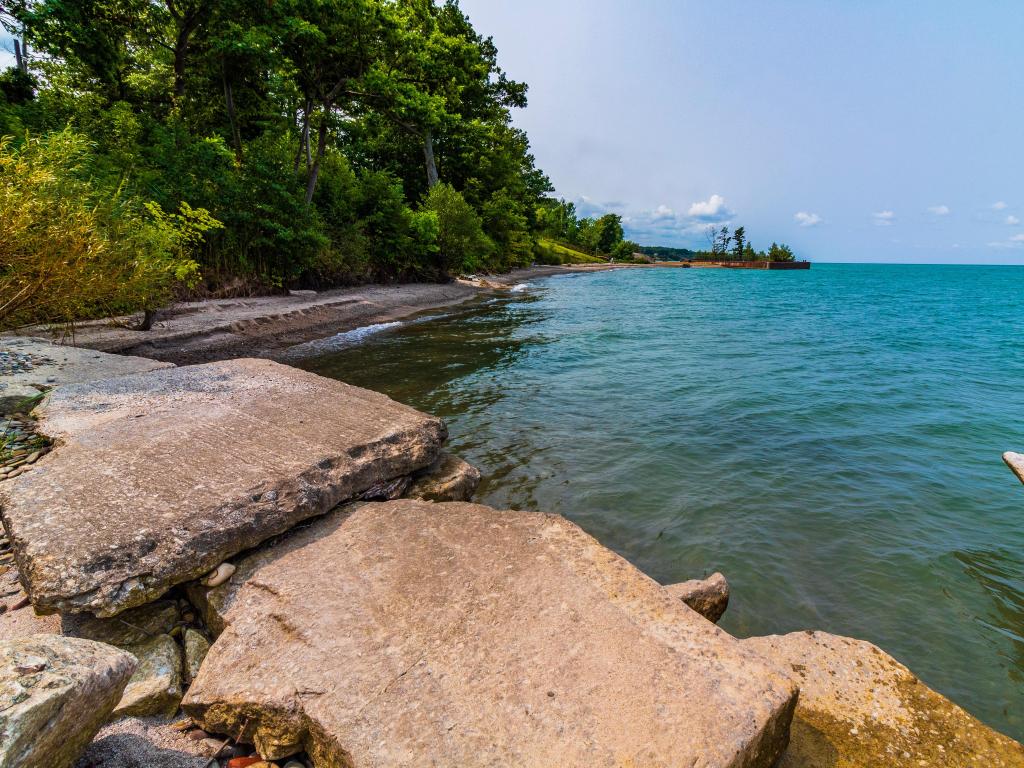 The Urban Route
Toledo, Ohio - Toledo is known as "The Glass City" because it used to house the biggest glass producing industry of the nation. You can visit the Toledo Museum of Art here to view the works of the masters.
Cleveland, Ohio - Cleveland is designed as a "Gamma" global city due to its many cultural institutions such as the Cleveland Museum of Art, the Rock and Roll Hall of Fame and the Cleveland Museum of Natural History.
Lake Erie - Lake Erie is one of the most stunning lakes that share borders with both US and Canada. It provides recreational activities all year around.
Pittsburgh, Pennsylvania - Known as "The Steel City" and "The City of Bridges", you can visit Point State Park, Phipps Conservatory and Botanical Gardens and the Carnegie Museum of Art.
Idlewind & Soak Zone - Known as Pittsburgh's best amusement park, make a stop here to let your inner child out and have some fun!
Coral Caverns - Located a short drive from Bedford, it might be hard to find the entrance to these caverns, but once you are in-you will be amazed how majestic the geological formations look here.
South Mountain State Park - This park is located in one of the most rugged areas and features a stunning waterfall, it's also a great place for a hike.
Washington DC - The nation's capital needs no introduction; you will find the Lincoln Memorial, the White House, the Smithsonian Museums and many other historic attractions here.
Baltimore, Maryland - Did you know that Baltimore was designated as an independent city in 1851? Visit the Inner Harbor, the Fells Point and Edgar Allan Poe's gravesite during your time in this city.
Philadelphia, Pennsylvania - Famous for the Liberty Bell, the Rocky movie franchise and cheesesteak sandwiches, Philadelphia is home to the Philadelphia Museum of Art, Love Park and Elfreth's Alley.
Six Flags Great Adventure - This amusement park located in New Jersey is the second-largest theme park, closely topped by Disney's Animal Kingdom.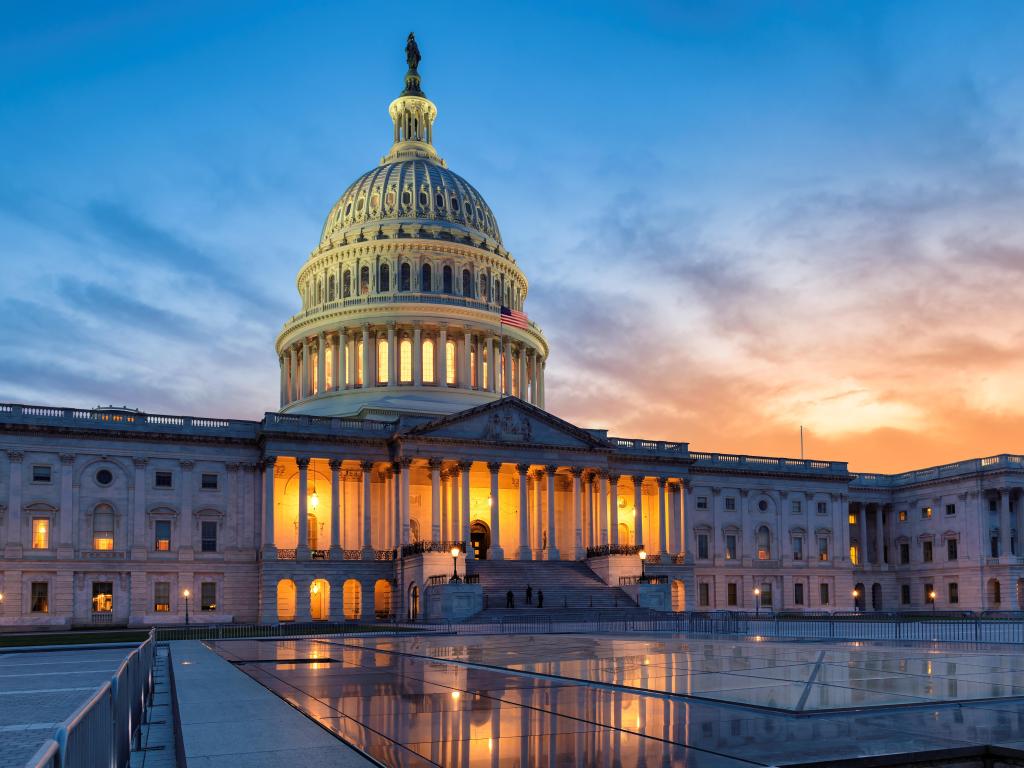 The Scenic Route
Fanshawe Pioneer Village - This is a living history museum located in London, Ontario that aims to retell the stories of the local historic figures and the history of the area in general.
Hamilton, Ontario - Known for its industrial heritage, you can visit the Hamilton Museum of Steam and Technology, the Devil's Punchbowl waterfall and the Dundurn Castle in this lovely city.
Niagara Falls - One of the most scenic waterfalls and possibly the most famous in the world. It can be enjoyed all year round, with winter even sometimes giving you a frozen waterfall.
Buffalo, New York - Travel to the hometown of real American chicken wings! Buffalo is home to Frank Lloyd Wright's Martin House, Buffalo and Erie County Botanical Gardens and Pierce-Arrow Museum.
Rochester, New York - Rochester goes by many names; "The Flour City", "The Flower City" and "The Young Lion of the West". Whatever you choose to call this city, make sure to visit Seneca Park Zoo and Highland Park.
Syracuse, New York - Known for its museums (including the Erie Canal Museum), history and performing arts, Syracuse is a bustling city that's well worth a visit.
High Peaks Wilderness - 275,460-acre of emerald-green is the largest wilderness in the state of New York. It also boasts some of the most gorgeous sunsets.
Lake Placid - The perfect weekend getaway, especially for the people living in New York City, Lake Placid offers many recreational activities.
Lake Champlain - Another lake nearby, this freshwater lake is the biggest in Vermont. This lake is great for fishing and provides drinking water for more than 200,000 people!
Albany, New York - Known for its architecture and rich history, Albany is home to the New York State Capitol, the Egg Performing Arts Center and Washington Park-which are all worth a visit.
Rondout Lighthouse - Just before you reach your destination in New York City, make a quick stop to admire the unique architecture of the Rondout Lighthouse.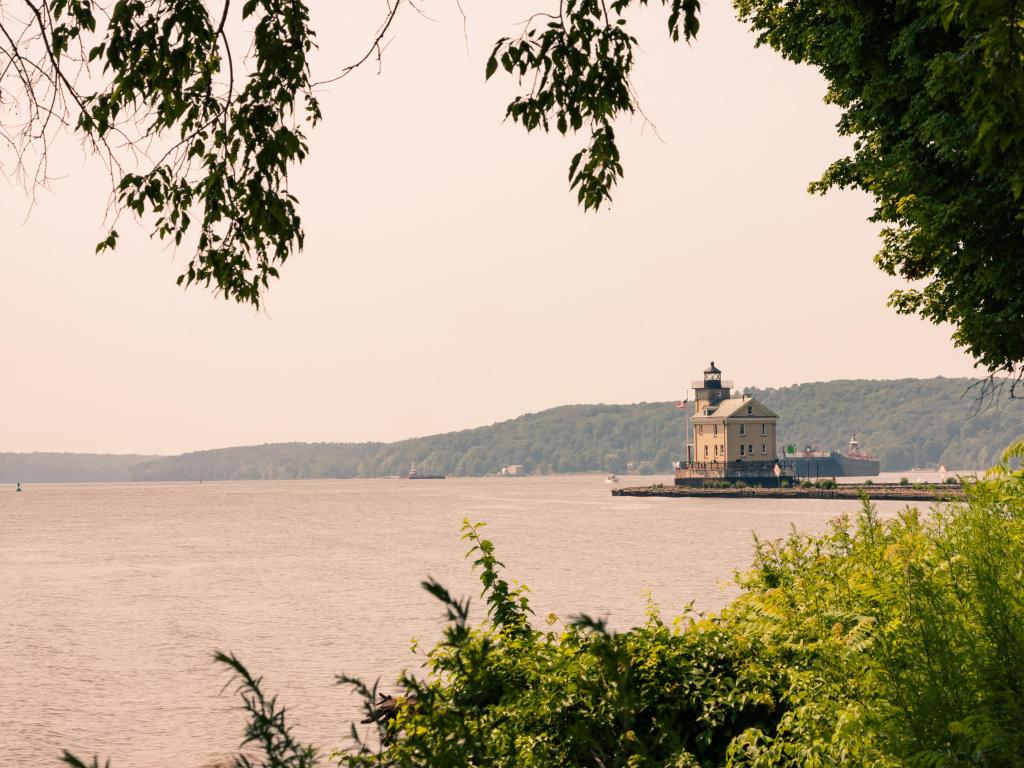 Best time to go on a road trip from Detroit to New York
The road trip from Detroit to New York is one that can be enjoyed all year round, especially given the fact your destination is known as the city that never sleeps, due to its metro services that don't stop at night. The best time to visit, however, will largely depend on your preference.
New York is notoriously crowded in summer, especially when the schools are out. Coupled with daytime highs that average mid-80 degrees Fahrenheit, if you want to avoid the heat and hiked-up hotel prices, it might be better to avoid this city during summer.
Famous for its festive winters, New York is a tourist hot spot in December. Despite being really cold with temperatures often ranging between 18–23 degrees Fahrenheit, if you wrap up well, you can marvel at the world-famous Rockefeller Christmas Tree or take a spin in the ice-skating ring.
While great for skiing, the colder months won't make the most of all of the outdoor attractions that you'll pass on the Scenic Route. For these, an ideal time would be either spring or fall.
Not only are these great months for Niagara Falls and the many lakes you'll pass, but New York really comes alive in the fall as the trees change their foliage color to auburn and gold. A visit to Central Park is a must during this time!
To really make your road trip one to remember, you can plan your visit with one of New York's great events, such as the famous Tribeca Film Festival in April.