Road Trip from El Paso to Dallas
Venture on a road trip northwards through the Lone Star State, driving from El Paso to Dallas, Texas. This trip is an explorer's dream, offering a blend of urban sophistication and rugged beauty, from the Chihuahuan Desert's austere allure to Dallas's bustling cosmopolitan energy.
The 700-mile road trip from El Paso to Dallas takes 10 hours and 40 minutes to drive via Lubbock, Texas. On this route, you'll also pass Carlsbad Caverns and Sweetwater. Alternatively, you can drive via Big Bend National Park, Marfa and Austin.
Your adventure starts here, buckle up and get ready to experience Texas like never before. Read on for more details on our favorite routes between El Paso and Dallas, plus the best places to stop on your road trip, our suggested things to see and do, and the ideal time of year to make the journey to the Big D.
How far is Dallas from El Paso, and how long will the road trip take?
Comparison of road trip routes between Dallas and Big Bend National Park

| Route | Distance | Driving Time |
| --- | --- | --- |
| The Carlsbad Caverns Route | 1000 miles | 16 hours 30 minutes |
| The Big Bend Route | 700 miles | 10 hours 40 minutes |
Should you opt for the most Carlsbad Caverns Route, you're looking at covering approximately 700 miles. Following the main arteries of I-20 and I-10, the journey without stops takes about 10 hours and 40 minutes.
Alternatively, you might choose the scenic route, which we will refer to as The Big Bend Route. This path is significantly longer, clocking in around 1,000 miles, which will take about 16 and a half hours to drive nonstop.
To really make the most of your journey, we suggest spacing out the drive over 3-4 days. This way, you're not just ticking off miles, but genuinely enjoying and exploring the rich diversity of Texas along the way.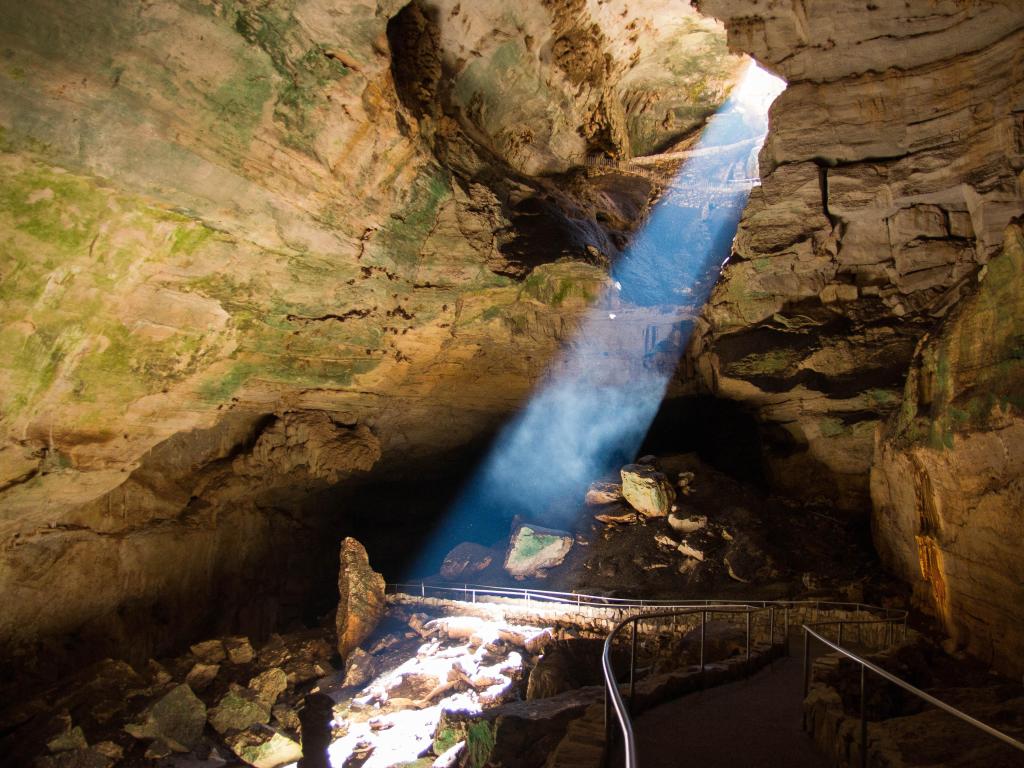 Best road trip route from El Paso to Dallas
Both the Carlsbad Caverns Route and the Big Bend Route offer distinctly unique experiences, despite having similar journey lengths. The allure of each lies in the type of scenery and attractions you'd like to enjoy on your road trip.
The Carlsbad Caverns Route is a fantastic choice for those seeking the rugged charm of the desert landscapes. Your journey will take you through a mix of scenic desert vistas and bustling urban centers.
Along the way, you'll encounter the thriving cities of Lubbock and Sweetwater. But the real jewel on this route is the Carlsbad Caverns National Park. Here, you can marvel at one of the most significant cave systems in North America, an experience that's truly one-of-a-kind.
The Big Bend Route is perfect for those yearning for the quintessential Texas experience. This route allows you to immerse yourself in Texas' diverse landscapes, from the cultural hubs of Austin and Fredericksburg to the captivating sights of Fort Stockton.
The centerpiece of this journey, however, is the Big Bend National Park. Offering a sweeping blend of mountains, forests, and desert, this route is a naturalist's dream.
While the Carlsbad Caverns Route offers a more urban experience, the Big Bend Route has an appealing balance of city sights and natural beauty.
How to drive from El Paso to Dallas
The map above shows our suggestions for the best road trip routes between El Paso and Dallas, Texas. Keep reading for detailed descriptions of both routes, where to stay on either, and the best things to do on the way.
The Carlsbad Caverns Route
Start your journey by heading east out of El Paso on US-62, waving goodbye to the mesmerizing desert landscapes that have been your backdrop.
Continue along this route as you dip into New Mexico for a spell, taking in the stark beauty of the desert as it stretches out on all sides. Don't miss your chance to stop by the famed Carlsbad Caverns, where you can marvel at the extensive network of underground caves.
Keep pressing on via US-62 until you hit Lubbock, often recognized for its rugged terrains and expansive ranches. From Lubbock, set your compass southeast toward Sweetwater. Known as the Wind Turbine Capital of Texas, Sweetwater won't be a sight you'll forget anytime soon.
From Sweetwater, you'll want to merge onto Interstate 20 (I-20), making your way through Fort Worth and Arlington before reaching your destination in Dallas.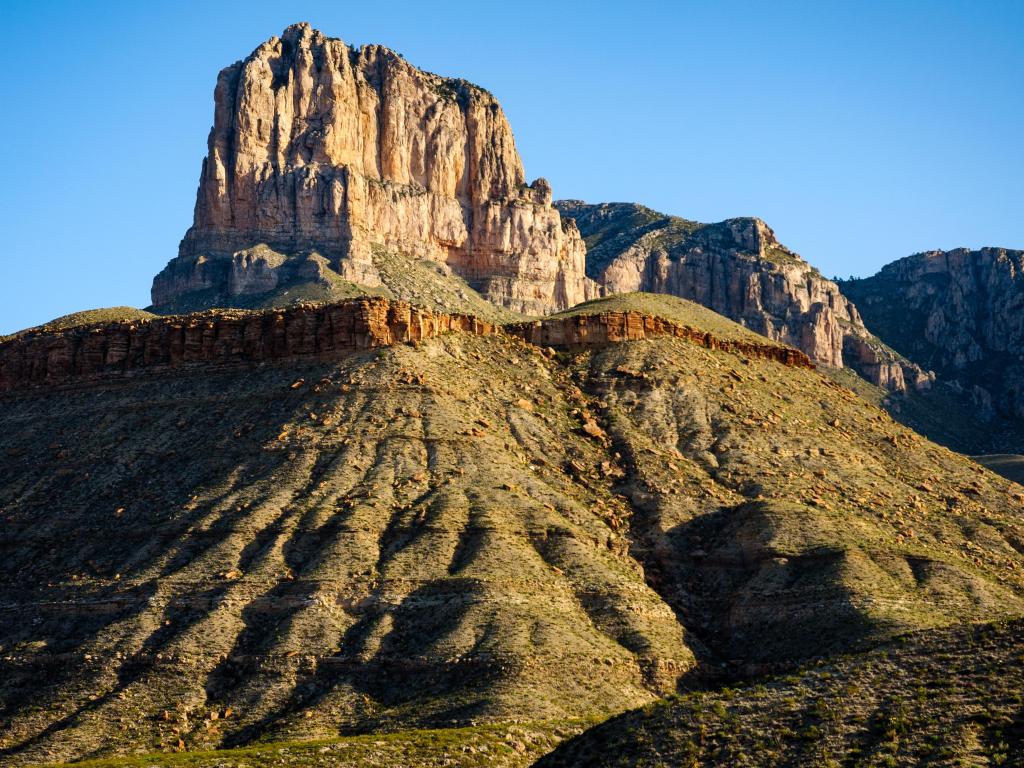 The Big Bend Route
Kick off your journey from El Paso, heading east along the Mexico-Texas border on I-10. You will soon reach Marfa, known for its vibrant arts scene and historic charm, Marfa is a pit stop you won't want to miss.
After soaking in the Marfa vibes, continue on until you reach Marathon. Here, head south to Big Bend National Park. The towering mountains and dense forests are truly a sight to behold.
Head north to Fort Stockton and then keep going east, and you'll pass through Fredericksburg before arriving at the bustling city of Austin.
Once you've had your fill of Austin, head north and cut through Waco. And just like that, you'll see the vibrant city lights of Dallas, marking the end of your adventure-filled trek across the Lone Star State.
Best places to stop between Austin and San Antonio
A relaxing and luxurious hotel stay can make all the difference to your road trip experience, even if the journey itself is full of awesome things to see.
To help make sure your El Paso to Dallas road trip is sure to impress, we've chosen our favorite places to stay on either route, together with some of the best things to do during your brief pit stop.
Discover "the Cultural Gem of the South Plains", Lubbock
Halfway between El Paso and Dallas on the Carlsbad Caverns Route, you'll reach Lubbock, a thriving city teeming with attractions, places to dine, and fantastic places to lay your head at night.
Known as the cultural gem of the South Plains region, Lubbock is a hotspot for anyone looking to soak up local history and culture. Immerse yourself in the melodies and life of rock 'n roll icon Buddy Holly at the Buddy Holly Center, a must-visit for all music lovers.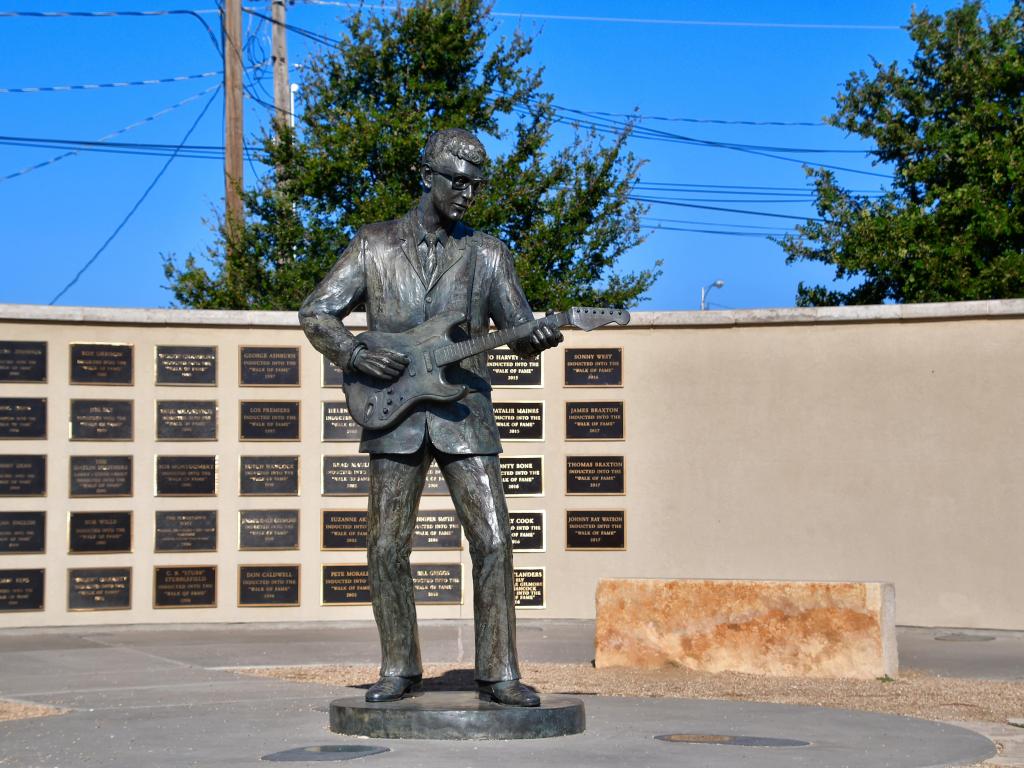 For those with a penchant for history, Lubbock houses the Silent Wings Museum, a tribute to the World War II glider pilots trained in the area. Here, you'll discover the past of the glider program, accompanied by military artifacts and a fully restored WACO CG-4A glider.
And for an experience you won't find just anywhere, visit the American Wind Power Center. This museum boasts one of the world's most extensive collections of windmills and offers insight into the evolution of wind power.
When it comes to where to stay, we can't recommend the Cotton Court Hotel enough. Nestled in downtown Lubbock, the location is perfect, putting you in proximity to all the city's must-see sights.
The Cotton Court Hotel boasts a design inspired by Texas, incorporating modern industrial elements throughout. Every guest room is adorned with locally sourced artwork and furnishings. Plus, dog lovers rejoice - this place is as pet-friendly as it gets!
After a day of exploring, unwind by the inviting fireplace in the lobby or take a dip in the stunning outdoor pool. The hotel also hosts an outstanding on-site restaurant, serving up delicious Texas-inspired dishes and a selection of expertly crafted cocktails.
Relax at the gates of Big Bend National Park in Lajitas
Just past the midpoint on The Big Bend Route, Lajitas stands as an ideal gateway to the Big Bend National and State Parks. These parks are a sanctuary for anyone with a love for the outdoors, providing a plethora of opportunities for mountain biking, rock climbing, wildlife photography, and river exploration.
Located in Texas, Lajitas is celebrated for its upscale resort, stunning vistas, and close proximity to the Big Bend Ranch State Park and Big Bend National Park. It is a captivating stopover for travelers seeking to delve into the untamed allure of the Big Bend region and the Chihuahuan Desert.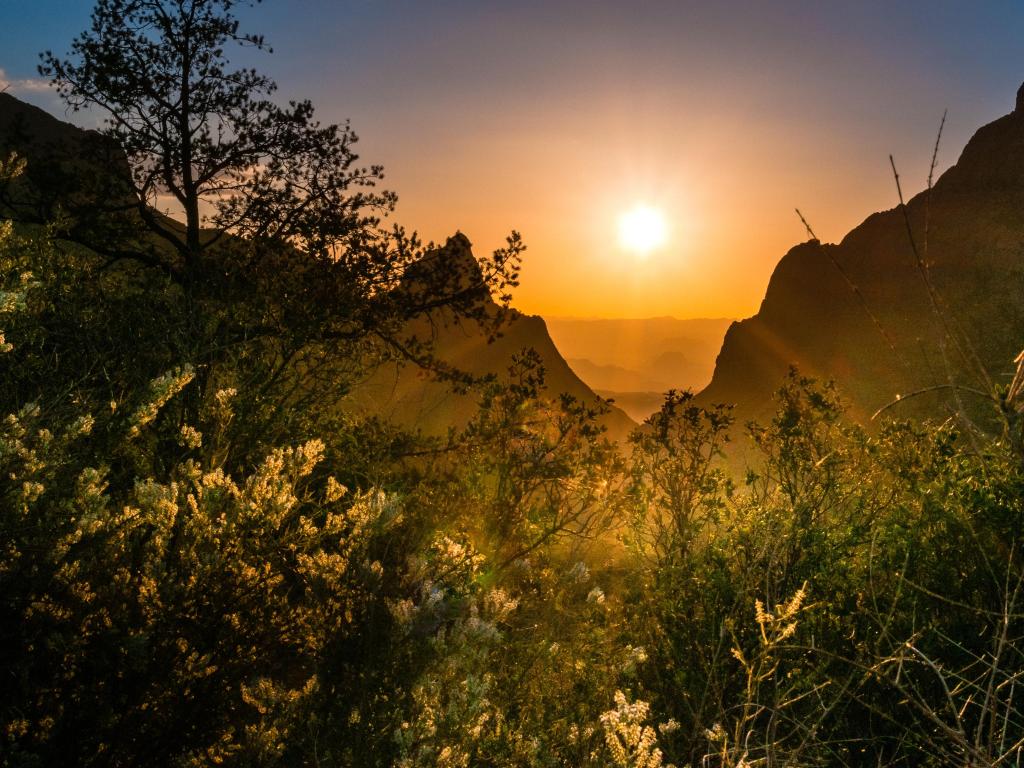 The town is scenically positioned along the Rio Grande, the natural divide between the United States and Mexico. Here, you can enjoy paddle boarding, tubing, and fishing, all while appreciating the remarkable landscapes of the Big Bend region from a unique viewpoint.
Another gem of an attraction within the vicinity of Big Bend National Park is Terlingua Ghost Town. This intriguing site is distinguished by its peculiar ambiance, antique appeal, and entertaining annual festivities such as the International Chili Cookoff championship.
Situated in the heart of the Chihuahuan Desert, adjacent to the Rio Grande and surrounded by towering mountains, the Lajitas Golf Resort basks in a stunning location. Novices and professional golfers alike can try their hand at the 18-hole championship golf course, expertly designed by Lanny Wadkins.
The resort is happy to organize guided tours and outings such as mountain biking, river expeditions, and hiking trips in the nearby Big Bend National Park. Alternatively, guests can engage in horseback riding, bird-watching tours, and archaeological digs on the resort premises.
Following a day packed with park adventures, you can unwind at the luxurious full-service spa offering a diverse array of treatments, including hot stone massages, detoxifying body wraps, and facials, all inspired by indigenous plant life and cultural practices.
While lodging at this resort, remember to sample the mouth-watering West Texan cuisine at the exquisite in-house restaurant.
Where to stay when you reach Dallas
Dallas, Texas, offers a range of accommodations, but the standout is Hotel ZaZa Dallas. Located in the lively Uptown neighborhood, this boutique hotel is known for its unique style, excellent service, and upscale amenities.
The beautiful hotel, ideally situated near the Dallas Arts District, features luxurious guestrooms and suites, a full-service spa, an award-winning restaurant, and a resort-style pool.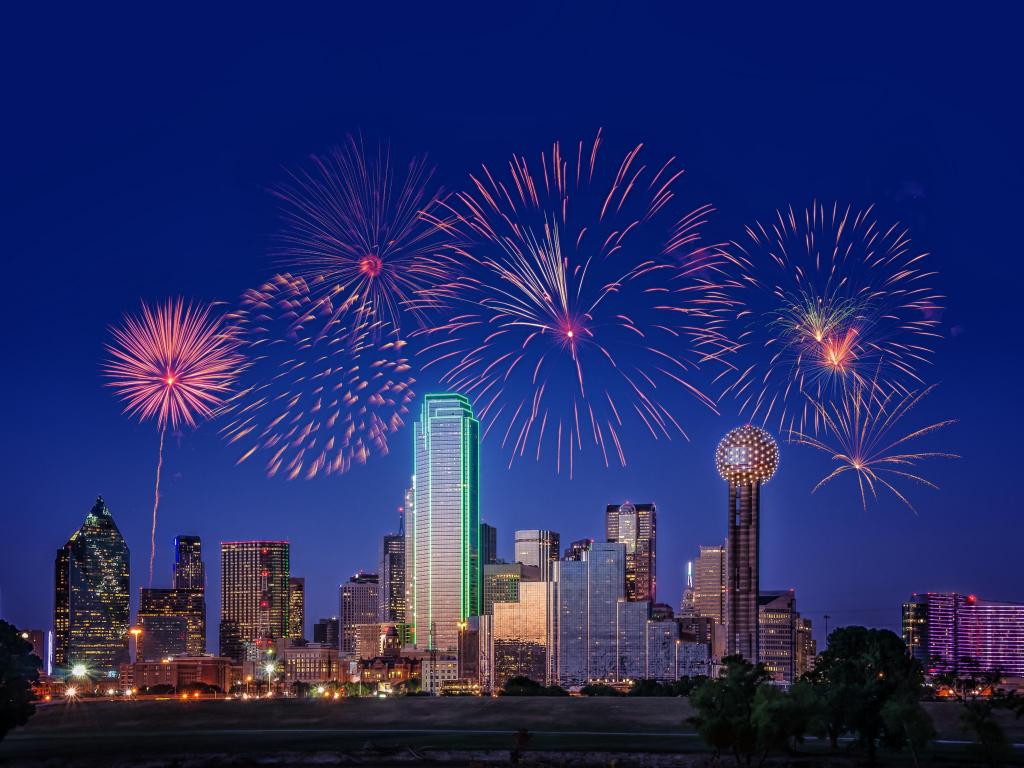 During your stay, make sure you pay a visit to the renowned museums, art galleries, and performance halls (including the Dallas Museum of Art and the Winspear Opera House) that are all nearby.
For shopping and dining, Hotel ZaZa Dallas is a short distance from McKinney Avenue: an area filled with high-end boutiques, cafes, and gourmet restaurants. The free McKinney Avenue Trolley can take guests to West Village, a popular Uptown Dallas district, making the hotel even more appealing.
Finally, after a day of exploring, guests can relax at the Monarch, the hotel's in-house restaurant. Offering innovative dishes and a beautiful view of the Dallas skyline, it's a top dining destination.
The Poolside at ZaZa is also great for enjoying the Texas sun with a cocktail in hand. With its mix of luxury, prime location, and hospitality, Hotel ZaZa Dallas is an excellent accommodation choice.
Things to see on a road trip from El Paso to Dallas
While the start and end points for this road trip fall within Texas, the journey is deceptively varied and full of exciting things to do.
To help with your planning - and perhaps also with your decision between our two routes - we've set out our favorite things to see on the Carlsbad Caverns Route and the Big Bend Route from El Paso to Dallas below.
The Carlsbad Caverns Route
Guadalupe Mountains National Park - This nature reserve is home to an array of plant and animal species and is renowned for its hiking trails and Guadalupe Peak, the tallest summit in Texas. It offers a spectacular view of El Capitan.
Carlsbad Caverns National Park - A UNESCO World Heritage Site, this park presents a unique labyrinth of caves. Admire the incredible limestone formations in this underground cave system.
Living Desert Zoo & Gardens State Park - Situated in Carlsbad, this zoo and botanical garden is a visual delight showcasing the native plants and animals of the Chihuahuan Desert.
Roswell, New Mexico - A short detour from the route, Roswell is famous for the 1947 UFO incident. The International UFO Museum and Research Center among other attractions make this a captivating stop.
Muleshoe National Wildlife Refuge - This refuge in Texas offers an impressive display of the state's wildlife diversity. It provides a habitat for migratory birds and other wildlife.
Caprock Canyons State Park - Situated in Quitaque, Texas, this state park features striking canyons and a resident bison herd, alongside numerous recreational activities.
Palo Duro Canyon State Park - The second-largest canyon in the United States, it offers outstanding hiking and biking opportunities alongside stunning vistas.
Joyland Amusement Park - Located in Lubbock, this family-run amusement park offers a multitude of rides, games, and entertainment. It's a fantastic destination for a family day out.
Fort Worth Stockyards National Historic District - This unique historic district in Fort Worth, Texas provides a glimpse into the Old West with its shops, restaurants, and live entertainment.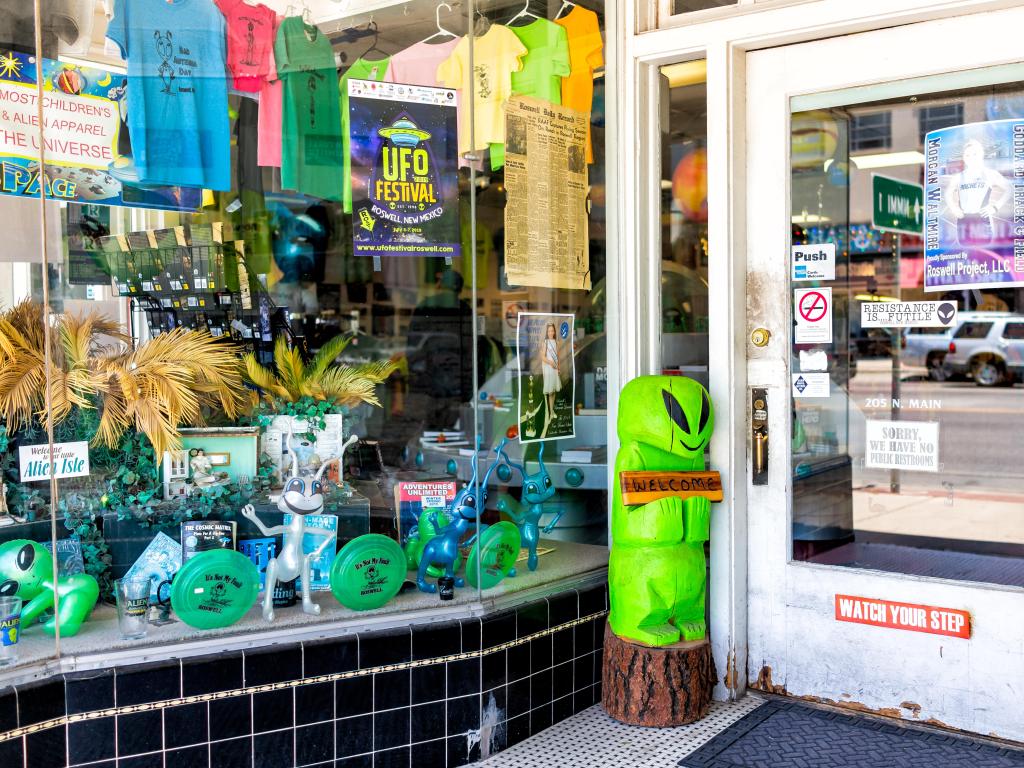 The Big Bend Route
Fort Leaton State Historic Site - Explore this 19th-century adobe fort and trading post, and learn about the region's history while enjoying the stunning desert landscape views.
Balmorhea State Park - This park in Toyahvale is famous for having the world's largest spring-fed swimming pool. Swimming, snorkeling, and observing the unique underwater ecosystem are must-do activities.
McDonald Observatory - Situated in Fort Davis, this esteemed observatory provides daytime tours, solar viewing, and nighttime star parties. Explore the universe, use the powerful telescopes, and admire the night sky's beauty.
Fort Davis National Historic Site - This well-maintained 19th-century military post offers an insightful peek into frontier life. You can discover the fort's role in protecting settlers and travelers and take part in living history demonstrations.
Enchanted Rock State Natural Area - Located in Fredericksburg, this site features a large pink granite rock formation rising 425 feet above the ground. Hike the trails around the rock and enjoy breathtaking panoramic views from the summit.
Pedernales Falls State Park - In Johnson City, this park offers cascading waterfalls along the Pedernales River. You can hike, swim, birdwatch, and relax amidst nature.
Hamilton Pool Preserve - This stunning natural pool in Dripping Springs, complete with a 50-foot waterfall, is surrounded by limestone cliffs and lush vegetation. It's an ideal spot for swimming and picnicking.
Lady Bird Johnson Wildflower Center - This beautiful botanical garden in Austin conserves and showcases native Texas plants. Enjoy exploring the gardens, guided tours, and educational programs.
Zilker Park - A sprawling urban park in Austin, it offers recreational facilities like playgrounds, sports fields, and picnic areas, along with the famous natural spring-fed Barton Springs Pool, which is perfect for swimming and relaxing.
Texas State Capitol – Located in Austin, this building is an impressive architectural landmark and the seat of the Texas state government. You can take guided tours to learn about the history, architecture, and legislative processes of this iconic building.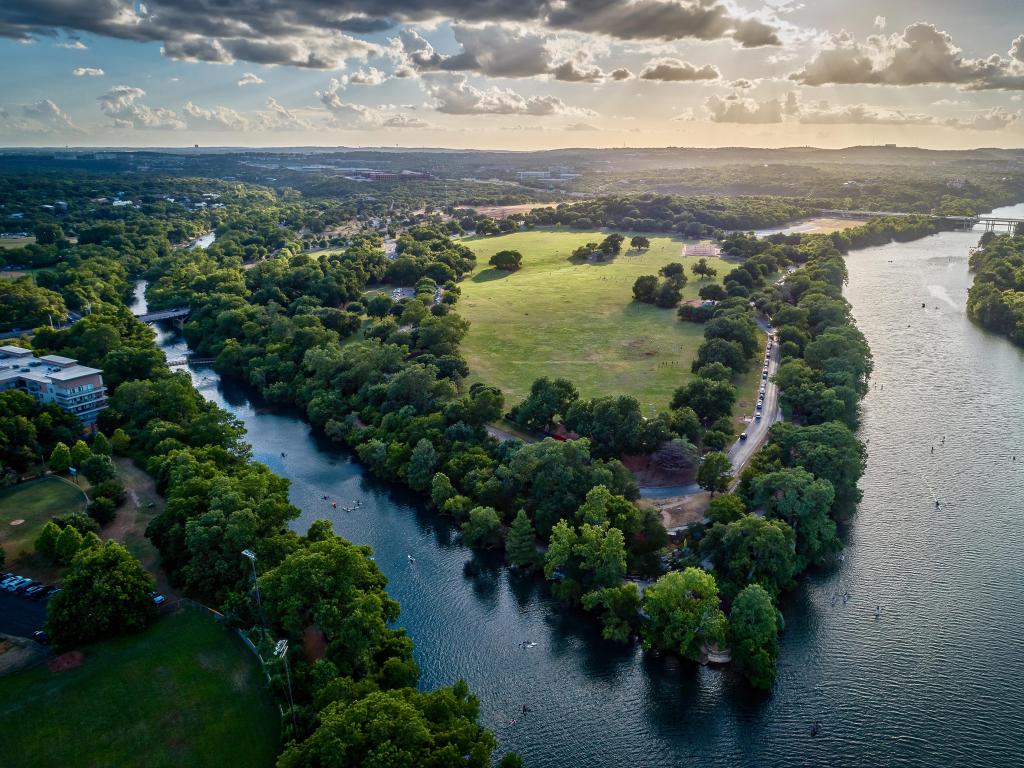 Best time to go on a road trip from El Paso to Dallas
Dallas, Texas, is known for its humid subtropical climate, creating a diverse range of weather conditions throughout the year. Each season provides a unique experience for travelers, making Dallas a versatile destination.
Summers in Dallas are characterized by hot and humid conditions, with average highs ranging from the mid-90s to the low 100s Fahrenheit. Despite the heat and humidity, the cooler evenings provide an excellent opportunity to explore Dallas's bustling nightlife scene.
Dallas experiences mild winters with average daytime highs in the upper 50s to low 60s Fahrenheit. However, temperatures can drop into the 30s Fahrenheit at night. The city typically enjoys sunny winter days, making it attractive for those looking to escape harsher winter climates.
The spring and fall seasons offer a comfortable climate, with average highs fluctuating from the upper 60s to low 80s Fahrenheit in spring and mid-70s to mid-80s in fall. These seasons typically experience less tourist traffic, creating a relaxed atmosphere and potentially providing more affordable accommodations.
Dallas hosts the State Fair of Texas annually from late September to October. This massive event includes carnival rides, concerts, auto shows, and a variety of food, drawing large crowds. Planning your trip around these events could add a memorable touch to your experience.