Road Trip from El Paso to Austin
Embark on an unforgettable journey from El Paso to Austin and discover the magnificent desert landscapes and iconic national parks of the south of Texas like never before on this epic road trip.
The 860-mile road trip from El Paso to Austin takes 13 hours and 50 minutes to drive, visiting Marfa, Big Bend National Park, and San Antonio on a longer route through Texas or via Carlsbad Caverns, taking a shorter way through Texas and New Mexico.
On this incredible road trip, experience the diverse culture, natural beauty, and history of southern Texas and parts of New Mexico. Keep reading to find the best routes, amazing places to visit, and most memorable things to do en route.
How far is Austin from El Paso, and how long will the road trip take?
Comparison of road trip routes between El Paso and Austin

| Route | Distance | Driving Time |
| --- | --- | --- |
| The Carlsbad Caverns Route | 750 miles | 12 hours 30 minutes |
| The Big Bend National Park Route | 860 miles | 14 hours |
The leisurely drive to Austin from El Paso via The Big Bend National Park Route takes about 14 hours to cover 860 miles without any overnight stopovers and detours.
For a shorter and more direct trip, take The Carlsbad Caverns Route, covering 750 miles over 12 hours and 30 minutes of driving, not stopping for food or gas breaks.
Whichever route you pick, to enjoy the gorgeous Texan landscapes at ease, we highly recommend you take 4-5 days.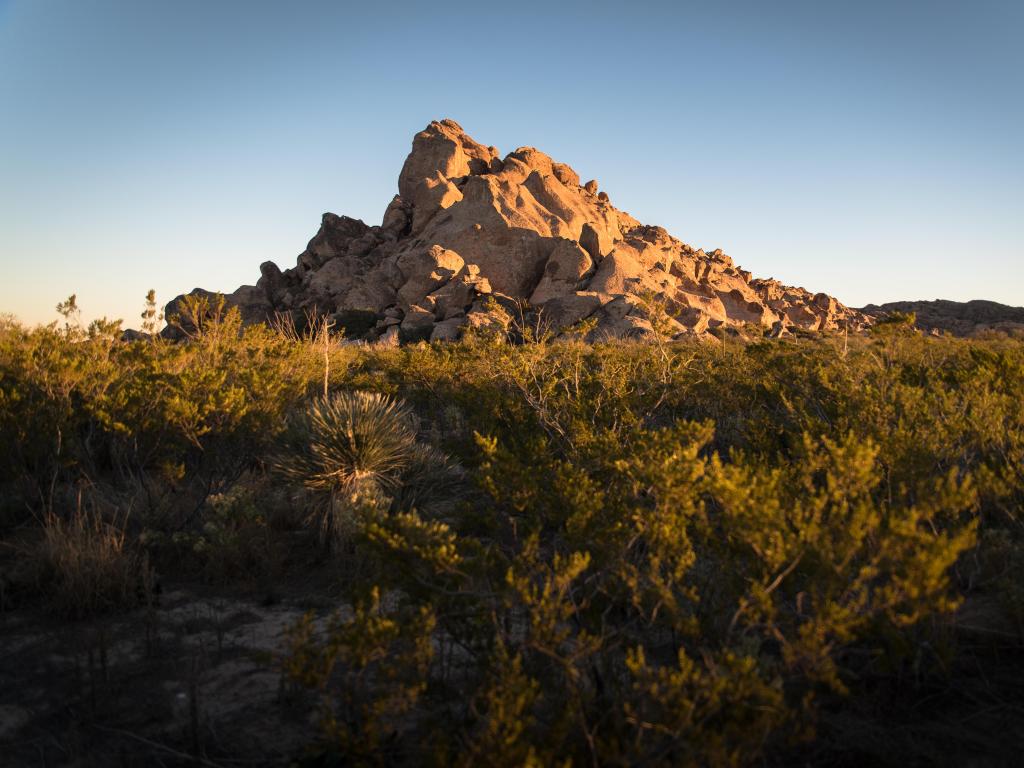 Best road trip route from El Paso to Austin
Below we have detailed two excellent routes taking you through Texas' most famous attractions and striking national parks.
The Big Bend National Park Route takes you through several major Texan cities that give you a glimpse into the life and culture in Texas. You'll first visit the small town of Marfa, where you can explore the thriving art scene.
Then you'll experience the natural beauty of Texas at The Big Bend National Park by hiking, trailing, and biking the diverse terrains. For an authentic Tex-Mex food scene, you can count on your visit to San Antonio before finally reaching Austin.
If you want to save 100 miles and a few hours of driving, we suggest you take The Carlsbad Caverns Route.
While there are fewer attractions to visit on this route, the beautiful Carlsbad Caverns, with over 119 limestone caves, make for an exciting spot for exploration.
The Big Bend National Park Route
Hop on to Interstate 10 (I-10) to head east from El Paso. Drive along the South America-Texas border through the rustic dry landscapes.
At Van Horn, take a right turn on US-90 to detour to Marfa. After exploring the small desert city and its thriving art scene, continue US-90 till Marathon.
Then take a right to head south on US-385 for your next stop at Big Bend National Park. Spread over 150 miles, it is a hiker's paradise with many opportunities to trail the mountains and the desert.
Next, head back on US-385 northward till it meets I-10 again. Continue your westward journey all the way to San Antonio. Explore the nightlife and bustling city life before heading out.
For the final lap of our trip, take the I-35 out of San Antonio and head north to reach Austin.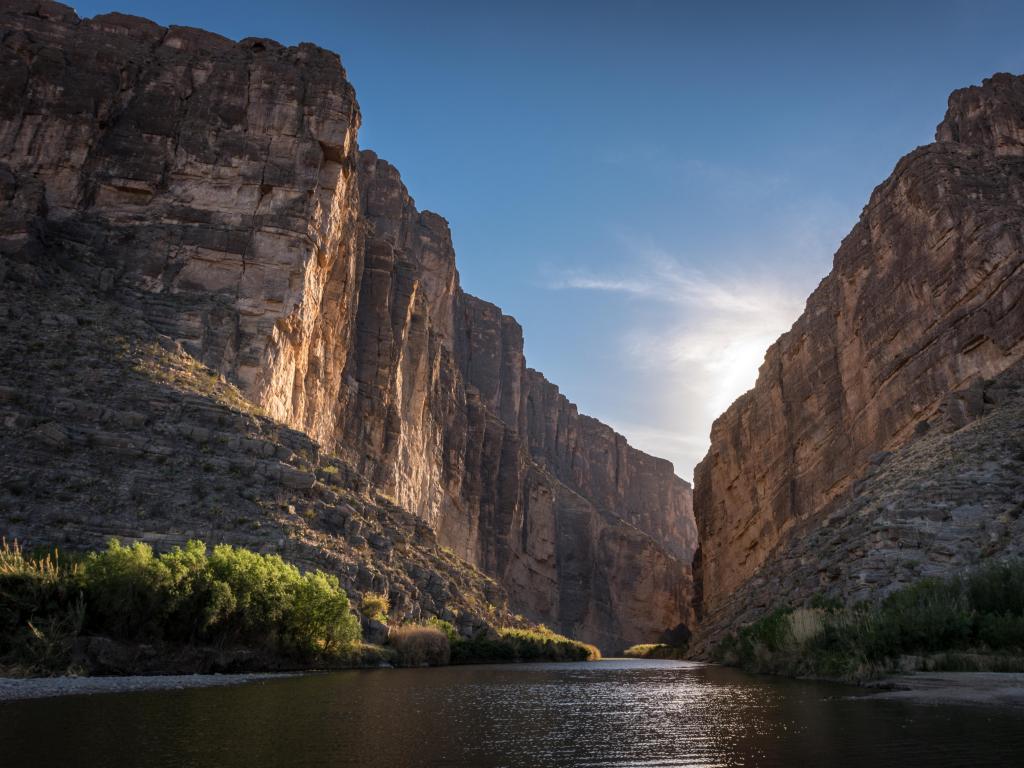 The Carlsbad Caverns Route
Leave El Paso by taking US-54 out of the city. Head north till you reach the Mescalero reservation and take a right on US-82 through the Lincoln National Forest.
After the road meets US-285, follow it south to Carlsbad and explore the unique limestone cave network at Carlsbad Caverns.
Taking US-62 out of the Caverns, merge into NM-176, and head east. After crossing the New Mexico-Texas border, continue driving on TX-176 till you reach Big Spring.
From there, take US-87 and navigate the tiny South Texas towns like San Angelo. At the lake town of Brady, switch to TX-71 and follow it south along the Colorado River all the way to Austin.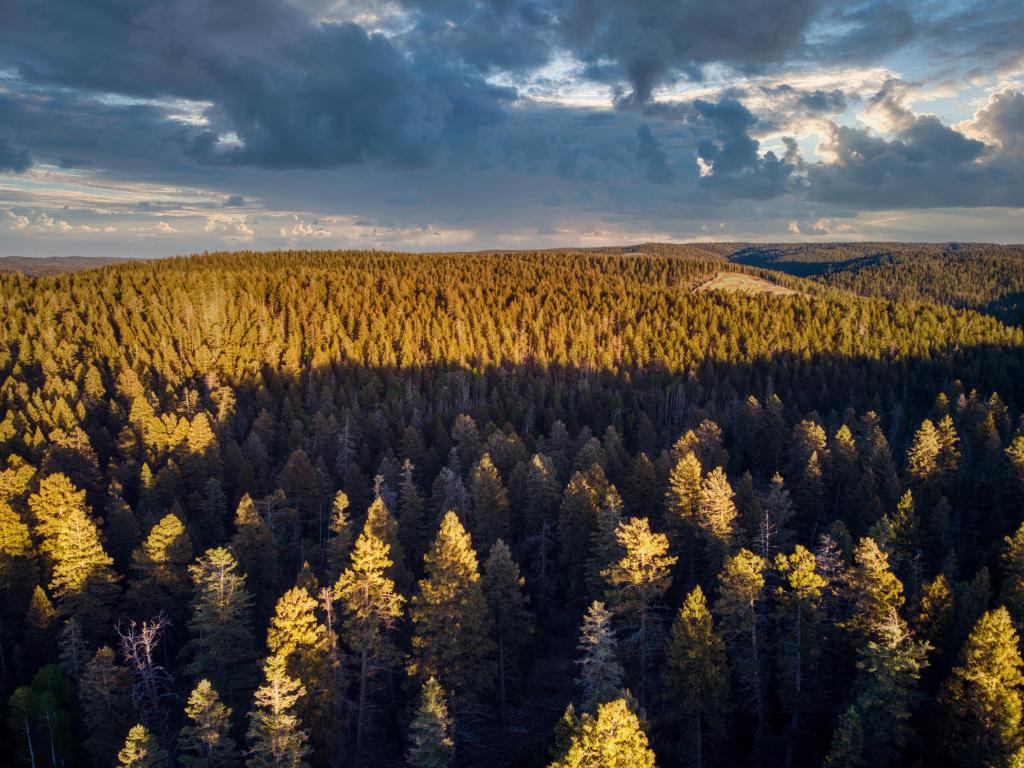 Best places to stop between El Paso and Austin
The journey is relatively shorter than many other US road trips but is nonetheless filled with many natural sights that'll take your breath away.
We have picked just the right places and hotels for a relaxing trip to explore the region thoroughly.
Explore the vibrant culture of San Antonio
About halfway on the Big Bend Route, you'll meet the only big city on the way. While there are many things to enjoy in this city, you'll especially enjoy the budding food culture and the classic Tex-Mex cuisine, like chili con carne and breakfast tacos at San Antonio.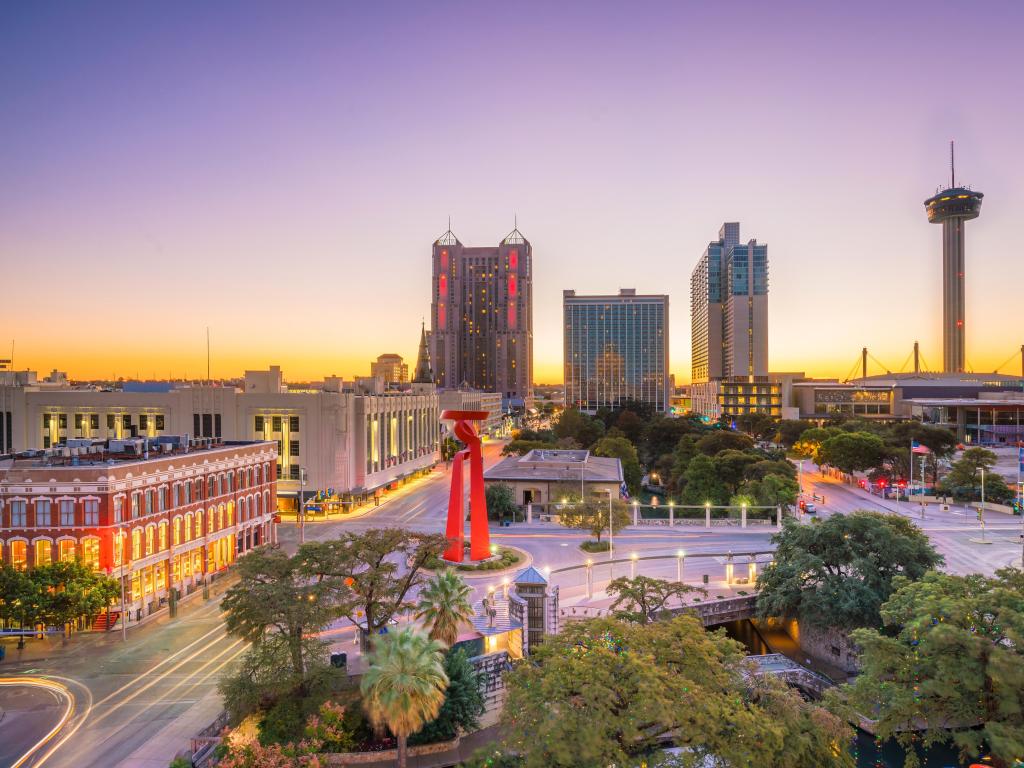 One popular attraction in San Antonio is the Alamo, a museum showcasing exhibits, artifacts, and a chapel. It is a historic mission where a small group of Texans fought against Mexican forces in 1836.
If you enjoy diving into a world of art, visiting The San Antonio Museum of Art is a must. This museum has a collection of over 30,000 works of art from around the globe, including ancient Greek and Roman artifacts, contemporary art, and Latin American art.
Another thing we love to do in this city is a stroll on the scenic waterway of the San Antonio River Walk. On this happening river walk, hotel Hyatt Regency San Antonio Riverwalk is a perfect place to explore the restaurants, bars, and shops nearby.
You can enjoy city or river views from the comfort of your spacious and modern rooms. If traveling with a group, you'll love the family-friendly amenities, such as a heated outdoor pool and activities like scavenger hunts and movies by the pool.
While the restaurants outside are within walking distance of the hotel, you can indulge in delicious meals at the many on-site dining options. The hotel is also suitable for a business stay with a functional business center, meeting space, and high-speed internet access.
The next day, hop on the highway conveniently as you continue your journey.
Explore the caves at the Carlsbad Caverns
Located halfway on The Carlsbad Caverns Route, this town allows you to explore this natural environment wonderfully. Also, it is the only stopping point on the route as there are no other nearby cities to visit.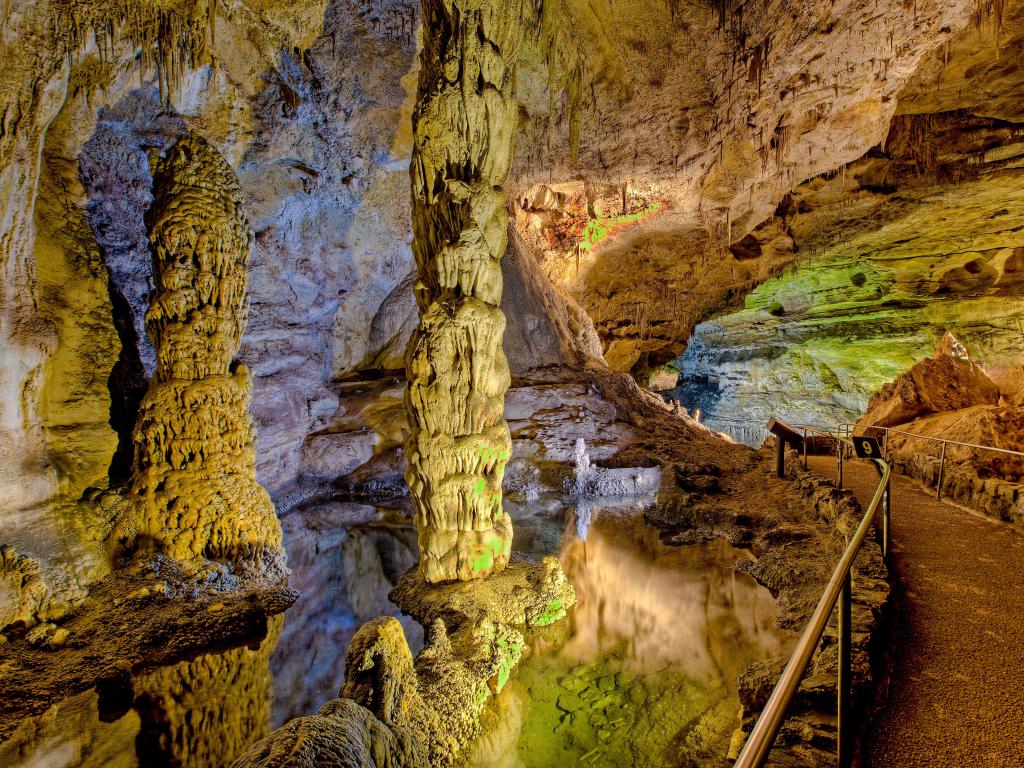 The main highlight of this town is Carlsbad Caverns National Park, a stunning underground network of limestone caves that features stalactites, stalagmites, and other unique formations. The park also has hiking trails, wildlife, and bat flights at dusk.
If you love zoos, you can admire animals and plants native to the Chihuahuan Desert, including bison, bobcats, and cacti, at the Living Desert Zoo and Gardens State Park. You can also take guided tours or explore them on your own.
Conveniently located near major attractions, our top choice for your stay at Carlsbad Caverns is Hyatt House Carlsbad. The rooms are comfortable and spacious, and the suites have full kitchens.
After a long day of driving, you can enjoy their outdoor pool and hot tub and relax on their patio with fire pits. Their accommodations are pet-friendly and great to enjoy outdoors.
Before you leave, don't forget to indulge in their generous spread of complimentary breakfast featuring hot and cold items.
Where to stay when you reach Austin
Known for its museums, nightlife culture, delicious Tex-Mex food, and so much more, Austin is a fun city to explore. For a relaxing stay, look no further than Fairmont Austin.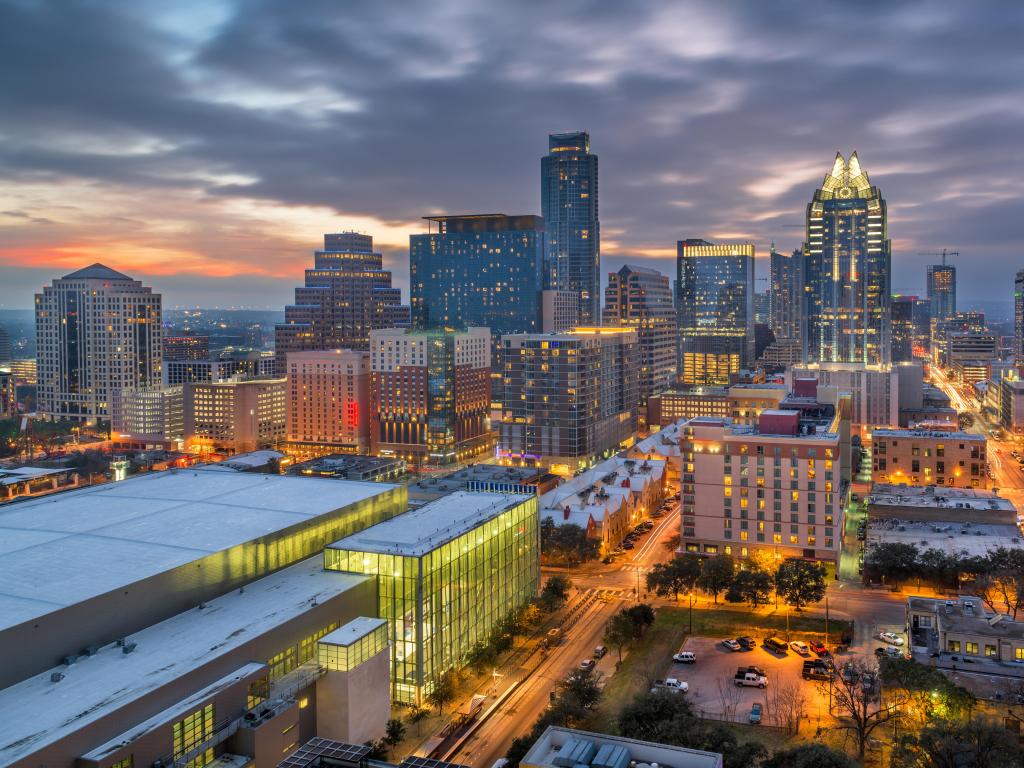 You can keep up with your workout routine with state-of-the-art equipment and an on-site fitness center. From a farm-to-table restaurant, a rooftop bar, and a coffee shop, you have multiple dining options to enjoy your meals.
While you can treat yourself to various spa treatments, massages, and facials, the stunning rooftop pool is equally enticing. Head to the hotel terrace for breathtaking views of the city and surroundings.
Things to see on a road trip from El Paso to Austin
During this short yet fun trip from El Paso to Austin, a few must-visit places will give you a glimpse into the Texan food, culture, history, and nature. We have highlighted our favorite spots along the way, which will make your trip worthwhile.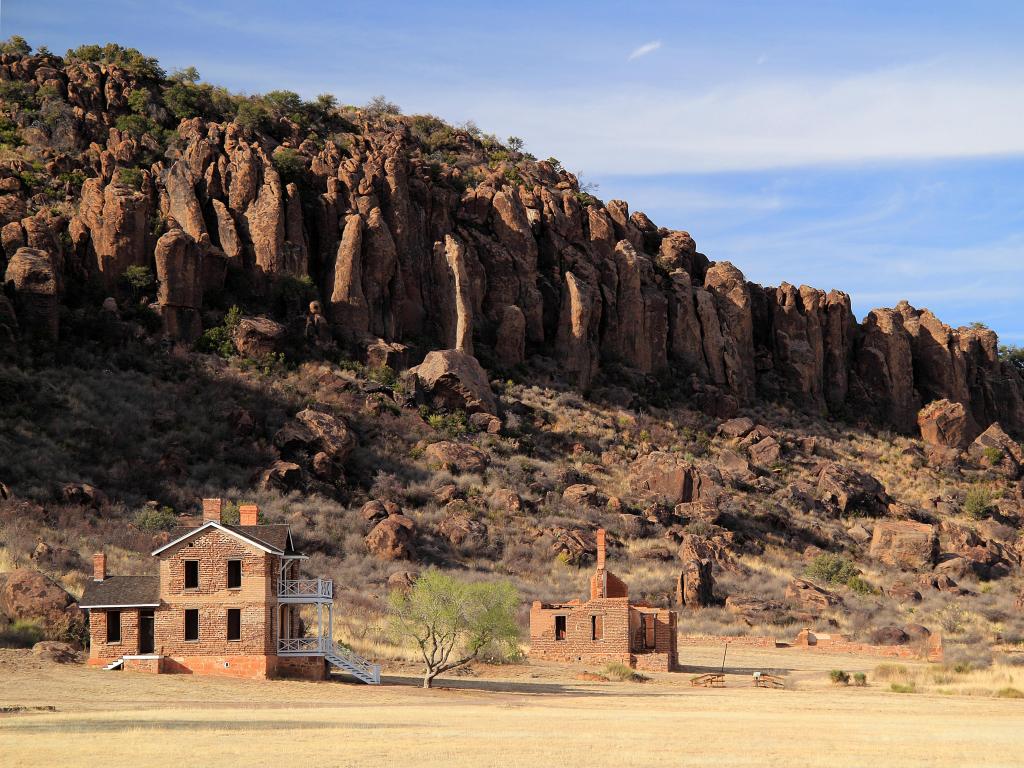 The Big Bend National Park Route
Fort Davis National Historic Site – Located in West Texas, Fort Davis is a historic frontier military post restored and preserved as a National Historic Site.
Big Bend National Park – This park is known for its stunning natural beauty and diverse wildlife, including bears, mountain lions, and javelinas.
Presidio de San Saba – Get ready to explore another historical site featuring the remains of a mid-18th-century jail. The Colonial Spanish Army ran this place before finally abandoning it in 1772.
South Llano River – Located only 30 minutes off route, this park is an excellent opportunity to stroll along the serene banks of the South Llano River or venture deep into the lush woods to explore hiking trails.
Stonehenge II – An hour from San Antonio, marvel at the smaller-scale replica of the actual Stonehenge at this site.
Watermelon Water Tower – Shaped like a watermelon, this water tower is the perfect quirky attraction to take your next holiday snap.
Lockhart State Park – Step away from the hustle and bustle of your routine and enjoy the wonderful outdoors and activities like hiking, golfing, and swimming at this unique park.
Southwest Museum of Clocks and Watches – Chock full of rare clocks, unique cuckoos, and antique timepieces; this museum is a must-visit if you are a watch enthusiast.
McKinney Falls State Park – This famous state park is a thorough crowd-pleaser outside Austin, TX. Anyone who likes the outdoors will love it for fishing, hiking, or biking. It is also home to a 500+-year-old cypress tree, fondly called "Old Baldy," a perfect backdrop for a fun picture.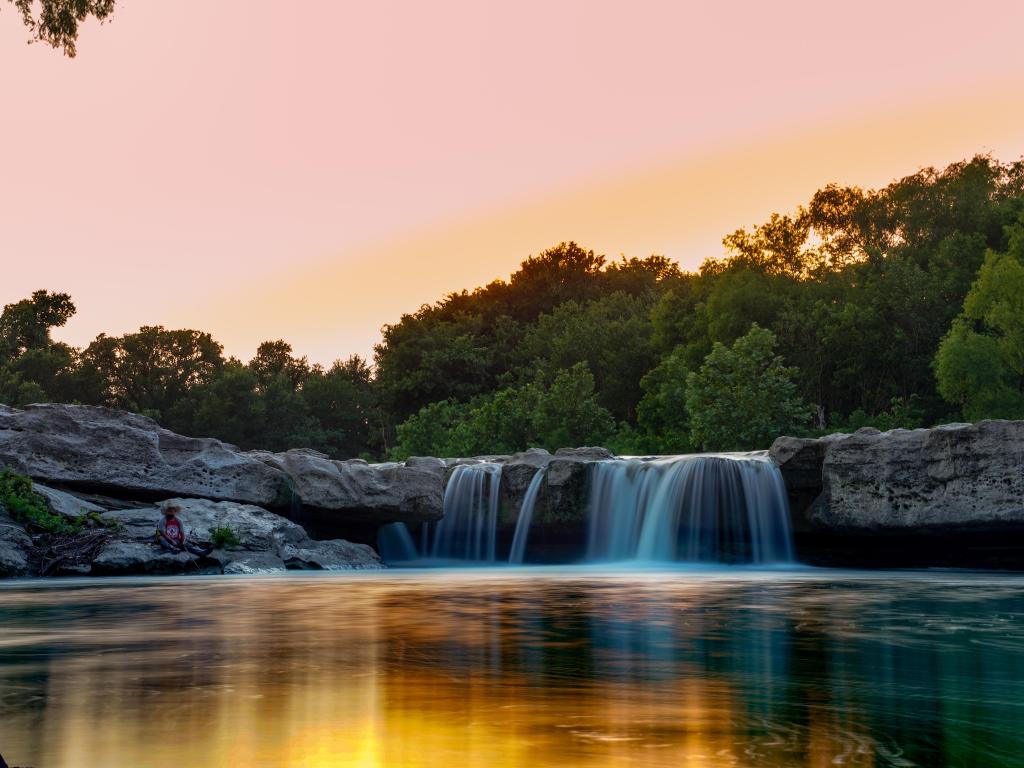 The Carlsbad Caverns Route
White Sands National Park – An hour from El Paso, this unique park is filled with an endless sea of white sand and sand dunes. Enjoy the unique landscape and wildlife at this exciting spot.
Permian Basin Petroleum Museum – Permian is a central oil-producing region in the United States, and the museum offers interactive exhibits and tours. You can see the evolution of the 230-million-year history of oil at this one museum.
National Wasp Museum – Unlike the buzzing insects that you might confuse with, this museum is dedicated to the life and legacy of the Women Airforce Service Pilots. Most exhibits honor the women who served during the Second World War.
National Museum of the Pacific War – This museum tells the story of the Pacific theater during World War II, with exhibits on the battles, weapons, and people who fought.
Carlsbad Caverns National Park – This stunning underground network of caves features unique limestone formations, underground lakes, and bat flights at dusk.
Fort Concho National Historical Landmark – The fort was an important military outpost in the late 1800s, and today visitors can explore the restored buildings and learn about life on the frontier.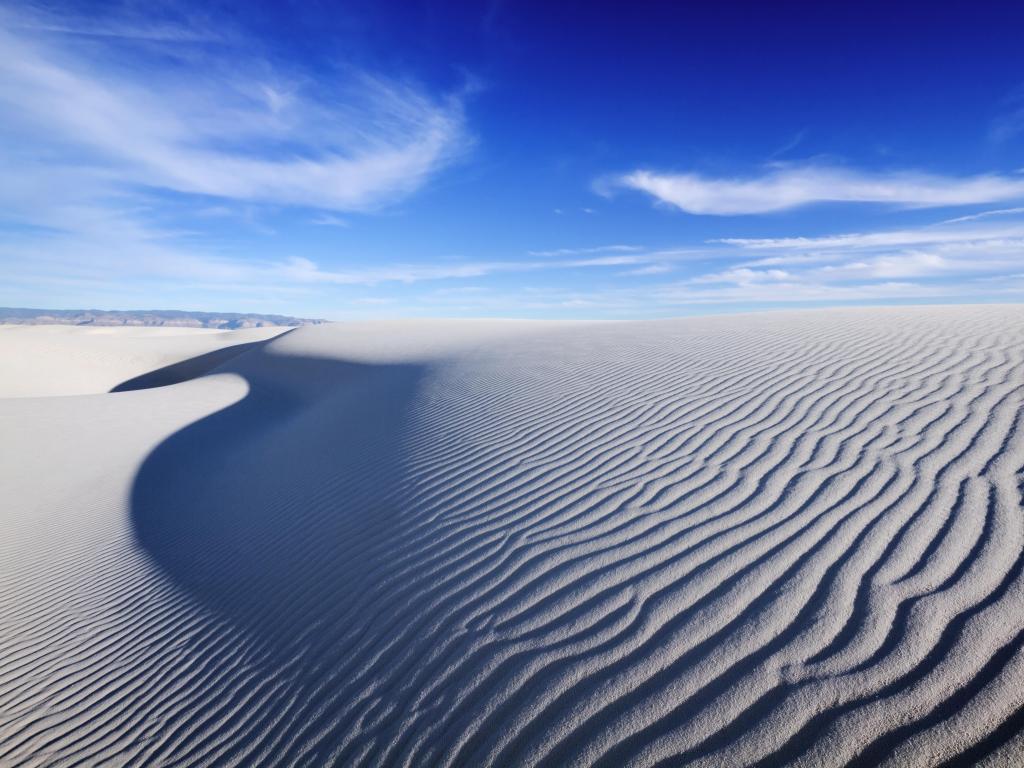 Best time to go on a road trip from El Paso to Austin
You can visit Austin anytime, depending on your comfort with hotter temperatures. If you don't mind the heat, stop by in the summer when the city is buzzing with people and events. Otherwise, check it out during the winter or shoulder seasons.
Summer is a popular time to visit Austin, with temperatures ranging from the mid-80s to 90s Fahrenheit. You can expect large crowds and higher accommodation rates, and we suggest you book in advance.
Winter in Austin is mild, with temperatures ranging from the mid-40s to mid-60s Fahrenheit. This is the off-season for tourism, which means lower rates and fewer crowds. Some outdoor events and attractions may be closed or have limited hours during the winter months.
Because of the mild temperatures ranging from the mid-60s to mid-80s Fahrenheit, spring and fall are ideal seasons to visit Austin. These seasons offer lower rates and fewer crowds compared to the summer months.
Several outdoor events and festivals occur in Austin, such as the Texas Book Festival and the Austin City Limits Music Festival in October and South by Southwest (SXSW) in March.