Road Trip from Florida to Portland, Maine
The Eastern Coast of the United States has tons to offer when it comes to attractions, must-see cities, charming towns and gorgeous nature. For the ultimate exploration of the East Coast, check out our road trip from Florida to the beautiful coastal city of Portland, Maine.
The 1,500-mile road trip from Florida to Portland, Maine will take about 25 hours to drive. Notable sights are New York, Boston, Jacksonville, Savannah, Charleston, Washington DC, New Haven, Shenandoah National Park and Blue Ridge Parkway.
If we've piqued your interest, keep reading to discover all that awaits you on this once-in-a-lifetime road trip.
How far is Portland, Maine from Florida, and how long will the road trip take?
Comparison of road trip routes between Florida and Portland, Maine

| Route | Distance | Driving Time |
| --- | --- | --- |
| The Atlantic Coast Route | 1,500 miles | 25 hours |
| The Blue Ridge Parkway Detour | 1,520 miles | 25 hours |
We've got two stunning routes that will take you from Florida to the beautiful city of Portland, Maine. They share lots of similarities, with the key difference that the Blue Ridge Parkway Route veers in-land and away from the coast to pass through the Blue Ridge Mountains.
The Atlantic Coast Route sticks to the stunning Atlantic coast from Florida all the way up through New York to Maine. This route will take you about 25 hours to traverse, crossing about 1,500 miles in total.
The Blue Ridge Parkway Detour is slightly longer at 1520 miles but will also take you about 25 hours to cross without accounting for breaks or overnight stays!
While you could feasibly make this trip within a weekend, we recommend taking at least a week to complete this trip to get the most out of the many on-route attractions.
Looking to extend your road trip to Maine? Here is our ultimate road trip itinerary.
READ MORE - Ultimate Maine Road Trip Itinerary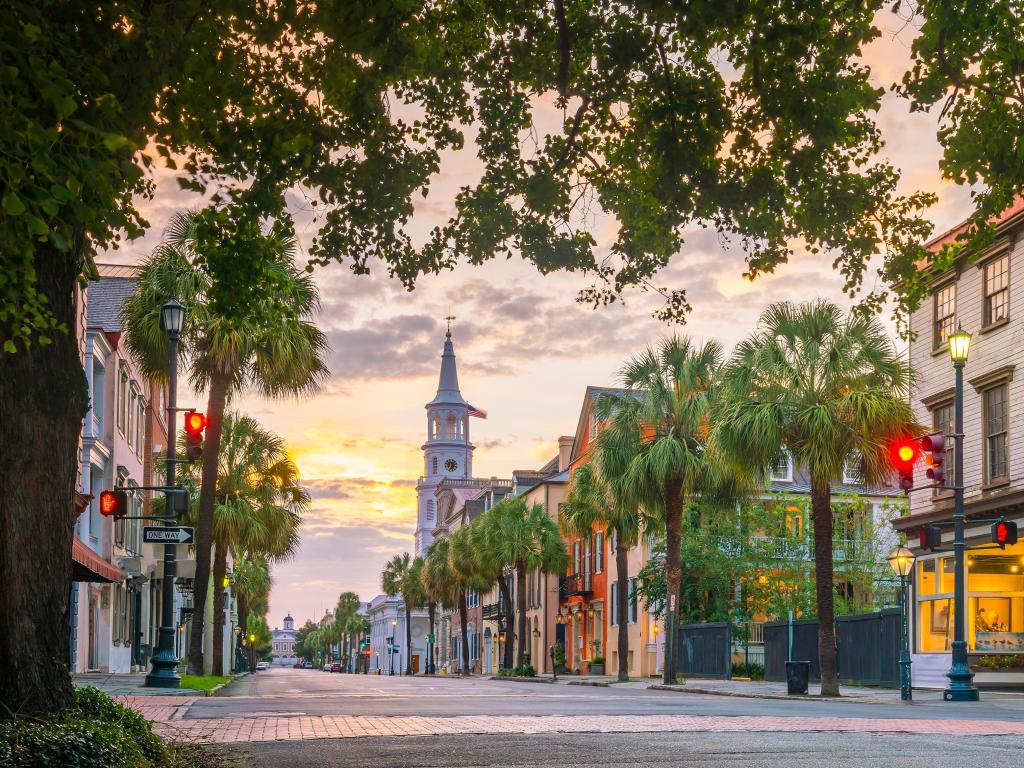 Best road trip route from Florida to Portland, Maine
When it comes to choosing a route for this road trip, it all comes down to what sort of experience you're looking for. For the most part, the routes follow similar paths, with the exception of a detour away from the coast and towards the Blue Ridge Mountains on the Blue Ridge Parkway Detour.
The Atlantic Coast Route spans the entire length of the Atlantic Coast, from picturesque Florida up to charming Portland, Maine. With stops in several cities, including popular destinations such as New York, Washington DC, Savannah, Philadelphia, and Boston, this route is city-forward but still offers stunning views of the Atlantic.
The Blue Ridge Parkway Detour is a breathtaking route that allows you to experience the beauty of the Blue Ridge Mountains and Shenandoah National Park. Along the way, there are several small and large cities to explore, including the must-see destinations of New York City, Washington DC, and Baltimore.
This route offers an unforgettable journey through stunning natural landscapes, historic landmarks, and charming towns. From the majestic mountains to the bustling cities, the Blue Ridge Parkway Detour offers something for every type of traveler.
The Atlantic Coast Route
Starting in Orlando, head north on Interstate 95 (I-95) towards Jacksonville. After about two hours, you will arrive in Jacksonville, where you can take a stroll on the beach or visit the Cummer Museum of Art and Gardens.
Continue on I-95 North until you reach Savannah, Georgia. This beautiful and historic city offers a variety of attractions, including the stunning Forsyth Park and the Savannah Historic District.
Next, head north to Charleston, South Carolina, which is known for its rich history, beautiful architecture, and delicious cuisine. Take a walk down Rainbow Row, visit the famous Charleston City Market, and enjoy some shrimp and grits for lunch.
From Charleston, head up to Richmond, Virginia. Richmond offers a variety of historical sites, such as the American Civil War Museum and the Virginia State Capitol.
After exploring Richmond, drive to the nation's capital, Washington D.C. This city is full of iconic landmarks, such as the White House, the Lincoln Memorial, and the Smithsonian National Museum of American History.
From DC, drive to Philadelphia, Pennsylvania and visit the Liberty Bell and Independence Hall, where the Declaration of Independence and the US Constitution were both signed.
Next, head to New York City. There are countless things to do and see in this vibrant and exciting city, such as visiting the Empire State Building, the Statue of Liberty, and Central Park.
Finally, drive north to Boston, Massachusetts, where you can visit Harvard University, the Freedom Trail, and the famous Fenway Park. End your journey in Portland, Maine and enjoy some fresh lobster and a stroll along the waterfront.
Check out our ultimate guide to an epic Maine road trip here.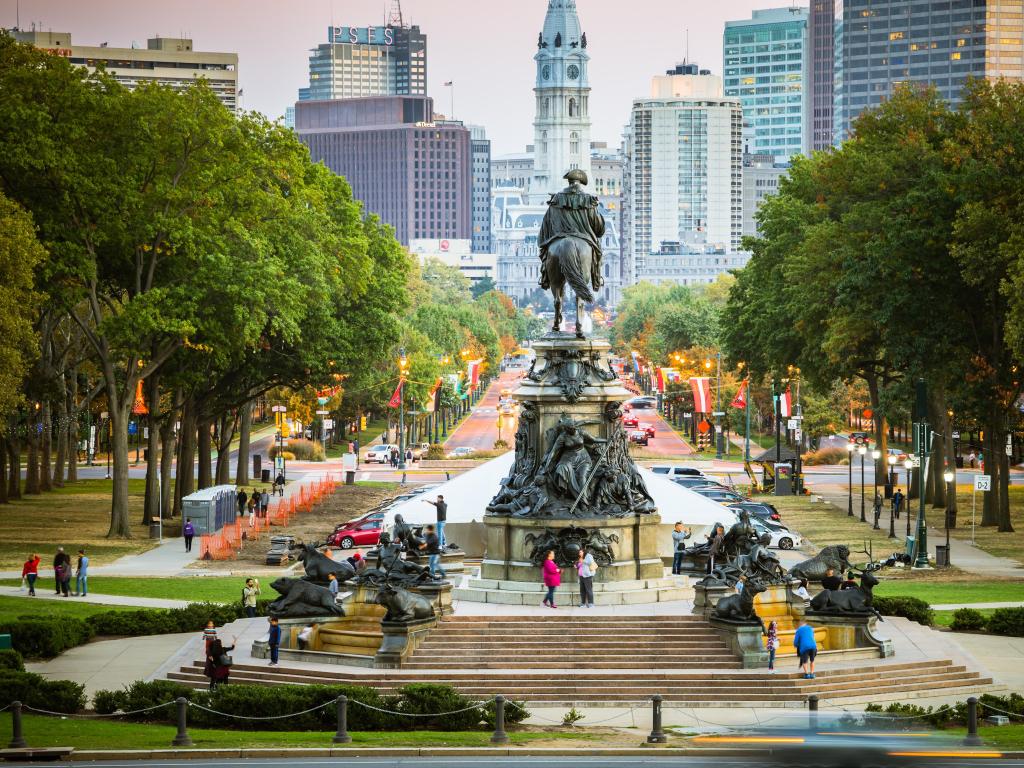 The Blue Ridge Parkway Detour
Starting in Orlando, head north on I-95 towards Charlotte, North Carolina. Once you reach Charlotte, take I-77 north towards Fancy Gap, Virginia. Take exit 8 towards VA-148 and follow the signs for the Blue Ridge Parkway.
Drive along the Parkway and enjoy the stunning scenery of the Blue Ridge Mountains as you head towards New York City to visit this iconic metropolis. When you're ready to move on, head north on I-95 towards Boston, Massachusetts.
Finally, make your way to Portland, Maine via I-95. There are tons of additional stops you can add along the way, but if you're looking to mostly enjoy natural landscapes then you can keep city stops to the options listed above.
There is so much more to see in Maine, though! Here is our ultimate Maine road trip itinerary.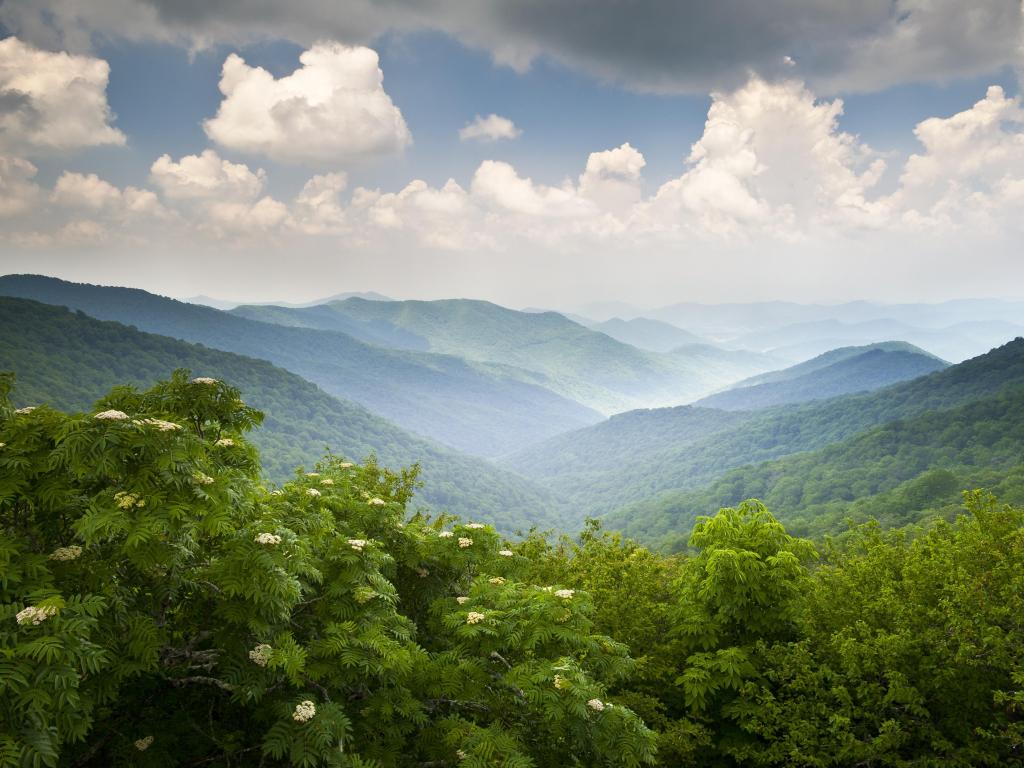 Best places to stop between Florida and Portland, Maine
Below, you'll find a couple of options for places to rest up during this beautiful road trip. You'll definitely need to stop in at least two separate cities, so here are options that would work for either route!
Take in the historic sights in Savannah
Savannah is a city that should not be missed on any road trip through the southern state of Georgia. The city is conveniently located on both the Atlantic Coast and Blue Ridge Parkway Detour, located about two-thirds of the way to your final destination in Maine.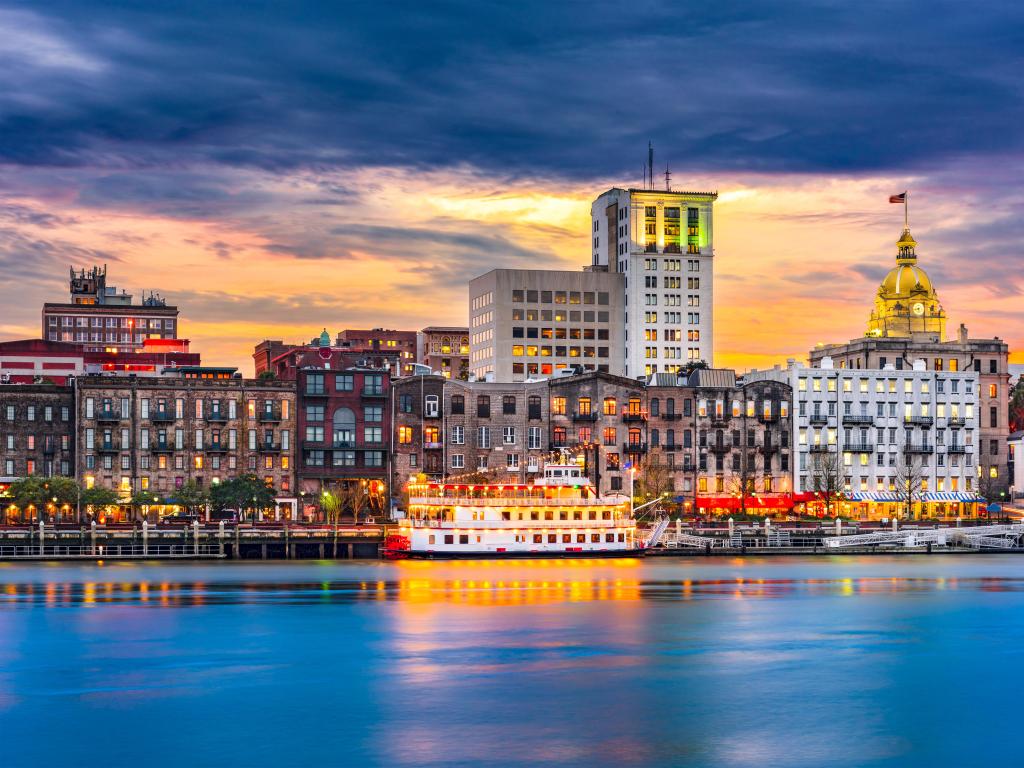 Savannah is historic city is known for its beautiful architecture and stunning coastal landscapes, making it a must-visit destination for anyone exploring the southeastern United States.
One of the highlights of Savannah is its picturesque historic district, with its cobblestone streets and charming squares. Visitors can take a leisurely stroll through the district and admire the beautiful architecture of the historic homes and mansions, many of which date back to the 18th and 19th centuries.
For architecture enthusiasts, the Cathedral Basilica of St. John the Baptist is a must-see attraction with its stunning stained-glass windows and intricate design.
Another popular attraction in Savannah is Forsyth Park, one of Georgia's most famous parks. This beautiful park is a great spot for a picnic during the summer or a relaxing stroll any time of year. Visitors can enjoy the park's fountain, historic monuments, and scenic views of the city skyline.
When it comes to finding a place to stay, the JW Marriott Savannah in the historic Plant Riverside District is an excellent choice. The hotel is comprised of three unique buildings that house a full-service spa and several fabulous dining options.
The location is also ideal, as it is within walking distance of most of Savannah's most notable attractions. And if you're looking to get back on the road quickly, the hotel is conveniently located near the highway.
An unforgettable visit to Washington DC
Washington DC is a fantastic option for either route. As the bustling capital of the United States, it offers an abundance of historic attractions, lively nightlife, and world-renowned museums, including the Smithsonian.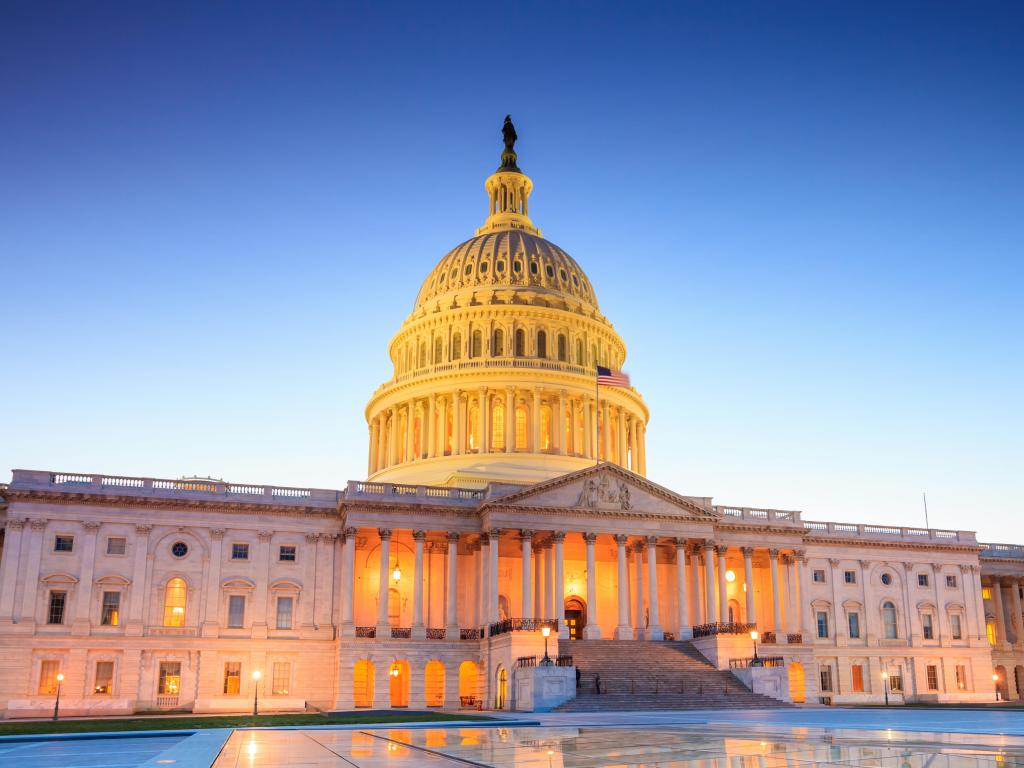 One of the most recognizable attractions in Washington DC is the Lincoln Memorial, a massive monument commemorating the great American President Abraham Lincoln.
As you explore the city, make sure to take in the breathtaking views of the National Mall and the reflecting pool. The United States Capitol Building, the home of the US Congress, is also a must-see. Marvel at the iconic architecture of this grand building and take a tour to learn about the legislative history of the United States.
If you're a fan of history, make sure to check out the Smithsonian National Museum of History, one of the world's most acclaimed museums. From a butterfly pavilion to hundreds of fossils, the museum offers a fascinating insight into the past.
Art lovers should not miss the John F Kennedy Center for the Performing Arts. This impressive cultural venue offers a range of performances, from theater to music, dance, and more.
When it comes to finding accommodation in Washington DC, the Mayflower Hotel is a top choice. This historically significant hotel is located just a stone's throw from the White House, making it an ideal location for exploring the city.
The Mayflower Hotel boasts luxurious amenities, including a 24-hour fitness center and a fabulous restaurant that serves breakfast, lunch, and dinner. The hotel is nestled in DC's Golden Triangle neighborhood, which is within walking distance of many of the city's most celebrated attractions.
Where to stay when you reach Portland, Maine
When it comes to finding accommodation in Portland, look no further than the stunning Press Hotel.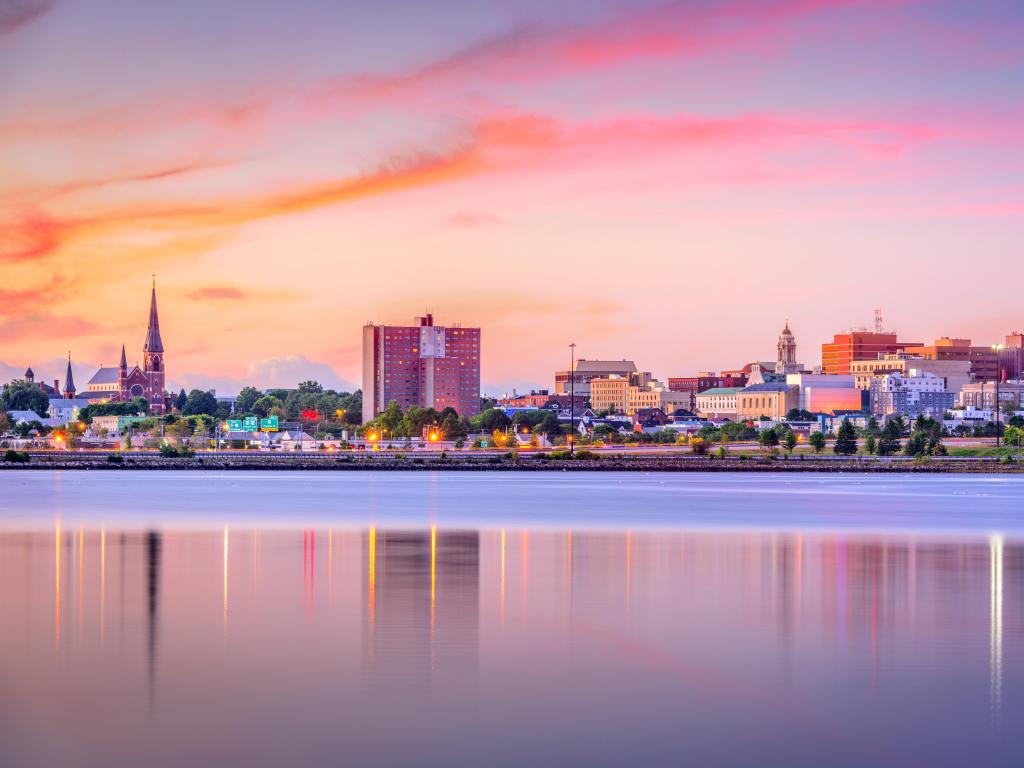 Nestled in the heart of Portland, Maine, the Press Hotel offers an unforgettable experience for guests seeking a unique and stylish stay. Housed in a beautifully restored historic building, the hotel boasts 110 rooms, each with its own unique décor inspired by the printing press theme.
The hotel's perfect location puts it just a stone's throw away from some of the city's most popular restaurants, art galleries, and entertainment venues. The Press Hotel is also home to a full-service restaurant, a cozy bar, and a well-equipped fitness center.
Things to see on a road trip from Florida to Portland, Maine
Take a look below for a list of beautiful attractions and stopping points along your route from Florida to Portland, MN:
The Atlantic Coast Route
Charleston Tea Garden – For those who enjoy tea, this unique tea garden in North America is an absolute must-visit, and the best part is that admission is free.
Angel Oak Tree – This towering oak tree, which has become a sensation on Instagram, is a legend in its own right, standing tall at over 60 feet with a canopy of branches that intertwine in a mesmerizing fashion.
McLeod Plantation Historic Site – Embark on a stroll through the vast plantation grounds, which includes a Georgian-style mansion and slave cabins, offering an opportunity to delve into the darker aspects of American history.
The Swamp Park – Looking for a thrilling escapade? This state-of-the-art outdoor amusement park features an elevated ropes course, zip-lines, and eco-boat tours that are sure to satisfy the adventure-seeker in both children and adults.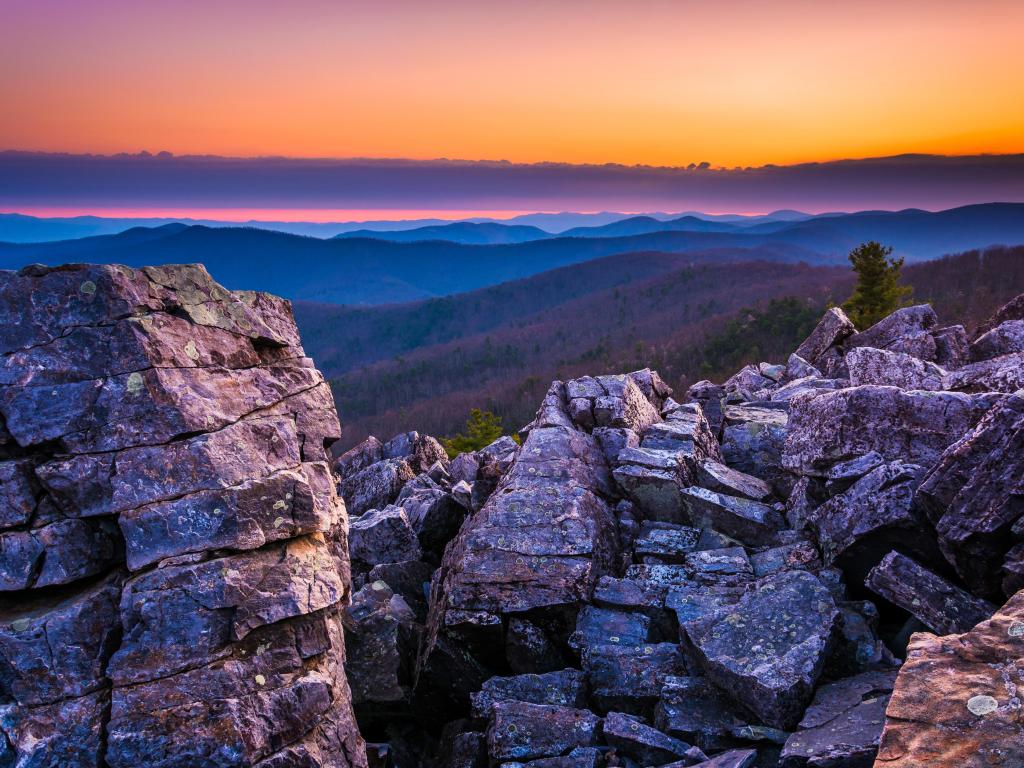 The Blue Ridge Parkway Detour
South Carolina State Museum – Housed on four floors of a former textile mill, this contemporary museum offers exhibits on a variety of subjects including art, nature, history and science & technology.
Adventure Landing Gastonia - This amusement park offers loads of fun for the whole family, including baseball/softball batting cages, mini-golf and a large collection of arcade games.
King's Mountain State Park - Discover this stunning natural space, featuring hiking and equestrian trails, picturesque lakes and a replica of a 19th century farm.
Shenandoah National Park - This 200,000-acre Virginian staple extends along the Blue Ridge Mountains, offering gorgeous views of the Shenandoah Valley, cascading waterfalls, and wildflower fields.
Skyline Caverns - Take a 1-hour tour of Skyline Caverns and discover the geological history of this jaw-dropping natural formation. This attraction also offers mini train tours, a Mirror Maze and a Nature Trail that will take you along the base of Virginia's Blue Ridge Mountains.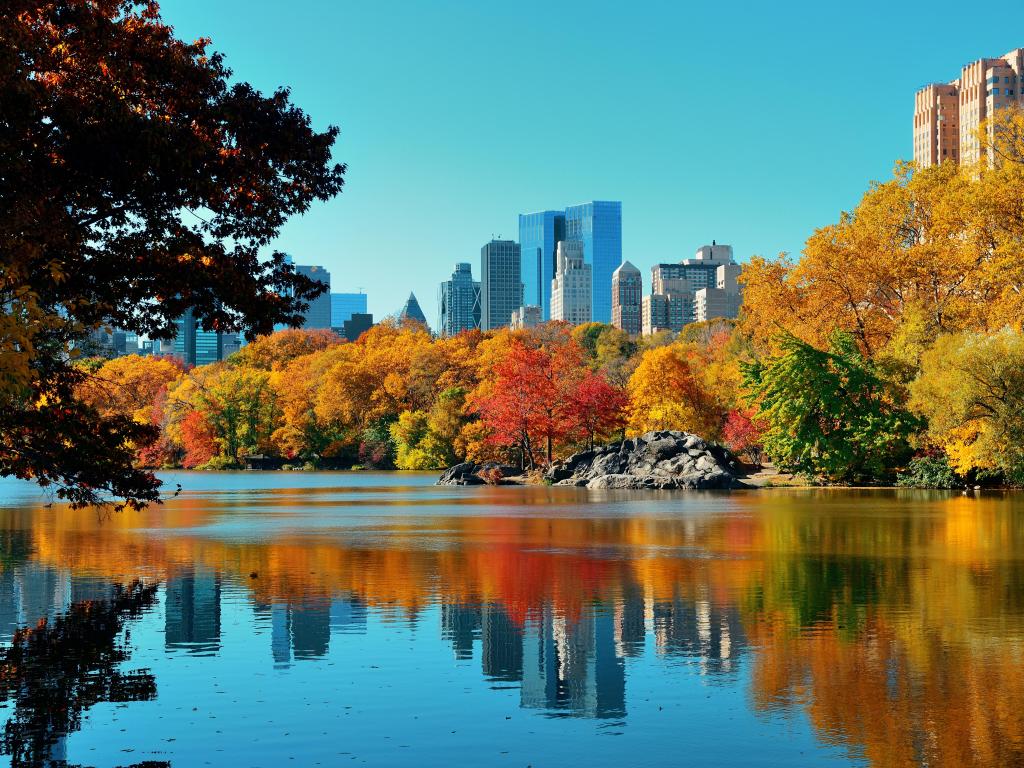 Both Routes
Ponce De Leon Inlet Lighthouse & Museum - This brick-and-granite lighthouse, declared a National Historic Landmark in 1998, provides breathtaking views of the Florida coast. Constructed in the late 1800s, the lighthouse also houses a museum. You can book a private tour or opt for a do-it-yourself experience with tickets priced under $10.
Pinball Palace - Ranked as one of the best Pinball Arcades in the USA, The Pinball Palace in Brunswick, GA, features almost 100 pinball machines, 40 classic arcade games, and three bouncy castles that provide hours of entertainment for all.
Savannah Wildlife Refuge - Located on the border of Georgia and South Carolina, just outside of Savannah, this 29,000-acre refuge boasts a visitor center and a 4-mile wildlife drive that offers stunning views of the area's flora and fauna.
Henry C Chambers Waterfront Park - This renowned riverfront park offers plenty of green space, a playground, and a stage, making it an ideal spot for a leisurely walk or a quick lunch break.
Cylburn Arboretum - Explore more than 20 gardens, century-old trees, and a historic Civil War-era mansion in this 200-acre park situated in northern Baltimore.
Rocky Statue - Take a selfie with the massive statue of the famous fictional boxer located along Philadelphia's Schuylkill River.
Grounds for Sculpture - Cross over from Pennsylvania to New Jersey and discover this contemporary sculpture park, which features two museums and an arboretum. Be sure to book your tickets in advance to fully enjoy this attraction.
Connecticut Beardsley Zoo - Animal enthusiasts will love this historic zoo, the only one of its kind in Connecticut, which showcases hundreds of animals from the Americas. Don't forget to reserve your tickets online before your visit!
Salem - Known for its infamous witch trials of 1692, Salem offers visitors a mix of history, culture, and spooky attractions, including museums, tours, and haunted happenings.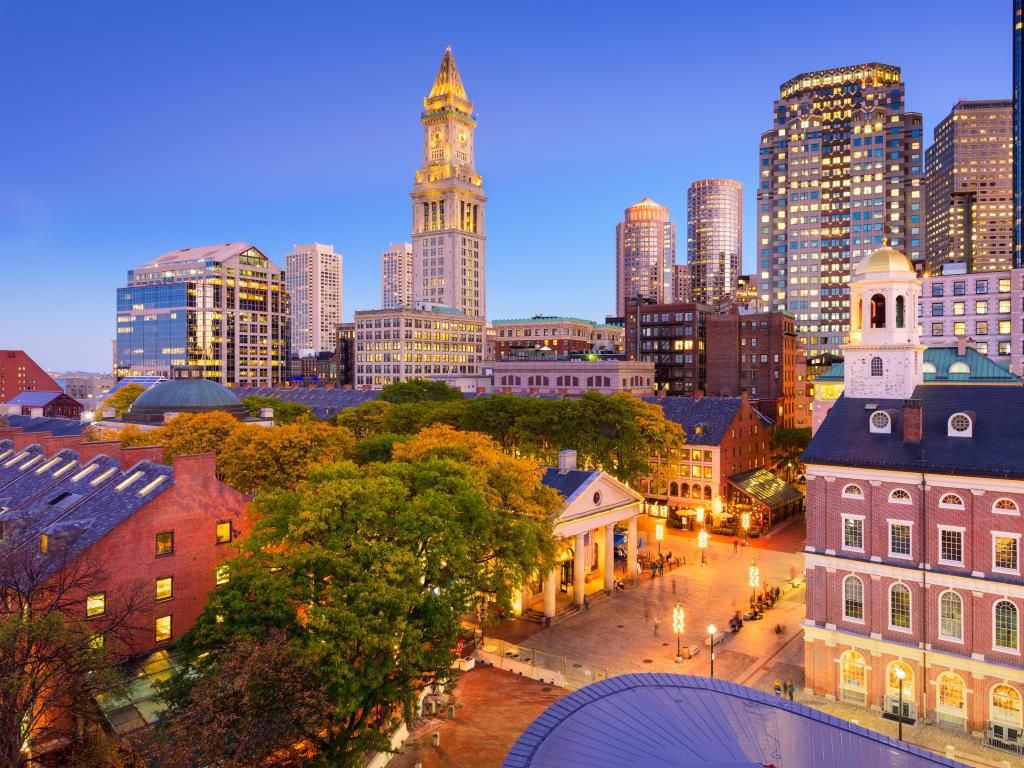 Best time to go on a road trip from Florida to Portland, Maine
While you could visit Portland any time of year, we suggest trying to plan your trip during the shoulder seasons—that is, fall and spring—because this is when Portland is both most affordable to visit and when it offers the most amenable weather.
This city is known for its mild summers, although occasional heat waves can occur. The humidity levels are low, making it a pleasant destination for those who don't enjoy hot and sticky weather.
During the summer months, temperatures typically range between 60 and 80 degrees Fahrenheit, making it an ideal time for outdoor activities. It's also a popular tourist season, with bustling coastal towns, beaches, and a variety of outdoor attractions.
Winter in Portland, MN can be quite chilly, with temperatures often dipping below freezing. Snow is a common occurrence, and the area can receive significant amounts of it throughout the season.
Despite the cold weather, there are still plenty of outdoor activities to enjoy, such as skiing, snowboarding, and ice skating. Although it's not peak tourist season, winter in Portland, MN can still be a great time to visit for those who enjoy winter sports and the beauty of a snowy landscape.
Fall in Portland, MN is a beautiful time of year, with the leaves on the trees turning a variety of stunning colors. Temperatures are typically mild, ranging from the 50s to the 60s, making it an ideal time for outdoor activities like hiking and biking.
Spring enjoys similar temperatures, making it a great time to explore the outdoors. Spring is a great time to take part in outdoor activities like kayaking and fishing, as the waterways begin to thaw.
There are tons of festivals that you can enjoy during your visit to Portland, MN. Some of our favorites include: the Maine Lobster Festival (August), the PortFringe Theatre Festival and Old Port Festival (June) and Harvest on the Harbor in the fall.