Road Trip from Houston to Destin
It's only a short hop on a plane from Houston to Destin, but why not drive to add some adventure to the trip? From botanical gardens and beaches to museums and lighthouses, this road trip has some real treats if you decide to take to the road.
The 570-mile road trip from Houston to Destin consists of 9 hours of nonstop driving. The route passes through Lafayette and Avery Island, Baton Rouge, Biloxi, Mobile and Pensacola, Big Lagoon State Park as well as New Orleans as an optional detour.
Below you'll find all of the information you need to make things easier when planning your road trip from Houston to Destin, including places to stay and things to do, as well as best route and best time of year to go.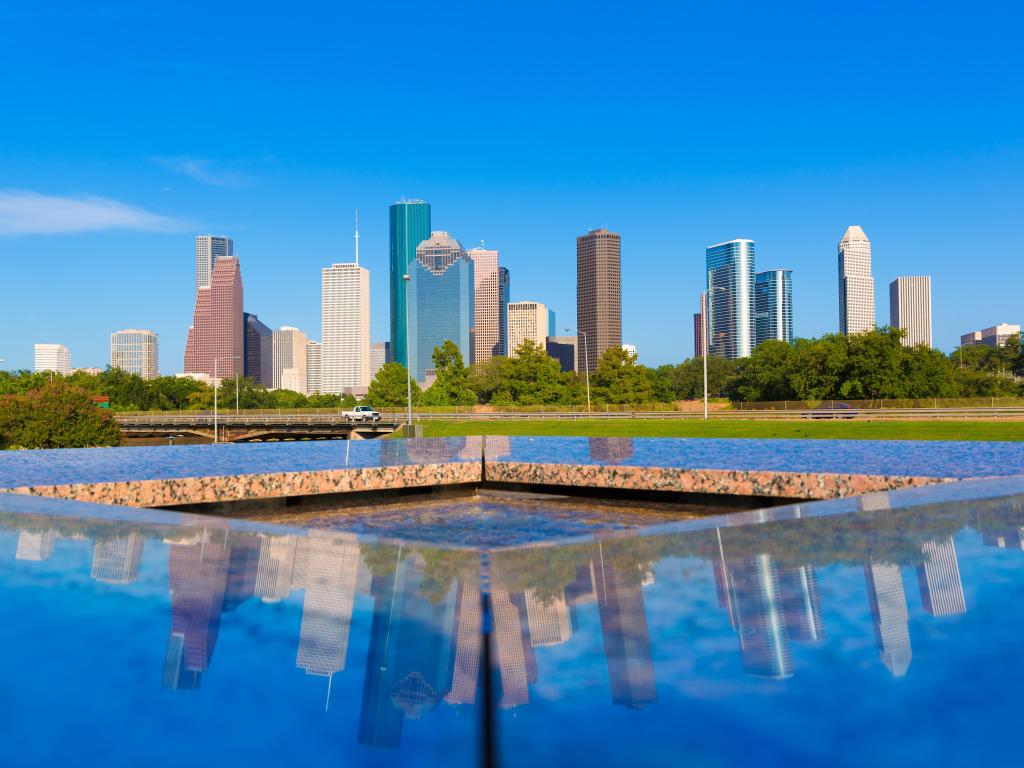 How far is Destin from Houston and how long will the road trip take?
The road trip from Houston to Destin is 570 miles and takes around 9 hours of driving non-stop. It's an easy drive from Houston to Destin, following the Interstate nearly all the way through.
The journey will take one full day of driving, but we'd recommend setting aside at least 2 to 3 days to really immerse yourself in the places you'll pass along the way. This way you can take your time, see more of the sights en route, and really make it a trip to remember.
If you're setting off from Houston in the morning rush hour this could add another hour or even two to your journey, so it's definitely worth avoiding this time when planning your journey.
Carry on reading to find some suggestions of great places to stop overnight and attractions that you'll want to explore on your trip.
Best road trip route from Houston to Destin
The best road trip route from Houston to Destin is luckily also the fastest route, taking you past Nederland, Lafayette, Baton Rouge and Hammond.
The route takes you close to New Orleans too. If you're pressed for time you can stay on the Interstate to avoid driving through the city, but there's also the option to spend some time there if you want to extend your trip.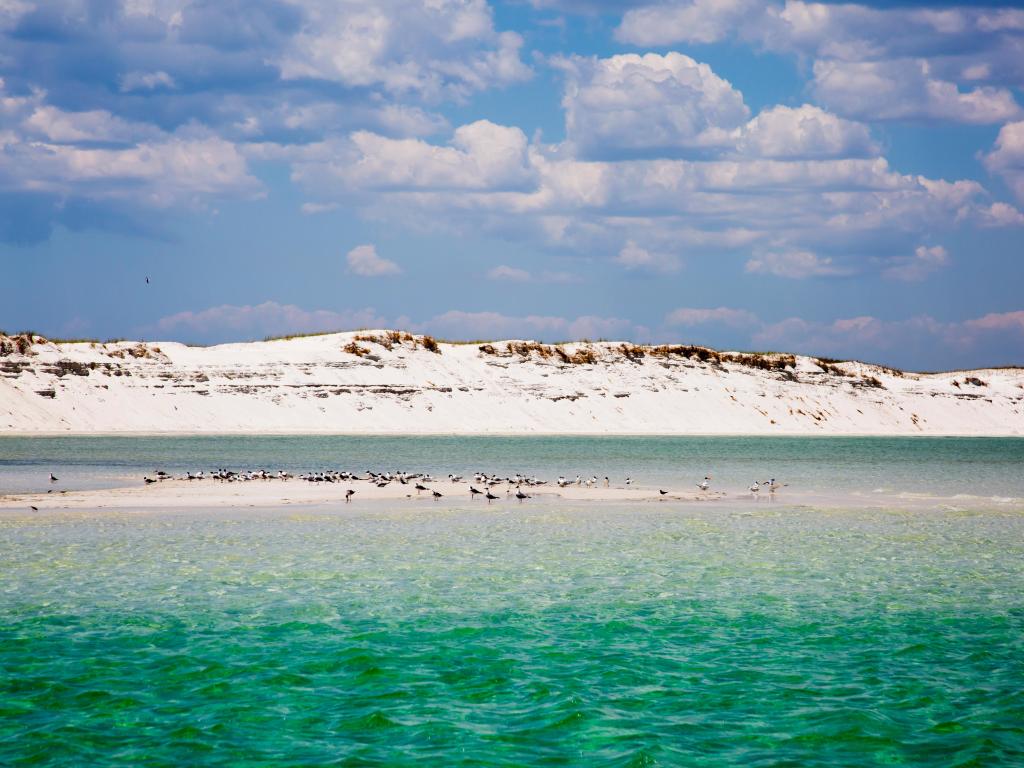 The last stretch of this road trip route takes you through Biloxi, Mobile and Pensacola, providing you with some stunning views of the coast and lakes before arriving in Destin.
Road trip route from Houston to Destin
Leave Houston on the I-10 and follow it all the way past Nederland and Lafayette to Baton Rouge. Here you can check out both the old and new Louisiana state capitols.
You have two options from Baton Rouge. For a shorter trip, change from the I-10 to the I-12 as you leave the city. This will take you as far as Pensacola.
Alternatively you can carry on along the I-10 to visit New Orleans, which we'd highly recommend. You'll drive along the shore of Lake Pontchartrain before arriving in the city. To rejoin the main route, head north on I-10 until it merges with the I-12 at Slidell.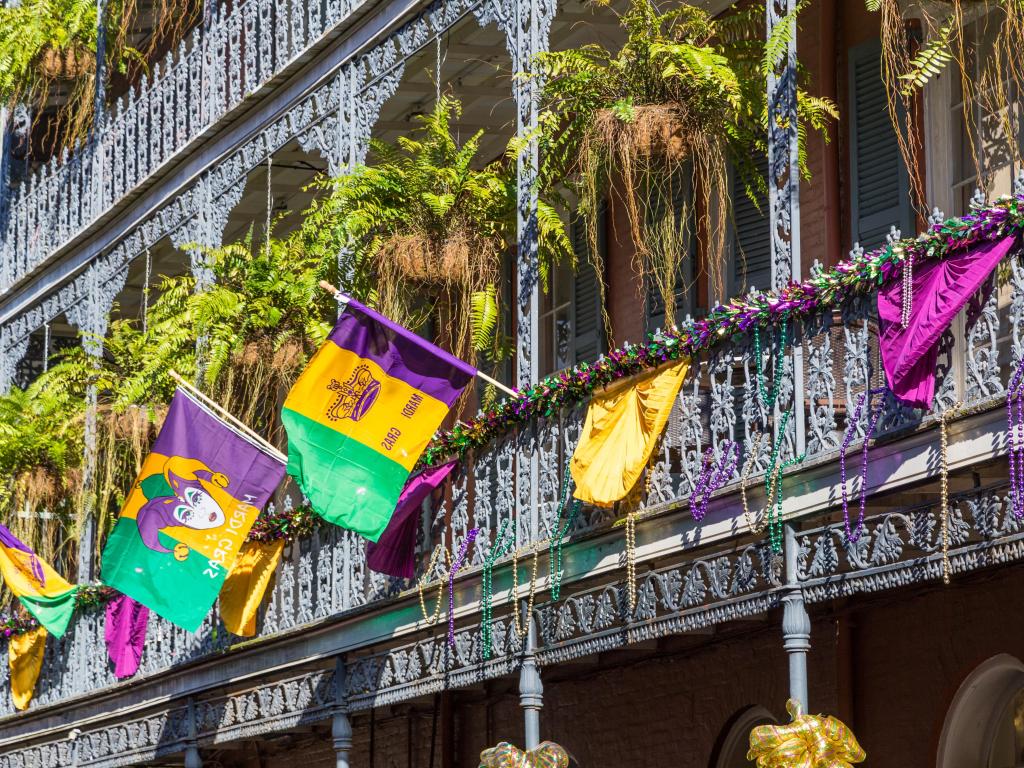 Finally, you'll take the 98 through Pensacola, where you can make a pitstop to see the famous lighthouse and the museum, before getting back onto the 98 which hugs the Santa Rosa Sound as it heads towards Destin.
Best places to stop between Houston and Destin
If you're taking the chance to stretch this road trip out over two more days, you'll want to stay over in comfy and relaxing places.
There are some great options for stopovers along the way that combine your overnight stay with beautiful scenery and fun activities.
Overnight in Baton Rouge, Louisiana
Nicknamed "the red stick", the capital of Louisiana state is roughly halfway through your road trip, and a great place to stop for the night.
Rich with eclectic culture and delicious food options, Baton Rouge is picturesque and guarantees a relaxing night's sleep after a long day of driving. Or if you get the chance, watching a football game at the LSU Tiger Stadium is a truly exhilarating experience.
While there are plenty of options for hotels in Baton Rouge, the WATERMARK Baton Rouge, Autograph Collection is a real highlight. Located in a historic 1927 skyscraper that's close to sights including Shaw Center for the Arts and the River Center Theatre, it also offers delicious American cuisine in its onsite restaurant.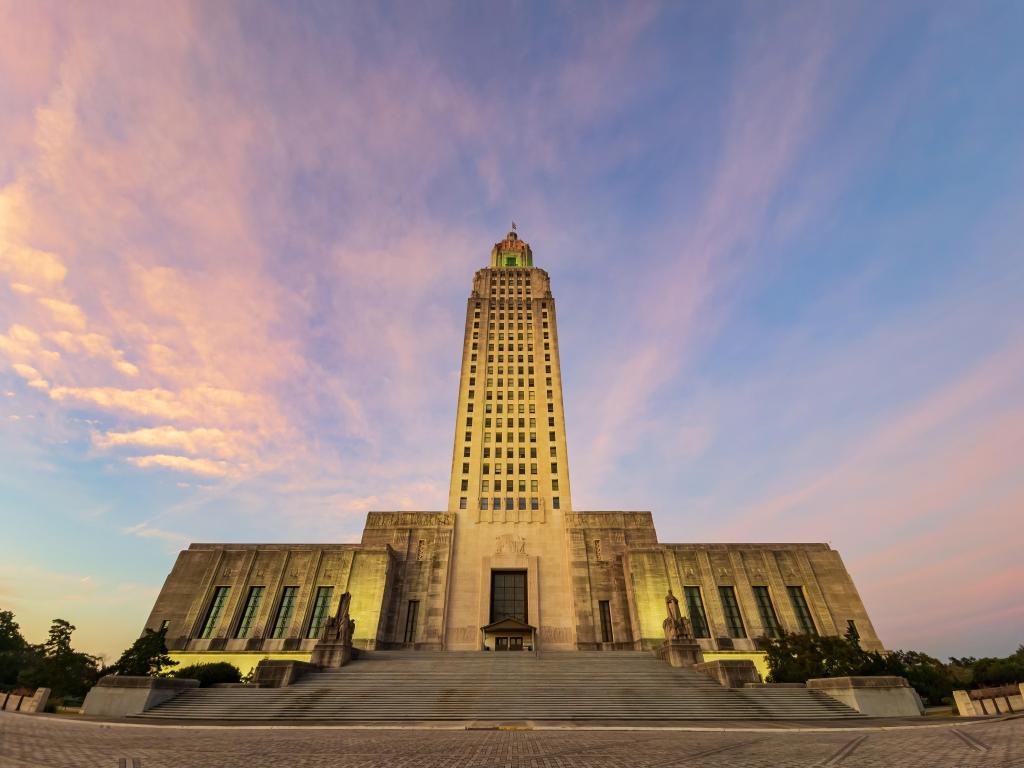 Stay over in Biloxi, Mississippi
Just over halfway along your road trip, along the shores of the Mississippi Gulf Coast sits Biloxi, a favorite American vacation destination for decades.
Biloxi offers both beautiful, sandy beaches perfect for swimming, jet skiing and fishing, and famous casinos that promise exciting nightlife.
Make sure you don't miss historic Biloxi Lighthouse while you're here. You'll get a great picture of it if you look from the beach side.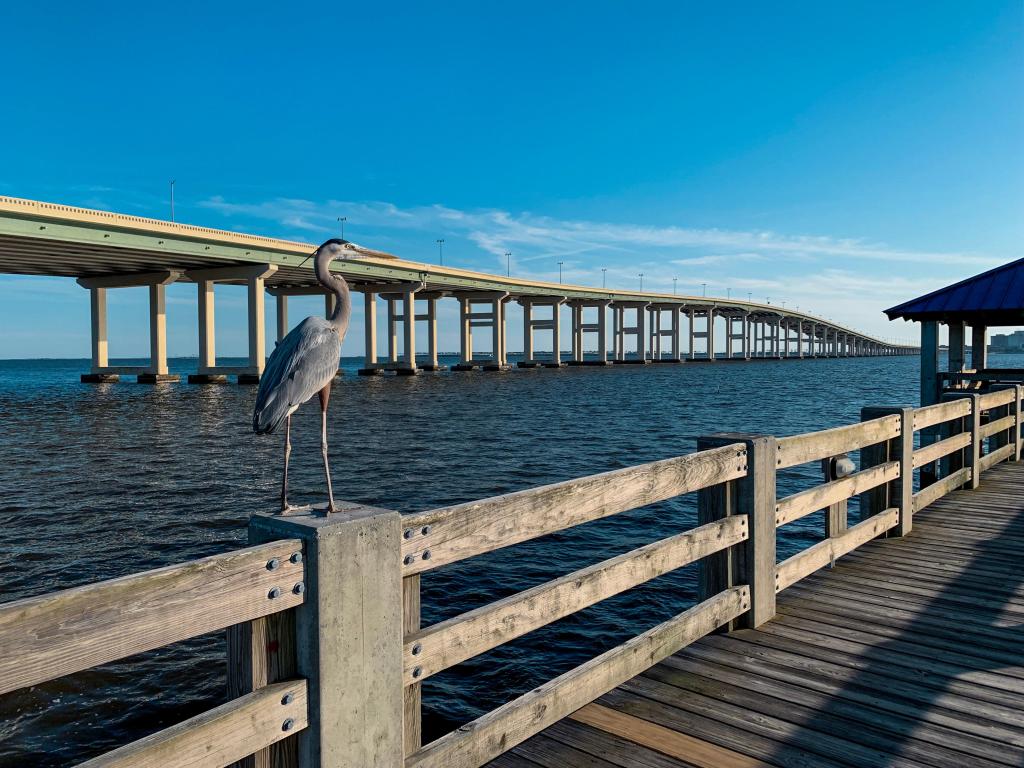 Again, there are plenty of choices of hotels here but we recommend the lavish Hyatt Place Biloxi. Not only is this hotel directly opposite the Gulf of Mexico beach, the Hyatt Place Biloxi also has an outdoor pool and hot tub.
With the cathedral of the Nativity of the Blessed Virgin Mary just five minutes away, the Hyatt Place is not only rated highly for its magnificent interior but also for its superb location.
An optional detour: New Orleans
Perched on the banks of the Mississippi, different cultures have come together for centuries in New Orleans, shaping it into the truly unique city you'll see today.
It's known for its music, cuisine, nightlife and history, so there really is something in the city for everybody. However you choose to spend your time in New Orleans the one thing you're guaranteed to experience is the finest in Southern hospitality.
If you're looking to spend time outdoors you can explore the bayou by boat or kayak, or take a walking tour around the melting pot of architecture across the city's many historic districts.
Perfectly located in the historic French Quarter, Hotel Provincial, New Orleans is a charming place to stay. It's within walking distance of the sights and sounds of this vibrant city, but has its own beautiful pool and courtyard if you need to take some time to unwind during your stay.
Things to see on a road trip from Houston to Destin
With jungle gardens, memorial parks, state capitols and much more, there are some real treats to see and do along the way on this road trip. You really could stretch it out for a week or even two to see everything along the way.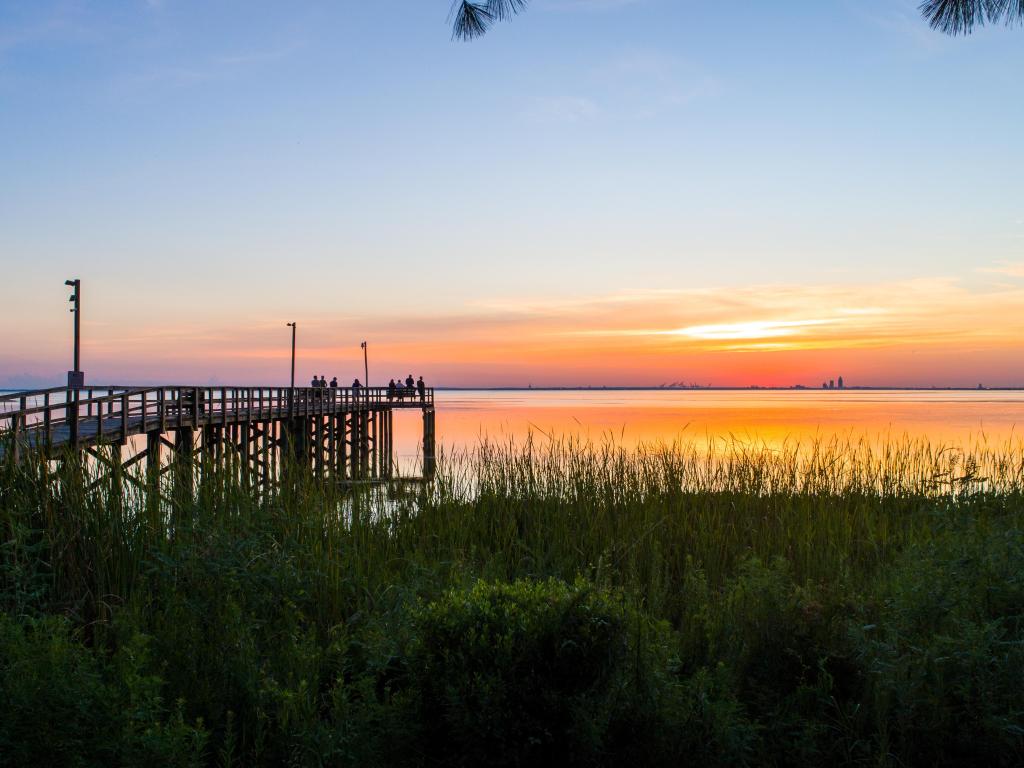 Here's a list of the best activities and sights for you to choose from:
Nederland Dutch Windmill Museum – An interesting museum exhibiting memorabilia and photographs from the earliest settlers who came from the Netherlands.
Avery Island, Lafayette – An 8-mile-long salt dome under the Earth's surface and home of Tabasco hot sauce! Stop here for a tour of the Tabasco museum and factory.
Jungle Gardens, Lafayette – An awe-inspiring botanical garden and bird sanctuary
LSU Tiger Stadium, Baton Rouge – Some say you haven't really visited Baton Rouge if you haven't seen a game at Tiger stadium
Shaw Center for the Arts, Baton Rouge – A performing art venue that includes a fine arts museum and an education center
Louisiana's Old State Capitol, Baton Rouge - A grand, castle-like building hosting interactive exhibits and tours in various languages
Louisiana's State Capitol, Baton Rouge – The tallest state capitol in the country, offering tours and beautiful surrounding gardens
Raising Cane's River Centre Theater, Baton Rouge – Opened in 1977 and hosting more than 500 events every year, this entertainment complex includes a ballroom, theatre, exhibition center and a library
Beauvoir, Biloxi – Here you can do guided tours in the home of the ex-confederate president of the Confederate States. The Beauvoir also has a garden and a nature trail to explore
Biloxi Beach – Gorgeous white sand and a chance to stop for a swim
Biloxi Lighthouse – One of the first cast-iron lighthouses in the south, built in 1848
Louis Armstrong Park - Jazz is one of the building blocks of modern New Orleans, and here you can visit performing arts venues as well as learning about musicians and their art at the New Orleans Jazz National Historical Park
Battleship USS Alabama, Mobile – A memorial park celebrating military pride. You can explore 12 decks of the ship as well as the oldest submarine on display
Cathedral of the Immaculate Conception, Mobile – A beautiful cathedral in the middle of downtown Mobile
National Naval Aviation Museum – A museum of over 4000 artifacts and 150 aircrafts! Offering flight simulations and IMAX movies
Big Lagoon State Park – Enjoy picturesque views and a range of outdoor activities. Perfect for nature lovers and outdoor enthusiasts
Pensacola Lighthouse and Maritime Museum – Boasting the best views on the gulf coast, the lighthouse overlooks the Pensacola skyline
Best time to go on a road trip from Houston to Destin
You can do this road trip all year round but if you want to enjoy the beaches and gardens along the way we'd recommend opting for the warmer months between April and August. After all, what's the point in seeing the beautiful beaches of Biloxi and Destin and not be able to dip your toes in the ocean?
The peak tourist season for most places on this trip is between May and August, which makes for beautiful sunshine, but may also make for busy hotels and beaches.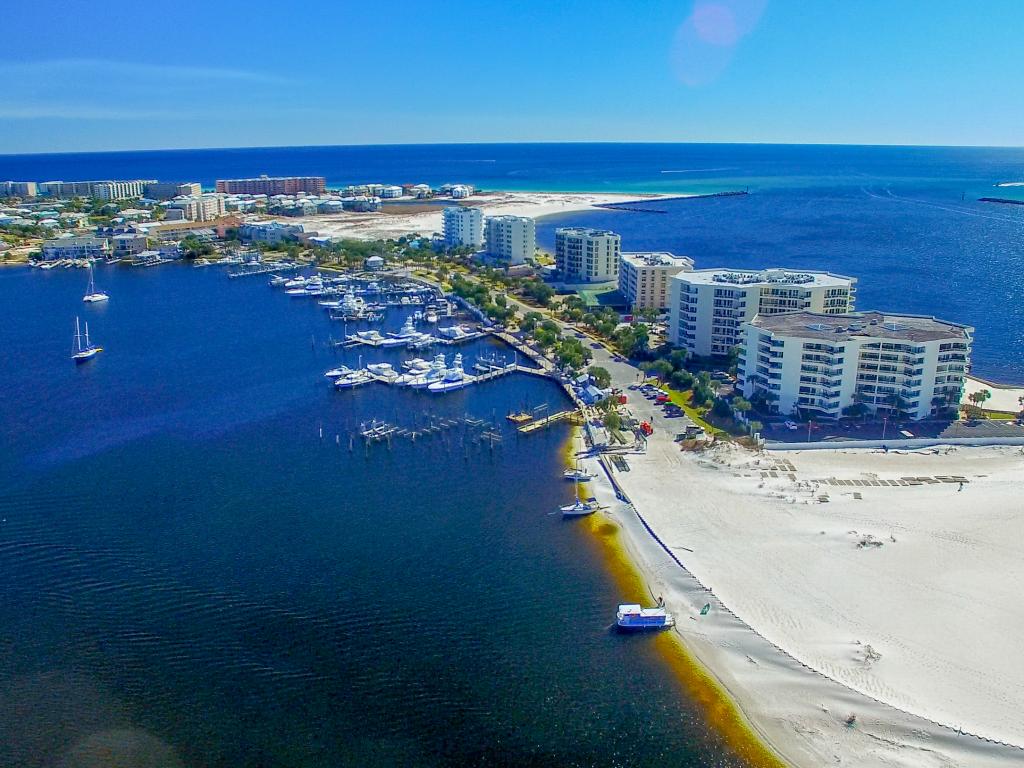 Also worth a mention is the risk of hurricanes in September to October, which can make this season somewhat unpredictable for travel but also brings prices down a little lower too.
Temperatures do drop during the winter, but with plenty of indoor activities on this road trip you don't have to go in the height of summer to enjoy it.