Road Trip from Houston to El Paso
This exciting journey from Houston to El Paso may not take that long but it is a trip that certainly packs a punch, where you will enjoy some of Texas' most impressive scenery, historic landmarks and amusing stop offs.
Travel the 810-mile trip in just over 13 hours from Houston to El Paso via San Antonio, and also pass Seguin, Marfa, Van Horn and Big Bend National Park, or take the Austin Route to visit San Angelo, Big Spring and Carlsbad Cavern National Entrance.
You will be sure to have some fun along the way on this great journey featuring impressive sites both above and below ground. Make sure to read on to see where we recommend visiting on this great journey.
How far is El Paso from Houston, and how long will the road trip take?
Comparison of road trip routes between Houston and El Paso

| Route | Distance | Driving Time |
| --- | --- | --- |
| Austin Route | 810 miles | 13 hours 20 minutes |
| San Antonio Route | 930 miles | 15 hours |
Head along the Austin Route from Houston to El Paso and you will be travelling around 13 hours 20 minutes and cover 806 exciting miles past amazing landscapes and fun amusements.
If you take the alternative San Antonio Route then it will take a slightly longer 15 hours, covering 934 memorable miles, with historic and city sights, and impressive landmarks along the way.
Although you might be tempted to whizz through this relatively short journey, to make the most of the sites en route we recommend taking 3-4 days for this road trip. Below we have highlighted all the places we recommend seeing and stopping at as you head towards exciting El Paso.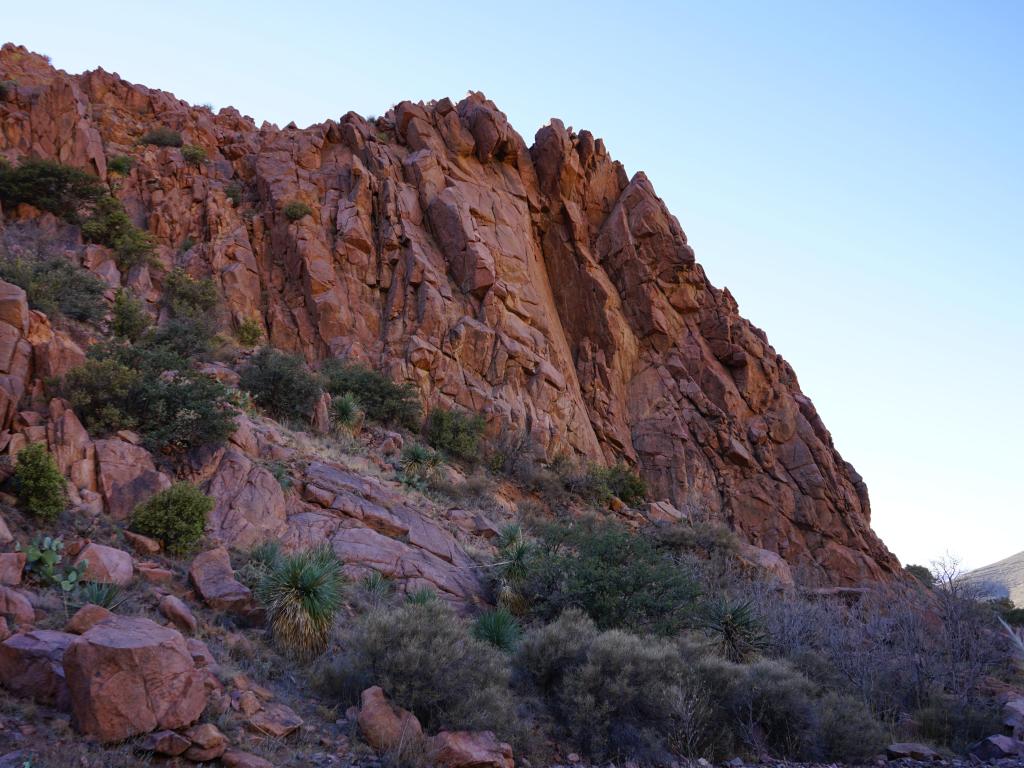 Best road trip route from Houston to El Paso
As you leave Houston travelling towards El Paso you can be sure of a real mix of a journey, from pretty landscapes to hidden caves, from historical sites to art installations. It really has it all.
If you follow along the San Antonio Route then you can expect thrills and spills, history and hikes. The renowned Big Bend National Park is also sure to leave a lasting impression, with many trails leading to incredible views.
The Austin Route also has a great balance, where you can marvel at city sights in the Texas capital, hike through the famous Big Spring State Park, and enter the exciting underground world of Carlsbad Cavern National Entrance.
San Antonio Route
Head out of Houston along Interstate-10 (I-10) west, where you can stop for some excitement at ZDT's Amusement Park in Seguin, before visiting San Antonio to enjoy riverwalks and historical The Alamo landmark.
Afterwards continue along US-90 where you will arrive at Marathon, then head south on US-385 to experience the amazing landscape of Big Bend National Park.
Revisit US-90 after Big Bend, and shortly after you will arrive at Marfa. Here stop for a night or two and take in the interesting Marfa Mystery Lights Viewing Center, and artistic flare found at The Chinati Foundation.
Continue along the highway, with a short stop at Van Horn step back at time at the Clark Hotel Museum, taking I-10 afterwards towards El Paso. A final stop at Horizon Park to stroll round Horizon Mesa Park is a great end to this journey.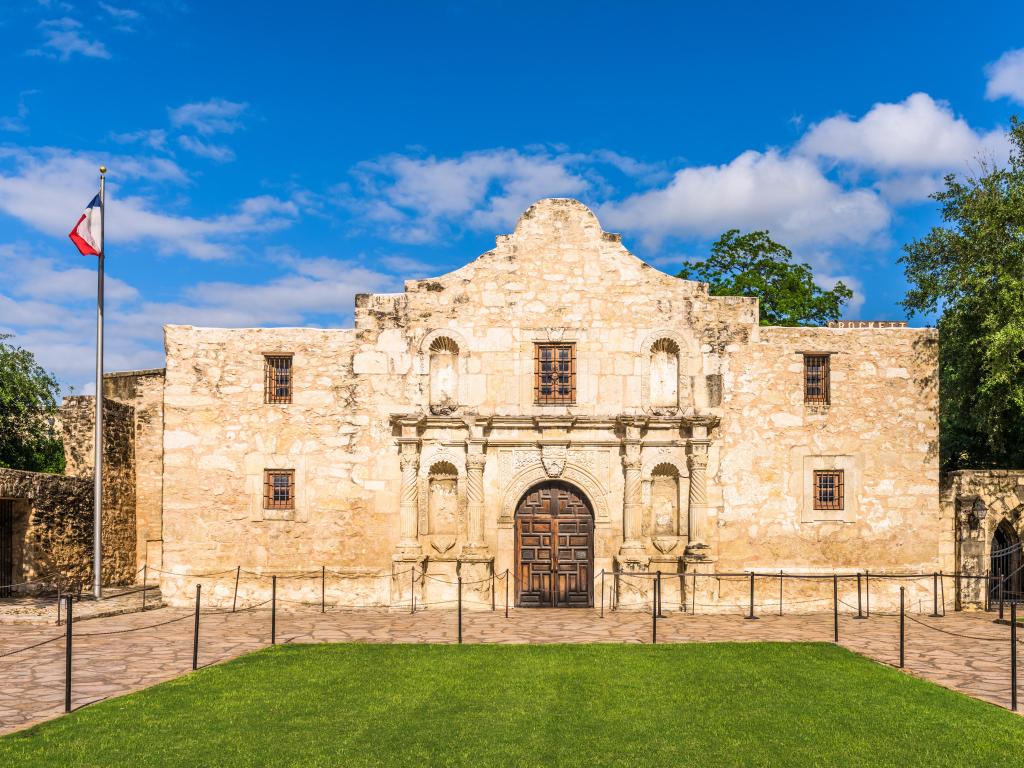 Austin Route
Head along the Austin Route firstly along I-10 but then take Highway-71 towards Austin. There is plenty to stop off and see in the Texas capital, including a visit to the Texas State Capitol.
Continue along Highway-71 then US-87 to reach San Angelo where you can enjoy the historical sights of Fort Concho, and a stop at the windmill delights at Sterling City.
Shortly after stop at Big Spring where you can enjoy panoramic views across Big Spring State Park, and delve into the history of the area with a visit to Heritage Museum of Big Spring. Plenty to see over a day or two.
A final stretch after Big Spring along the TX-176 reaches the exciting underground world of Carlsbad Cavern National Entrance, before you arrive at your destination in El Paso.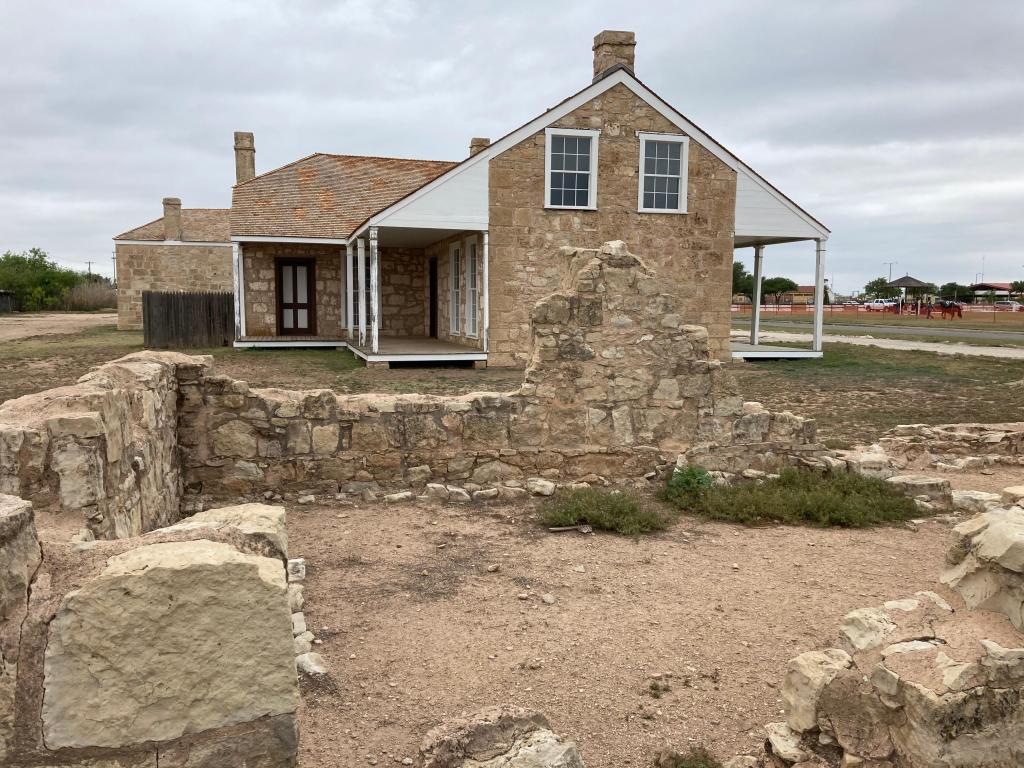 Best places to stop between Houston and El Paso
The journey from Houston to El Paso is packed with beautiful landscapes and interesting historical and city sites. With so much to see during this short but sweet journey here are some great places to spend a night or two to really get the most out of your road trip.
Marvel at the mysterious Marfa lights
About three quarters along the San Antonio Route, you will come across Marfa, famed for the strange Marfa lights which appear overhead, which people claim are created by anything from ghosts to UFOs!
Head to the Mystery Lights Viewing Center to learn more about this phenomenon. This desert attraction has viewing platforms where you can hopefully witness the surprising white, yellow and blue lights overhead.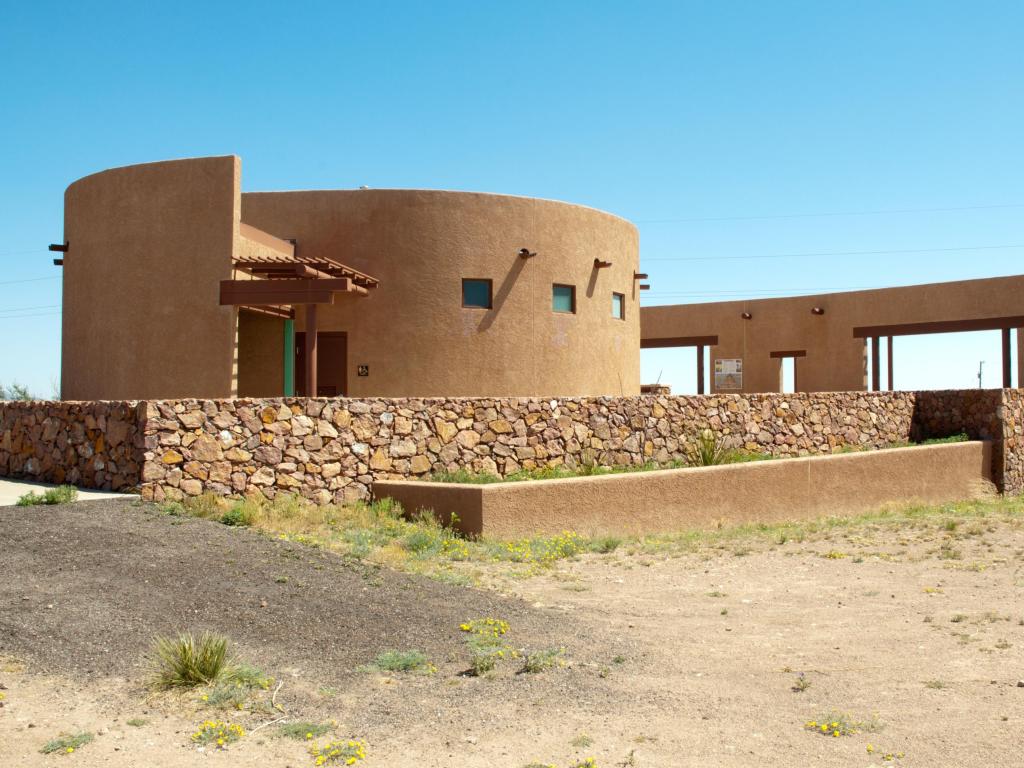 Other interesting sites in Marfa include Chinati Foundation, teeming with great artworks both inside and across the grounds. Also visit the beautifully restored Presidio County Courthouse and enjoy panoramic views across town.
There are plenty of great places to stay the night in Marfa, but we recommend the modern and contemporary Hotel Saint George, just a short drive to many great sites including The Chinati Foundation and Vizcaino Park.
Take advantage of the beautiful seasonal outdoor pool to take a dip in after a busy day exploring, or sit back at the bar enjoying a cocktail with mountain views one side and city the other. The delicious cuisine at on-site LaVenture + Bar Saint George is the perfect way to end a busy day.
Jump into Big Spring
Take the Austin Route and around halfway you will come across Big Spring, famed for the local hot springs, this historical area is a hidden gem in the desert.
Popular sites to visit include Big Spring State Park. A great spot for a hike or bike to admire the landscape, so make sure to scale to the 22-foot summit for incredible panoramic views.
Visit the Heritage Museum of Big Spring to learn all about the area, with weird and wonderful collections of dolls and horns. Pick up dinner locally downtown afterwards. The Desert Flower Bar serves great food alongside great art.
Set in a great location, just a short drive from popular attractions and the Big Spring State Park, you will find Hampton Inn & Suites Big Spring, which is our top lodging recommendation in Big Spring.
This traditional-style hotel, with beautiful indoor saltwater swimming pool and state-of-art wellness center, is the perfect spot to head to and relax. Come morning you can enjoy a delicious complementary American and Continental breakfast to start your day off right.
Where to stay when you reach El Paso
Scenic El Paso is best known for wonderful landscapes, beautiful art, great food – and tequila! You can be sure of a fun time in El Paso.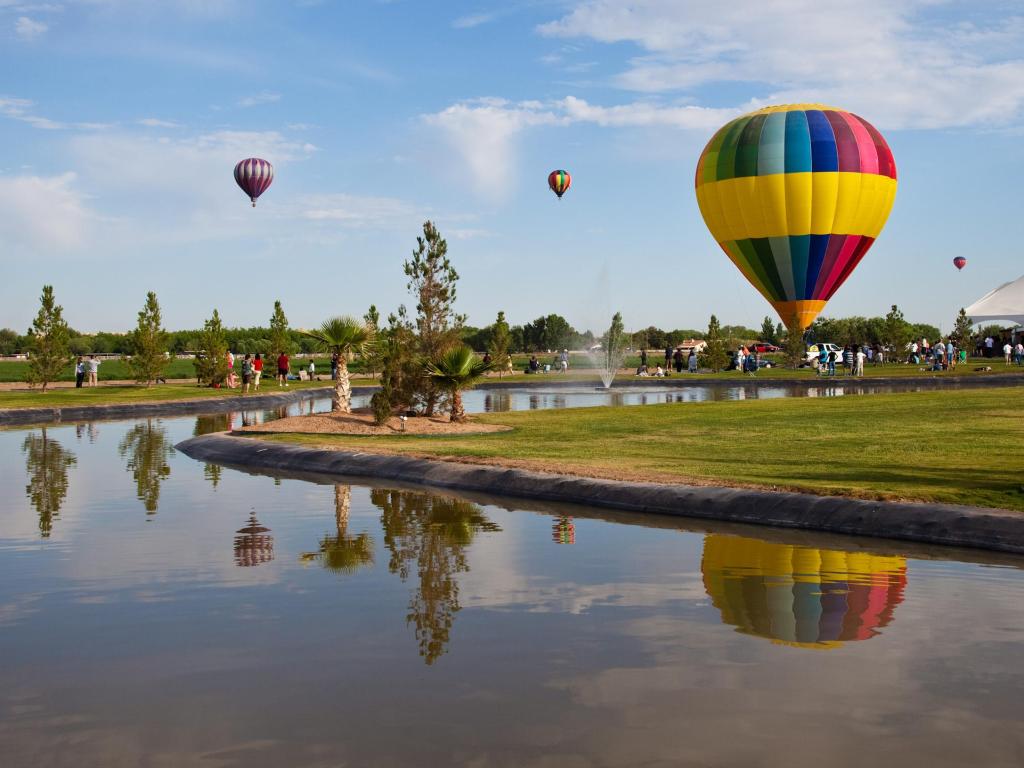 After a busy day exploring, make sure to head to The Plaza Hotel Pioneer Park, which is super close to lots of great attractions including Parque Gardenias, Monumento a la Mexicanidad and Parque de las Tortugas.
This incredible 5-star hotel provides first-class service and surroundings, where you can sit on the beautiful terrace overlooking the desert to enjoy a coffee or pre dinner drink – the views really are something else.
Afterwards head to a choice of restaurants on-site, Ambar Restaurante, Ambar Bar and Lounge and La Perla serving delicious Mexican and seafood cuisine. You really are spoilt for choice
Things to see on a road trip from Houston to El Paso
This exciting journey from Houston to El Paso using either the San Antonio Route or Austin Route is sure to leave a lasting impression, and that's even before you arrive in the interesting and scenic stop of El Paso.
Make sure to keep reading to see the places we recommend to stop off and explore en route. You are definitely in for a scenic and exciting time.
San Antonio Route
ZDT's Amusement Park - Stop by Seguin for the thrills and spills of this 120-acre amusement park. The water rides are particularly fun for all the family.
San Antonio River Walk - This incredible city park is one of the most popular attractions in Texas. Stroll some of the 15 miles alongside the cypress trees, take in museums, amusements, shops and hospitality.
The Alamo - Head to the Alamo in San Antonio where this historical former mission has beautiful architecture and interesting history. Take a self-guided tour around the church and grounds to learn more about the landmark including 1836 Battle of the Alamo.
Big Bend National Park - Incredible park, with the Rio Grande river running alongside. One of the most impressive hikes is the Santa Elena Canyon, where you weave through sandstone rocks.
Fort Clark Springs - Stop off at Brackettville for a wander around this pretty area to take in the local history and admire the natural spring. Ideal for a leg stretch en route.
Marfa Viewing Center - Famous for the strange lights seen across the desert, head to the Marfa Mystery Lights Viewing Center to learn about this site, sit back and hope you also get a chance to witness them too!
The Chinati Foundation - When you stop off in Marfa also visit here for a guided tour, housing amazing artworks both inside and interesting installations found outside across the museum grounds.
Clark Hotel Museum - Feel like you are stepping back in time with a visit to this museum in Van Horn. A short stop off here allows enough time to see some of the area's historical relics and a former saloon.
Horizon Mesa Park - Arrive in Horizon City and this pretty park is ideal for a leg stretch and picnic, just off Desert Mist Drive.
Austin Route
Texas State Capitol - In Austin you will find this impressive building. The grounds alone span 22 acres, so make sure to visit those after you have enjoyed a free tour around the interesting sights within the building.
Fort Concho - Make sure to visit this historical site in San Angelo, showcasing the old barracks and forts. You will feel like you are stepping back in time, where once the soldiers sat.
Sterling City - Known as the Windmill City, this town is home to many windmills which you can tour round. Head here in June and local cowboy festivals are also in full swing.
Grape Creek Vineyards - While away an afternoon enjoying a tipple at the Italian inspired rooms at this popular winery.
Big Spring State Park - Stop off at Big Spring and you can delight in this beautiful state park, with glorious far-reaching views if you hike one of the many paths.
Heritage Museum of Big Spring - If you want to learn more about the area then this is the perfect museum to head to. Great interactive exhibits and interesting collections of dolls from the area.
Carlsbad Cavern National Entrance - Beautiful caves that you can explore over a mile or so's walk inside. You can take the natural entrance into the caves or take the elevator – either way you'll get a chance to marvel at these incredible natural structures.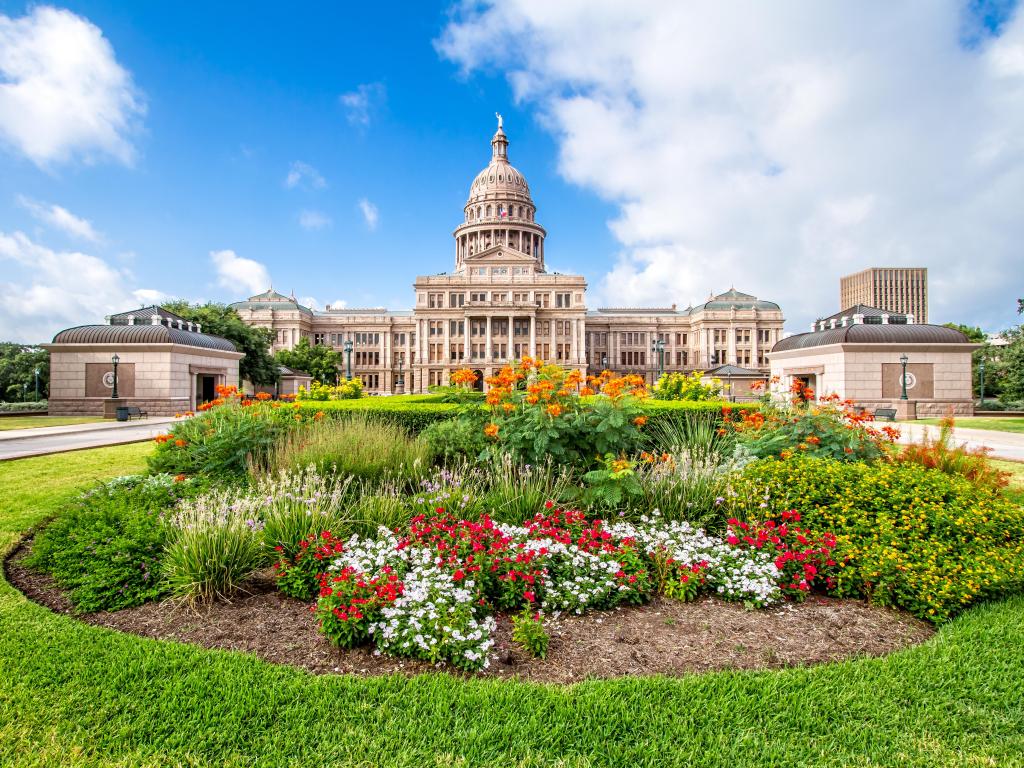 Best time to go on a road trip from Houston to El Paso
The weather in El Paso can be quite different depending on the month you visit, with very hot summers and cold winters, with some snow expected.
In the peak of summer, the weather is at its hottest, and in June temperatures reach 95 degrees Fahrenheit, which makes it hot and dry for exploring. It is also the busiest time to visit, with accommodation at a premium.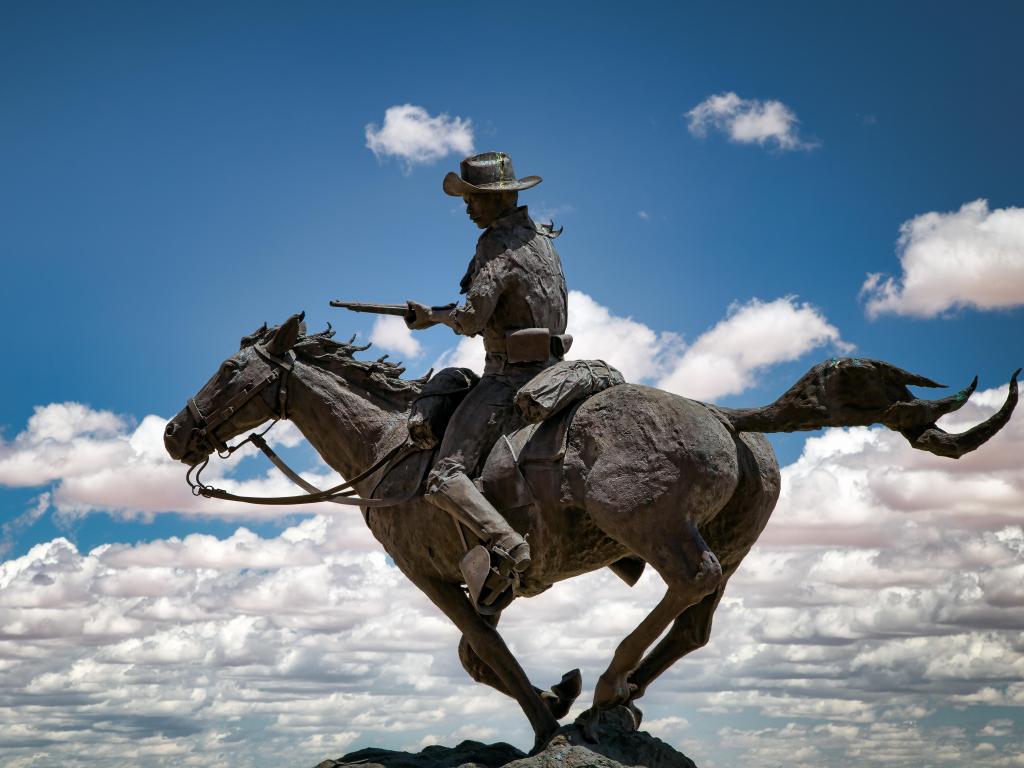 In winter the weather can drop to a cool 25 degrees Fahrenheit, with potential snow of up to 8 inches in some areas. It can be a quieter time to visit, so you can get a good deal on where you stay, just pack plenty of layers.
A great time to visit is during spring and fall, with mild temperatures around 65-75 degrees Fahrenheit, and you can admire the changing colors and flora. It is also not as crowded during this time, and you can get a great deal!
There are lots of events happening in El Paso throughout the year, with food, history and film key celebrations drawing in big crowds.
In June the biggest craft beer in the area, Sun City Craft Beer Fest, has great drink, music and entertainment available during this event – head here for a beer and evening meal while enjoying local music artists.
In July the Plaza Classic Film Festival, is one of the largest film festivals, with more than 100 films being presented and enjoyed. In October the El Paso Film Festival also celebrates independent films local to the area.
Come October, the Chalk the Block festival is one of the most popular events to check out. A free three-day event, this celebrates local arts bringing downtown El Paso to life, with over 200 artists contributing to the works.