Road Trip From Houston To Los Angeles
A road trip from Houston to Los Angeles takes you between two of the biggest, most populated cities in America.
The 1,550-mile road trip from Houston to Los Angeles takes over 23 hours. Route-dependent, you can see Austin, El Paso, Phoenix, Amarillo, Albuquerque and Flagstaff, plus Joshua Tree National Park, Coronado and San Bernardino National Forests and Grand Canyon.
This incredible journey takes you through 4 states and 3 time zones, across deserts, mountain ranges and breathtaking vistas straight out of a movie. Read on to hear more about what awaits on your own Wild West journey to Tinseltown.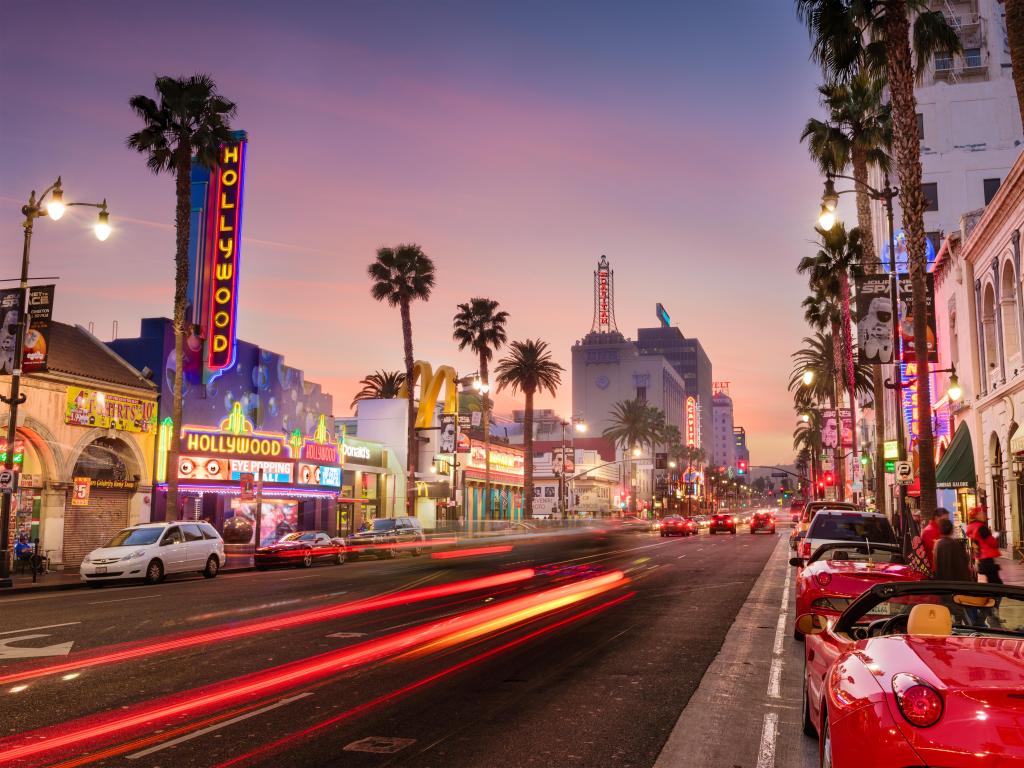 How far is Los Angeles from Houston and how long will the road trip take?
Comparison of route options between Houston and Los Angeles

| Route | Distance | Driving Time |
| --- | --- | --- |
| Southern Route | 1,550 miles | 23 hours |
| Northern Route | 1,800 miles | 27 hours |
This immense journey takes around a full day of non-stop driving to complete, so it should come as no surprise that we recommend breaking it up into more manageable chunks.
Split your journey into at least 4 days to make the time in the car more enjoyable. Or if you have more time to stretch your trip out, 10 days will give you the freedom to make the most of the attractions along the way.
There are two great options to get from Houston to Los Angeles. The Southern Route is more direct, taking you through Austin and Tucson and running close to the US-Mexico border at times. This will take you 23 hours and cover 1,550 miles.
Your other option (the Northern Route) is slightly longer, with the driving time increased to 27 hours to cover nearly 1,800 miles. This route takes you north out of Houston and gets you as far as the iconic Grand Canyon before heading back south towards LA.
Both routes make for a memorable trip with some fantastic places to stop along the way, so deciding which one to take is down to personal preference. Read on to get a flavour of each route to help you make up your mind.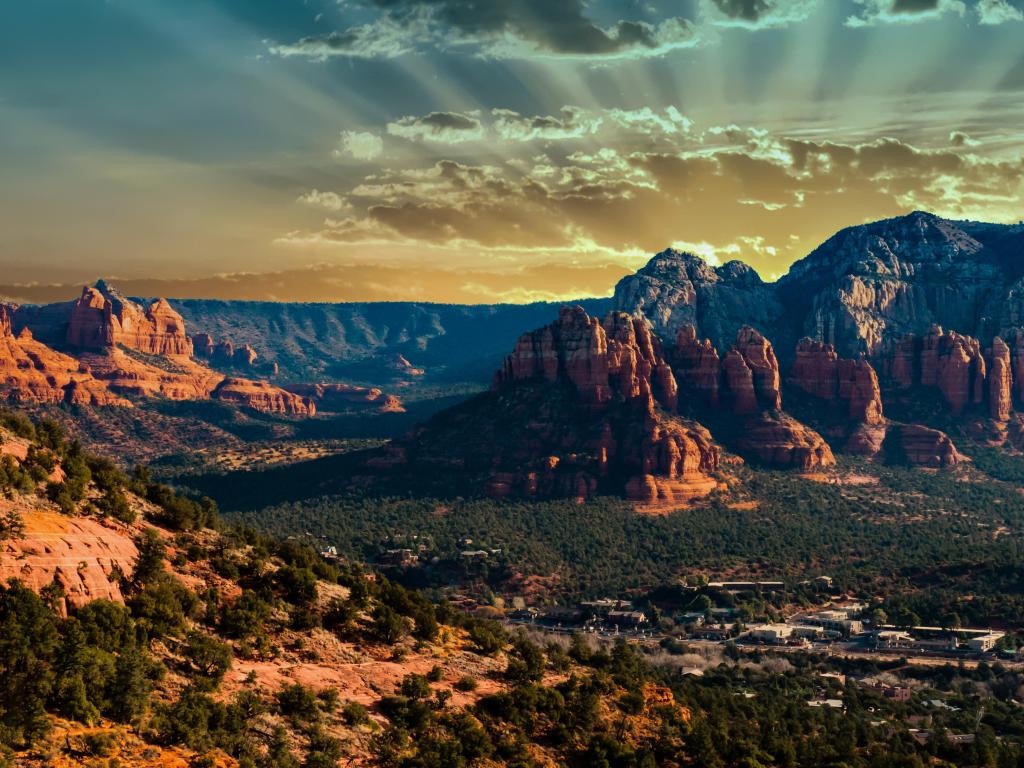 Best road trip route from Houston to Los Angeles
It's hard to choose a favorite out of these two great route options, and if time was on our side we'd combine the two to create an epic and unforgettable trip out of Houston and back again.
If you're looking for a movie-themed drive, you might prefer to follow the Southern Route to catch landscapes and locations made famous on film. Or take the Northern Route if you still have to tick the Grand Canyon off your bucket list.
How to drive from Houston to Los Angeles
The map above shows our suggestions for the best road trip routes between Houston and Los Angeles. Keep reading for detailed descriptions of both routes, where to stay on either, and the best things to do on the way.
The Southern Route
The more direct route to the City of Angels may be a long one, and crosses wild and uninhabited desert landscapes, but it's relatively straightforward.
You begin by setting off on the I-10 West and follow it to the town of Columbus. From here, you'll switch onto Texas State Highway 71 going northwest, which takes you all the way to Austin.
Eventually you'll have the opportunity to join US Route 290, take this west until its completion, just southeast of Segovia, where you'll re-join the I-10.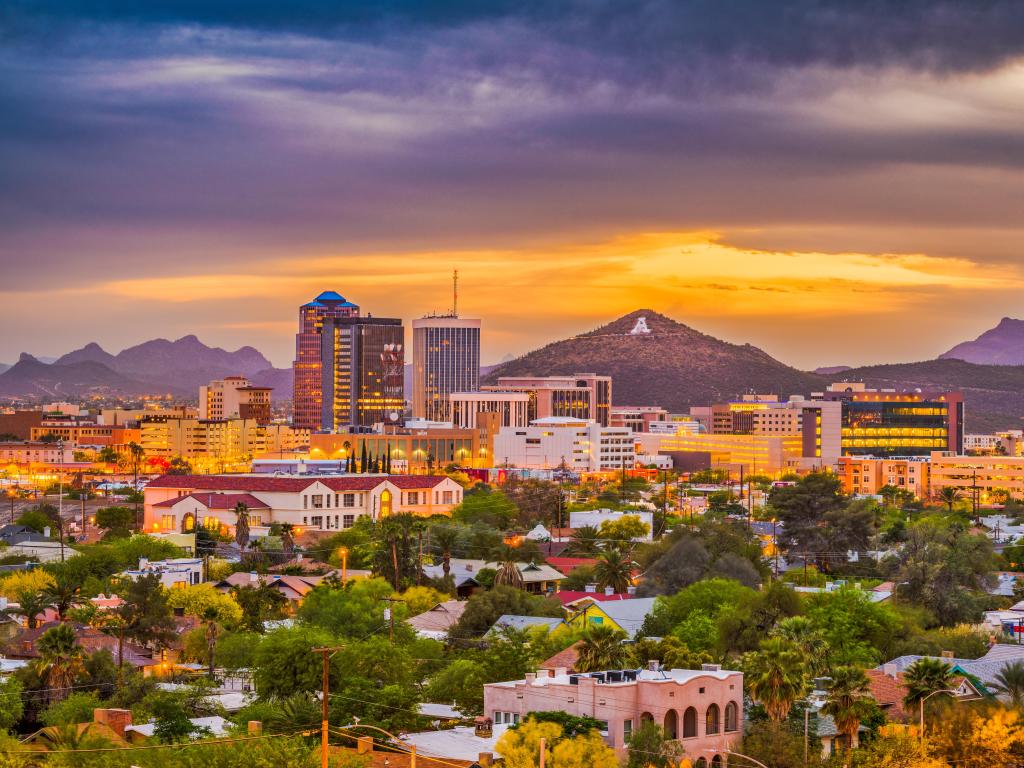 From here it's just the "small" matter of following the interstate the final 1240 miles to Los Angeles. Along the way, you'll pass Fort Stockton, El Paso, Tucson and Phoenix.
And the stunning Joshua Tree National Park and San Bernardino National Forest are great places to stop and stretch your legs after such an epic drive.
The Northern Route
Although it's even longer than the Southern Route, this trip is also easy to navigate, following major roads for most of its 1,800 miles.
Leave Houston on the I-45, passing Lake Conroe and Sam Houston National Forest before you approach Dallas and Fort Worth. Both of these cities are worth spending time in if you can extend your trip by a day or two.
If you're not stopping in the cities, join Route 287 at Alma. This merges with the I-35 W for a few miles through Fort Worth, but continue on Route 287 when it splits off again towards Avondale.
This road takes you all the way to Amarillo, where you'll join Interstate 40. The I-40 takes you through Albuquerque and Flagstaff, passing Bluewater Lake State Park, Petrified Forest National Park and Coconino National Forest along the way.
Leave the I-40 at Williams to take Route 64 north to the Grand Canyon, then loop back on the same road to rejoin the I-40 and follow it past Mojave National Reserve to Barstow, where you'll join Interstate 15.
The I-15 will take you to the outskirts of Los Angeles, then it's just a case of joining the I-10 to complete your journey in downtown LA.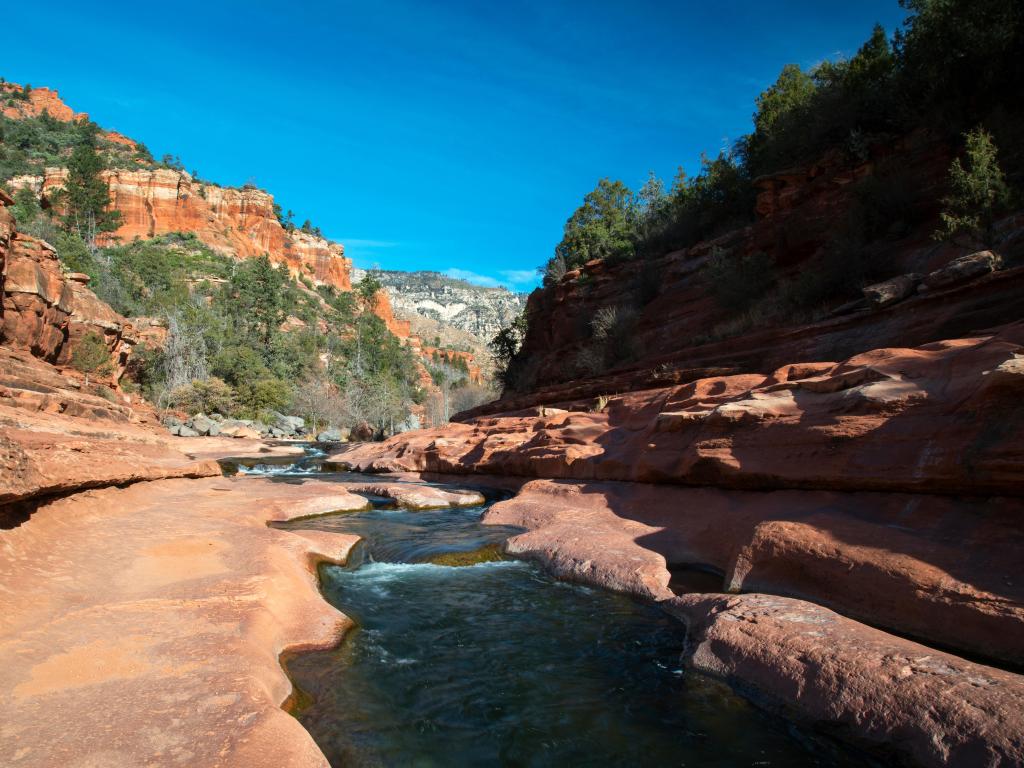 Best places to stop between Houston and Los Angeles
Splitting this trip into at least 4 days - or longer if you can - will ensure you enjoy every second of the journey, as opposed to it potentially becoming a chore.
While some of the shorter stops can be fitted in on the go, you want to plan for longer stops in locations that not only give you a good break from driving but are the most rewarding places to experience while you're there.
We've listed our top picks for the best places to stay between Houston and Los Angeles that tick all the boxes.
Stay Within Austin City Limits
Located less than 3 hours from Houston along our Southern Route, this stop may feel a little early. However, Austin is a fantastic city and with its rich history in both the music and film industries, it has some interesting comparisons to our destination of Los Angeles.
It has been used as a location for movies since the 30's, in the heyday of the western, and continues to be today. The prestigious South By Southwest film festival is even held there every March, with film fans and critics travelling from all over the world to experience it.
When it comes to music, especially the blues, Austin is legendary - it's often referred to as "the live music capital of the world". Greats such as Stevie Ray Vaughn began their legacies here and the world-famous Austin City Limits TV show and festival are held in the southern part of the city.
Be sure to check out 6th street too, famous for its live music bars and venues, where incredible experiences are just waiting to be had.
During your stay in Austin, why not treat yourself to a night at one of its most beautiful hotels? Colton House Hotel is a stunning property with a fabulous outdoor pool that can be used seasonally, so you are in for a treat if you are visiting in summer.
If you are looking for a staycation to unwind after your drive, some rooms feature a kitchen with a dishwasher, an oven, and a stovetop. If you'd like to venture out, though, you will be located a short drive from Downtown Austin, dotted with restaurants, bars and shops.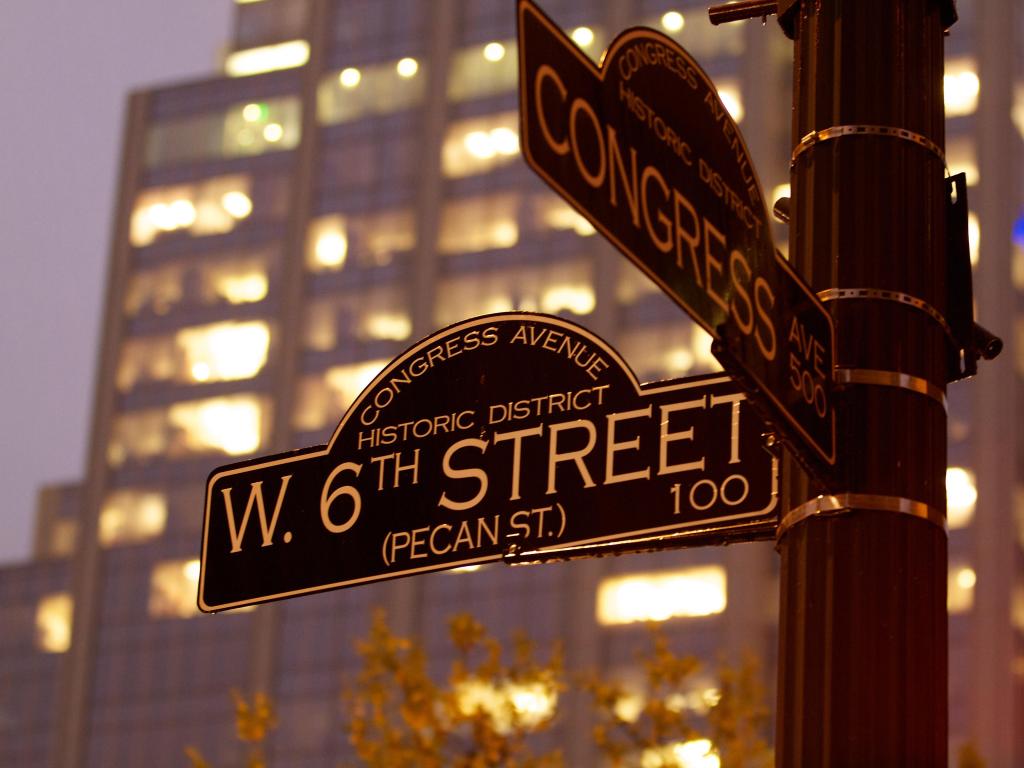 Experience Some Grande Cuisine In El Paso
Texas's westernmost city, El Paso is truly unique. It lies right on the Mexican border (on our Southern Route), separated from the city of Ciudad Juarez only by the Rio Grande river that flows between them.
As you'd expect in such a place, the city is alive with Hispanic culture and its cuisine is known far and wide. In fact, you're almost as likely to bump into a celebrity picking up some food here as you are in Los Angeles, as many are known to make the trip purely for the quality of the food. Yes, it really is that good!
With the culture and the food being the two main selling points of the city, the excellent Plaza Hotel Pioneer Park is a fantastic place to stay that combines the two.
Just a mile from the river and featuring a fabulous restaurant serving American, Mexican and Southwest cuisines, this is the perfect place to experience everything the city is famous for, without even having to leave your hotel. However, in such a fantastic city, we would still highly recommend that you do!
Ride On To Tucson
Known for its famous Sonoran-style Mexican food and collection of museums and art galleries, Tucson also holds another special attraction for travelers heading to the land of the silver screen. This stop, once again, lies along our Southern Route.
Just west of the city lies Old Tucson Studios & Theme Park. This legendary studio, built in the 30's, was the shooting location for such classics as Rio Bravo, El Dorado and Gunfight At The O.K Corral.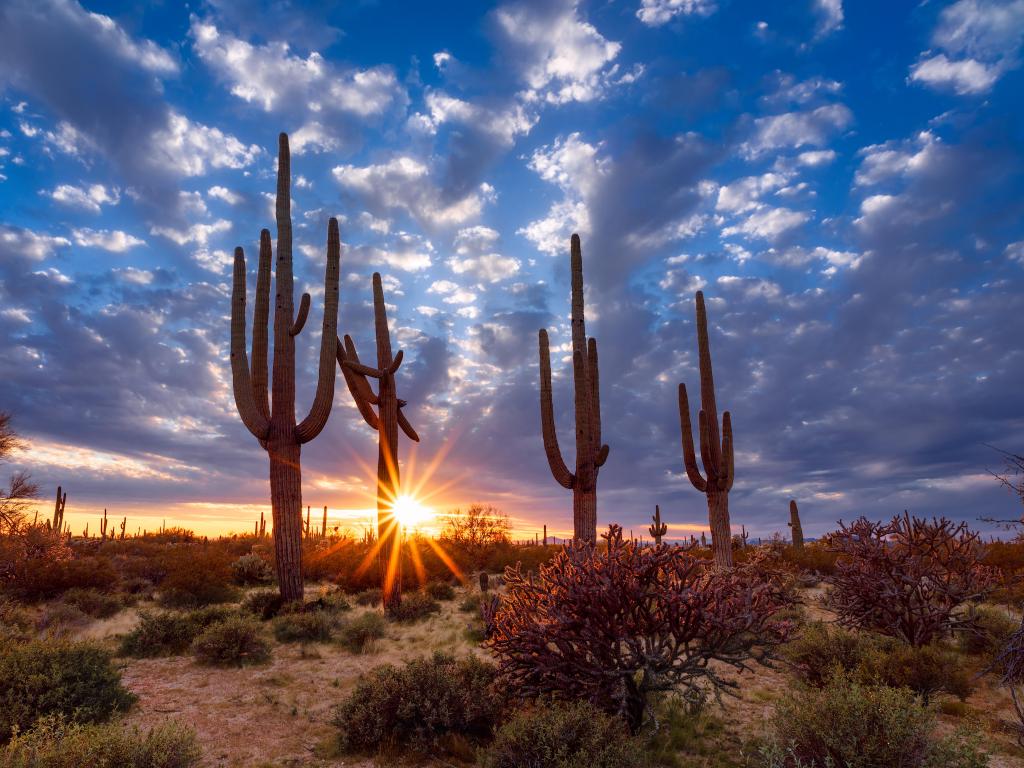 If seeing such a historic movie landmark in person isn't enough to get you excited, this is also the site of the first theme park in America. An amusement park with a wild west style, this is the perfect place to live a piece of history and go wild on your way out west.
While we're on the theme of going wild, why not finish your trip in style, with a stay at the Casino Del Sol Resort Tucson. A beautiful hotel and casino located just south of Old Tucson and Tucson Mountain Park. This is your chance to let your hair down for a while to the backdrop of the famous mountains seen in countless Westerns throughout the years.
Take in the contrasts of Albuquerque
Keeping to the theme - but this time on the Northern Route - you'll find many filming locations for Breaking Bad in Albuquerque and can even take a tour of them.
To see a more relaxing side of the city, head to Old Town Plaza to explore the picturesque historic quarter. Alternatively, you could take the Sandia Peak Tramway up the mountain which overlooks the city. There's even a fine dining restaurant, 10|3, to enjoy when you reach the top.
After the long drive across the desert, you'll almost certainly need to cool down and relax when you stop in the city, and where better than the luxurious Hotel Chaco which is known for its spacious rooms and great location. Once you've taken a dip in the beautiful outdoor pool, enjoy a taste of local wines before heading out to explore the city's historic quarter.
Things to see on a road trip from Houston to Los Angeles
When you picture this road trip, the first thing that springs to mind is probably the beautiful desert landscape you'll be driving through. With over 1,000 miles of it to drive through though, even these spectacular views can start to feel old if you don't break up the drive a bit.
The good news is that there are plenty of places to stop and explore along the way, to keep your long journey interesting throughout.
Southern Route:
The Gas Station, Bastrop, Texas - A must-see for horror fans, the gas station from the original Texas Chainsaw Massacre has been renovated and turned into a horror museum, complete with fresh BBQ just like in the film (and on-site cabins if you want to treat yourself to a real horror-fest). It's also owned by the original actor to play Jason Voorhees in Friday the 13th.
McKinney Roughs Nature Park - With scenic hiking and cycling trails, as well as a science center where you can learn all about the wildlife of the local area, this is a fabulous stop for all the nature lovers out there.
The Dinosaur Park - Located just across the road from the nature park, this museum features sculptures of the many species of dinosaurs that once inhabited the area.
Austin, Texas - The capital and fourth most populous city in the state of Texas.
Barton Creek Greenbelt - A beautiful 7.25-mile area featuring rivers, pools and cliffs to hike through in the glorious sunshine.
Fort Stockton - A town centered around the old 1860's fort, featuring a museum and some of the original buildings still intact.
El Paso, Texas - The 6th most populous city in the state of Texas.
Las Cruces, New Mexico - The second most populous city in the state of New Mexico.
White Sands National Park - Rolling white sand dunes located in the world's largest gypsum field. Home to many species of animals and birds, it is the newest addition to the U.S National Parks register, having only been added in December 2019.
Tucson, Arizona - The second largest city in the state of Arizona and the former capital of the old Arizona territory.
Saguaro National Park - One of the largest collections of saguaro cactus in the world and home to a variety of rare and unusual species of animal, such as the desert tortoise, the Gila monster and the javelina.
Phoenix, Arizona - The capital and most populous city in the state of Arizona, as well as the 5th most populous in the entire U.S.
Colorado River Indian Reservation - Home to four different tribes, experience the cultures of the Chemehuevi, Hopi, Mojave and Navajo.
Joshua Tree National Park - Encompassing parts of both the Colorado and Mojave deserts, this park contains numerous amazing rock formations, as well as one of the largest collections of Joshua Trees anywhere in the world.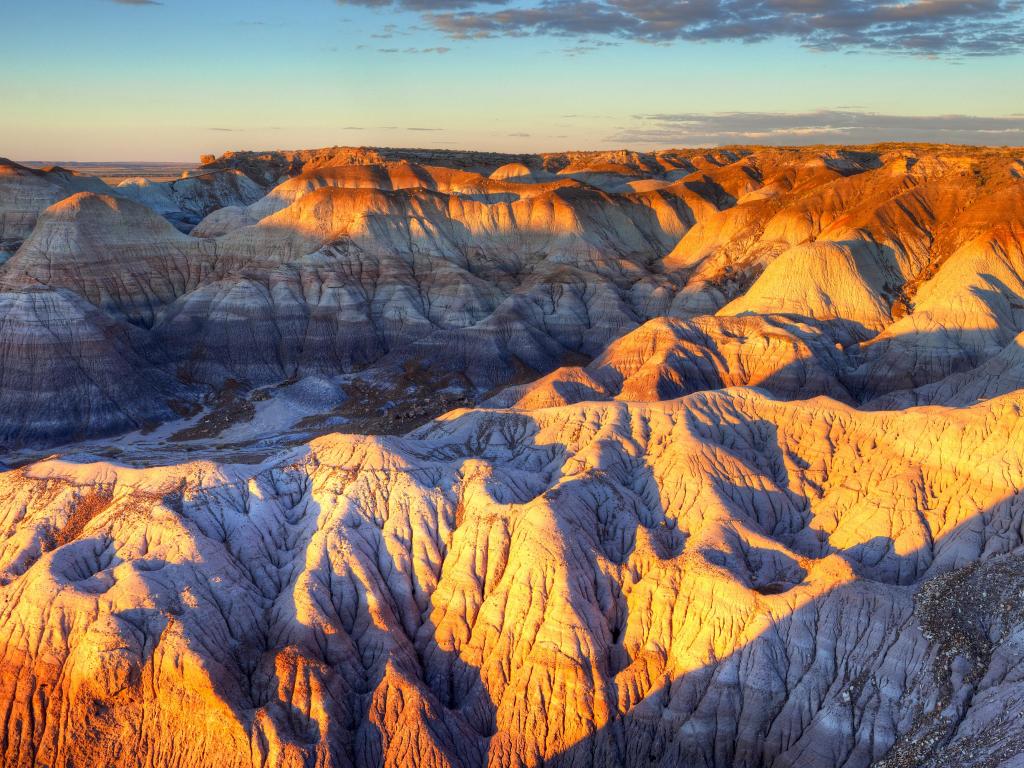 Northern Route:
Lake Conroe -A beautiful outdoor space just outside Houston.
Ennis Bluebonnet Trail - Visit in the spring to see roads and fields lined with Texas's favorite Bluebonnets in flower.
Bluewater Lake State Park - As its name suggests, this state park is centered on a scenic lake, and is a great place for hiking and camping.
Petrified Forest National Park - Known for its harsh, rocky landscapes and the many fossils it contains, this national park is easily accessed from the Interstate.
Coconino National Forest - With its stunning red rocks and spectacular landscapes, this is another great place for hiking fans,
Grand Canyon - A stop that needs no introduction, soak in the views of this impressive natural monument carved out by the Colorado River.
Best time to go on a road trip from Houston to Los Angeles
When you're going between two places that are known for having warm, dry weather most of the year, there isn't really a bad time to take your trip.
That said, for a road trip there may still be some times better than others. Many of the attractions on this trip will be quieter if you avoid peak travel seasons, especially places like the Grand Canyon which attract thousands of visitors from across the globe.
In early March, you'll catch the Houston Livestock Show and Rodeo - the largest - which is quite a spectacle, but also means accommodation and roads will be even busier than usual in the city.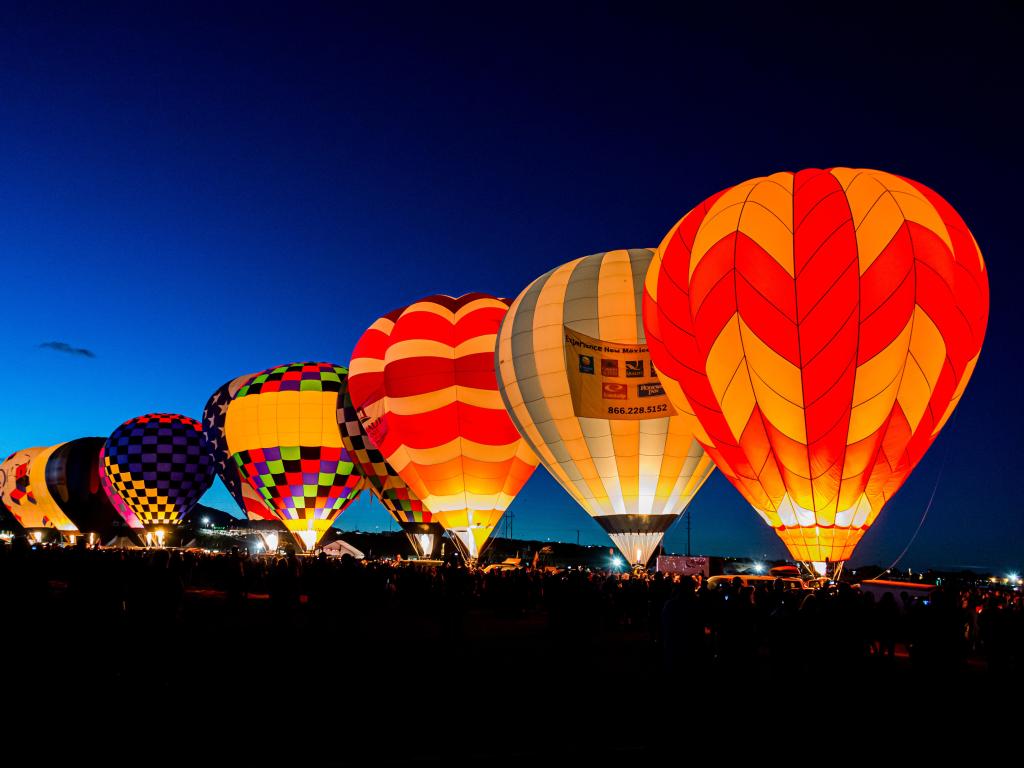 Alternatively, in October the Albuquerque International Balloon Fiesta launches a really unique backdrop to your trip.
With temperatures in some parts of the route soaring to 120 degrees Fahrenheit in the summer months, desert drives and national parks are probably better enjoyed in the spring and fall. You'll still have fantastic temperatures and beautiful sunshine but the heat won't be a distraction from the places you're visiting.
You'll also want to be prepared for long drives along quiet stretches of road - make sure to pack plenty of water and fill up with fuel when you get the chance.