Road Trip from Houston to Marfa
Ready for an unforgettable adventure? Pack your bags and prepare to hit the road, as you set off on a road trip from Houston to the artistic gem of Marfa through the heart of Texas. If you'd like to admire urban wonderlands and stunning natural wonders, this road trip is the best of both words!
The 590-mile road trip from Houston to Marfa will take 9 hours and 20 minutes to drive nonstop. You can visit Austin, San Antonio, Fredericksburg, Fort Stockton, Seminole Canyon State Park, Amistad National Recreation Area and Big Bend National Park.
Read on to find out everything you might want to know about this Houston to Marfa road trip, including the best routes, amazing places to stay, things to do on each route and the ultimate time to visit Marfa and Big Bend National Park.
How far is Marfa from Houston, and how long will the road trip take?
Comparison of road trip route options between Houston and Marfa

| Route | Distance | Driving Time |
| --- | --- | --- |
| The Austin Route | 590 miles | 9 hours 20 minutes |
| The San Antonio Route | 740 miles | 12 hours 30 minutes |
The Austin Route from Houston to Marfa will take about 9 hours and 20 minutes to drive, tracing a captivating 590-mile journey across the heart of Texas.
Alternatively, the San Antonio Route covers a slightly longer distance of about 740 miles and takes approximately 12 hours and 30 minutes without accounting for any detours.
Regardless of your choice, we recommend allocating at least 3-4 days for the journey to fully soak in the sights and enjoy the journey without feeling rushed.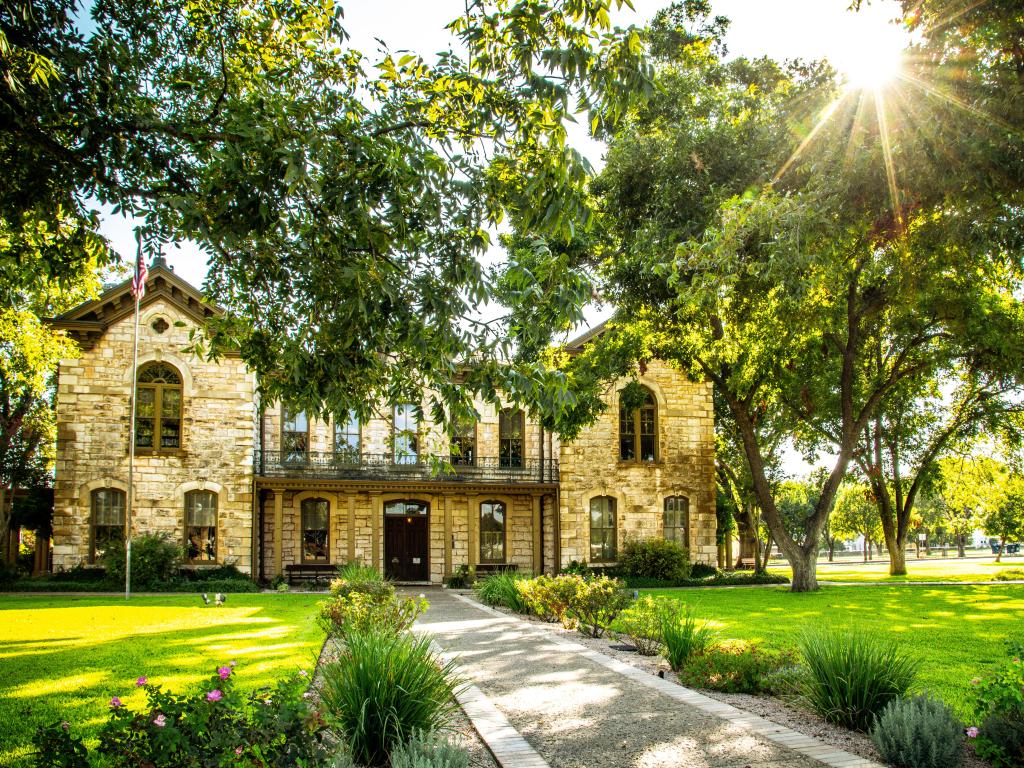 Best road trip route from Houston to Marfa
The decision between the Austin Route and the San Antonio Route from Houston to Marfa is truly a toss-up, depending on your unique interests and what kind of Texas experience you are looking for.
The Austin Route calls out to those who have an appetite for vibrant urban experiences mixed with an exploration of Texas's pastoral heartland.
This route will take you through the buzzing city of Austin and then into the quaint charm of Fredericksburg, a German-inspired city that marries a rich history with fabulous wineries.
Before reaching the mysterious beauty of Marfa, you pass through Fort Stockton, a city that echoes the tales of the old west with its historic sites.
The San Antonio Route will begin with a stop in San Antonio, a city steeped in colonial history and home to the legendary Alamo. As you venture west, the city lights give way to the untamed beauty of Big Bend National Park.
If you are looking to admire the Lone Star state's scenic wonders before leading you to the artistic haven of Marfa, this is the route for you.
How to drive from Houston to Marfa
The map above shows our suggestions for the best road trip routes between Houston to Marfa. Keep reading for detailed descriptions of both routes, where to stay on either, and the best things to do on the way.
The Austin Route
Head out of Houston via Interstate 10 (I-10) west until you reach Austin, the state capital of Texas. Austin is known as the "Live Music Capital of the World". Take some time to visit the State Capitol, Zilker Park, and if time permits, enjoy a swim at Barton Springs Pool.
After soaking in the vibrant atmosphere of Austin, proceed to Fredericksburg via US-290 West. This charming city, known for its German heritage, offers a unique blend of Texas hospitality and European charm.
Leaving Fredericksburg, you will hop back on the interstate, heading toward Fort Stockton. Known for its iconic roadside giant roadrunner statue "Paisano Pete," Fort Stockton is home to its namesake historic fort.
After your visit to Fort Stockton, continue your journey southwest, leading you to your final destination in Marfa.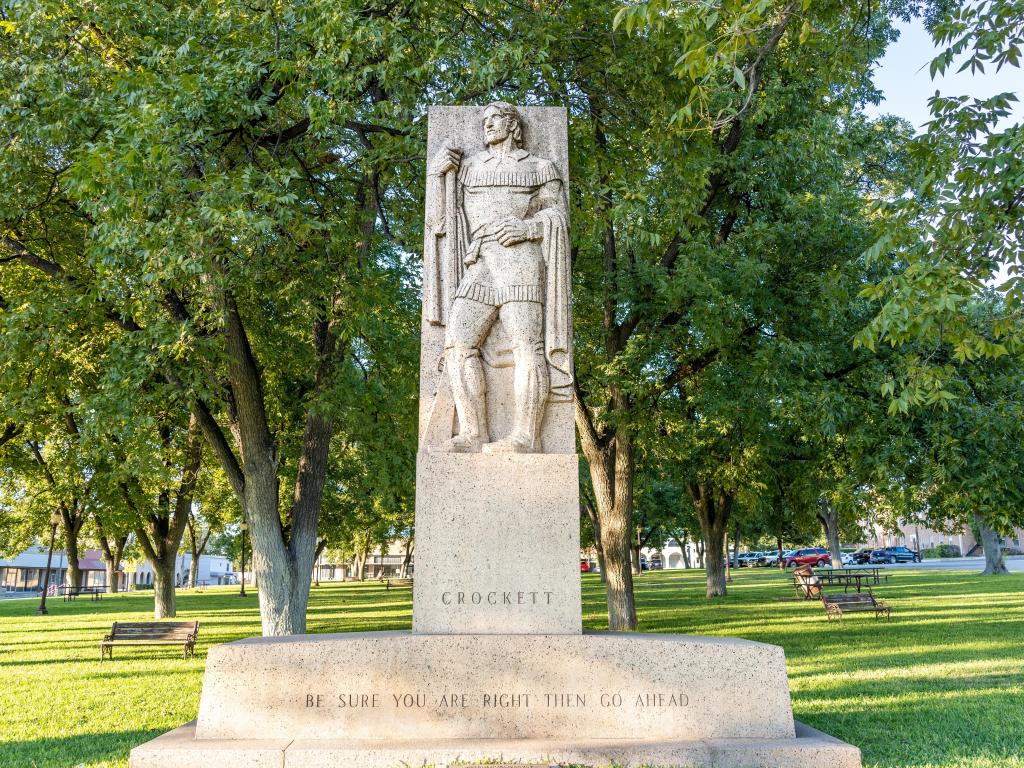 The San Austin Route
Begin your Texan adventure in the cosmopolitan city of Houston, setting course west I-10 towards San Antonio. While there, don't miss the chance to visit the Alamo, a historic Spanish mission and fortress compound, and stroll along the picturesque San Antonio River Walk.
Leaving San Antonio, you'll hop onto US-90 heading west. You will take in expansive vistas of the Texan landscape as you head towards Big Bend National Park, renowned for its breathtaking canyons, robust wildlife, and the famous Santa Elena Canyon.
Immerse yourself in the stunning desert landscapes and vast skies in Big Bend before making your way northwest along US-385. This route leads you to your final destination, the charming and quirky town of Marfa.
Best places to stop between Houston and Marfa
The real charm of a road trip doesn't just come from the captivating sights you'll see along the way or the exhilarating sense of freedom as you hit the road. It's also about those perfect little pit stops, the unexpected gems, and the cozy accommodations you find along the way.
You won't just find great suggestions for places to catch some z's below- we've also listed the awesome things to do at each stop to make the most of your visit. Read on to learn more!
Catch a live gig in Austin
Famed for its amazing live music scene, innovative food culture, and eclectic artistic community, Austin, Texas is a great stopover option on the Austin Route on a road trip to Marfa, located about 3 hours from Houston.
Austin's lush and vibrant Zilker Metropolitan Park is an unmissable attraction. It's a lush oasis in the heart of the city, encompassing numerous recreational areas. Adjacent to the park, you will find UMLAUF Sculpture Garden.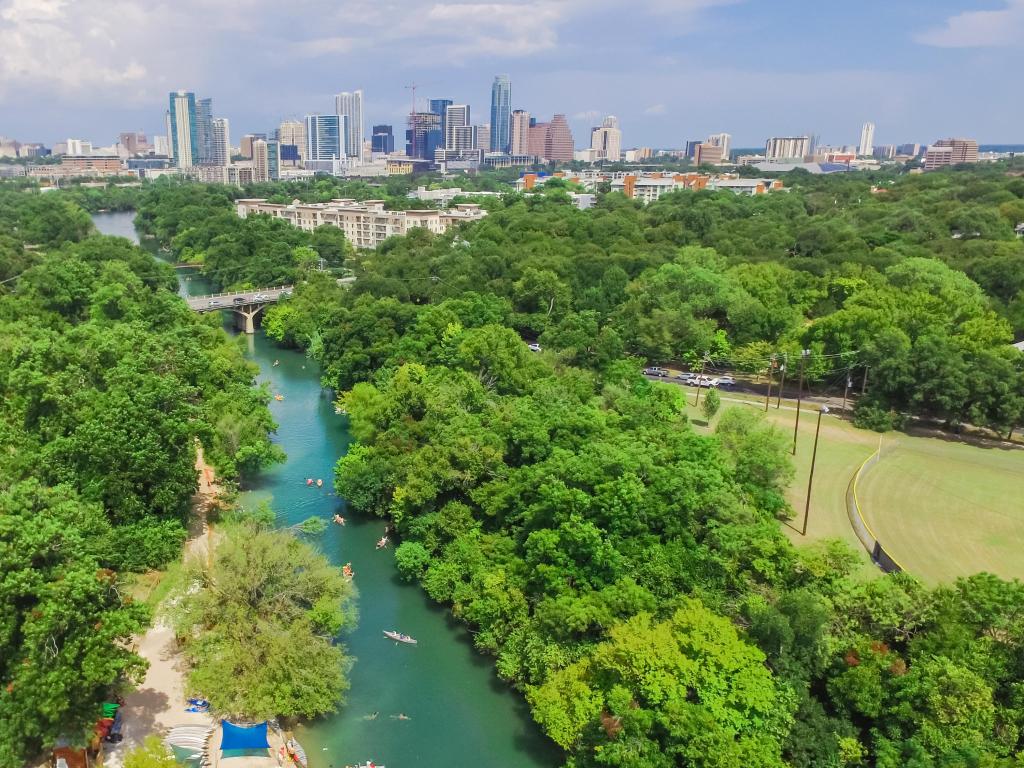 High on the list of must-see sites is the iconic Congress Avenue Bridge, which houses the world's largest urban bat colony. From late spring to early fall, spectators gather to witness the spectacular sight of 1.5 million bats taking flight at dusk, a truly unforgettable experience.
Not a fan of bats? You can skip the bridge and head to the Sixth Street entertainment district instead. Famous for its array of live music venues, here you can experience everything from blues and jazz to rock and country.
If you are looking for a stylish place to stay in Austin, look no further than the boutique Hotel Saint Cecilia. This gorgeous 5-star property redefines what it means to be a "hip hotel" with its fabulous outdoor pool (with six poolside bungalows!) and its chic rooms with designer touches.
Enjoy a fresh meal at the upscale restaurant located on-site before heading out to explore and visit the Capitol Building and Barton Springs Pool, both located a short distance from the hotel.
An urban Texan experience in San Antonio
Known for its beautiful river walks, historic missions, and bustling markets, San Antonio is a great place to take a break and recharge on the route that it lends its name to. This dynamic city is conveniently located about 3 hours from Houston.
A visit to San Antonio would not be complete without a stroll along the city's iconic River Walk. This scenic network of walkways along the banks of the San Antonio River is lined with restaurants, shops, and historic sites, providing a unique way to explore the city.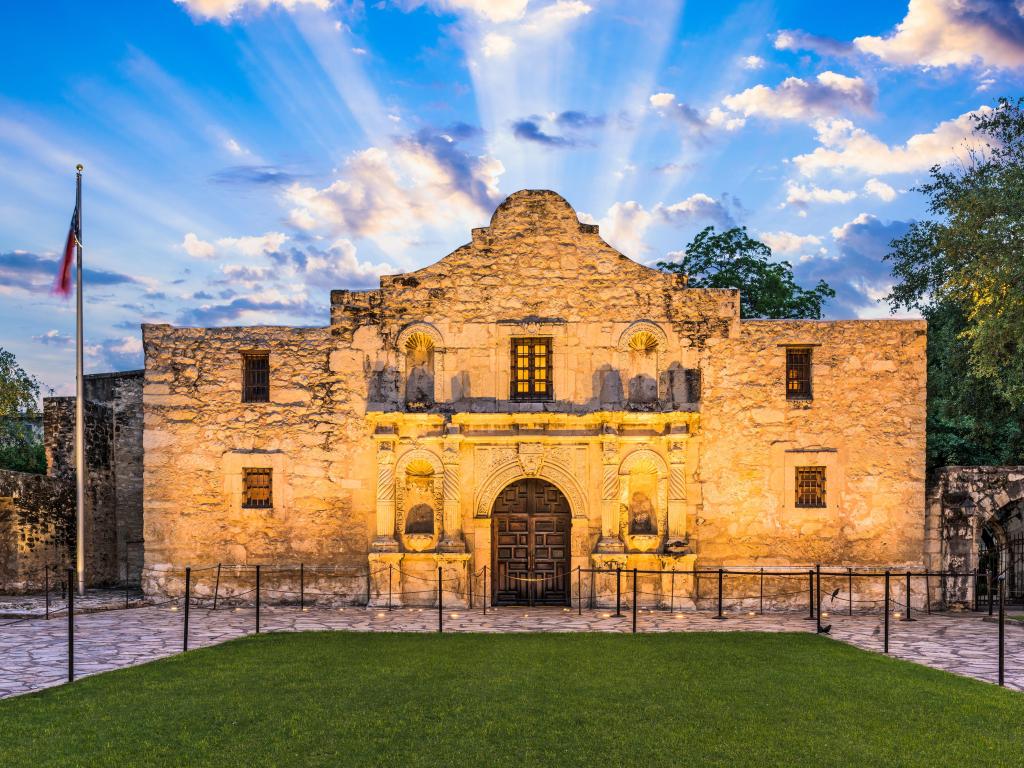 San Antonio's historic heart lies in its beautifully preserved Spanish colonial missions, which are part of the San Antonio Missions National Historical Park. The most famous of these is the Alamo, a mission-turned-fortress known for the Battle of the Alamo.
For a taste of the city's culture, make sure to visit the San Antonio Market Square, also known as "El Mercado." Here, you'll find a lively and colorful market teeming with stalls selling traditional Mexican crafts, food, and music.
If you'd like to wind down and relax at your own pace after exploring the city, Hyatt Residence Club San Antonio, Wild Oak Ranch is located on the quiet outskirts of the city, which will allow you to get away from the hustle and bustle of the big city atmosphere.
This beautiful, ranch-style property will let you experience a truly Texan stay in San Antonio. You will be located a short drive from the Shops at La Cantera, Six Flags Fiesta Texas and the famous San Antonio River Walk, so there is truly something for everyone here.
Where to stay when you reach Marfa
Marfa is a beautiful desert city in West Texas that is known for its thriving arts scene and minimalist aesthetic when it comes to architecture. Known as a hub for contemporary art and culture, it's home to unique galleries and installations, including the famous Chinati Foundation.
Marfa has also become famous for its unexplained phenomenon known as the "Marfa Lights," mysterious orbs of light that are occasionally visible on clear nights in the desert outside the city. If you are lucky, you might be able to spot one during your stay!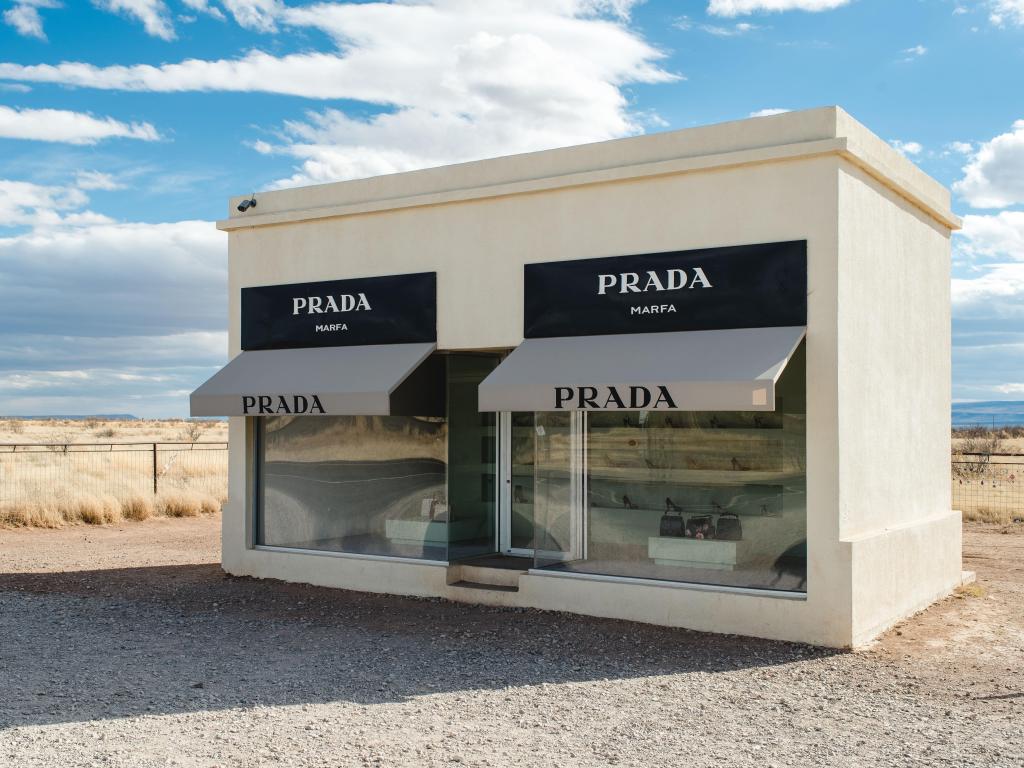 Nestled not too far from Marfa is the majestic Big Bend National Park. This stunning national park showcases the rugged beauty of the Chihuahuan Desert, with its dramatic mountain ranges, sweeping river canyons, and diverse wildlife.
To explore the area and do it justice, you will need a comfortable hotel to base yourself in. Located in the heart of the city, Hotel Saint George is one of our favorite places to stay in Marfa.
Upon arrival, you will be able to unwind at the seasonal outdoor pool or treat yourself to your favorite drink at the bar. Make sure to book a table at the restaurant on-site to sample delicious, local fare during your stay.
Things to see on a road trip from Houston to Marfa
On this Houston to Marfa road trip, you will venture through the heart of the Lone Star State. From the vibrant cityscapes to the rustic charm of small-town life, this journey from Houston to Marfa unfolds like an epic tale waiting to be discovered.
We've curated an unforgettable array of must-see attractions that will make your itinerary unique and jam-packed with exciting things to do and see. Here are our favorite and quirkiest picks that you won't want to miss on the drive from Houston to Marfa:
The Austin Route
Texas State Capitol, Austin - This majestic edifice is not just the legislative center of Texas, it is also a remarkable display of late 19th-century public architecture. Made of sunset red granite, the Texas State Capitol houses the offices and chambers of the Texas Legislature and the Office of the Governor.
Lady Bird Lake, Austin - This beautiful reservoir on the Colorado River is a popular recreation area with trails for walking and cycling. It is also a perfect spot for paddle-boarding, rowing, and kayaking with the stunning Austin skyline as a backdrop.
Zilker Metropolitan Park, Austin - Don't miss the chance to swim in the Barton Springs Pool during your visit. This is a man-made swimming pool filled by a natural spring.
National Museum of the Pacific War, Fredericksburg - This museum is the only institution in the U.S. dedicated exclusively to telling the story of the Pacific and Asiatic Theaters in World War II.
Enchanted Rock State Natural Area, Fredericksburg - This state park is known for its massive pink granite dome, one of the largest in the United States. Hiking to the top rewards you with panoramic views of the Texas Hill Country.
Wildseed Farms, Fredericksburg - The largest working wildflower farm in the country. Stroll the beautiful gardens, buy wildflower seeds, and try their excellent wines at the tasting room.
Stonehenge II, Ingram - An artistic replication of the original Stonehenge in England. It's not as old or as large as the real thing, but it certainly stands as a surprising sight in the Texas Hill Country.
Historic Old Town, Fort Stockton - This site is a preserved Western frontier military post. The historic buildings and exhibits take visitors back in time, providing a glimpse of life in the 1800s.
Annie Riggs Memorial Museum, Fort Stockton - The museum's collection ranges from Native American artifacts to items from the cattle-ranching and oil-drilling industries.
Paisano Pete, Fort Stockton - One of the largest roadrunner statues in the world. "Paisano Pete," as the statue is named, has been a Fort Stockton icon since 1980.
McDonald Observatory, Fort Davis - Situated in the Davis Mountains, this observatory has several large research telescopes. It's a great spot for stargazing and learning about the universe, especially during their popular "star parties".
The Marfa Prada Sculpture, Valentine - This art installation looks like a Prada storefront but is actually a non-functional sculpture. Located in the middle of the desert, it's become one of the most iconic roadside attractions in Texas.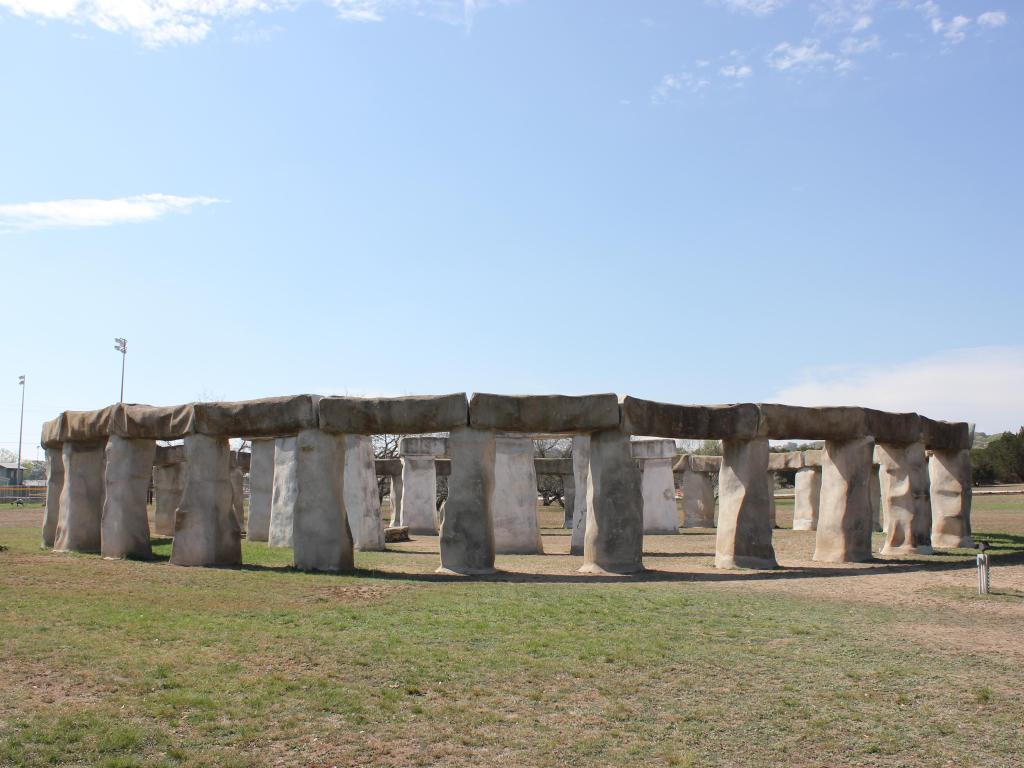 The San Antonio Route
The Alamo, San Antonio - The Alamo is a historic Spanish mission and fortress compound where the famous Battle of the Alamo took place. Its rich history and beautiful architecture make it a must-visit for any history enthusiast.
San Antonio River Walk, San Antonio - This network of walkways along the banks of the San Antonio River is a haven of shops, restaurants, and stunning scenery. It's a lively and vibrant destination that brings together the best of San Antonio's charm.
Natural Bridge Caverns, San Antonio - This underground wonder is Texas' largest show cave, offering guided tours through stunning rock formations. The caverns are a natural spectacle that offers visitors an unforgettable subterranean adventure.
Amistad National Recreation Area - Known for the massive Amistad Reservoir, this area offers opportunities for water-based recreation including boating, fishing, and swimming.
Seminole Canyon State Park and Historic Site - Home to ancient Native American rock paintings and a rugged canyon landscape, it offers a fascinating journey into both natural and human history.
Judge Roy Bean Visitor Center, Langtry - This museum celebrates the "Law West of the Pecos" Judge Roy Bean, a notorious justice of the peace and saloon owner in the late 19th century. The quirky museum contains a saloon, an opera house, and the Jersey Lily.
Big Bend National Park - This vast park is known for its diverse plant and animal life, stunning vistas, and striking geologic features. From the Rio Grande River to the Chisos Mountains, Big Bend offers a unique desert experience.
Santa Elena Canyon - This is one of the most stunning features of Big Bend National Park, where the Rio Grande flows between 1,500-foot cliffs. The view from the canyon is truly awe-inspiring, making it a must-see attraction.
Langford Hot Springs - These natural hot springs along the banks of the Rio Grande offer a perfect place to relax and unwind amidst a stunning desert landscape.
Lost Mine Trail - This popular hiking trail offers some of the best panoramic views in the park. The trail winds through juniper, oak, and pine forests and ends with a breathtaking overlook of the surrounding mountains and valleys.
Ross Maxwell Scenic Drive - This scenic drive showcases the geological splendor of the park, with several overlooks offering stunning views of the Chihuahuan Desert landscape.
Ghost Town, Terlingua - This semi-ghost town was once a thriving mercury mining community. Today, it's a quirky tourist destination known for its annual Chili Cookoff and Starlight Theatre, a restaurant and venue set in an old movie theater.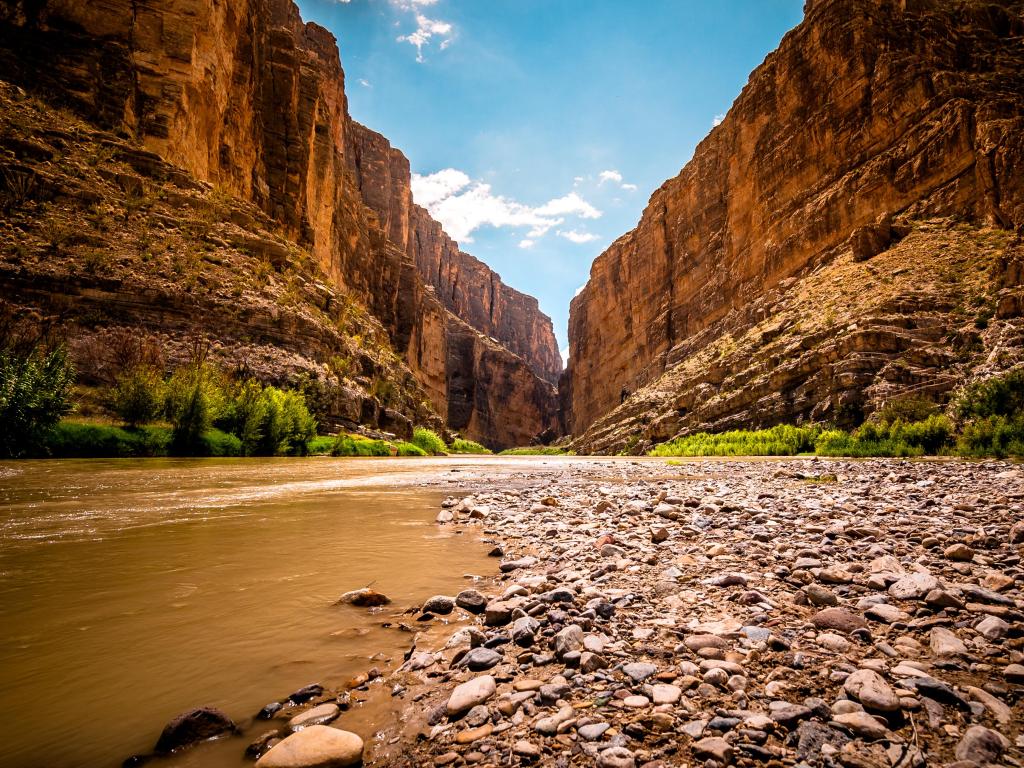 Best time to go on a road trip from Houston to Marfa
The drive from Houston to Marfa can be done year-round, though considering the state's climate, spring and fall are arguably the best times to take on this Texan adventure.
Marfa and Big Bend National Park are quite remarkable during these seasons. These periods bring mild weather, blooming flora, and an influx of wildlife. The temperatures in spring range from 40 to 80 degrees Fahrenheit, and fall sees similar conditions.
In the fall, Marfa hosts the Chinati Weekend in October. This event is hosted by the Chinati Foundation, an art museum based on the ideas of its founder, artist Donald Judd.
Big Bend National Park also blossoms during these periods. Springtime is particularly stunning due to the bloom of bluebonnets and other wildflowers, making it a popular season for hiking and photography.
In the fall, Marfa hosts the Chinati Weekend in October. This event is hosted by the Chinati Foundation, an art museum based on the ideas of its founder, artist Donald Judd.
Summer can get quite hot, with temperatures reaching up to mid-90 degrees Fahrenheit, though the dry desert air can make this more tolerable. This is a great time to enjoy the local art scene or relax at a local café.
Winter in Marfa is usually mild, with daytime temperatures in the 50s to 60s, and nights can be chilly, dipping into the 30s. Big Bend National Park in winter can also be cool and is subject to rapid changes in weather. Snowfall in the park is rare but possible, especially in the mountainous areas.