Road Trip from Kansas City to Omaha
Are you looking to get out of the city and travel through the rolling plains of the Midwest, admiring the occasional picturesque red barn and gentle hills as you make your way to Nebraska? This epic road trip from Kansas City to Omaha is just what the doctor ordered.
The 480-mile road trip from Kansas City to Omaha will take 8 hours to drive nonstop. The notable sights en route are Topeka, Lincoln, Des Moines, Columbia, Sunken Gardens, Pappajohn Sculpture Park, Truckhenge, High Trestle Trail Bridge and Gage Park.
So, pack your bags, create a fabulous playlist, and get ready to hit the road for an amazing adventure from Kansas City to Omaha. Read on below to find out about the best routes, amazing places to stay, unforgettable things to see and the best time to set off on this road trip.
How far is Omaha from Kansas City, and how long will the road trip take?
Comparison of road trip routes between Dallas and Big Bend National Park

| Route | Distance | Driving Time |
| --- | --- | --- |
| The Lincoln Route | 480 miles | 8 hours |
| The Des Moines Detour | 560 miles | 10 hours 40 minutes |
The most direct route from Kansas City to Omaha will take 2 hours and 50 minutes to cover 190 miles, but this is more of a commute than an exciting road trip. So, we suggest taking a little longer and enjoying a fantastic adventure to remember on one of our suggested routes.
The Lincoln Route covers 480 miles, which will take 8 hours to drive nonstop without accounting for any detours or stops.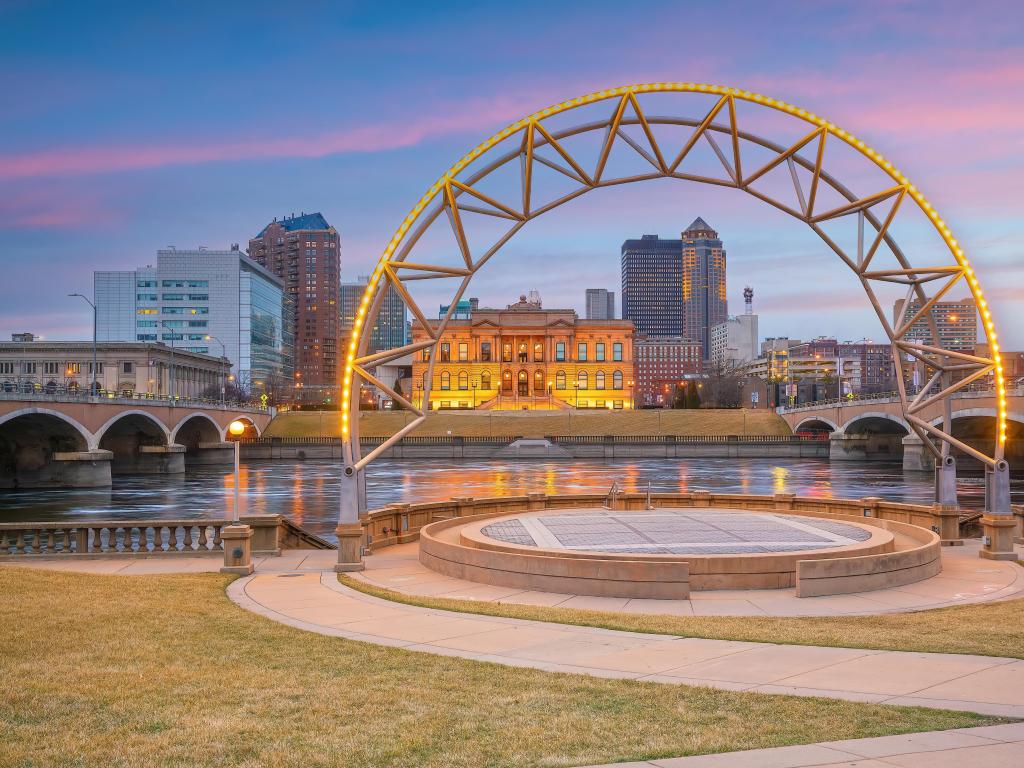 The Des Moines Route will take 10 hours and 40 minutes to drive and spans 560 miles. Once again, this does not factor in any stops you might want to make.
To make the best of your time and create memories to last a lifetime on the way, we suggest taking at least 3 days to enjoy what each route has to offer.
Best road trip route from Kansas City to Omaha
Both of our suggested routes are dotted with charming towns, quirky attractions, and beautiful landscapes, so the best route for you will depend on what you'd like to see and do on the way.
The Lincoln Route will take you through a variety of cities including Topeka and Lincoln. Each of these has its own rich history, beautiful architecture, and unique attractions to enjoy, so you definitely won't be bored!
Along the way, you can admire the picturesque countryside and farmland, as well as the opportunity to explore local culture, dining, and breweries in each city.
The Des Moines Detour offers a picturesque drive through the diverse landscapes of Missouri and Iowa, dotted with an array of lovely cities such as Columbia and Des Moines, and attractions to explore along the way.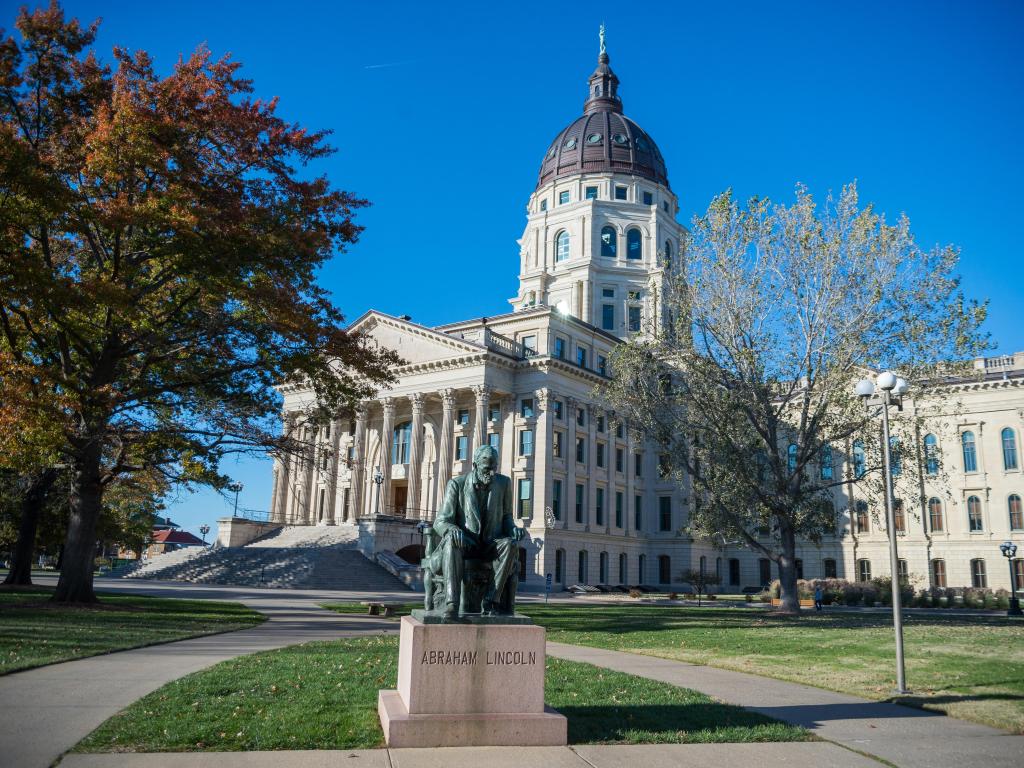 You will get to marvel at the changing terrain and scenery of the American Midwest and its distinct culture and history, making the Des Moines Detour an exceptional choice for those seeking a road trip filled with echoes from the past, as well as art, and plenty of natural beauty (despite its longer mileage) .
The Lincoln Route
Start by heading west from Kansas City on Interstate 70 (I-70), where you'll soon arrive in Topeka, the capital city of Kansas. Explore the Kansas State Capitol building and the numerous museums in town, then continue on US-75 North and US-77 North to reach Nebraska's capital, Lincoln.
After immersing yourself in the city's atmosphere, head north on US-77 and merge onto I-80 East, taking in the beautiful scenery of the rolling hills and open spaces of Nebraska as you drive towards Omaha, your destination.
The Des Moines Detour
Begin by heading east from Kansas City on I-70, where you'll soon arrive in Columbia, Missouri. This lively college town is home to the University of Missouri and offers a thriving arts scene, beautiful parks, and the Museum of Art and Archaeology.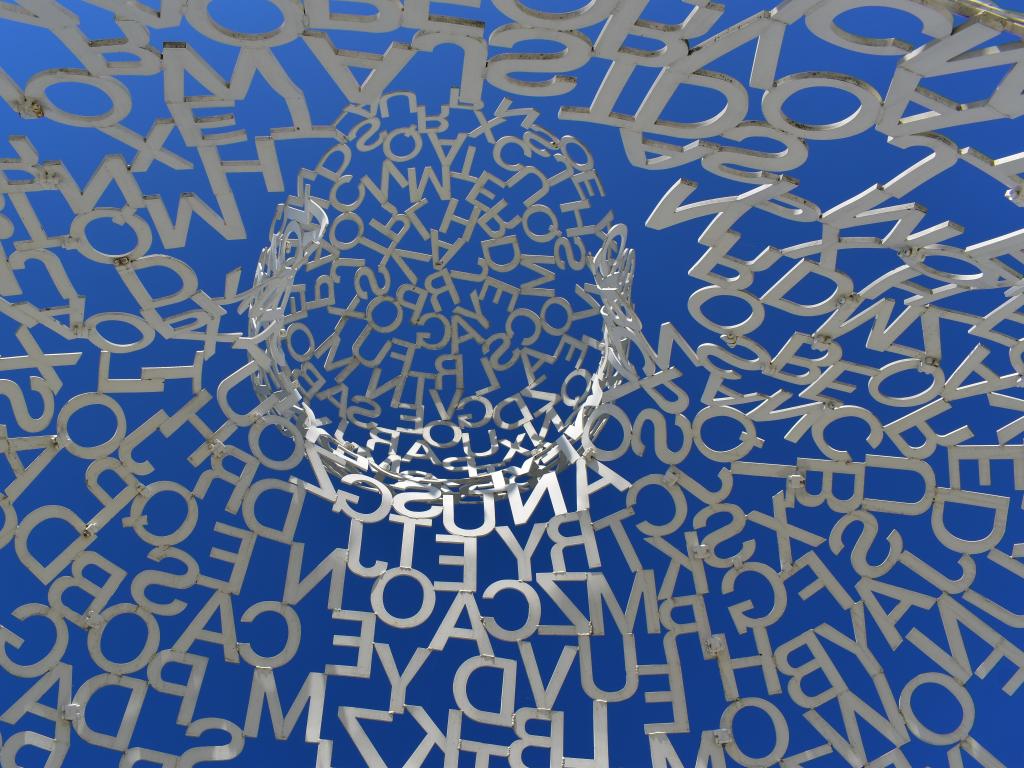 After exploring Columbia, continue north on US-63 and merge onto I-80 W, which will lead you to Des Moines, Iowa. As the state's capital, Des Moines boasts the gold-domed Iowa State Capitol building and the picturesque Pappajohn Sculpture Park.
Once you've experienced Des Moines, make your way westward on the interstate, where you'll enjoy the serene landscapes of Iowa before arriving at your destination in Omaha.
Best places to stop between Kansas City and Omaha
Even though relatively short, this road trip from Kansas City to Omaha has so much to do and see on the way. We recommend taking your time and making a few overnight stops on the way to explore the best of each route.
Admire the architecture and the gardens of Lincoln
Located about an hour from Omaha on the Lincoln Route, the city that lends the route its name, Lincoln, is Nebraska's capital. With its rich history and culture, great dining options, and outdoor activity opportunities, Lincoln is a great city to take a break at and unwind in.
You don't have to be a history buff or architecture enthusiast to appreciate the Nebraska State Capitol. This architectural marvel's unique design sets it apart from other state capitols in the United States with stunning murals, mosaics, and a unique blend of architectural styles.
If you are looking to get away from the hustle and bustle of the city, then head to the Sunken Gardens. A beautifully landscaped garden, the terraced Sunken Gardens is a serene oasis featuring thousands of plants, reflecting pools, and sculptures.
While in Lincoln, we also recommend checking out the Historic Haymarket District. This revitalized, historic district features brick streets, old warehouses, and charming buildings that now house a variety of restaurants, shops, galleries, and entertainment venues.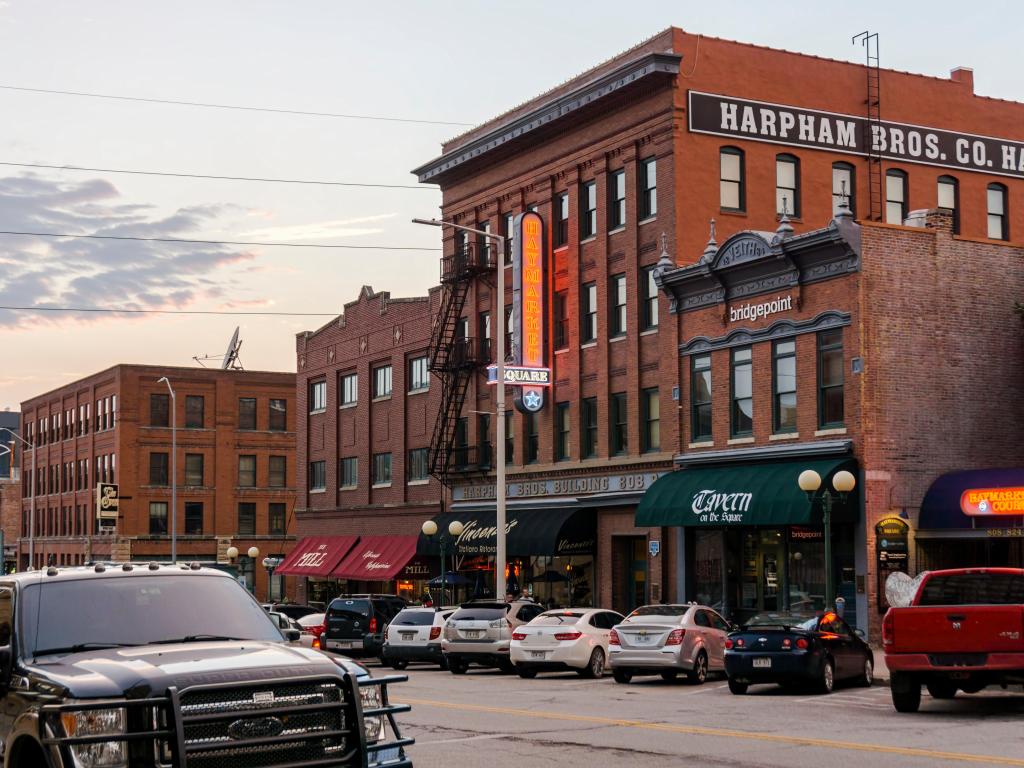 There are several accommodation options while in Lincoln, but our favorite is Hyatt Place Lincoln/Downtown-Haymarket. Boasting a stellar location, this modern hotel is situated in the heart of the vibrant and historic Haymarket District.
Take a dip in the hotel's fabulous indoor pool to help you relax after your drive to reenergize. Then, head out to explore the city. Positioned in the heart of the city, the hotel is a stone's throw from the Pinnacle Bank Arena, Memorial Stadium and University of Nebraska-Lincoln campus.
Before hopping back on the road, make sure to take advantage of the complimentary breakfast available to refuel for the next leg of your journey.
Enjoy luxury in the urban heart of Des Moines
Des Moines is located 2 hours from Omaha, and quite unsurprisingly sits on the Des Moines Detour. This detour might add a couple of hours to your journey but it is one worth making as Des Moines is a colorful city with lots of attractions, great dining options and opportunities for hiking and biking.
Home to the gold-domed State Capitol Building and the annual Iowa State Fair, Des Moines has something for everyone. Art enthusiasts can explore the Des Moines Art Center and Pappajohn Sculpture Park, while history buffs can delve into the past at Living History Farms.
With its beautiful outdoor spaces, such as the Greater Des Moines Botanical Garden and Gray's Lake Park, Des Moines is the perfect place to unwind and enjoy the peaceful outdoors.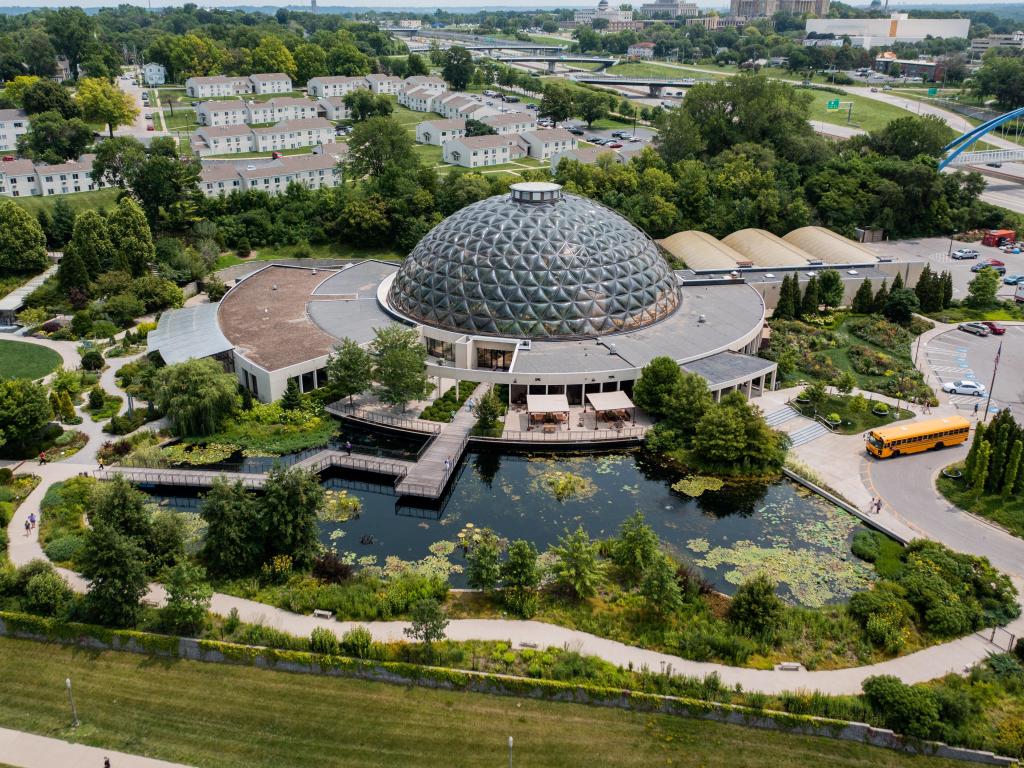 If you are looking for a modern and luxurious place to stay in Des Moines, look no further than the Surety Hotel. Housed in a beautifully restored early 20th-century bank building, the hotel has a unique charm that sets it apart from other lodging options in the city.
Boasting stylish and spacious rooms as well as a fantastic on-site restaurant and bar, the hotel is located centrally in the city, meaning you can also head out for a meal and explore many dining options.
The property is a short distance from State Capitol, the Des Moines Art Center, and the lively East Village district, so you will never be too far from entertainment and excitement during your stay.
Where to stay when you reach Omaha
The Farnam, Autograph Collection is a fantastic hotel choice in Omaha, housed in a beautifully restored historic building. This luxurious boutique hotel features impeccably designed rooms and suites, with high-end amenities, including that all-important coffee machine for your morning wake up!
If you don't want to venture out right away, you don't have to. You can have a delicious meal at the Society 1854 restaurant which serves meals prepared with locally sourced ingredients.
Make sure to check out the hotel's bar, Burdock + Bitters for a nightcap before heading to your room for a much-deserved rest.
When ready to head out, you will find most of the city's attractions a stone's throw from the property. During your stay, you will be located within a short distance of the Old Market District, the Durham Museum, and the Joslyn Art Museum.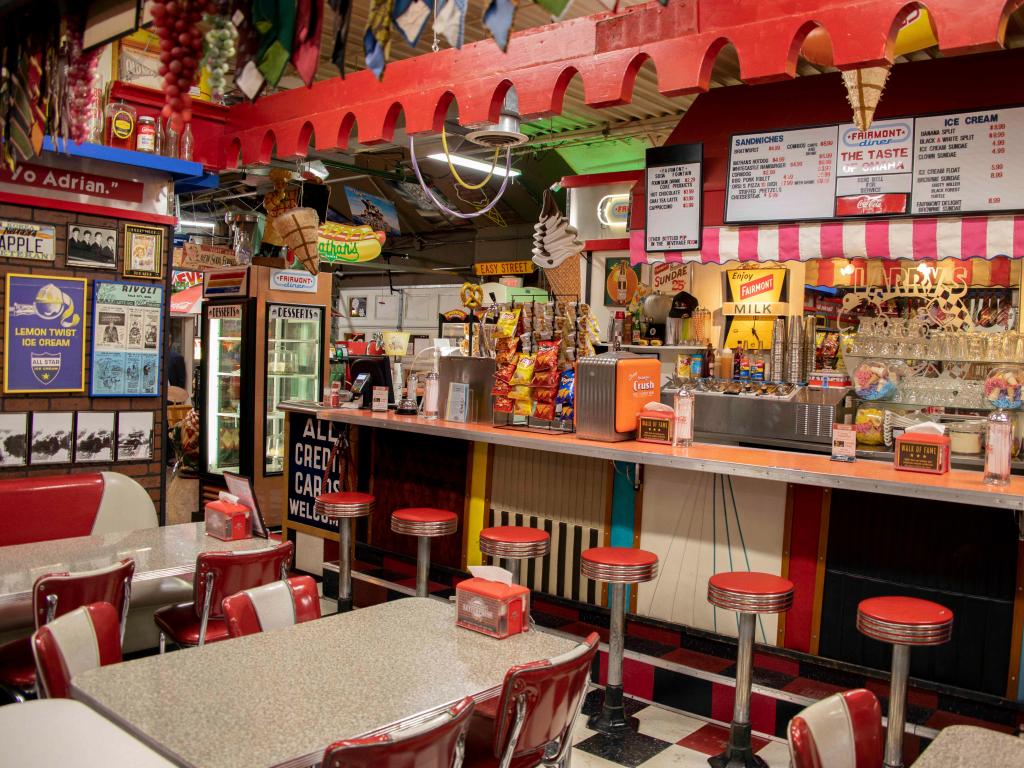 Things to see on a road trip from Kansas City to Omaha
A relatively short road trip, this adventure from Kansas City to Omaha packs a punch! To help you plan and make the best of your time on the road, we have curated some of our recommendations as to what to see en route.
The Lincoln Route
Kansas State Capitol - This historic building houses the Kansas state government and features a beautifully restored interior, as well as a dome offering stunning views of Topeka.
Sunken Gardens - A beautifully landscaped garden and Lincoln's only terraced garden, featuring thousands of plants, reflecting pools, and sculptures.
Evel Knievel Museum - This museum pays tribute to the legendary daredevil Evel Knievel, showcasing his motorcycles, memorabilia, and personal artifacts.
Truckhenge - A quirky and artistic outdoor sculpture installation, Truckhenge features antique trucks and other objects embedded in the ground, resembling Stonehenge. Created by local artist Ron Lessman, it's an interesting stop for fans of outsider art and unique attractions.
Gage Park - A beautiful park with a rose garden, mini-train, carousel, and the Topeka Zoo, perfect for a relaxing break during your drive.
International Quilt Museum - A unique museum dedicated to the art and history of quilting. It houses an extensive collection of quilts and textiles from around the world.
The National Museum of Roller Skating - Dedicated to the history and sport of roller skating, this museum houses an extensive collection of roller skates, memorabilia, and artifacts related to the sport. It's a quirky and unique attraction for roller skating enthusiasts and those interested in niche museums.
Holy Family Shrine - Located just off I-80 near Omaha, this glass and steel chapel is a striking modern architectural marvel. The shrine provides a peaceful and reflective space amidst the rolling Nebraska landscape. While not exactly kitschy, it's an interesting and unexpected sight along your route.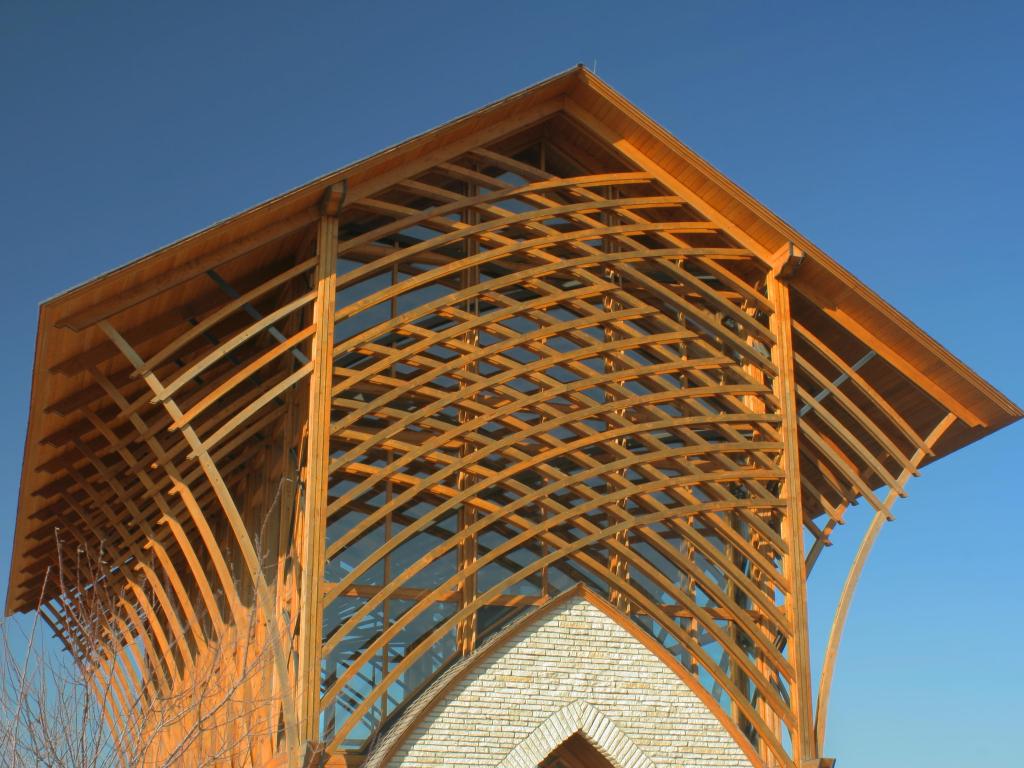 The Des Moines Detour
Rock Bridge Memorial State Park - A beautiful park with scenic hiking trails, caves, and a picturesque wooden bridge, perfect for outdoor enthusiasts.
Pella, Iowa - A charming Dutch-themed town known for its annual Tulip Time Festival, the Pella Historical Village, and Vermeer Windmill – the largest working windmill in the United States.
Pappajohn Sculpture Park - A 4.4-acre outdoor park in downtown Des Moines, featuring over 30 unique sculptures by world-renowned artists.
Loess Hills Scenic Byway - A picturesque drive showcasing the unique Loess Hills, which are wind-deposited soil formations. Enjoy the stunning views, trails, and wildlife in this area.
High Trestle Trail Bridge - A stunning and unique pedestrian bridge with an artistic design that lights up at night, located on the High Trestle Trail, a popular biking and walking path.
Greater Des Moines Botanical Garden - A beautiful urban oasis with indoor and outdoor gardens, offering a peaceful escape from the city.
Des Moines Art Center - A contemporary art museum featuring permanent collections, rotating exhibits, and an outdoor sculpture park.
World's Largest Ball of Twine - Not located directly on the route but a worthy detour, this quirky roadside attraction features the world's largest ball of twine, which continues to grow as visitors add more twine.
Warm Springs Ranch - Home to the world-famous Budweiser Clydesdales, this ranch offers tours that provide a chance to learn about how the horses are cared for.
Matchstick Marvels Museum - A unique museum showcasing the intricate work of artist Patrick Acton, who creates elaborate sculptures using only matchsticks.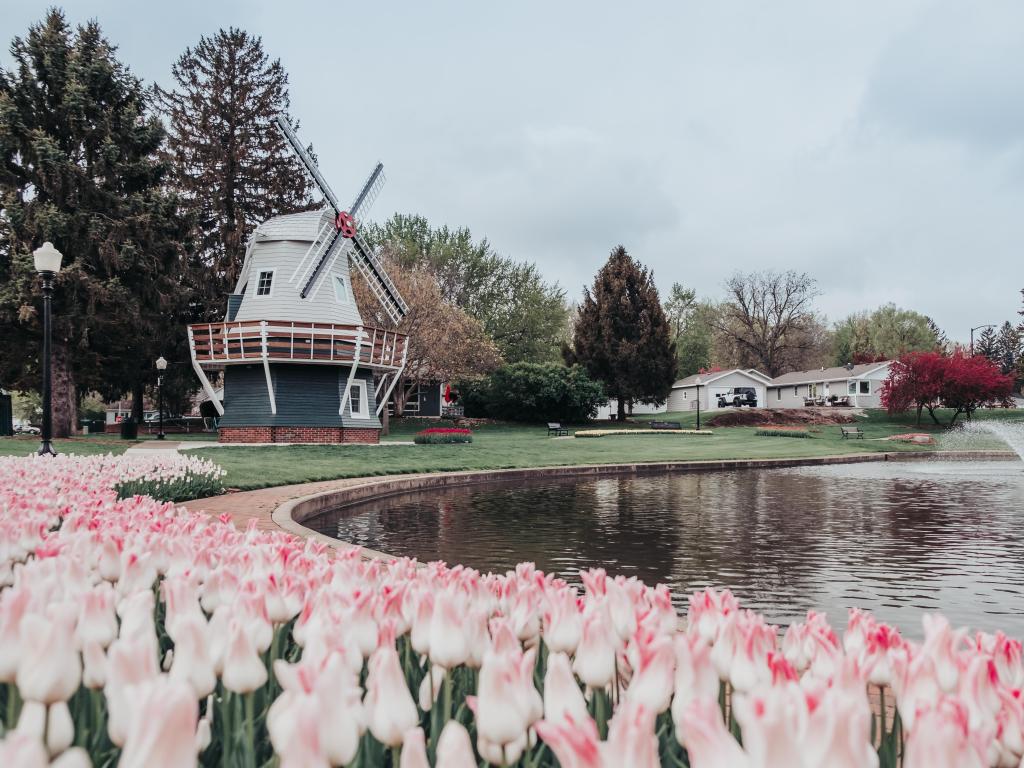 Best time to go on a road trip from Kansas City to Omaha
Omaha is a year-round destination, as it offers a variety of attractions and events throughout the year. With its mild weather and availability of both indoor and outdoor activities, when you choose to visit will depend on what you'd like to do and see during your visit.
Omaha's summers can be quite warm with average temperatures ranging from the mid-70s to upper 80 degrees Fahrenheit. The sunny weather does bring in the crowds, so you can expect higher accommodation prices.
With its numerous parks, trails, and outdoor attractions like Heartland of America Park, and the Missouri River, Omaha offers ample opportunities for outdoor exploration and water activities during these warmer months.
If you visit in June, you can check out Omaha Summer Arts Festival and the Omaha Beer Fest. August brings Maha Music Festival, which takes place at Stinson Park in Aksarben Village.
Omaha in winter experiences cold temperatures and the occasional snowfall. The average temperatures during the winter months can range from the low 20s to mid-30s degrees Fahrenheit, with January typically being the coldest month.
If you want to keep warm, you can enjoy the indoor attractions during your visit such as the Henry Doorly Zoo and Aquarium, Joslyn Art Museum, and the Durham Museum.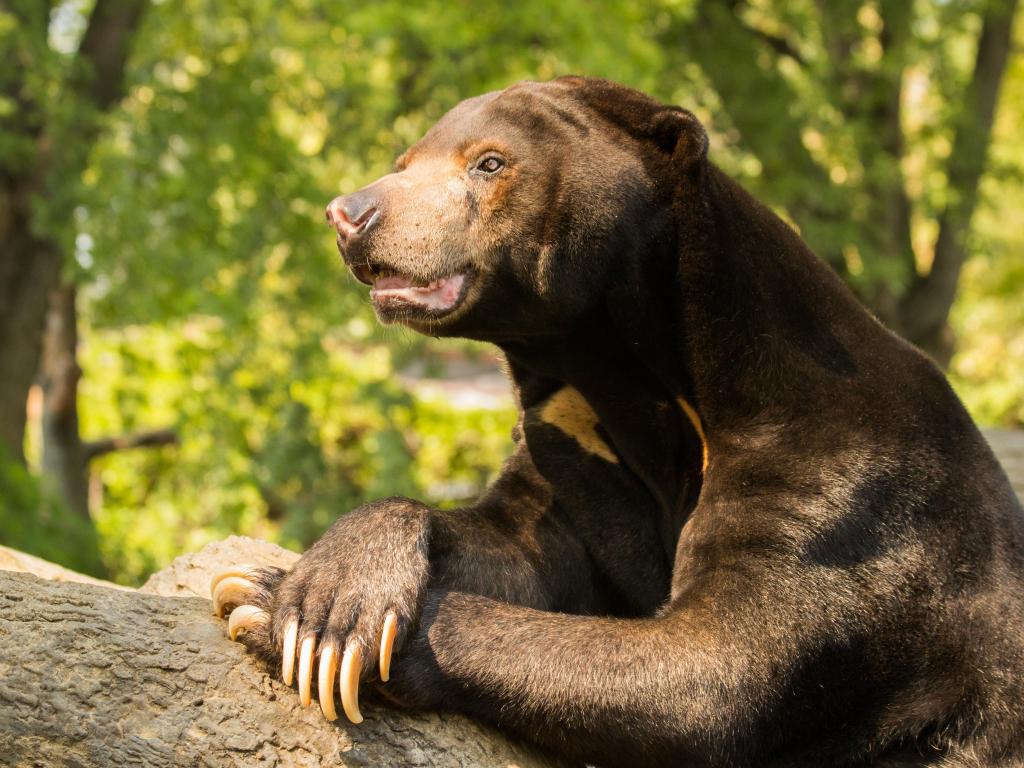 Spring and fall are great times to make this road trip. The spring temperatures usually range from the mid-40s to low 70s degrees Fahrenheit and you can expect the fall temperatures to be around mid-40s to low 70s degrees Fahrenheit.
Both spring and fall are popular seasons in Omaha, as the mild temperatures and colorful scenery make outdoor activities more enjoyable with stunning blossoms in spring and fiery foliage in the fall.
If you are visiting in March, you can enjoy a screening or two at the Omaha Film Festival. Held annually, this festival showcases independent films, documentaries, and short films from around the world, along with panel discussions and workshops.