Road Trip from Denver to Chicago
A road trip from Denver to Chicago takes you between two of the most famous natural wonders in America, traveling from the base of the majestic Rocky Mountains to the shores of one of the Great Lakes, Lake Michigan.
The 1,310-mile road trip from Denver to Chicago takes 20 hours and 40 mins of continuous driving. Highlights include Pueblo, Kinsley, Dodge City, Topeka, Kansas City, Columbia, St. Louis, Springfield, the Gateway Arch National Park, and Fort Riley.
If the delights of a road trip right across the heart of the US are on your bucket list, then continue reading to discover the top attractions, best places to visit, where to stay and when to take on this exciting adventure.
How far is Chicago from Denver and how long will It take to get there?
The road trip from Denver to Chicago on our recommended route covers 1,310 miles and will take you 20 hours and 40 mins if you were to undertake the journey without allowing for breaks, detours and all the attractions that make the journey special.
This route gives the perfect opportunity to explore the country in between and make it a trip to remember. After all, the best part of a road trip is to enjoy getting there, not just the final destination.
A journey of this stature should be savored, and we recommend a minimum of three days to make the trip, although a week would be better suited to fully appreciate everything the route has to offer.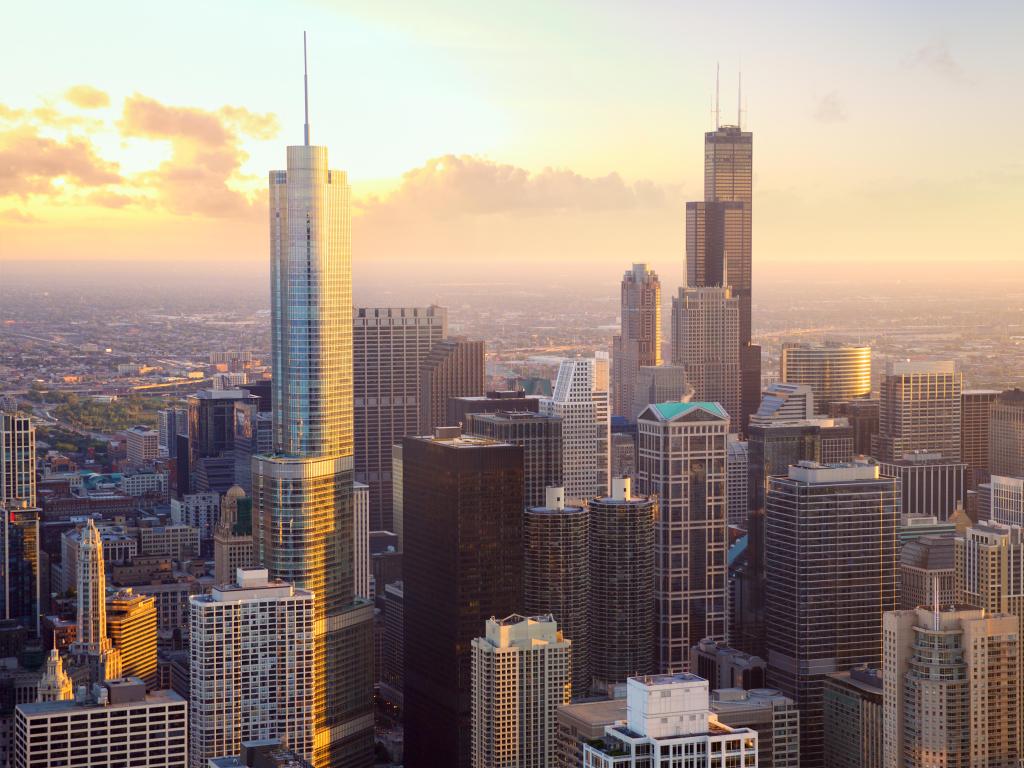 Best road trip route from Denver to Chicago
The most enjoyable route between Denver and Chicago has plenty to see and do along the way. Always allow time for any detours you want to make and pack in as much as possible on this epic adventure.
The route will take you to Pueblo, via Colorado Springs, before passing through Kinsley heading for Kansas City, then onwards to St Louis, and Springfield, before arriving in Chicago.
Much of the journey will involve Interstate roads, which are ideal for a long road trip as it allows you to make excellent progress and gives more time to explore and enjoy all the attractions along the way.
The journey will take you through some beautiful country, crossing the fabled Great Plains, and to some famous cities, and it's entirely down to your personal preference as to where you choose to stop and explore along the way.
Road trip route from Denver to Chicago
Set off from Denver on Interstate 25 South, passing through Colorado Springs. Pay a visit to Pikes Peak, the highest summit in this area of the Rocky Mountains, made famous in the gold rush and home to the international hill climb race.
Continue heading south further, passing Fort Carson and Wigwam, until you reach the city of Pueblo. Known as Steel City, you can take the historic riverwalk and learn all about the city's past at the El Pueblo history museum.
Leaving Pueblo, take US-50 heading east until you reach Dodge City, in southwest Kansas. Here you can relive the days of the wild west and a little under a third of the way into the road trip, it's an ideal place to stay.
From Dodge, continue along the US-50 towards Kinsley, passing by Bent's Old Fort National Historic Site - close to Las Animas - and the Amache National Historic Site at Granada. Both are well worth a visit.
Once you reach Kinsley, continue on US-50 E, with the option to take a detour to Wichita, before joining Interstate 35 N, before arriving at Kansas City.
Famous for its BBQ and jazz history, it is also home to the largest amusement and water park in the Midwest, Worlds of Fun. Revel in the vibrant arts scene and enjoy Midwestern hospitality at its finest with some delicious dining.
Leaving Kansas City, join Interstate 70 heading east and passing through Columbia to arrive at St. Louis. Situated on the banks of the Mississippi River, it's an ideal overnight stop allowing you time to take in the stunning setting.
From St. Louis, you'll take Interstate 55 N, and pass through Springfield before arriving at the ultimate destination, Chicago.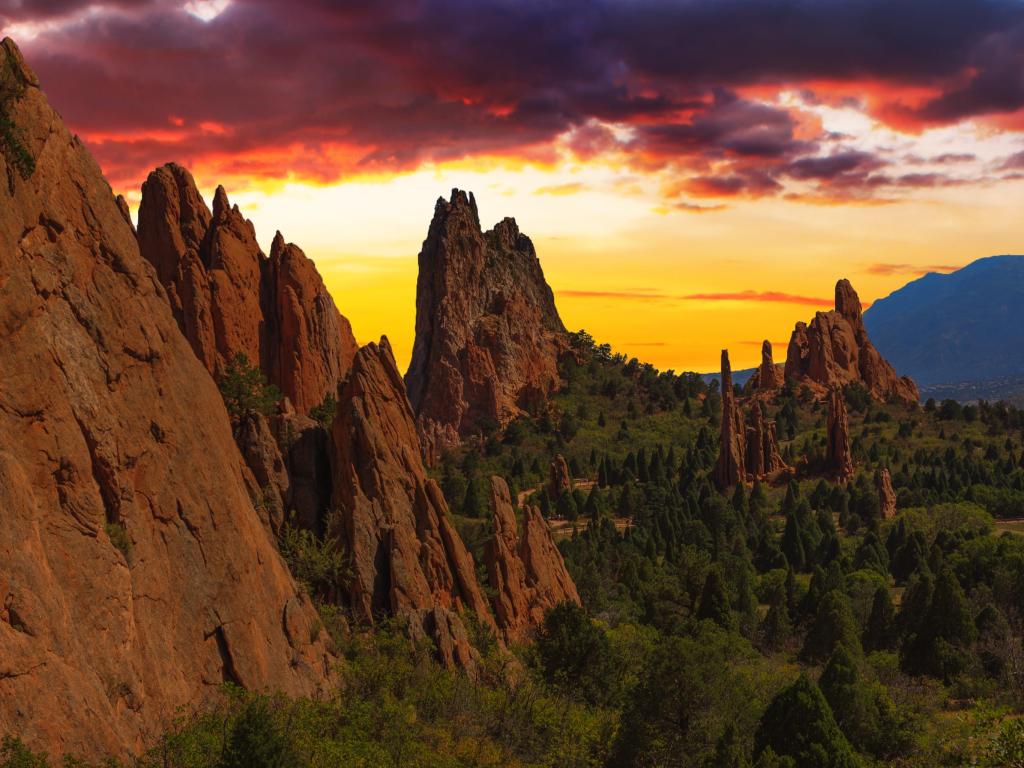 Best places to stop between Denver and Chicago
Such an epic journey requires prior planning to ensure you don't miss anything along the way. From roadside attractions to places where you'll want to spend a little more time, being fully prepared is key to making this trip a success.
With this in mind, we have listed a few places that we recommend, that are not only worth seeing, but also make the best places to stay. An overnight stay will give you more time to explore, and also rest and relax before hitting the road again.
Return to the wild west in Dodge City
Just under 6 hours away from Denver, Dodge City is a location steeped in history as a legendary wild west town from the old frontier. It lies on the path of the famed Santa Fe Trail, near the fort it was named after, Fort Dodge.
The city still features many of its original buildings and locations, while others have since been reconstructed in the original style.
The highly recommended Boot Hill Museum celebrates the city's frontier past, with a recreated old west street, historic buildings like the Fort Dodge Jail, and gunfight re-enactments, a truly unique insight into Wild West life in the 1800s.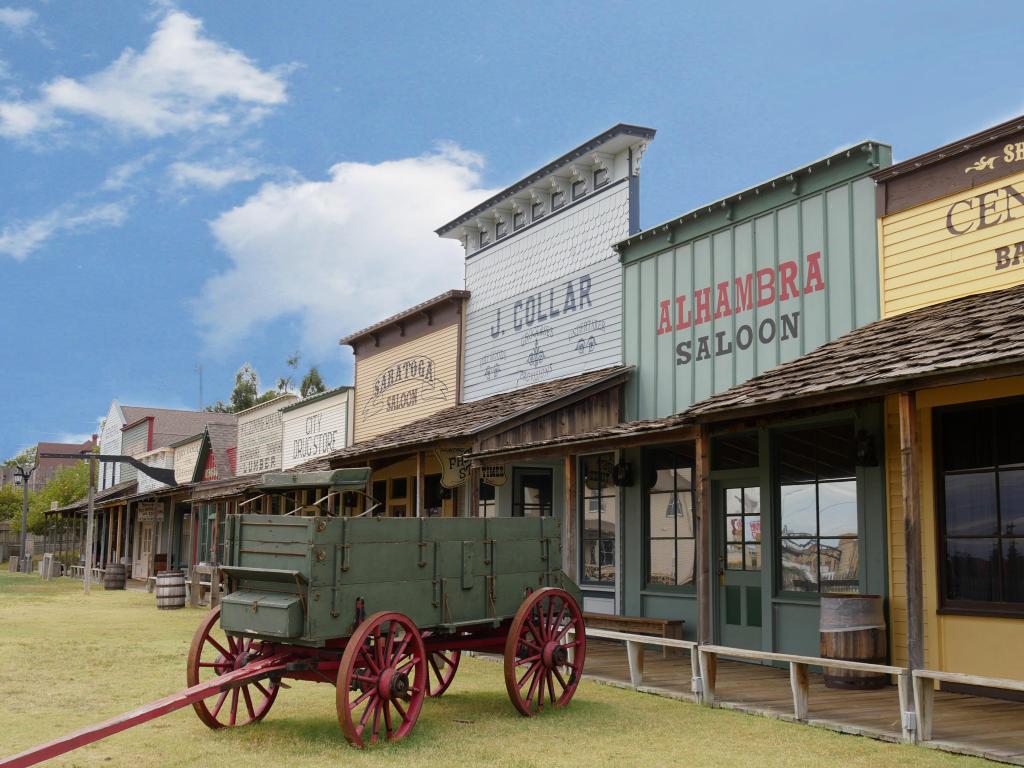 With that in mind, the Best Western Country Inn & Suites is situated conveniently within walking distance of many of the city's attractions, including the Gunfighters Wax Museum, with its life-size sculptures of Wyatt Earp and Sitting Bull.
Enjoy a relaxing dip in the indoor heated pool and make use of the on-site fitness center before heading out to enjoy all that downtown Dodge has to offer. Boot Hill Casino continues the Wild West theme, and you can watch a fantastic show at the Depot Theater Company.
Double up in Kansas City
Your journey is divided by the great Missouri River and so is Kansas City. In fact, not only is it divided by the river, but it's also divided by State lines too. About 7 hours away from Chicago, Kansas City is incredibly unique, being situated in the states of Missouri and Kansas.
Whichever side of the divide you're on, you'll find plenty to do and see. There are theatres, parks and gardens, live music shows, and even the childhood home of Walt Disney, where he created his first animation.
There are many hotels to choose from in Kansas, but The Raphael Hotel, Autograph Collection is hard to beat, a beautiful and comfortable hotel just steps from Country Club Plaza.
With modern rooms, wonderful amenities, and a fantastic restaurant we recommend booking a table at, it's the perfect place to relax before heading out into the city.
Visit the Kansas Zoo a short drive away, or head to the Kemper Museum of Contemporary Art and the Nelson-Atkins Museum of Art across the Bush Creek. With so many amazing places to visit nearby, you will never be short of things to do during your stay.
Pass through the gateway to St Louis
Often referred to as the gateway to the west, due to its location as the last big city on the edge of the frontier during the westward expansion, St. Louis today is the 2nd largest city in the state of Missouri, located 4 hours and 30 minutes away from Chicago.
Its most famous attraction is the Gateway Arch, a staggering piece of architecture that stands 630 feet high on the bank of the Mississippi.
It's also one of the most important musical cities in the country, being one of the hubs for blues music as well as the home to America's second-oldest symphony orchestra.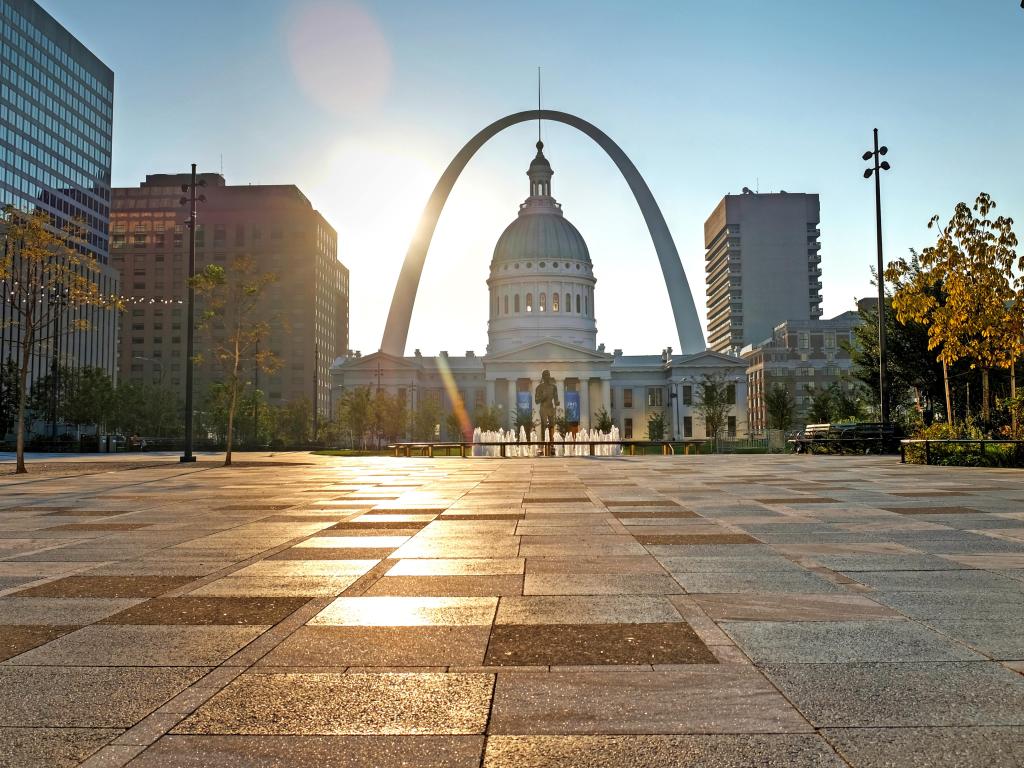 There are numerous bars and museums that you can find dotted around the city to indulge in these beautiful arts, along with countless other attractions, including museums, zoos, and botanical gardens.
While you're in St. Louis, why not make the most of the occasion at Drury Plaza St. Louis at the Arch? A modern hotel with thoughtful design, featuring stylishly decorated rooms, and a fantastic indoor pool and a relaxing hot tub for the perfect way to unwind after your drive.
What better way to make your stay in St Louis complete than being located a stone's throw from Gateway Arch? You will also find the Anheuser-Busch Brewery, Scottrade Center and Kiener Plaza within walking distance from the hotel.
Things to see on a road trip from Denver to Chicago
On a trip of this nature, it is important to plan all the stops you want to make and places you want to see. To help you with your itinerary, we have provided a list of our top picks of attractions you'll want to see en route.
Molly Brown House Museum - Former home of the famous philanthropist and activist known as the Unsinkable Molly Brown as she survived the titanic disaster.
Red Rocks Park, Denver – Absolutely stunning park, with views of the Rocky Mountains dominating the vista with many hiking trails, perfect for exploring the outdoors.
Pueblo Weisbrod Aircraft Museum - Home to the International B-24 Memorial Museum and the Southern Colorado Space Museum and Learning Center, home to several well-preserved, operational aircraft and rich WWII history.
Dodge City, Kansas - Legendary frontier town where you can recreate the life of a gunslinger and learn all about the wild west.
Cheyenne Bottoms Refuge - A watering hole considered an important pit-stop location for migratory birds, perfect for spotting rare and unusual species.
Bent's Old Fort National Historic Site - Reconstruction of an 1833 Adobe fort, significant for its role as a trading post for buffalo robes. Learn more about the life of explorers, trappers, and traders in the 1800s.
Amache National Historic Site - Memorial to the internees of a Japanese-American concentration camp. Take a tour and learn all about Amache and Japanese-American history.
Museum Of President Eisenhower - This Presidential Museum and Library is located in the boyhood home of President Eisenhower himself, in Abilene, Kansas.
Fort Riley - A Large US military base that was once home to the infamous General Custer.
Topeka, Kansas - The capital city of the state of Kansas, featuring the Capitol building and the Evel Knievel Museum.
Kansas City, Missouri/Kansas - A unique city, in that it is technically two identically named cities, split between two states. It's the largest city in Missouri and the 3rd largest in Kansas.
Columbia, Missouri - A popular destination due to being the halfway point between the state's two biggest cities. The Museum of Art and Archaeology has an impressive collection of ancient Greek and Roman art.
St. Louis, Missouri – Famous for its impressive Arch, thus gaining its nickname as the "Gateway of the West". Take a trip to the botanical garden and zoo
Gateway Arch National Park - The smallest and 3rd most recent addition to the register of national parks, the famous Gateway Arch is a monumental feat of architecture, which symbolizes the area's history.
Wichita Mountains Wildlife Refuge – A habitat for large native animals such as American bison and Mountain elk as well as a plethora of reptile, amphibian, and bird species.
Lincoln Home – Follow in the footsteps of one of the most influential US Presidents, Abraham Lincoln, and discover what life was like in 19th century Springfield.
Chicago River Cruise – Experience the amazing architecture as you travel through the heart of the city in the best seat in the house for a comprehensive tour.
Gangsters and Ghosts Tour, Chicago – Combine a history lesson with supernatural tales as you go back in time to learn about Chicago's notorious bootleggers and gangsters, including the legendary Al Capone.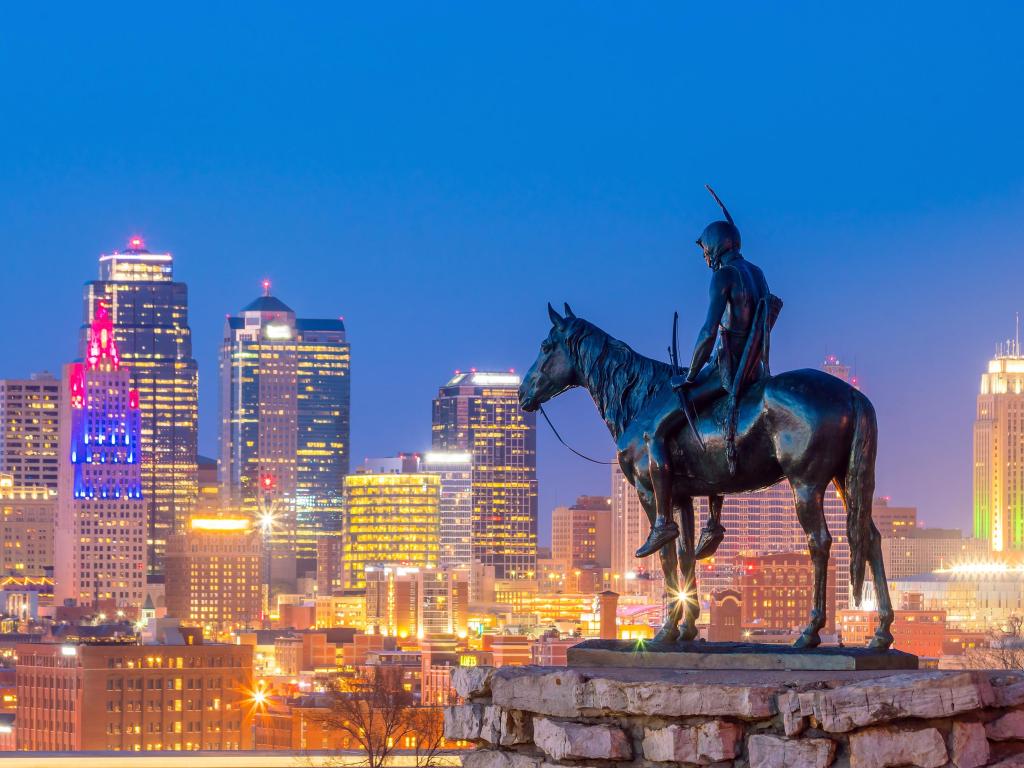 Best time to go on a road trip from Denver to Chicago
This road trip can be taken at any time of year, so it's largely down to preference as to when you make the trip.
Chicago is a bustling hive of activity all year round and is very popular in summer as it is home to over 400 festivals. Taste of Chicago in July is the largest outdoor food festival in the world, where you can indulge in all the classic local delicacies.
Early fall is a wonderful time to make the trip as the attractions and roads will be less crowded and the natural beauty of the changing colors make the scenery even more outstanding, especially around Lake Michigan.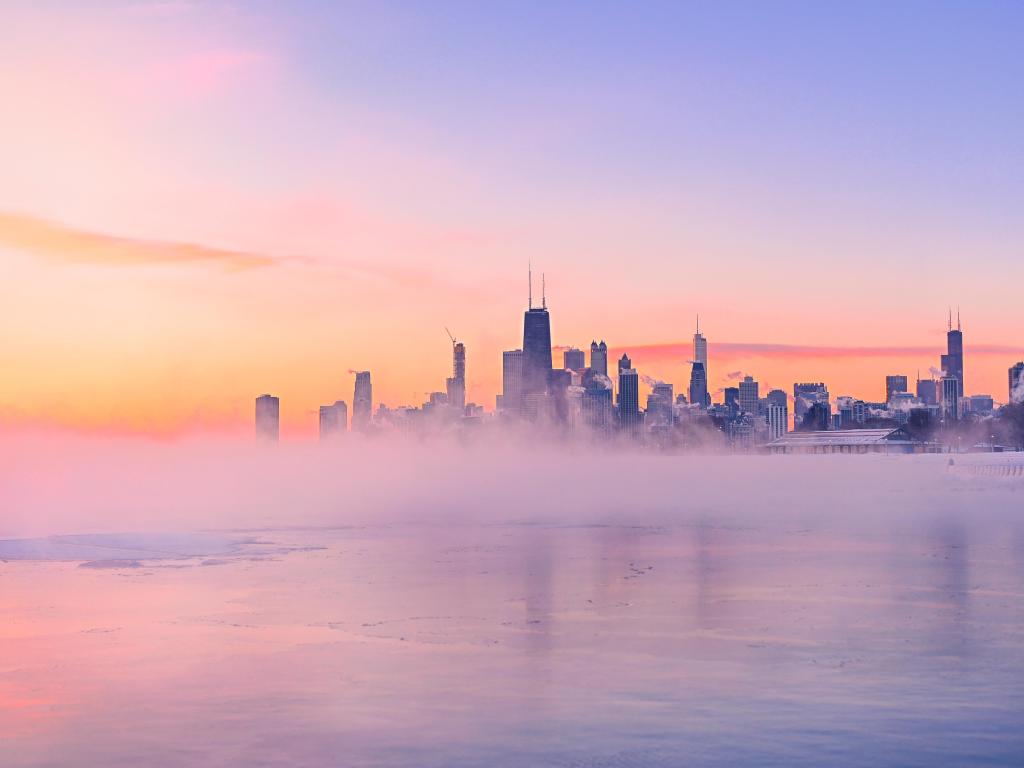 Chicago comes alive in the wintertime. With its pure white snow and beautiful Christmas displays, it gives the city a magical edge. Temperatures can be close to freezing with average temperatures at 30-35 degrees Fahrenheit so do be ready to wrap up warm.
A road trip from Denver to Chicago will be fantastic whenever you choose to go. Your personal preference for activities and attractions will determine when the best time is for you, and whenever that is, you'll be sure to have an unforgettable time.