Road trip from Las Vegas to Phoenix
If you'd like to sweep through the most scenic parts of Arizona over the course of a few weeks, you should definitely do a road trip from Las Vegas to Phoenix. Any preconceived notions you might have about desert drives will be completely erased once you've covered this epic itinerary.
The road trip from Las Vegas to Phoenix can be done in 4 and a half hours. For a more scenic alternative, stop at Hoover Dam, drive the Historic Route 66, admire the red rocks of Sedona, and visit the beautiful Coconino and Tonto National Forests.
There's plenty to go over when planning out the drive, so make sure to read until the end to get a feel for just how epic this road trip is.
How far is Phoenix from Las Vegas and how long will the road trip take?
Note: these driving times do not include stops.
Route
Distance
Driving Time
The Scenic Route


(via Sedona)

400 miles
6 hours 15 minutes
The Direct Route


(via US-93)

305 miles
4 hours 45 minutes
The Colorado River Route


(via US-95 and I-10)

335 miles
5 hours 30 minutes
If you're under a time constraint, you can do the road trip from Las Vegas to Phoenix in just over 4 hours with a fairly straightforward 300-mile drive. Along this quicker route, it practically doesn't matter what time you leave Vegas, as you can easily get to Phoenix that same day.
If you have a little bit more time, extend your journey by about 30 or so miles and dip into California along the Mojave National Preserve. It's still not what you'd call a scenic drive per se, but it offers some interesting options in the Mojave Desert to shake things up a bit.
The undisputed best way to get to Phoenix, though, is through Flagstaff and Sedona – it would take over 6 hours to make this drive without any stops, although if you take full advantage of your proximity to Grand Canyon at a certain point during the drive, you'd be looking at a guaranteed 2 weeks' worth of exploration.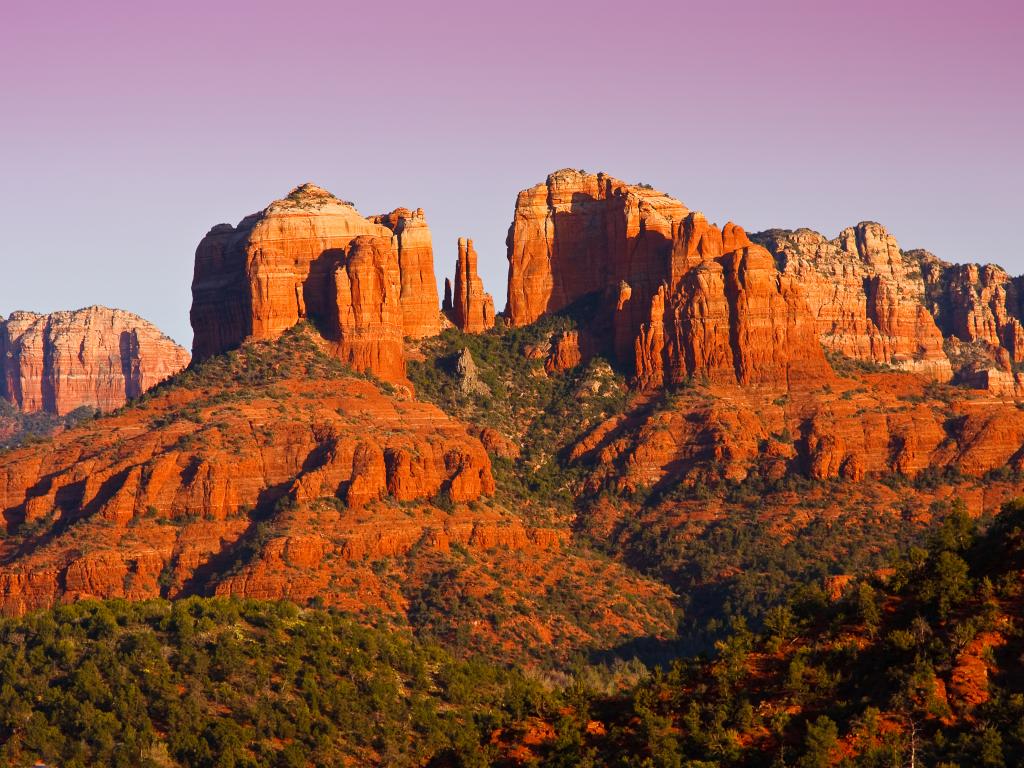 A downside of taking this route is that it might "artificially" extend your travel time due to traffic – Vegas can be infamously difficult to get out of at peak congestion, and Sedona's nature roads and tourist crowds are a welcome addition to the atmosphere, but they can make leaving the city a bit difficult.
Another thing to keep in mind (regardless of route) is the heat – if you're driving in the summer, you'll perceive the difference in temperatures as being much more dramatic than it actually is due to the more humid air in Phoenix. As the drive gets more difficult further south, you may feel like making some unplanned stops to get your bearings, making your road trip even longer.
Best road trip route from Las Vegas to Phoenix
If your schedule allows for it, the Sedona route is undoubtedly the best route to take from Las Vegas to Phoenix – it's so much more scenic than the other two routes combined that you might as well take it both ways if you have that kind of time.
How to drive from Las Vegas to Phoenix
The map above shows our suggestions for the best road trip routes between Las Vegas and Phoenix. Keep reading for detailed descriptions of all three routes, where to stay overnight, and the best things to do on the way.
Scenic Route (through Sedona & Flagstaff)
Following Interstates 515 and 11, leave Nevada along Hoover Dam, then follow U.S. Route 93 all the way to Kingman. From there, follow Interstate 40 east past Seligman, and from Williams and Bearizona, either go north to visit the Grand Canyon or continue along the interstate to Flagstaff.
Once you're done exploring, take State Route 89A and drive through Slide Rock State Park before reaching Sedona. Be sure to check out Red Rock State Park and Chapel of the Holy Cross, and consider going off-road to check out Prescott National Forest too.
Follow State Route 179 through the Village of Oak Creek, and take Interstate 17 past Montezuma Castle and Camp Verde. Stay on the interstate as you drive along Lake Pleasant and Phoenix Sonoran Reserve, and you'll soon reach Phoenix.
Direct Route (Fastest)
As with the scenic route, drive through Boulder City via the interstates, then get on U.S. Route 93 and visit Kingman. Stay on this route until Wickenburg, then follow U.S. Route 60 the rest of the way to Phoenix.
The route will go right through the Mojave and Sonoran deserts with entertaining places along the way like my personal favorite called Nothing. When I last visited, it's official population counter had the number 4 crossed out with a scribbled 3 next to it.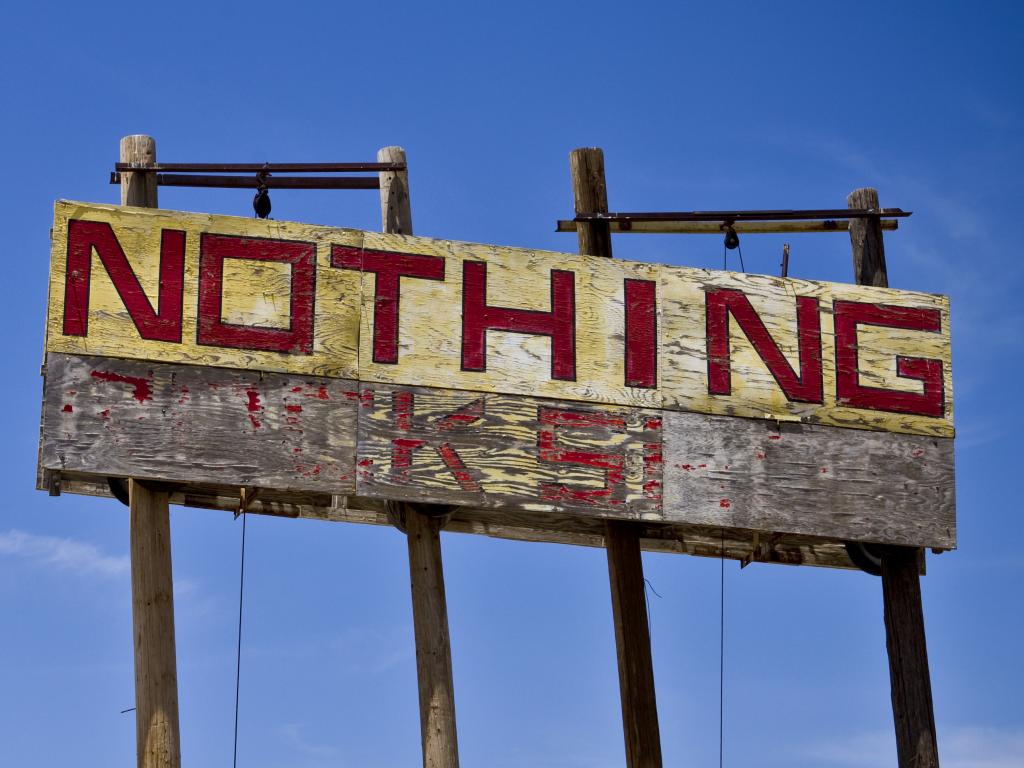 Colorado River Route
Take U.S. Route 95 south out of Boulder City, driving between Sloan Canyon and Mojave National Preserve on one side and the southern leg of Lake Mead on the other. After you pass Havasu National Wildlife Refuge, briefly take State Route 62 from Vidal Junction to reach Arizona. From there, follow State Routes 95 and 72, then I-10 to Phoenix.
Best places to stop between Las Vegas and Phoenix
Although 2 of the 3 routes are a little barren as far as luxury resorts go, there are plenty of great places to stop between Las Vegas and Phoenix along the most scenic route. The hotels you choose during a trip can make or break the experience, so consider booking these for a guaranteed good time:
Enjoy the beautiful scenery in Sedona
You'd be hard-pressed to find a better stopover city during any Arizona road trip than the gorgeous Sedona. The area is filled to the brim with great hotels, and one of the absolute best places to stay in Sedona is L'Auberge De Sedona.
Providing a beautiful mix of red rocks and desert greenery, the window view from your fireplace-equipped bedroom is very impressive, even by Sedona standards. Topping it all off is the river, a great place to unwind in the evening and enjoy an outdoor dinner.
If the view wasn't relaxing enough for you, you can check out the spa center and swimming pool too, then have a drink at the bar. Once you're done resting, take a free shuttle into uptown Sedona and see what the city has to offer.
With such an amazing hotel comes a sizable price, but all things considered, L'Auberge De Sedona could probably get away with being even more expensive considering how genuinely amazing it is.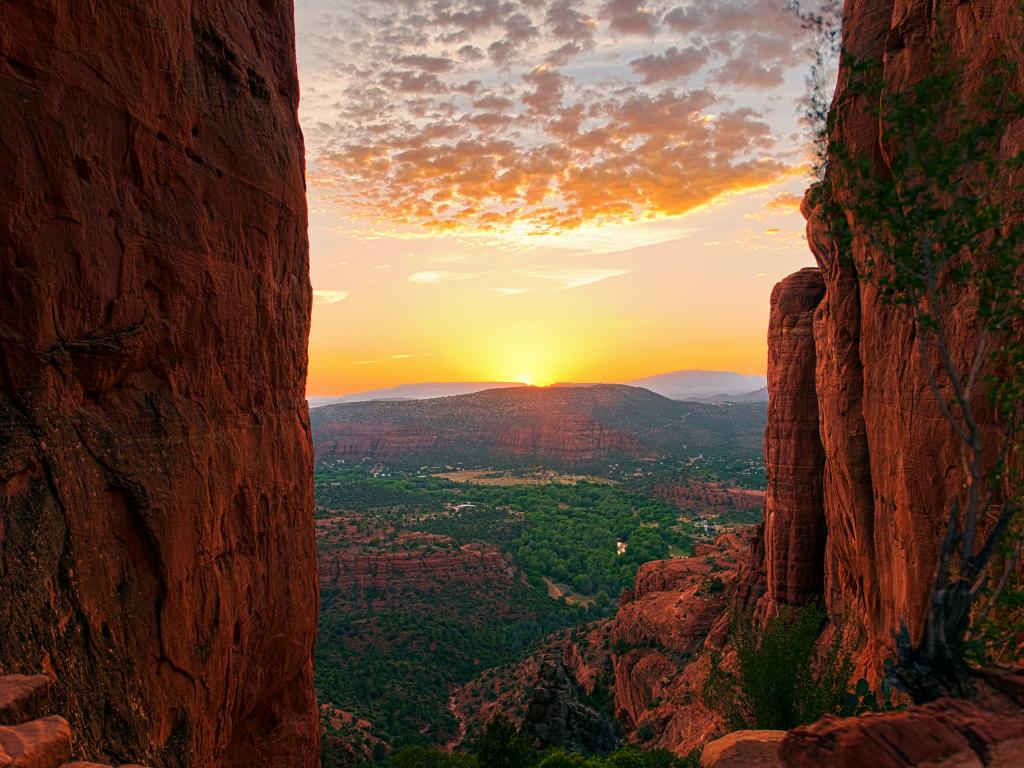 Have the vacation of a lifetime in Phoenix
Once you've reached Arizona's capital, the catalogue of great hotels starts to get really long and interesting. It's hard to pick out a definitive winner, but Royal Palms Resort & Spa in Scottsdale is one I really enjoyed staying in.
The huge outdoor pool, hot tub, and massage and spa services at Royal Palms Resort are all top notch. You'll also have access to an on-site restaurant (which includes an outdoor section by an amazing fireplace) and a beautifully designed lobby with a distinct European flair.
It's impossible to talk about this hotel without bringing up the incredible garden – on top of its fountain and gorgeous walkways, this area combines palm trees and the not-so-distant Camelback Mountain for a view comparable to those in Sedona.
The hotel is quite expensive, especially when you consider the abundance of cheap hotels in Phoenix, but very few places in the area can claim to be able to compete with the service and scenery at Royal Palms Resort.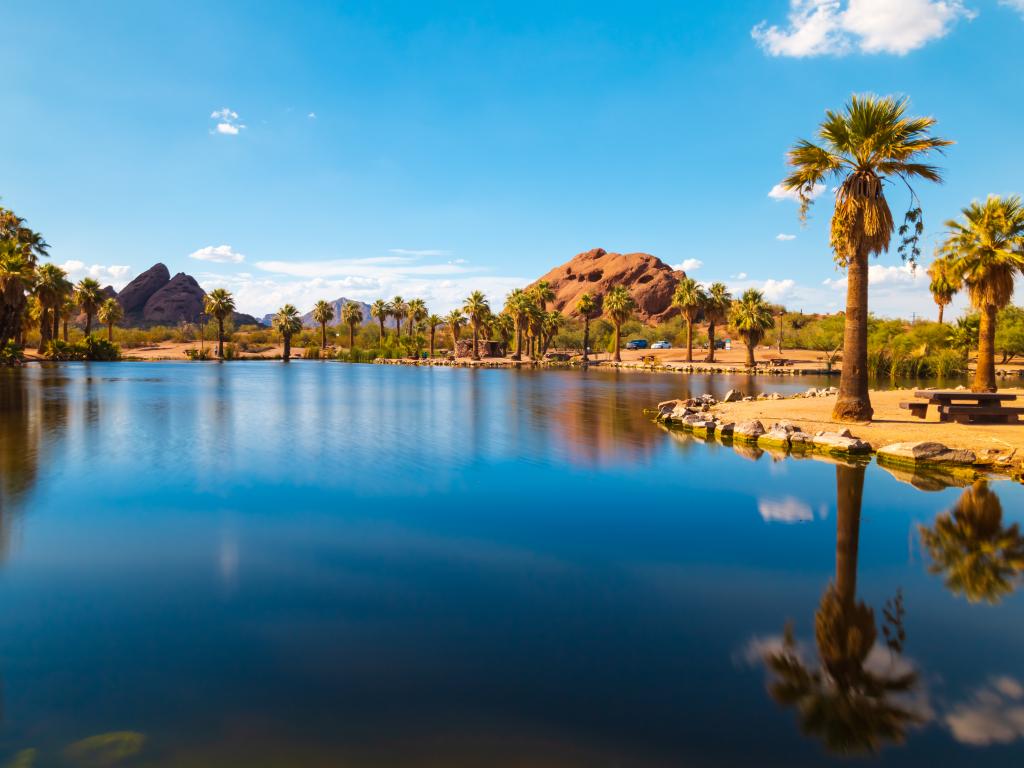 Things to see on a road trip from Las Vegas to Phoenix
With so much to see along the way, if you the road trip from Las Vegas to Phoenix once, chances are you'll do it again. Here are some of the more obvious stopovers to get you started with your planning:
Sloan Canyon National Conservation Area – you'll have a field day exploring this area and trying to find as many petroglyphs as you can
Hoover Dam – the impossibly scenic walk across the dam is mandatory for any Nevada-Arizona road trip
Williams & Kingman – these cities have preserved segments of the original Route 66, making them popular stopovers for curious (and nostalgic) tourists
Grand Canyon National Park – beautiful all year round, this is understandably one of the most scenic spots in all of North America
Walnut Canyon National Monument – the Sinagua people took full advantage of the Walnut Canyon's unique shape to create these ancient dwellings
Flagstaff – a large city and a fantastic resting spot before doing some off-road exploring
Sedona – thanks to its gorgeous red rock formations and plethora of things to see and do, this city is a mainstay of any good Arizona itinerary
Coconino National Forest – this beautiful forest is an amazing extension to the already-stunning Sedona experience, as it features everything from ponderosa pines to epic mountains and canyons
Chapel of the Holy Cross – a unique chapel made all the more beautiful by the surrounding red rocks
Montezuma Castle National Monument – these ancient dwellings were a massive living complex for the Sinagua, and remain in very good shape today
Prescott National Forest – covering over a million acres, this forest's greenery and streams will make you forget there's a desert area a few dozen miles away
Lake Pleasant – a great place to cool off after a long and hot drive through Arizona
Tonto National Forest – one of the States' largest national forests, Tonto combines canyons and desert flora for a truly unique nature experience
White Tank Mountain Regional Park –boasting an incredible backdrop of the White Tank Mountains, this park is full of hiking trails for novices and enthusiasts alike
Mojave National Preserve – home to the abandoned town of Kelso, Hole-in-the-Wall Canyon, and an abundance of Joshua Trees
Havasu National Wildlife Refuge – the Colorado River has allowed a wide spectrum of animal species to thrive here
Kofa National Wildlife Refuge – thanks to the many waterholes at this refuge, it makes for an important desert stopover for various birds and other animals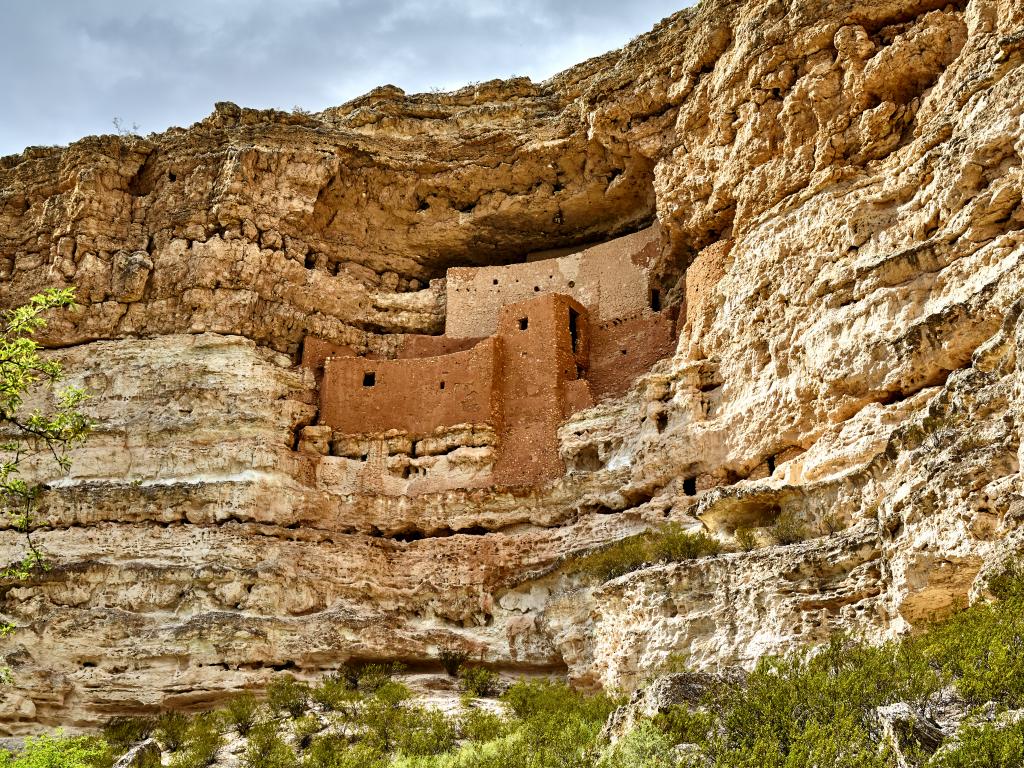 Best time to go on a road trip from Las Vegas to Phoenix
Working out the best time for a road trip from Las Vegas to Phoenix can be a bit tricky. The weather in Phoenix definitely isn't for everyone, and if you're taking the scenic route, you'll have to plan around the conditions in each stopover location too.
To start with, although Las Vegas itself is quite hot in the summer, Phoenix has it beat – in fact, the aptly named "Valley of the Sun" is one of, if not the hottest major city in the States. With temperatures exceeding 100 degrees, the city is generally a no-go in the summer.
Most travelers prefer to visit Phoenix between October/November and April/May – on a good year, spring temperatures will linger in the mid 90s at their very highest, and the annual spring baseball training may be something you'd like to check out.
As an added bonus, the drive should be much more pleasant during this window of time, and the most notable landmarks on the way (Grand Canyon and Sedona) thrive in the spring and winter, largely due to similar (although less intense) weather peculiarities in the summer.
As far as Phoenix itself is concerned, winter might actually be the best time to visit because it more closely resembles a typical early spring – daytime temperatures between December and February peak at around 70, and will very seldom get any lower than 45 degrees.