Road Trip from Los Angeles to Nashville
A road trip from Los Angeles to Nashville is an awesome journey that enables you to see some of the finest landscapes the USA has to offer. From dusty desert highways to dominating canyons and oak-lined forests, you'll travel through them all. This is a road trip that shows you different sides of the United States, whether it be rich wild-west history, prominent art cities or vibrant nightlife.
The 2,200-mile road trip from Los Angeles to Nashville takes between 32 and 37 hours to complete. It can take you through Palm Springs, Joshua Tree National Park, Las Vegas, The Grand Canyon, El Paso, Santa Fe, Oklahoma City, Little Rock, Dallas and Memphis.
Arriving in Nashville or "Music City", you'll enjoy nightlife full of live music and museums that'll educate you on all things country music. Read on to find out our top two routes, key sights to see along the way and the best place to stay when you get to Nashville.
How far is Nashville from Los Angeles, and how long will the road trip take?
Comparison of road trip routes between Los Angeles and Nashville

| Route | Distance | Driving Time |
| --- | --- | --- |
| The Ten State Route | 2,230 miles | 37 hours |
| The Lone Star Route | 2,120 miles | 32 hours |
Both routes have similar distances and duration. If you take The Ten State Route, you'll need at least 37 hours to drive the 2,330 miles. While this route is longer, it does cross through ten different states and includes a detour to The Grand Canyon.
At a slightly shorter 32 hours drive time, The Lone Star State Route makes the most of driving through Texas. The drive is 2,120 miles all in all and takes you through five states. If you want to dive deep into Texas and experience all this state has to offer, this route is for you!
As this route takes you close to the Mexican border, be aware that you may face border control. So have I. D ready just in case and expect random stops.
Both routes are long, so make sure your transport is in good condition before setting off. There are very popular destinations on both routes, so avoiding rush hour for The Grand Canyon, Las Vegas, Dallas and Nashville is advisable.
Due to the expansive nature of this trip, we recommend at least 6 - 10 days to complete it. With so many attractions and experiences along the way, you will not run out of things to do if you take the full 10 days.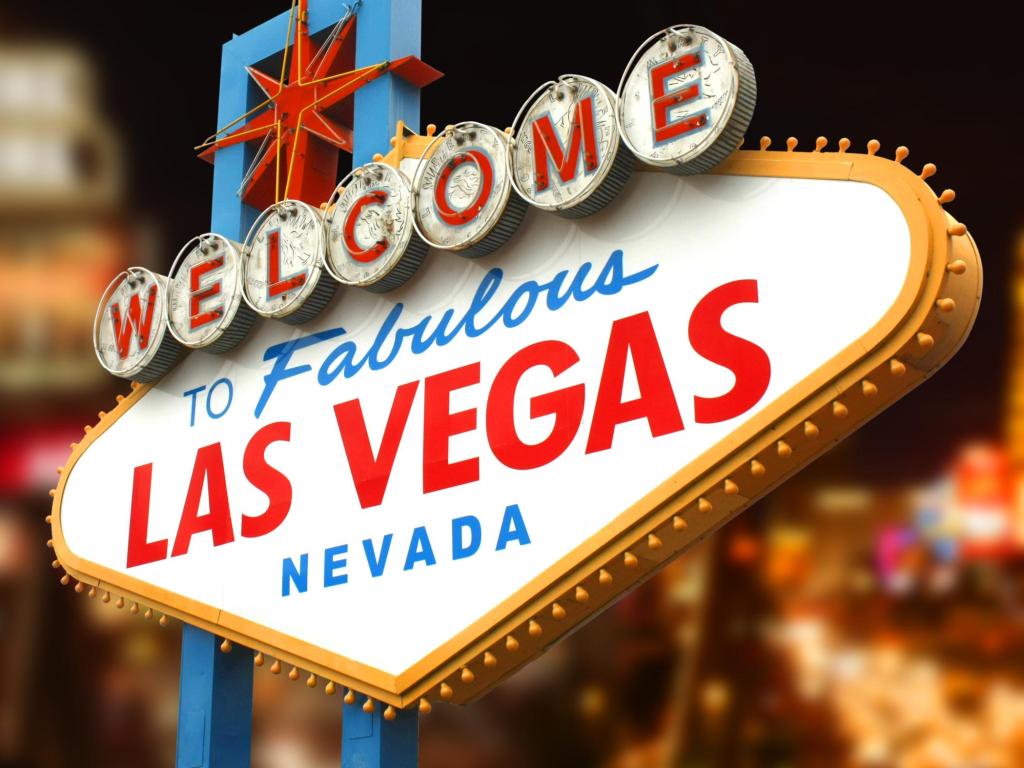 Best road trip route from Los Angeles to Nashville
With two distinctive routes, one of which crosses through 10 states, we have no doubt you will find your perfect route from Los Angeles to Nashville.
In part, The Ten States route follows a similar path to "the Mother Road", Route 66, taking you through the heart of America. You can tick California, Nevada, Arizona, New Mexico, Texas, Oklahoma, Missouri, Illinois, Kentucky and Tennessee off your bucket list thanks to this epic drive.
You'll experience unique landscapes from desert canyons to dense forests as well as the bright lights of Vegas and the art and history of Santa Fe.
The Lone Star State Route takes you deep into Texas. You'll travel its full width from El Paso, a historic city with strong Spanish influence, to the skyscrapers of Dallas. The journey takes you through barren cactus landscapes and forests alike before reaching the musically and culturally significant Memphis.
The Ten State Route
Leaving Los Angeles, California head east following I-10 eastwards, keeping Mt San Antonio on your left. Then head north to Las Vegas, Nevada with the Mojave National Preserve on your right.
Take US-93 south out of Las Vegas and follow it until you reach Kingman. From here, drive east and you will come to Bill Williams Mountain. Just after this, take the AZ-64 north to The Grand Canyon in Arizona. This is well worth the detour as it offers the chance to see one of the world's most renowned archeological and geographical sites.
Once you drag yourself away from The Grand Canyon, get back on the road and head south east towards Flagstaff before rejoining I-40, driving to Albuquerque, New Mexico.
This route goes briefly north to Santa Fe, before returning south to rejoin I-40 once again. You will continue along the interstate, driving through Amarillo, Texas until you get to Oklahoma City, Oklahoma.
The I-44 then leads the way to Springfield, Missouri. Continue east past the Mark Twain National Forest, before taking I-57 up to the neighboring Shawnee National Forest in Illinois.
The final stage of the route goes directly south, then south east to take in the Land Between Lakes National Recreation Area in Kentucky - a must see on this drive! You then continue south east, joining I -24 to bring you into Nashville, Tennessee.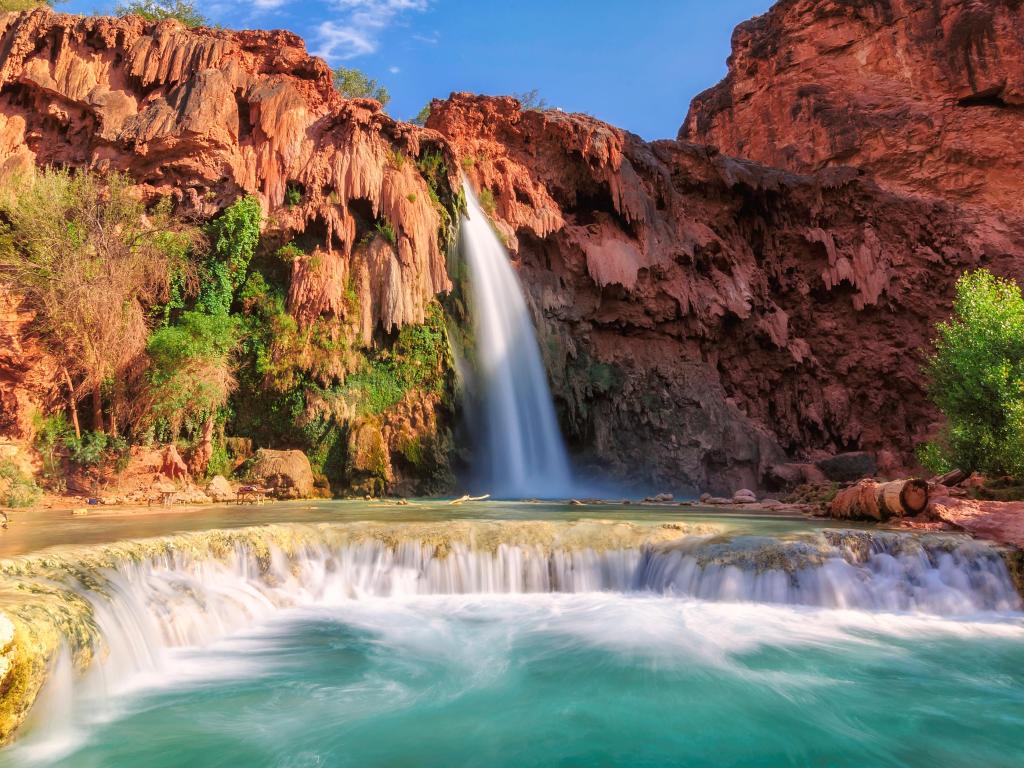 The Lone Star State Route
Take I-10 E out of Los Angeles, past San Bernardino National Forest, driving to Palm Springs. Follow I-10 E all the way to Phoenix and consider a detour to Joshua Tree National Park, where you can wander through the scenic desert and break up the drive.
From Phoenix, continue on I-10 which will take you into El Paso. Continue on the interstate until you reach the intersection with I -20. Follow this road to Fort Worth and Dallas, Texas. Upon leaving Dallas, head to Texarkana and then on to Little Rock, Arkansas.
The last leg of the route takes you north west, into Tennessee. I-40 meanders through Memphis and Jackson before delivering you safely to Nashville Tennessee.
Best places to stop between Los Angeles and Nashville
As both of these routes are a significant length, with at least 32 hours of driving, taking a couple of stopovers is a must. We've picked out one option for each route, but the more overnight stops you do on this road trip, the better!
There are so many hikes, national parks, art galleries, deserts and outdoor activities that you'll need multiple stopovers to truly enjoy it all.
Soak up the Artsy Culture in Santa Fe
Just under the halfway mark of The Ten State Route is Sante Fe, New Mexico. With its Spanish architecture and rich art scene, Santa Fe is a city like no other. It is the oldest capital city in the USA and is often considered as one of the world's top cities for art galleries: it has over 250 of them!
After exploring the art galleries, go downtown and stroll around Santa Fe Plaza. Find a restaurant and enjoy outside dining as you people watch in the heart of the city.
After you re-energise at a restaurant, the Georgia O'Keefe Museum is worth a visit to see her sculptures, drawings and paintings. If you still haven't received your fill of art, other notable galleries include the New Mexico Museum of Art and the IAIA Museum of Contemporary Native Arts.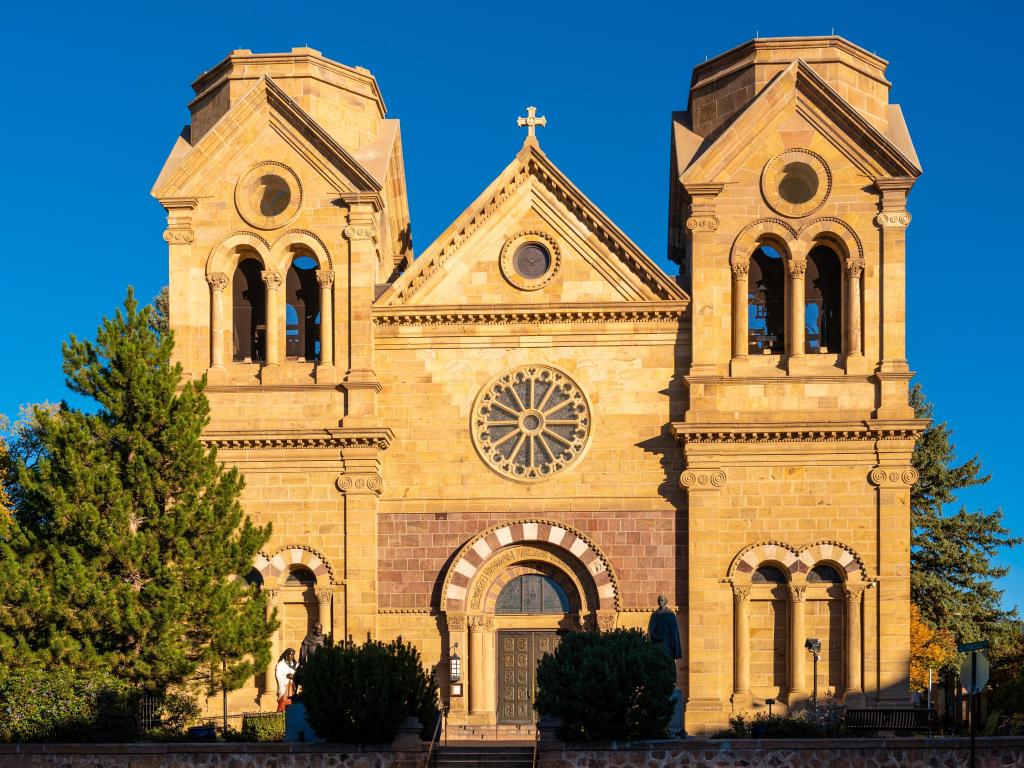 If you'd like to spend more time outside of the art world, Saint Francis Cathedral is a prominent Santa Fe landmark. Its Romanesque architecture is enjoyable when walking in the gardens or going inside to admire the interior.
For the more adventurous visitor, spend a day on the Rio Grande river rapids. New Mexico River Adventures, New Wave Rafting, and Kokopelli Rafting run white water rafting tours.
The Rosewood Inn of the Anasazi is one of those hotels that'll leave a lasting impression. With distinctive decor, you'll get the full Santa Fe vibe, together with comfortable beds and luxurious amenities.
If you're tired after the drive, enjoy a head massage in the wellness center. Staff are known to be very helpful and offer advice on local activities. If you don't want to head downtown for a bite to eat, the on-site restaurant serves breakfast, brunch, lunch, dinner, and has a cocktail hour.
If you stay here, you'll be within walking distance (just 500 yards) to major attractions like the New Mexico History Museum, the Plaza, Georgia O'Keeffe Museum and Cathedral Park. Furthermore, the hotel is close to 285 to restart your road trip the next day without any major detours.
Kicking Back in Cowtown
Fort Worth is the casual and laid back sibling to Dallas. It's easy to get around and with plenty to see and do, it'll add a lot to your journey. Geographically, it's around halfway, so it makes sense to break up your journey here.
Fort Worth gets the name "Cowtown" from its history in cattle ranching and you'll find evidence of this during your visit. It's also the city where JFK stayed the last night before his assassination.
To experience how Fort Worth got the name Cowtown, go to the Stockyards National Historic District. The streets have Old West style bars, eateries, shops and you can watch the cattle drive.
Near the Stockyards is Billy Bobs, the largest honky-tonk in the world. There's even a rodeo inside the venue. For a more cosmopolitan experience, go to Sundance Square and the surrounding blocks. It's a modern part of downtown with outdoor cafes and restaurants. The square itself hosts live music, comedy and markets throughout the year.
There are also significant art galleries in Fort Worth. These include the Kimbell Art Museum with a collection of Claude Monet's work. The Modern Art Museum of Fort Worth and the Amon Carter Museum of American Art are also worth visiting to get your art fix.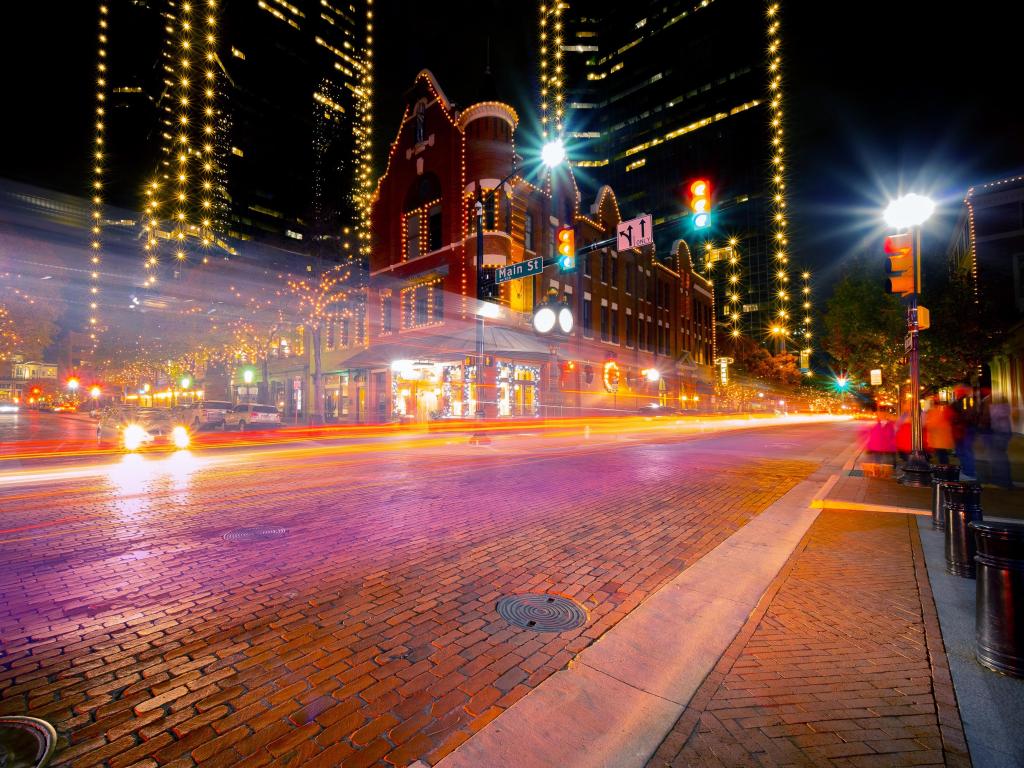 If you want to stretch your legs after the drive, go to the Fort Worth Japanese Gardens, Fort Worth Botanic Gardens and the Fort Worth Water Gardens. Each has a unique vibe and are pleasant places to enjoy some serenity.
Hilton Fort Worth is an excellent choice to spend a night or two. The hotel is comfortable and clean, with extra-large beds to make sure you'll have a good night's rest. Its elegant and luxurious decor make it super cozy and inviting after a day's driving.
Steeped in history, this hotel has been beautifully managed to retain its charm, while honoring its significant past as the hotel that JFK spent his last night before his assassination in Dallas.
When you're ready to resume your journey, you'll be on I-30 in under 2 miles. It's also in a great location for exploring Fort Worth. The JFK statue is 100 yards away, Sundance Square is 5 minutes walk and the water gardens are just 600 yards away. Art museums are around 2 miles away, and the Stockyards are around 10 minutes in a taxi.
Where to stay when you reach Nashville
The Hermitage is a legendary Nashville hotel which will welcome you to your destination in style. Complete with a spa and wellness center to help you relax after the long drive. Its regal feel and extravagant rooms are sure to make your stay extra special.
You'll be in the heart of the action here with the Ryman Auditorium 550 yards away, The Patsy Cline and Johnny Cash Museums 700 yards away and The Country Music Hall of Fame within just 900 yards.
The hotel offers private parking, which is always reassuring on a road trip stop. Even more enticing, though, is the hotel's decor: an opulent display of timeless beauty. This historic venue dates from the early 1900s, and is the only hotel in Tennessee designated as a National Historic Landmark.
Things to see on a road trip from Los Angeles to Nashville
Would you like a hike around a National Preserve? A visit to Sin City? A trip on Route 66? Or how about a wander around an art gallery? If you answered "yes" to any of these, then one of these routes is right for you. We've compiled the best things to do on either The Ten State Route or The Lone Star State Route to help you choose and plan.
The Ten State Route
Mojave National Preserve – Experience the Mojave National Preserve by hiking the Indian Springs Trail or the Lava Tube Trailhead.
Las Vegas - Stroll along the Strip taking in the bright lights of Sin City. Watch the Bellagio Fountains dance, take a ride on a gondola and let your hair down.
Grand Canyon - Let the natural wonder of the Grand Canyon take your breath away. You'll enter the park from the South Rim, which is open all year round.
Flagstaff - Flagstaff is home to a surviving stretch of Route 66. Take photos of the iconic signage then enjoy the culture and nightlife in the 7,000-feet high city.
Albuquerque - Surrounded by mountains, Albuquerque is a haven for hikers. Take the Sandia Peak Aerial Tramway to the 10,000-feet high summit of the Sandia Mountains.
Amarillo - Another city with a stretch of Route 66. Enjoy quirky attractions like the Cadillac Ranch on the Mother Road. For hiking, go to Palo Duro Canyon State Park.
Oklahoma City - Visit the National Cowboy & Western Heritage Museum for a taste of the Wild West. For food, drinks and entertainment, go to Bricktown.
Springfield - Go underground into the Fantastic Caverns on a tram tour. Once above ground, have a relaxed walk around Wonders of Wildlife National Museum and Dickerson Park Zoo.
Shawnee National Forest - Hike to Jackson Falls and see the waterfall cascade off rock faces, all while in the picturesque backdrop of the lush green Shawnee National Forest.
Land Between the Lakes National Recreation Area - Take your vehicle off-road on one of the many off-highway vehicle trails. If your car isn't up to it, there are plenty of hikes to explore on foot.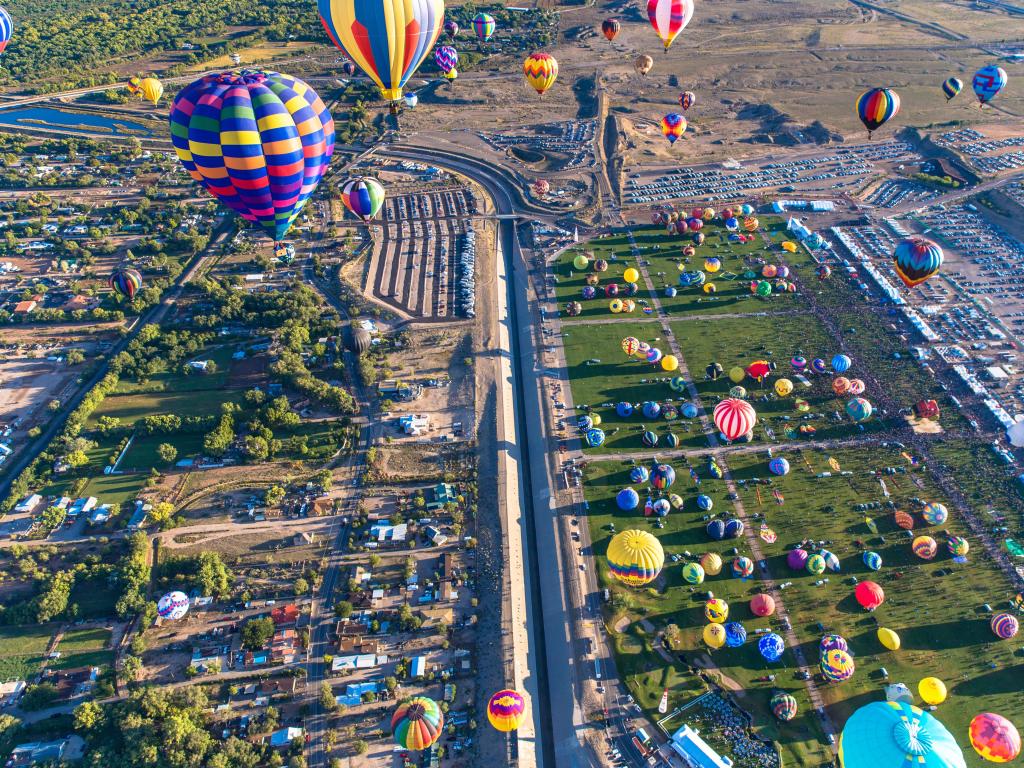 The Lone Star State Route
San Bernardino National Forest - Experience where desert meets alpine mountains. The Wildwood Canyon State Park requires no major detours. Here you can hike and bike through Native American and age-old ranch land.
Palm Springs - Take a scenic canyon ride on the Palm Springs Aerial Tramway. Traveling from the Coachella Valley to the top of San Jacinto Peak, the carriages rotate for un-obstructed views.
Joshua Tree National Park - The Lost Palms Oasis Trail is near your route. Walk through dusty desert and rocky terrain with cacti and other plants.
Phoenix - Hike up Camelback Mountain for spectacular views of Phoenix. After a day on your feet, relax with a craft cocktail in a bustling downtown speakeasy.
El Paso - Delve into history and discover the El Paso Missions. Ysleta is the oldest and has been active since 1680.
Dallas - Before arriving at Dallas, have an action packed day at Six Flags Over Texas. Arriving in Triple D, see where the fatal shot that killed JFK took place at the Sixth Floor Museum.
Texarkana - Stroll along State Line Avenue. Cross the road and you'll be in Arkansas. While in town, see what's on at the majestic Perot Theater.
Little Rock - Take a hike up the mountains at Pinnacle Mountain State Park. The West Summit Trail takes around 2 hours to complete. Albeit strenuous, the views are well worth it.
Memphis - Listen to live music on the famous Beale Street. Visit Graceland, the home of Elvis, and go to Sun Studios to see where popular music changed its course forever.
Jackson -A quirky place to visit, take the time to look around Rusty's TV & Movie Car Museum. There are over 50 cars ranging from the Batmobile to Ghostbusters Ecto 1.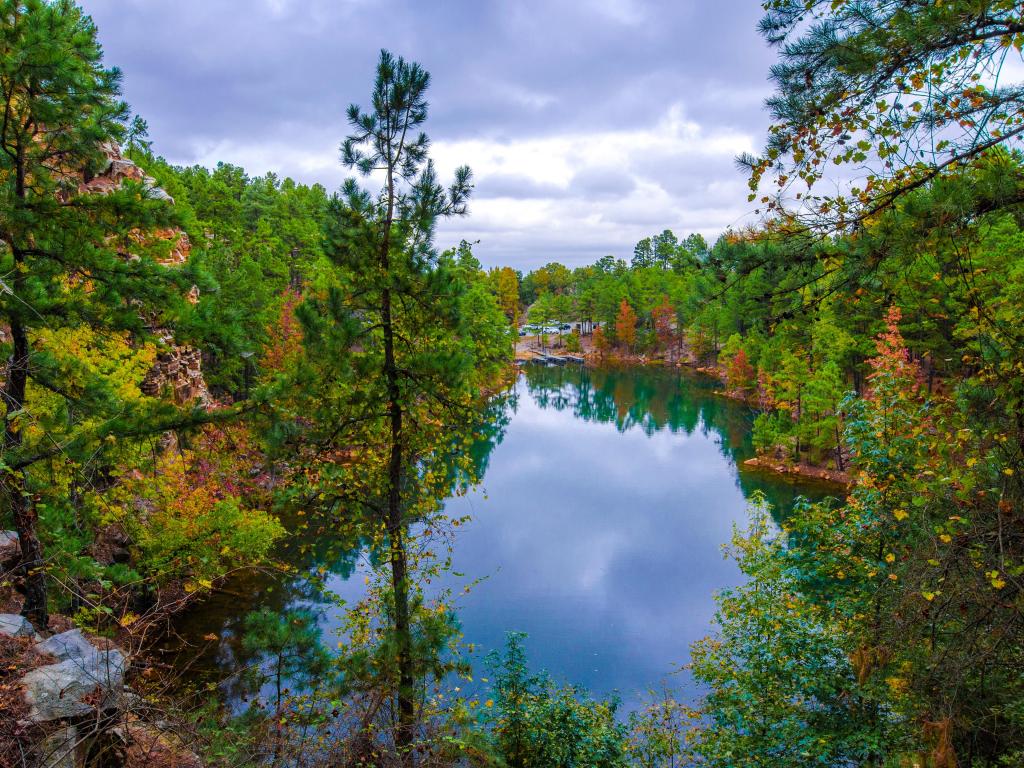 Best time to go on a road trip from Los Angeles to Nashville
Nashville is an all year-round destination. Summers are hot, while the winters are cold and wet. In general, temperatures range from 31 degrees Fahrenheit in winter to 90 degrees Fahrenheit in summer. Even when it's cold in winter, the streets of Nashville are still bustling and museums are open for business.
Nashville's hottest month is July. The average temperature is 80 degrees Fahrenheit and highs average at 89 degrees Fahrenheit. June and August are hot, with average temperatures of 77-79 degrees Fahrenheit.
If you want to explore the outdoors and the hills surrounding Nashville, then you might find the conditions uncomfortable during this time. September averages 72 degrees Fahrenheit, which might be a better option, depending on your personal preferences.
January has an average temperature of 38 degrees Fahrenheit, making it Nashville's coldest month. February and December both average at 42 degrees Fahrenheit.
Although cold, it is still great for visitors as museums are still open and are less crowded. For outdoor activities, though, it'll be too cold for some people's tastes during winter. That being said, it's worth noting that Nashville is magical at Christmas and New Year's Eve is a monumental event.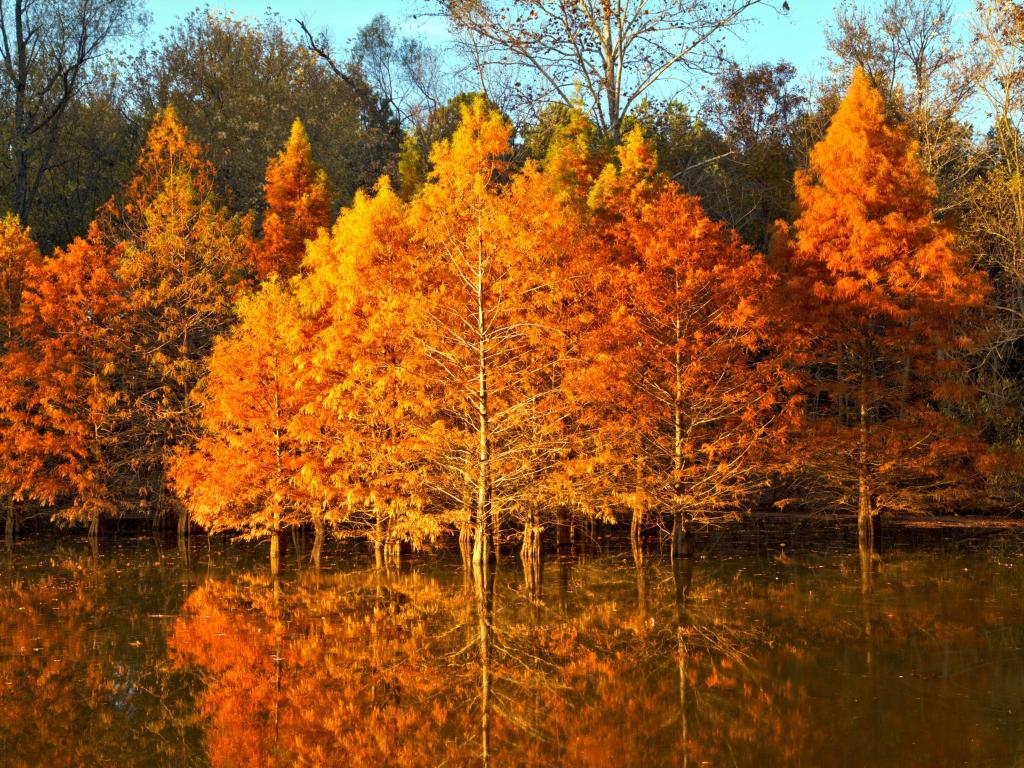 Spring and Fall are great times to visit Nashville. The Weather brightens in April and May, with May reaching an average of 69 degrees Fahrenheit. Likewise September and October are great times to visit. Crowds are less and hotel prices are cheaper.
Nashville hosts many world-renowned music events that'll escalate hotel prices. CMA Fest Awards is an annual festival held in June. In 2023, it's between the June 8th and 11th for four nights straight at the Nissan Stadium. The award ceremony itself is in November and attracts country artists and music industry professionals from around the world.
There are other non-music related festivals of note. Let Freedom Sing is one of the leading firework shows in the USA and takes place on July 4th. On the same day, the Hot Chicken Festival celebrates Nashville's favorite dish. There's something here for everyone!