Road Trip From Los Angeles to Portland
Planning a road trip from Los Angeles to Portland is no small undertaking. You'll be in for a long drive whichever route you take, and you'd have to be really set on exploring to justify not going by plane. Thankfully, this is one of the most beautiful stretches of land in all of America, and you won't want to miss out by flying instead.
The road trip from Los Angeles to Portland can be done in about 15 hours of non-stop driving. The scenic route along the Pacific Coast Highway will take a week allowing for time to explore the beautiful scenery throughout California and Oregon.
Make sure you read to the end to get tips on the best places to stop and sights to explore on the way to Portland.
How far is Portland from Los Angeles and how long will the road trip take?
The drive from Los Angeles to Portland can be anywhere between 960 and 1,260 miles, depending on the route you take. The quickest route can get you there in just under 15 hours without accounting for stops, but the two scenic options will extend your drive to 19 or 28 hours spent on the road.
Whichever route you take, it's most definitely not a one-day road trip, but if you can only afford to stop for a single night, the shorter I-5 route would be your best bet.
You can split the trip in 2 roughly equal segments by stopping in Sacramento, but the catch is that day 1 will be fairly boring with the route only getting scenic once you're past the California capital.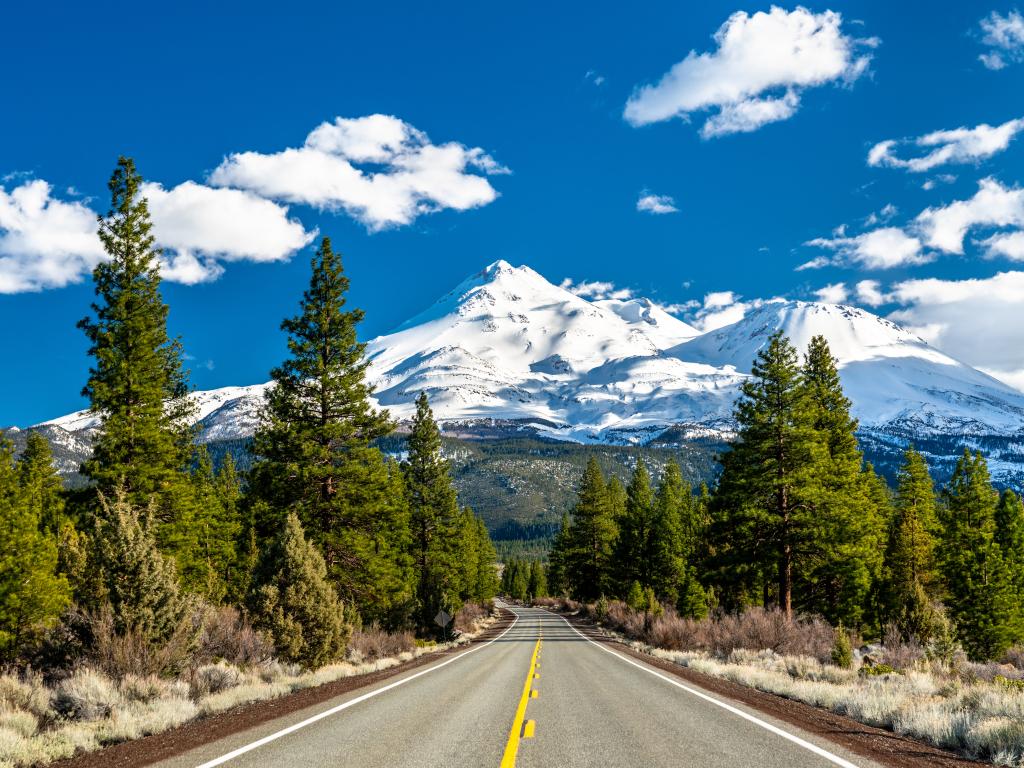 With that said, if you're undeterred by lengthy trips and the coastal twists and turns, taking Highways 1 and 101 along the Pacific Coast will be one of the best travel experiences of your life.
Travel times will differ depending on traffic congestion at different points of the route, but an average drive along the Pacific Coast Highway would take about 28 hours if you hug the coastline the entire way from Los Angeles to Portland.
An alternative route through the deserts of California and Nevada offers a very different set of landscapes and views and clocks in at 1,150 miles that will take you around 19 hours to drive.
Best road trip route from Los Angeles to Portland
Ultimately, when driving from Los Angeles to Portland, choosing between the 3 routes comes down to personal preference. You can make the trip in a couple of days or enjoy a once-in-a-lifetime vacation exploring some truly remarkable landmarks.
To make the most of your trip, consider taking either of the scenic routes on the way to Portland and the other on the way back. It can be quite the investment, time and money-wise, but you get to explore the most beautiful coasts, parks, and forests along the West Coast across a few weeks of traveling.
Route
Distance
Driving Time
Fastest Route


(via I-5)

960 miles
15 hours
Pacific Coast Highway
1,260 miles
28 hours
Desert Route


(via Death Valley and Nevada)

1,150 miles
19 hours
If you simply don't have the time for all that adventuring, don't feel bad about taking the I-5, as the Sacramento-Portland stretch of this itinerary is quite lovely in its own right and there's still amazing places to stop along the way.
Fastest Route (via I-5)
Take the I-5 north out of Los Angeles, cutting through Santa Clarita. Continue along the I-5 past Bakersfield, and just keep following the interstate all the way to Sacramento – there will be plenty to do in this quirky city to offset the somewhat dull drive up to this point.
Continuing north on the I-5, the route starts to get more interesting – right out of Sacramento, you'll see a long line of forests on either side. You'll drive right through Shasta-Trinity National Forest, and past many others like Klamath, Umpqua, and Williamette National Forests.
At the home stretch, you'll have Mt. Hood National Forest and Tillamook State Forest flanking you as you drive through Eugene and Salem and into Portland.
Pacific Coast Highway Route
Leave Los Angeles through Santa Monica and follow Highways 1 and 101 through Ventura to Santa Barbara. From Santa Barbara, take the CA-154 shortcut past Cachuma Lake, then continue north along Highway 101 through Santa Maria and San Luis Obispo.
From there, ignore your navigator and continue along Highway 1 northwest along the coast. Pass through Morro Bay and enjoy the twists and turns through Big Sur and past Carmel-by-the-Sea.
After passing through Santa Cruz and reaching San Francisco, the route goes over the Golden Gate Bridge and then take the turning back onto Highway 1 to drive through the Point Reyes National Seashore and along Tomales Bay.
After crossing the Russian River, continue through Salt Point State Park and the scenic town of Mendocino. Separate briefly from the shore along Humboldt Redwoods State Park and then rejoin Highway 101 headed north.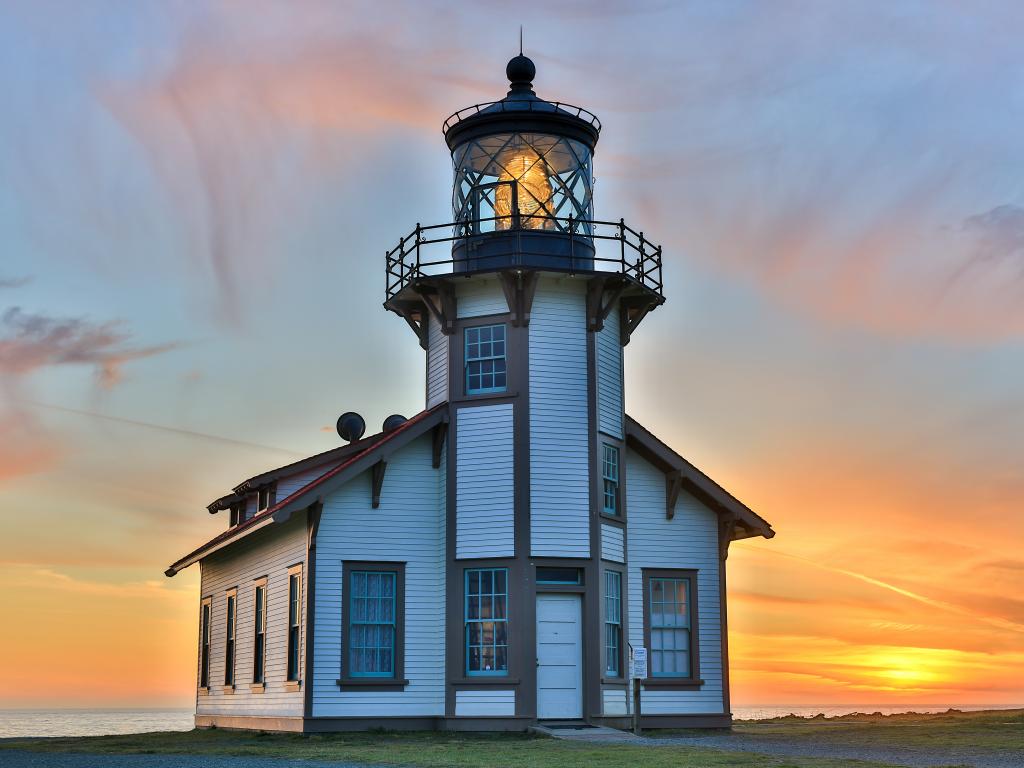 The remaining stretch of the journey will have the rugged Pacific coastline to your left and stunning forests to your right. You'll pass through Rogue River-Siskiyou and Siuslaw National Forests and make sure you don't follow the signs for Portland until you reach the famous Cannon Beach. From here, make a right onto Highway 26 and follow into Portland.
Desert Route (via Death Valley and Nevada)
Leave LA going north and take Route 14 east from Santa Clarita. Follow the road north through Lancaster and Red Rock Canyon State Park until you merge onto US-395.
Follow this stunning highway along the length of Death Valley to your right, and the Sierra Nevada mountains to your left with some of the country's finest National Parks. Depending on time, you really should drive into Death Valley and Kings Canyon or Sequoia National Parks.
Follow US-6 out of Bishop and then continue north along Nevada State Route 376 that will become Route 305 after Austin. A short stint along the I-80 will get you to US-95 that will take you up into Oregon.
Oregon 78 and US-20 will take you towards the city of Bend, Oregon. Look out for George Millican Road north to Prineville 25 miles before you get to Bend and from there US-26 will take you all the way into Portland.
Best places to stop between Los Angeles and Portland
Whichever route you choose, there are countless great places to stop when driving from Los Angeles to Portland. The best way to round off a day of epic adventuring is with a luxurious resort, and these are some of the best ones along the way:
Experience the beauty of Lake Tahoe
To stand out among so many amazing locations is quite the feat, but Lake Tahoe is genuinely one of the best vacation spots in all of West America and beyond.
The best spot to stop over in South Lake Tahoe is the boutique Black Bear Lodge. The rooms combine effortless charm, cozy natural wood and that relaxing alpine feel.
You can choose to stay in one of the luxurious rooms in the main lodge or one of the cabins that also have their own kitchenettes complete with the coffee machine you will be grateful for in the morning.
Located right between Lake Tahoe and Heavenly ski resort, you're right in the middle of everything and within an easy walk of some great restaurants.
After a day of water sports or exploring the mountains, put your feet up and enjoy the crackle of the fireplace that is fitted into every room in the hotel.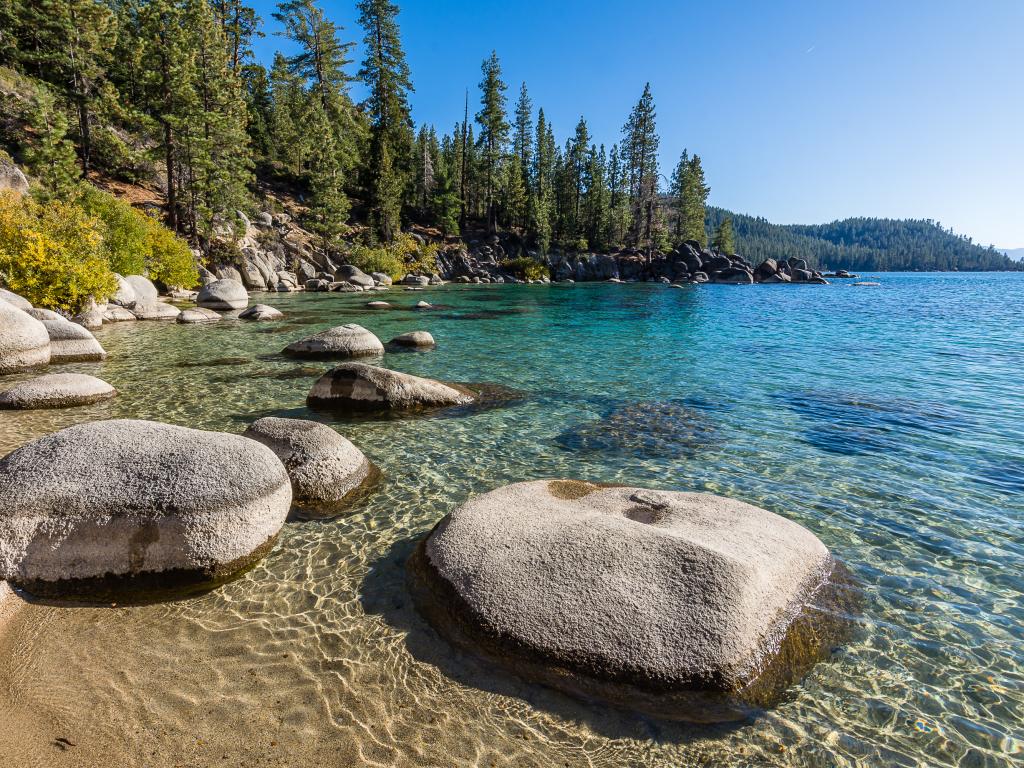 Take in the views in Big Sur
The Big Sur's unparalleled landscapes make it one of the crowning jewels of the Pacific Coast route, and that's saying a lot. Whether you're sleeping in a small bungalow or a luxury suite, exploring this area will give you the experience of a lifetime.
With that said, every tourist hub has its accommodation highlights, and Big Sur's champion would have to be Ventana Inn and Spa.
If you thought driving through Big Sur was a treat, wait until you've seen the ocean from Ventana Inn and Spa's balconies. What little time you're not spending outside exploring, you'll be relaxing by the outdoor pool (and yes, the pool overlooks the ocean too!), the beautiful Sur House Bar, the spa area, or your top-of-the-line room equipped with everything you need and so much more.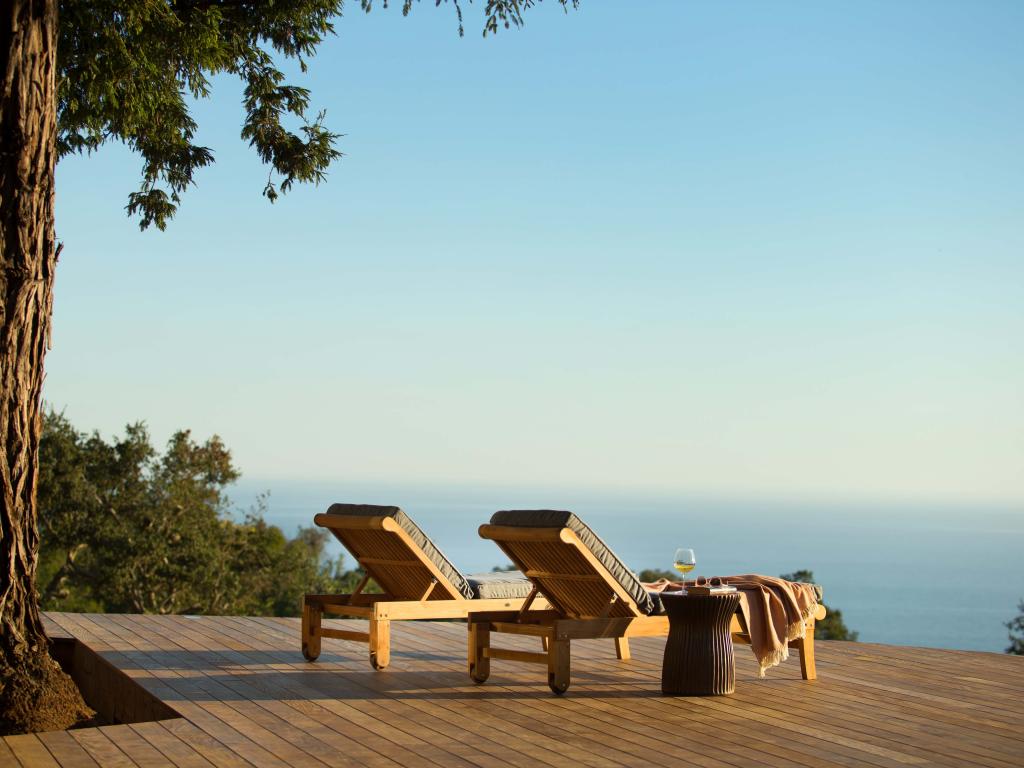 Exploring the premises of the resort alone is a treat – with 160 acres of land to check out, you'll find no shortage of beautiful spots mere minutes from your room. On top of all that, you can very easily get to Andrew Molera State Park and Pfeiffer Beach from here.
Things to see on a road trip from Los Angeles to Portland
The three routes listed here cover over 3,000 miles in total, so it would be impossible to list all the beautiful spots along the way- this is the kind of itinerary that keeps you coming back for more, year after year. Here are a few absolute must-sees to get you started:
Malibu Forest Stretch: a string of forests and perfect sand beaches just outside Los Angeles
Los Padres National Forest: an expansive, mountainous forest and home to Cachuma Lake
Big Sur: a one-of-a-kind stretch of cliffs, mountains, forests, beaches and perfect driving roads
Monterey and Carmel-by-the-Sea: two charming oceanside town that epitomize what California is all about
Pinnacles National Park: this park is named after the massive rock formations formed by ancient volcanic erosions
Big Basin Redwoods State Park: California's oldest state park is home to redwood forests and plenty of unique birds
San Francisco: unique architecture, pleasant temperatures, and plenty of lovely landmarks are just a fraction of what makes The City the metropolis that it is
California wine regions: Napa, Sonoma, Mendocino, Russian River and others are all to be found in northern California
Humboldt Redwoods State Park: this gorgeous park houses Rockefeller Forest, the largest of the world's so-called virgin forests
Redwood National and State Parks: amazing redwood forests that are home to the tallest trees on the planet
Death Valley National Park: known as one of the hottest places on earth, this desert's mountains and salt flats need no introduction
Sequoia and Kings Canyon National Parks: these two parks are home to epic mountains and the world's tallest trees
Yosemite National Park: between the Sierra Nevada Mountains, Sequoia trees, and the beautiful Tunnel View, this place alone warrants days, if not weeks of exploration
Lake Tahoe: Incredible both in winter and summer, this is one of California and Nevada's biggest attractions for a reason
Crater Lake National Park: Oregon's only national park is home to the crystal-blue Crater lake, and beautiful forest and mountain terrain
Haystack Rock near Cannon Beach: Unique rock coming out of the ocean just off the coast with creature-filled tide pools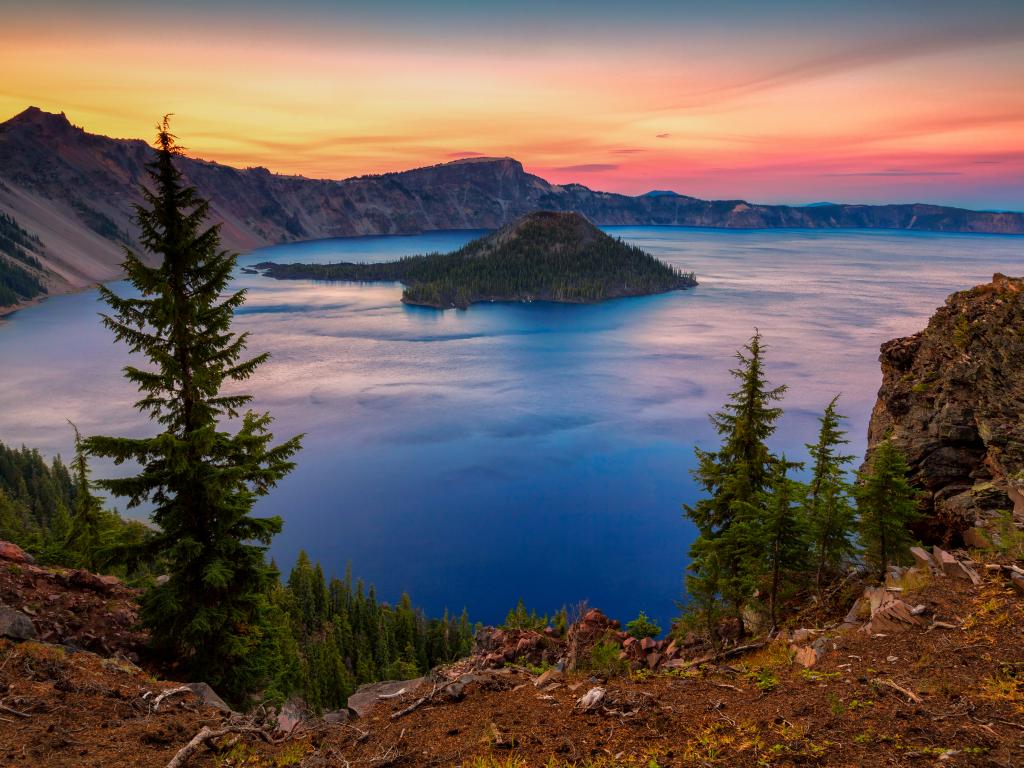 Best time to go on a road trip from Los Angeles to Portland
Thanks to California and Oregon's great weather and the countless routes and locations to choose from, there's virtually no wrong time of year to go on a road trip from Los Angeles to Portland.
Views are a big part of long road trips, so keep in mind that the Pacific coastline often gets enveloped by heavy fog in early-to-mid summer. Although this is mostly a morning phenomenon, you can get around it completely by traveling in late summer or early fall, ideally in September.
If you're driving along Highway 395, many of the parks and forests will be at their most beautiful between spring and early fall. On the other hand, access to certain roads and areas might be restricted in the winter and many of the passes over the Sierra Nevada are closed for the entire winter season.
Summer is the best time to experience Portland, thanks to the abundance of activities and pleasant summer temperatures, which peak in August and average at around 81 degrees.
Portland isn't called the City of Roses for nothing – the International Rose Test Garden is in full bloom in the summer, and it's one of the city's major tourist attractions.
If you're planning a thriftier trip, September is great for out-of-season visits, as you get to enjoy near-summer temperatures for a fraction of the price.