Road Trip from Memphis to St Louis
Set off on a stunningly scenic road trip from the home of the blues, Memphis to the bustling cityscape of St Louis, Missouri. You get to explore charming small towns, immerse yourself in rich history and culture, and discover stunning state parks and forests with emerald-green scenery.
The 420-mile road trip from Memphis to St Louis takes around 7 and a half hours to drive nonstop. You'll pass highlights such as Rolla, Stanton, Belleville, Arcadia Valley, Reelfoot Lake State Park, Shawnee National Forest and Little Grand Canyon.
This road trip truly is a journey packed with adventure, fun, and exploration. Continue reading to learn more about our recommended routes, where to stay, and what sights to see and experiences to have on your journey from Memphis to St Louis.
How far is St Louis from Memphis, and how long will the road trip take?
Comparison of road trip routes between Memphis and St Louis

| Route | Distance | Driving Time |
| --- | --- | --- |
| The Forest Route | 405 miles | 7 hours 30 minutes |
| The River Route | 435 miles | 8 hours 40 minutes |
If you embark on the scenic and immersive Forest Route from Memphis to St Louis, you can anticipate a journey that spans approximately 405 miles and takes around 7 hours and 30 minutes. This route offers lush landscapes, historical landmarks, and the tranquil beauty of nature.
Alternatively, the River Route offers its own unique charm, tracing the course of the mighty Mississippi River. This path spans about 435 miles and takes roughly 8 hours and 40 minutes, offering diverse landscapes and vibrant riverside towns.
Both routes are packed with their own unique highlights – the Forest Route with its enchanting woodlands and history-soaked sites, and the River Route with its captivating river views and cultural hotspots.
As each journey offers an abundance of sights and experiences, we recommend allowing 3-4 days to fully absorb all that each route has to offer.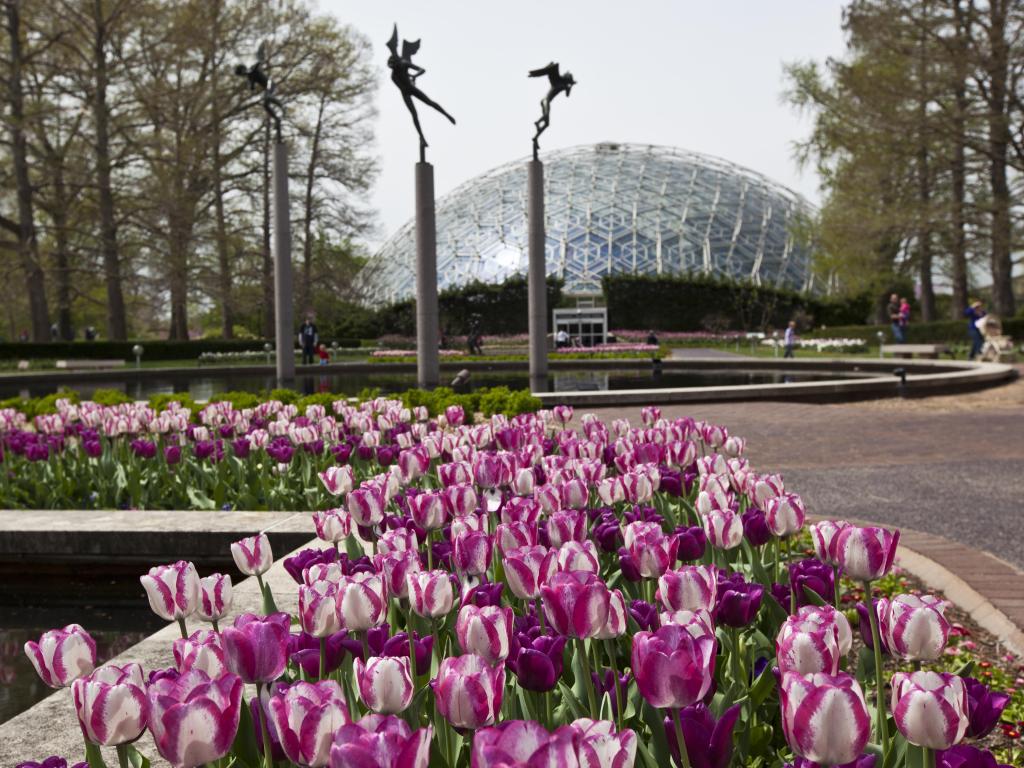 Best road trip route from Memphis to St Louis
The choice between the Forest Route and the River Route from Memphis to St Louis will truly depend on your personal interests, whether you're seeking the solace of the wilderness or the historical richness and diverse landscapes along the mighty Mississippi River.
Your adventure will start in Memphis, a city brimming with music history and soul food that will get you excited for the journey ahead! If you're drawn to the great outdoors and breathtaking landscapes, the Forest Route is an excellent choice.
The Forest Route from Memphis to St Louis takes you through the magnificent Mark Twain National Forest with its extensive trails and diverse wildlife, and then to the Meramec Caverns, a natural wonder filled with stunning stalactites and stalagmites.
Along this route, you'll also experience the unique geological formations at Elephant Rocks State Park and the historic charm of the Arcadia Valley and Bonne Terre.
On the other hand, if you're looking to soak in the rich history and sweeping river views, the River Route along the Mississippi is a fantastic option. This route takes you through quaint towns like Union City and Tiptonville, and larger cities like Paducah, all nestled along the river.
You'll get the chance to witness the confluence of the Ohio and Mississippi Rivers at Wickliffe and explore the natural beauty of Herod's Shawnee National Forest. Finally, you'll pass through the historic town of Ste. Genevieve, Missouri's oldest settlement, before reaching St Louis.
Whether you're a nature enthusiast keen to explore the forests and caves of the heartland, or a history buff eager to trace the steps of Mark Twain along the Mississippi, both routes promise a memorable journey filled with discovery and enchantment.
How to drive from Memphis to St Louis
The map above shows our suggestions for the best road trip routes between Memphis to St Louis. Keep reading for detailed descriptions of both routes, where to stay on either, and the best things to do on the way.
The Forest Route
Begin your journey north from Memphis and follow the interstate, which guides you through the captivating landscapes of Tennessee and into Missouri. Make a pitstop in the historic Arcadia Valley, taking in its charming blend of natural beauty and history.
After enjoying the Arcadia Valley, continue northwest towards Pilot Knob and Middle Brook, quaint towns nestled in the heart of Missouri. You'll soon find yourself at the remarkable Elephant Rocks State Park. Spend some time exploring its unique geologic formations and trails.
Once you're ready to hit the road again, leave the state park and continue your journey towards the Mark Twain National Forest. Instead of sticking to the main highways, venture into this stunning national forest, filled with lush greenery and diverse wildlife.
After your exploration, get back on the highway heading towards Bonne Terre, passing through the scenic landscapes of Missouri. Just a short drive away, you'll find the Meramec Caverns. Turn off the main road to visit this natural wonder, offering a unique underworld adventure.
When it's time to continue your journey, return to the highway passing through the charming town of Sullivan. After a few miles, you'll reach the junction for the bustling city of St Louis, your final destination.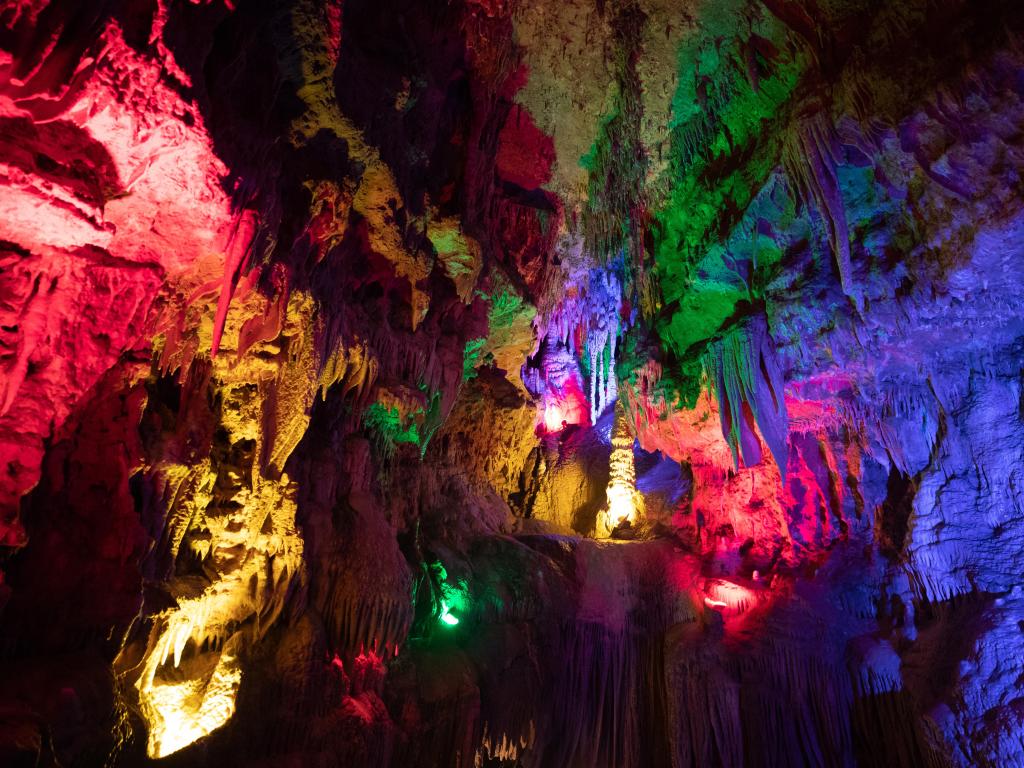 The River Route
Head out of Memphis towards Dyersburg. As you travel, you'll be treated to the sight of the striking Tennessee countryside and the Mississippi River.
From Dyersburg, proceed north to Tiptonville, a small town known for its riverfront views. Just a short drive away, you'll arrive in Union City, an ideal spot for a pit stop before crossing the state border into Kentucky.
Upon entering Kentucky, you'll reach the historical town of Wickliffe, located at the confluence of the Ohio and Mississippi Rivers. Spend some time here, absorbing the local culture and history.
Continuing your journey, you'll arrive in the vibrant city of Paducah, known for its rich arts scene. Then, head north along the highway and prepare for the change of scenery as you cross another state border into Illinois.
In Illinois, make sure to visit Herod, known for its proximity to the stunning Shawnee National Forest. Afterward, continue on to Murphysboro, a charming town surrounded by lush greenery and rich history.
Your next stop will be the historic town of Ste. Genevieve, Missouri, known for its French colonial past and vibrant wine scene. When you're ready to continue your journey, connect back onto the interstate, passing through the scenic landscapes of Missouri before reaching St Louis.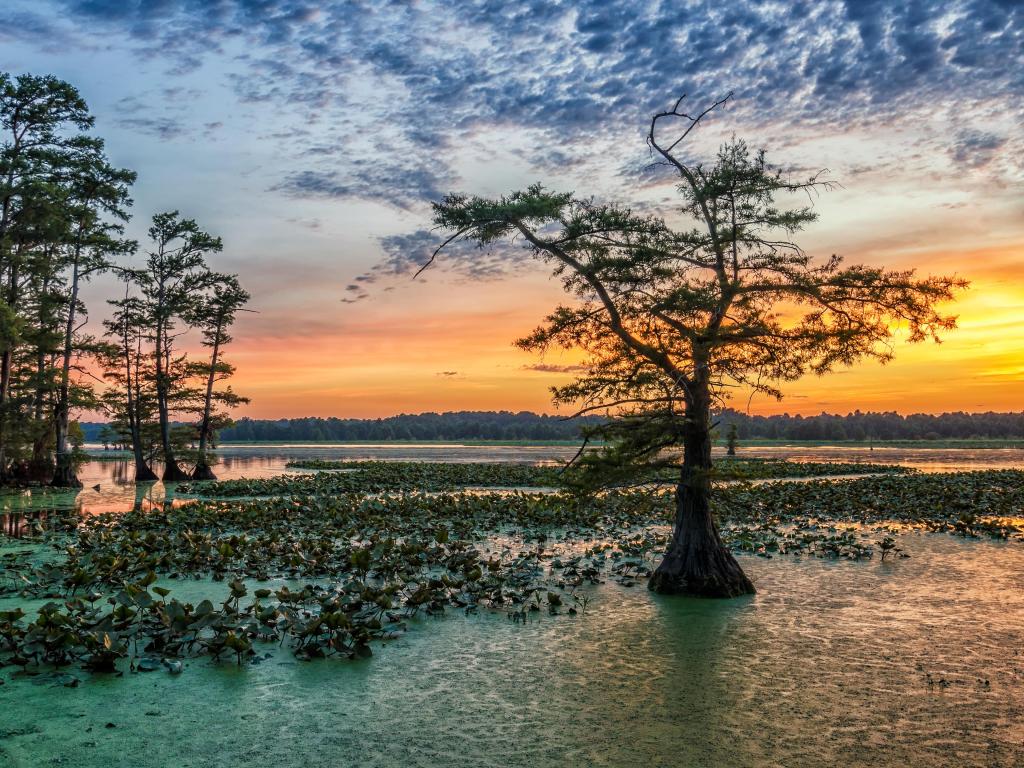 Best places to stop between Memphis and St Louis
On this road trip from Memphis to St Louis, you won't have to go far to encounter vibrant music scenes, delectable food, and quintessential Midwestern charm. The views along the route are equally mesmerizing, whether you're winding through the lush landscapes of the Forest Route or tracing the banks of the mighty Mississippi on the River Route.
To experience the breadth of what this trip has to offer, taking your time is key. So here are some fantastic recommendations for overnight stops on each route.
Relax in nature at Ironton
Known for its rich history, picturesque surroundings, and outdoor recreational activities, Ironton is a delightful stopover on the Forest Route about 4 hours from Memphis. Nestled in the heart of Missouri's Arcadia Valley, Ironton is the gateway to some of the state's most beautiful natural attractions.
A key sight to explore is the Elephant Rocks State Park, renowned for its unique granite boulders that resemble a train of circus elephants. This park offers a fun and educational experience for all ages, with braille interpretive signs and accessible paths designed for visually impaired visitors.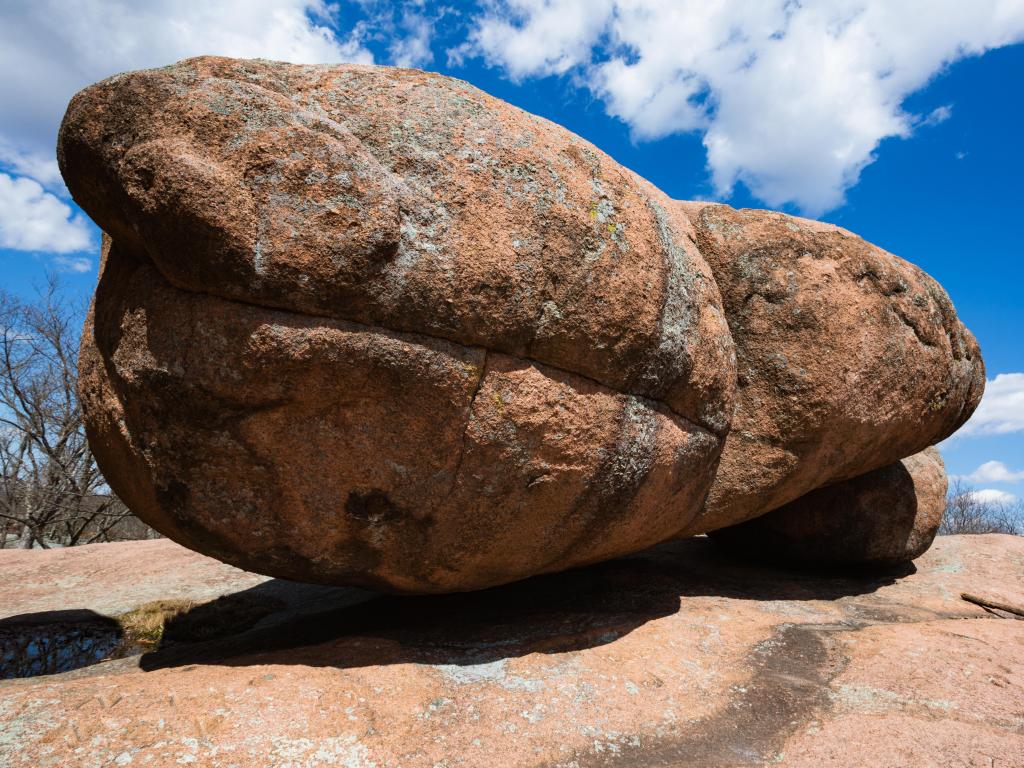 For history enthusiasts, a trip to the nearby Fort Davidson State Historic Site is a must. This site is home to the remnants of a Civil War fort and offers a fascinating insight into the Battle of Pilot Knob, one of the most significant Civil War battles in Missouri.
Johnson's Shut-Ins State Park, another marvel in close proximity, is famous for its stunning natural water park formed by the East Fork Black River cascading through a series of volcanic rocks. This park is the perfect spot for swimming, hiking, and picnicking.
After a day full of exploration, Plain & Fancy Bed & Breakfast in Ironton serves as an ideal retreat. You can relax in the fabulous hot tub located on the property after your adventures or find some inner peace as you stroll around the pretty patio and the beautifully manicured gardens.
Make sure to sample the hearty, homemade breakfast served daily as the perfect start to a day of sightseeing. The warm and welcoming hosts ensure every guest has a comfortable and memorable stay, taking care of every little detail.
Snuggle up in the quilting capital, Paducah
Known for its rich history, thriving arts scene, and beautiful river setting, Paducah is a charming stopover along the River Route, located about 4 hours from Memphis. This vibrant city is an official UNESCO Creative City, a testament to its vibrant culture and commitment to creativity.
A must-visit is the National Quilt Museum, which showcases a magnificent array of quilts demonstrating the artistry and craftsmanship of this traditional pastime. Throughout the year, the museum hosts fascinating exhibitions featuring both historical and contemporary pieces.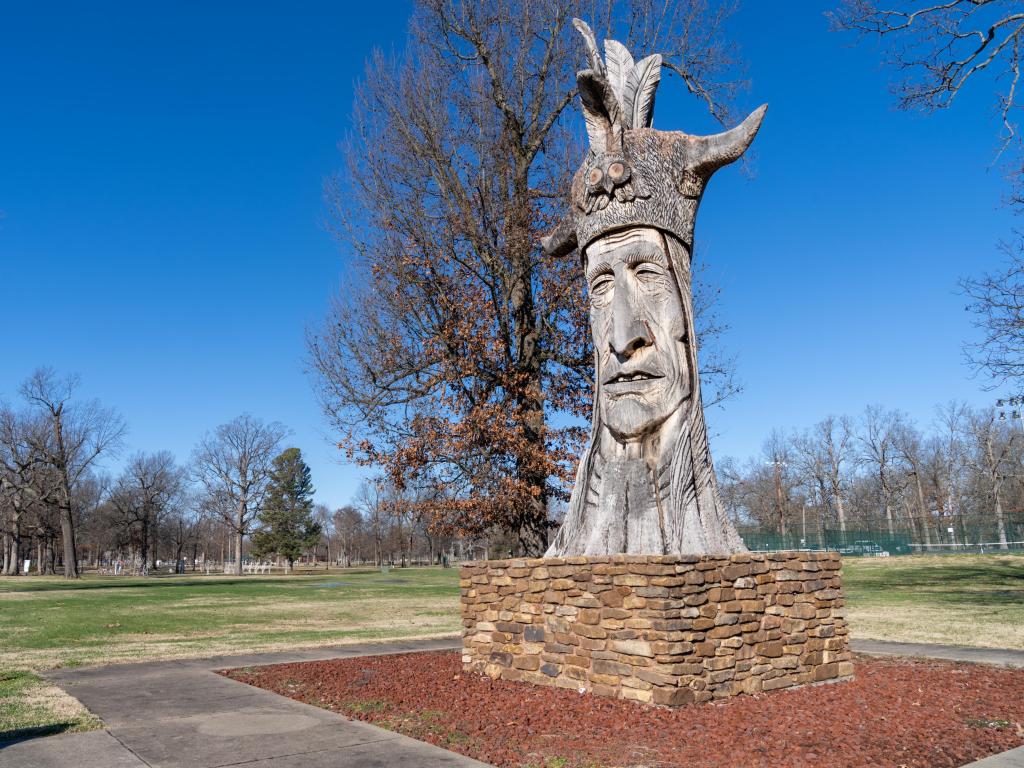 Paducah's historic downtown district, with its beautifully preserved 19th-century architecture, is another highlight. The area offers a range of shopping, dining, and entertainment options and is renowned for its stunning murals that tell the story of the city's past.
Another unique attraction is the River Discovery Center. This interactive museum provides a comprehensive insight into the history and science of America's waterways and is an educational treat for both children and adults.
While in Paducah, La Quinta by Wyndham Paducah is our favorite place to stay. This modern hotel is located near the interstate, so you can reach it easily, and is pet-friendly, so you can enjoy a relaxing night's stay (or two!) with your furry friends.
You will be delighted to know that the hotel offers a delicious and complimentary breakfast, so that you can recharge and get ready for the next leg of your adventure with a full stomach!
Where to stay when you reach St Louis
Upon reaching your final destination in St Louis, we suggest settling in at the inviting Drury Plaza St Louis at the Arch. This beautiful hotel boasts a rich history, being housed in the former International Fur Exchange building from the early 20th century.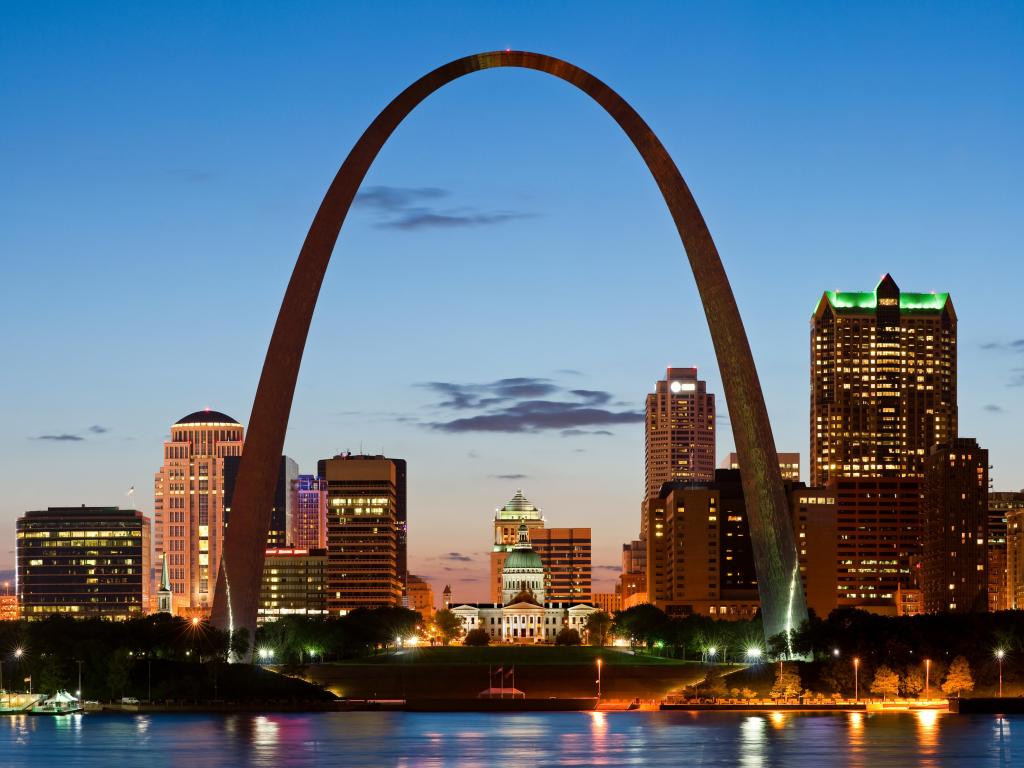 Its prime location puts you within a stone's throw of the iconic Gateway Arch and the Mississippi River, offering easy access to a plethora of the city's finest restaurants, shopping venues, and cultural attractions.
Drury Plaza Hotel St. Louis St. Charles tastefully incorporates this history into its aesthetics, with delightful elements like early 1900s architecture and a beautifully preserved terrazzo lobby floor.
The hotel also features an on-site restaurant and a rooftop bar, offering stunning views of the Gateway Arch and the city skyline.
Things to see on a road trip from Memphis to St Louis
Both of our routes from Memphis to St Louis are full of memorable activities and awesome landscapes. And because of this, it can be difficult to choose which road trip route to take.
Below, we've included our top highlights to help you plan this incredible journey a little easier and choose the option that best fits you.
The Forest Route
World's Largest Rocking Chair, Cuba - A quirky roadside attraction, this gigantic rocking chair stands over 42 feet tall and is recognized by the Guinness World Records. It's a great spot for a unique photo op on your journey.
Mark Twain National Forest, Rolla - This sprawling national forest is a haven for outdoor enthusiasts, offering opportunities for hiking, camping, and wildlife viewing. Named after the famous author who hailed from Missouri, it's a green oasis covering a vast portion of the state.
Meramec State Park, Sullivan - Located near the Meramec River, this park is renowned for its scenic beauty, offering several recreational activities such as fishing, boating, and exploring its many caves and trails.
Meramec Caverns, Stanton - An extensive set of natural limestone caves, Meramec Caverns is filled with fascinating geological formations. Guided tours allow visitors to delve deep into this subterranean wonderland.
Jesse James Wax Museum, Stanton - This unique museum offers a glimpse into the life and legend of the infamous outlaw Jesse James. It features life-sized wax figures and a collection of artifacts related to the James Gang.
Elephant Rocks State Park, Belleview - Named for the massive, elephant-like granite boulders, this state park provides a unique landscape for hiking and picnicking. The one-mile Braille Trail is designed for people with visual and physical disabilities.
Fort Davidson State Historic Site, Pilot Knob - The site of a significant Civil War battle, Fort Davidson offers a historical experience complete with a visitor center and interpretive trails that detail the 1864 Battle of Pilot Knob.
Arcadia Valley - Nestled among the St. Francois Mountains, Arcadia Valley is recognized for its stunning natural beauty. The valley is home to several state parks and historic sites, making it a worthwhile detour.
Taum Sauk Mountain State Park, Middle Brook - Home to the highest point in Missouri, Taum Sauk Mountain State Park offers panoramic views, hiking trails including part of the long Ozark Trail, and Mina Sauk Falls, the state's highest waterfall.
Johnson's Shut-Ins State Park, Middle Brook - This natural water park is characterized by its shut-ins—areas where the river's breadth is limited by hard rock—forming natural swimming holes. The park also offers hiking trails and campgrounds.
Bonne Terre Mine, Bonne Terre - Once the world's largest lead mine, Bonne Terre Mine now offers underground boat tours, diving experiences, and walking tours. The mine is filled with clear, mineral-infused water that creates an otherworldly environment for exploration.
Cahokia Mounds State Historic Site, Collinsville - This UNESCO World Heritage Site preserves the archaeological remnants of prehistoric Mississippian culture. The site includes mounds, a reconstructed village, and a sophisticated interpretation center.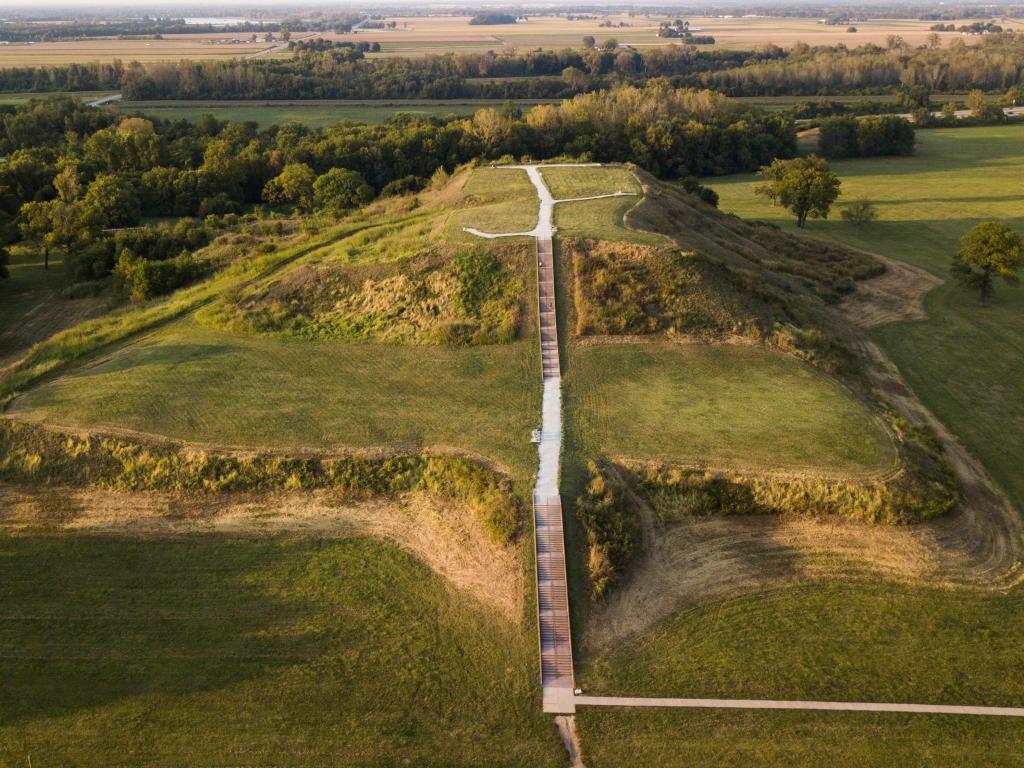 The River Route
Reelfoot Lake State Park - Formed by a series of violent earthquakes in the early 1800s, Reelfoot Lake is a unique natural wonder. The park offers a variety of outdoor activities, including fishing, boating, eagle spotting in the winter, and exploring the beautiful cypress groves.
Discovery Park of America, Union City - This educational facility and museum covers 50 acres and provides visitors with a fun, interactive way to learn about history, science, art, and more.
Historic Downtown Paducah - A charming district known for its vibrant arts scene, unique shopping, and diverse dining. The area is also home to the National Quilt Museum and the famed Floodwall Murals depicting the town's history.
Wickliffe Mounds State Historic Site, Wickliffe - This archaeological site was once home to a fortified village of the Mississippian culture, with mound structures and artifacts preserved for visitors to learn about this ancient civilization.
Shawnee National Forest, Herod - Stretching across the southern tip of Illinois, this national forest is known for its unique geological features, including rugged bluffs, canyons, and the iconic Garden of the Gods.
Belleville - Known for its beautiful historic districts and vibrant community events, Belleville is a charming city with a rich history. It hosts the annual Belleville Oktoberfest and the Art on the Square festival, both drawing visitors from far and wide.
Popeye Character Trail, Chester - Chester is the birthplace of Elzie Crisler Segar, the creator of the Popeye cartoon, and this trail features statues of the beloved characters from his famous comic strip. It's a unique attraction that adds a bit of fun and nostalgia to any visit.
Little Grand Canyon, Murphysboro - Despite its name, the Little Grand Canyon offers big outdoor adventures with a 365-foot-deep canyon, hiking trails, and stunning views.
Ste. Genevieve - As Missouri's oldest town, Ste. Genevieve is filled with history and French colonial charm. Its historic district is home to several well-preserved structures from the 18th century, offering a unique glimpse into the past.
Mastodon State Historic Site, Imperial - This site preserves the Kimmswick Bone Bed, one of the most significant archaeological and paleontological sites in the state, where evidence of the coexistence of humans and mastodons was discovered.
Kimmswick - A small town with a historic charm, Kimmswick is known for its historic homes, unique shops, and the famous Blue Owl Restaurant and Bakery. The annual Apple Butter Festival and Strawberry Festival attract visitors from across the region.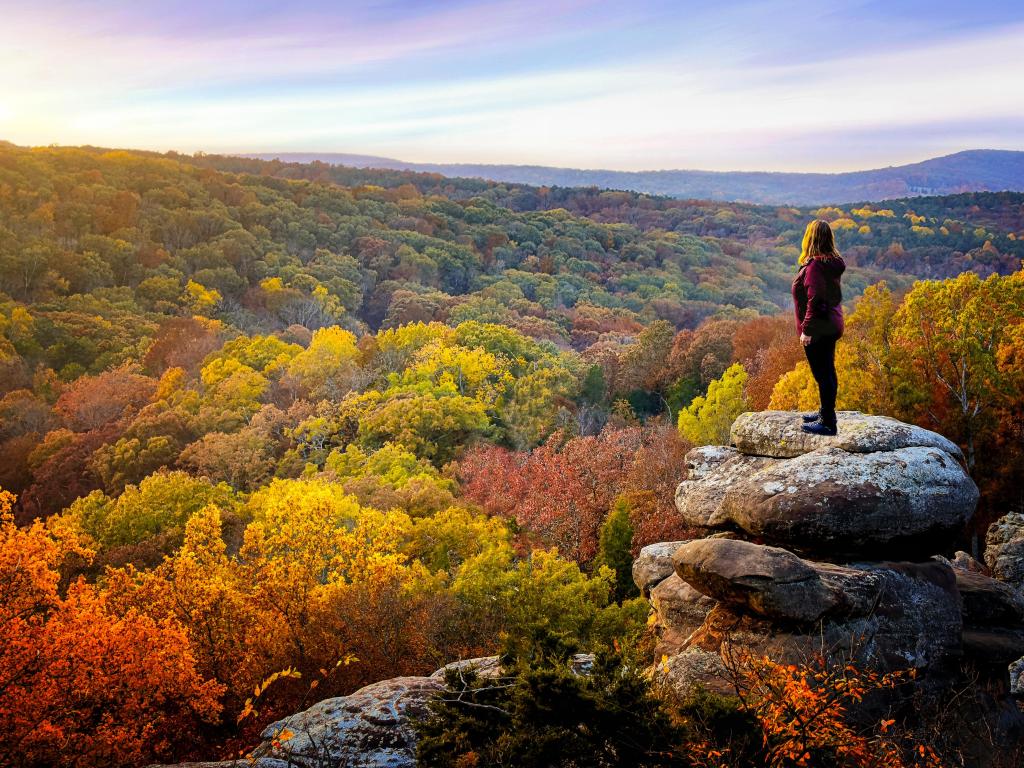 Best time to go on a road trip from Memphis to St Louis
A road trip from Memphis to St Louis can be done year-round, but the best time largely depends on your personal preference. If you prefer milder weather, spring and fall are optimal times.
St Louis temperatures in spring range from the 50s to the 75 degrees Fahrenheit, and in fall from the 40s to 70 degrees Fahrenheit. These seasons are typically pleasant, with lower chances of rain, and the changing foliage in the fall provides a beautiful backdrop for your journey.
Summer in St Louis can be quite hot, with temperatures often reaching 90 degrees Fahrenheit. However, this is also the time when many outdoor activities and festivals are in full swing, adding to the vibrancy of the trip.
The winter months can be cold, with temperatures often falling below freezing and occasional snowfall. Yet, the winter landscape can be quite breathtaking, and the trip can feel like a different experience altogether.
Held in May and October in the small town of Arcadia on the Forest Route, the Arcadia Valley Mountain Music Festival is a celebration of bluegrass and old-time music. The festival brings together local and national musicians for a weekend filled with good tunes, food, and crafts.
A tradition since the 1960s, the Azalea Festival is a community celebration of spring in Fredericktown. The event, held from late April to May, features a parade, craft vendors, a car show, and most importantly, the blooming of the azaleas.
The QuiltWeek in Paducah attracts artists and enthusiasts from around the world. The event features exhibitions, workshops, and competitions with stunningly intricate quilts. Whether you're a quilter or not, it's a fascinating exploration of this traditional craft (held in April).
Regardless of which route you take, you might want to plan your road trip around St Louis Mardi Gras. This is one of the largest Mardi Gras celebrations outside of New Orleans, this event brings a taste of the Big Easy to the Midwest.