Road Trip from Miami to Orlando
If you are looking for a fun-filled getaway, consider a road trip from Miami to Orlando. This short but dynamic trip has plenty to do and see along the way and could be a fantastic way to spend a long weekend. And if you have more vacation days to spare, what better place to spend them than the home of Disney World!
The 255-mile road trip from Miami to Orlando will take 7 hours of nonstop driving. Highlights include Fort Lauderdale, Las Olas, Boca Raton, Hutchinson Island, West Palm Beach, Cape Canaveral, Everglades National Park, and Kennedy Space Center.
If you like the sound of a short road trip between two iconic cities, keep reading for more information about the route, when you should go, and some of the things you can see on your trip.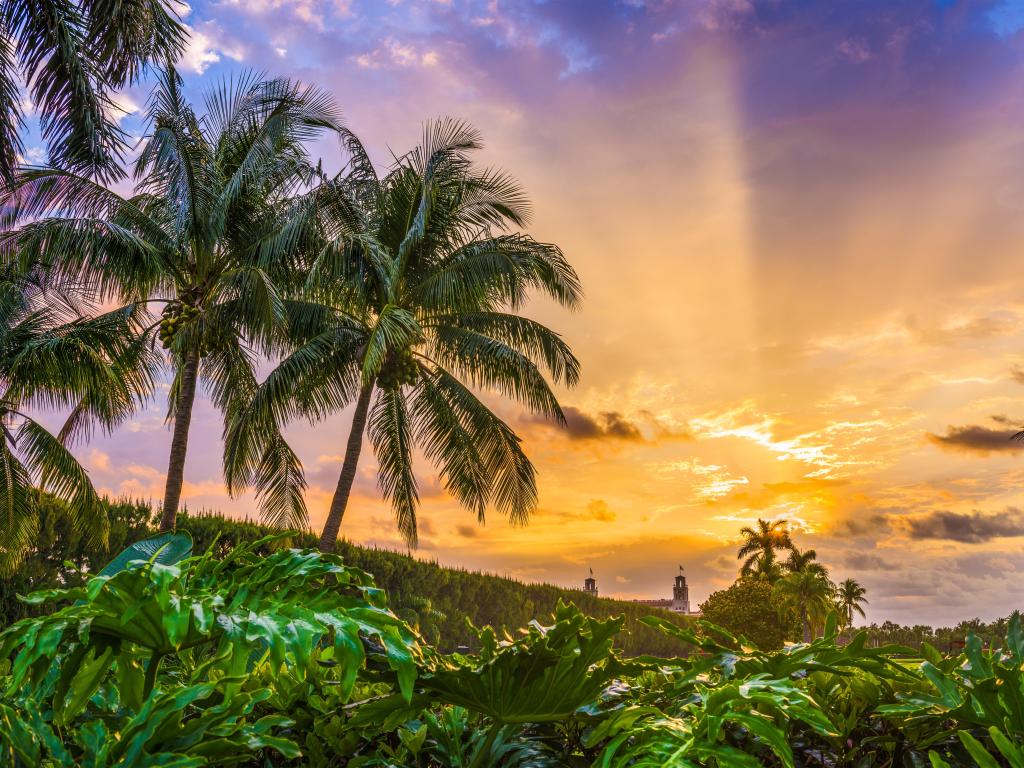 How far is Orlando from Miami and how long will the road trip take?
Your road trip from Miami to Orlando will take about 7 hours, covering 255 miles. You could easily do this in a day, but we advise you to split it over at least four days because there is so much to see and do at every turn.
The route will take you up the beautiful east coast of Florida, past vibrant cities, and pristine beaches. Take a few days to do this road trip so that you can leisurely spend time in each of the amazing places you pass through.
The route takes place mostly on US-1, with a few short sections of interstate driving. If you want to get to Orlando quickly you could take interstates the whole way, but there will be less to do.
Traffic could be an issue in a few places, most likely at the start of your trip as you navigate Miami, Fort Lauderdale, and Boca Raton. You may also encounter some traffic as you approach Orlando. The best advice is to try to avoid these places during rush hour.
Best road trip route from Miami to Orlando
Your road trip from Miami to Orlando may be a short one, but there are many things to see and do along the way. To make sure you get to enjoy all the amazing attractions along the way, we have come up with a great route for you.
There are two route alternatives for this trip. If you need to get to Orlando quickly, then following Interstate 95 before joining Florida's Turnpike is your best option.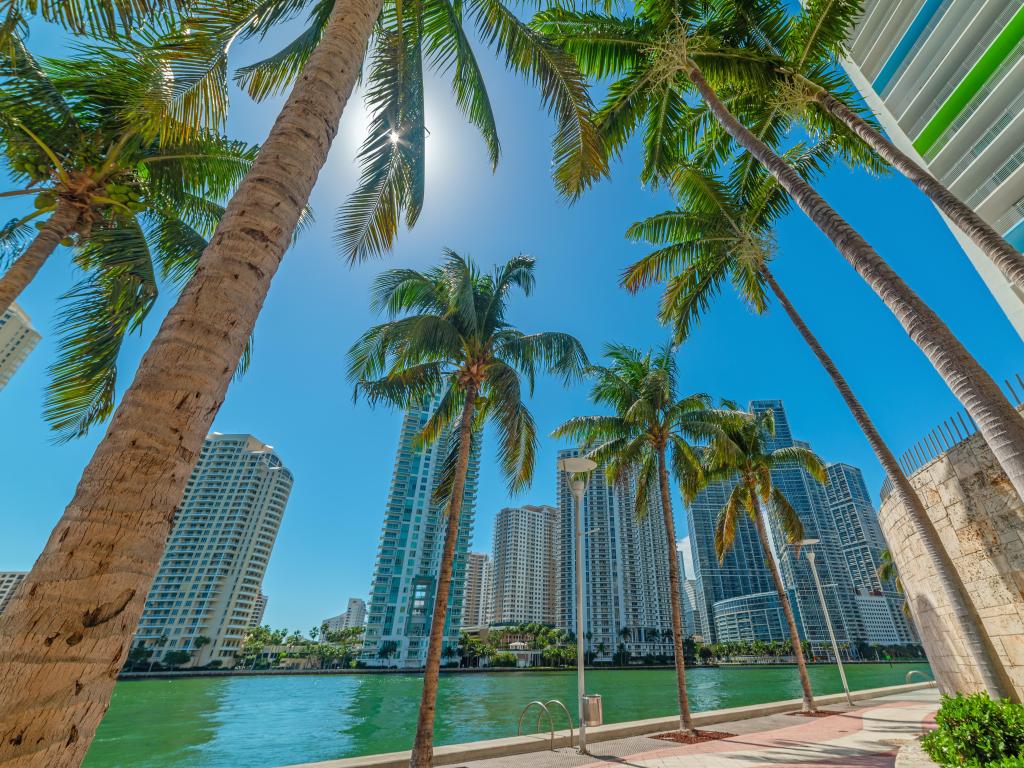 However, this route will not give you that much to see and do along the way, so we only recommend it if you have time constraints.
If you are not short of time, then our suggested route will take you up the picture-perfect Atlantic coast to Cape Canaveral before you head to Orlando to begin your exploration of "The City Beautiful" .
Read on to find out more details about the route and how you can follow it yourself. However, remember that you can always adjust the route if there are specific things you want to see, don't be afraid to bring your own ideas into play.
Road trip route from Miami to Orlando
From downtown Miami, join US-1. You can also travel down Collins Avenue and South Ocean Drive if you want to be closer to the coast. Take the slip road to FL-A1A past Maurice A. Ferré Park towards Miami Beach. Follow FL-A1A and turn right back onto US-1 past Dania Beach.
If you choose not to take the coastal detour, keep following US-1 towards Fort Lauderdale, where you will have the option to stick to US-1 or opt for the more scenic State Road A1A. In this case, turn right onto SE-17th St, which will merge onto A1A.
Follow A1A past South Beach in Boca Raton, and West Palm Beach. Turn right onto S Country Rd and continue onto Royal Palm Way. Continue straight onto Royal Park Bridge and turn left onto Okeechobee Blvd to merge back with US-1.
Following A1A may be better if you want to stop at some of the beaches along the way, whereas US-1 is better if you want to get out of the city quickly.
US-1 will then lead you along the slightly less urbanized coast. Turn right onto FL-714 and turn right for A1A. Follow this highway past Jensen Beach Park on Hutchinson Island.
Take the second exit at the roundabout onto Seaway Dr past Frederick Douglas Memorial Park and turn right onto US-1. Continue north on this highway past Vero Beach towards Cocoa.
Use the right lane to merge onto FL-528. Take Exit 16 towards Orlando and merge onto FL-417. Use the right 2 lanes to take Exit 33A for FL-408.
Keep right and take Exit 11A for FL-15 to reach your destination, Orlando.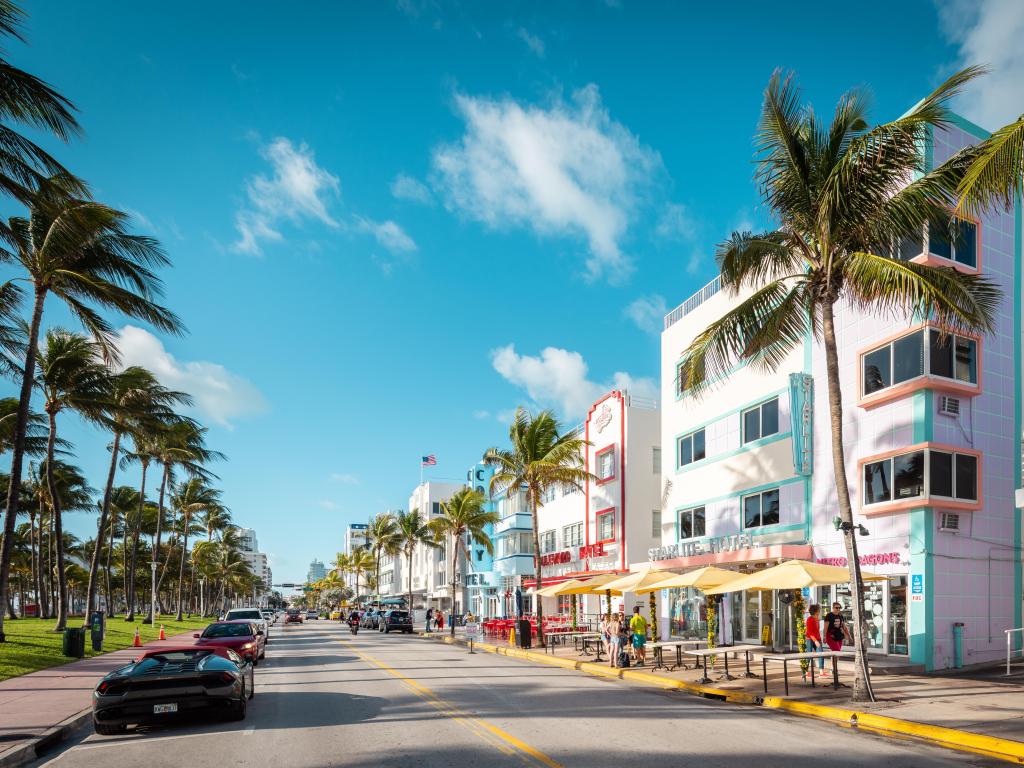 A quick detour to Cape Canaveral
Before you head into Orlando, you can take a detour onto Cape Canaveral to visit the Kennedy Space Center. Take the FL-404 E Exit when you reach Palm Shores and merge onto State Highway 404. Use the left 2 lanes to turn left onto FL-A1A towards Cape Canaveral.
After your visit to Cape Canaveral, follow FL-A1A to continue onto FL-528 and head towards Exit 16. You will reach Orlando following the same directions above.
Best places to stop between Miami and Orlando
Even though your road trip from Miami to Orlando is short, we really recommend splitting it up over at least four days. Otherwise, you may find yourself rushing to see everything.
Here are some of our suggestions for the best locations below, as well as things to do and places to stay.
Hit the beach in Boca Raton
Boca Raton is not very far from Miami, but it could be a perfect place for an overnight stop, especially if you stay at the modern, and beautiful, Delray Sands Resort.
This resort will give you a perfect glimpse into the laid-back lifestyle Floridians love. You can sit on the balcony of your room and watch the sun setting, or you can take a short walk down to the beach to feel the sand under your toes.
Red Reef Park, a glorious city park and nature center, is a short ten minute drive away from the resort. You can enjoy the beach, the popular snorkel reef and walking trails. If you have the time, you can also have a picnic here and take in the beautiful scenery.
Visiting Gumbo Limbo Nature Center, located right next to the park, is a great way to spend your day. You can join a turtle walk or watch the hatchlings being released in this educational center, which is surrounded by gorgeous nature trails and a butterfly garden.
You can unwind at the resort's fabulous sun terrace by the outdoor pool after your excursions to enjoy the warm Florida sun. Alternatively, you can take the short walk to the beach if you prefer. Then afterwards head to the resort's Latitudes restaurant for a relaxing meal of delicious fresh seafood.
Kick back on the Space Coast
A short detour away from Orlando, Cape Canaveral is the perfect place to take in the gorgeous views of the Atlantic Ocean. Located minutes away from the beach, Hampton Inn & Suites Cape Canaveral is a great option to rest before reaching your final destination, Orlando.
If you want to marvel at the panoramic views of the magnificent Florida sunset, Exploration Tower is a walking distance away from the hotel. This architectural landmark also features interactive exhibits.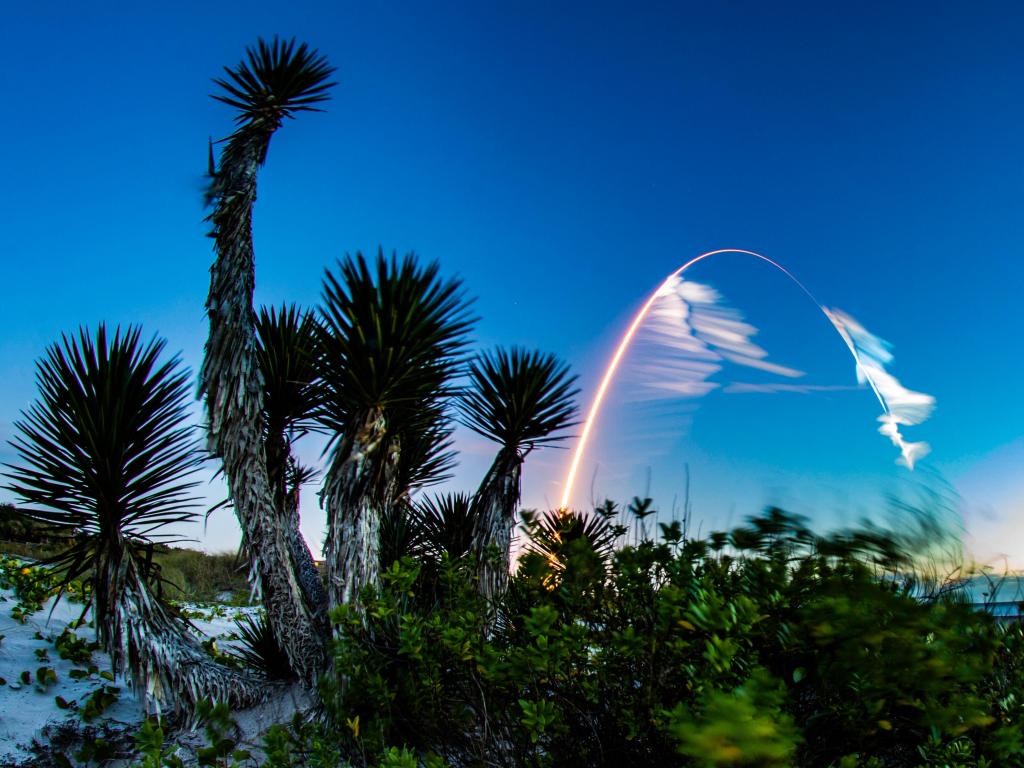 Kennedy Space Center is a short drive away from Cape Canaveral and is a must-visit during your stay here. Operated by NASA, this premier spaceport was the home to the launch operations of the Apollo program, and you can see the famous Lunar Module here.
After taking a leisurely walk in the Manatee Sanctuary Park on the riverfront, you can enjoy the turquoise waters of the hotel's fabulous outdoor pool to recharge before you head out to the many restaurant and bar options in the area for a meal.
Experience the magic of Orlando
There is a wealth of options when it comes to where to stay in Orlando, but with its prime location and impressive amenities, Hyatt Regency Orlando is our favorite. This hotel will be your home away from home with its exquisite rooms as you explore the city.
The world-famous Walt Disney World Resort needs little introduction, and this entertainment complex is conveniently located in the close vicinity of the hotel. You can easily spend a day or two in the four magical theme parks and two water parks of this complex.
If you prefer to avoid the crowds and lines for the rides, the hotel offers two resort pools, a waterslide and a waterfall all in the comfort of your own space. After a dip, you can pamper yourself at the spa or have a meal in one of the four upscale restaurants in the hotel.
Tibet-Butler Nature Preserve will allow you to step out of the busy city and into the serenity of nature as an alternative to the theme parks. A wildlife haven that is only a 20 minutes' drive from the hotel, you can enjoy some of the most gorgeous hikes in Orlando here.
Things to see on a road trip from Miami and Orlando
To make sure you get the most out of your road trip from Miami to Orlando we have listed some of the top attractions along the way. They vary from beautiful national parks to bustling cities. There is something for everyone on this trip.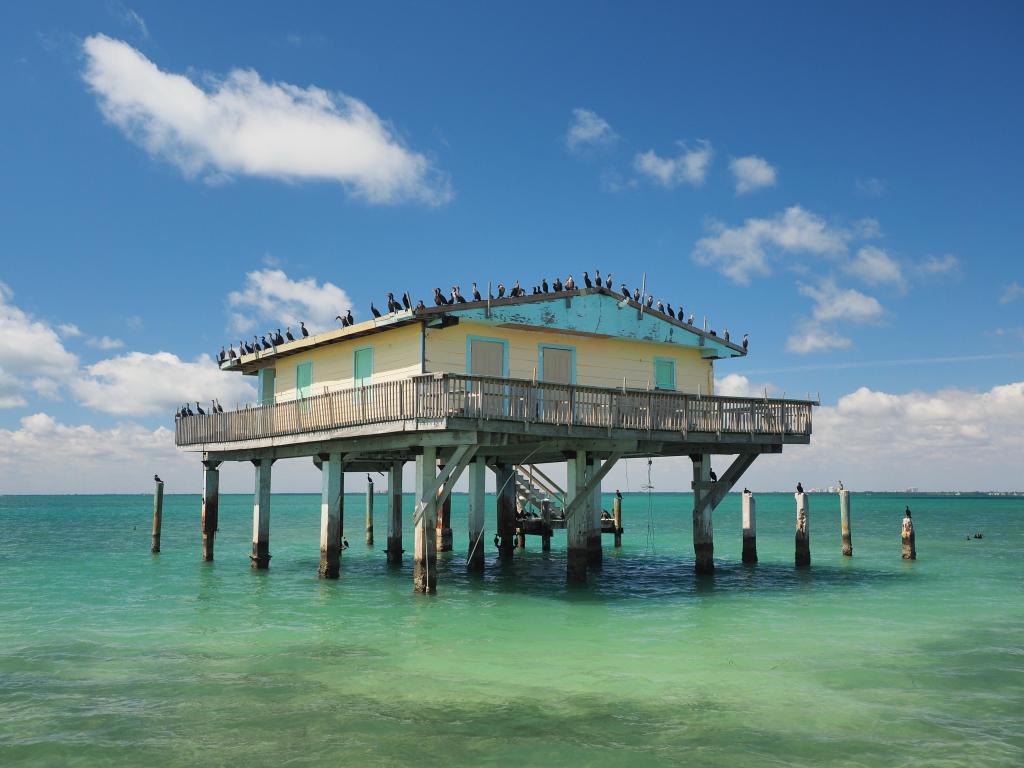 Keep reading for our recommendations of the top things to see.
Everglades National Park, Florida - This is a short drive from Miami, and is a must-see if you enjoy basking in the natural world and wildlife spotting.
Biscayne National Park, Florida - Closer to Miami than the Everglades, but only accessible by boat. Biscayne is for adventurous travelers who want to see pristine coral reefs and mangroves.
Bonnet House Museum and Garden, Fort Lauderdale - Visit the beautifully preserved house of Frederic Bartlett, which was built in the 1920s and is now a museum dedicated to historic preservation.
Red Reef Park, Boca Raton - This is a lovely stretch of coastline with artificial reefs perfect for swimming and snorkeling.
Boca Raton Museum of Art, Boca Raton - The cultural heart of Boca Raton, this museum features more than 4,500 works.
Gumbo Limbo Nature Center, Boca Raton - If you like wildlife then consider a trip to Gumbo Limbo Nature Center, and enjoy a turtle walk in their educational sea turtle rehabilitation center.
Norton Museum of Art, West Palm Beach - This museum houses works of European, American and Chinese art as well as contemporary art and photography.
Downtown, West Palm Beach - A lively area with a great atmosphere, with a wide variety of restaurants and bars.
Jensen Beach Park, Hutchinson Island - This beach park is a stunning place to switch off for a few hours and relax in the sun.
Mckee Botanical Garden, Vero Beach - This gorgeous subtropical botanical garden is home to over 10,000 plants.
Manatee Sanctuary Park, Cape Canaveral -Situated on the Banana River, you can spot a manatee as this area is their protected habitat.
Exploration Tower, Cape Canaveral -Enjoy panoramic views of Cape Canaveral.
Kennedy Space Center, Merritt Island - This center is run by NASA and has a range of displays and is a must-see for anyone interested in space and history.
Orlando Science Center, Orlando - Orlando is famous for a number of things, arguably its amusement parks, but the science center is also a fantastic place to spend an afternoon.
Walt Disney World Resort, Orlando - This most visited entertainment complex in the whole world houses four theme parks and two water parks.
Universal Orlando Resort, Orlando - This resort features three theme parks and the Wizarding World of Harry Potter.
Tibet Butler Nature Preserve, Orlando - A wildlife haven, this nature preserve is a scenic nature center with many gentle trails for hiking.
Best time to go on a road trip from Miami to Orlando
Summer in Orlando is going to be very warm as the temperature here reaches 90 degrees Fahrenheit. It is good to keep in mind that visiting in summer also means that the lines for amusement park attractions will also be at their longest.
If hot weather and sunshine are a priority for you, then summer is probably the best time to go. However, if you want things to be a little bit quieter, and possibly cheaper, we strongly suggest you consider spring and fall.
Spring can be a fantastic time to visit the city. Ranging between 50 and 80 degrees Fahrenheit, the weather stays warm during these months and there won't be as many tourists as in summer and during holidays.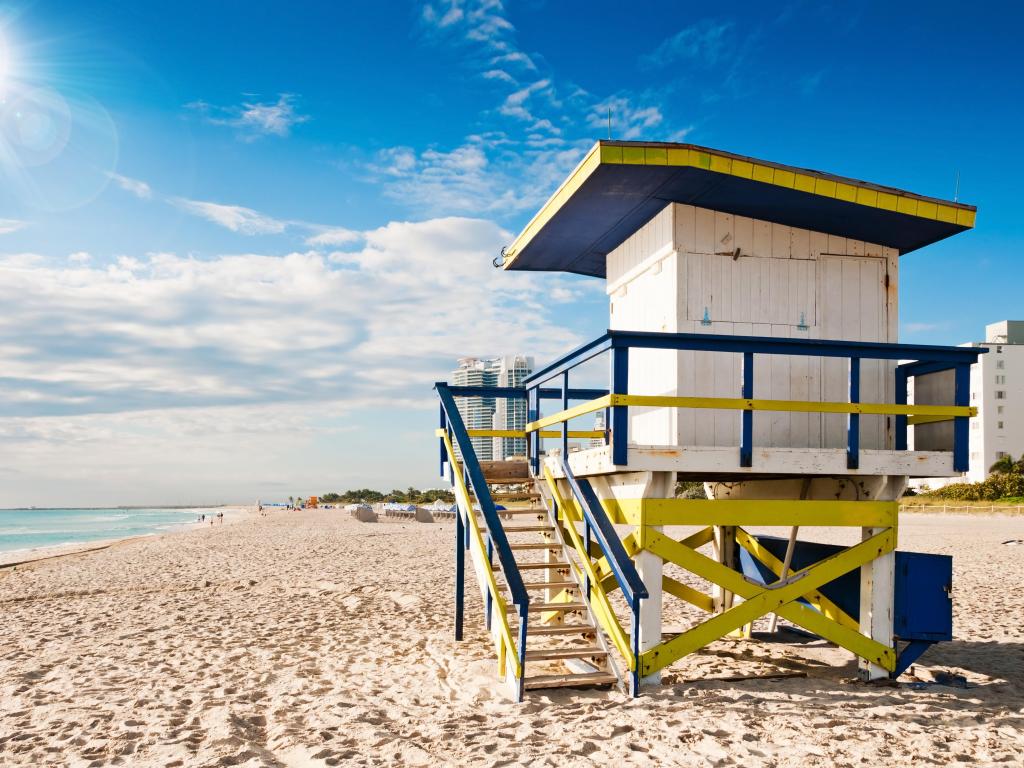 The same can be said for fall. However, this season can also have large storms come in from the Caribbean, which is worth bearing in mind.
Summer is going to be the most expensive time of year to visit Orlando, as it's the peak tourist season so hotel prices are at their highest. If you are looking to get the best deal, then have a look at going in winter.
Winter is the quietest time of year, so hotel prices and attractions may be cheaper. However, you won't get the warm weather and sunshine that Florida is known for as the average temperature will be around 60 degrees Fahrenheit.
If you are visiting Orlando during the colder months, you will have the opportunity to experience the magic of the holidays between November and January during the Disney World Christmas celebrations.