Road Trip from Minneapolis to Yellowstone National Park
Journey through the American Midwest on this epic road trip from Minneapolis to Yellowstone National Park. On the way, you'll pass rural landscapes and wildlife, charming towns, and some of America's most beautiful parks and forests.
The 1,050-mile road trip from Minneapolis to Yellowstone National Park takes 16 hours to drive. Along the way, you'll pass Fargo, Cedar Lake, Rapid City, Billings, Sioux Falls, Grand Teton National Park, Mt. Rushmore, and Yellowstone National Park.
This incredible journey will take you through some of America's most picturesque landscapes as you meander through iconic landmarks. Read on to learn about the best routes, sights, and places to stay along the way.
How far is Yellowstone National Park from Minneapolis, and how long will the road trip take?
Comparison of road trip routes between Minneapolis and Yellowstone National Park

| Route | Distance | Driving Time |
| --- | --- | --- |
| The Fargo Route | 1,050 miles | 16 hours 10 minutes |
| The Mt Rushmore Route | 1,130 miles | 18 hours 20 minutes |
Between the two incredible routes, the Fargo Route is faster and more direct. Sticking mainly to the interstate, you'll cover 1,050 miles and 16 hours and 10 minutes of driving time.
The Mt. Rushmore Route is slightly more leisurely. You'll drive 1,130 miles with 18 hours and 20 minutes to reach your destination, and that does not take any stops or detours into account.
Both routes will take you through expansive stretches of wilderness and empty spaces. To take in all the sights, we recommend taking four to five days to complete the road trip.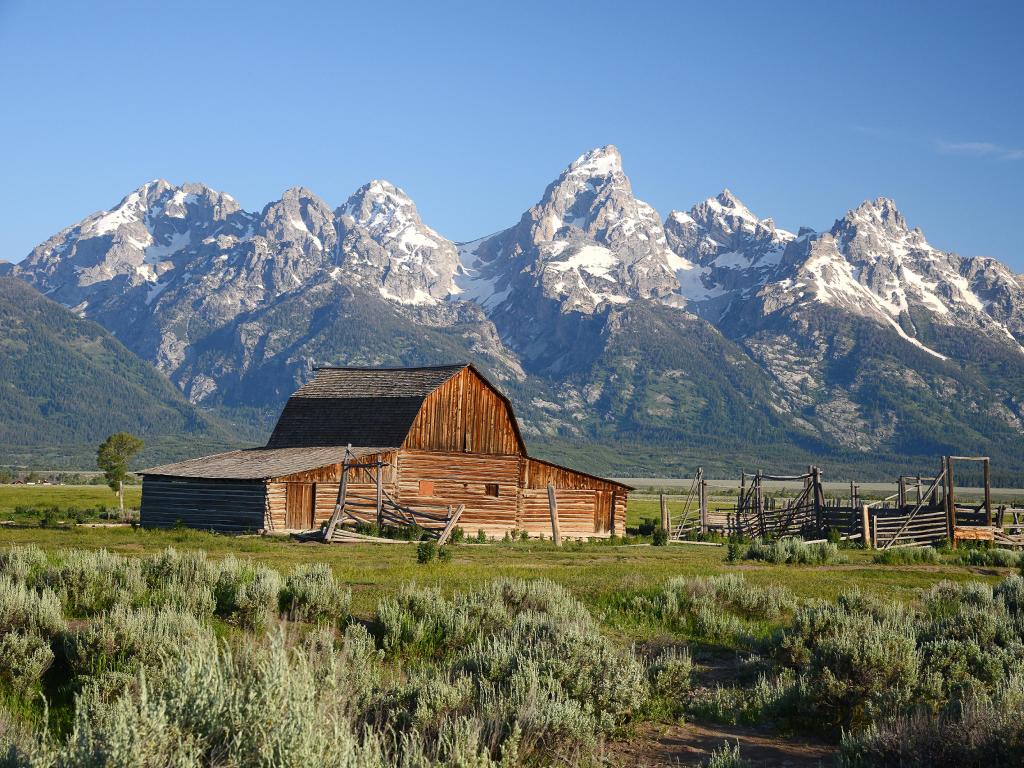 Best road trip route from Minneapolis to Yellowstone National Park
No matter which route you choose, you'll be able to experience breathtaking natural wonders and wildlife. Depending on what part of this expansive region appeals to you the most, we have the route for you.
Choose the Fargo Route and discover the states of Wyoming, Montana, North Dakota and Minnesota, with a stop in unique city of Fargo (which you may know from the celebrated TV show and film).
Although you'll miss Mt. Rushmore, you'll pass through/by some beautiful natural spaces, including Custer Gallatin National Forest, and the Dakota Prairie Grasslands.
Alternatively, choose the Mt Rushmore Route and stop at stunning Mount Rushmore and beautiful Sioux Falls. This route is slightly longer and less direct, but still packed with beauty around every corner, including Mt. Rushmore.
The Fargo Route
From Minneapolis, take Interstate 94 (I-94) West towards Fargo. You'll pass beautiful dairy farms, forests, and lakes on your way. Once you arrive in Fargo, take your time exploring this charming midwestern community. From Fargo, head back on I-94 west.
Continue on through the vast landscape of North Dakota. You'll pass the beautiful town of Bismarck along the way. Drive into the wilderness of eastern Montana and follow I-94 along the banks of the mighty Yellowstone River.
Soon, you'll arrive in the exciting and beautiful town of Billings. Here, you can experience several great museums like the Yellowstone Art Museum before getting back on the route.
Follow I-90 southwest. At the mountain town of Bozeman, get off the highway and take the winding US 191 through beautiful landscapes and into West Yellowstone.
From here, jump into Wyoming and drive along US 20 west to your destination of the stunning Yellowstone National Park.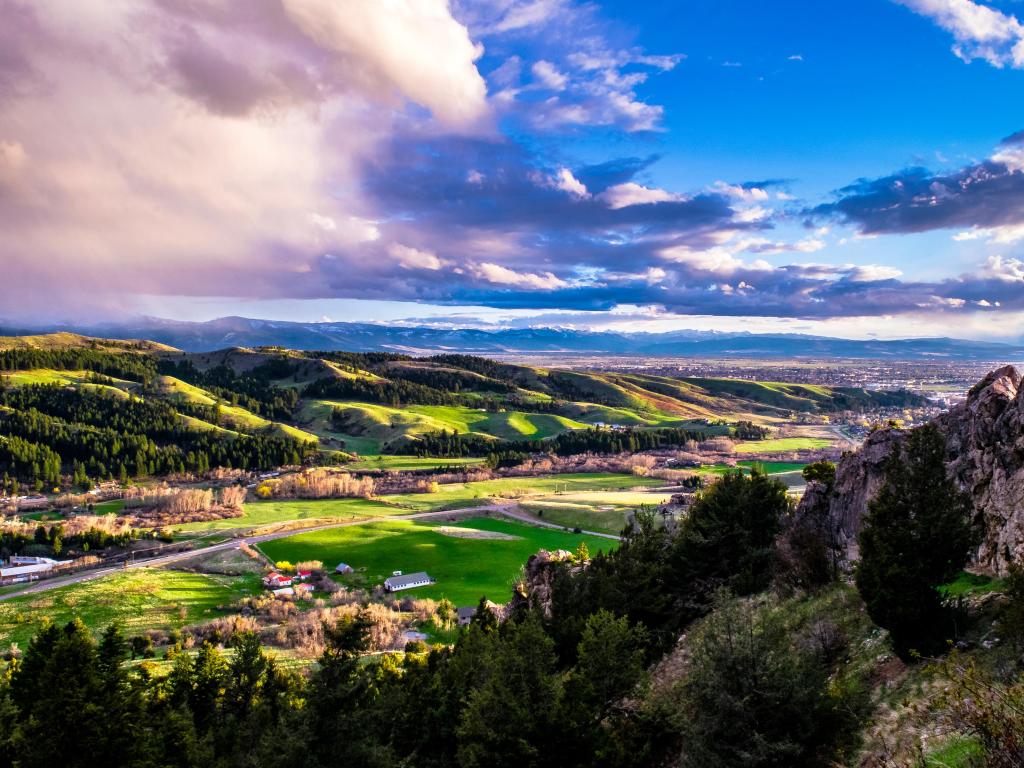 The Mt Rushmore Route
Head south from Minneapolis through the beautiful lakeside forests and rural countryside of Minnesota. Drive until you reach I-90 West. Continue on through the historic town of Sioux Falls. Explore the beautiful downtown riverfront and scenic waterfalls.
Get back on I-90 West and head through the plains and reservations of South Dakota. Soon, you'll reach the iconic Mt. Rushmore landmark. Marvel at the carved images of former presidents before continuing on into Wyoming.
Drive through the beautiful grasslands and dry highlands of Wyoming. Continue on US-25 into Grand Teton National Park and into your destination of Yellowstone National Park.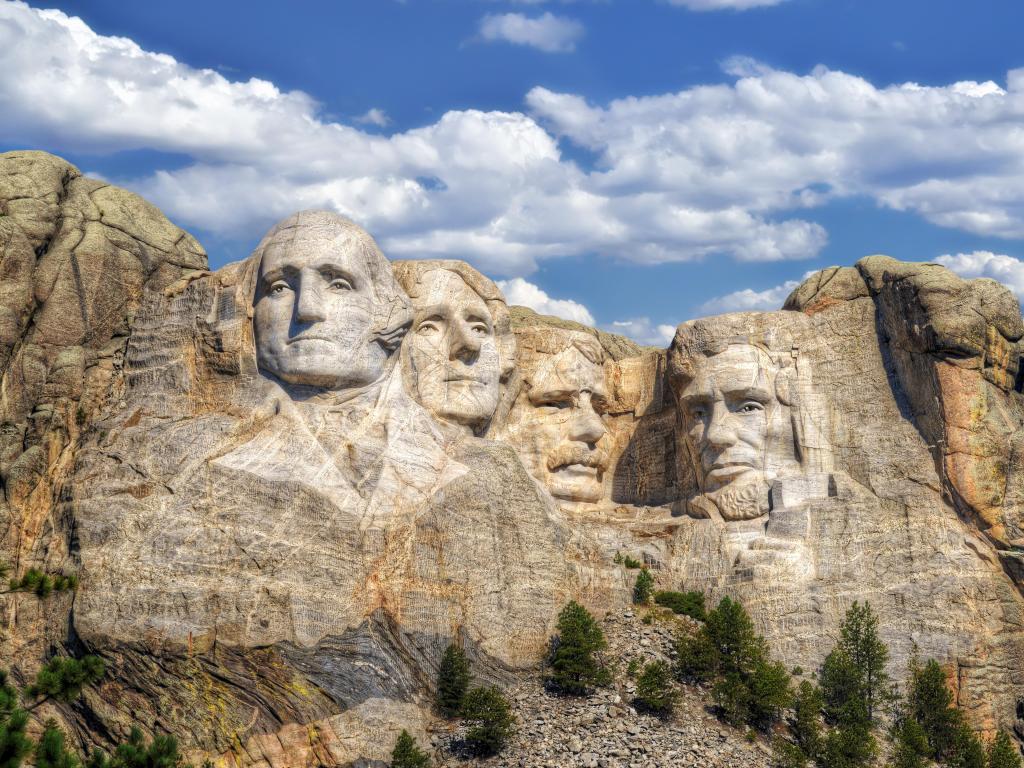 Best places to stop between Minneapolis and Yellowstone National Park
With so much to see along the way, it's best to take your time and make the most out of this drive. To help you, we've included our favorite stops along the way, plus our top picks for hotels in these destinations and your final destination.
Overnight stop in Fargo
About one-third of the way on the route that shares its name, Fargo is the largest town along this route. It offers a variety of cultural and artistic activities that are ideal to explore during an overnight stay.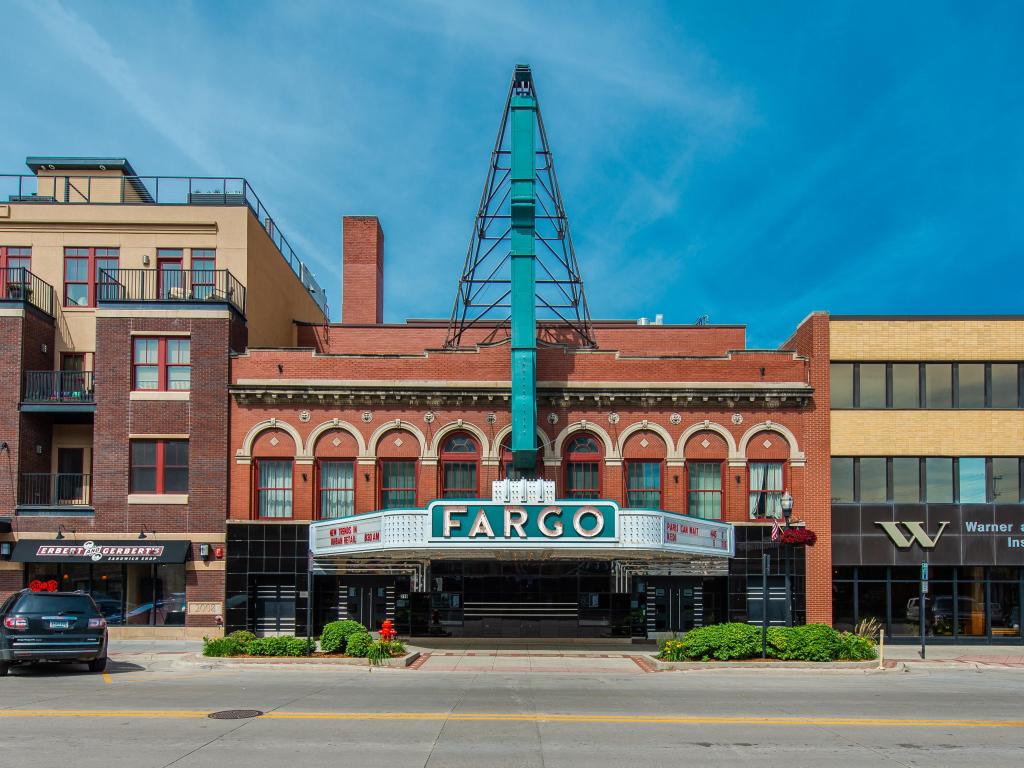 Fargo is probably most known for the eponymous film and TV shows which captured the attention of American audiences. On top of its film locations, there's plenty to check out in Fargo.
History fans should visit the Plains Art Museum. This space is a revamped old warehouse exhibiting regional, contemporary and Native American Works. A highlight of the North Dakota arts scene.
If you love animals, stop at the Red River Zoo. This non-profit organization and zoo is dedicated to caring for some of the world's rarest cold climate species, including red pandas and grey wolves.
While enjoying the town of Fargo, our top choice among the lodging options is the Jasper Hotel. This glamorous and well-decorated hotel features an on-site restaurant, bar, fitness center, and sauna, perfect for relaxation.
What's more, the hotel is located right downtown and surrounded by green spaces and parks. Just a short walk away is the Red River and Main Avenue, which will lead you back onto the highway and towards Yellowstone National Park.
Another overnight stop in Sioux Falls
Along Mt. Rushmore Route is Sioux Falls, located about one-third of the way to Yellowstone National Park. Sioux Falls is a magnificent spot to stop overnight, boasting unique natural attractions and a mix of small-town and big-city vibes.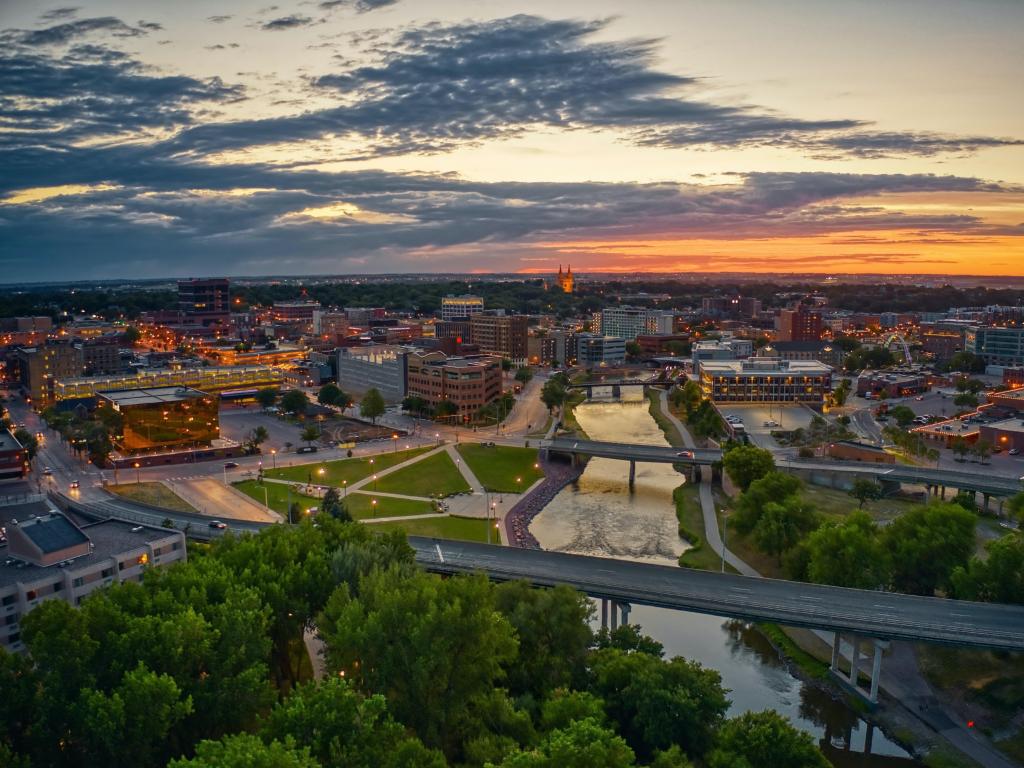 While in Sioux Falls, check out Falls Park. Take in the stunning Sioux Falls and take a walk along the Big Sioux River or through one of the many walking paths within this green space.
Check out the Cathedral of Saint Joseph. Visit this stunning space, located close to Falls Park and boasting truly breathtaking stained-glass windows.
While visiting Sioux Falls, we recommend staying at the Hotel On Phillips. This stylishly decorated and highly rated hotel boasts a fitness center where you can work out a sweat after sitting in the car for too long and stylish bar where you can reward yourself with your favorite cocktail afterwards.
The hotel is a short 25-minute walk from Falls Park and even closer to downtown parks, restaurants, and bars. In the morning, you can easily get back on the route and begin your next leg in style.
Where to stay when you reach Yellowstone National Park
Once you reach your destination, our recommendation for a place to stay is the fantastic Hotel Jackson. Located in the beautiful town of Jackson, you will be located less than two hours from Yellowstone National Park.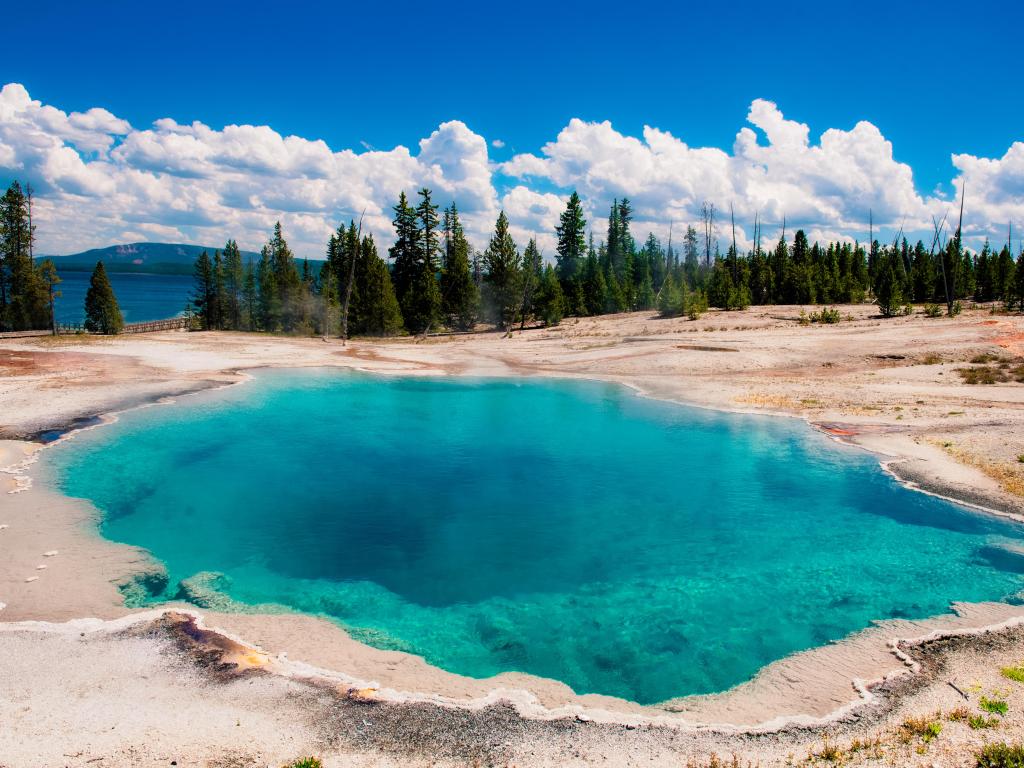 Jackson is not only a great gateway to Yellowstone National Park, but also to Grand Teton National Park as well. The entrance to the awe-inspiring views of Grand Teton is only a 10-minute drive from the hotel.
After your epic national parks adventure, take some time to explore Jackson and its stunning surroundings as well. The hotel is located just a short walk from Jackson Town Square.
If you are visiting during the colder months, you can take advantage of the ski storage that Hotel Jackson provides. Once you are ready to hit the slopes, Jackson Hole Ski Area is a 25-minute drive from the hotel.
Things to see on a road trip from Minneapolis to Yellowstone National Park
There is so much to do and see on a road trip from Minneapolis to Yellowstone National Park. But do not worry, because we've rounded up our favorite highlights from both routes and listed them below to help you plan.
The Fargo Route
Runestone Museum Foundation - This unique museum is dedicated to exhibiting artifacts related to Nordic and Native American history.
Otto the Otter - Check out this adorable and massive otter statue, right along your route and perfect for a photo op!
Giant Pelican Sculpture - About a half hour off-route, you'll find this cool statue right along the banks of the Pelican Rapids. Great spot for a lunch break and picture!
Rourke Art Museum - Just outside of downtown Fargo, you'll find this small but mighty museum displaying local and international fine art, housed within a vintage courthouse.
Bonanzaville USA - Discover these unique attractions and history museums, featuring acres of historic buildings and artifacts that explore the area's cultural heritage!
Sheyenne National Grassland - Take a break from the road and explore the Sheyenne National Grasslands, consisting of vast open prairies and wildlife viewing areas.
World's Largest Buffalo - Located in Jamestown, this massive Buffalo statue is certainly worth stopping for and grabbing a picture with!
Chief Looking's Village - Take in stunning views of North Dakota at Chief Looking's Village, featuring an interpretive trail telling visitors about North Dakota's first citizens.
Petrified Wood Park & Museum - About an hour off-route, you'll find the Petrified Wood Park and Museum, boasting some creepy and unique rock and wood formations!
Range Riders Museum - The Range Riders Museum explores the history of eastern Montana and boasts a collection of Indian artifacts and Old West firearms.
Pictograph Cave State Park - Explore prehistory at this state park complete with three caves housing ancient pictographs estimated to be over 2,000 years old.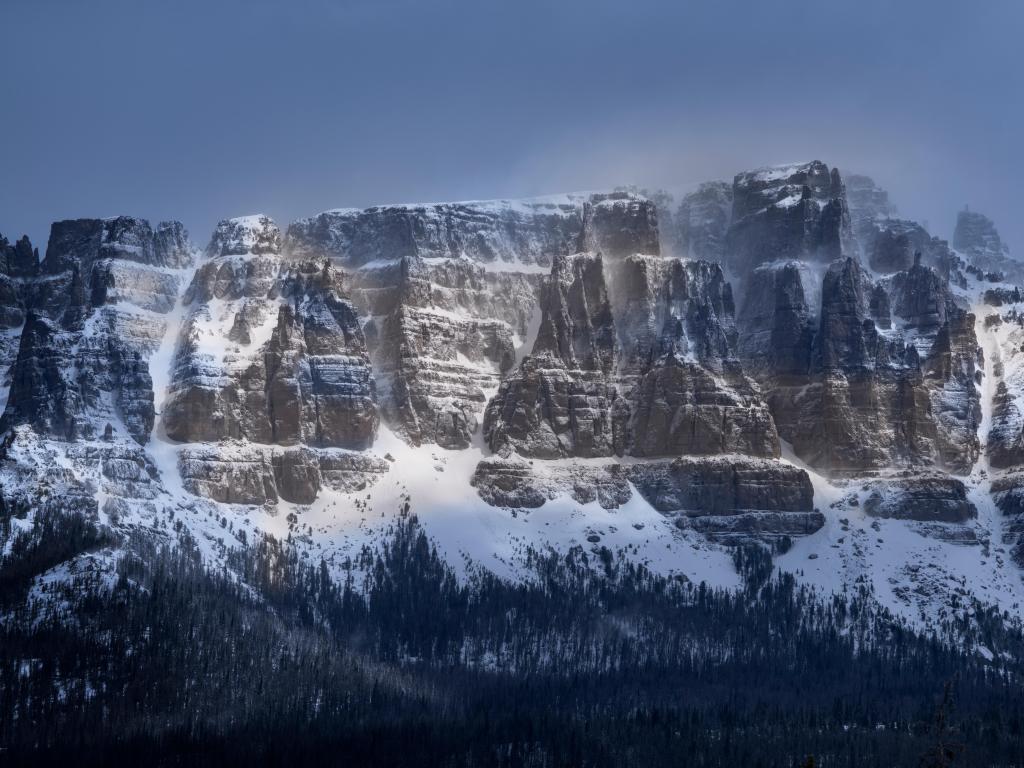 The Mt Rushmore Route
New Ulm's Glockenspiel - For music lovers, check out this unique instrument located about an hour off-route. Shows occur daily at 3, 5, and 6, from April to October!
Pettigrew Home & Museum - Explore this historic Queen Anne home, built in 1889 and home to South Dakota's first U.S. Senator.
Butterfly House & Aquarium - Just outside of Sioux Falls, you'll find this unique attraction with hundreds of live butterflies as well as wonderful sea life displays.
The World's Only Corn Palace - Right on route you'll find The World's Only Corn Palace, featuring corn-made murals in an ornate Moorish Revival style.
Akta Lakota Museum & Cultural Center - A wonderful place to encounter Native American culture, the Akta Lakota Museum & Cultural Centre is dedicated to honoring and preserving the culture of the Lakota People.
Pioneer Auto Museum - Discover the Pioneer Auto Museum, where you'll find more than 275 classic cars, tractors, and motorcycles, as well as a unique gift shop and cool diner!
Skeleton Man Walking Skeleton Dinosaur - Stretch your legs from the long drive and take in this unique sculpture featuring a massive dinosaur skeleton.
South Pass City State Historic Site - This restored Old West mining town provides a glimpse into America's rich history, offering tours and family-friendly activities.
Granite Hot Springs & Camp - At just under 100 degrees Fahrenheit, these natural hot springs are the perfect place for visitors to warm up and relax, surrounded by towering pines and rock formations.
Bridger-Teton National Forest - Boasting over 3.4 million acres of wilderness, wildlife and trails, the Bridger-Teton National Forest is a must-see for nature lovers and outdoor adventurers alike.
Jackson Lake Dam - Take in this concrete dam dating back to 1916, which also offers panoramic views of Jackson Lake and the snow-capped Grand Teton mountains.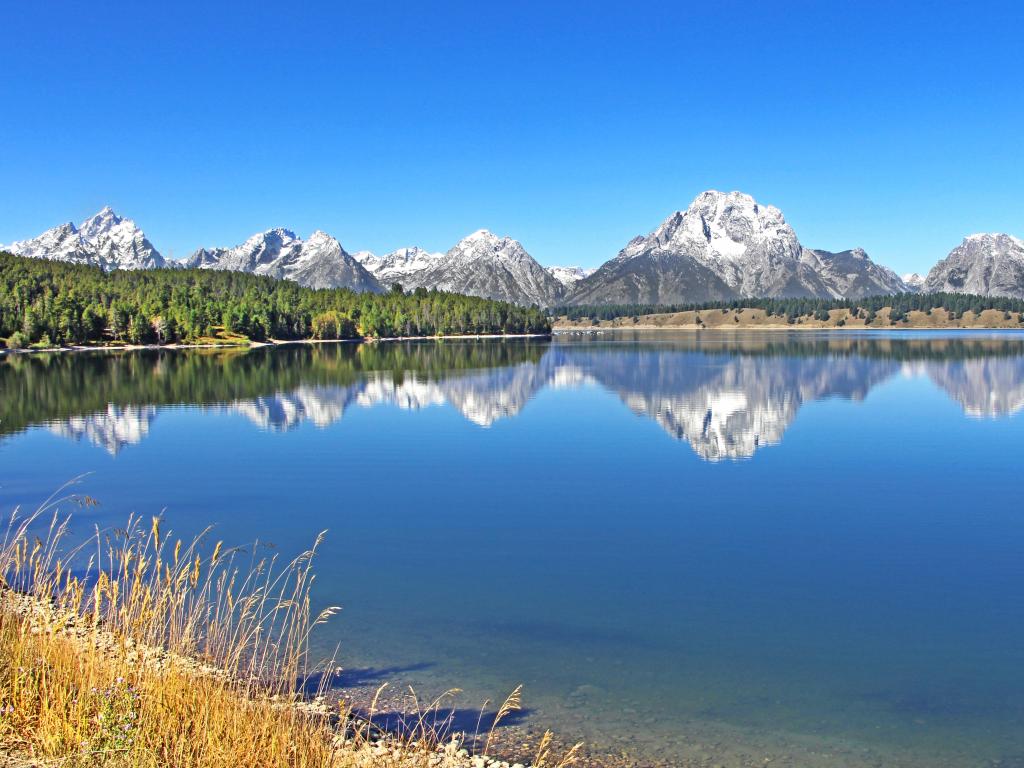 Best time to go on a road trip from Minneapolis to Yellowstone National Park
You can visit Yellowstone National Park any time of the year. It all depends on what kind of experience you're looking for!
If you'd like to experience a less crowded and wintery wonderland, visit during the colder months. If you're looking to enjoy beautiful weather and don't mind some crowds, visit during the hotter months!
The busiest tourism season is during the summer. Expect the clearest skies and temperatures ranging between 38 degrees and 76 degrees Fahrenheit.
Winter sees the fewest numbers of tourists. You'll get to see this beautiful outdoor space covered by a beautiful layer of white snow.
Typical temperatures during winter range between 4 and 30 degrees Fahrenheit, though temperatures can dip as low as -15 Fahrenheit. Parts of the park close during the winter when the snow is deep and the temperatures are oppressive.
Fall and spring are great times to visit, as you'll find fewer tourists, but still tons of beautiful nature to take in. You may also find less expensive accommodation during this season!
Spring sees the most rainfall and typical temperatures range between 11 and 66 degrees Fahrenheit. Fall temperatures are between 17 and 66 degrees Fahrenheit.
Yellowstone National Park's primary draws are the stunning natural landscapes and outdoor sports you can enjoy through the park. This includes fishing, biking, horseback riding and fishing during the hotter months, and cross-country skiing, ice fishing and sled dog tours during the winter months.