Road Trip from Minneapolis to Chicago
This scenic trip from Minneapolis to Chicago will take you from the city and through stunning natural parks, beautiful lakes and alongside the iconic Mississippi River before arriving at the fascinating city nestled on Lake Michigan.
The 400-mile road trip from Minneapolis to Chicago will take 6 hours to drive. The route passes Minnesota, Wisconsin, Rockford and Illinois, as well as Mirror Lake State Park, Chippewa Falls, Devil's Lake State Park, Milwaukee and Lake Michigan.
Despite its relatively short length, there is still so much to see on this trip from Minneapolis to Chicago, from stunning waterfalls and wildlife spotting in state parks, to small villages and bustling cities. To make the most of the journey, we've set our the best routes, times to visit and places to stop along the way. So please read until the end to learn about them all.
How far is Chicago from Minneapolis, and how long will the road trip take?
Comparison of road trip routes between Minneapolis and Chicago

| Route | Distance | Driving Time |
| --- | --- | --- |
| The Southern Route | 400 miles | 6 hours 10 minutes |
| The Northern Route | 450 miles | 7 hours 30 minutes |
The road trip from Minneapolis to Chicago isn't particularly long. Spanning a distance of just over 400 miles, it can be completed in as little as 6 hours and 10 minutes if you drive without stopping.
A Northern Route can be followed which takes you through some lesser known areas of Wisconsin. Despite the different roads, it doesn't add much to the overall time and distance and instead can be completed in 7 hours and 30 minutes, spanning a distance of 450 miles.
Both routes could be completed in a single day, though you would miss much of the pretty scenery around you. A better option would be to spread your trip out over two to three days.
By including at least one overnight stop, you can still complete the trip over a weekend if you are pressed for time, while making the most of the attractions you'll pass en route.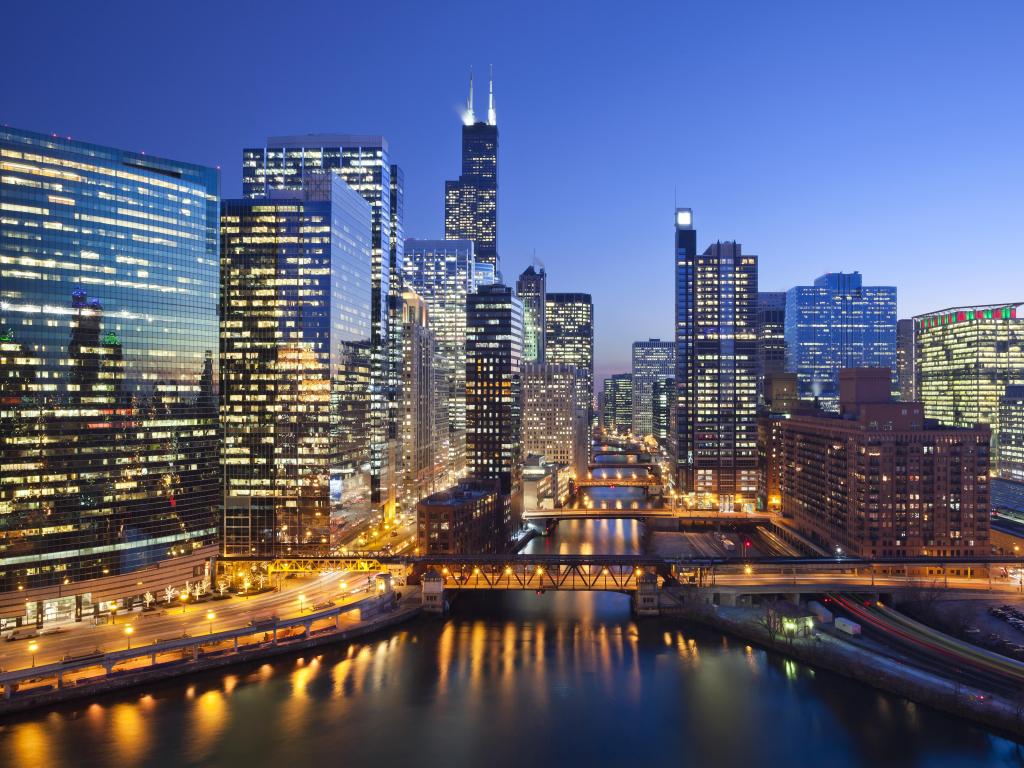 Best road trip route from Minneapolis to Chicago
There are a few different ways you could travel from Minneapolis to Chicago, but the two obvious options would be is to follow either the Southern or Northern route to cross Minnesota into the state of Illinois.
Our Southern Route will offer the quickest journey to your destination. Following the Mississippi River, this route takes you through several cities, some epic state parks and across beautiful farmland.
Alternatively, heading north, the second route option for you will take you further away from the crowds of the bigger cities and experience the delights of smaller towns and beautiful natural spaces as you travel through the states.
With little difference in both time and distance, the choice of the best route will inevitably be up to you and what you'd like to see along the way. Because either can be completed in a day or two, you could always follow the alternative route back to Minneapolis.
How to drive from Minneapolis to Chicago
The map above shows our suggestions for the best road trip routes between Minneapolis and Chicago. Keep reading for detailed descriptions of both routes, where to stay on either, and the best things to do on the way.
The Southern Route
Leave Minneapolis by heading east on Interstate 94 and follow the Mississippi River along the border between Minnesota and Wisconsin. This early stretch offers great views and many scenic viewpoints of the river.
Pass Lake City, making sure to stop at the Stunning riverside bluffs along the way, including Great River Bluffs State Park, just past Donehower until you arrive at La Crosse, a fascinating historical town and a great point for an overnight stop.
Merge onto I-90, still heading east, as you pass wide open farmland that characterizes this area. At New Lisbon you could take a short detour to George W. Mead State Wildlife Area or head further south and visit Lower Wisconsin State Riverway.
Carry on following I-90 as you pass by Madison, Wisconsin before passing by Rockford where you can stop before following the interstate all the way to your destination of Chicago.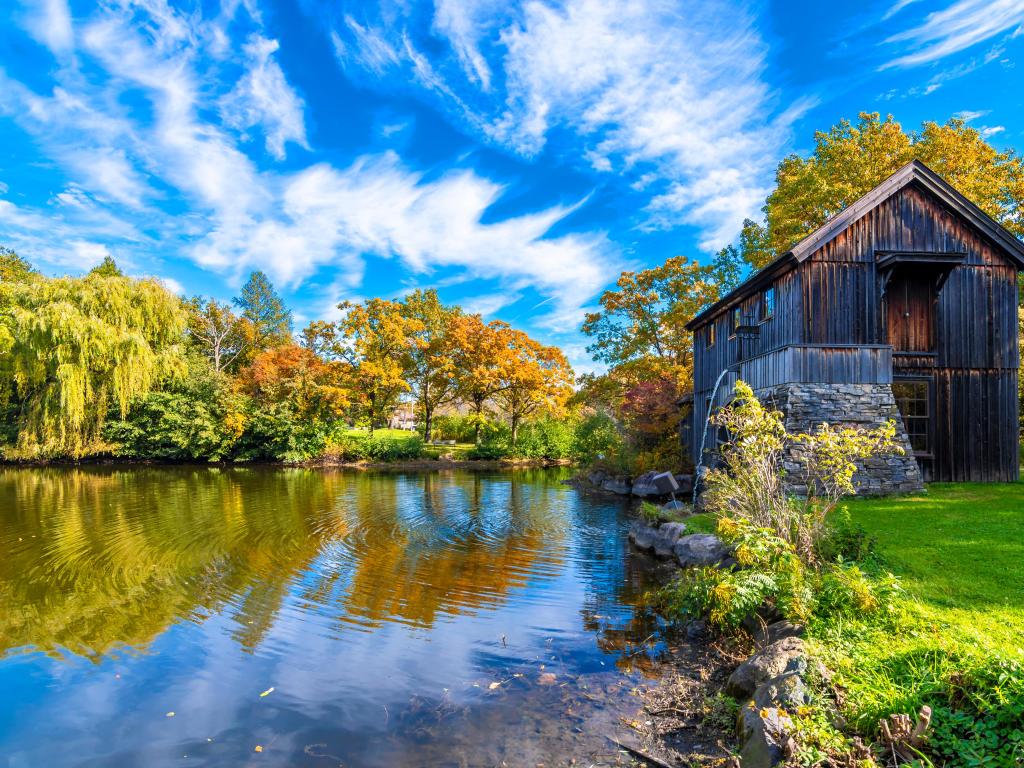 The Northern Route
The slightly slower Northern Route takes you out of Minneapolis via Interstate 94 as you head east, passing some smaller towns including Elk Mound before taking exit 88 at Osseo and following US-10 through Fairchild, Neillsville, where you'll change to follow WI-73 to Pittsvile.
At this stretch on the trip you can leave the main route and drive a short distance to take in George Mead State Wildlife Area or visit Lake Arrowhead for water sports or to just take in the pretty scenery.
Continue on US-10 east and pass several more towns before arriving as Oshkosh, set on Lake Winnebago. This beautiful city is a great base for exploring nearby White River Marsh State Wildlife Area, Green Lake or Grand River State Wildlife Area.
When you leave the city, you'll follow I-41, taking you alongside Horicon National Wildlife Refuse and Kettle Moraine State Forest Northern Unit. You can either follow this road to I-43, or take a short stop to explore the city of Milwaukee.
The next stretch will follow I-94 which will take you south all the way to just before Chicago, where you'll follow I-90 for the final short leg of your trip.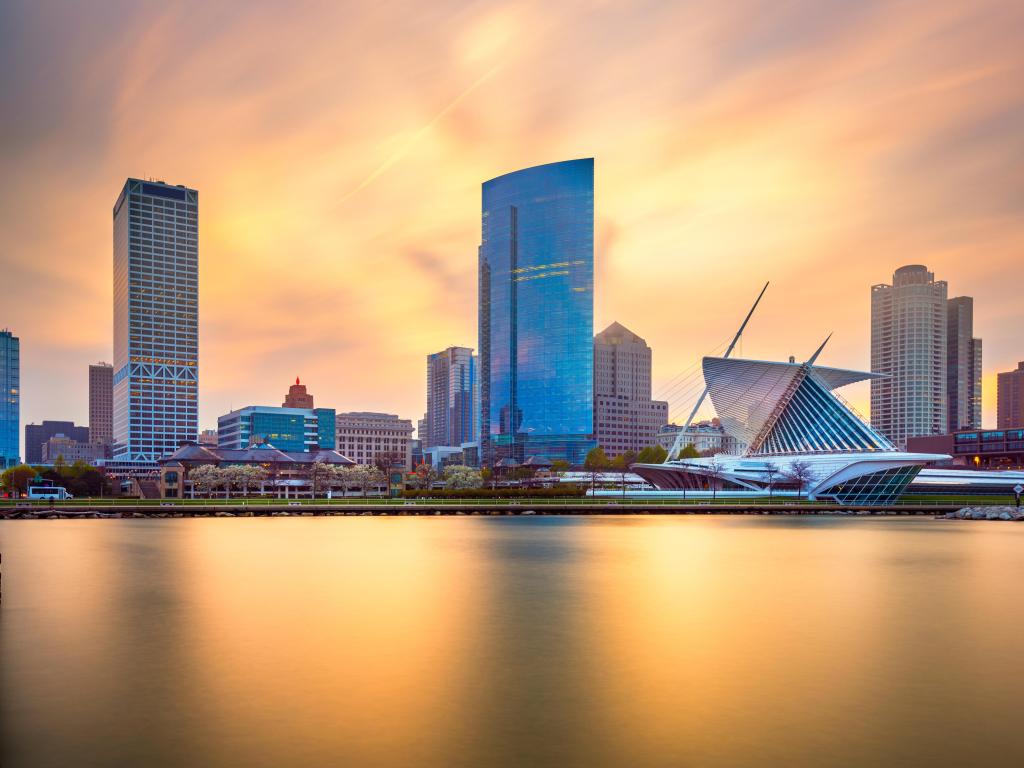 Best places to stop between Minneapolis and Chicago
Despite its relatively short distance, there are still plenty of options when it comes to overnight stops on this scenic trip from Minneapolis to Chicago.
Your choice will depend upon which route you have opted to follow, and whether you're more of a city-lover to prefer a quieter and more peaceful location. Here are a few of our favorite places to stop en route which you might want to consider:
A riverside retreat at La Crosse, Wisconsin
A perfect overnight stop if you're following the Southern Route is the historic town of La Crosse in Wisconsin. Just three hours from Minneapolis, it's ideally placed after a day's driving to spend some time resting and exploring more of the beautiful countryside.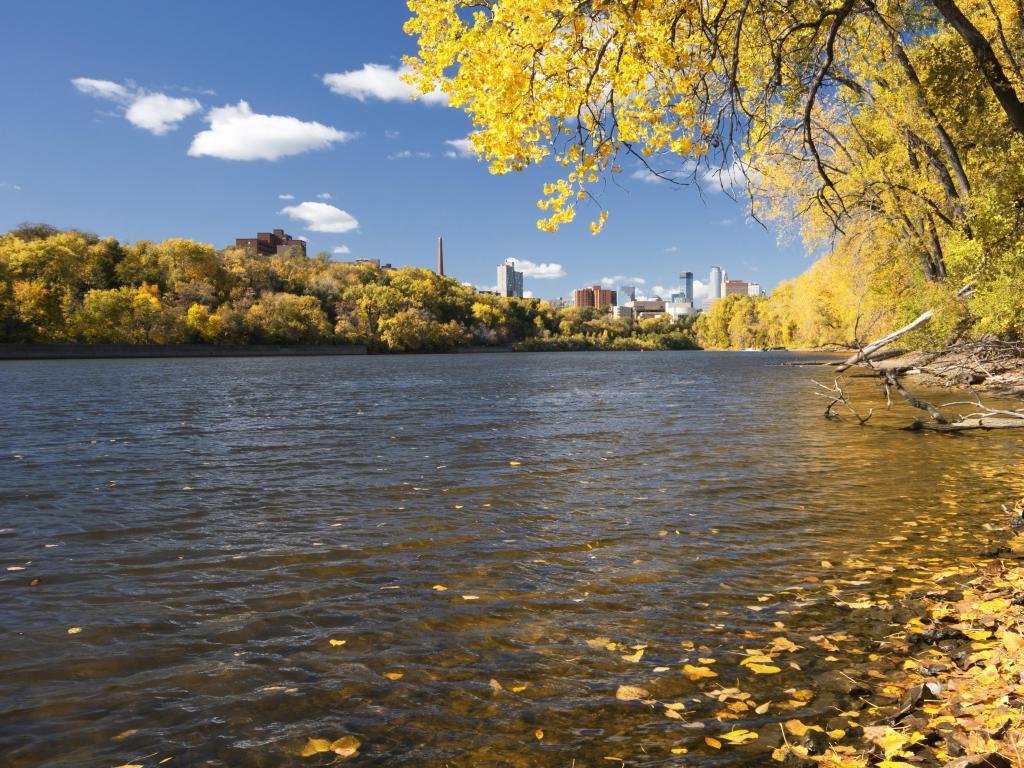 Located on the Mississippi River, La Crosse is a town with its own historic character and plenty of outdoor activities right on its doorstep, so if you're planning a longer trip then it's a great place to base yourself for a couple of nights while you explore the surrounding area.
For those looking for a bit of an adventure, this area of Wisconsin offers kayaking opportunities amongst its creeks and inlets. You can also hire a boat, explore the nearby Grandad Bluff or enjoy the popular Coulee Region Craft Beverage Trail (ideal for craft beer and wine lovers).
Featuring views of the Mississippi River and Riverside Park, The Charmant Hotel is a wonderful resort and an ideal stop for this trip. It's carefully designed rooms are the perfect antidote to a long drive, while the onsite parking offers a stressful stay.
The beautifully renovated historic building (a former candy factory) has a characterful rooftop terrace where you can enjoy wood-fired pizza or cocktails looking out over the river and the town. The 4-star Charmant Hotel will be sure to leave a sweet taste in your mouth.
Wildlife hunting at Wisconsin Rapids
Midway along the Northern Route and just over four hours to Chicago sits Wisconsin Rapids, a city known best for cranberries and cheese! But if you're after a slower pace and a chance to explore the back roads of Wisconsin, then this is a great overnight stop option.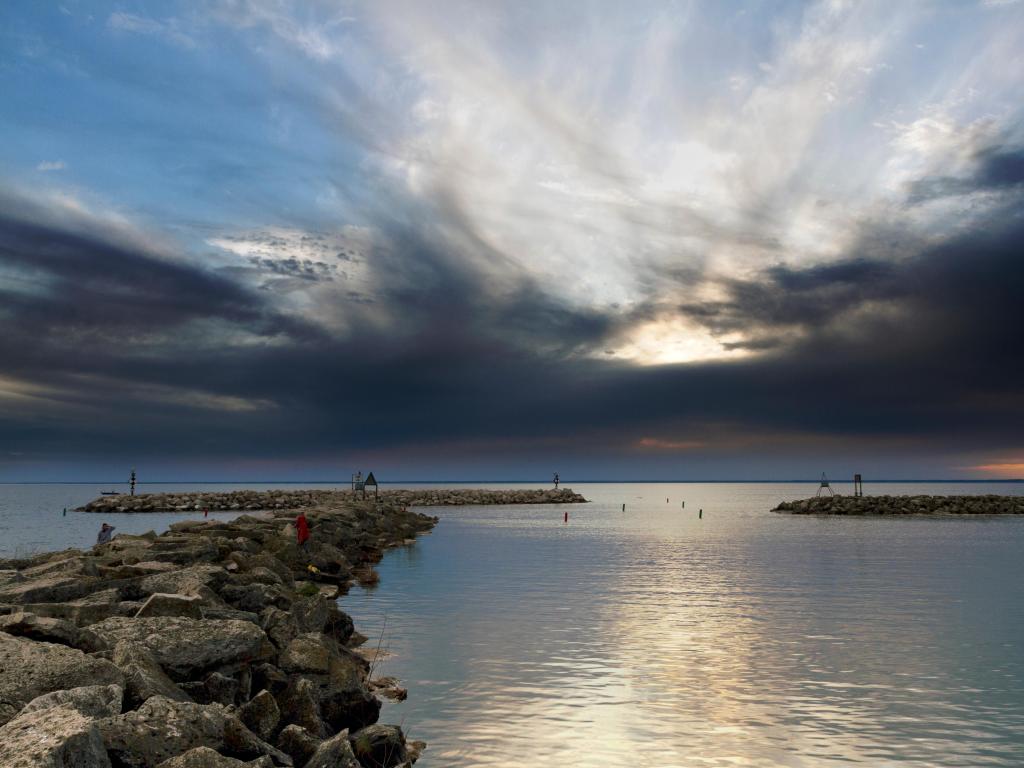 Just a short drive from Sand Hill Wildlife Area, Wisconsin Rapids offers you the chance to explore the Wisconsin River either by foot along its designated trails or by kayak or canoe.
Discover wonderful wildlife including Bald Eagles, Sandhill Cranes and Red Shouldered Hawks, plus the rare Greater Prairie Chicken, which can all be found in this area. You can even enjoy swimming and paddle boarding at the beaches at Lake Arrowhead, Wazeecha and Nepco.
After all that exploring and walking, you'll want a resort that gives you the opportunity to unwind and relax. Despite a limited choice of accommodation along this route, the Sleep Inn & Suites hotel offers plenty of amenities to keep the seasoned traveler happy.
With plenty of parking and an indoor pool, the Sleep Inn & Suites is also within easy reach of the best attractions of the area, including Wisconsin Dairy State Cheese and Glacial Lake Cranberries. After a refreshing stop, you'll be ready to complete your drive to Chicago.
Stay in the heart of Chicago
Chicago, known for its famous hot-dogs, great pizza, jazz music and stunning architecture, is Illinois' jewel. Located on Lake Michigan, Chicago is famed for its bold architecture, superb museums and world-famous art galleries.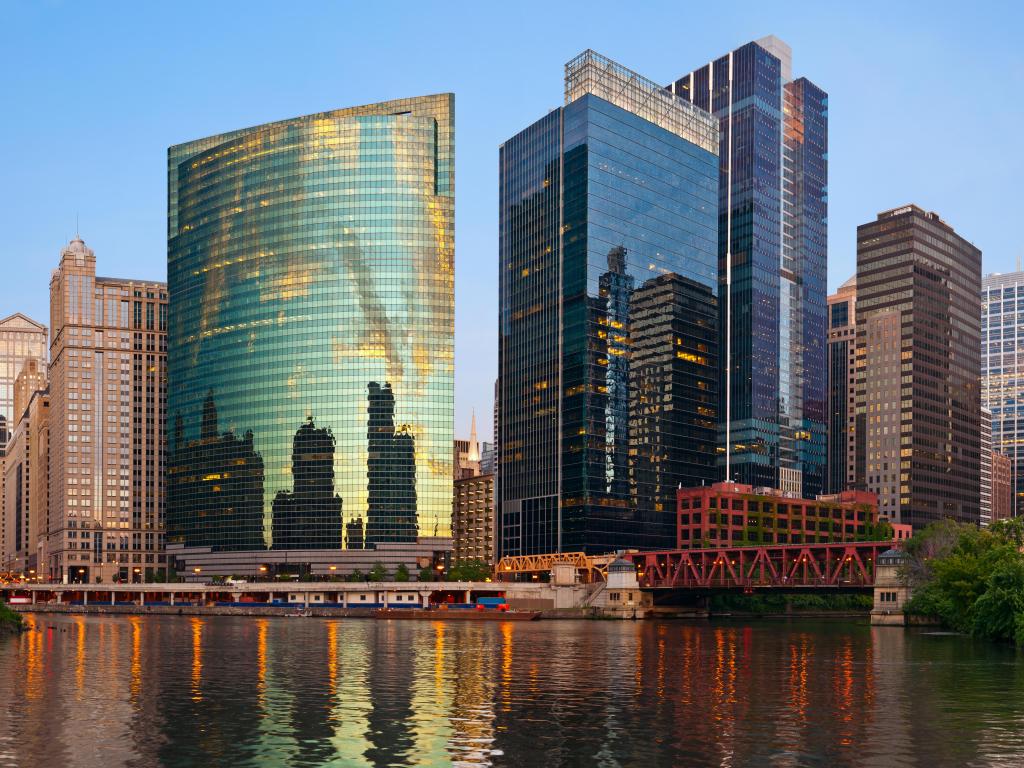 Discover the John Hancock Center, the 1,451-ft. Willis Tower (formerly the Sears Tower) and the neo-Gothic Tribune Tower. Immerse yourself in nature and take a walk at the city's famous park, or visit Shedd Aquarium and Lincoln Park Zoo. There's something for everyone in this city.
A great hotel to base your exploration of this world-class city is Pendry Chicago. Set right at the heart of the city, between the Chicago River and Millennium Park, this historic hotel offers an idyllic and peaceful stay, despite its setting and being within walking distance of the best attractions.
The 4-star Pendry has incredible views of the city, a striking and modern interior and an onsite restaurant, a bar and shared lounge. This is a grownup hotel which offers luxury accommodation and will guarantee you a memorable stay. The only problem is that you might not want to leave...
Things to see on a road trip from Minneapolis to Chicago
There are so many great places to visit on this road trip from Minneapolis to Chicago, including small towns and bigger cities, great natural wonders and state parks full of wildlife.
Here's some of our top picks of attractions that you'll pass en route: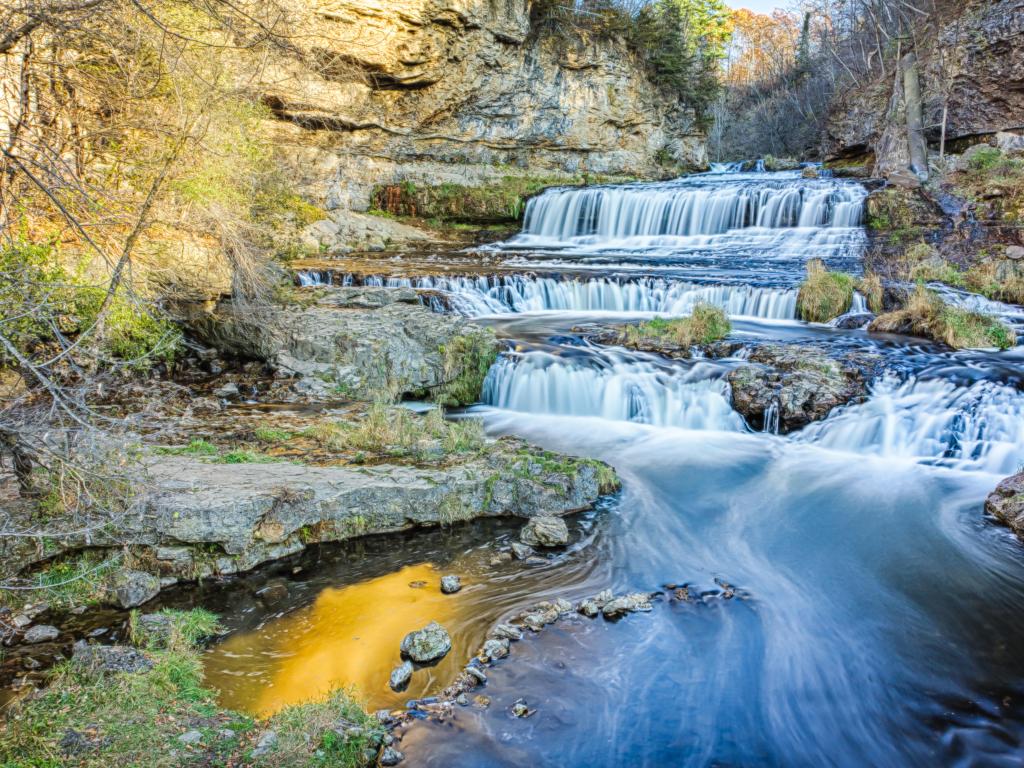 The Southern Route
Science Museum of Minnesota, St Paul - This extremely popular museum and riverside attraction is located in St Paul, the twin city of Minneapolis.
Minnesota History Center, St Paul - As well as learning about the history of the region at this varied and interactive museum, which is set in a beautiful building, you can also catch live performances and other special events.
Willow River State Park - Hike out to the stunning Willow Falls, or take to the water on Little Falls Lake, at this beautiful State Park a few miles north of I-94 past Hudson.
Great River Bluffs State Park, Winona - Watch eagles and hawks take flight along the river valley from the top of the bluffs, which are particularly stunning during the fall.
Grandad Bluff - Towering over the town of La Crosse, this bluff offers fantastic views across the surrounding area. It's also accessible by car.
Dahl Auto Museum, La Crosse - A Beautiful collection of fully restored classic autos, mostly Ford. See 100 years of automobile evolution in one place.
Wisconsin Dells - Take a boat ride down the Wisconsin River to enjoy the stunning sandstone scenery, or simply take a stroll down the Riverwalk to stretch your legs before you get back on the road.
Noah's Ark Water Park - Wisconsin Dells prides itself as the Waterpark Capital of America, so it makes sense to take a trip to the largest of them all at Noah's Ark.
Devil's Lake State Park - Explore this state park which houses a beautiful spot to swim, with peaceful lakeside beaches alongside hiking trails.
Mirror Lake State Park - This state park is centered around the beautifully calm Mirror Lake, includes forest, lake and wetland habitats and has a number of hiking trails to explore.
Wisconsin Historical Museum, Madison - Visit the capital city of Wisconsin to get to know the story of the state's agricultural roots and the people who traveled here.
Rockford - Take a break from driving to relax by the waterfront in this city known for its rivers and lakes, or head to the Burpee Museum of Natural History if you want to spend longer in town.
Black Point Estate and Gardens, Lake Geneva - Travel to this elegant mansion by boat and spend some time exploring its rooms and gardens to get a flavor of the grandeur of the Gilded Age.
Frank Lloyd Wright Home & Studio - Visit this National Historic Landmark, designed by Lloyd Wright himself. It's styled as it would have been before he left the house in 1909, including furnishings designed by the architect.

Anderson Japanese Gardens, Rockford - These tranquil landscaped gardens will make you feel like you've traveled much further than Illinois, with maples, waterfalls and koi ponds. The gardens also host live performances from time to time.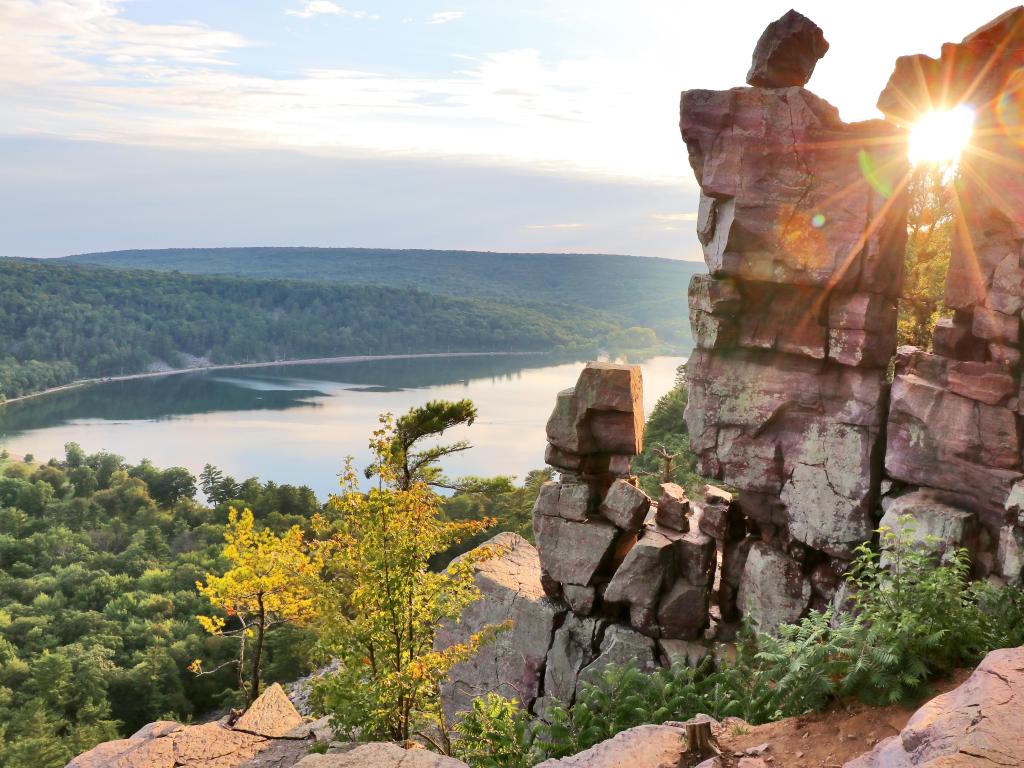 The Northern Route
Chippewa Falls - Take a walk down historic Main Street in this charming small town, then explore the beautiful riverfront or Chippewa County Forest.
Wisconsin Dairy State Cheese - Alongside cranberries, dairy is one of the major industries in rural Wisconsin. Here, you can see cheesemakers at work and choose from 200 types of local cheese.
Cranberry Highway, Wisconsin Rapids -A fifty-mile driving route out of Wisconsin Rapids that takes you right through cranberry country. This route is spectacular during the fall.
Historic Point Basse, Nekoosa - A living history museum where you can get a feel for the lives of the people who originally came to farm in Wisconsin.
Oshkosh - Stroll along the Riverwalk, take to the water on a canoe or boat trip, or simply watch the sun go down over Lake Winnebago at Oshkosh.
Paine Art Center & Gardens, Oshkosh - A 1920s estate that now showcases a fascinating collection of fine art, with beautiful gardens and carefully designed outdoors spaces.
EAA Aviation Museum, Oshkosh - A fascinating and extensive collection of historic planes, where you can even take a short trip in a vintage model.
Six Flags Great America Amusement Park - Ride the fifteen roller coasters at this popular park just outside Chicago, which is known for its lavish Halloween celebrations.
Chicago Botanic Garden - Situated on islands within Cook County Forest Preserves, the beautifully-landscaped Botanic Garden makes for a peaceful stop before you arrive in Chicago.
Lake Arrowhead - A short drive from Wisconsin Rapids, Lake Arrowhead offers the chance to swim, take a boat or enjoy paddle boarding as well as enjoy the beautiful scenery that surround it.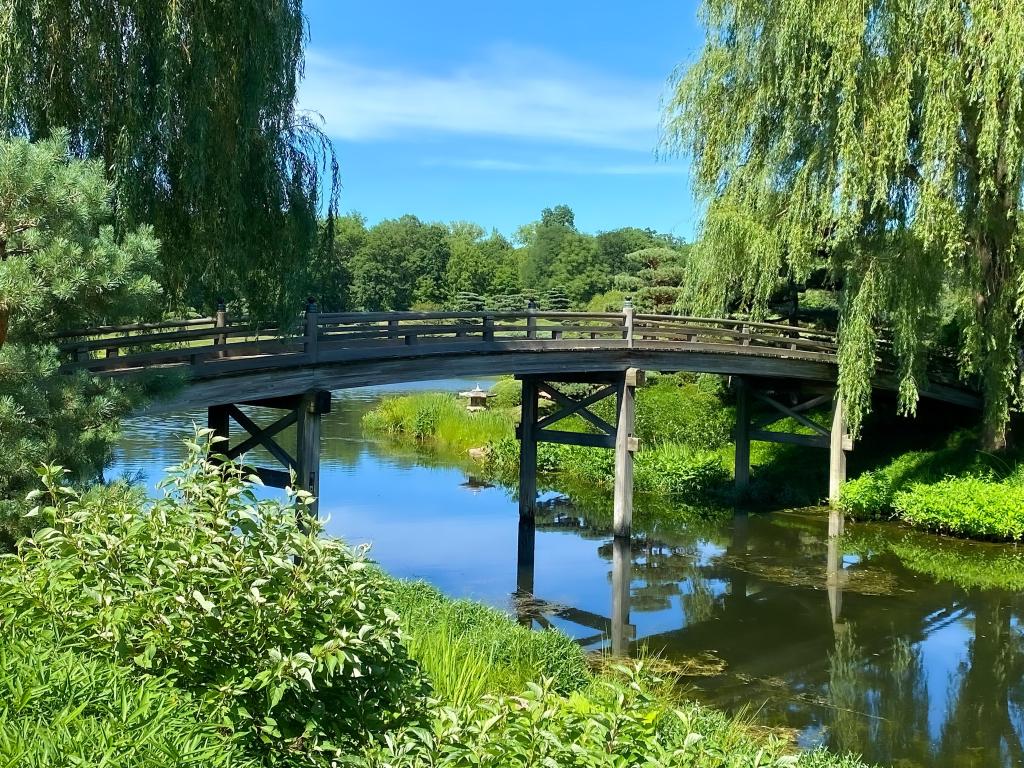 Best time to go on a road trip from Minneapolis to Chicago
Whichever route you take, you can't avoid the fact that winters are cold in Minnesota and Wisconsin, making this trip from Minneapolis to Chicago one that is best taken between April and October.
Summer is a popular time to visit, with temperatures warm but not uncomfortably hot in the high 70 degrees Fahrenheit throughout July and August, meaning you can certainly enjoy the many great outdoor attractions along the way including swimming and various water sports.
In stark compassion, winters are particularly cold with much of this region staying below freezing (32 degrees) from December to February, and often experiencing heavy snowfall and icy roads.
For quieter cities and less crowded hotels, try timing your visit in spring or at fall. You will still enjoy warm temperatures in the low 60s in May and September, and around 50 in April and October (though this will vary between the start and the end of the month).
While spring and fall can both see some rain, but in contrast to the summer storms, it tends to be lighter and more persistent. Meanwhile you will be rewarded with stunning fall colors combined with the sight of ripe red cranberry marshes - making this a great time for the Northern Route in particular.
For a trip with a bang, you could always time your stay in Chicago with its hugely popular St Patrick's Day in March or enjoy watching one of the largest Pride Parade's in June.
Along the way, you could even visit the Cranberry Blossom Festival at Wisconsin Rapids in June for a fruity twist on your trip!