Road Trip from North Carolina to Orlando, Florida
For a relaxed drive, meandering your way through the cities of the Southeastern US, look no further than this road trip from North Carolina to Orlando, Florida. Perfect to cover over a long weekend, this drive is packed with natural scenery, history, culture, entertainment, and endless fun activities.
The 670-mile road trip from North Carolina to Orlando, Florida, takes over 11 hours to drive along the coast from Raleigh through Fayetteville, Myrtle Beach, and Savannah or from Charlotte, visiting Columbia, Augusta, and Gainesville via inland way.
Lose yourself in an unforgettable journey filled with extraordinary beaches, historic landmarks, iconic cities, remarkable landscapes, and gorgeous national forests before arriving at one of our favorite sunny vacation spots, Orlando.
How far is Orlando, Florida, from North Carolina, and how long will the road trip take?
Comparison of road trip routes between North Carolina and Orlando, Florida

| Route | Distance | Driving Time |
| --- | --- | --- |
| The Durham/Raleigh Route | 670 miles | 11 hours 30 minutes |
| The Charlotte Route | 600 miles | 10 hours 30 minutes |
The drive to Orlando, Florida, from Raleigh, North Carolina, via The Durham/Raleigh Route is direct, taking around 11 hours and 30 minutes to cover 670 miles traveling along the coast without gas breaks and overnight stays.
Alternatively, you can opt for a shorter inland route or The Charlotte Route, beginning your journey at Charlotte, North Carolina, covering 600 miles over 10 hours and 30 minutes of driving, not accounting for any detours and food breaks.
You can easily cover this drive through the Eastern US within a day or two, but to experience the best of the region at leisure, we suggest you take 4-5 days to enjoy this amazing adventure to its fullest.
And if you're looking to extend your trip and tour around the Sunshine State, we've got you covered with our Ultimate Florida Road Trip Itinerary.
READ MORE - Ultimate Florida Road Trip Itinerary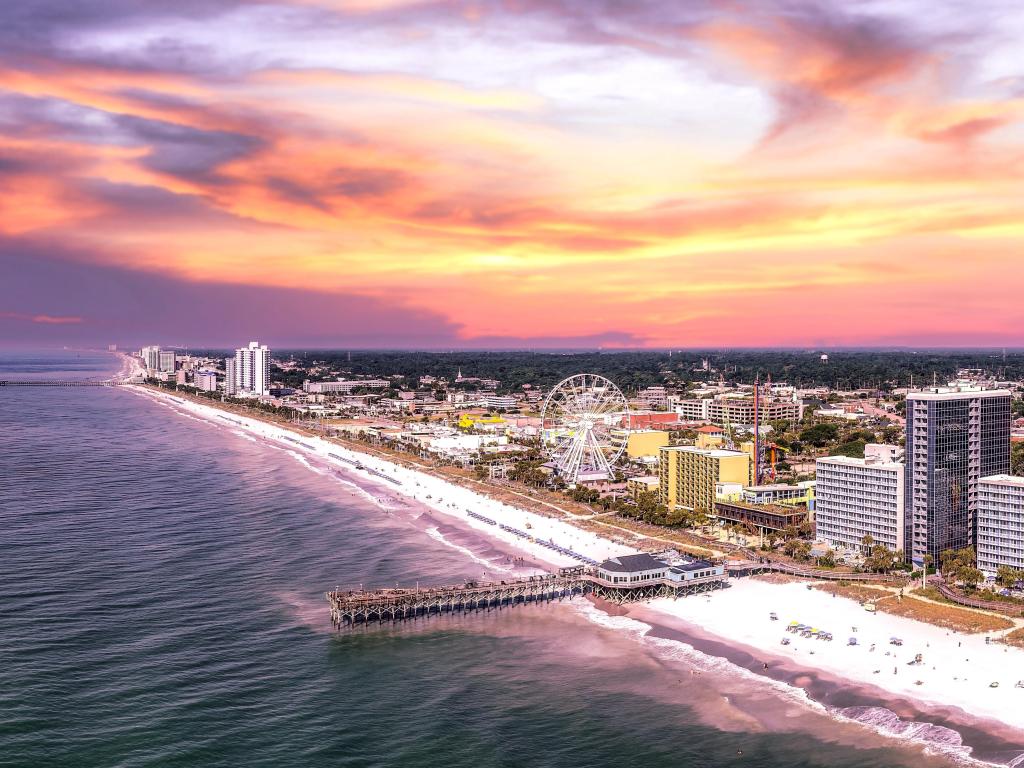 Best road trip route from North Carolina to Orlando, Florida
Depending on your starting point, we have designed two diverse yet exhilarating ways to end up in Orlando. Which one is the best for you will also depend on what you'd like to see en route.
The Durham/Raleigh Route is a direct route along the Atlantic Ocean. You'll begin your journey at Rayleigh and stop at the historic city of Fayetteville along the way.
Make the most of this route by halting at one of the most-visited beach towns on the Atlantic Coast, Myrtle Beach. You'll also drive through the sunny, historical, and cultural Savannah with an optional detour to St. Augustine and Jacksonville.
For a shorter and inland ride to Orlando, take the Charlotte Route, covering the charming capital city of South Carolina, Columbia, the historic town of Augusta, and the lively city of Gainesville on the way.
If you think this route doesn't match the Raleigh Route regarding the scenic views, you couldn't be further from the truth. You'll have the chance to drive through the stunning Francis Marion and Sumter National Forests.
How to drive from North Carolina to Orlando, Florida
The map above shows our suggestions for the best road trip routes between North Carolina to Orlando, Florida. Keep reading for detailed descriptions of both routes, where to stay on either, and the best things to do on the way.
The Durham/Raleigh Route
Exit Raleigh by taking Interstate 40 (I-40) out of the city, driving through the rustic countryside before hopping on I-95 toward Fayetteville.
After driving through Chadbourn, you will enter South Carolina. Then follow the shortest inland directions to Myrtle Beach, explore the sunny sands, and stroll the promenade before hopping onto US-17.
Drive along the Atlantic Ocean and pass Waccamaw National Wildlife Refuge, Brookgreen Gardens, Georgetown, and Francis Marion National Forest before arriving at Charleston.
Admire the historical architecture, the lovely beaches, and the unique plantations before heading out. Drive through the green landscapes and, after passing by Savannah National Wildlife Refuge, arrive at Savannah.
After exploring the city, follow I-95 driving through Brunswick, Jacksonville, with a possible detour to St. Augustine. Continue driving along the coast, passing the stunning beaches on one side and ecological hotspots of wildlife reserves on the other.
At Daytona, take a right on I-4 to drive by the beautiful Lake Monroe and the lush green landscapes to finally arrive in Orlando. If you are ready for more adventure though, check out our ultimate Florida road trip guide!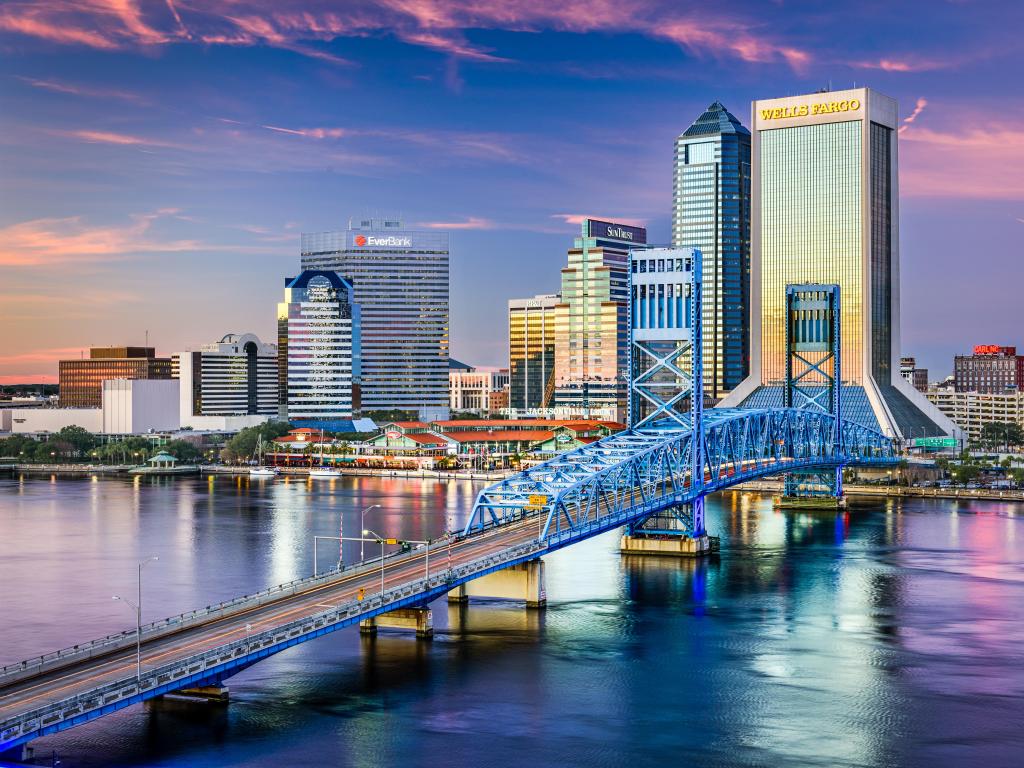 The Charlotte Route
Take I-77 out of Charlotte and follow south to enter South Carolina quickly. Cross the Catawba River and head straight through the lush green countryside. Take a slight detour to Columbia, explore the beautiful city, and visit the top attractions there.
Then, head on I-76 to get out of the city momentarily before joining I-20 again. Follow I-520 in the direction of Augusta and jump on US-78 to cross the Savannah River and enter Georgia.
Explore Augusta and continue US-78/25 all the way to Waynesboro. To continue southward, head onto US-56 to reach Swainsboro before jumping on GA-297.
Pass Benton Conservation Area and Osceola National Forest to your left before taking a short detour to Gainesville. Drive through the patchy greenery and jump left on Florida's Turnpike to drive along between the beautiful water bodies.
Pass many scenic lakes on your left, leave the toll road, and hop onto FL-408 to finally reach Orlando. If you wish to explore Florida further, here is our ultimate Florida road trip guide.
Best places to stop between North Carolina and Orlando, Florida
Considering the relatively shorter driving time, you may be tempted to complete the trip without an overnight stop.
But when you have so many fascinating cities and breathtaking landscapes to discover en route, you will want to stay at one of these incredible locations.
Cultural and historical treat in Savannah
You'll arrive in this historic city about halfway through the Raleigh Route, making it an ideal stopover point. Savannah is known for its rich history, beautiful architecture and coastal scenery.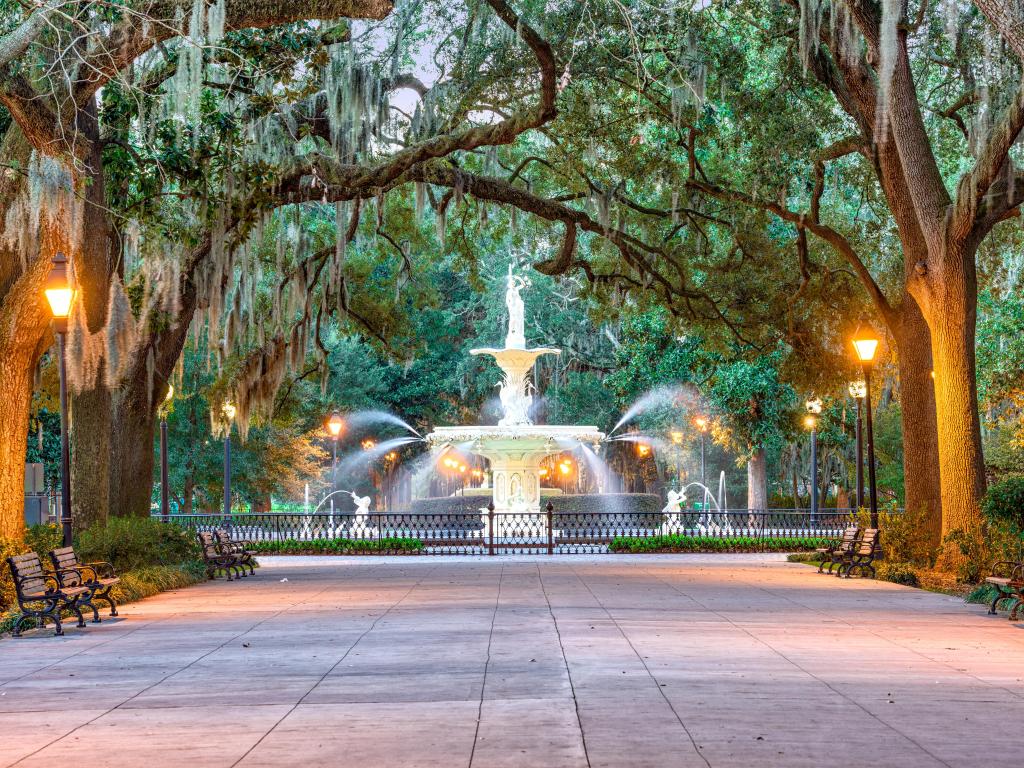 Savannah's charm partly lies in its fascinating historic areas, including forts, informative museums, vintage mansions, and cobblestone streets. One such incredible site is the neo-gothic style Cathedral Basilica of St. John the Baptist.
If you are an avid train enthusiast, you must visit the Georgia State Railroad Museum, which offers a sneak peek into the history and development of the railways through time. For a relaxing afternoon afterwards, have a stroll with your family at the famous Forsyth Park.
After a long day of driving and excursion, check into the beautiful Drayton Hotel for a restful stay. The hotel is located at the heart of Savannah downtown and is within walking distance from a few popular attractions like Reynolds square, American Prohibition Museum, and Ellis Square.
This hotel is perfect for a couple's romantic getaway with the Savannah River in close vicinity and historical city views. You can particularly enjoy scenic views from their terrace.
There is an exceptional on-site upscale restaurant that serves delicious food. Speaking of food, wait till you dig into their sumptuous breakfast. You'll be spoilt for choice between vegetarian and American breakfast menus.
Eclectic evening in charming Augusta
As you drive South crossing North and South Carolina and entering Georgia, you'll end up in Augusta almost halfway on the Charlotte Route. You'll be happy to see a change of scenery and cultural and historical influences.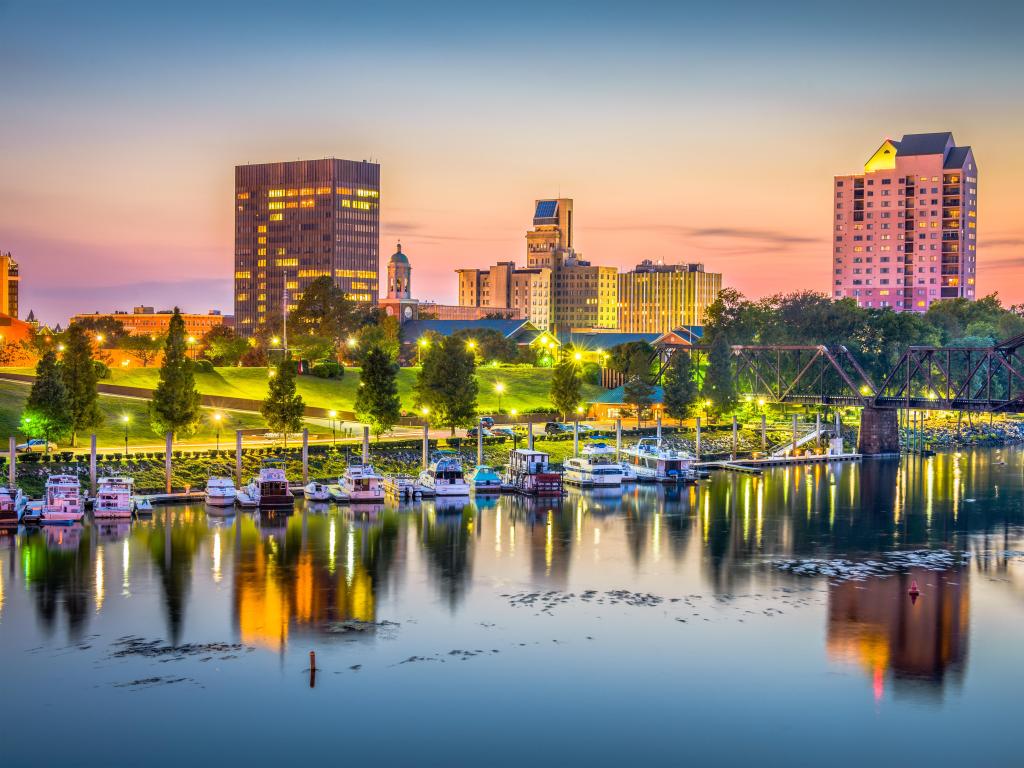 Augusta is deeply rooted in art and history and has a thriving arts scene. Many artists like Jessye Norman and James Brown call Augusta their home, and it's no wonder that the city has a gorgeous Morris Museum of Art to showcase the works of local artists.
The Savannah River passes through the city, and walking along the Augusta Riverwalk is the best way to explore the city.
Our vote goes to the modern Augusta Marriott at the Convention Center for a convenient and comfortable stay in Augusta. You'll be right in the city center, enjoying riverfront views of the Savanna River.
You can easily access the city's major attractions like Jessye Norman Amphitheater, Sacred Heart Cultural Center, and Augusta Museum of History from the hotel. You can also quickly hop on the highway the following day by taking the adjacent Broad Street.
Should you choose to dine in, there is a superb on-site restaurant that you may try. You'll love their stylish interiors and the great fitness center. You can use the on-site parking at a minimal fee and access their indoor and outdoor pools for a refreshing dip after a day of traveling.
Where to stay when you reach Orlando, Florida
Orlando is known for its high-class entertainment and exceptional theme parks. So, once you get there, you'll want a stay close to the city's attractions like galleries, theaters, and art spaces as well as stay within driving range of Walt Disney World Resort and Universal Orlando.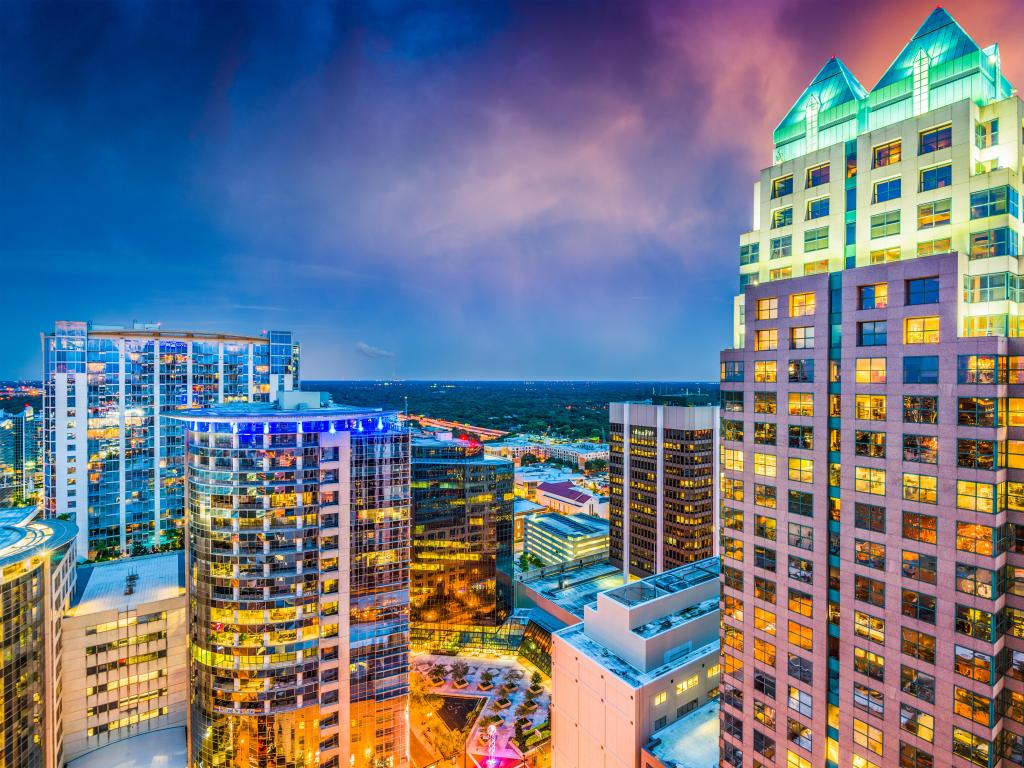 One of the hotels we keep returning to is this highly-rated Grand Bohemian Hotel Orlando, Autograph Collection. Situated at the heart of Orland's Arts District, the hotel's interiors are no short of an art gallery.
As you unwind after a tiring day, chill by the rooftop swimming pool and admire the panoramic city views. You can choose between two excellent on-site restaurants for meals and enjoy a delicious complimentary breakfast.
Things to see on a road trip from North Carolina to Orlando, Florida
As both these routes cover distinct landscapes, you may need two road trips to cover all the cool things to see from North Carolina to Orlando.
Here are our top recommendations for must-visit places before you start planning this journey.
The Durham/Raleigh Route
Fayetteville, North Carolina – Fayetteville has many parks, including lovely botanical gardens. You can easily spend an entire afternoon visiting the Poe House and the Airborne and Special Operations Museum.
Yogi Bears Jellystone Camp Resort, North Carolina – If you have been a fan of the Yogi Bear cartoon, you are in for a treat. The Yogi Bear-themed restaurant called The Pic-A-Nic Basket is genuinely charming and quirky.
River Island Adventures, South Carolina – Located on the banks of the Waccamaw River, this adventure park is perfect for outdoor activities like kayaking, river tubing, and S'mores night.
Myrtle Beach, South Carolina – People travel to this stunning beach from all over the US to rest and relax, and trust us, it is worth the hype.
McLeod Plantation Historic Site, South Carolina – For a glimpse into the bleak chapters from American history, take an interactive tour of the Georgian-style mansion showcasing the slave cabins facing the massive preserved plantation grounds.
Pon-Pon Chapel of Ease, South Carolina – Satisfy your inner history buff by visiting this historic church. Built over 250 years ago, it is one of the few monuments representing American religious architecture.
Savannah National Wildlife Refuge, South Carolina – Straddling the border of South Carolina and Georgia, this refuge covers 30,000 acres and plays a huge role in conserving several bird and animal species. Also, it is an excellent spot for enjoying outdoor activities.
Pinball Palace, Georgia – Was pinball one of your favorite computer games growing up? If yes, you must visit this classic pinball arcade in Georgia.
McIntosh Sugarmill Park, Georgia – What was once a thriving sugar plantation is today a site of the sugar mill ruins. You can picnic under the oak trees and leisurely tour the park.
St. Augustine Alligator Farm Zoological Park, Florida – This is one of the region's top tourist attractions, where you can observe many reptiles, birds, animals, and alligators.
Ponce de Leon Inlet Lighthouse & Museum, Florida – A National Historic Landmark, this lighthouse was built in the 1800s. One of the tallest lighthouses in the country, catch breathtaking views of the Atlantic from this site.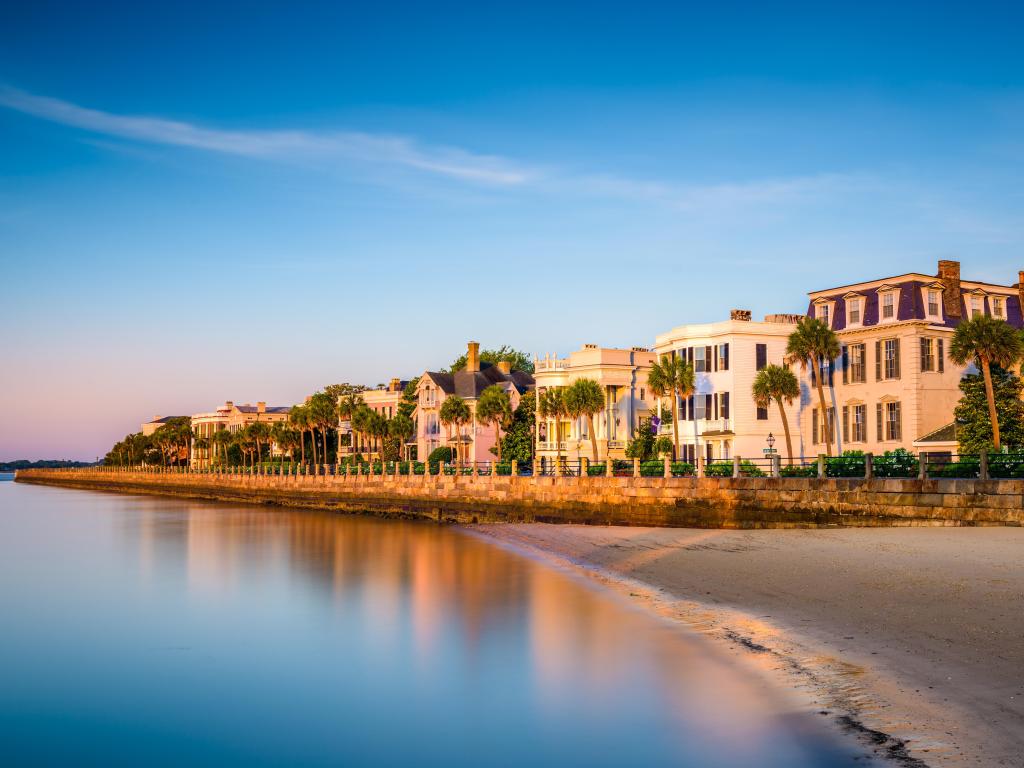 The Charlotte Route
Columbia Museum of Art, South Carolina – Located in downtown Columbia, the museum has an extensive collection of historical and contemporary permanent exhibits. The museum often showcases interesting temporary exhibitions, making it popular with the artists.
Riverbanks Zoo & Garden, South Carolina – The zoo is one of the top tourist attractions in Columbia because of its massive variety of birds, animals, and reptiles, including a gorgeous botanical garden and penguin enclosure.
Redcliffe Plantation State Historic Site, South California – For a quick history lesson on American slavery, check out the plantations, mansion, and slave quarters at this historic site. You could also take guided tours to explore the property further.
Valdosta, Georgia – Located in Southern Georgia, this city is a perfect stopover point to stretch your legs and grab a bite. The sight of the bloomed azaleas is one to behold.
Stephen Foster Folk Center Museum, Florida – Built in honor of the legendary musician, the museum showcases the regional Folk history. Here, you'll come across the world's largest tubular bell instrument, a massive 200-foot-tall Carillion tower that'll blow your mind away.
Gainesville, Florida – Soak in the Southern vibes as you chill in this laid-back university town of Gainesville.
Marjorie Kinnan Rawlins Historic State Park, Florida – This historic property is a 1930s farmhouse that belonged to Marjorie Kinnan, a Pulitzer Prize winner that's been repurposed as a museum dedicated to her life and work.
Dade Battlefield Historic State Park, Florida – This historical site marks the location of a significant American Indian battle. Today, this place has been transformed into a community hub, and you can enjoy many live events and picnics amidst the lush greenery.
Boyett's Grove & Citrus Attraction, Florida – This place's best feature is its feeding zoo. You can also enjoy outdoor fun activities like a mini golf course and drink some Florida Citrus.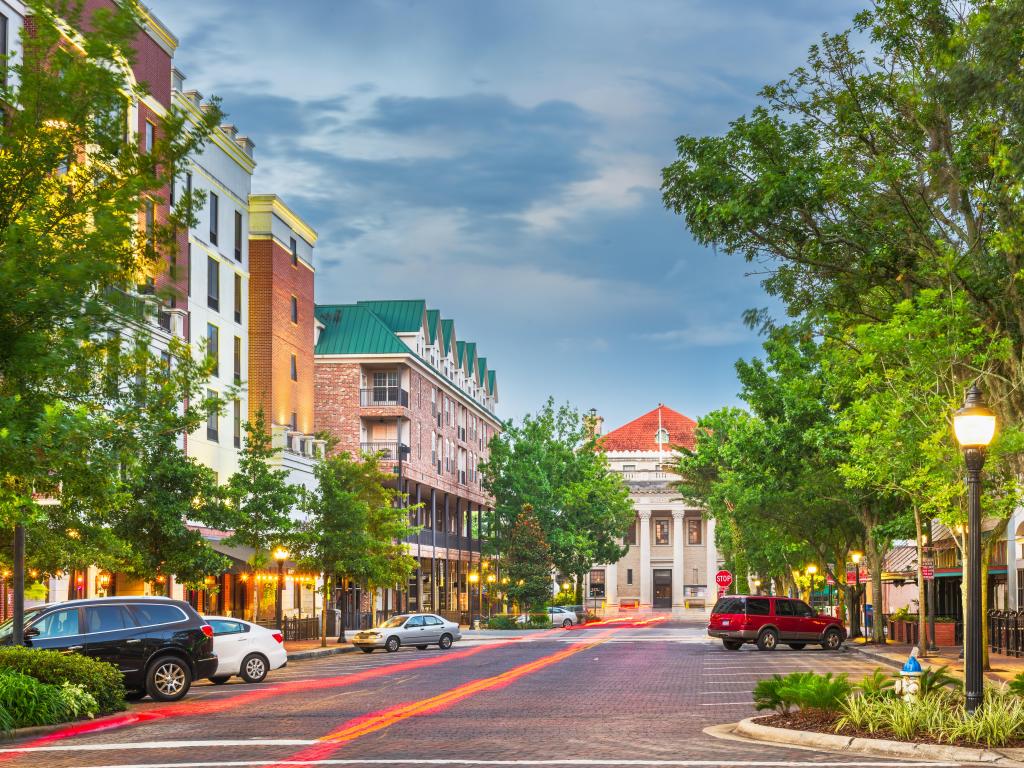 Best time to go on a road trip from North Carolina to Orlando, Florida
Orlando, Florida, is one of the best year-round destinations, thanks to the many theme parks and the stunning sunny weather. It remains a top favorite among tourists, especially in summer.
Summers are long and hot, ranging between 69 and 91 degrees Fahrenheit. At times, it could get hotter, and you may find the place extraordinarily humid and cloudy. If you wish to visit the theme parks, be warned that summer is the peak season, and you might have to wait in long queues.
Winters in Orlando are short-lived, and you can expect fewer tourists, except during the holiday season. If you visit in winter, know it is not very cold, and the temperature varies between 52 and 74 degrees Fahrenheit, occasionally dipping to 40 degrees.
So overall, the weather is pleasing and presents no harm in planning this road trip in winter; just that you might miss clear skies.
The spring and fall seasons are less crowded than the summer, so that you may get cheaper accommodations. The temperature averages around mid-fifties and mid-seventies Fahrenheit and is excellent for planning this road trip to Orlando.
Orlando has a great Orlando Renaissance Festival in December and a Light Up UCF during Christmas. The city also hosts the Florida Strawberry Festival and Girls in Wonderland during the summer, Florida Puerto Rican Parade & Festival, GayDays Orlando, Bach Festival, and Indie Folkfest during the spring season.