Road Trip from Charlotte, NC to Nashville
Would you like to experience the famous charm of the Southern United States? Sample the distinctive cuisine of this region maybe? Then this road trip from Charlotte, NC to Nashville ticks all the right boxes. It features both quaint and historic towns alongside larger cities, like Atlanta and Knoxville, where you'll be able to experience the whole breadth of culture and entertainment the area is known for.
The 460-mile drive from Charlotte to Nashville will take just over 9 hours to complete and includes potential stops in Atlanta, Knoxville, Pigeon Forge, Chattanooga, Great Smoky Mountains National Park, Pisgah National Forest and Norris Lake.
Read on to find information on two different, but equally exciting routes to choose from, including sites to see, places to make an overnight stop, and what time of year you may enjoy your trip the most.
How far is Nashville from Charlotte, NC, and how long will the road trip take?
Comparison of road trip routes between Charlotte, NC and Nashville

| Route | Distance | Driving Time |
| --- | --- | --- |
| The Scenic Lakes Route | 460 miles | 9 hours |
| The Atlanta Route | 500 miles | 8 hours 20 minutes |
The Scenic Lakes Route from Charlotte to Nashville is 460 miles long and will take just over 9 hours to complete. Although this is the shorter route of our two options, it takes a little longer to drive.
The Atlanta Route spans just short of 500 miles but is quicker to complete than the alternative options. You should reach your destination in 8 hours and 20 minutes.
Both routes will see you travelling through plenty of beautiful countryside and intriguing, quaint and historic towns. Because of the number of options for picturesque and exciting stops along the way, we suggest you allow yourself between 3 and 4 days to complete your trip.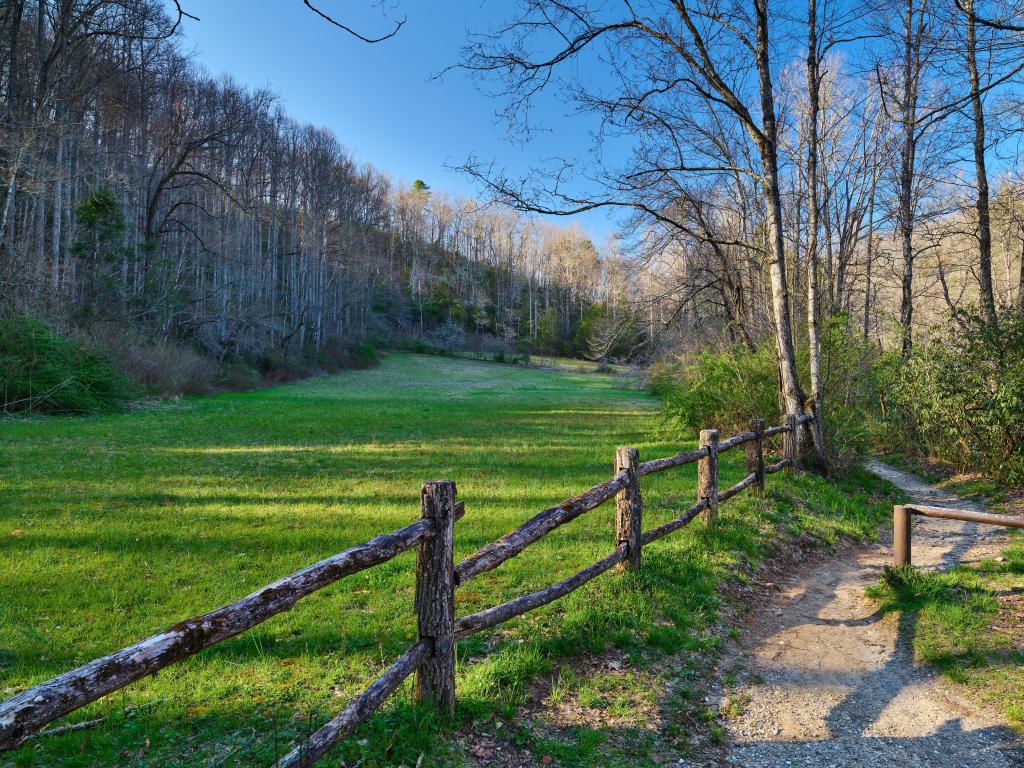 Best road trip route from Charlotte, NC to Nashville
We've chosen two routes for you to select from to make your way from Charlotte, NC to Nashville. Both take in a variety of small, southern towns and one bigger city – Knoxville and Atlanta respectively.
The Scenic Lakes Route is slightly shorter and this beautiful drive will take you through a stunning variety of landscapes. Because of the slightly smaller roads, it takes you longer to arrive at your final destination.
You'll drive from the lush forests of North Carolina and Tennessee to some of the most beautiful bodies of water in the American South – Douglas Lake, Clinch River and Norris Lake.
At a shorter drive time, but further distance to our first route suggestion, this route misses out some of the scenic lakes and shorefronts but does include the bustling state capital of Atlanta, Georgia. You might also want to stop off in historic Chattanooga.
The Scenic Lakes Route
To begin, take Interstate 85 (I-85) out of Charlotte, towards Gastonia. If you're travelling in the winter months, you might be tempted to make a quick pitstop in McAdenville, also known as Christmastown, USA, to marvel at the many festive displays.
Next, head along Highway 74 when you reach Kings Mountain. With the aptly named Forest City on your right, enjoy the lush greenery on this stretch of your drive.
Shortly after travelling through Columbus, join I-26 north, past Hendersonville. The interstate will then take you through the Harmon Den Wildlife Management Area – keep your eyes peeled for Elk and sign up for rip-roaring river adventures near the town of Hartford.
Up next is a mountainous stretch of road with plenty of opportunity to stop off for hikes and even Mountain Ziplining if you're seeking an extra thrill. Highway 441 will take you to your halfway point in Knoxville, where we suggest an overnight stop to explore Marble City.
I-75 leads you out of Knoxville and a short detour to the north takes you to Norris Lake via Andersonville, where there's much shoreline and water-based fun to explore.
Head back south and join Highway 61 with Melton Lake Park and Melton Hill Lake on your left. Keep following the highway west through the towns of Kingston and Cardiff and follow I-40 all the way to your final destination – Music City!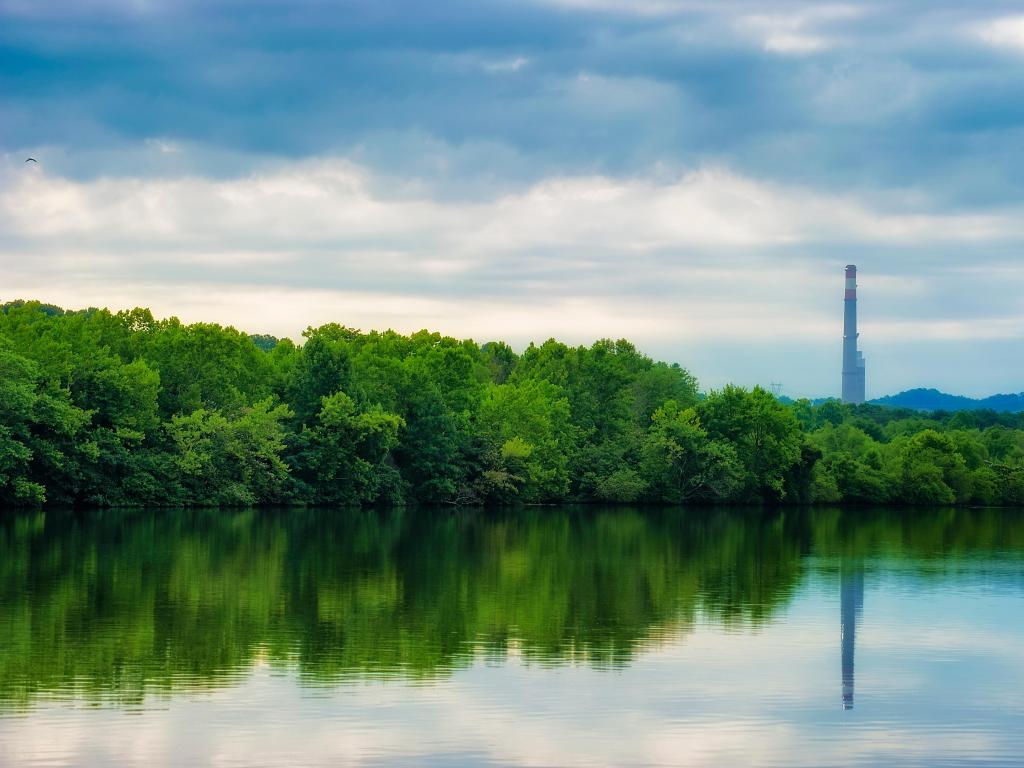 The Atlanta Route
Take I-85 towards Spartanburg. You'll be driving through a string of small towns with many museums and roadside attractions. As you cross from South Caroline into Georgia, you'll have the sprawling Savannah River on your left.
At the halfway point of your journey, you'll arrive in Atlanta, ready to dive into its rich history and multi-faceted city life. I-75 takes you north out of Atlanta via the town of Marietta.
Chattanooga, at the foot of the Appalachian Mountains, is the next large town you'll pass, perfect to stretch your legs along one of the many historic walking trails.
I-24 north will then take you all the way to Nashville, via the town of Manchester, which is home to a multitude of museums and hands-on experiences.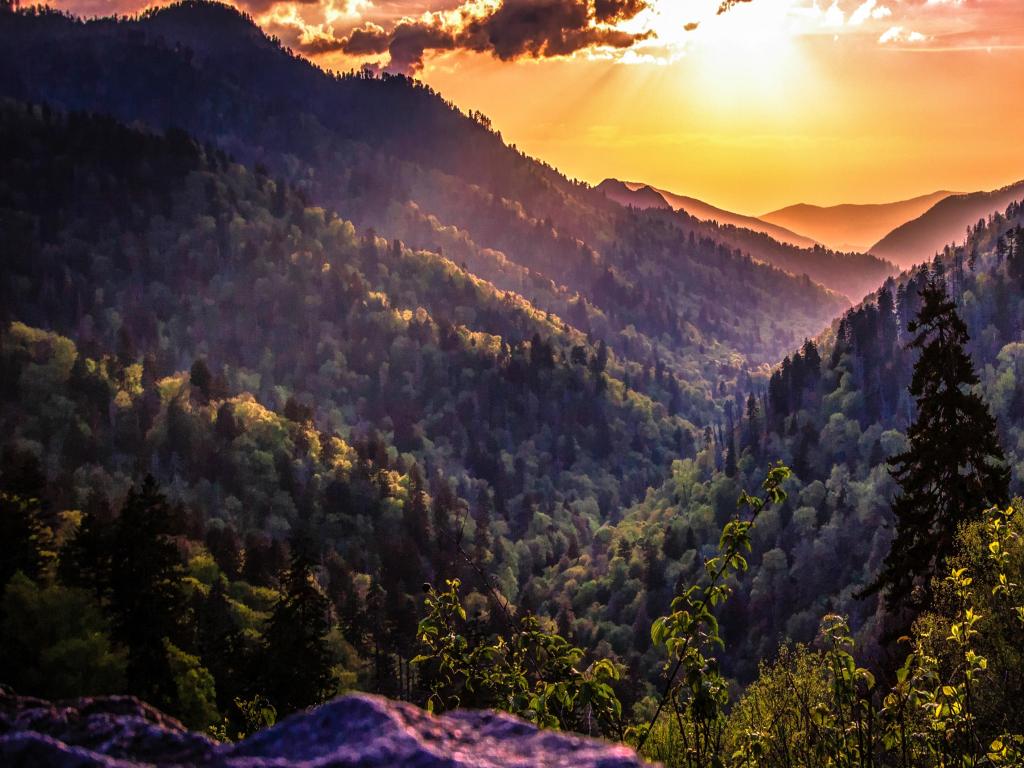 Best places to stop between Charlotte, NC and Nashville
To break up your journey from Charlotte to Nashville, we recommend a couple of overnight stops, to really take in all the South has to offer. Here are our recommendations for some of the best places for you to stop at with more suggestions for making the most of your trip.
Southern hospitality in Tennessee
Along the Scenic Lakes Route from Charlotte, NC to Nashville, we suggest you make an overnight stop in Knoxville, TN, also known as Marble City. Being the only large city along this route, it is the perfect location for sampling a huge variety of Southern food, as well as a lively theater and music scene.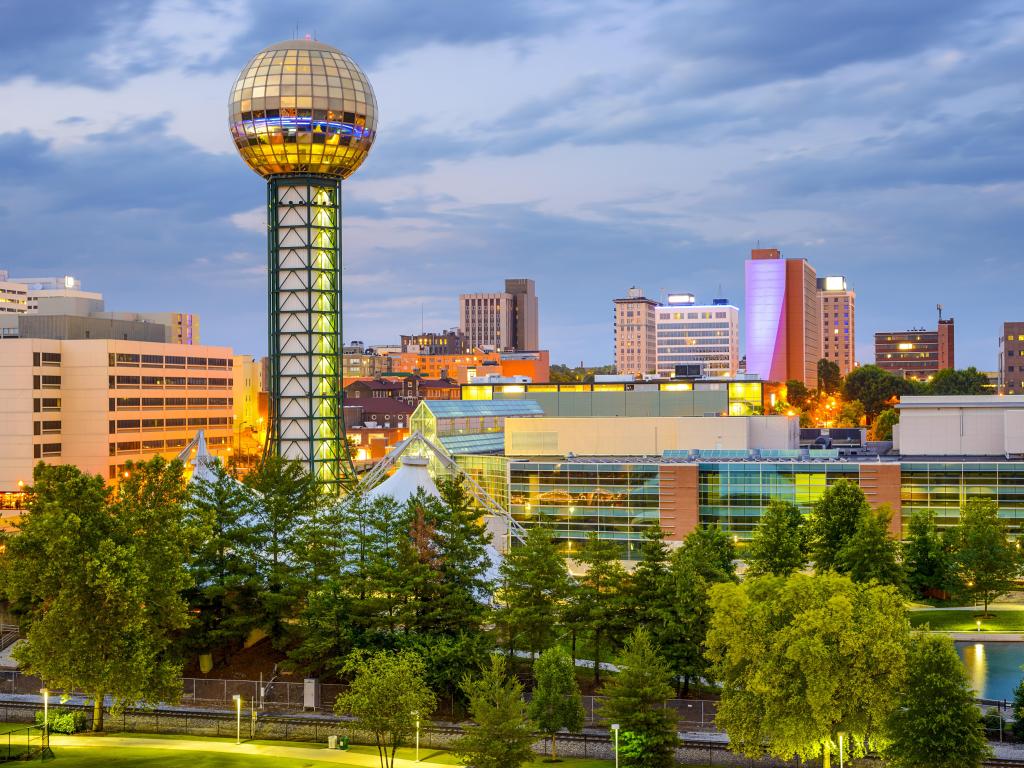 For a quieter time, you could take a sunset stroll along the Tennessee River, admiring the historic architecture. You'll also be based with easy access to the Great Smoky Mountains in case you'd like to explore a little further afield.
We recommend you stay at The Tennessean Personal Luxury Hotel, which is conveniently located within walking distance of Knoxville's old town so you can explore this vibrant city. You also have the historic district close by as well as the McClung Museum of Natural History & Culture.
Should you wish not to venture into town, the hotel has you covered for delicious and traditional southern hospitality at its upscale restaurant and a bar on site.
After a restful sleep, you can enjoy a European Breakfast before heading back on the road easily, since you're only a few minutes away from the highway.
Get your Southern city fix in Atlanta
Another halfway point to recharge with an overnight stop, this time on the Atlanta Route on your way from Charlotte to Nashville. Without the need for a detour, Atlanta is right along your route and best placed to explore plenty of nightlife, culture and architecture.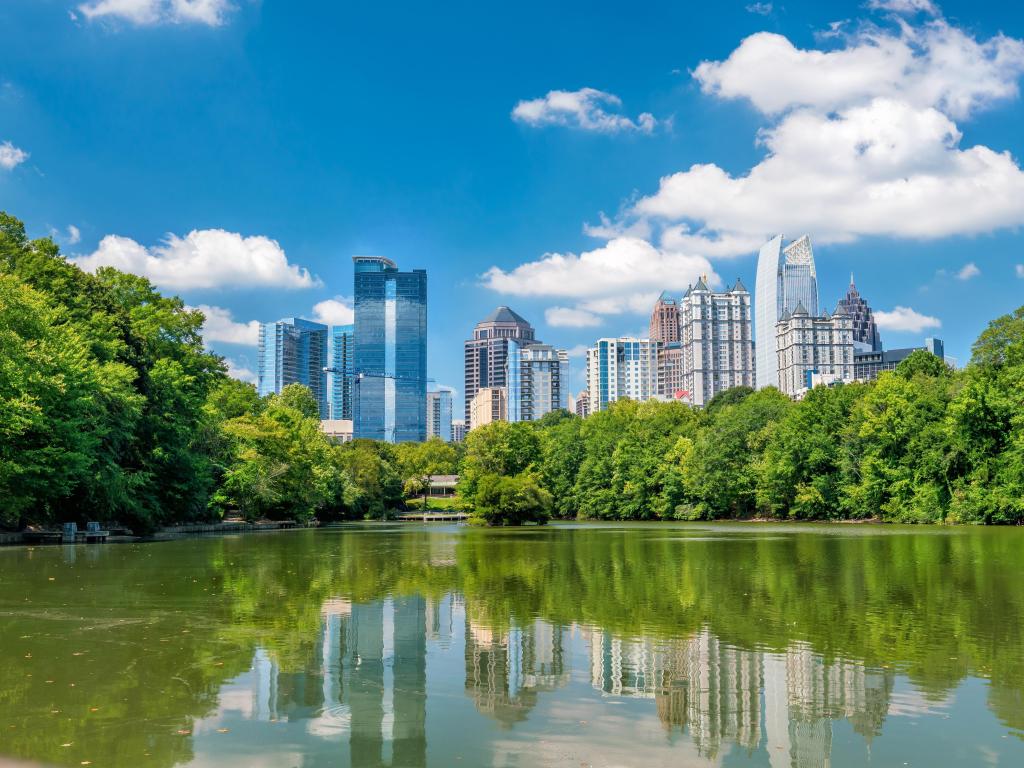 You could stop off at Atlanta Zoo to stretch your legs and visit the pandas they have here or view vintage aircrafts at the Delta Flight Museum. If you have more time, you can even visit the iconic World of Coca-Cola to learn about the history of an iconic American staple.
For your overnight stay, our top choice is Epicurean Atlanta as a stylish and comfortable base. A newly built hotel in the heart of the city's cultural and commercial center, it brings state-of-the-art comforts, including a pool, and offers free parking as well as easy access to the public transit system.
You'll have the tranquility of Piedmont Park and the Botanical Gardens on your doorstep, as well as a selection of Atlanta's museums whenever you're ready to dip your toes back into the bustle of city life.
You're also conveniently located very close to I-85, which will get you back on your way in the morning.
Where to stay when you reach Nashville
Once you complete your journey, relax in the luxurious and stunningly decorated Hermitage Hotel in Nashville. You can make use of private parking, a fitness center and an onsite bar and restaurant.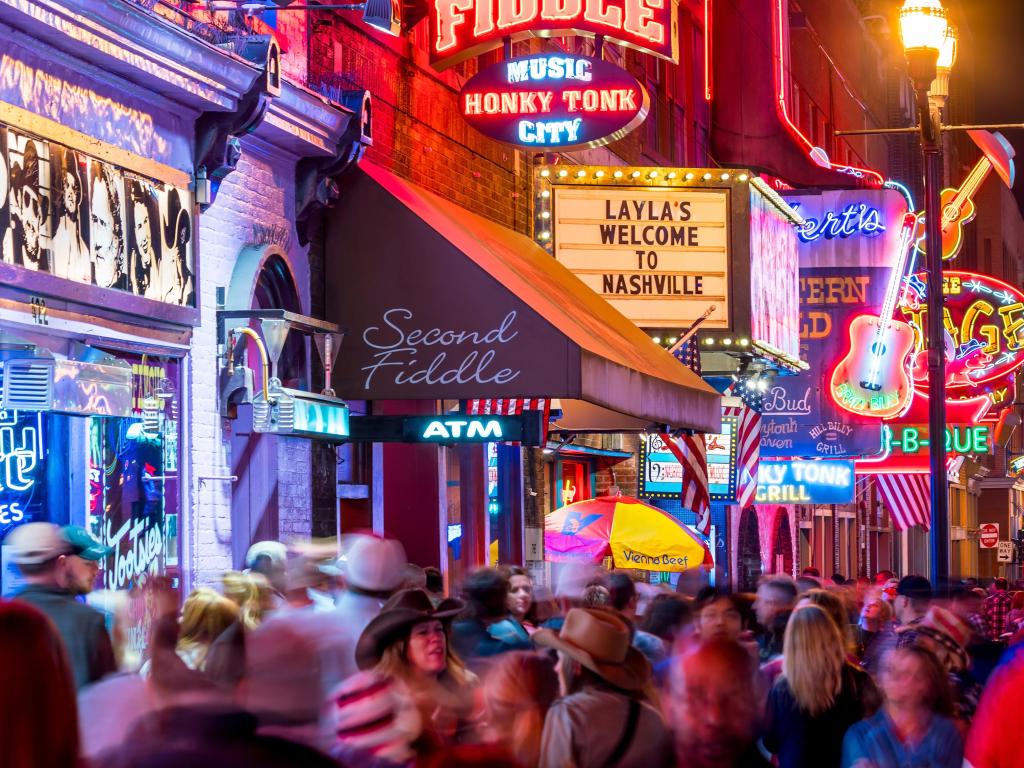 Once you're ready to explore Music City, you'll have the popular Bridgestone Area within easy reach, as well as the Nissan Stadium. The iconic Johnny Cash Museum and Ryman Auditorium are also close by for you to explore.
Things to see on a road trip from Charlotte, NC to Nashville
Both routes offer plenty of opportunities to immerse yourself in and learn about the history of the American South. Dotted along the way, you will also find several stunning national and state parks. Read on to explore your options as to what to see on each route.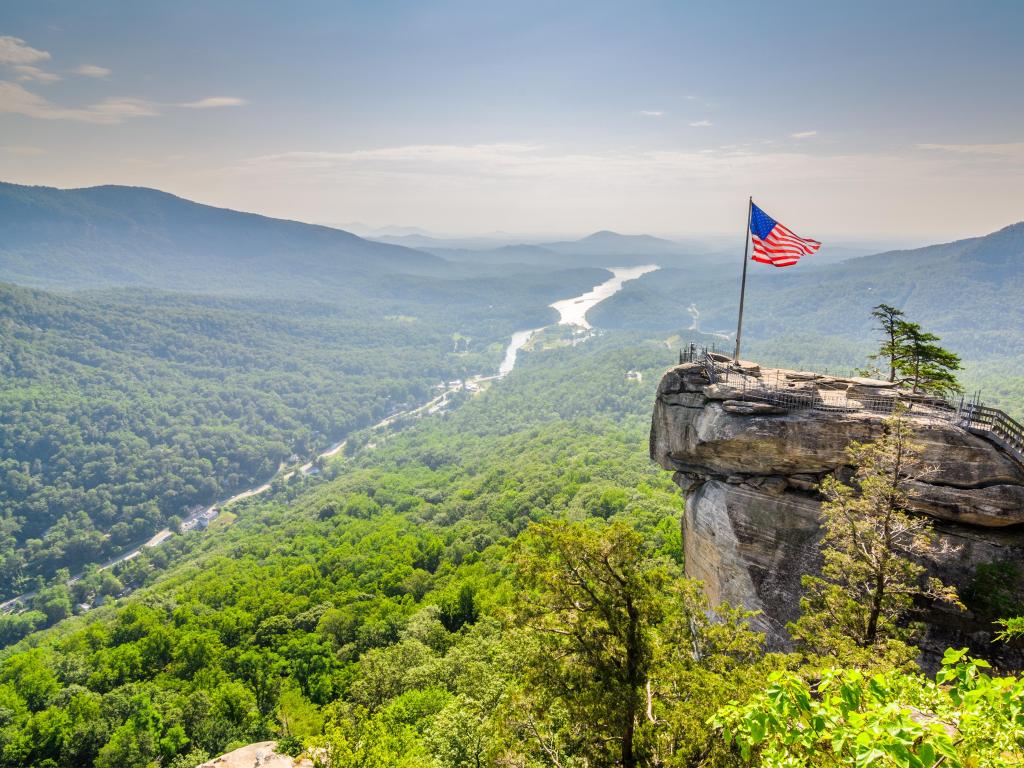 The Scenic Lakes Route
Peachoid – Locally celebrated and one of the many infamous roadside attractions in the US, this 135-ft tall water tower resembles a giant peach and is worth the slight detour it takes to visit.
Chimney Rock at Chimney State Park – Iconic rock that boasts breathtaking panoramic views, situated within a state park offering waterfalls and hiking trails.
Pisgah National Forest – Plenty of waterfalls and lakes are to be found in this stunning forest, set within the Appalachian Mountains.
Great Smoky Mountains National Park - One of the most scenic mountain ranges in the region, if not the country, this is America's most visited national park. With the scenery and fascinating wildlife surrounding it, this statement is well-deserved.
Wheels Through Time Motorcycle Museum – This 38,000-sq-ft museum houses over three hundred rare motorcycles and offers both interactive and educational exhibits.
Norris Lake - One of the stars of this route, Norris Lake features 800 miles of beaches and crystal clear waters, so whether you want unforgettable scenic views or take a dip in these pristine waters, you won't be disappointed!
International Friendship Bell – This impressive, 8,000-pound bronze cast Japanese-style bell commemorates the works of the Manhattan Project, Oak Ridge and most of all – Peace.
Ozone Falls State Natural Area – More stunning waterfalls, this time a 110-ft plunge fall with a natural rock amphitheater backdrop.
Cookeville Depot Museum – Built in 1909, this original railroad depot has been transformed into a museum, displaying a huge variety of locomotive artifacts.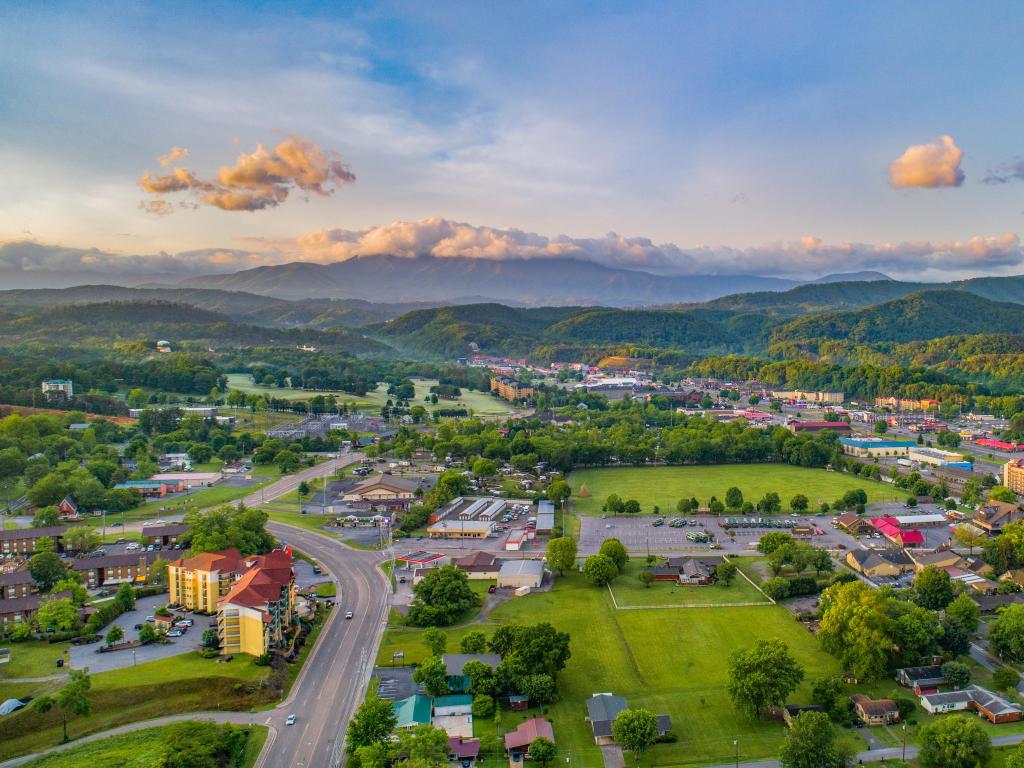 The Atlanta Route
Lake Hartwell State Park – An oasis of activities, this park offers boating, fishing and hiking opportunities all along Lake Hartwell's beautiful shores.
Hurricane Shoals Park – Lush greenery and rushing rapids are complimented with a medley of other activities such as mini golf and a former corn mill to explore.
Anderson County Museum – Small but award-winning museum, preserving historical documents and artifacts from South Carolina.
The Harlem Museum and Welcome Center, Home of the Laurel and Hardy Museum – A detour of about an hour, but a must for classic comedy fans, this museum explores the lives of America's most iconic comedy duo, including screenings of their best-known films.
Southern Belle Farm – A family-owned, 330-acre, working farm offering the best seasonal produce as well as peach and berry picking. Take a stroll around the extensive country market, too, for souvenirs and road trip snacks.
Southern Museum of Civil War and Locomotive History – This wonderful museum is a Smithsonian affiliate and offers hands on exhibits, exploring the Civil War era railroad.
Booth Western Art Museum – One of only two museums in the southeastern United States which focuses solely on the American West.
Tellus Science Museum – Immerse yourself in the cosmic world at this unique museum, boasting geological displays, fossils, an observatory…and more fossils!
Chief Vann House – Built in 1804, and the first brick residence in the Cherokee Nation, you can take part in guided tours or explore the exhibits and stunning gardens in your own time.
Red Clay State Historic Park – Site of the last capital of the Cherokee Nation, this beautiful park is wonderful to explore and learn about its history through a variety of exhibits.
Tennessee Aquarium – Located along the Tennessee river, at the Chattanooga waterfront, the aquarium features a huge variety of marine life, plus birds and butterflies.
Both routes
Adventure Landing Gastonia – Fun for all the family with both baseball and softball batting cages, mini golf and a large selection of arcade games.
Kings Mountain State Park – A beautiful, lakeshore natural space to discover via hiking and equestrian trails with the addition of a 19th-century farm replica to explore.
Shelby, NC – Film geeks take note: this small historic town, crammed full of vintage buildings was used as a location for the film The Hunger Games.
Sam Davis' Home – Once the home of a Civil War Soldier, you can now learn about American slavery practices in the South here.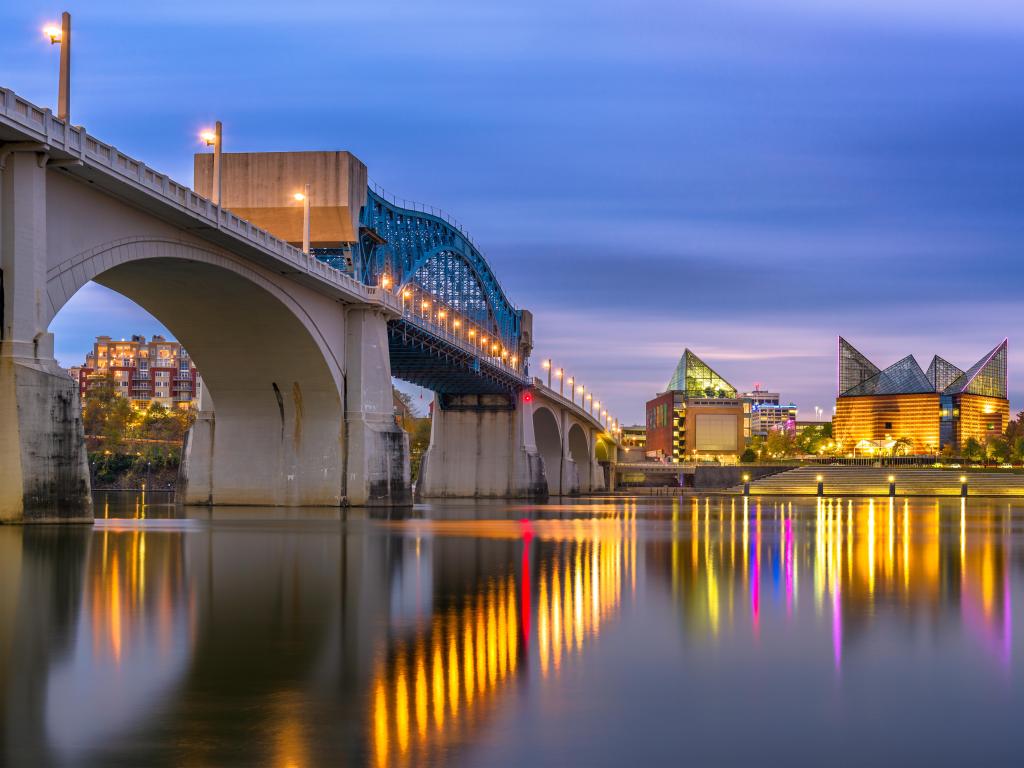 Best time to go on a road trip from Charlotte, NC to Nashville
What time of year you set off on your Charlotte to Nashville road trip depends and what you want to experience the most on your trip. Many of the State and National Parks along route will have most activities and hikes available in the months that span spring to late fall.
Nashville itself will have plenty of events to experience all year round and if you'd rather explore the city with fewer tourists around, you'd do well to avoid the busy summer months (your bank account may also thank you since accommodation might well be cheaper in the off-season).
Climate-wise, summers in Nashville are hot and humid. Temperatures during the hotter months range between 62 and 90 degrees Fahrenheit, so you will be able to enjoy outdoor attractions.
Spring and fall are Nashville's tourism shoulder seasons, meaning that if you visit during this time, you'll be able to enjoy many of the same activities as during peak season, without the large crowds.
Spring temperatures in Nashville typically range between 37 and 81 degrees Fahrenheit, while fall temperatures range between 39 and 81 degrees Fahrenheit. Do bear in mind that spring can bring a little more rain than other seasons.
Winters in Nashville tend to be on the colder and drier side, with temperatures ranging between 31 and 48 degrees Fahrenheit. These colder months will also bring cheaper hotel options and fewer crowds at the attractions.
There is always something going on in Music City, and if you visit in summer, you can participate in the Tennessee State Fair in August, or if you would like to experience the musical soul of the city firsthand, you can plan your trip for September and enjoy the Americana Music Festival.