Road Trip from Oklahoma City to Denver, Colorado
If stunning mountains, long stretches of alpine-adjacent roads and exciting cities sound like your kind of trip, look no further than road trip from Oklahoma City to Denver which will take you to the ultimate alpine destinations in the United States.
The 700-mile road trip from Oklahoma City to Denver, Colorado will take 11 hours to drive. Notable stops are Amarillo, Trinidad, Pueblo, Wichita, Colorado Springs, Rocky Mountain, Spinney Mountain State Park, Cadillac Ranch and Smoky Hill Museum.
If we've piqued your interest, keep reading to discover all of the wonderful attractions and accommodations that await you on this fabulous, once-in-a-lifetime trip.
How far is Denver, Colorado from Oklahoma City, and how long will the road trip take?
Comparison of road trip routes between Oklahoma City and Denver, Colorado

| Route | Distance | Driving Time |
| --- | --- | --- |
| The Direct Route | 680 miles | 10 hours |
| Colorado Springs Route | 700 miles | 11 hours |
To get from Oklahoma City to Denver, you'll be crossing about 700 miles if you decide to take our Colorado Springs Route. This encompasses about eleven hours of driving time.
You could alternatively take the Direct Route, which is slightly shorter at 680 miles and with a driving time of ten hours. This route opts to bypass Texas and will instead take you through the state of Kansas.
Either route will get you to beautiful Denver, so it all depends on what sort of experience you're looking for.
We recommend reserving about 4 or 5 days for this trip, regardless of which route you take. This way, you won't feel rushed in exploring all of the great attractions on your route.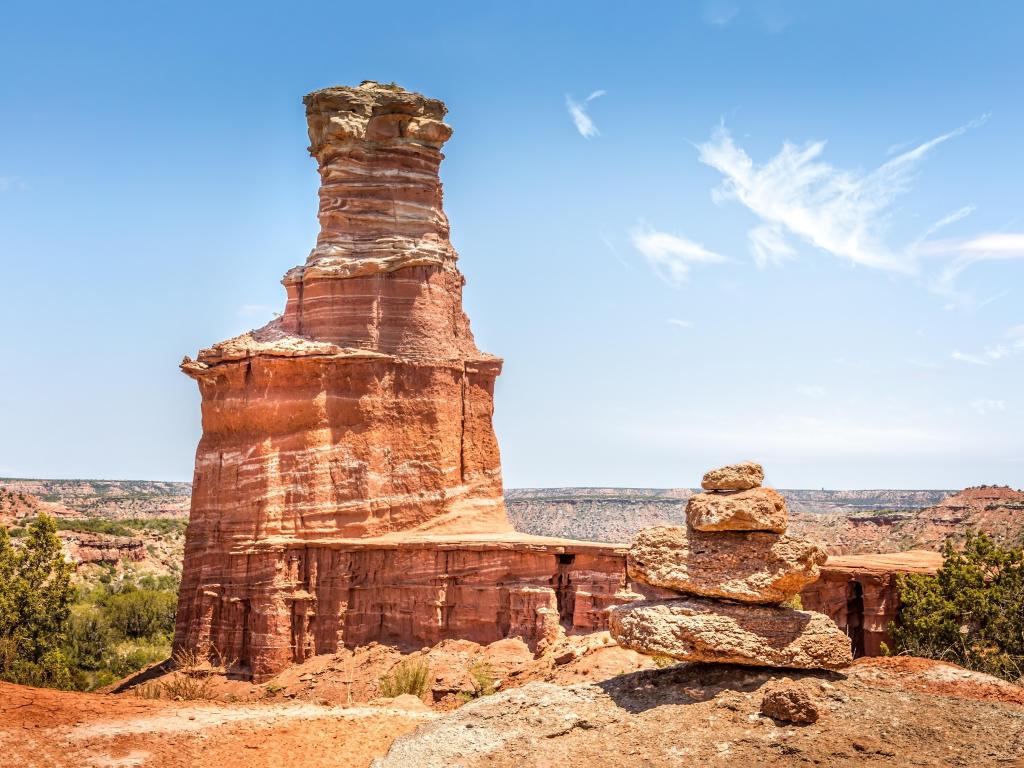 Best road trip route from Oklahoma City to Denver, Colorado
We've got two fabulous routes mapped out for you, both with their own unique features that will make for a great trip regardless of which you choose.
If alpine views and luxurious resort towns are your cup of tea, we suggest the Colorado Springs Route. This leisurely route stops in Amarillo before continuing on to several stopping points in Colorado, including Trinidad, Pueblo and the luxurious and resort-filled Colorado Springs.
The Colorado Springs Route also offers the perfect opportunity for an optional detour to beautiful and artistic Santa Fe, home to tons of museums and cultural institutions. While this route may be a little longer than the Direct Route, we think it's definitely worth your while.
If you're curious about discovering all that Kansas has to offer and are interested in exploring the wonderful city of Wichita, then the Direct Route is for you. This route will take you through the state of Kansas before you continue towards Denver.
You'll have a chance to explore the city of Wichita, the only scheduled stop on this route. You could always take an optional detour to Rocky Mountain National Park, where you'll find over 415 square miles of stunning mountain landscapes.
If you are visiting Rocky Mountain National Park, keep in mind that the national park uses a timed entry permit system. Please check the national park's website to see if you need to make a reservation before your visit.
The Direct Route
Getting to Denver via our Direct Route is quite speedy, especially because you'll only be stopping in one city: Wichita.
To start, take the I-35 N out of Oklahoma and towards Wichita—you can basically follow this interstate all the way up to this wonderful city. Once you've had your fill, simply exit via the I-135 N and follow this interstate all the way to Salina.
At Salina, turn left onto the I-70 W. This interstate is path to Denver; follow it past Wakeeney and Burlington, all the way past Limon and Byers until you arrive in mountainous Denver.
The Colorado Springs Route
You won't have any trouble following the Colorado Springs Route, which begins with exiting Oklahoma City via the I-40 W. You'll continue along this interstate all the way past the Oklahoma-Texas state border until you've reached Amarillo.
Once you've explored this city, head northwest through New Mexico until you've found yourself in beautiful Colorado, in the city of Trinidad. From Trinidad, it's all pretty straightforward: take the I25 N past Walsenburg and Colorado City until you've reached Pueblo.
Continue from Pueblo along the I-25 N until you've reached Colorado Springs, where we definitely recommend you take some time to explore. Once you've had your fill of this wonderful city, all you've got to do is get on the I-25 N and continue all the way to Denver!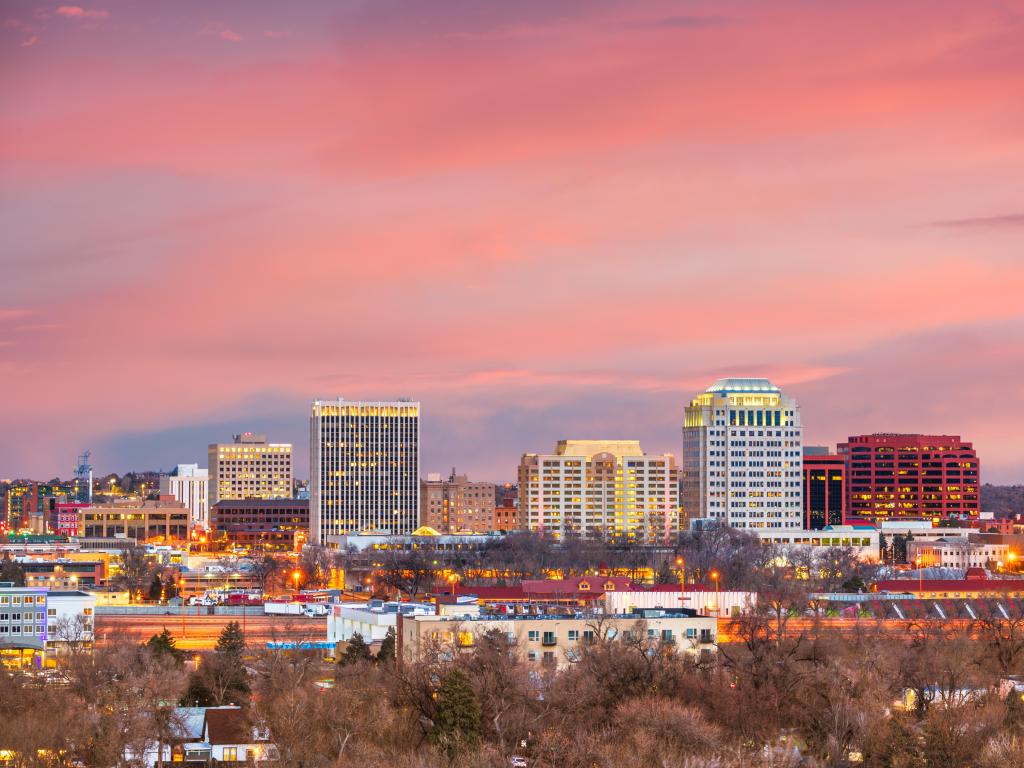 Best places to stop between Oklahoma City and Denver, Colorado
While you could definitely make this trip in a day, we highly recommend finding a place to stop and stay the night. You'll have an opportunity to refresh and rest before another day of adventuring through these beautiful states!
A quintessentially Texan stop at Amarillo
For those choosing the Colorado Springs Route, we suggest stopping in beautiful Amarillo, located about 4 hours into the trip. A popular stop along Route 66, Amarillo is probably best known for being home to stunning canyons and for its concentrated artistic community.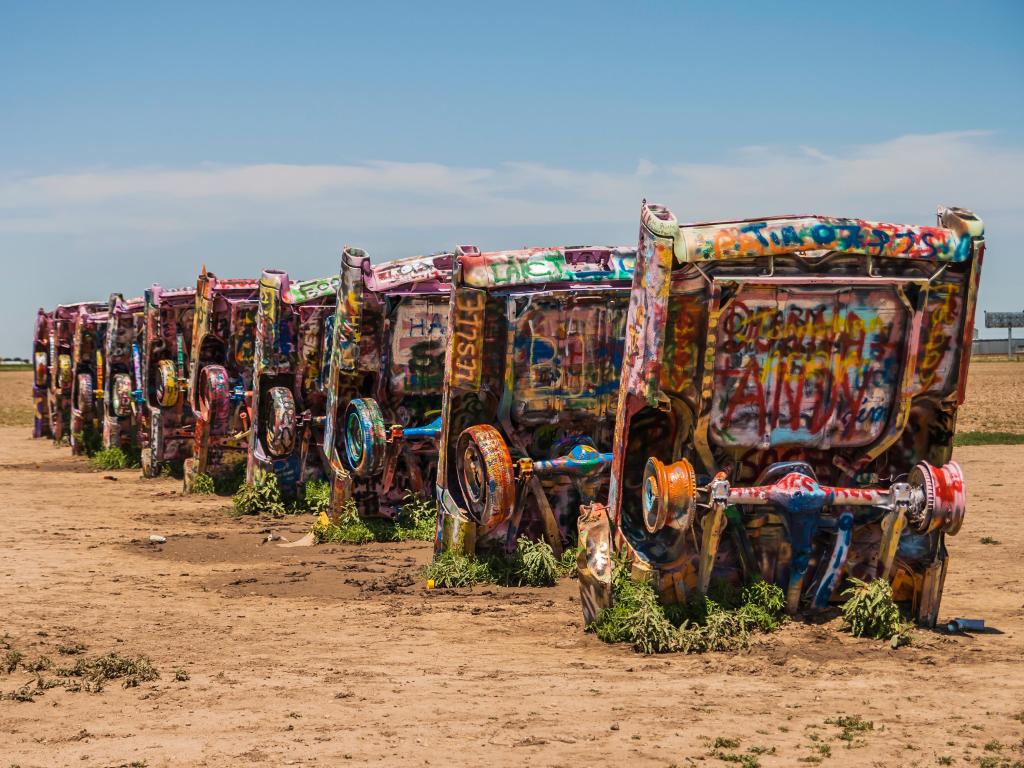 One of the only stops in Texas on this route, Amarillo offers a great opportunity to get to know the Lone Star State and is ideally located right along your route.
If you're looking to get a taste of something quintessentially Texan, we recommend attempting the Steak Challenge at the Big Texan Steak Ranch. Otherwise, make sure to check out the Don Harrington Discovery Center and the Amarillo Botanical Gardens, two fabulous attractions in Amarillo.
When it comes to lodging, don't look further than The Barfield, Autograph Collection, a luxurious and highly rated hotel that makes for the perfect accommodation in Amarillo. This beautiful hotel also offers a fitness center and on-site bar and restaurant serving up delicious meals and fabulous cocktails.
The Barfield is also located in Amarillo's center, close to most of the worthwhile attractions in the city and right by the highway, so you won't have to worry about navigating the smaller roads on your way out of the city.
Relax and unwind in Wichita
For those choosing to take the Direct Route through Kansas, we can't think of a better spot to rest than Wichita, located about 2 hours and 30 minutes from the origin. Wichita is home to some truly fabulous attractions, including the Wichita Zoo, as well as a blossoming restaurant and bar scene where you're sure to find a drink or meal that tickles your fancy.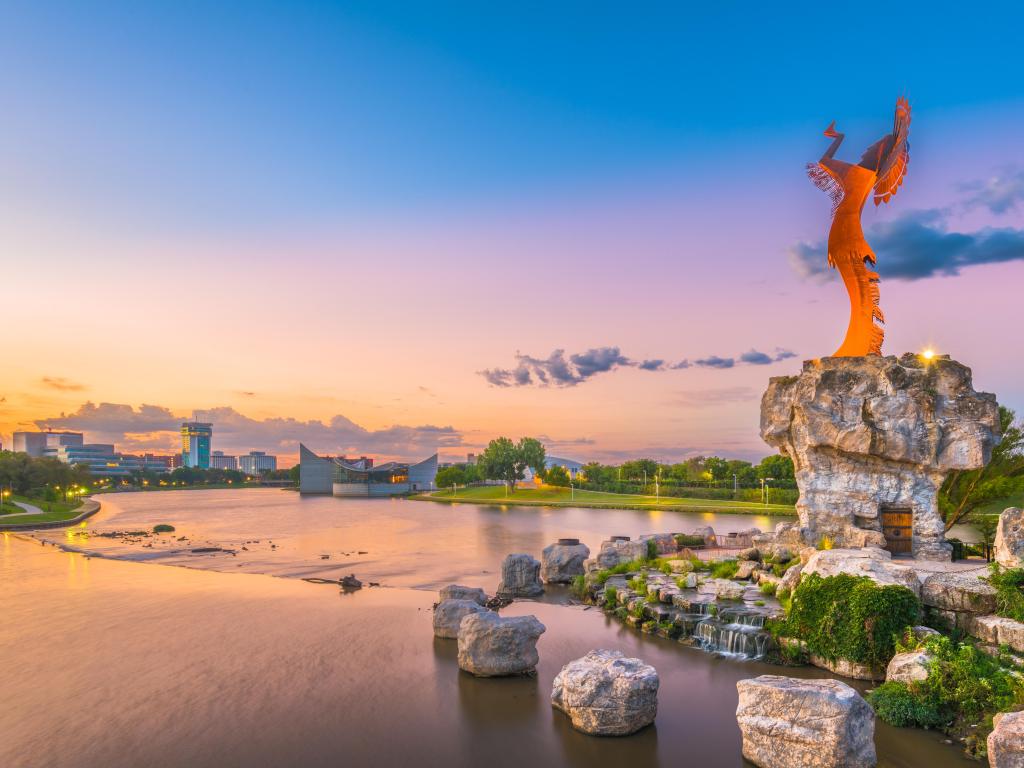 While visiting Wichita, make sure to check out the Sedgwick County Zoo, an animal sanctuary home to dozens of native and non-native animals.
Time allowing, you should also check out the Keeper of the Plains, the meeting point of the Big and Little Arkansas Rivers and home to a larger steel structure overlooking Wichita.
If museums are your thing, make sure to check out the Museum of World Treasures featuring over three floors of unique historical artifacts.
For an amazing stay in the city, we recommend the Hyatt Regency Wichita. This wonderful hotel is centrally located and boasts an on-site restaurant that serves delicious meals for breakfast, lunch and dinner.
You'll also be able to get in a workout at the 24-hour fitness center, which boasts two hot tubs and a heated pool. Best of all, there's parking on site, so no stress about where to leave the car during your sojourn.
The Hyatt Regency Wichita is centrally located, adjacent to the Century II Performing Arts & Convention Center and close to several parks. You'll also have no trouble getting back on the road in the morning as this hotel is right on route!
Where to stay when you reach Denver, Colorado
When you finally arrive in Denver, you'll probably want to relax a little and wind down from the days of travelling. We can't think of a better spot than the Four Seasons Hotel Denver.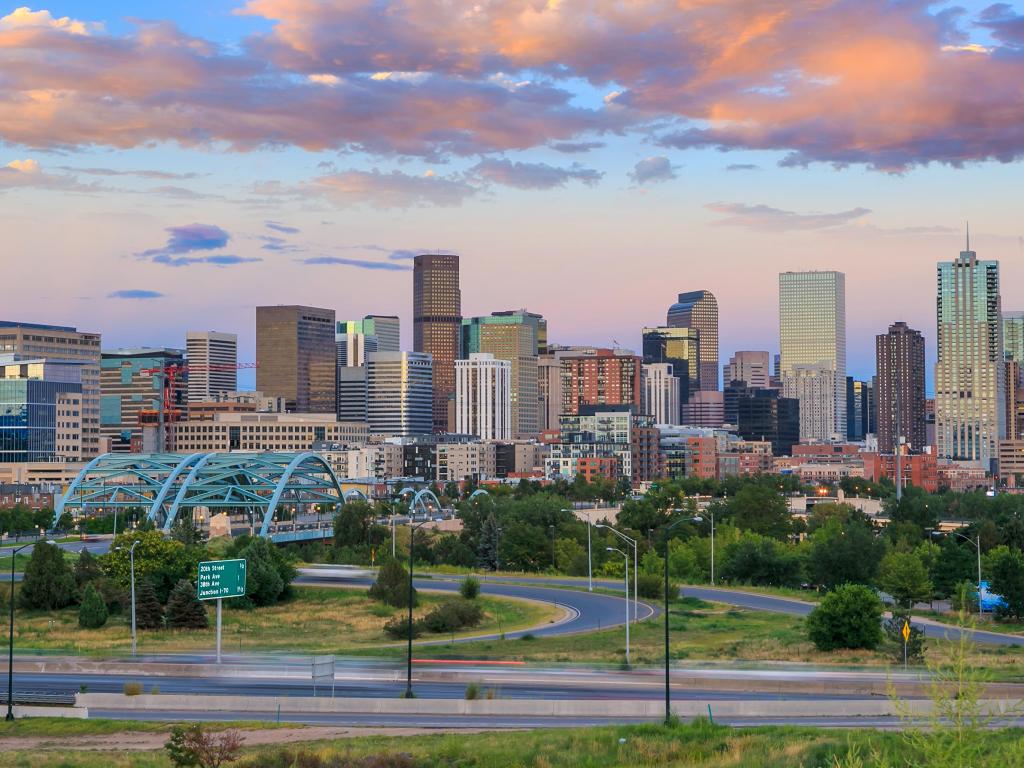 Located right in the center of Denver's busy downtown, the Four Seasons is one of the most luxurious hotels in the city, boasting elegantly decorated rooms with fabulous views of Denver and the nearby mountains.
You'll be spoiled for choice with this hotel's many on-site dining options, including an EDGE Bar on the top floor serving tapas and cocktails. Best of all, the hotel has a rooftop pool and full-service spa and wellness center, as well as a fitness center—all perfect for relaxing and unwinding from your journey!
Things to see on a road trip from Oklahoma City to Denver, Colorado
If you're curious about what all there is to see on this road trip, then look no further than the lists below, where we've compiled some of our favourite attractions on both routes!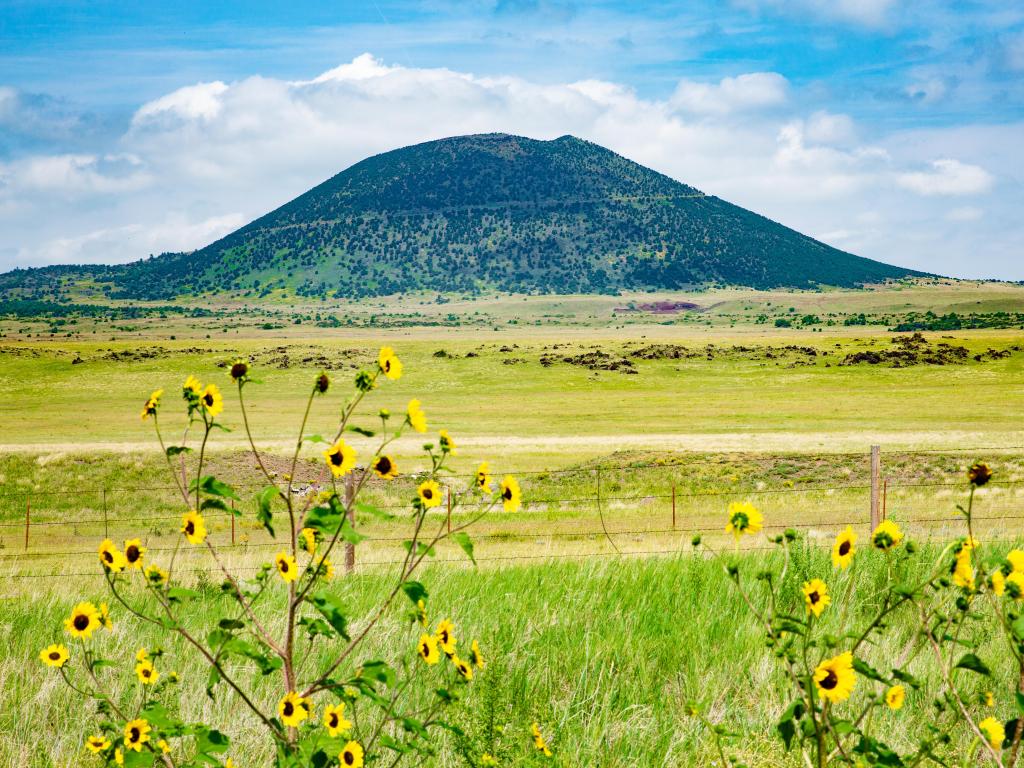 The Direct Route
Sedgwick County Zoo - This wonderful family-friendly zoo is accredited by the Association of Zoos and Aquariums (AZA) and is the perfect opportunity to discover some unique and rare animal species.
Smoky Hill Museum - Discover this small and very well curated museum, dedicated to exploring the history of the Salina, Kansas' agricultural center
S.P. Dinmoors Garden of Eden - Stop by Lucas, Kansas to learn about the life of S.P. Dinsmoor, a Civil War Veteran and outspoken Populist, at this unique heritage home.
Fick Fossil and History Museum - This donation-based museum houses several interesting large dinosaur fossils as well as several archeological tools.
Colby, KS - Colby is a wonderful stopping point on this direct route, a progressive agricultural community that offers wonderful lunch spots and the largest barn in Kansas.
Wichita, KS - The largest city in Kansas as well as on this route, Wichita is a must-see, offering dozens of unique attractions and perfect for a day (or several days) exploration.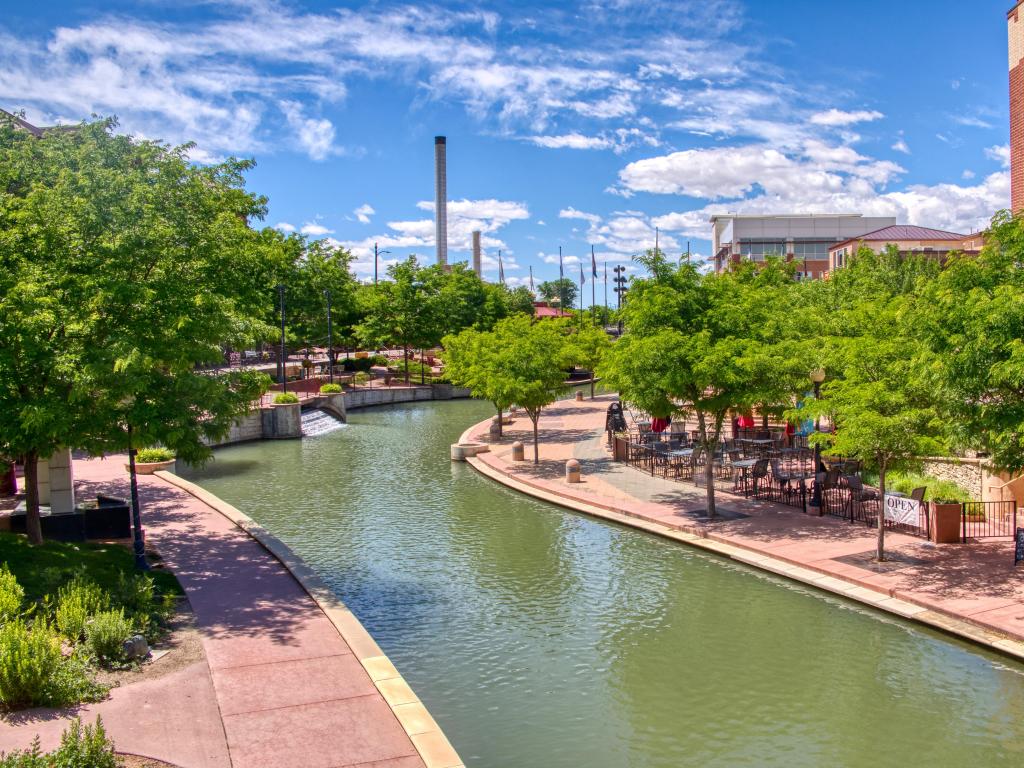 The Colorado Springs Route
Stafford Air & Space Museum – This wonderful museum is located on route 66 and features over 3500 aerospace artifacts, as well as tours and interactive exhibits.
Cadillac Ranch – Near Amarillo, you'll find this incredible public art installation that features graffitied vintage Cadillacs in compromising positions.
Amarillo - Discover the small but mighty city of Amarillo, known for its many cultural offerings including fabulous theatres and a rich culinary scene.
Capulin Volcano National Monument – Explore this national park that boasts some of the darkest skies in the US (perfect for stargazing) as well as a dormant volcano.
Trinidad - Discover the small town of Trinidad, nestled in the Purgatoire River Valley and featuring a historic downtown district.
Pueblo - Known as Colorado's "Steel City", Pueblo is situated right on the banks of the scenic Arkansas River and boasts a unique industrial history.
Spinney Mountain State Park - Add about thirty minutes to your route and catch this geyser (that majestically explodes 70 feet into the air, once every hour) in action.
Colorado Springs - It doesn't get more beautiful than Colorado Springs, a highlight of this route which offers endless opportunities for outdoor sports amongst the stunning natural landscapes of Colorado.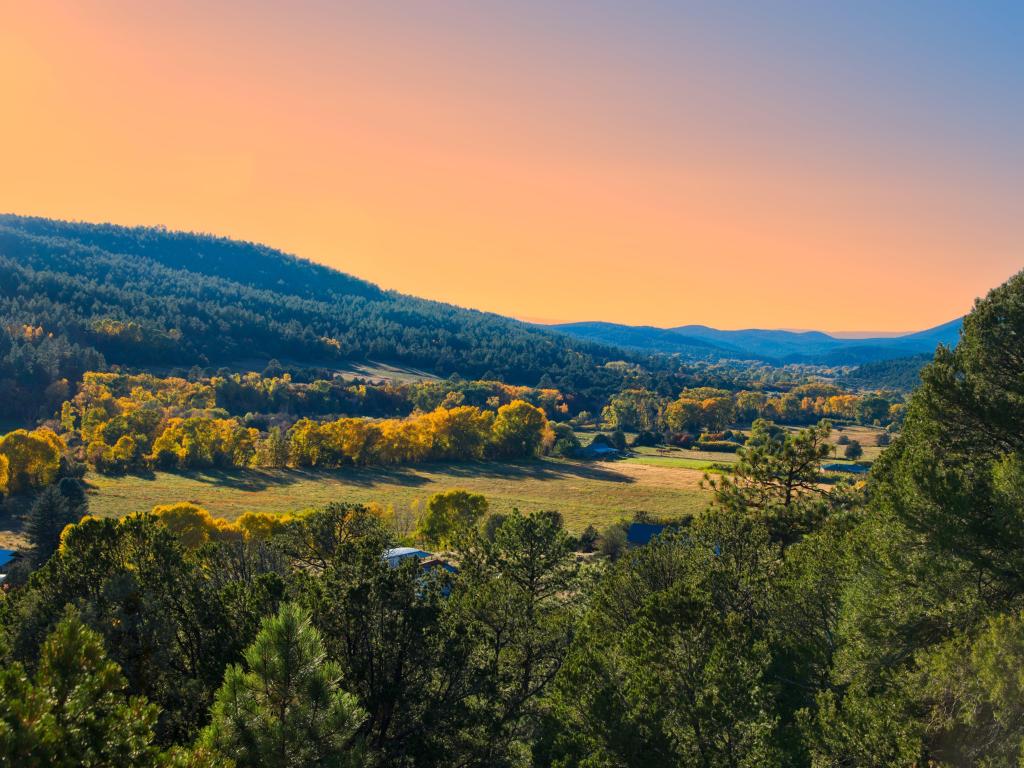 Best time to go on a road trip from Oklahoma City to Denver, Colorado
There is really no bad time to visit Denver, as this mountainous city is known for its semi-arid and high-desert climate and offers a little bit of everything when it comes to weather.
Ultimately, it comes down to what sort of vacation you're looking for, whether you're curious to explore this city during the winter and enjoy snowfall, or if you're interested in seeing Denver light up in the warm summer months.
Summer in Denver is typically hot, with a typical temperature range of between 55- and 90-degrees Fahrenheit. You'll find that this is the busiest season vis-à-vis tourism, with accommodation prices reflecting this uptick in visitors; that being said, it's popular for a reason, as the surrounding area offers tons of opportunities for outdoor sports. Truly the outdoor adventurers' dream!
Denver is one of the best and most popular spots to visit during the winter for winter sport fans as the surrounding Rocky Mountains offer some unbeatable skiing and snowboarding trails.
Winter in this city can get quite chilly, with temperatures sometimes dropping below 10-degrees Fahrenheit and typically not rising above 55 Fahrenheit, so make sure to bundle up if you plan on visiting.
Spring and fall are both great times to visit Denver if you're looking to enjoy this city's many attractions without having to worry about large crowds. These two seasons are shoulder seasons, meaning that tourism typically dies down during this period while the weather is not cold or hot enough yet to really affect your experiences.
Typical temperatures will range between 30 and 80 degrees Fahrenheit—a big range, so make sure to pack a little bit of every kind of clothing and check the forecast before you head out.
There are tons of events and festivals taking place in Denver and nearby Colorado year-round. Fall brings Mountain Bike Races, the Rockledge Ranch Harvest Festival and Oktoberfest.
Winter brings the Mumbo Jumbo Gumbo Cook-Off and Carnivale Parade as well as the Cripple Creek Ice Festival. Spring is the start of the ArtWalks in Old Colorado City, which continue until December, as well as the Canon City Music and Blossom Festival and the Pikes Peak Birding and Nature Festival.
Finally, the summer months bring the Rocky Mountain State Games, the Manitou Springs Wine Festival and the beginning of the Old Colorado City Farmers Market season, which lasts until October. You won't be spoiled for choice when it comes to events in this fabulous city!