Road trip from Perth to Adelaide
If you've ever wanted to take your time exploring Southern Australia, this road trip is for you. Choose between ancient forests and rugged coastlines, or the historic heart of the Australian Goldrush, before heading out to the vast emptiness of Nullarbor, and the pristine beaches and seafood of South Australia.
The 2,760 km road trip from Perth to Adelaide will take you 29 hours to complete. On the way, you will see Gawler Ranges National Park, Port Augusta, Lake Bumbunga, Margaret River, Nannup, Quinninup, Fitzgerald River National Park and Cape Le Grand.
Whichever route you choose, a unique adventure is in store for you. Read on to learn about the best routes, best places to stay, and inspiring locations along the way.
How far is Adelaide from Perth, and how long will the road trip take?
Comparison of road trip routes between Perth and Adelaide

| Route | Distance | Driving Time |
| --- | --- | --- |
| The Direct Route | 2,760 km | 29 hours |
| The Scenic Route | 3,150 km | 38 hours |
| The Ferry Route | 2,610 km | 30 hours |
At just 2,760 kilometres and 29 hours, the Direct Route is your fastest option. This route is faster than our alternative options but misses out on the stunning West Australian coastline, home to richly diverse forests. Please note that stops for fuel and amenities may be limited on this route.
The is also the option to take the ferry from Cowell to Wallaroo on the Direct Route. This will mean that you will have to drive a shorter distance of 2,610 kilometres but add an extra hour to your total travelling time.
Our alternative Scenic Route takes you 3,510 kilometres through incredible Australian landscapes and coastlines. This route is a lot longer than the other options, so our Direct Route would be a better choice for those pressed for time.
Because of the diverse scenery, amount of fun stops, and distance, we recommend taking a week to 10 days for this epic trip.
Best road trip route from Perth to Adelaide
There's no denying that this is a long drive. You'll be covering a sizable chunk of the Australian continent. Yet, with our routes, you'll find a vast array of exciting things to do and see along the way.
On the Direct Route, you'll discover the Gold Rush history of Western Australia and explore the many salt lakes that dot this region. This route promises a diverse range of adventures, from abandoned ghost towns to mountain summits, to pristine beaches and surf spots.
If you opt for the Scenic Route, you'll jump from forest to forest and then beach to beach on this incredibly diverse and magical road trip. You'll explore the ancient forests of Southwestern Australia, hiking through dense trees and climbing mountain summits before hitting the white sandy beaches backed by dramatic cliffs and heathland.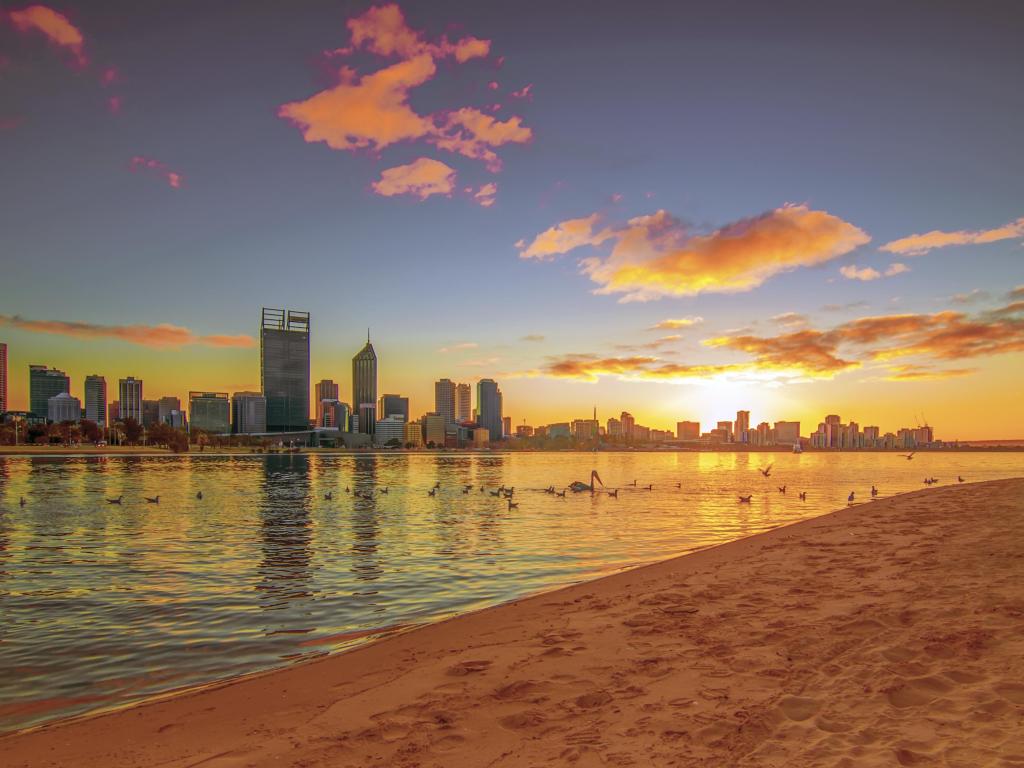 How to drive from Perth to Adelaide
The map above shows our suggestions for the best road trip routes between Perth to Adelaide. Keep reading for detailed descriptions of both routes, where to stay on either one, and the best things to do on the way.
The Direct Route
Drive east out of Perth on National Highway 94. You'll pass beautiful vineyards and forests and slowly enter the drier inland desert.
Past the town of Southern Cross, continue through the mesmerising Yellowdine Nature Reserve. From here, you'll follow the highway through desert landscapes and salt lakes until you reach National Highway 1.
Continue east through the vast wilderness of South Australia and make your way to the beautiful Nuytsland Nature Preserve. Following this direction, you'll pass through beautiful towns and beaches on your way into Adelaide.
The Scenic Route
From Perth, head south on State Route 2. Continue on through vineyards and forests. From here you can make a detour to check out the iconic surf beach of Margaret River.
Take National Route 1 along the scenic coastline. You'll pass the scenic Fitzgerald River National Park and postcard-worthy views of Cape Le Grand.
Continue north along Dundas Nature Preserve and check out unspoiled wilderness and wildlife. Drive east along National Highway 1. Soon, you'll pass the Nuytsland Nature Preserve and some of Australia's most beautiful beaches.
Drive through charming towns and beautiful islands, including the Nuyts Archipelago. From the coast continue on into the exciting town of Port Augusta. After checking out the town, drive south and enter the city of Adelaide.
Best places to stop between Perth and Adelaide
At around 30 hours or more of driving time, you'll definitely want to make a few stops along the way. From azure waters and pristine beaches to colourful desert landscapes, there are plenty of places to soak in the scenery along the way.
We've included our favourite places for an overnight rest, including a few excellent hotel options to make your choice easier.
Learn about the local history in Kalgoorlie
Located a little over 6 hours into the Direct Route, Kalgoorlie is the perfect place to take a break and enjoy the surroundings. There are plenty of things to see and do in this conveniently located city, including the start of the world's longest golf course.
Kalgoorlie is a famous destination on the Golden Pipeline Heritage Trail and was the site of Australia's largest gold mine for many years. Make sure to check out the Super Pit, once Australia's largest open-cut gold mine. This still working mine offers incredible insight into the Australian gold mining industry.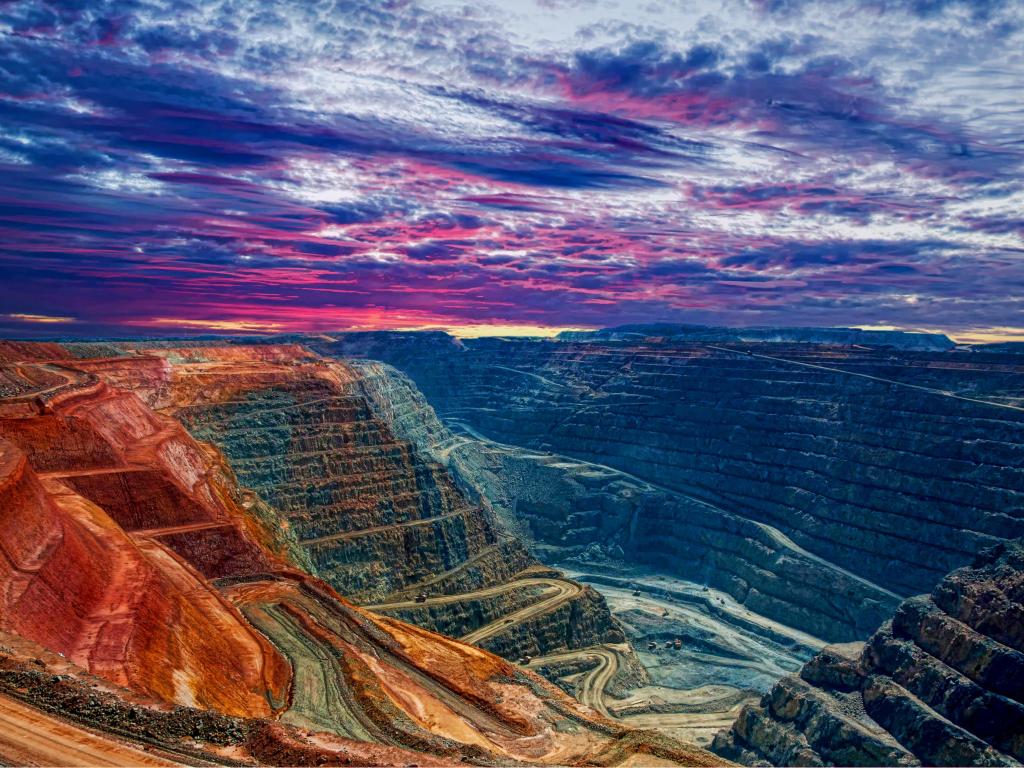 If you wish to learn more, a visit to the Museum of the Goldfields is a must. This museum houses exhibits about Aboriginal culture as well as the history of the Eastern Goldfields.
While visiting Kalgoorlie, we recommend staying at the Rydges Kalgoorlie. This stylish hotel offers a haven of tranquillity with beautifully maintained gardens and a relaxing poolside area. The hotel also has a delicious on-site restaurant and a bar.
The Museum of the Goldfields is a 30-minute walk from the hotel, which is located in the fashionable South Kalgoorlie neighbourhood. The Boulder neighbourhood is located a similar distance away and home to an exciting craft beer scene if you would like to venture out for a pint.
Enjoy the relaxing beaches in Albany
On the Scenic Route, check out the town of Albany just 7 hours and 20 minutes into the road trip. Albany is home to exquisite beaches and whale spotting opportunities and was once a whaling port.
Besides the beautiful beaches, Albany is full of historical sights. The city is a prominent memorial to the Australian troops of WW1, as the last port of call for troopships.
History buffs can explore the Princess Royal Fortress and learn about the Imperial British and military history of the area at this fortress sitting atop the summit of Mount Adelaide. Close to the fortress is the National Anzac Centre, boasting historical artefacts detailing the role Australian and New Zealand forces played in WW1.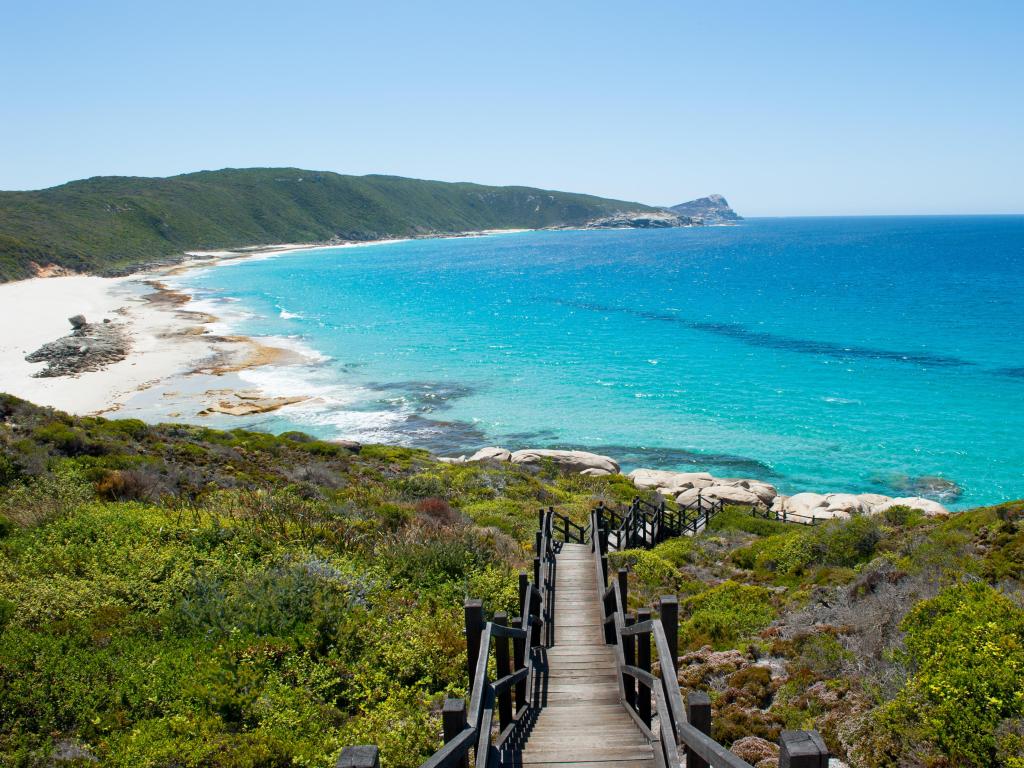 After relaxing at the beach and sightseeing after your long drive, our top choice as to where to stay is The Beach House at Bayside. This beautiful property has a stunning courtyard to relax and cosy up to your favourite book in.
A favourite among couples, this beautiful hotel is between Emu Point and Middleton Beach on Middleton Bay. It is also a short walking distance from the historic Albany Golf Course and Albany Heritage Park. The art galleries, restaurants, and shops of Albany are also a short drive away in the Albany town centre.
Where to stay when you reach Adelaide
When you arrive at your destination, we recommend resting at Pullman Adelaide. Stylish and luxurious, this hotel is in the bustling heart of Adelaide.
The hotel is situated 15 minutes away from Rundle Street, famed for its cafe culture and fashion boutiques. Relax in the lap pool after a day of sightseeing or driving and enjoy views of the beautifully kept gardens of Hindmarsh Square.
Things to see on a road trip from Perth to Adelaide
Both routes offer plenty of exciting stopovers and views. Explore natural wonders, historical sites, charming countryside towns, and plenty of open spaces along both routes.
The Direct Route
York - The oldest inland town in Western Australia, this town is famous for the colonial architecture and outstanding natural beauty of the town's surroundings.
Mount Brown - Hike 964 metres to the summit of one of the highest peaks in the Southern Flinders Ranges. The summit circuit is a grade 1 14.9km hike, with the trail taking you through the fantastic Mount Brown conservation park.
Wave Rock - Take a detour to see the iconic natural rock formation shaped like a towering, breaking ocean wave. The awe-inspiring natural phenomenon is a mind-boggling attraction.
Kanowna - Once a bustling, thriving town, this ghost town is now home to only ten people. Visit this intriguing ghost town, sitting on Maduwongga tribal lands.
Kalgoorlie - Welcome to the centre of Australia's gold rush. Visit the Super Pit, learn about the history of the gold mine and industry, and tee off on the longest golf course in the world.
Lake Lefroy - See the vast expanse of Lake Lefroy, an immense salt lake which for most of the year has an efflorescent salt crust that can be seen from space!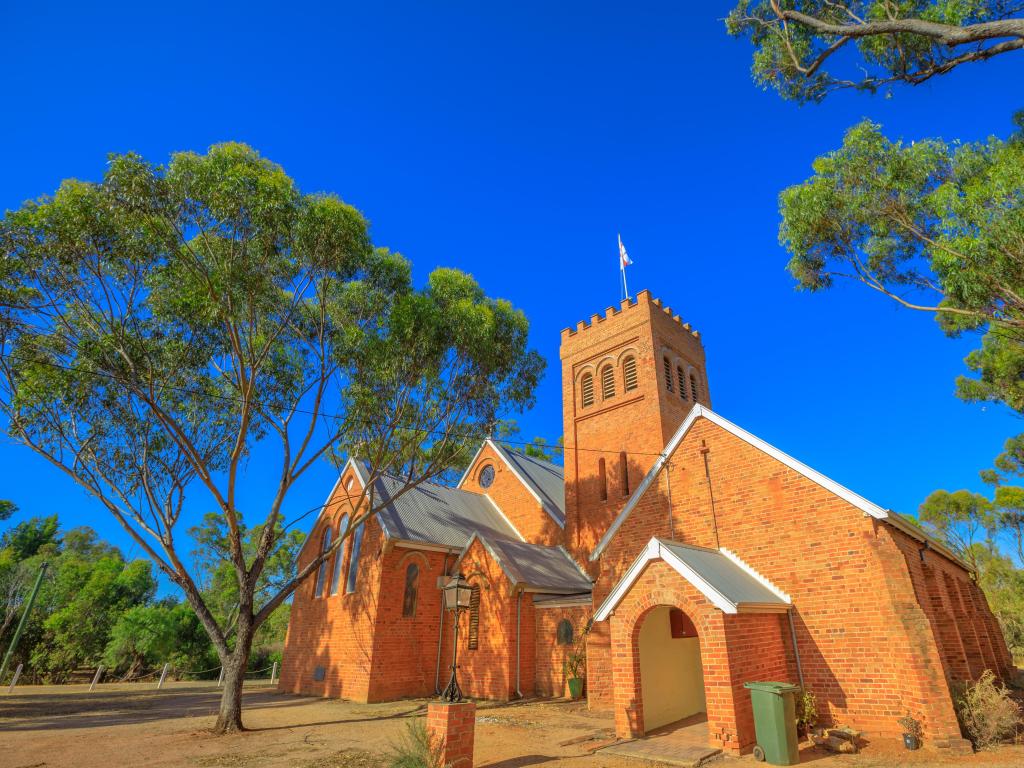 The Scenic Route
State Forests - Take time to stroll through the various state forests that lie outside of Perth, including Mundaring, Jarrahdale, Youraling, and Dwellingup.
Bunbury - Famous for many dolphin sightings, Bunbury is also home to a vibrant art scene with great bars and restaurants. Bottlenose dolphins often swim close to the shore at Koombana Bay, and visitors can explore the wildlife-rich mangroves in Leschenault Inlet.
Kevill Road Waterfall - Also known as Yalgardup Falls, this waterfall may not be tall, but the falls stretch widely across the river creating serene and beautiful natural attractions.
Margaret River - Margaret River is known as a food and wine paradise, home to local vineyards, chocolate factories, and a delightful farmers' market. See stingrays at Hamelin Bay and go dolphin and whale watching at Augusta, plus check out one of the world's surfing capitals.
Nannup - Nestled in the forests of Western Australia, Nannup offers beautiful walks, bike trails, and drives through the forests and alongside the river. Changing with each season, there is always a spectacular experience to be had in Nannup.
Quinninup - Hidden amongst the giant ancient Karri forests of the Southern Forests region, this jewel of the south is filled with nature walk trails perfect for exploring the huge diversity of flora and fauna.
Mount Frankland National Park - Just one of the many national parks and forests in South West Australia. Mount Frankland dominates this park with its impressive granite peak. Covering 31,000 hectares of tingle, jarrah, and Karri forest, this park allows visitors to explore the huge natural diversity of the area.
Giant Tingle Tree - Stand in the heart of the giant Tingle tree, located deep in the Tingle and Karri forests. Hollowed out by a fire, this huge red tingle tree is a truly unique experience.
Conspicuous Cliffs - Standing high above the heathland, these magnificent cliffs offer breathtaking views of the white sandy beach and river flowing out to the sea below.
Peaceful Bay - As the name would suggest, this bay provides a respite from the wild south coast, offering visitors a tranquil coastal experience. Marvel at the ancient seascape, perfect for swimming, snorkeling, and surfing.
Greens Pool - Visit the breathtaking sandy white beach and boulders of Green Pools. This sheltered beach is part of William Bay National Park and offers views that need to be seen to be believed.
Ocean Beach - Another pristine beach with stunning turquoise waters and white sands, this beach is serene and picturesque, as well as boasting a good range of hotels, shops, and restaurants.
Denmark - Home to beautiful beaches and charming shops and restaurants. Denmark is a picturesque country town shouldered by huge boulders, creating a unique environment.
Albany - Spend time in the oldest city in Western Australia, which sits overlooking King George Sound. Known for whales passing through, Albany is a city of historical military importance and offers beautiful coastal walks along the dramatic shoreline.
Torndirrup National Park - Explore the wild and rugged coastal park, famed for wave-carved rock formations, including one that forms a natural bridge. Bald Head Walk Trail covers the Flinders Peninsula and provides impeccable views.
Fitzgerald River National Park - This national park offers wilderness, walking, wildflowers, whale watching, promising a botanical wonderland to its visitors. It is one of Australia's largest parks and is home to around 200 species of birds.
Cape Le Grand - White sands and orange-streaked granite await you at the ancient coastline of Cape Le Grand. Secluded bays of white sandy beaches. This national park offers visitors some of the finest beaches in Western Australia.
Esperance - Another perfect beach, with striking turquoise waters and wild landscapes. The beaches in Esperance have fantastic surf, and islands that shelter fur seals and sea lions.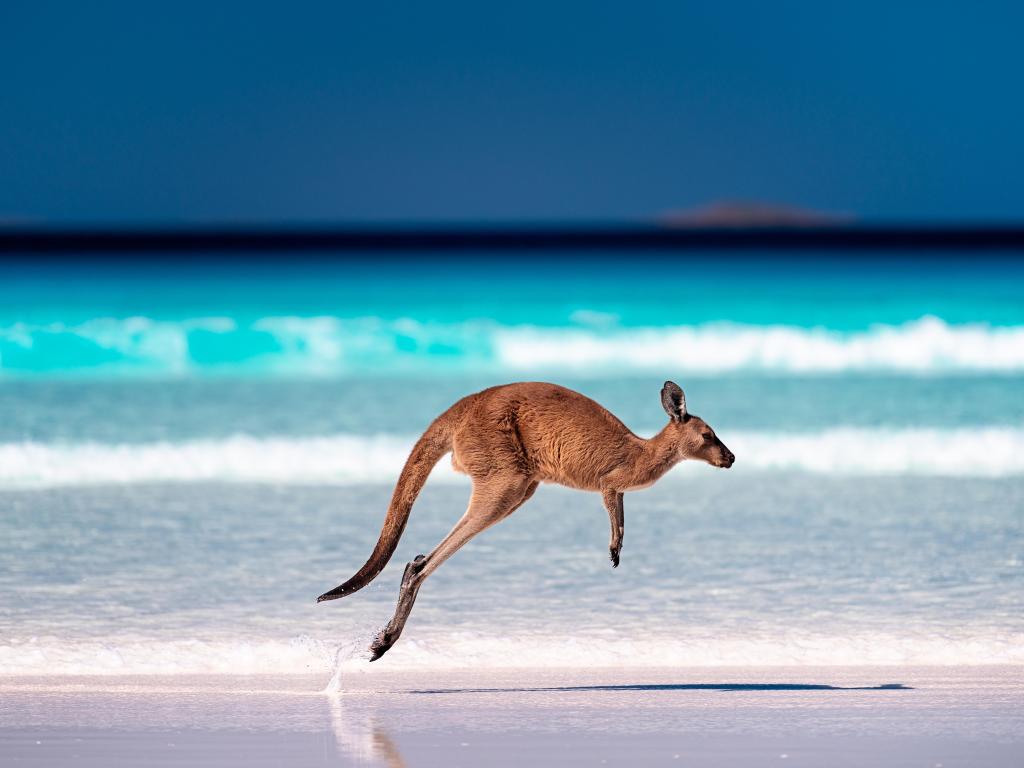 Both Routes
Norseman - A small town where the Nullarbor begins. This town has an interesting gold rush history. This is a small and quiet town, but make sure to stop here for fuel and refreshments!
Nullarbor Plain - Not necessarily a stop, more what to look out on whilst you drive, the vast Nullarbor Plain stretches from Norseman to Ceduna. This drive will take you over the 90-mile straight, the longest stretch of straight road in the world.
Nullarbor National Park - Explore the largest semi-arid cave system in the world. A dry flat landscape stretches as far as the eye can see, dipping only where the surface has collapsed into sinkholes. There are no trees here, which gives the area its name.
Bunda Cliffs - See spectacular coastal views from these magnificent cliffs, where the turquoise water crashes against the rugged coastline. Visitors between May and October may even spot Southern Right Whales visiting the area to breed.
Ceduna - This is the Oyster capital of Australia! With country charm and beautiful beaches, Ceduna has plenty to offer visitors. From oceans filled with whales, year-round fishing and incredible surf at Cactus Beach.
Streaky Bay - Paddle in the crystal-clear shallows, or head out to deeper waters and experience swimming in the shark cage, built to keep you safe in the water. Streaky Bay is known for its fantastic fishing, and you can buy fresh produce from Streaky Bay Marine Products.
Gawler Ranges National Park - Known for its spectacular red rock formations, this national park is where history, conservation, and aboriginal culture come together. Keep your eyes peeled for the wildlife that calls this national park home. See the incredible Organ Pipes rock formation for a breathtaking memorable experience.
Lake Gairdner - Another detour option is to visit Lake Gairdner, the expansive salt lake. When this lake is flooded it is the third largest salt lake in Australia.
Port Lincoln - Take a detour to Port Lincoln, the seafood capital of Australia. Home to some incredible beaches, pristine swimming and fishing waters, and a supreme spot for sea lions and great white shark encounters.
Port Augusta - Looking out on the Spencer Gulf, this is a popular spot for fishing, sailing, canoeing, and dolphin watching. Port Augusta is also home to the brilliant Australian Arid Lands Botanic Gardens, where you can learn about the plants that are native to this area.
Mount Remarkable National Park - Hike the 960-metre-high summit of Mount Remarkable for views of the Willochra Plain and Spencer Gulf. With a range of trails meandering through the foothills of the mountain, this native forest is filled with birds and historical ruins of old farming buildings.
Lake Bumbunga - Fulfil all your Instagram needs with this Bubblegum pink salt lake. The colour of the water varies from bright bubblegum pink to a striking white to a mesmerising blue depending on the salinity of the water.
Port Wakefield - Get to know the charming riverside town of Port Wakefield, known for its welcoming and refreshing roadhouses that have housed many a weary traveller.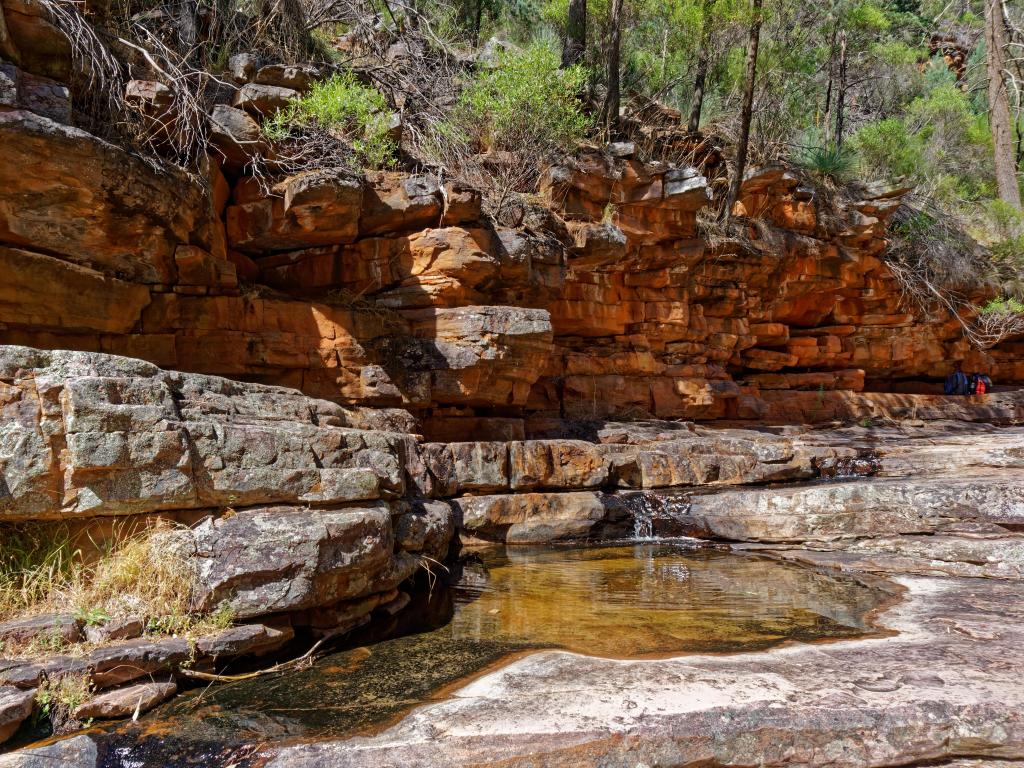 Best time to go on a road trip from Perth to Adelaide
Adelaide experiences warm dry summers and mild winters, making it a popular year-round destination. Attractions in Adelaide range from world-class museums to ocean wildlife spotting cruises.
Summer temperatures range from 17 degrees C to 28 degrees Celsius and rainfall is rare. Adelaide enjoys low levels of humidity, making summer days comfortable. Although occasionally soaring to temperatures above 40 degrees, Adelaide tends to be the most comfortable of the Australian cities in the summer.
June is the wettest month, although it remains the driest of all the Australian capitals. Temperatures range from 8 degrees Celsius to 16 degrees, and frosts are common in the Adelaide Hills. This is perfect weather to enjoy the many indoor attractions.
Autumn sees the city and surrounding countryside turn delightful shades of orange and gold, with temperatures ranging from 13 degrees to 23 degrees with very little rainfall.
Spring in Adelaide is pleasantly warm during the day, with average temperatures between 11 degrees and 22 degrees. Evenings can get cold quickly, especially in the early months.
Adelaide is known as the city of festivals in Australia. The Adelaide festival takes place every year in March and celebrates the tremendous diversity of arts and culture in Australia.
Artists from around the world travel to Adelaide each year for WOMADelaide, a festival celebrating world music and dance. Adelaide Fringe is the southern hemisphere's largest open-access arts festival, with performances running for a month in pubs, parks, tents, and theatres across the city.