Road Trip from Philadelphia to Orlando
If you're looking for a road trip like no other to the sunny, vibrant state of Florida, then this epic journey from Philadelphia to Orlando is just the one for you. The route will take you through places that you're sure to remember for a lifetime.
The 1,040-mile road trip from Philadelphia to Orlando takes 16 hours to drive. You'll pass Washington, Baltimore, Richmond, Savannah and Charleston, as well as attractions like Monticello, the Smithsonian Museums, and Congaree National Park.
There's so much to see on this trip: from iconic cities to the forests of Southern Carolina. From wild places like Savannah National Wildlife Refuge to sites like Monticello and Middleton Place. All of these help tell the story of the nation's history in unique, compelling ways.
So keep reading to learn more about the best route to follow, the best time to visit, and our favorite places for an overnight stop on this once-in-a-lifetime trip to Orlando.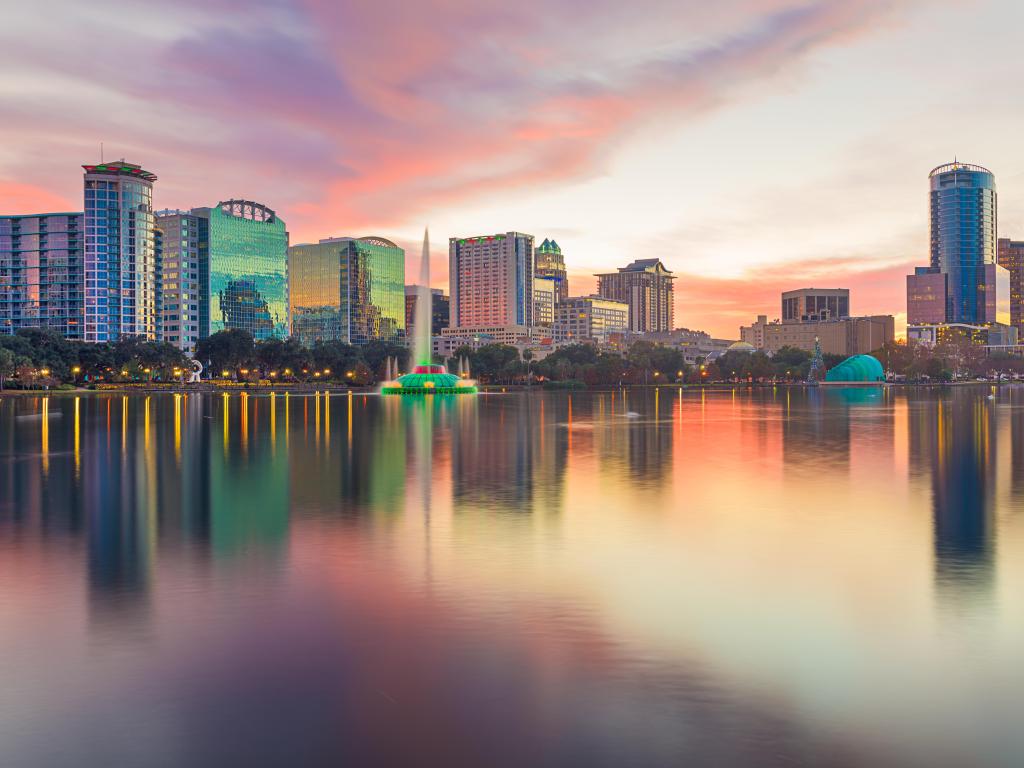 How far is Orlando from Philadelphia, and how long will the road trip take?
Comparison of the Direct Route and Delaware Route between Philadelphia and Orlando

| Route | Distance | Driving Time |
| --- | --- | --- |
| The Direct Route | 1,040 miles | 16 hours |
| The Delaware Detour | 1,110 miles | 18 hours |
The road trip from Philadelphia to Orlando is 1,040 miles long via the Direct Route and will take around 16 hours without accommodating any detours or snack pit stops.
Alternatively, you can take the Delaware Detour to increase your journey to 1,110 miles and add an extra 2 hours of driving.
While it isn't impossible to drive the entire distance within a day, it doesn't sound like a relaxing way to begin a holiday (especially given that you'll have to go through Washington DC traffic).
In addition, you would also miss out on the chance to discover the natural wonders and historical monuments that are along the way.
If you can divide the trip into two to three days, you'll be able to visit monuments like The Cathedral Basilica of St. John, George Washington's Mount Vernon, and explore the wilderness at Manchester State Forest and Congaree National Park as you drive through the forests of South Carolina.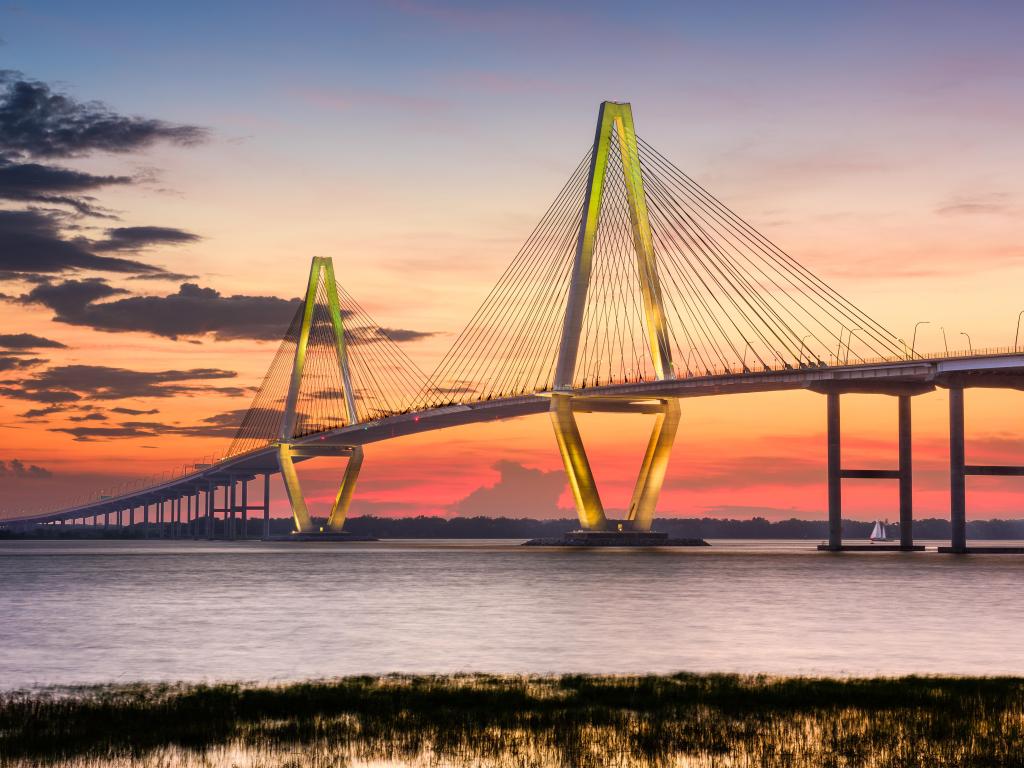 Best road trip route from Philadelphia to Orlando
There are two routes that you can take while on a road trip from Philadelphia to Orlando - one that goes through major cities like Washington, Baltimore, Richmond, and the other that avoids the traffic (and iconic sites) of these cities and goes through Delaware.
The Direct Route from Philly to Orlando through DC is a primarily interstate route with slight detours onto state roads if you stopover for any monuments or National Parks.
Though more scenic in its first leg, the Delaware Detour adds around two hours and 70 miles to your trip, but it does take you right along stretches of the Delaware Coast.
Which route you take depends on how much time you have for the drive, and whether you'd prefer to see the world-class museums and important national monuments, or slow the pace a little and enjoy some ocean views before you hit Interstate 95 heading south.
How to drive from Philadelphia to Orlando
The map above shows our suggestions for the best road trip routes between Philadelphia and Orlando. Keep reading for detailed descriptions of both routes, where to stay on either, and the best things to do on the way.
The Direct Route
From South Penn Square, you'll get on Interstate 676 East/US Route 30, and after a while, merge with Interstate 95 South and enter the First State of Delaware.
You'll drive by the beautiful Delaware River and pass by attractions like the Brandywine Park and Hendrickson House Museum, which you can visit.
Keep left to stay on Interstate 95 South as you enter Maryland. You'll pass through the city of Baltimore, where you can spend some time exploring the Baltimore Museum of Art or the Fort McHenry National Monument before making your way onto Interstate 895 South.
From here, you'll take Exit 4 to get onto Baltimore-Washington Parkway and soon continue onto State Highway 295 to enter the District of Columbia. You can spend some time at the capital's many monuments and historical icons, or get lunch at a bistro by the Potomac River.
You'll merge with Interstate 95 South as you enter Virginia, and follow the same road all the way through to North Carolina.
As you make your way through South Carolina and Georgia you can visit places like Charleston and Savannah to really get a feel for the history and heritage of these two fantastic cities. Or stop at Myrtle Beach to relax by the ocean before continuing south into Florida.
The beautiful coastal drive as you enter Florida will be memorable as you continue to drive on Interstate 95 South making your way through Jacksonville and past Daytona Beach. All that's left is to hop onto Interstate 4 which takes you into the heart of Orlando.
Delaware Detour
If you'd prefer to swap the big-city attractions of Baltimore and Washington DC for ocean views and small town charm, take the Delaware Detour for the first part of your trip.
Leave Philadelphia along Interstate 676/US Route 30 as with the main route, but leave Interstate 95 at Exit 4A to join Delaware Route 1.
Continue along Delaware Route 1 to reach Towers Beach, Delaware Seashore State Park and Fenwick Island State Park before crossing into Maryland, where the road becomes Maryland Route 528.
After Ocean City, turn onto US Route 50, which takes you to Route 113, then at Pocomoke City you'll join Route 13. Along this stretch of the route you can detour to visit Assateague Island National Seashore or Chincoteague Island.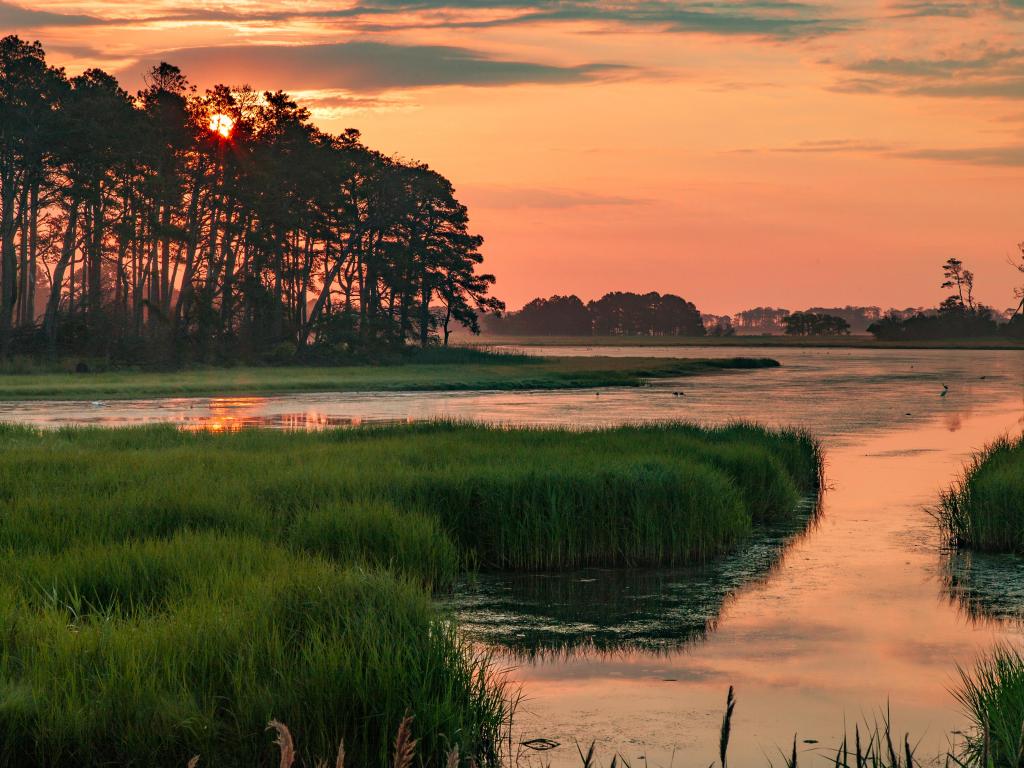 Otherwise, continue along Route 13, taking your time to explore some of the small towns along the way, before stopping in Cape Charles to admire its historic district and beachfront.
Take the Chesapeake Bay Bridge-Tunnel to reach Norfolk, Virginia, crossing the city on I-64, I-264 and I-664 before joining US Route 58 at Exit 13A.
Follow Route 58 as far as Emporia, where you'll re-join the Direct Route, taking the I-95 across into North Carolina and continuing south until you reach Orlando.
Best places to stop between Philadelphia and Orlando
If you decide to divide your trip into two or three days, there are several places where you can spend a comfortable night and get a chance to explore nearby sites that will leave you in awe.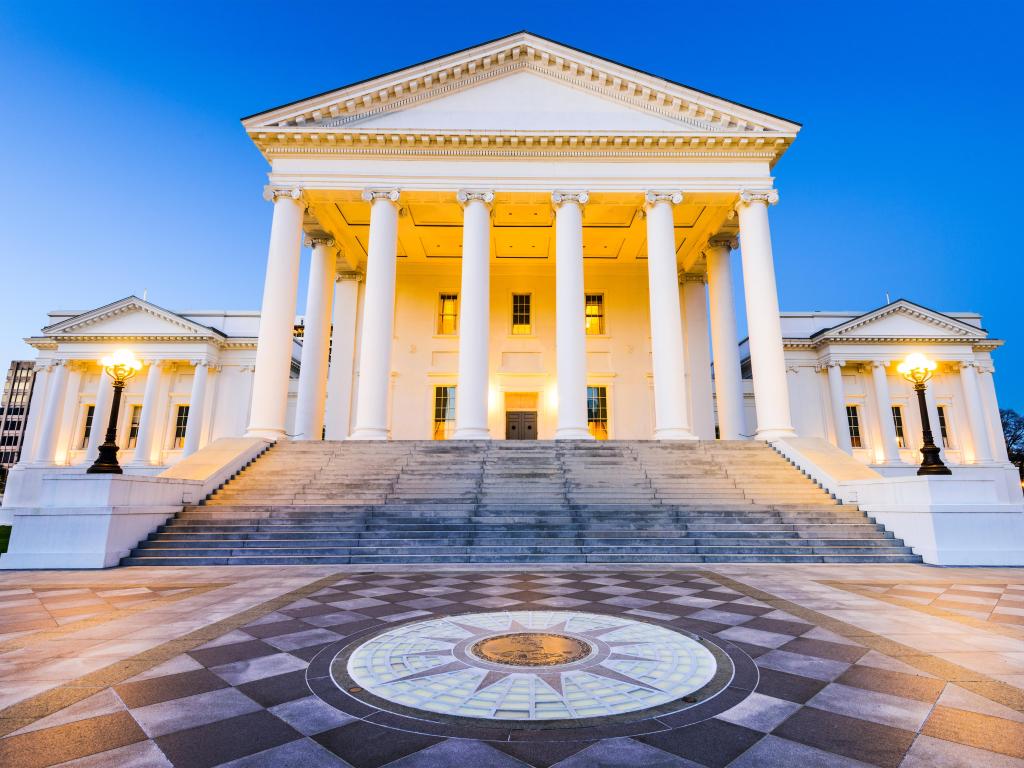 Spend the night in Richmond
Whether you've decided to begin your journey after a day at work, or started early to explore the sights of Baltimore or Washington DC, Richmond makes the perfect first stop on the Direct Route.
Around 4 hours south of Philadelphia, you could always just grab dinner, put your feet up and hit the road again bright and early the next day. But with plenty of attractions in Richmond too, it's worth adding in a little time to see the city.
The Virginia Museum of Fine Arts, the Lewis Ginter Botanical Gardens and the Poe Museum are all well worth a visit. Or head to the Richmond International Raceway or Kings Dominion Theme Park if you'd like to squeeze a little more action into your stay.
If you have a little more time, take a short drive out of the city to visit Monticello, President Jefferson's private residence where you can learn about the nation's third President.
It's worth noting that Richmond's sights are spaced out over quite a distance, but the central location of the Graduate Richmond hotel will help you make the most of your night in town. It also has private parking, to help take the hassle away from arriving in a new city.
Its cool interiors and comfortable rooms make this a great choice, but it's the show stopper rooftop bar and pool that make this feel hotel more special than your average overnight stop.
Wrap up your evening with a delicious meal and a walk by the James River before heading back for a good night's sleep.
If you are looking for an out-of-town alternative, for some supreme relaxation, we also recommend the Virginia Crossings Hotel. This sumptuous estate is everything you could look for in a countryside stay, with statuesque architecture, beautiful gardens and luxurious facilities at every turn.
Explore the magnificent town of Charleston
Though a slight detour from the Interstate, a visit to Charleston makes the extra driving time worthwhile. You'll pass through whether you're taking the Direct Route or the Delaware Detour.
This South Carolina port town is one of the most famous cities in the South, and for good reason. With waterfront views, colorful historic streets, and private galleries that you can dip into as you pass by, it's a great place to just explore and soak in the sights and atmosphere.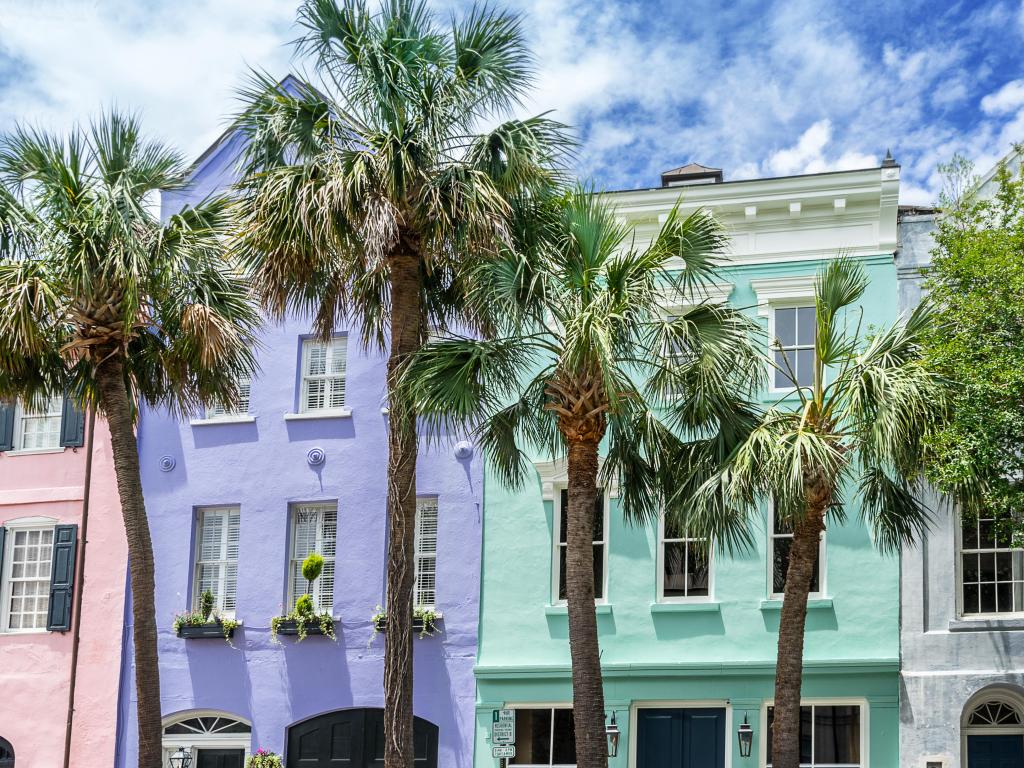 To find out more about the city's history, take a trip out to Fort Sumter in the bay, or look for ghosts at the Old City Jail. Alternatively you can take a short drive out of town to Middleton Place to hear the stories of the enslaved people whose work shaped so much of the South.
While there's no shortage of brilliant accommodation options in this historic, out-of-a-fairytale-like town, the interiors, facilities, and overall grandiose atmosphere of the Francis Marion Hotel seem to be unbeatable.
Located in the heart of the city overlooking Marion Square, you'll be within walking distance of iconic sites like the Gibbes Museum of Art, the Charleston Museum, King Street shopping district, and more.
You'll be charmed by the property's state-of-the-art spa and its full-service restaurant called the Swamp Fox, which serves authentic Southern cuisine, or take a short walk into the city to enjoy an evening meal.
Kick back and relax in Orlando
Once you arrive in Orlando there's no shortage of attractions to keep you entertained. The challenge is selecting which ones to visit if you're only in town a couple of days.
It's impossible to mention Orlando without thinking of its huge selection of theme parks, which bring so many visitors to the city each year. Visit Epcot, the Magic Kingdom, the Animal Kingdom and more when you head to Walt Disney Resort Florida.
When you're done, Universal Studios and Universal's Volcano Bay water park are waiting for you too.
In case that's not enough, you've also got the Kennedy Space Center just out of town, where you can experience space travel simulators or marvel at rockets from NASA's previous space missions. Or for something different again, take a trip out across the Everglades to explore Florida's famous wetlands.
There are so many fabulous accommodation options to choose from in town, but if we had to pick we'd go for Universal's Endless Summer Resort - Surfside Inn and Suites. Its rooms are bright and airy and the fabulous pool will be a bonus if you want to unwind after a long day at the parks.
With guest transport to Universal Orlando Resort's three theme parks, and early entrance to the Wizarding World of Harry Potter, you'll be able to get the most out of your time in Orlando during a stay here.
Things to see on a road trip from Philadelphia to Orlando
There are many things to explore along the route while on a road trip from Philadelphia to Orlando. Though there are plenty of attractions worth visiting, here are a few that you really shouldn't miss!
Direct Route only:
National Aquarium - Located in Baltimore, it is a famous landmark with several aquatic exhibits, a shark tank, an interactive dolphin show, and more.
Horseshoe Casino Baltimore - A trendy entertainment spot located in Baltimore, it houses slots and table games with several bars and restaurants to choose from.
The White House - The official residence of the US President since the 19th century, you can take a self-guided tour and get a glimpse into the life of the POTUS.
Smithsonian National Air and Space Museum - Museum located in Washington, with displays of space vehicles, machines, and tech, which showcases the journey of air travel and space exploration.
Smithsonian National Museum of Natural History - A free-for-all museum located in Washington which hundreds of unique exhibits.
Lincoln Memorial - A neoclassical monument opposite the Washington Monument in celebration of the infamous 16th US President, Abraham Lincoln.
George Washington's Mount Vernon - A historical plantation of the first President George Washington and his wife; that you can tour.
Virginia Museum of Fine Arts - Located in Richmond, it is one of the largest art museums in the country, offers free admission, and houses the art of renowned artists from across the world.
Monticello - a slight detour, President Jefferson's property from 1769 is located in Charlottesville, Virginia. It offers a tour, has a museum and wineries where you can opt for a wine-tasting tour.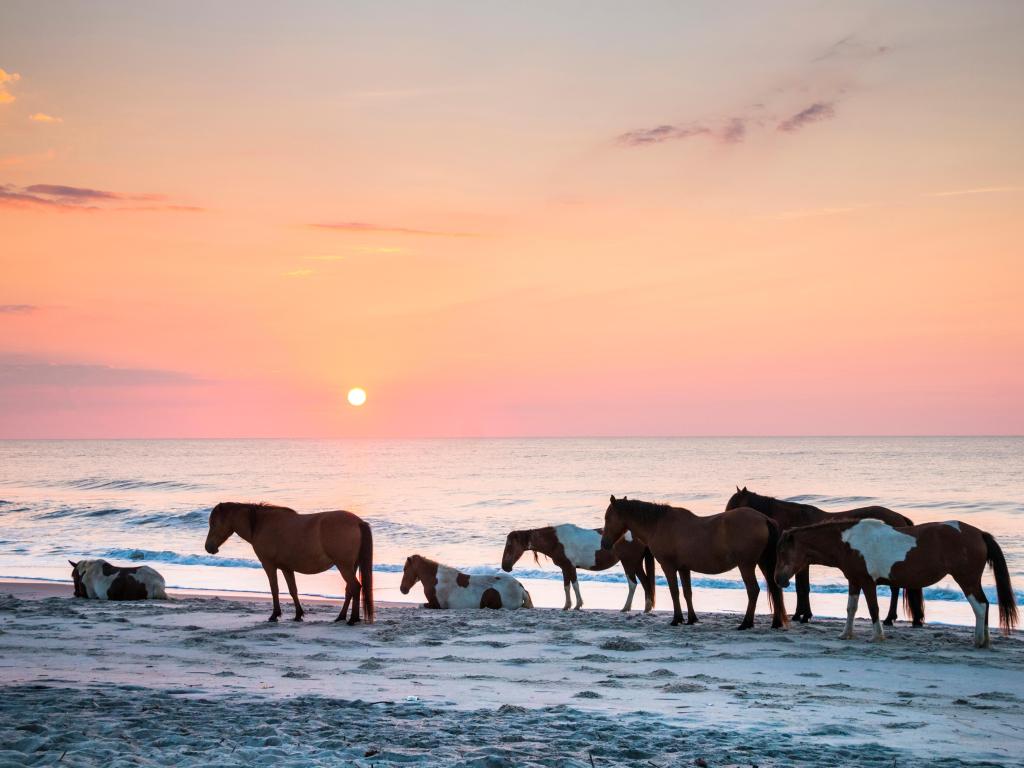 Delaware Detour only:
Cape Charles - Take to the water to explore Chesapeake Bay by kayak, or simply enjoy the town's sheltered sandy beaches and historic buildings.
Ocean City - As its name suggests, this city on the sea has stunning beaches to enjoy, and also a great food scene if you're looking for somewhere to get a meal.
Assateague Island National Seashore - Visit this barrier island for remote beaches and hikes through the dunes, but be aware you'll need to bring your own food and drink with you from the mainland.
Norfolk - Stop off at Virginia Zoo when you pass through this lovely waterfront city.
Great Dismal Swamp National Wildlife Refuge - This wild swamp is a haven for migratory birds and large mammals including black bears and bobcats. There are many options to hike or kayak through this important natural habitat.
Both Routes:
Manchester State Forest - A 28,000-acre forest in South Carolina with hiking trails, ponds, and hunting areas.
Historic Charleston City Market - Located in the city's heart, it is a four-clock market with typical Southern food, crafts, art, and more.
Middleton Place - A slight detour, this expansive property and former rice plantation located outside Charleston, South Carolina, has beautiful landscaped gardens and is a great place to learn about the history of enslaved labor in the South, and its ongoing legacy.
Congaree National Park - A 26,276-acre National Park in central South Carolina, it is home to towering trees and a variety of unique flora and fauna.
The Cathedral Basilica of St. John - Located in Savannah, Georgia, it is a state-of-the-art 19th-century Roman Catholic church with stained glass windows and neo-gothic interiors.
Savannah National Wildlife Refuge - A large wildlife refuge area located in Georgia and South Carolina, with several wildlife spotting opportunities and hunting areas.
Jacksonville Zoo and Gardens - Located in Florida, it boasts many attractions, a train, an expansive garden, and a well-equipped kids' zone.
Kennedy Space Center - NASA's interactive visitor center outside Orlando, showcasing all things space.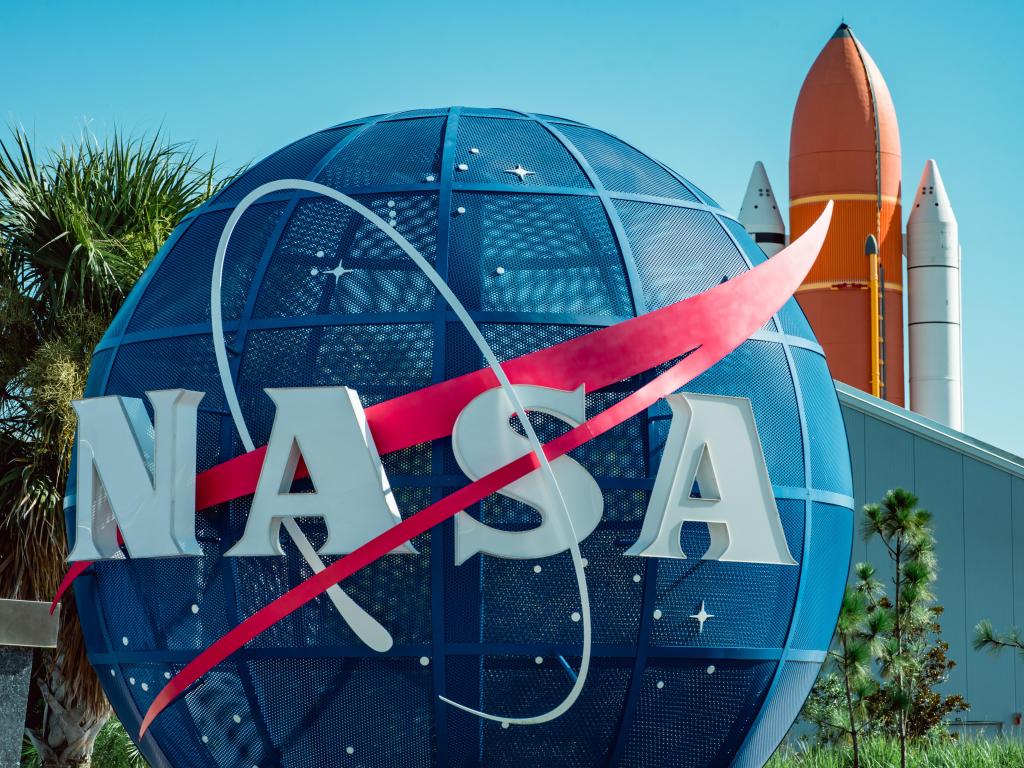 Best time to go on a road trip from Philadelphia to Orlando
Though you can make the road trip from Philadelphia to Orlando during any season, your experience is sure to be better in some seasons than others.
While temperatures in Florida never really dip below 70 degrees - meaning that even the winter can be a good time to visit the area - don't forget that the northern part of this trip experiences much more variation through the seasons.
Since many of the activities and attractions in Orlando are outdoors, many people prefer to visit in spring or fall when temperatures are a more comfortable 75-85 degrees. If you travel in spring you can also catch Savannah's fantastic St Patrick's Day celebrations. Expect a solid 10 degrees cooler in Washington and Philadelphia though, and plan for this accordingly.
That said, you'll experience the full range of Florida attractions in the summer, with theme parks including Disneyland, Universal Resort and Magic Kingdom Park really coming alive. And if you swing by Charleston in early June you can include Spoleto Festival, an internationally renowned performing arts festival.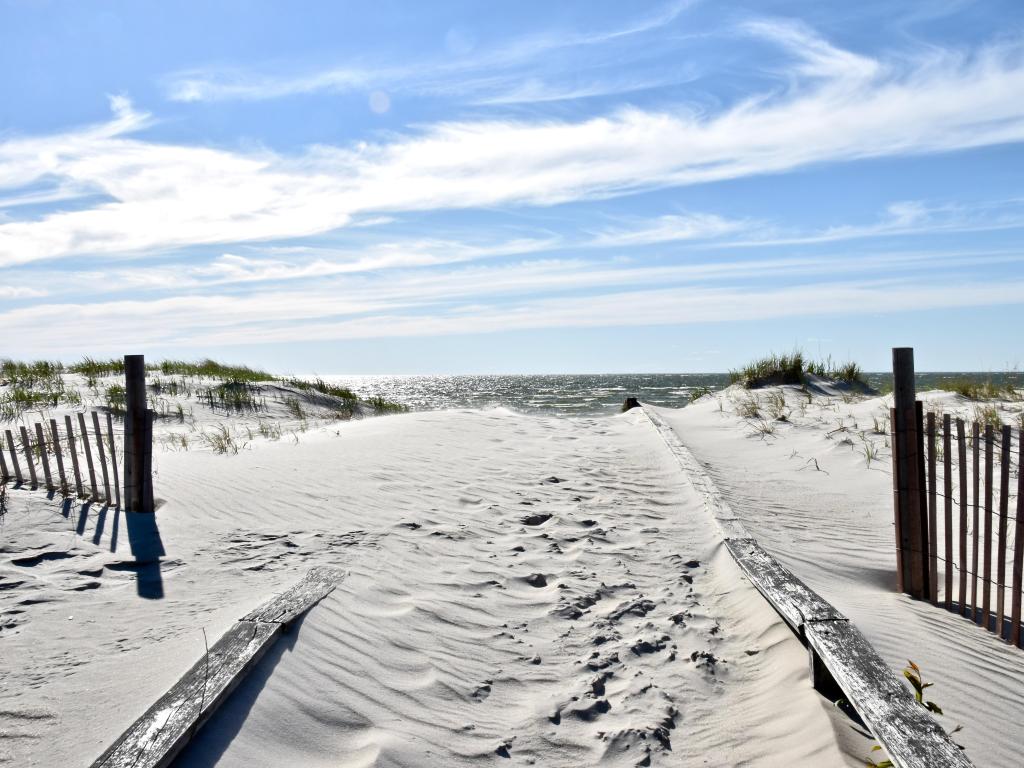 However, Orlando's parks are also the most crowded at this time of year, with accommodation prices soaring accordingly. This is also the wettest part of the year in Florida, and with Orlando prone to hurricanes you'll also have to watch out for those when planning your trip.
The fall makes a good time to drive through Washington, Baltimore, Richmond and the forested regions of Southern Carolina, as you'll get a chance to drive through beautiful orange and red-hued foliage.
No matter what time of year you choose to plan your road trip, make sure you pack all your essentials, spread out the journey into as many days as possible, and soak in every bit of the sites you cross while you make your way to the magical city of Orlando.