Road Trip from Portland to Cannon Beach
A road trip from Portland to Cannon Beach is a perfect weekend getaway. It may not be an epic long road trip, but it is filled with interesting places to visit and things to do. If you are looking for a break from the city, here is why a Cannon Beach road trip might be perfect.
The 145-mile road trip from Portland to Cannon Beach will take 3 hours 45 minutes to drive. Key stops along the way include Cape Meares, Cape Falcon, Tillamook Creamery and Hug Point State Park, as well as Tillamook and Clatsop State Forests.
Keep reading to find out how to get the most out of your road trip from Portland to Cannon Beach, including what the best route is, where to stay and places to visit along the way.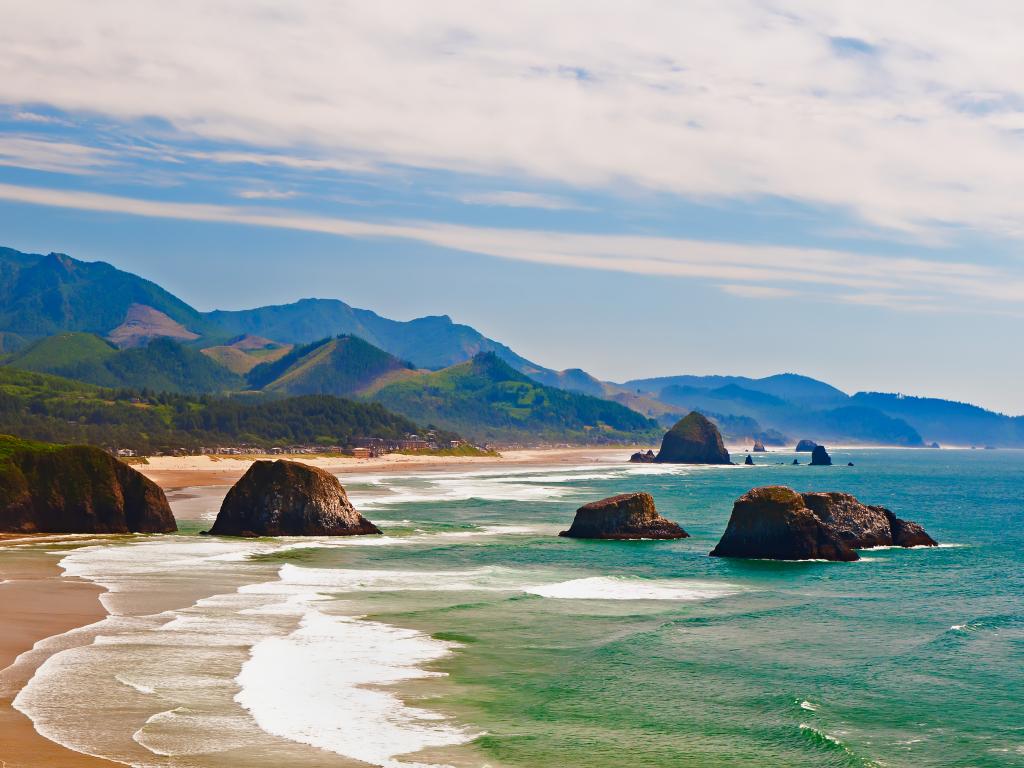 How far is Cannon Beach from Portland and how long will the road trip take?
Comparison of road trip route options between Portland and Cannon Beach

| Route | Distance | Driving Time |
| --- | --- | --- |
| Southern Route | 145 miles | 3 hours 45 minutes |
| Northern Route | 121 miles | 2 hours 45 minutes |
| Central Route | 80 miles | 1 hour 30 minutes |
The shortest road trip route from Portland to Cannon beach is 80 miles, which would only take about an hour and a half to drive. However, there isn't that much to see along this route, so I would advise following either the northern or southern routes for a more interesting trip.
The northern route is about 120 miles and will take you approximately two hours and forty five minutes. The southern route is slightly longer at 145 miles with a drive time of three hours forty five minutes.
Ideally, you want to give yourself at least a day to drive each route. This will give you plenty of time to visit the unique attractions along the way. The northern route will take you along the mighty Columbia River in the footsteps of the Corps of Discovery.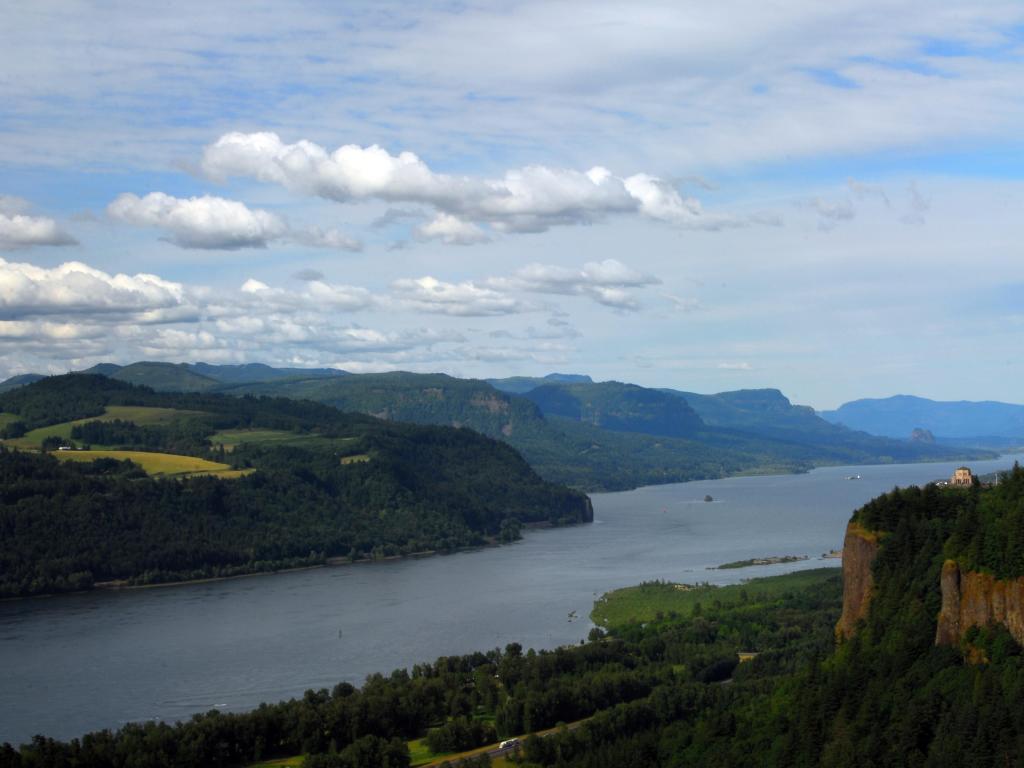 The southern route will take you along the coast, and includes stunning scenic locations along the way, like Cape Meares. Both routes follow main highways with brief detours off the highway to visit different historic or scenic locations.
If you're looking to see as much as possible, your best course of action would be following the northern route to Cannon beach and then returning via the southern route. This will allow you to see everything on offer in this beautiful part of Oregon.
Best road trip route from Portland to Cannon Beach
There are three main routes if you want to go on a road trip from Portland to Cannon Beach. The central route is the fastest but offers little as far as things to see along the way. The ideal version of the trip combines the southern route in one direction and the northern on the other.
How to drive from Portland to Cannon Beach
The map above shows our suggestions for the best road trip routes between Portland and Cannon Beach. Keep reading for detailed descriptions of both routes, where to stay on either, and the best things to do on the way.
Southern Route
Take Highway 26 West out of Portland. After passing North Plains, turn off Highway 26 onto Route 6. Route 6 will lead you on a winding route through Tillamook State Forest towards the coast.
Follow Route 6 into Tillamook and then take Bayocean Road towards Cape Meares. Retrace your steps into Tillamook when you have visited Cape Meares and turn north onto Highway 101.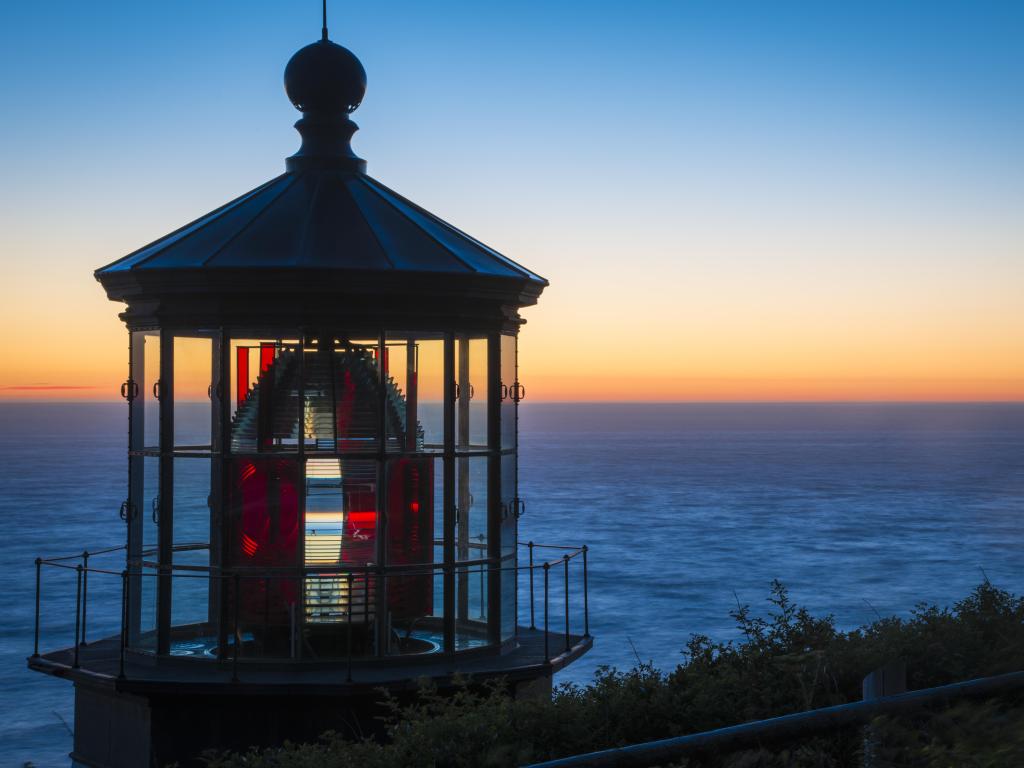 Highway 101 will take you through Bay City and around Tillamook Bay. Stay on Highway 101 as it leads you north along the coast, passing through Wheeler and around Nehalem Bay.
Once you are past Oswald West State Park, the famous Cannon Beach and Haystack Rock are not far away. Turn off Highway 101 into Cannon Beach before beginning your exploration of this beautiful beach.
Northern Route
Leave Portland on Highway 30, heading north alongside the Columbia River. You will pass through the towns of Scappoose, St. Helens, and Clatskanie.
Highway 30 will take you along the border with Washington State next to the Columbia River estuary. After passing through Astoria, you will cross the Youngs River with amazing views of the river.
Detour off Highway 30 onto Route 104 at Warrenton. Route 104 will take you to Fort Stevens State Park at the mouth of the Columbia River. Return to Highway 104 after visiting the park and continue following it south.
You will pass through the towns of Gearhart and Seaside before arriving at Cannon Beach.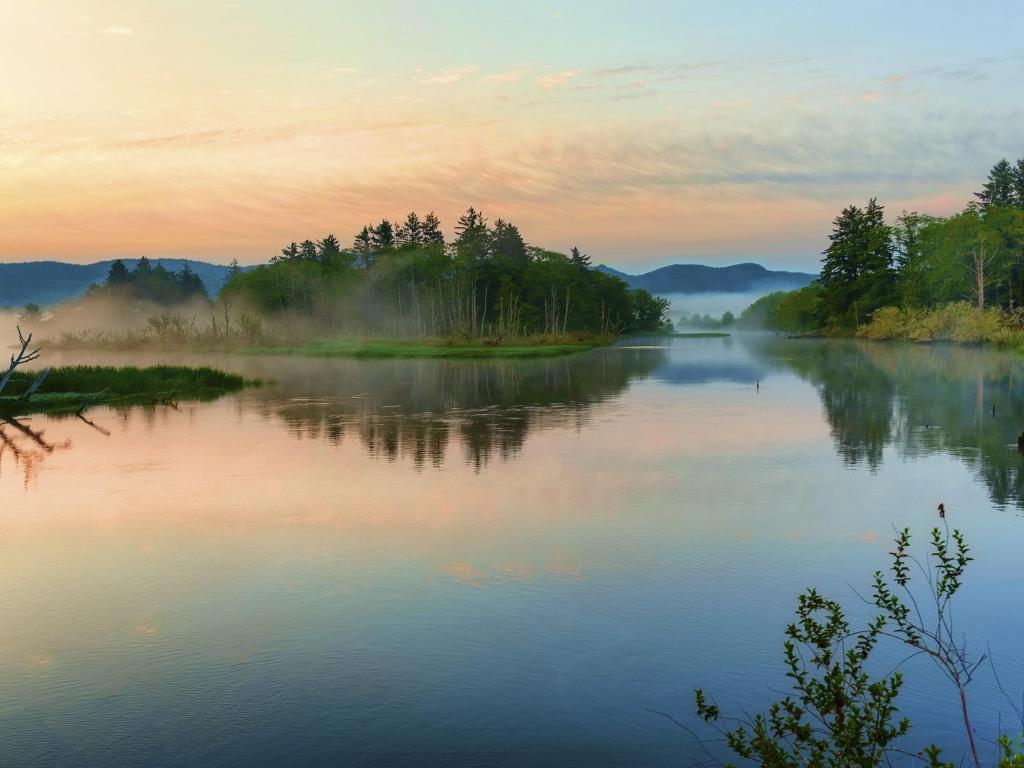 Central Route
This route offers the quickest way to get to Cannon Beach. If time is of the essence, then this is the best route to take.
Exit Portland on Highway 26 heading west. This will take you out of the suburbs of Portland towards the coast. Highway 26 will take you through small towns like Manning and Mishawaka, along with Nehalem County Park.
Follow Highway 26 until you almost reach the coast. Merge with Highway 101 for a short distance to take you into Cannon Beach. This route is straightforward and by far the fastest way to Cannon Beach.
Best places to stop on a road trip from Portland to Cannon Beach
A road trip from Portland to Cannon Beach is a perfect distance for a weekend trip. I would recommend spending Saturday driving to Cannon beach, with a night in one of the hotels recommended below. Then on Sunday you can return to Portland via one of the alternate routes.
Relax on Cannon Beach
The Hallmark Resort is the place to stay if you want the best rooms in town and the highlights of Cannon Beach within walking distance. It sits as close to the beachfront as you can get and boasts spectacular views of Haystack Rock. The hotel also offers a wide range of luxury amenities.
The location of the Hallmark resort couldn't be better. Walk out back of the resort, down a flight of stairs, and you are on the beach. The center of Cannon Beach is also only a short 10-minute walk from the hotel.
The Hallmark Resort has heated pools, hot tubs, saunas, a fitness center and massage services. They also offer complimentary bicycle rentals if you want to explore further afield without your car.
Some rooms have wide views of Cannon Beach, and all are spacious and well-equipped. Combine the location and great amenities with the price and you have an unbeatable deal by West Coast standards.
Revitalize yourself with a seaside stay
The Kathryn Riverfront Inn is a luxurious hotel situated right at the center of Seaside, a short 15-minute drive from Cannon Beach. Seaside beach is only a short walk from the hotel's front door, making this a great option if you want to visit Cannon Beach and the surrounding area.
The hotel has a full range of amenities, like a gym, a fancy indoor pool, hot tub, and sauna. You can also have a hearty complimentary breakfast every morning, making sure you are fueled for a day of exploring.
All rooms are spacious, and some even have balconies with views over the town and river. If you are traveling for a special occasion, you can book a room with a hot tub and fireplace for some added ambiance.
With a great location and plentiful amenities combined with a reasonable price, this hotel is hard to beat. Just be sure to book a room well in advance since this part of the States is constantly brimming with adventure-hungry tourists.
Please check our comprehensive guide out to learn more about beautiful Cannon Beach:
READ MORE - Our Guide to Cannon Beach
Things to see on a road trip from Portland to Cannon Beach
The Northwest Coast of Oregon is a beautiful and historic coastline. On your road trip from Portland to Cannon Beach, allow yourself time to stop and see some sights along the way. Here are some places you could visit.
Northern Route
Columbia River Maritime Museum - Visit the Maritime Museum to learn about Oregon and America's maritime history.
Lewis and Clark Historic Park - Visit the Fort where the Corps of Discovery spent the winter of 1805-1806 after reaching the Pacific Ocean.
Fort Stevens - Fort Stevens perches right at the end of the Columbia River Mouth with fantastic views over the river.
Wreck of Peter Iredale - You can find the remnants of the four-masted sailing vessel Peter Iredale on the beach at Fort Stevens State Park.
Sunset Beach - Sunset Beach is the end of the Fort to Sea trail that was used by Lewis and Clark to get to the Pacific Ocean.
Seaside - Seaside is one of Oregon's most popular beach destinations. Take a stroll on the beach or dine at one of many restaurants.
Cannon Beach Art Galleries - Cannon Beach is known for its local artists and galleries. Here are a few to try visiting, White Bird Gallery, Images of the West, and the Oregon Gallery.
Southern Route
Tillamook State Forest - Why not stop for a hike as you drive through the center of this lush, forested park? Try the short Wilson River trail.
Tillamook Air Museum - The Tillamook air museum is home to a 7-acre hangar, built during World War 2 to house a navy blimp.
Cape Meares - Cape Meares is the epitome of Oregon's coast, with dramatic, heavily forested cliffs dropping into the wild Pacific.
Tillamook Creamery - Sample some local Oregon produce at the creamery, you can also go on a self-guided tour to see behind the scenes.
Cape Falcon - Cape Falcon is one of Oregon's most scenic coastal locations, a must-see along this route.
Hug Point State Park - Hug Point is a great place to visit if you want to go for a walk on the beach. There is easy access to the beach and some fascinating geography to marvel at.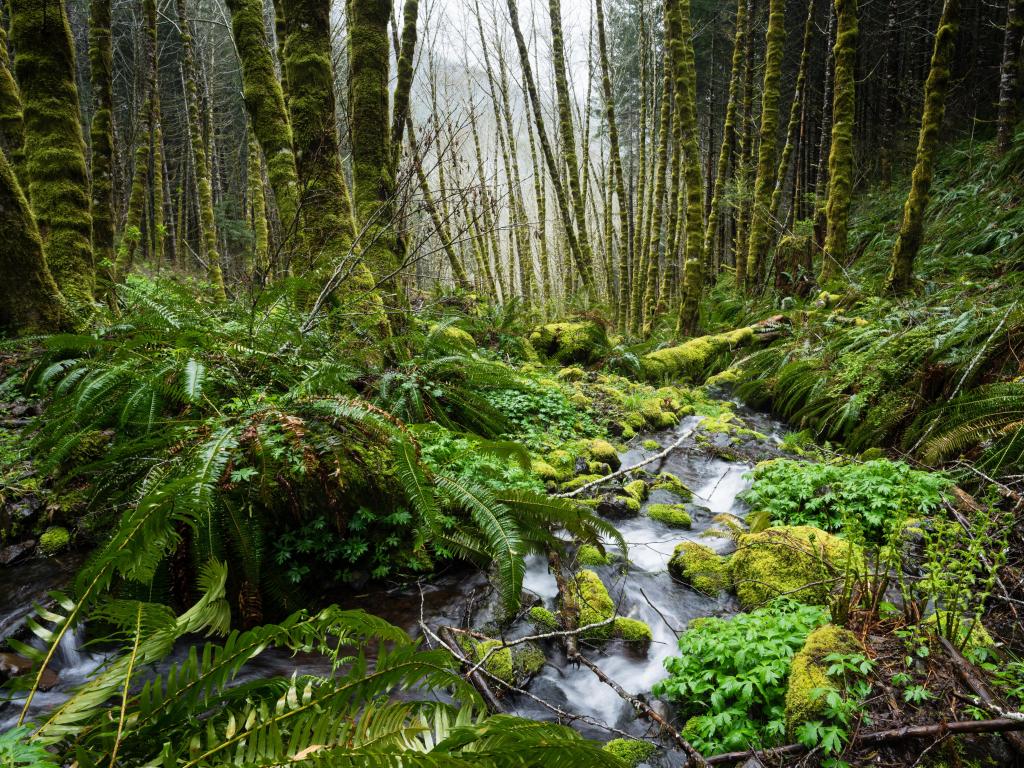 Best time to go on a road trip from Portland to Cannon Beach
You can go on a road trip from Portland to Cannon Beach at any time of year. Summer is the most popular season, but that doesn't mean it's the only time you can visit.
Cannon Beach is much more laid back during the shoulder seasons and winter. If you like attractions a little bit quieter, then it may be the perfect time to go. If you decide to visit during the winter, you might be able to get a better deal on a hotel.
The weather in winter is wilder, typically being quite wet and overcast. However, this can bring some magical conditions with fog and crashing waves, creating quite an unforgettable atmosphere.
Winter is particularly special because it brings migrating gray whales to Oregon's coast. December through January is a great time to see migrating whales, as they are heading south to find warmer water.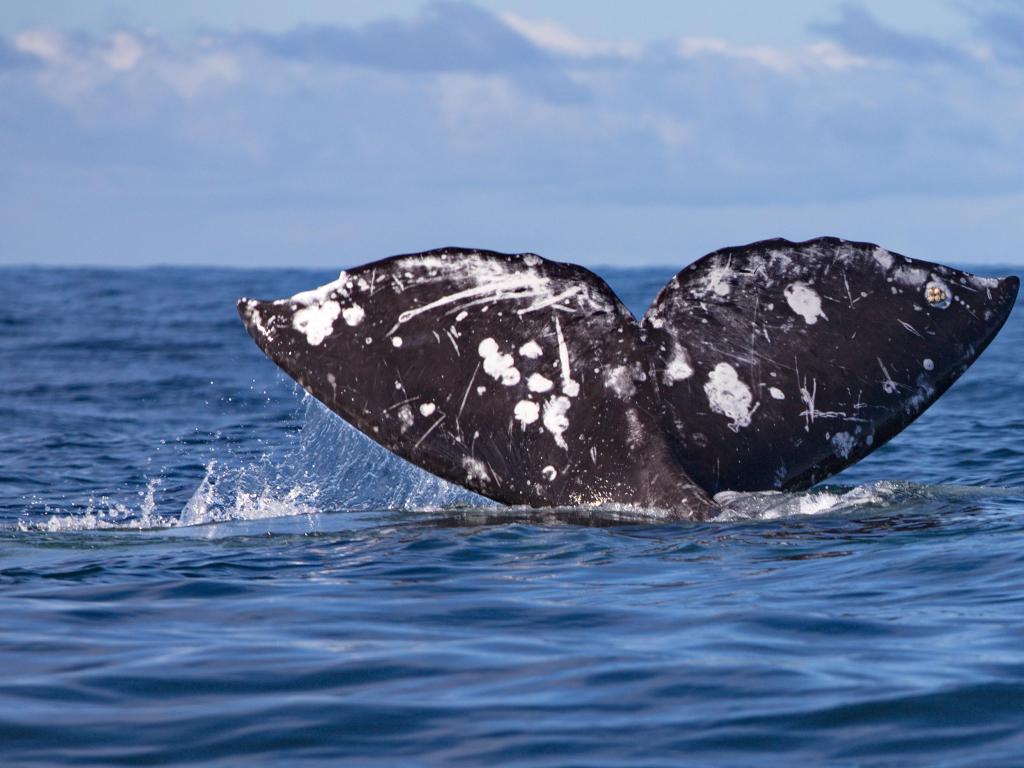 The roads on both routes will remain open during winter. Temperatures can go below freezing during winter, so ice could be a danger. Be sure to drive carefully if there's a lot of snow, although all routes follow main highways which makes them suitable for year-round use.