Road Trip from Quebec to Toronto
Taking a road trip from Quebec to Toronto will bring you through some of Canada's most breathtaking scenery and cities. From lake-filled countryside to endless forests and natural landmarks, you'll fall in love with this incredible drive.
The 870-km road trip from Quebec to Toronto will take 9 hours to drive nonstop. You'll get to visit amazing highlights like Trois-Rivieres, Montreal, Kingston, Prince Edward, Montreal, Ottawa, Algonquin Provincial Park, and Hardy Lake Provincial Park.
You'll fall in love with the Canadian countryside on this road trip of a lifetime through Canada. Read on below to learn more about our recommended routes, where to stay, and top things to see and do on the way.
How far is Toronto from Quebec, and how long will the road trip take?
Comparison of road trip route options between Quebec and Toronto

| Route | Distance | Driving Time |
| --- | --- | --- |
| The Lake Ontario Route | 870 km | 9 hours 20 minutes |
| The Algonquin Route | 1,100 miles | 12 hours |
Choose between two wonderful routes to drive from Quebec to Toronto. Both routes are full of Canadian big-city fun, exciting small towns, and endless natural highlights.
The Lake Ontario Route will bring you through plenty of Canadian cities and towns plus relaxing natural highlights. You'll drive 870 km in 9 hours and 20 minutes on this route.
The Algonquin Route will take you through more beautiful parks and natural landmarks. You'll drive 1,100 km in 12 hours.
Both routes are full of things to do and see and to experience it all, we recommend taking 3-4 days for this journey. Read on below to learn more about our recommended routes, where to stay, and top highlights along the way.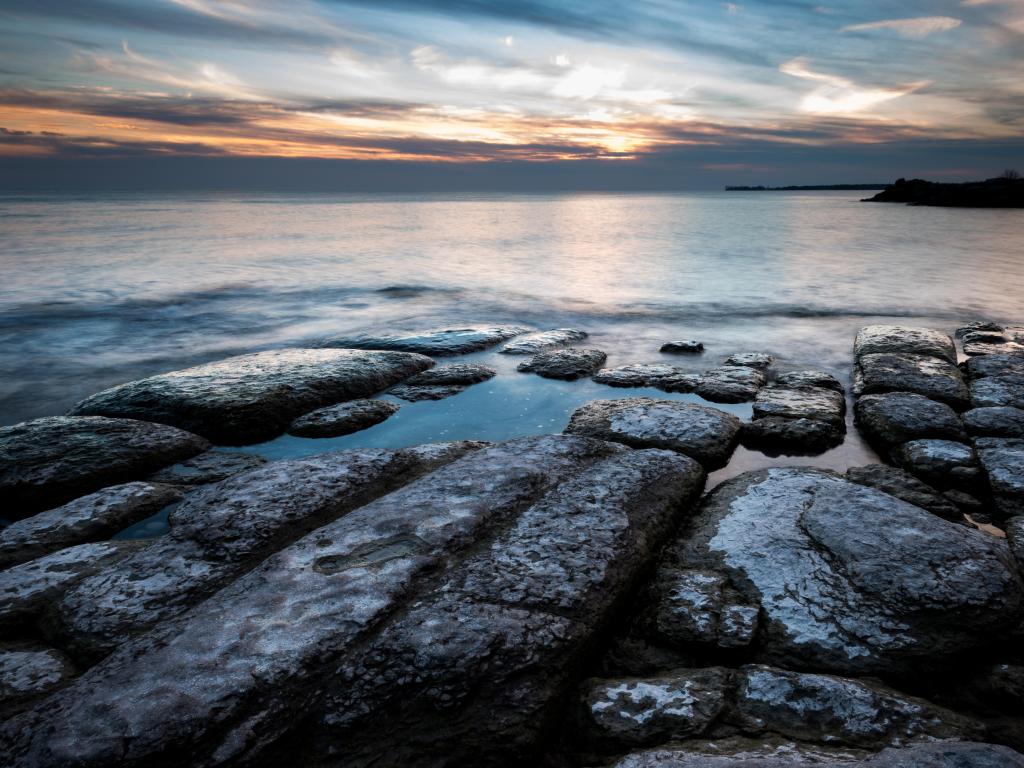 Best road trip route from Quebec to Toronto
The Lake Ontario Route is a relaxed route that takes you through some of the best cities in Quebec including Montreal and Trois Riviere. You'll also get to visit Kingston, Canada's original capital, as well as the small town of Prince Edward along the shores of Lake Ontario
This route includes big stretches along Lake Ontario, and passes through diverse Canadian terrain and beautiful forests. You'll see plenty of historic places with small-town charm and kind people.
The Algonquin Route is the longer, park-forward route. It stops in the Algonquin Provincial Park, as well as Hardy Lake Provincial Park, plus plenty of wilderness areas full of hiking, kayaking, and natural beauty.
You'll get to visit Ottawa, Canada's capital city and home to the Parliament Buildings and the famed Rideau Canal. On top of that, you'll stop in Trois Rivieres, a historic French-Canadian city with tons of interesting attractions including a celebrated church.
How to drive from Quebec to Toronto
The map above shows our suggestions for the best road trip routes between Quebec and Toronto. Keep reading for detailed descriptions of both routes, where to stay on either, and the best things to do on the way.
The Lake Ontario Route
Starting in Quebec City, head on route west. Drive through the countryside until you reach the beautiful Trois-Rivières. Continue on through southern Quebec. You'll drive along the St Lawrence River until you reach the fun city of Montreal.
After exploring the food scene of Montreal, head west on the route into Ontario. You'll experience a switch from French to English as you reach the old capital of Kingston.
After Kingston, drive further into Ontario to Prince Edward. Finally, continue on and make your way into the big city of Toronto, Ontario.
The Algonquin Route
From Quebec City, head on route through the countryside of southern Quebec. Continue along the St Lawrence River and visit Trois-Rivières.
Next, make your way to Montreal, Quebec, one of Canada's most famous cities. Enjoy the culinary scene in this wonderful city before making your way to the city of Ottawa in Ontario.
Continue on through rural Ontario and visit Algonquin Provincial Park. Then, continue on to Hardy Lake Provincial Park.
From here, drive through Ontario's vast countryside. You'll pass forests and small lakes until you reach your destination of Toronto.
Best places to stop between Quebec and Toronto
With so much beautiful nature and enchanting communities to explore, we recommend taking your time and stopping for the night at one of the destinations listed below.
Check out the old Capital of Canada, Kingston
About halfway on the Lake Ontario Route is the small city of Kingston. This bustling community used to be Canada's original capital city.
Today, it's known for its 19th-century architectural gems and cultural attractions. It also has plenty of art galleries, shopping, museums, parks, and the historic military fort, Fort Henry. On top of all the sights, visitors love the city's popular food scene.
The city is full of things to see and do. First, check out Fort Henry. This is a Canadian National Historic Site that features guided tours, scenic views, and interactive military demonstrations.
Next, make your way over to Kingston City Hall. Here, you'll be enveloped in the stunning 19th-century neoclassical architecture along the St. Lawrence River.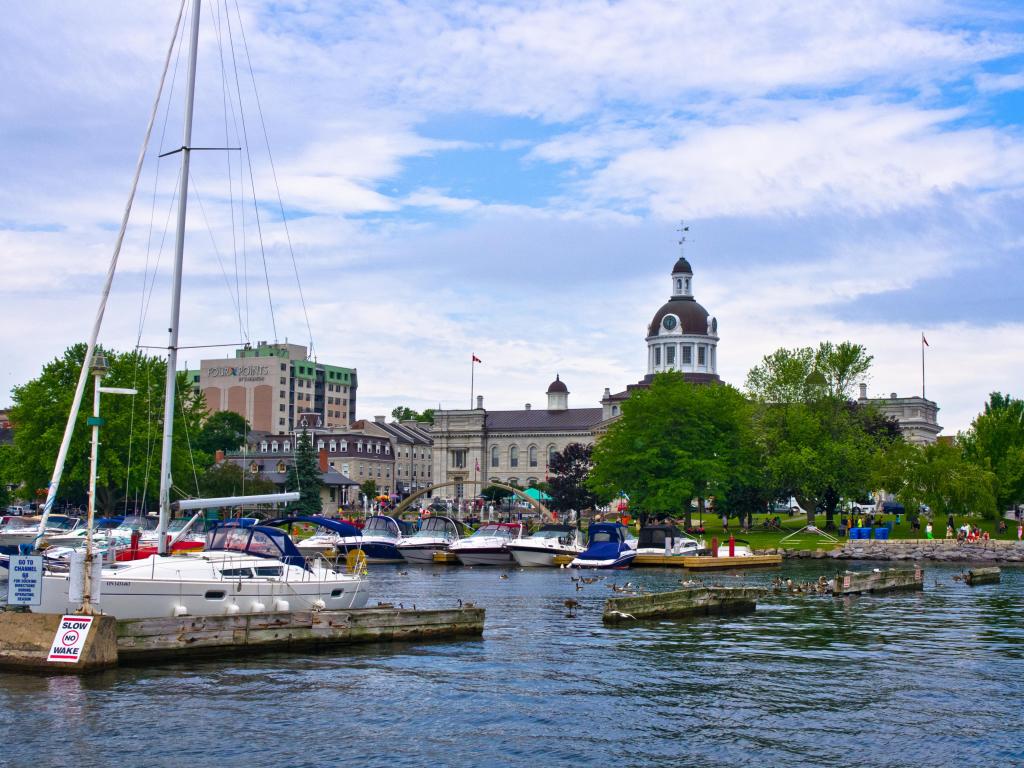 Once you're in Kingston, we recommend staying at the luxurious Kingston Market Square Hotel. Centrally located near Kingston's waterfront and landmarks like city hall, this hotel is filled with wonderful amenities and modern charm.
The hotel is close to the highway and easy to get to. A top highlight of this hotel is how centrally located it is. You will be a few minutes' walk from Kingston City Hall, as well as the city's famous waterfront.
Nearby are parks and other attractions like the Marine Museum and Murney Tower. The hotel is also a 20-minute walk away from Queens University, just far enough to avoid any noise from partying students.
Enjoy the foodies' paradise of Montreal
Just about one-third of the way on the Algonquin Route and the Lake Ontario Route is the world-famous city of Montreal. This is truly one of North America's top destinations for food, culture, and art which makes Montreal a perfect stopover.
The city features plenty of festivals, including the Montreal Jazz Festival and Just for Laughs Comedy Festival. Diverse neighborhoods, each with its own distinct character and charm, are also filled with bars and cafes, giving the city a European vibe.
On top of the restaurants and bars, visitors should check out the city's cultural sights. First off, is the famous Notre Dame Basilica. This stunning Gothic Revival church boasts vibrant stained-glass windows and a breathtaking altar. A must-see for architecture and history enthusiasts.
Next, make your way to Mont-Royal Park. This is a sprawling park with breathtaking views of the city. It features walking trails, picnic areas, and an observatory for panoramic views of Montreal.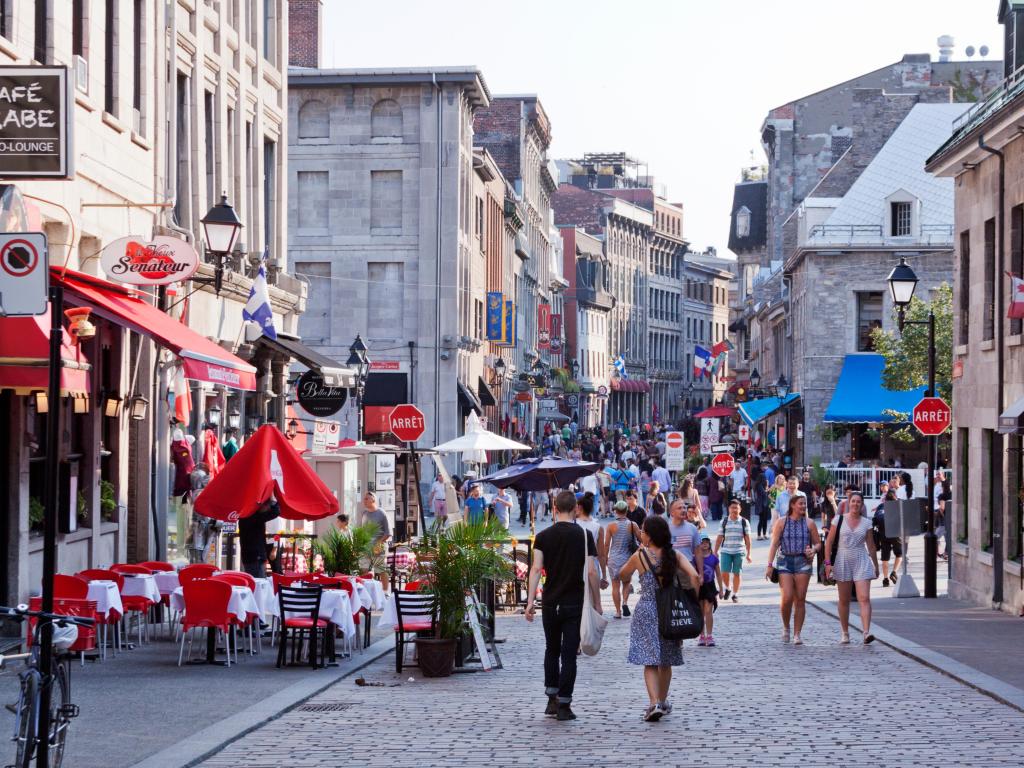 Finally, visit the Montreal Museum of Fine Arts, a comprehensive museum with a vast collection of art from around the world. It features works by Canadian and international artists, as well as temporary exhibitions.
Once you reach Montreal, we recommend staying at the luxurious and highly-rated Hotel Birks Montreal. Located in the heart of downtown Montreal, this hotel is close to many attractions and restaurants.
After your long drive, visit the hotel's on-site spa offering a variety of treatments and services. Then, head to the hotel's upscale French Brasserie on-site and take advantage of delicious breakfast in the morning to power you up before your adventures.
The hotel is centrally located and is within walking distance of most of Montreal's top attractions including Eaton Centre Montreal and Museum of Contemporary Art. What's more, this hotel is close to the main route, so you'll be able to continue your drive easily once you check out.
Where to stay when you reach Toronto
Once you reach your destination in Toronto, we recommend staying at The St. Regis Toronto. This luxurious and highly-rated hotel is Ideally located in Toronto's Old Town.
You're only minutes from Toronto's most interesting attractions and neighborhoods, including the Eaton Center, the CN Tower, St. Lawrence Market, the Art Gallery of Ontario, and Queens Park. You'll also be quite close to several stops along Toronto's main subway line so you can easily visit the city's attractions.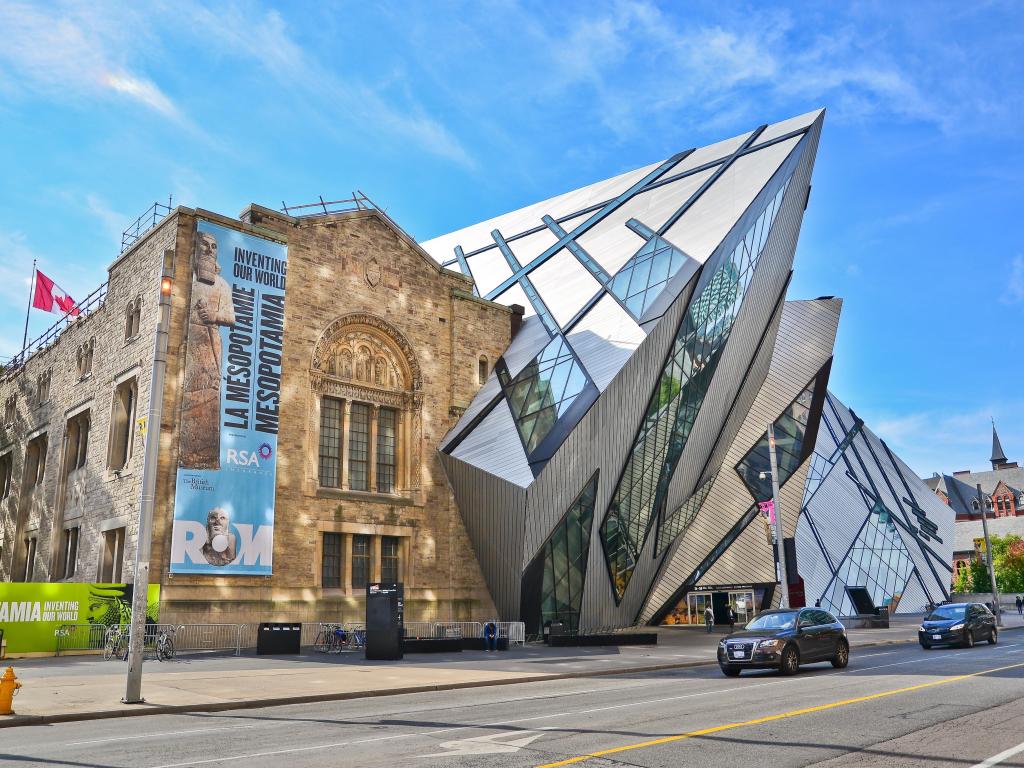 Inside are comfortable and spacious rooms, full of amenities and 31 stories of rooms featuring gorgeous views. You'll be able to relax in style and sleep well after exploring the city.
Relax at the full-service spa including a nail salon and 11 treatment rooms. Then, head out to the on-site restaurant and bar offering afternoon tea and a nightly Champagne Sabering Ritual.
Things to see on a road trip from Quebec to Toronto
This part of Canada is full of cultural gems, stunning national parks, and fun cities. Below is a list of our top highlights to help you make the most out of this incredible journey.
The Lake Ontario Route
Canadian Museum of History - Discover the comprehensive museum showcasing Canadian history and cultural heritage, including Indigenous artifacts and exhibits.
Kingston Waterfront - Make sure to visit this picturesque waterfront area with scenic views of Lake Ontario, restaurants, and cafes.
Thousand Islands - This breathtaking archipelago of islands in the St. Lawrence River is perfect for boat tours and outdoor activities.
Big Apple - Take in this giant apple-shaped building with a bakery, restaurant, and gift shop, offering fresh apple pies and other treats.
Petroglyphs Provincial Park - A unique park featuring over 900 Indigenous rock carvings, offering visitors a glimpse into the region's ancient history.
The Algonquin Route
Ottawa - Ottawa is the vibrant capital of Canada, known for its historic landmarks, world-class museums, and picturesque setting along the scenic Rideau Canal. A must-visit destination for any traveler.
National Gallery of Canada - Located in Ottawa, the National Gallery of Canada is a world-class museum featuring Canadian and international art, including paintings, sculptures, and photographs, with a breathtaking view of the city.
Rideau Canal - The Rideau Canal is a scenic waterway that flows through Ottawa, connecting the city to Kingston, Ontario. A UNESCO World Heritage Site, it is perfect for boating, kayaking, or strolling along its picturesque banks.
Hardy Lake Provincial Park - Nestled in Ontario, Canada, this is a serene park with breathtaking scenery, hiking trails, and picturesque lakes that provide the perfect setting for camping, fishing, and other outdoor activities.
Algonquin Provincial Park - This vast wilderness area in Ontario is known for its natural beauty, wildlife, lakes, and streams. It's the perfect destination for outdoor enthusiasts.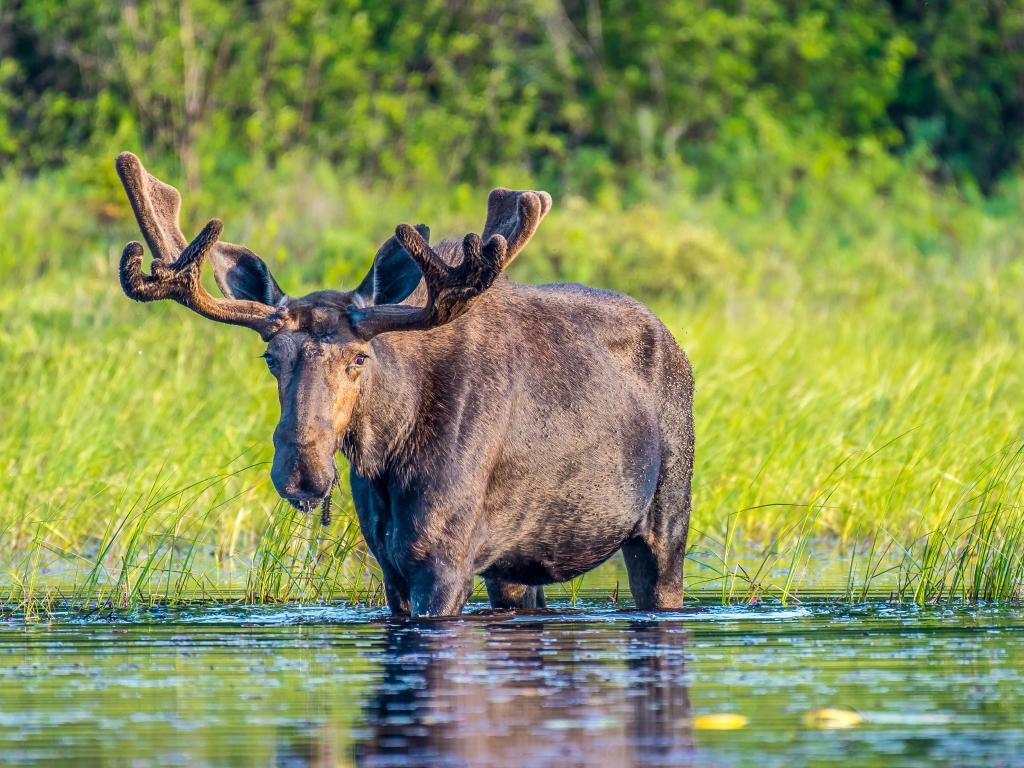 Both Routes
La Mauricie National Park - Discover this beautiful park with hiking trails, lakes, and rivers, perfect for nature lovers.
Basilique Notre-Dame-Du-Cap - Check out this stunning basilica and national shrine, featuring beautiful architecture and religious artifacts.
Chateau Ramezay - A historic 18th-century mansion turned museum, showcasing Montreal's colonial history and cultural heritage.
Statera - On the banks of the St. Lawrence River, you'll find Statera, which offers river cruises, flight simulations, and a futuristic dome where you can catch a 360° educational film projected onto its ceiling!
Ile-Perrot - Île-Perrot is a scenic island located in the Saint Lawrence River near Montreal, known for its beautiful parks, waterfront views, and outdoor activities such as hiking, biking, and fishing.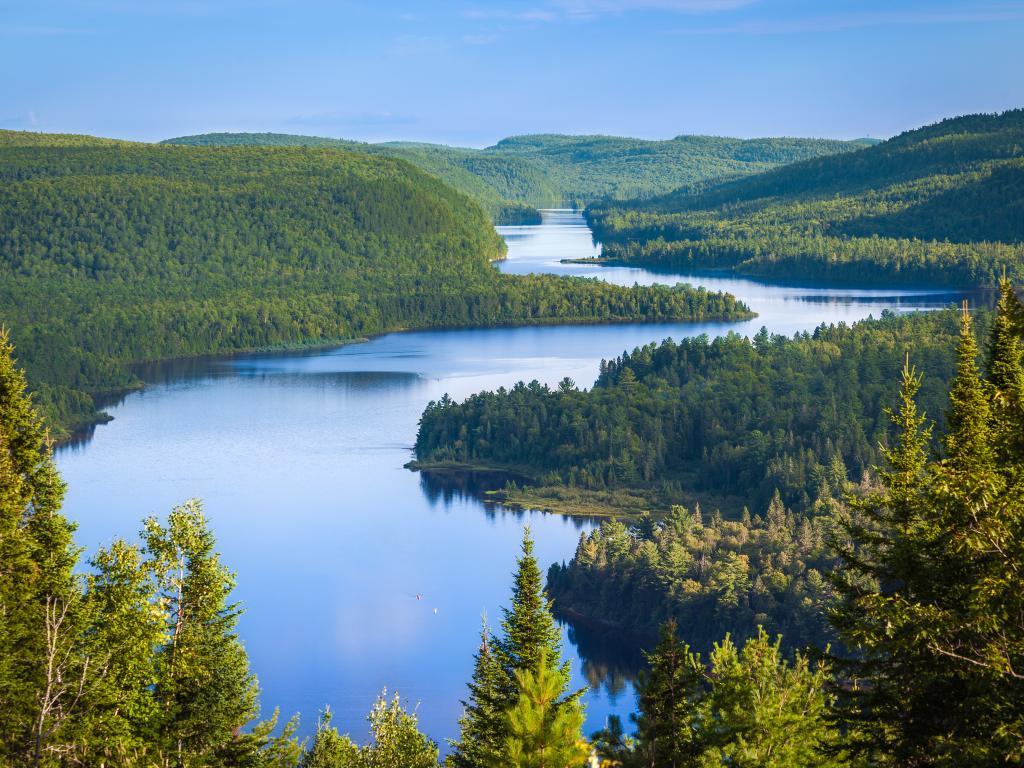 Best time to go on a road trip from Quebec to Toronto
Toronto experiences relatively mild weather compared to other Canadian cities. Visitors can enjoy tons of attractions year-round aside from Toronto Island.
Summer is the perfect time to visit Toronto. You can fully enjoy the city's natural attractions, including swimming in Lake Ontario or spending the day in one of the city's famous parks and green spaces.
There are events almost every weekend in summer and people flock to the concerts all over the city. Major events in summer include the Beaches International Jazz Festival, the Canadian National Exhibition and the Taste of the Danforth Festival.
Summer is Toronto's peak season for tourism, so expect a slight uptick in accommodation prices. That said, you can still find excellent deals if you look around.
Winters in Toronto can be fridged, with daily temperatures ranging between negative 5 degrees and 2 degrees Celsius. You can expect lots of snow, especially in January or February.
Even in the snowy winter, there are still plenty of things to do, including skating at the famous Nathan Phillips Square. Winter brings events like the Winterlicious Festival, Toronto's premier prix-fixe food event, as well as the Distillery Historic District Christmas Market.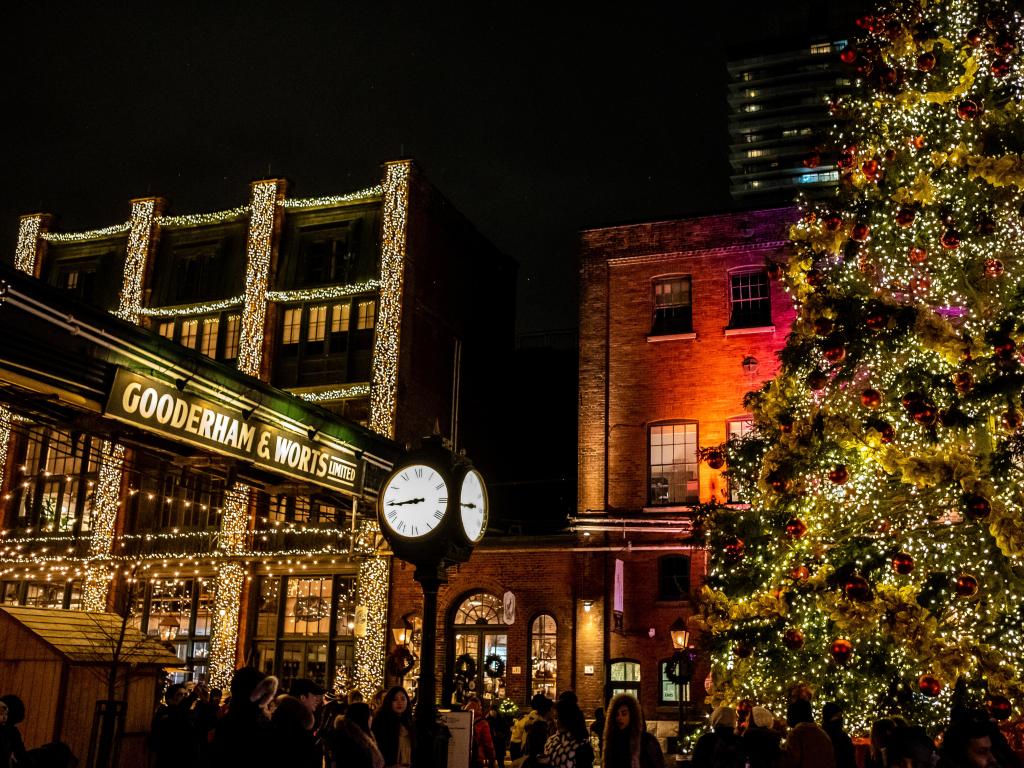 Winter is the city's slowest tourism season, which means that accommodation prices will be cheaper and there will be more openings at some of the city's top hotels.
Spring and fall are also perfect times to visit Toronto. The shoulder seasons have pleasant temperatures and offer visitors fall colors and spring flowers.
In spring the temperatures range between -4 Celsius and 20 Celsius, while fall temperatures will be slightly warmer, averaging between 0 and 22 degrees Celsius. Travelers can expect fewer tourists and slightly lower accommodation prices as well.
As for festivities and events, fall brings Nuit Blanche Toronto, an overnight art festival, the Just For Laughs Toronto festival, and the world-renowned Toronto International Film Festival. Spring brings Canadian Music Week, and the popular Doors Open Toronto.