Road Trip from San Antonio to Colorado Springs
Explore the stunning desert and mountain vistas of the American Southwest on this road trip from San Antonio to Colorado Springs. The unique terrain of this region makes for breathtaking scenery, and the blend of cultures creates a fun and diverse experience that you will get nowhere else.
The 1,100-mile road trip from San Antonio to Colorado Springs takes 16 hours and 40 minutes to complete. En route you will see Austin, Dallas, Oklahoma City, Colorado Springs, McKinney Falls State Park, Stafford Air & Space Museum and Cadillac Ranch.
Read on to find out what awaits you on this epic trip and our suggestions for best routes, inspirational places to stay, amazing attractions and landmarks you can visit as well as the best time to visit.
How far is Colorado Springs from San Antonio and how long will the road trip take?
Comparison of road trip routes between San Antonio and Colorado Springs

| Route | Distance | Driving Time |
| --- | --- | --- |
| The Eastern Route | 1,100 miles | 16 hours 40 minutes |
| The Western Route | 1,030 miles | 16 hours 30 minutes |
The slightly longer Eastern Route will take 16 hours and 40 minutes to drive and will clock in at about 1,100 miles (although you have the option of detouring to Santa Fe, NM and tacking on an additional two hours to the total trip).
The Western Route is a bit more direct, as well as being scenic. This trip consists of roughly 1,030 miles and will take you 16 hours and 30 minutes to drive without accounting for any stops or detours.
If you have the time, you can take one route on the way to Colorado Springs and the other route back to San Antonio, which would be like having two trips in one! We estimate that either route would take about 5 to 6 days to complete.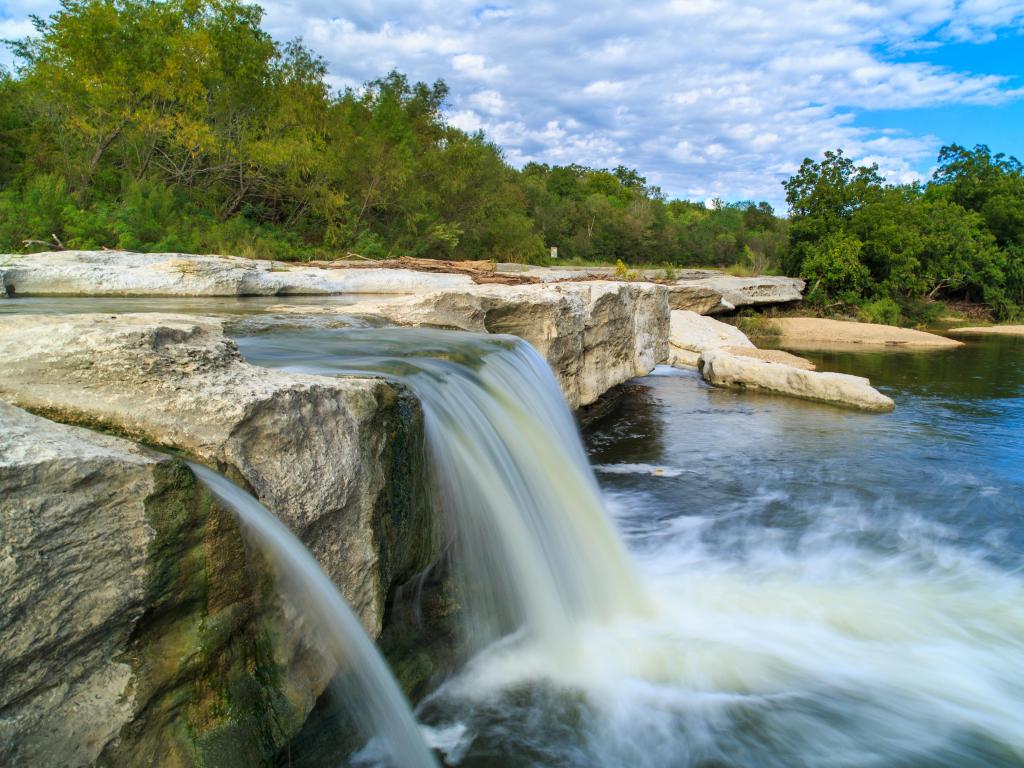 Best road trip route from San Antonio to Colorado Springs
Our suggested routes offer distinctly different attractions, major cities and experiences en route, so which one you choose will depend on your expectations and preferences.
The Eastern Route has the benefit of stopping in various major cities along the way. You will visit Austin and Dallas, TX before continuing on to Oklahoma City, OK, after which you swing back into Texas and pass through Amarillo. The journey
Western Route: This route takes you mainly through New Mexico, which you don't get to visit when taking the Eastern Route. If you want to experience the majestic landscapes of the New Mexican desert, you should choose this route. You will stop at Santa Fe for your urban fix, but you will also venture through the Apache Canyon Trail and Ute Park.
Take the Eastern Route and enjoy the metropolitan cultural offerings in Austin, Dallas and Oklahoma City before driving through the deserts of New Mexico and Texas. Or take the slightly shorter Western Route to get better acquainted with the charms of New Mexico, including the bustling art center of Santa Fe and the Apache Canyon Trails. Either way, end up in beautiful and temperate Colorado Springs, where you'll find a variety of year-round activities and events.
How to drive from San Antonio to Colorado Springs
The map above shows our suggestions for the best road trip routes between San Antonio and Colorado Springs. Keep reading for detailed descriptions of both routes, where to stay on either, and the best things to do on the way.
The Eastern Route
From San Antonio, get on Interstate 35 (1-35) North and follow it to Austin, there you will cross the Colorado River. Keep following the interstate past Belton Lake and through Waco towards Dallas.
Keep following the interstate out of the city and past Lake Ray Roberts all the way to Oklahoma City. Start heading west here until you reach Amarillo. Cross from Texas to New Mexico, and head towards Trinidad in Colorado.
Driving past Greenhorn Mountain and Colorado City, you will soon arrive at your destination in Colorado Springs.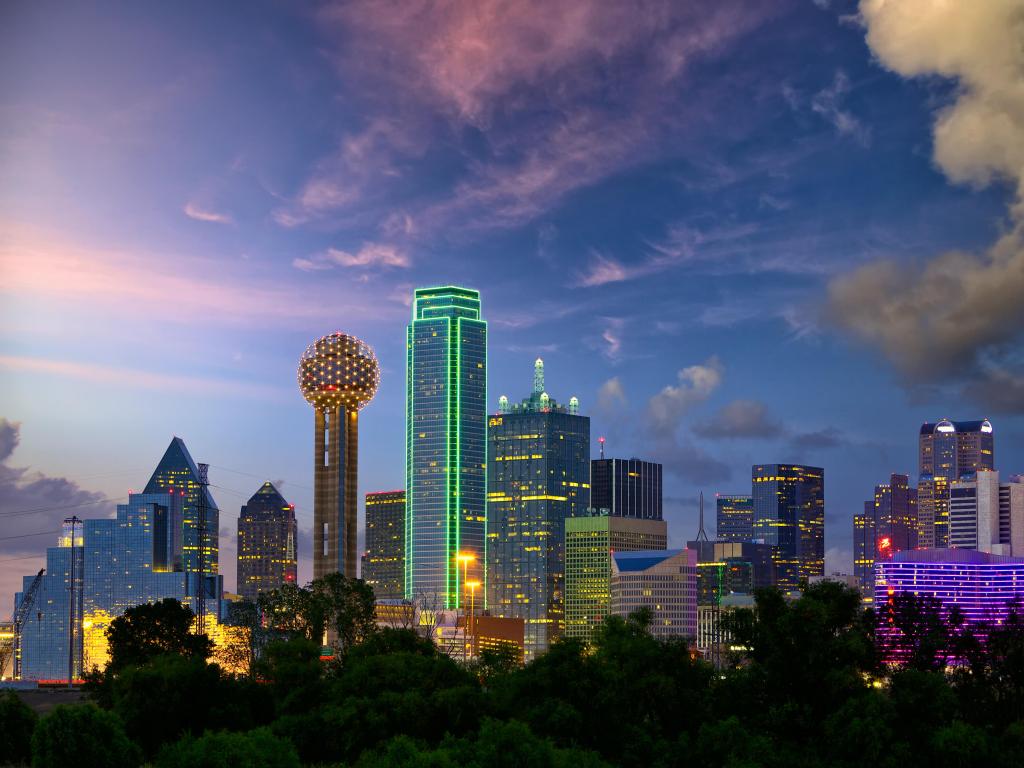 The Western Route
Start in San Antonio by getting on I-10 W towards Junction. Head northwest through Big Spring to reach Brownfield. Head west on US-380, which will take you to the quirky city of Roswell, where you can marvel at many alien-themed attractions.
Continue heading southwest and you will have the opportunity to make a detour to Albuquerque when you reach Clines Corners.
Otherwise, continue towards Santa Fe and past Santa Fe National Forest to Taos. If you are a fan of winter sports, you can take a break at Taos Ski Valley.
Cross from New Mexico to Colorado and follow the same directions as the Eastern Route from Trinidad to reach Colorado Springs.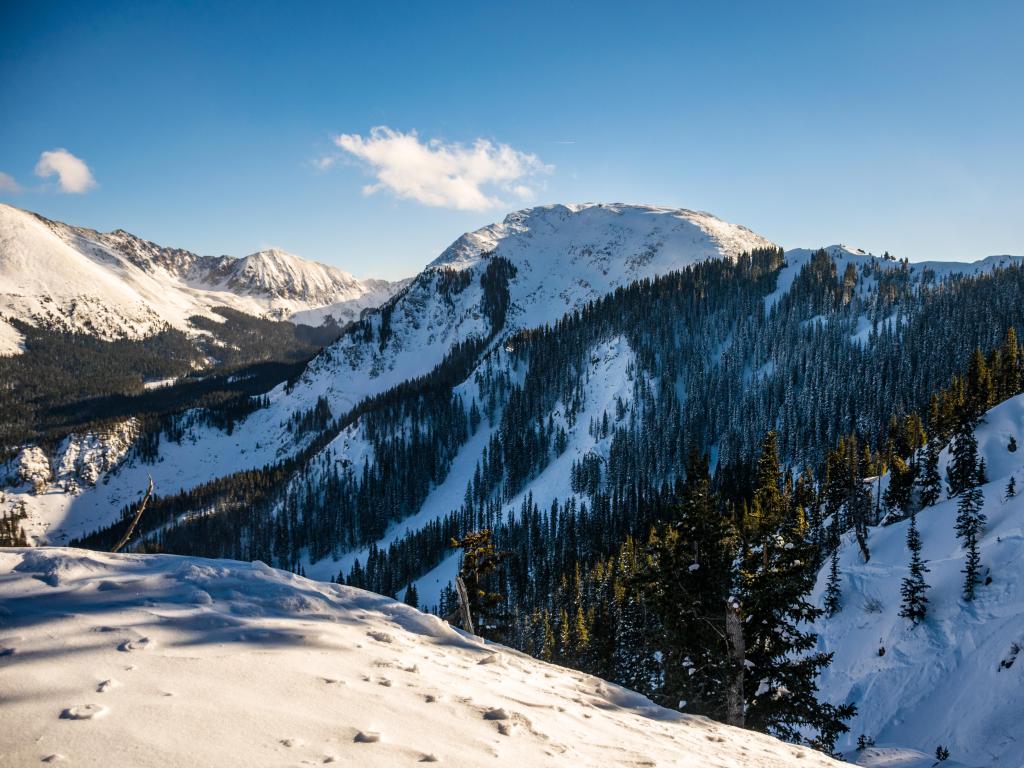 Best places to stop between San Antonio and Colorado Springs
Whichever route you choose, we recommend taking a break or two to rest and recharge on the way. Since this area is filled with many attractions and fascinating cities, you won't be short of choice as to where to stop.
Here are some of our top recommendations for the best places to make an overnight stop:
Oklahoma City, "The Big Friendly"
Oklahoma City is a great place to stop if you are traveling via the Eastern Route. This state capital, located just under halfway between San Antonio and Colorado Springs, is nicknamed "The Big Friendly" because people here have a reputation for being kind.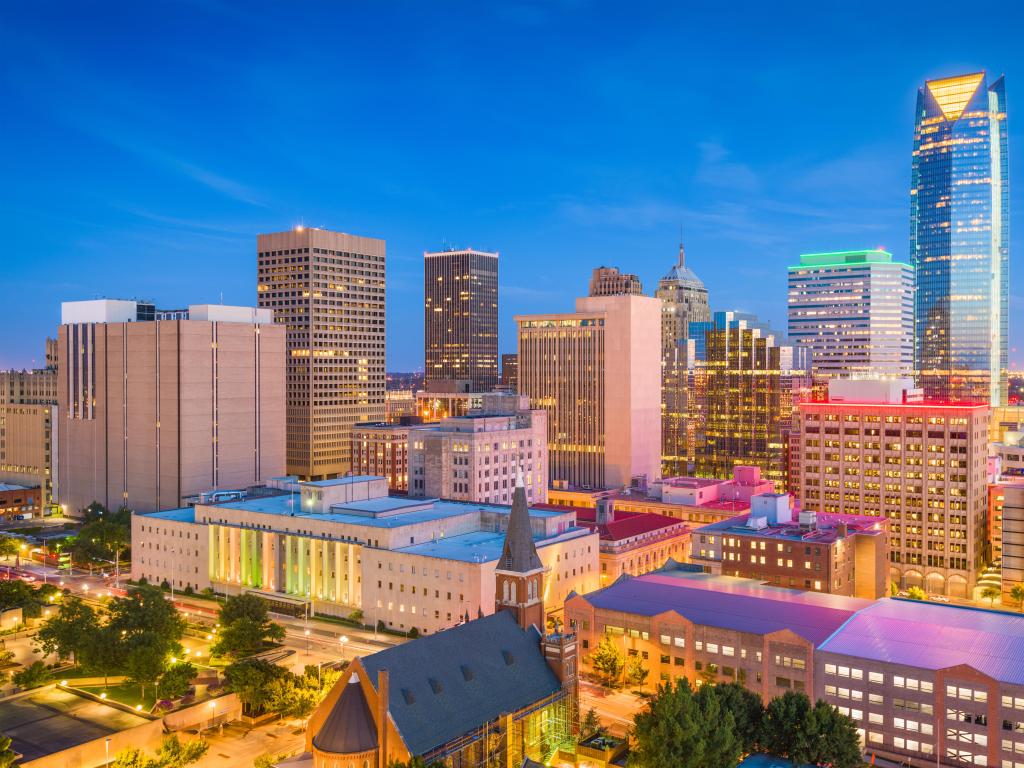 You will find a charming cowboy culture here and an emphasis on the city's Western heritage. If you like history and culture, you won't want to miss the breathtaking National Cowboy and Western Heritage Museum and discover the Wild West and a Rodeo Hall of Fame.
Take your time and explore the multitude of major attractions. The Oklahoma City Zoo is over a century old and combined with the Botanic Garden, it boasts over 500 animals as well as thousands of native and important plants—a touch of wildlife in the midst of the urban landscape.
After all the exploration, you're going to want a place to rest at. We recommend the highly rated Skirvin Hilton Oklahoma City. Located minutes from Bricktown, this hotel is walking distance to many of the city's major attractions, shopping, and dining.
The property is historic and elegantly decorated, and there's an indoor swimming pool to enjoy after you've wandered all day in the New Mexican heat. The in-house Park Avenue Grill features a great cocktail bar where guests can enjoy live music before calling it a day.
Sunny Santa Fe
Located about two-thirds of the way on the Western Route, Santa Fe is a truly Metropolitan City that will give you the opportunity to explore the history and cultural mosaic that calls it home.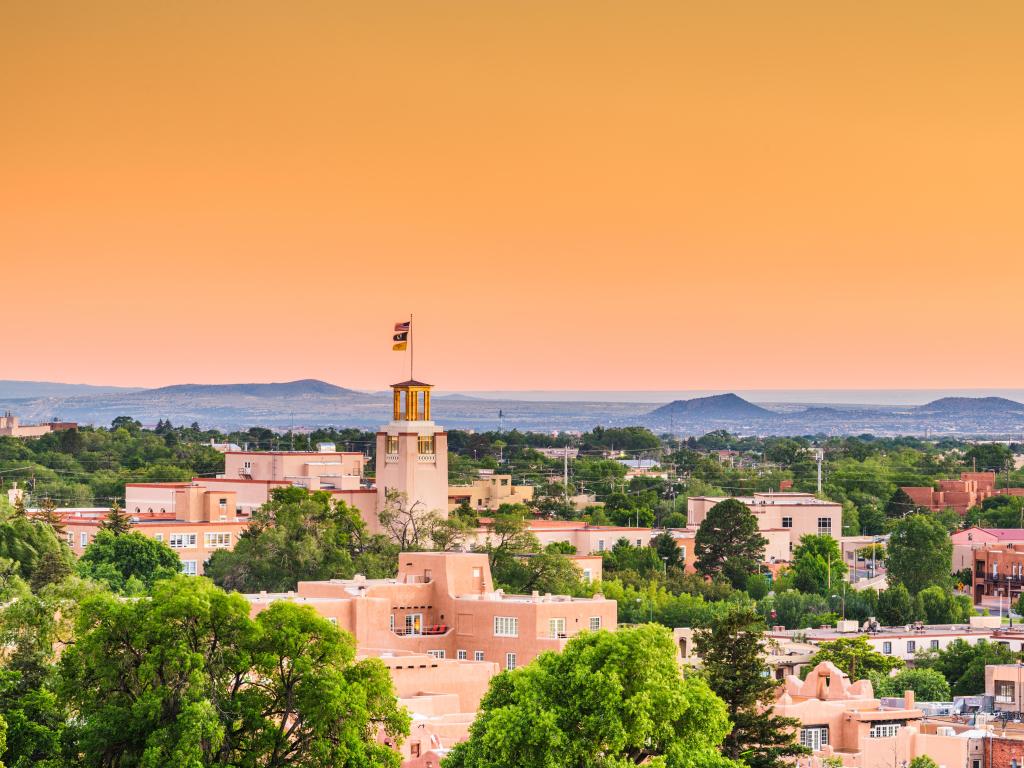 Many people don't know that Sante Fe is the oldest capital in the United States, and it is well-known for its historic architecture, its rich Native American culture, and its booming art scene.
While in the city, visit the Georgia O'Keeffe Museum. This artist adored the city and its flora, which she so famously painted. Another interesting museum to visit is the Museum of International Folk Art, which houses the largest collection of folk art in the world.
Relax after your day of sightseeing and stay at the The Hacienda & Spa. This centrally located hotel offers a full-service spa, rooms with fireplaces and seating areas, a swimming pool, and a restaurant that features local Pueblo and Northern New Mexican Cuisine.
In the morning, you can enjoy a relaxed breakfast before getting back on route. Before you leave the city, make sure to make time to visit the San Miguel Chapel, the oldest church in the United States, dating back over 400 years.
Where to stay when you reach Colorado Springs
You've finally reached Colorado Springs and you are ready to explore your destination. Make your home base the tastefully rustic Cheyenne Mountain Resort, where you will get spectacular views of Cheyenne Mountain.
During your stay, take advantage of the five swimming pools, play tennis at either the indoor or outdoor court, and sail on the 25-acre lake. Treat yourself to a massage at the full-service spa before going down to the lounge for a cocktail.
This comfortable resort is ideal for a longer, more indulgent stay for those who want to rest after your long road trip. It is secluded in idyllic natural surroundings while still maintaining easy access to downtown where you can enjoy Colorado Springs' cultural offerings.
Things to see on a road trip from San Antonio to Colorado Springs
There are so many attractions on this trip, you won't know where to go first. But that is a great problem to have, as there is truly something for everyone. Here is a few of our suggestions to make your planning easy:
Both Routes
Capulin Volcano National Monument – Tip: explore this national park at night! It features a dormant volcano and boasts some of the darkest night skies in the United States.
Pueblo Weisbrod Aircraft Museum - The museum is just thirty minutes off-route and houses over two dozen historic aircraft, as well as offering a variety of other exhibits and a souvenir shop.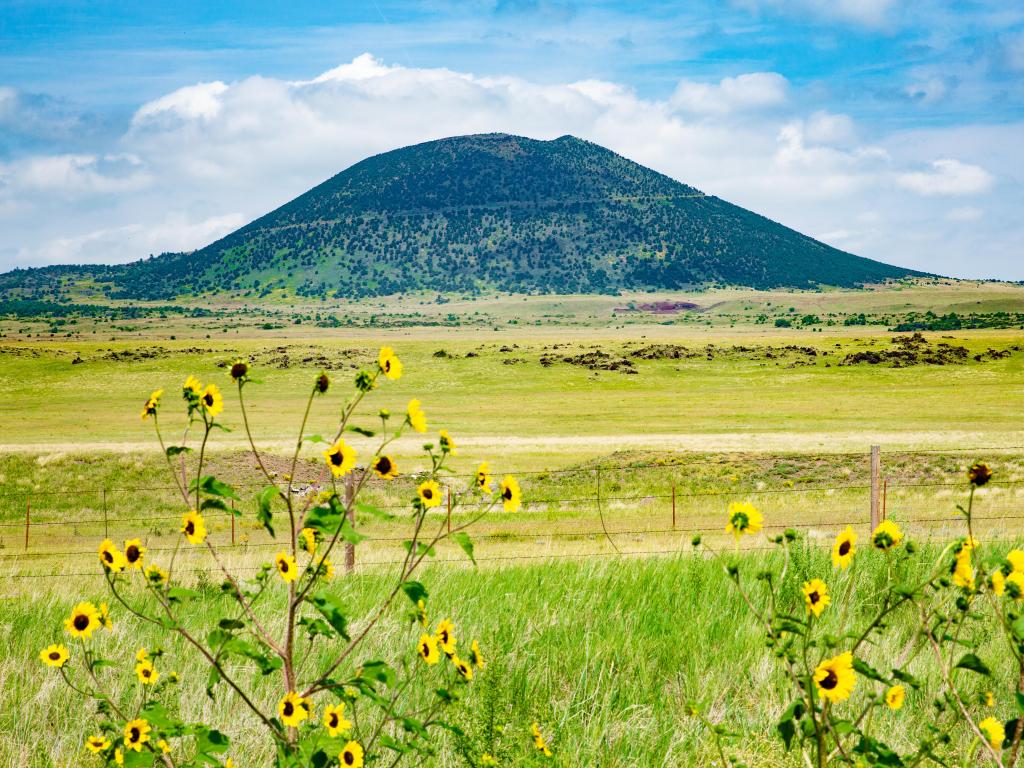 The Eastern Route
McKinney Falls State Park - Just outside of Austin, TX, this popular park is perfect for fishing, hiking or biking and boasts a 500-year-old cypress tree nicknamed "Old Baldy".
Blanton Museum of Art – Located in the heart of Austin, this comprehensive museum features works dating back to the Renaissance, as well as contemporary American and Latin American art.
LBJ Presidential Library – This large university library is dedicated to President Lyndon B. Johnson, offering special exhibitions as well as artifacts and documents belonging to the former president.
Waco Mammoth National Monument — Discover the massive creatures that once roamed present-day Texas at this paleontological site housing in-situ mammoth fossils.
Dr Pepper Museum – This non-profit museum is dedicated to showcasing memorabilia from this iconic American soda brand, and offers tastings, brewing experiences, and a gift shop.
Dallas Zoo - Housing over 2,000 animals on a 106-acre property, this iconic zoo is the oldest and largest in Texas.
Turner Falls Park - This 1,500-acre park features a walk-in castle built in the 1930s as well as Oklahoma's largest waterfall, and is open until sunset every day.
Stafford Air & Space Museum - Located along Route 66 and featuring over 3,500 aerospace artifacts, this indoor/outdoor museum offers tours and interactive exhibits.
Cadillac Ranch - Just outside of Amarillo, Texas, you'll find this unique public art installation consisting of half-buried and graffitied vintage Cadillacs.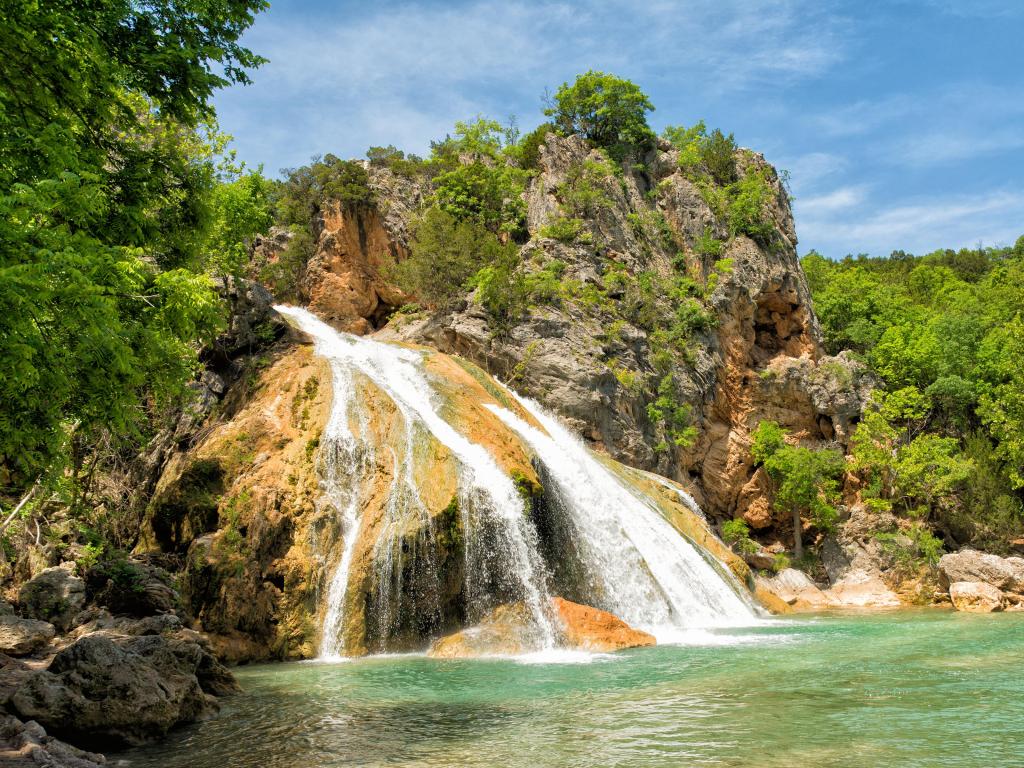 The Western Route
Stonehenge II at the Hill Country Arts Foundation - About an hour outside of San Antonio, discover this smaller-scale replica of the iconic megalithic stone landmark located in Salisbury, England.
South Llano River State Park - Stretch your legs along the banks of the South Llano River or explore the woods and hiking trails at this park, located just thirty minutes off-route.
Presidio de San Saba - This historical site features ruins of a penitentiary founded in the mid-18th century and operated by the Colonial Spanish Army before being abandoned in 1772.
Permian Basin Petroleum Museum - Offering interactive exhibits and tours, the Permian Basin Petroleum Museum interprets the 230-million-year history of oil.
Billy the Kid Museum - This unique museum, just east of Fort Sumner, New Mexico, is family-owned and contains over 30,000 artifacts exploring the trials of life in the Southwestern United States during the 19th and 20th centuries.
Route 66 Auto Museum - This mom & pop museum displays tons of classic and vintage cars and Route 66 memorabilia. Stopping here adds only about 30 minutes to the route!
National Museum of Nuclear Science & History - At about an hour's detour, this educational center and museum is entirely dedicated to chronicling the development of nuclear science.
Albuquerque - The most populous city in New Mexico, Albuquerque is about 90 minutes off-route and is certainly worth the visit, given its unique architecture and many museums.
Bandelier National Monument - Get your historical fix in over 33,000 acres of canyon and mesa country housing evidence of human settlements dating back over 11,000 years.
National Scouting Museum - This museum offers hands-on exhibits and artifacts relating to the Boy Scouts of America, as well as Norman Rockwell art.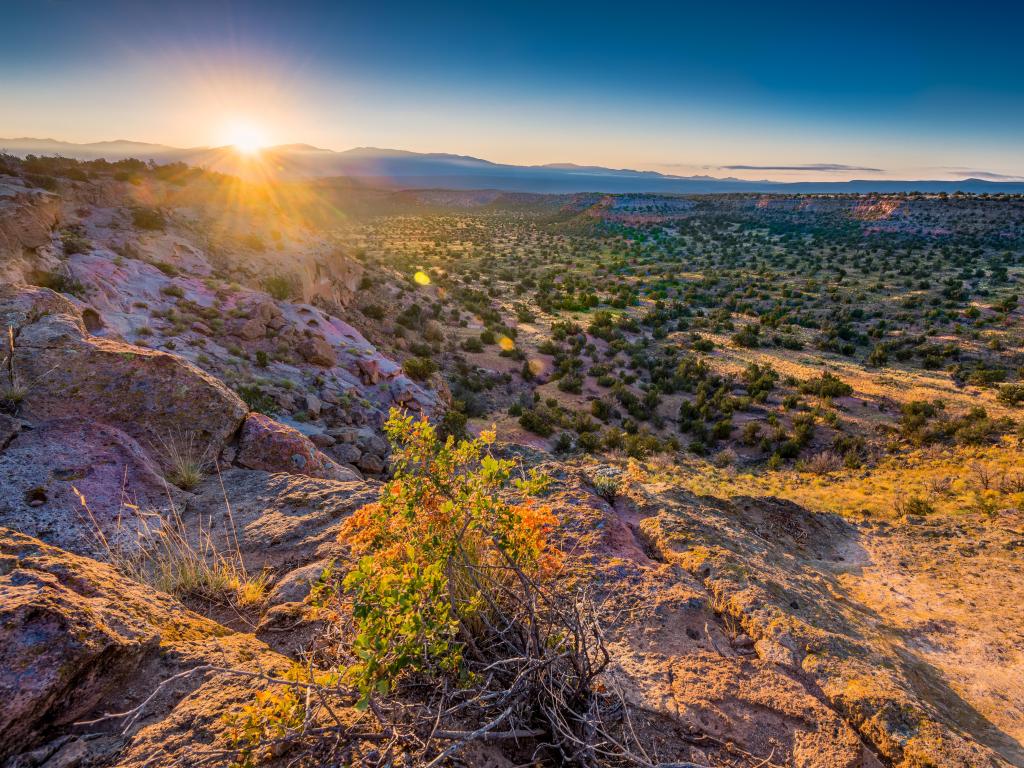 Best time to go on a road trip from San Antonio to Colorado Springs
Even though you'll find something fun to do during a road trip from San Antonio to Colorado Springs, the best time to go for nature lovers is during the spring when the temperatures fall between 45 and 75 degrees Fahrenheit and the climate is mild enough to enjoy the outdoors.
With the melting of mountain snow into surrounding rivers and streams, Colorado Springs becomes a great spot for those looking to try out whitewater rafting or other water activities. Spring also generally sees fewer tourists and more affordable accommodation prices.
Summers in Colorado Springs are generally warm, with cooler mornings and evenings. This season tends to see slightly higher chances of precipitation, but rain often lasts a few hours at most and tends to clear up quickly.
The average daily temperatures from June to August range between 50 and 80 degrees Fahrenheit. Summer is Colorado Springs' peak tourism season, so visitors should expect a few more crowds and slightly higher accommodation costs.
Winters in Colorado Springs are relatively mild, with temperatures ranging between 14 and 45 degrees Fahrenheit. Some hotels and attractions close during the colder months, so it is best to plan ahead and be prepared.
With the turning of the leaves in the mountains and average temperatures ranging between 45 and 70 degrees Fahrenheit, fall is a wonderful time to visit Colorado Springs.
There are many events and festivals taking place in Colorado, year-round. Fall brings Mountain Bike Races, the Rockledge Ranch Harvest Festival and Oktoberfest, whereas the highlights in winter are the Carnivale Parade and Cripple Creek Ice Festival.