Road Trip from San Antonio to Corpus Christi
If you're looking for a Texas road trip that allows you to immerse in the culture of historic towns on the US-Mexico border as well as enjoy beaches and fascinating cities of the Gulf of Mexico Coast, then this road trip from San Antonio to Corpus Christi is just right for you.
The 600-mile road trip from San Antonio to Corpus Christi takes 10 hours to drive non-stop. You can travel via Laredo, Brownsville, South Padre Island, and Kingsville, or via Houston, Galveston, Aransas National Wildlife Refuge, and Rockport.
Continue reading to discover the best routes to take, things to see and do along these routes, and the best places to stay overnight during your road trip.
How far is Corpus Christi from San Antonio, and how long will the road trip take?
Comparison of road trip routes between San Antonio and Corpus Christi

| Route | Distance | Driving Time |
| --- | --- | --- |
| The South Padre Island Route | 600 miles | 10 hours |
| The Houston Route | 470 miles | 8 hours |
The road trip from San Antonio to Corpus Christi is 600 miles long and takes 10 hours to drive non-stop when traveling along the South Padre Island Route.
Alternatively, you can choose to travel along the Houston Route, which is 470 miles long and takes 8 hours to drive without stopping.
You could drive this distance in a day or two, but we do recommend taking at least 2-3 days for this road trip, to allow you to fully explore and enjoy the fascinating sites with culture and history, as well as the coastal wonders and attractions, that you'll find along the route.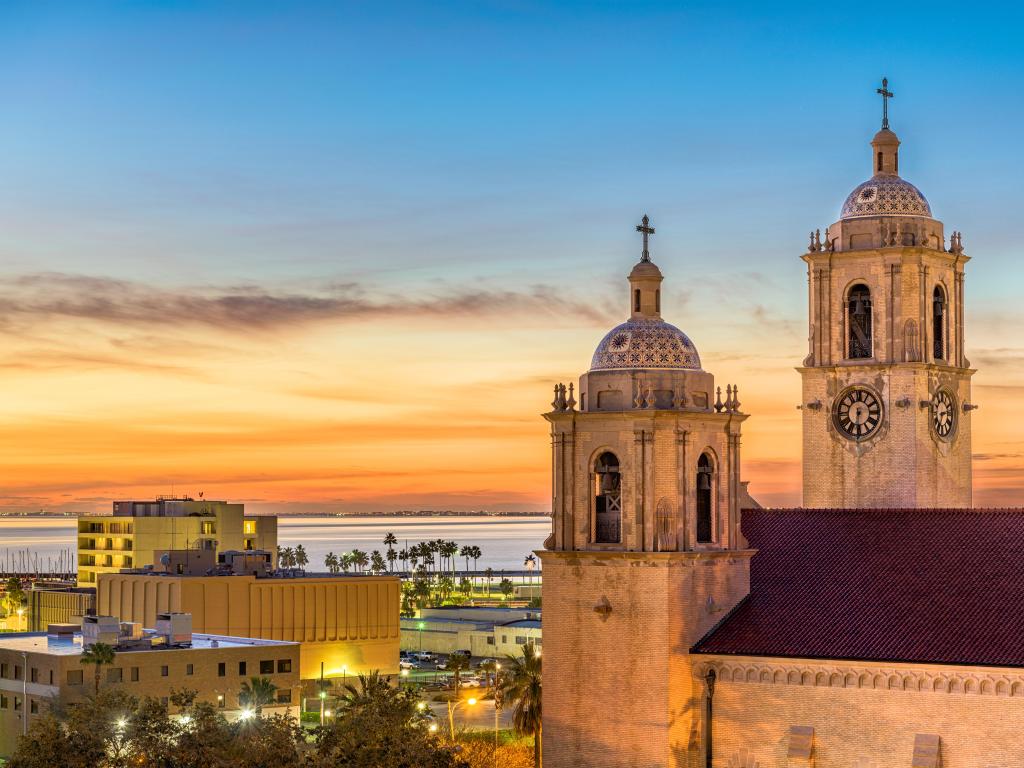 Best road trip route from San Antonio to Corpus Christi
Both of our recommended routes will take you through South Texas and along the Gulf of Mexico Coast, ending in Corpus Christi, a stunning city on the coast where you can enjoy water activities, bird watching and beautiful beaches.
Both of them include fascinating towns, cities, landmarks and other attractions, so, which route you choose depends on which particular cities and sights you would like to see.
The South Padre Island Route takes you south from San Antonio to the border of Mexico. You'll travel along the border and the river Rio Grande and can admire the palm trees and citrus plantations of this lush, subtropical region.
You can view local wildlife at the Laguna Atascosa National Wildlife Refuge and explore culture and nature on the spectacular South Padre Island. If you'd like to learn more about driving to South Padre Island, here is our comprehensive guide.
This route also gives you a unique opportunity to learn about the culture along the US-Mexico border in small, historic towns such as Laredo, McAllen and Brownsville.
The Houston Route option takes you east from San Antonio to the culturally fascinating Houston, known also for NASA's space exploration center.
You'll then get to visit the spectacular, colorful Galveston, and you can explore enchanting small towns on your way south along the Gulf Coast, including Lake Jackson and Rockport.
South Padre Island Route
Take Interstate 35 (I-35) southwest from San Antonio to Carrizo Springs. After visiting this historic small town, drive southeast along US-83 that later turns into I-2.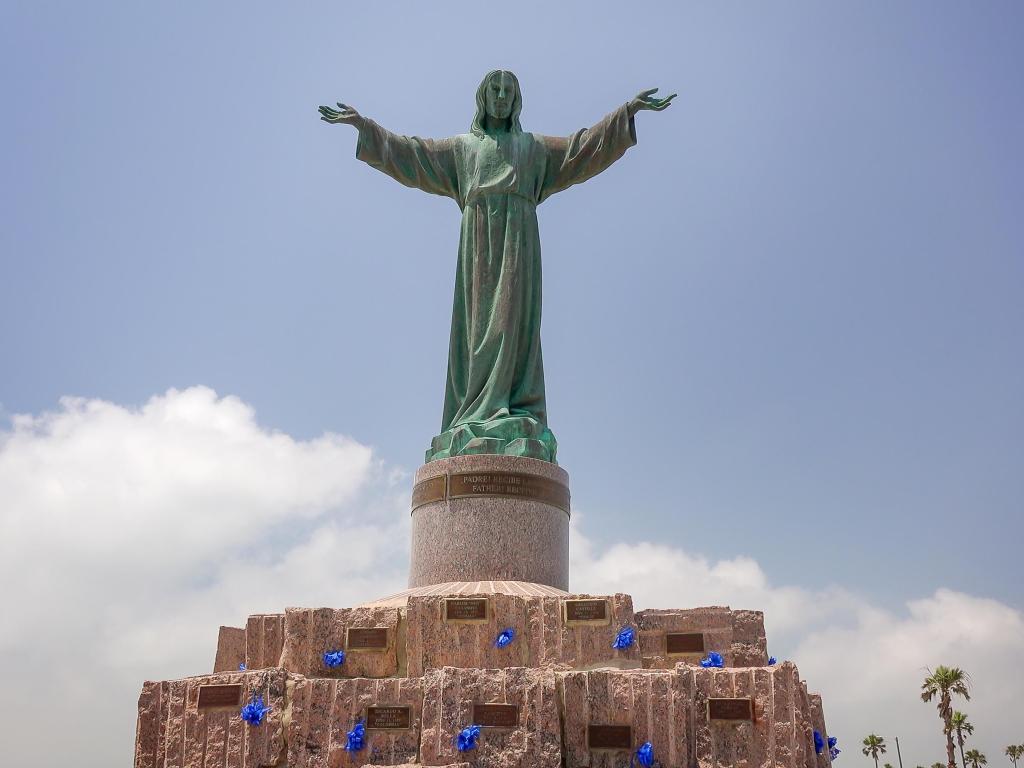 You can visit more interesting, historic towns along the way, such as Laredo and McAllen. At Harlingen, turn east onto I-69E which will take you to Brownsville. Do explore the sights and attractions in this border city, before heading east a short way further to visit the fabulous South Padre Island, with culture, nature, and calm, beautiful beaches.
Afterwards, drive back to Harlingen, from where you can follow I-69E and US Route 77 north to Kingsville, and then, to Corpus Christi.
Houston Route
To start this route option, drive east from San Antonio along I-10, until you reach Houston. Visit this important commercial and cultural center of South Texas, before heading to Galveston, a fantastic city full of exciting attractions, on the Texas Coastal Bend.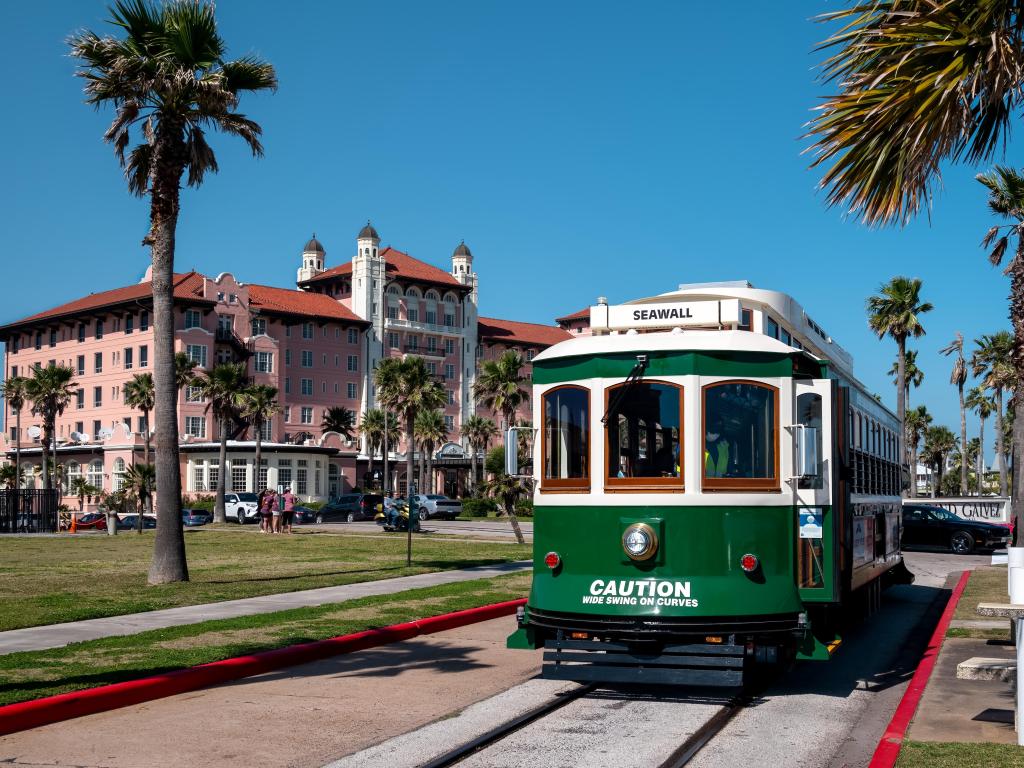 After Galveston, follow the coast southward and head slightly inland to Lake Jackson. From there, Texas State Highway 35 will take you further southward to Port Lavaca, known for its wonderful fishing, and Rockport, where you can explore interesting galleries and museums.
On the way, you can also stop to admire coastal marshes, wetlands, and diverse wildlife at Aransas National Wildlife Refuge. From Rockport, it is just a short drive further south to reach Corpus Christi.
Best places to stop between San Antonio and Corpus Christi
There is an array of amazing stops to make along both route options. You'll get to admire the historic Victorian architecture, learn about living close to the border between the US and Mexico, visit metropolitan cities, and enjoy beaches, trails, and wildlife conservation areas along the seaside.
Below we present some suggestions as to the best places to stay overnight during this exciting road trip. Carry on reading to find out what they are, what to see and do in these places, and some of our favorite hotel recommendations.
Admire the fascinating sea turtles at South Padre Island
South Padre Island is located about two-thirds of the way along the South Padre Island Route. South Padre Island is a popular tourist destination and resort city in southern Texas, known for its beautiful beaches, calm waters, sea turtle conservation, and dolphin watching.
While visiting here, you'll definitely enjoy exploring the local nature areas, such as the South Padre Island Birding and Nature Center, where you might spot alligators, sea turtles, and of course lots of birds. You can explore the area by taking a stroll along a boardwalk.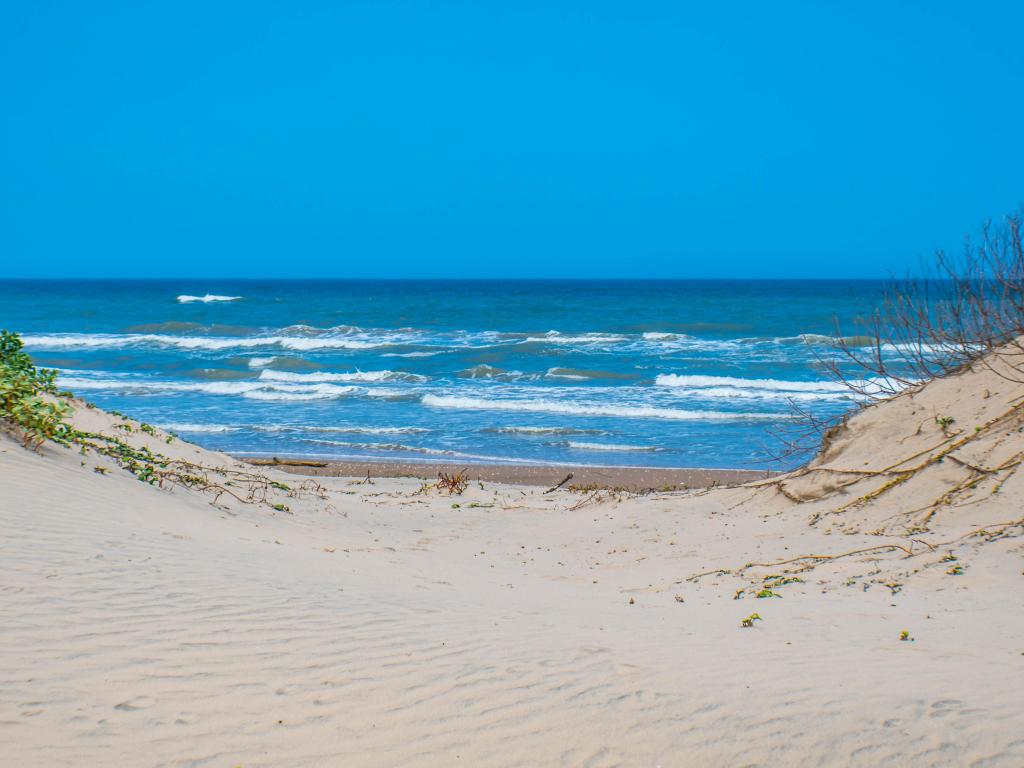 You can also take an educational tour at Sea Turtle, Inc., an inspiring sea turtle conservation center that has educational tours and a lovely gift shop.
There are also several cultural attractions in and around the city, such as Port Isabel Lighthouse State Historic Site, where you can view a lighthouse that was built in 1852.
As a place to stay in South Padre Island, we can recommend Holiday Inn Express Hotel and Suites South Padre Island, an IHG Hotel. This lovely hotel close to the beach features free private parking, a fitness center, and a fabulous outdoor swimming pool.
You can easily walk to the beach from the hotel, and you'll also be close to a nature trail and birding area, Laguna Madre Nature Trail.
Visit the NASA Space Center in Houston
Houston is located just under halfway along the Houston Route option. The buzzing city of Houston has plenty of other museums to explore, and the city is home to an array of wonderful performance arts venues.
The city is particularly well known for NASA's Johnson Space Center. Connected to it is Space Center Houston, which is a site accessible to tourists. There are lots of fascinating artifacts and displays to explore at this museum and visitor center.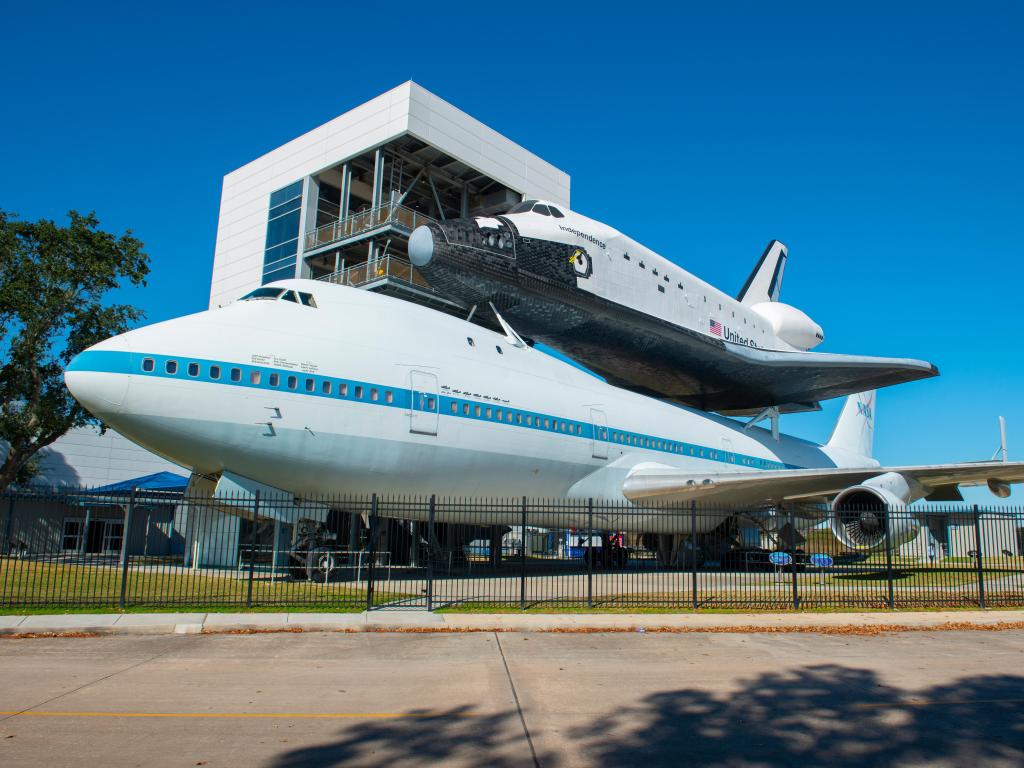 The Museum of Fine Arts Houston is well worth visiting: this museum was founded in 1900, and it is a large, renowned museum with several fascinating exhibitions and art from all over the world.
Among the city's other popular attractions is Downtown Aquarium Houston. This is a public aquarium and restaurant, offering tours, programs, a touch pool, and much more to friends of all marine life.
While visiting Houston, a fantastic place to stay overnight is The Lancaster Hotel. This luxurious hotel has an old-fashioned yet stylish look. It has wonderfully welcoming staff, and it offers a delicious daily breakfast.
The hotel is located just a few blocks off the highway bringing you into Houston. It is also located in Houston's lively Theater District, meaning that several amazing performance arts venues are found nearby.
Downtown Aquarium Houston is located a stone's throw from the hotel, and the Museum District is just a few miles away. There are also plenty of fantastic restaurants and bars in the area where the hotel is located.
Where to stay when you reach Corpus Christi
While visiting Corpus Christi, a place with many stunning beaches and lovely cultural attractions, consider staying overnight at Home2 Suites Corpus Christi Southeast, Tx.
This is a pleasant hotel, offering comfortable rooms for you to enjoy during your visit to the city. You'll find a nice gym and great breakfast at the hotel, as well as free parking for guests.
The hotel is rather centrally located, making it easy to walk to many nearby locations. It is just about two miles to the Performing Arts Center, right next to Texas A&M University–Corpus Christi.
It is also just a 15-minute walk to the coast, and in the vicinity of the hotel, you'll find fabulous bars and restaurants.
Things to see on a road trip from San Antonio to Corpus Christi
This South Texas road trip is full of enchanting towns with rich Hispanic history and colonial-style architecture, beautiful hidden gems on the coast, and vibrant metropolises to explore. Continue reading below to discover our recommendations for the best things to see and do during this road trip.
South Padre Island Route
Carrizo Springs, Texas - Carrizo Springs is a small, historic town. There are lovely restaurants to sample here, and you can visit the beautiful Our Lady of Guadalupe Catholic Church.
Laredo, Texas - Laredo harbors one of the oldest crossing points of the US-Mexico border, and also the largest inland port of entry of the US. It is thus an important commercial center, and is also known for extensive cattle ranching and for its several beautiful parks.
McAllen, Texas - McAllen is a growing city, full of fascinating historic attractions and shopping centers. Do visit the International Museum of Art & Science, or the historic McAllen Heritage Center.
Brownsville, Texas - This city is home to many beautiful city parks. It is known for its strong Mexican culture, something that is apparent in the city's museums and arts scene. Brownsville is also the place where the last battle of the Civil War took place.
South Padre Island, Texas - South Padre Island is a beautiful, popular seaside resort city. It is known for its calm waters and lovely beaches. There are amazing restaurants to visit here, and you'll enjoy exploring the island's nature by visiting South Padre Island Birding and Nature Center or the fascinating sea turtle conservation center, Sea Turtle, Inc.
Laguna Atascosa National Wildlife Refuge, Texas - Enjoy wildlife viewing, trails and kayak tours at this wildlife refuge. It is a protected area for ocelot, white-tailed deer, many migratory birds, and lots of other wildlife.
Loyola Beach, Texas - This secluded, beautiful beach is a dreamy spot to enjoy walks by the seaside or on the pier, or to have a snack at one of the restaurants found close by.
Kingsville, Texas - Kingsville is located in the historic Wild Horse Desert, an area from northern Mexico to southern Texas where large herds of wild mustang used to roam. Today, Kingsville is surrounded by agricultural land, and there is also space for diverse wildlife, including species such as wild turkey, javelinas, and pelicans. The city has lots of historic buildings, especially in its downtown area.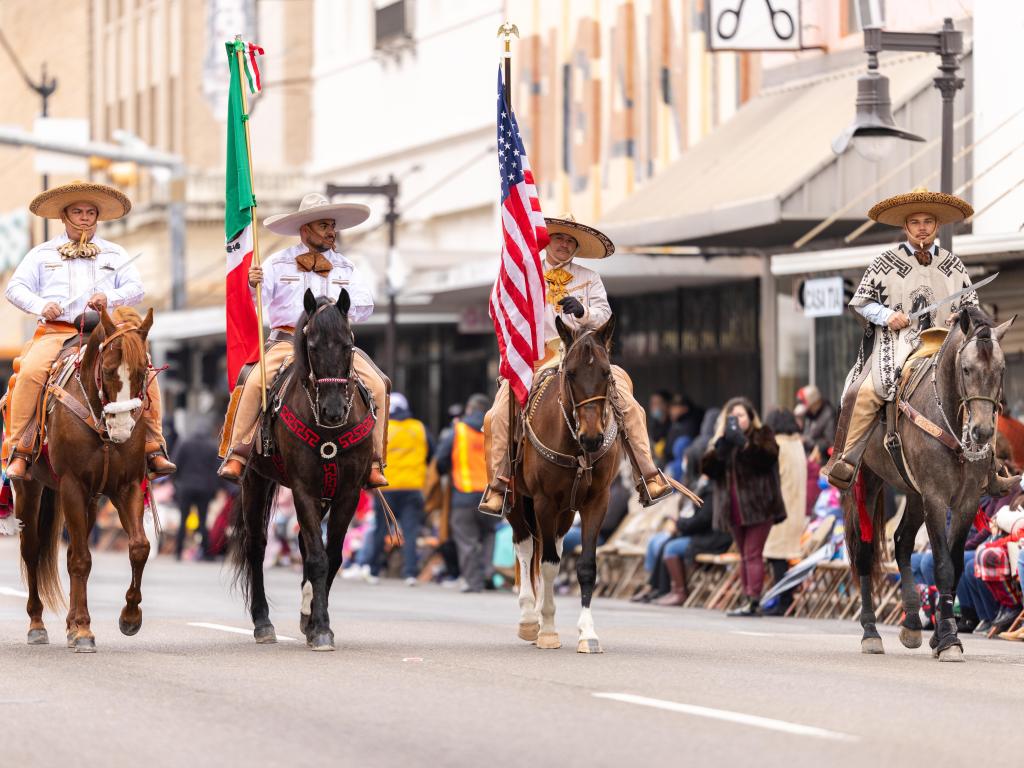 Houston Route
Columbus, Texas - This small city is filled with oak trees found along residential trees, something the city is known for. You may visit historic buildings here, such as the Colorado County Courthouse or the Old Stafford Opera House, or you can explore museums, such as Tool Museum at the Alley Log Cabin, and, interestingly, the Santa Claus Museum.
Houston, Texas - Houston is a stunning city, full of interesting city districts and attractions to explore. There are wonderful museums and performing arts venues in Houston, such as the Museum of Fine Arts Houston and Houston Opera House. You can also visit Space Center Houston, connected with NASA's space exploration center.
Galveston, Texas - This island city on the coast of the Gulf of Mexico is a fascinating place of entertainment, historic architecture, and sandy beaches. Some of the most popular attractions of Galveston include the Island Historic Pleasure Pier, Moody Gardens, and Strand's historic neighborhood.
Lake Jackson, Texas - Lake Jackson is the site of a historic sugar cane plantation. Nowadays you can learn about the area's history at the Lake Jackson Historical Museum, or you may get acquainted with the region's ocean life at Sea Center Texas.
San Bernard National Wildlife Refuge, Texas - This diverse wildlife conservation area consists of wetlands, marshes, prairies and oak forests, where you may spot various species of fish, crab, and migratory birds, as well as river otters, sea turtles, and alligators.
Port Lavaca, Texas - Port Lavaca is especially well known for its wonderful saltwater fishing. You can fish from beautiful beaches or on lighted piers by Lighthouse Beach. You can also visit the stunning Halfmoon Reef Lighthouse, Calhoun County Museum, or Port Lavaca Main Street Theater.
Aransas National Wildlife Refuge, Texas - This beautiful nature area is best known as a wintering place of the endangered whooping crane. Enjoy hiking, fishing or bird watching in this nature area that consists of tidal saltwater marshes and, more inland, freshwater ponds.
Rockport, Texas - Rockport is famous for its long, stunning beaches. The city is also home to several wonderful attractions, such as the Rockport Center for the Arts with changing local art displays, and the Texas Maritime Museum.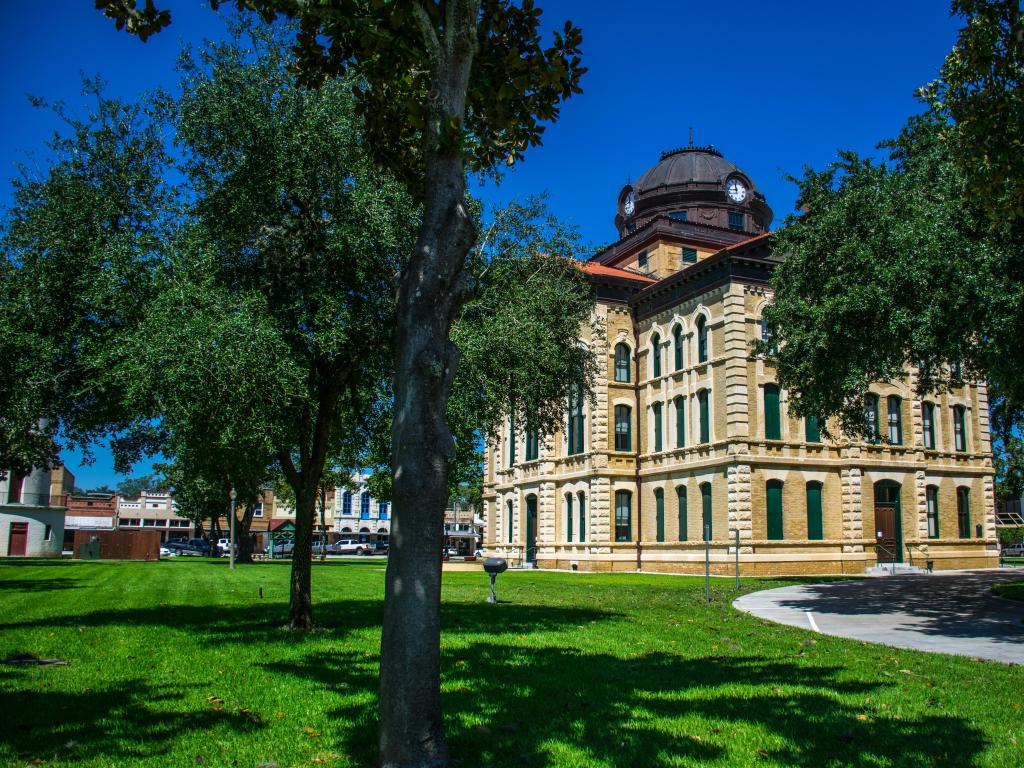 Best time to go on a road trip from San Antonio to Corpus Christi
Corpus Christi, on the Gulf of Mexico Coast, has a humid subtropical climate with hot, humid summers and mild, short winters. This is definitely a place you may well visit any time of the year, for there is plenty to do, from water-based activities to shopping, dining, and exploring cultural attractions. However, many people prefer visiting in spring or fall when temperatures are not extremely hot and tourist crowds are slightly smaller.
Summer months generally experience temperatures ranging between 80 and 95 degrees Fahrenheit, and they are indeed highly humid. Tourists often visit Corpus Christi in summer in order to enjoy the fabulous beaches to the most. This does, however, make the cultural attractions somewhat more crowded than in other seasons.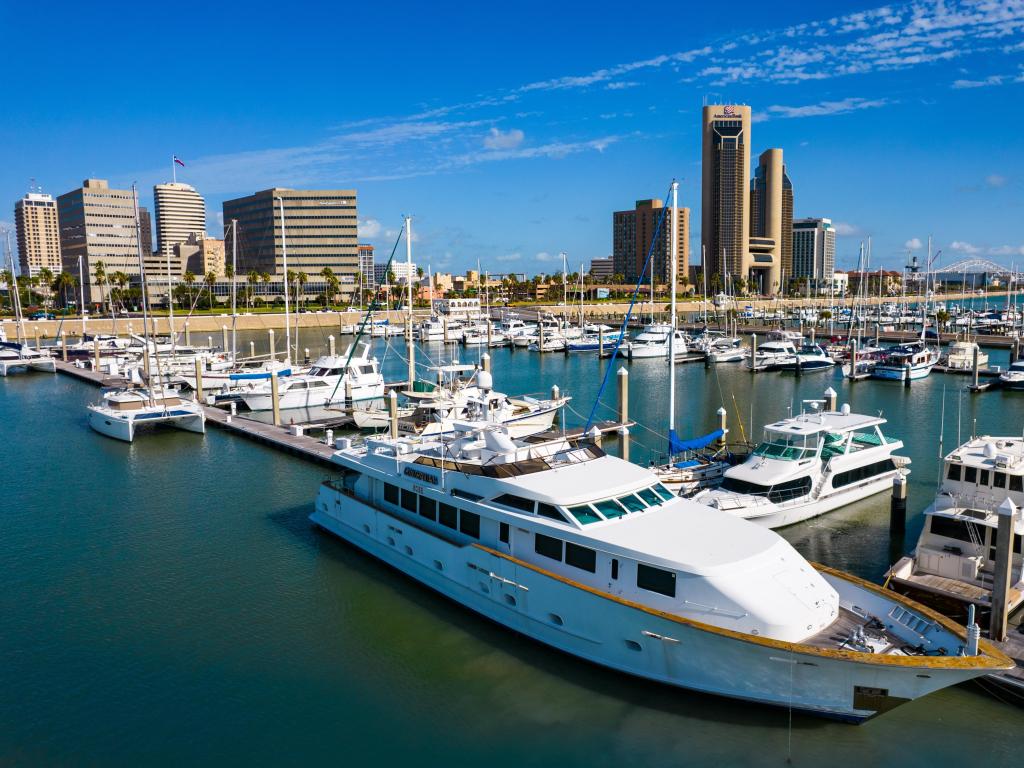 Winter months see temperatures generally ranging between 50 and 70 degrees Fahrenheit. It can thus be pleasant visiting the city in winter, although this season is often the windiest.
Spring and fall, with pleasant temperatures and smaller tourist crowds, are perhaps the best times to visit Corpus Christi. Consider the months of September-October, when humidity also is much lower than in the summer months.
There are also some amazing events and festivals taking place in Corpus Christi over the course of the year, something to take into account when planning the timing of your road trip.
For example, the Corpus Christi Beer Festival is organized in June. It features a great variety of beers and a wonderful ambiance. Texas Jazz Festival in October is a wonderful, free event with market vendors, food, and of course, live jazz music taking place on three stages.
Dia De Los Muertos street festival is also celebrated in October, at the end of the month. It is a popular event with art exhibitions, tours, and live performances. This is a fantastic local event to enjoy if you visit Corpus Christi during this time.