Road Trip from San Antonio to Los Angeles
This epic road trip takes you from warm San Antonio, past the endless desert landscapes of Texas, New Mexico and Arizona, to world-famous Los Angeles in California. You'll experience postcard-worthy views, endless cultural sites, and world-class entertainment along the way.
The 1,390-mile road trip from San Antonio to Los Angeles will take about 21 hours to drive. The highlights are El Paso, Tucson, Phoenix, Palm Springs, Santa Fe, Albuquerque, Flagstaff, the Mojave National Preserve, and Grand Canyon National Park.
In the end, you'll end up in Los Angeles, a place with a Mediterranean climate and home to Hollywood, movie stars, film festivals, beaches and some of the best food on the planet. Continue on to find out where to stay, what to see, and which routes to take.
How far is Los Angeles from San Antonio, and how long will the road trip take?
Comparison of road trip routes between San Antonio and Los Angeles

| Route | Distance | Driving Time |
| --- | --- | --- |
| The El Paso Route | 1.390 miles | 21 hours 30 minutes |
| The Grand Canyon Route | 1,700 miles | 27 hours |
The El Paso Route will take you 1386 miles. You'll be on the road for over 21 hours.
The Grand Canyon Route will cover 1696 miles and 27 hours of driving time. In the end, you'll get to see the mighty Grand Canyon.
Each route is full of adventure around every corner. Because of the distance and the number of sights along the way, we recommend taking three to five days to make the journey.
Best road trip route from San Antonio to Los Angeles
You can choose from two beautiful routes to get to your destination. Each one will cover a large section of the American West and the best one for you will depend on what you're looking for.
The amazing El Paso route takes you from San Antonio, in southern Texas, along the Rio Grande bordering Mexico, to the deserts of Arizona, and eventually to the Pacific coast. You'll drive through major metropolitan cities including El Paso, Tucson, and Phoenix.
You'll also have a chance to visit the Big Bend National Park, just a little drive off from Marathon, and on the border of Mexico, where you may view amazing mountain landscapes, desert environments, fertile valleys of the river Rio Grande, and an amazing diversity of plants and wildlife.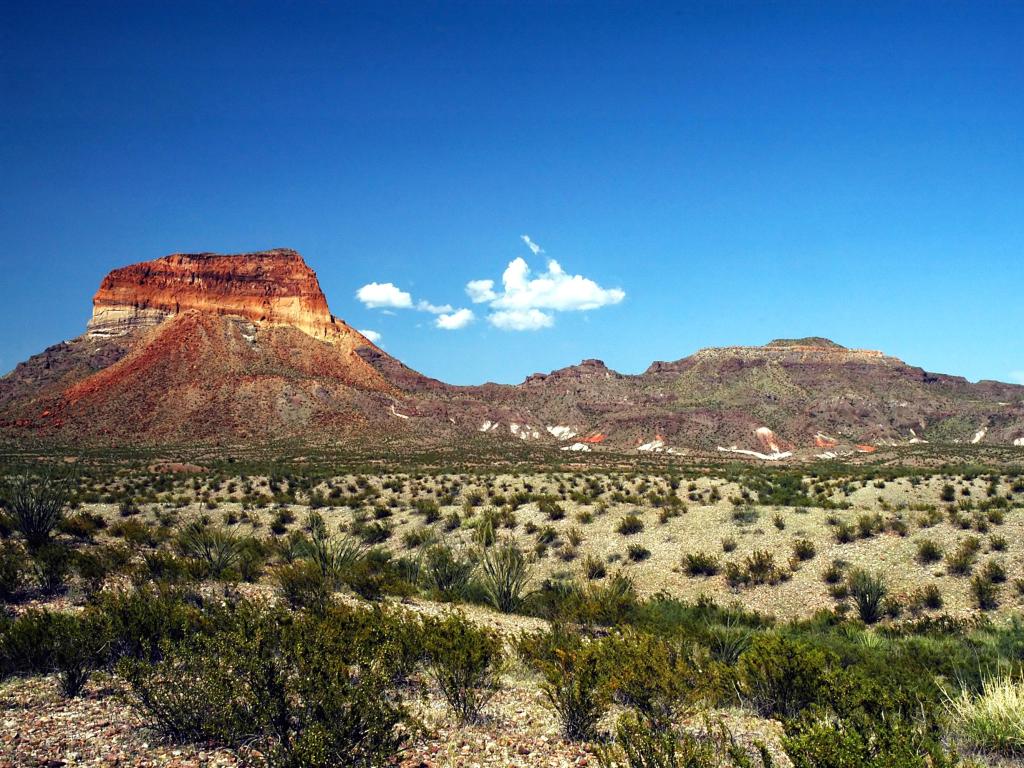 The Grand Canyon Route takes you through several exciting historic and architectural jewels such as the cities of Santa Fe and Albuquerque.
You can visit famous natural monuments, including the Petrified Forest National Park and the Grand Canyon. It also takes you through the amazing desert landscapes of Texas, New Mexico, Arizona and California.
Both routes end in stunning Los Angeles, CA. Read on to learn about the best routes, where to stay, and what to see along these memorable routes to LA.
The El Paso Route
Head west on US-90 and drive through the deserts of West Texas. Enjoy the endless landscapes of the American west.
Continue on into the cities of Marathon and Martha on your way into El Paso. After taking in the sights of El Paso, continue west into beautiful New Mexico.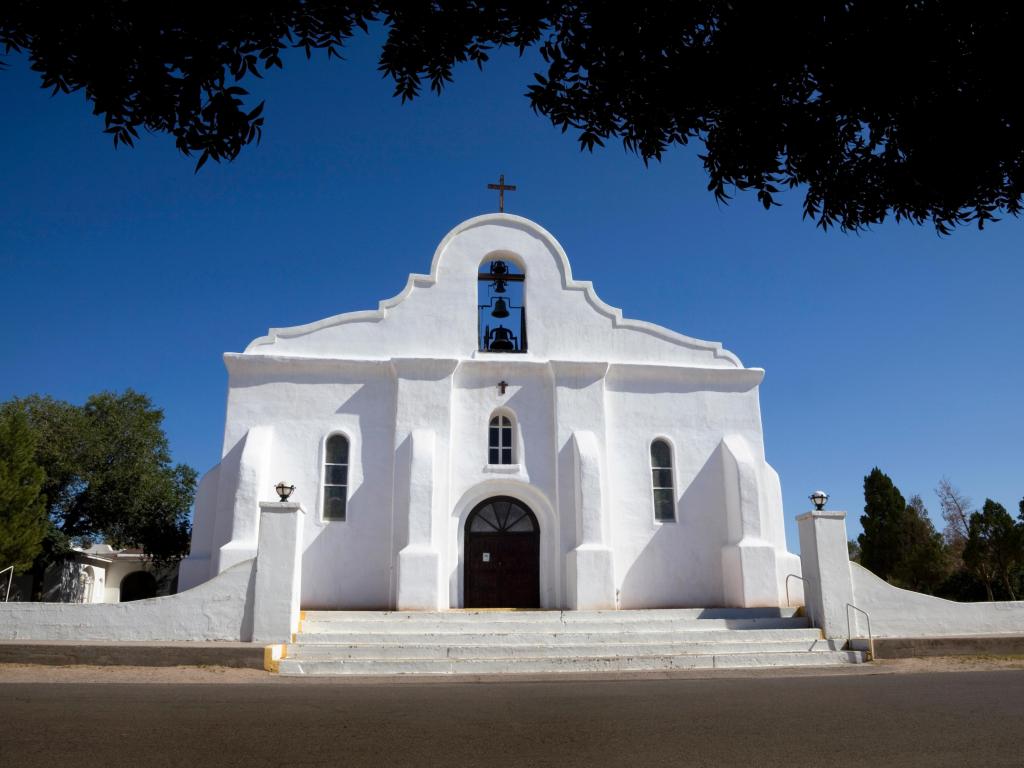 Drive into southern Arizona and into the wonderful city of Tucson. After spending time in southern Arizona's cultural hub, make your way west into Phoenix, the largest city in the state.
Head west into California and pass the mighty Colorado River. Make your way through iconic Palm Springs on your way into Los Angeles, California.
The Grand Canyon Route
From San Antonio, head northwest into the town of Big Spring. From here, drive into the colorful desert landscapes of New Mexico.
Continue on into the city of Santa Fe. After taking in the endless art, food, and culture of this fantastic destination, head west on I-40 into Flagstaff, Arizona.
From here, make a slight detour north and visit the incredible Grand Canyon National Park. This is truly one of the world's most stunning natural marvels.
After the Grand Canyon, head west into California and the great Mojave Desert. After enjoying the endless natural sights, make your way southwest to your destination of Los Angeles.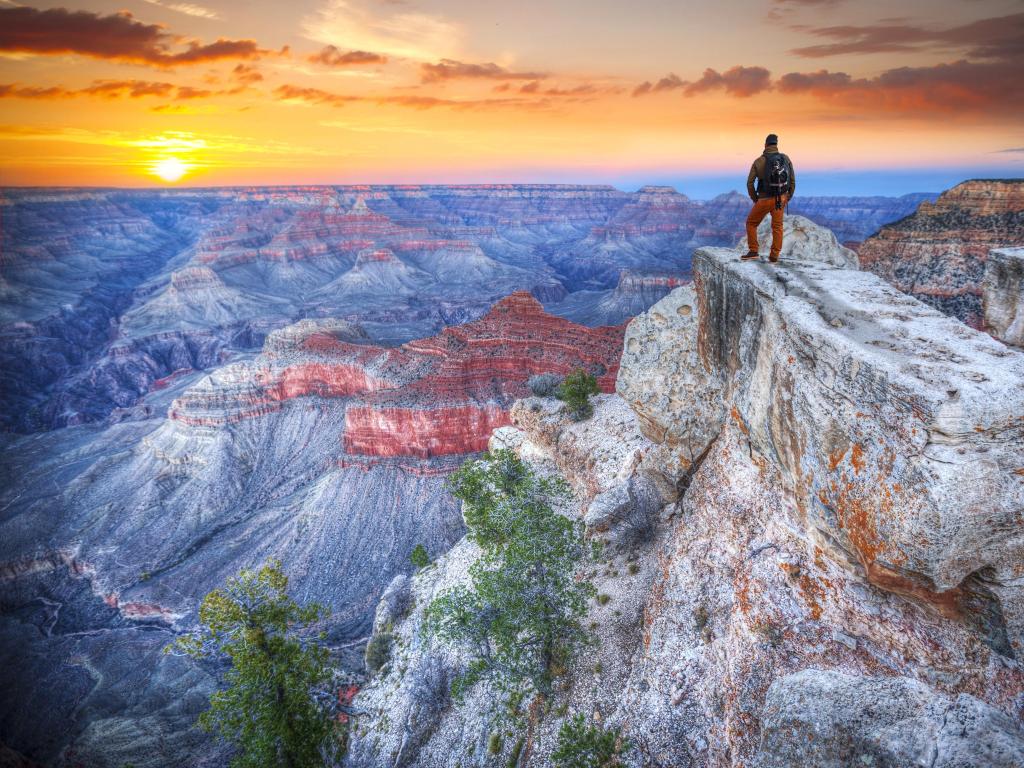 Best places to stop between San Antonio and Los Angeles
Along the way to Los Angeles, you'll pass some of the most iconic and beautiful parts of the USA. Below are some of our recommended places to stop to rest along the way.
History and culture in El Paso
Just less than halfway on the El Paso Route is the city of El Paso, Texas. This city is known for its rich culture influenced by the history of the Wild West and bordering Mexico, as well as wonderful outdoor opportunities and local Tex-Mex cuisine. It is also known as one of the safest cities in the US.
There's plenty to do and see, including The El Paso Museum of Art. Here, you'll see beautiful pre-Columbian and Indian art and educational events. Next, visit the fascinating military museums at Fort Bliss military base. Learn more about the rich history of the American military and the area.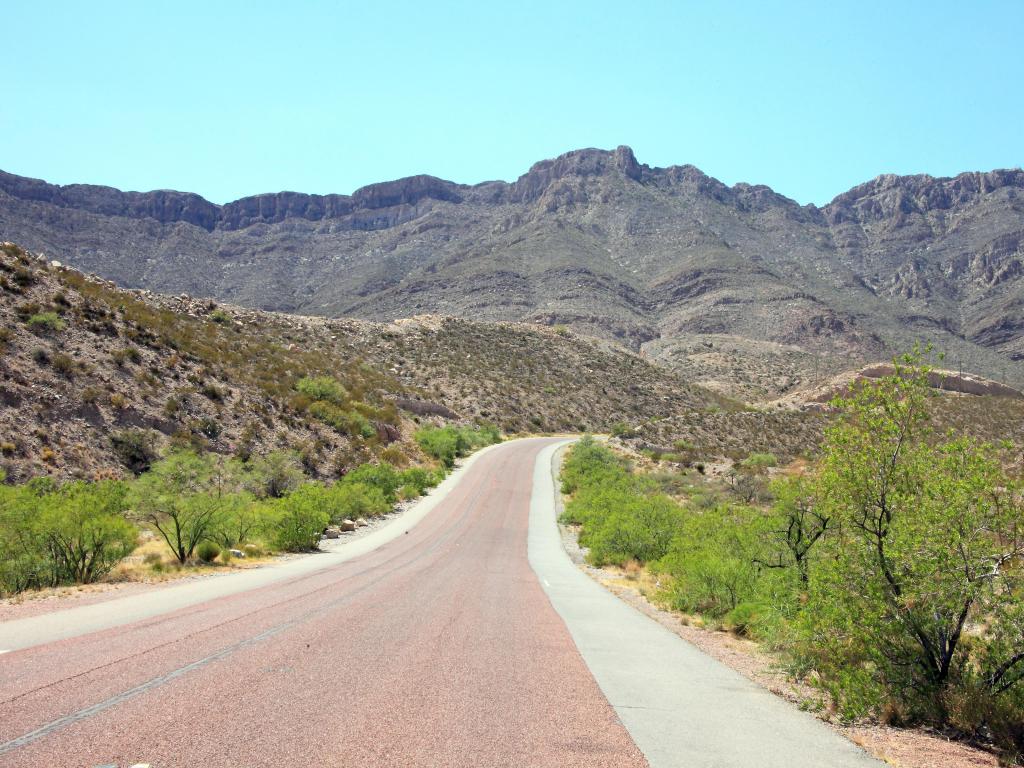 If you're a nature lover, make your way to Franklin Mountains State Park. This is the ultimate place to experience the nearby mountains and view the beauty of the surrounding desert environment.
Once you make your way to beautiful El Paso, we recommend staying at the luxurious Plaza Hotel Pioneer Park. This stylishly decorated hotel has beautiful, spacious rooms and amazing evening entertainment, and a great on-site restaurant. You can also enjoy amazing views over El Paso from the hotel's terrace.
Nearby, is the center of El Paso, making it easy to take a walk or drive to the nearby attractions to go sightseeing. Within walking distance, you'll also find the El Paso Museum of History, Museum of Art, parks, and lovely local restaurants and bakeries.
A vibrant and artistic stay in Santa Fe
Just less than halfway on the Grand Canyon Route is the charming city of Santa Fe. The capital of New Mexico is known for its rich history and architecture, influenced by the traditional adobe building styles of the Puebloan people.
While in Santa Fe, visit the Palace of the Governors. At the Plaza, is the historic seat of the government, a symbol of the traditional adobe style. Next, visit the amazing art and galleries in the Canyon Road area or visit museums such as the Museum of the Contemporary Native Arts in the "Museum Hill" area.
A short drive away from Santa Fe is Valles Caldera National Preserve, where you can admire hot springs, volcanic domes, and fumaroles. Along the way, admire the endless landscapes that seem like they're out of a famous painting.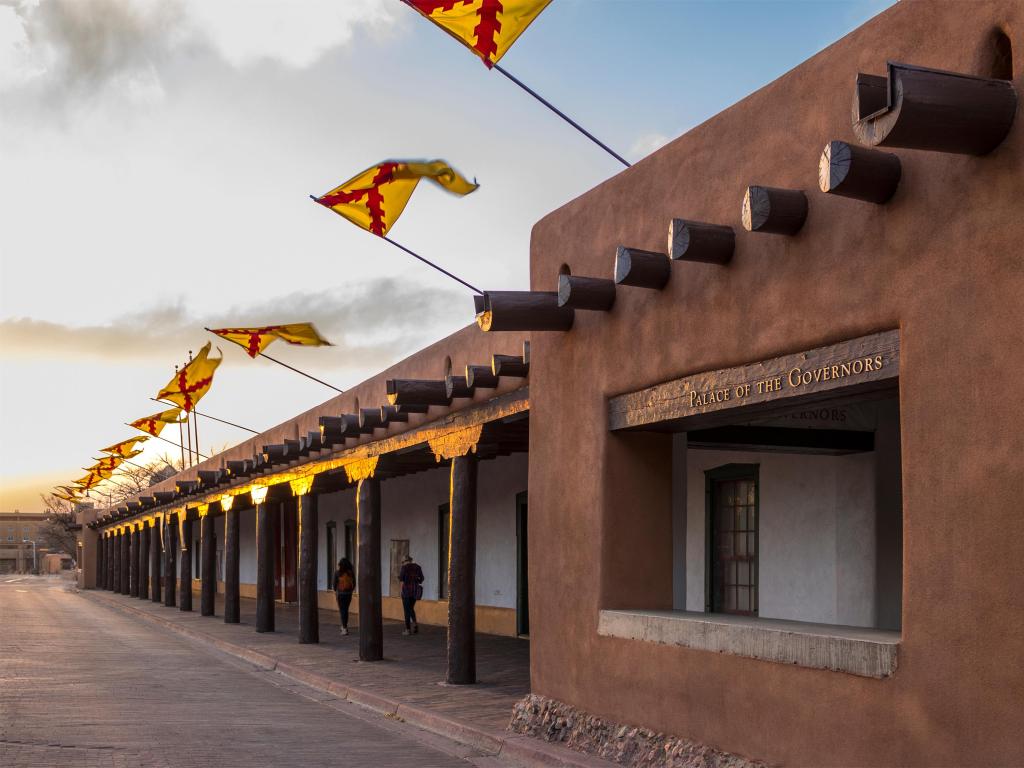 Once in Santa Fe, our favorite place to stay is Inn on the Alameda. This beautiful, peaceful hotel portrays traditional Santa Fe decorations and cozy furniture that will make you feel right at home.
There is free parking and a hot tub available to relax in after your drive. You'll also find a tequila bar as well as a New Mexican breakfast.
The hotel is found right on the route that takes you further towards Los Angeles the next day. The hotel is located in central Santa Fe, and within walking distance of the famous Plaza, many museums, and art galleries. Nearby you can find wonderful restaurants and parks as well as nightlife.
Where to stay when you reach Los Angeles
Once you reach your destination, we recommend resting at the beautiful Hotel Per La. This hotel is located in the heart of downtown LA and is housed in a historic building which once used to be the Bank of Italy.
Each room features original artwork and cozy furniture. There is a fabulous rooftop pool and a bar onsite, which feature panoramic views of the city. There's also an incredible cafe, so you can grab coffee before heading out to explore the city.
Nearby are some of LA's most fantastic restaurants, bars, and sights. Places like The Grove, TCL Chinese Theatre and Disney Concert Hall are just minutes away, so you'll be able to see the best of the city without venturing far.
Things to see on a road trip from San Antonio to Los Angeles
There's so much to see on both trips, so you will have plenty to explore and experience. Below, we've included our favorite highlights for you to choose from.
The El Paso Route
Amistad National Recreation Area - View the river Rio Grande at this beautiful natural location.
Big Bend National Park - Take a drive south from the town of Marathon to visit this world-famous National Park. This natural area offers much to a visitor, from diverse flora and fauna of the desert environment, to rich cultural history and archaeological and geological wonders, including volcanic rock formations and dinosaur bones.
Marfa - A city in the high desert of West Texas, Marfa is an interesting arts hub.
El Paso - El Paso is a vibrant city on the border of the US and Mexico. Here you may enjoy local Mexican cuisine, visit the beautiful nearby Franklin Mountains State Park, or see military museums at the Fort Bliss military base.
Coronado National Forest - Coronado National Forest includes mountain ranges rising up from the desert floor. They are home to an amazing diversity of plant and animal life.
Tucson - Originally founded as a military base, you may explore military history when visiting this city, as well as the history of the local native peoples and the Wild West. Mexican food and interesting architecture are more highlights of this city.
Phoenix - Phoenix, in the north of the Sonoran Desert, has a hot climate and is known for beautiful spas and a vibrant nightlife.
Palm Springs - Home of many Hollywood stars and is known for lovely spas, golf courses, palm trees and hot springs.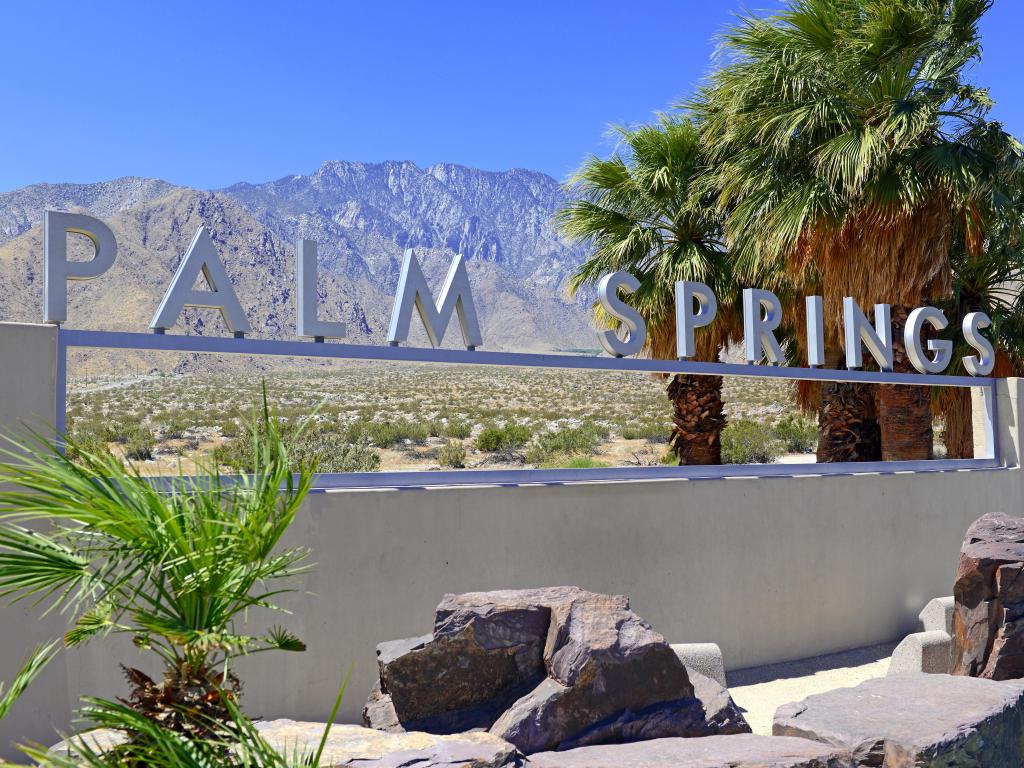 The Grand Canyon Route
Big Spring - Visit this city to take in some of the area's rich Western and Native American history.
Santa Fe - Santa Fe is a beautiful city where you may visit amazing art galleries and museums, or admire the local adobe-style architecture of the Puebloan people.
Albuquerque - Albuquerque started as a Spanish colony and is now New Mexico's largest city and a place of rich culture and delicious cuisine.
Petrified Forest National Park - In this Park, you'll find interesting sights of petrified wood and historic ruins.
Flagstaff - Flagstaff city in the mountains is a home to rich history, and is a gateway to the nearby Grand Canyon, Arizona Snowbowl ski resort, as well as several Native American pueblo sites.
Grand Canyon National Park - Visit this world-famous site to observe from its many viewpoints the red bends of the river canyon that portray millions of years of geological history.
Mojave National Preserve - In this beautiful natural desert landscape you may spot amazing rock formations. It is home to rich wildlife, including mountain lions and coyotes.
Mount San Antonio - Mount San Antonio is found within the area of the San Gabriel Mountains and Angeles National Forest, and is the highest point in the area. It is a great place for hiking, skiing, or viewing waterfalls and grand vistas.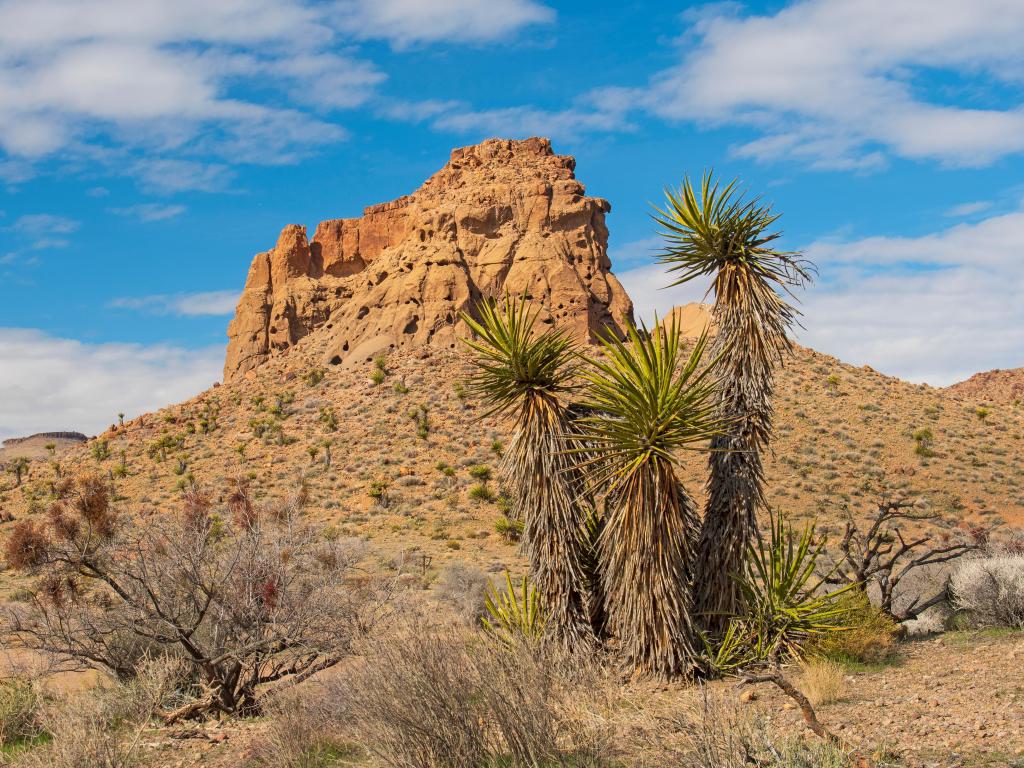 Both Routes
San Bernardino - San Bernardino, close to Los Angeles, is a place of festivals, interesting museums, and beautiful outdoor recreational areas.
Best time to go on a road trip from San Antonio to Los Angeles
As much of the route of this road trip lies within hot desert environments, the months of fall and spring may be the most pleasant ones to do this road trip. The destination Los Angeles, however, is pleasant to visit all year long.
Los Angeles has a Mediterranean climate, and temperatures on some summer days may exceed 90 degrees Fahrenheit. It is thus generally pleasant visiting Los Angeles in the summer, though a little on the hot side.
You may, however, find the city more crowded during the summer months and might thus opt for doing this road trip in fall or spring.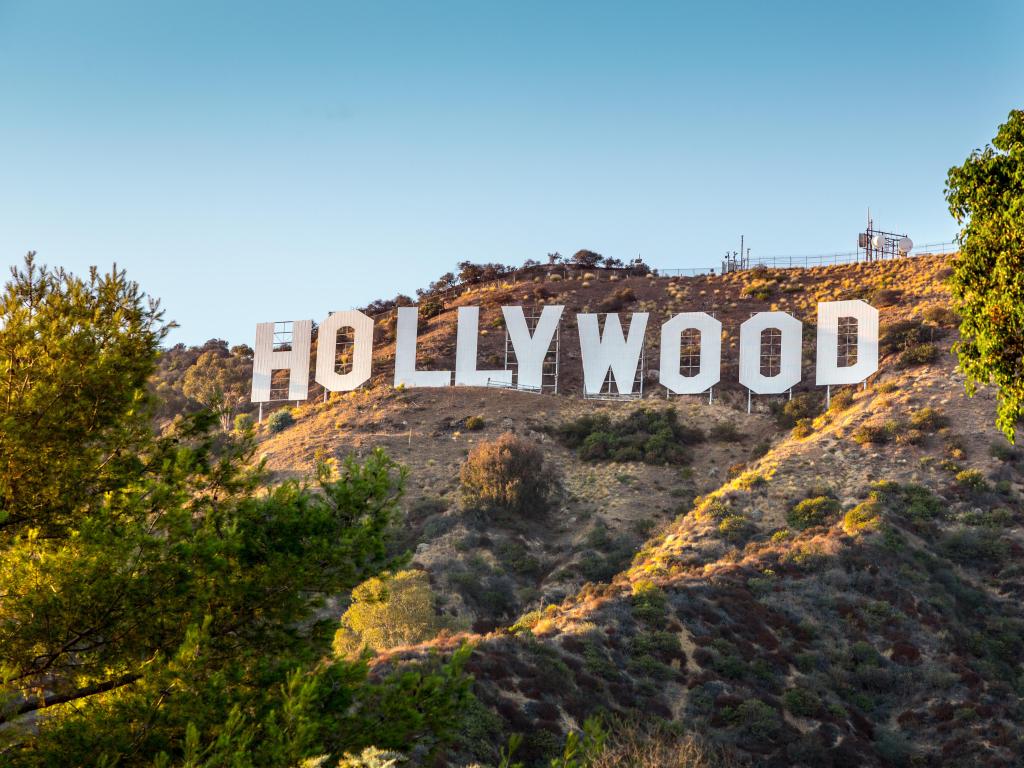 Los Angeles has mild winters, averaging around 68 degrees Fahrenheit in temperature, making it pleasant to visit even in the winter months.
Although wonderful to visit any time of the year, Los Angeles may experience smaller crowds of tourists in fall, winter, and spring, which may make these times more pleasant to visit the area.
There's plenty of festivities in LA all year long. Some highlights include the LA Film Festival in June. This festival offers everyone a chance to view movie screenings and spot visiting film stars.
The American Film Institute's festival in November also includes movie screenings and roundtable discussions, set in several of the theaters of Los Angeles.
Held along Abbot Kinney Boulevard, the Abbot Kinney Festival held in September is a festival of food, beer, art and fun. If you love holiday cheer, check out the Hollywood Christmas Parade. This show is full of visiting celebrities and movie glamor.