Road Trip from San Francisco To Carmel-by-the-Sea
If you want to take a short getaway, consider a road trip from San Francisco to Carmel-by-the-Sea. This short road trip will keep you entertained from the first minute, you might even be surprised how much is on offer.
A road trip from San Francisco to Carmel-by-the-Sea will take you 3 hours to drive, covering 120 miles. Highlights on the way include San Jose, Henry W. Coe State Park, Half Moon Bay, Big Basin Redwoods State Park, Santa Cruz, and Monterey.
If you want to begin planning your weekend getaway, read on for more information about the best routes, where you should stay, and the best time of year to go.
How far is Carmel-by-the-Sea from San Francisco and how long will the road trip take?
Route comparison

| Route | Distance | Driving Time |
| --- | --- | --- |
| The Coastal Route | 158 miles | 3 hours |
| The Bay Area Route | 119 miles | 2 hours |
The road trip from San Francisco to Carmel-by-the-Sea will cover 120 miles and take you about 3 hours to drive. You could drive it in less than a day, but we recommend splitting the journey with an overnight stop.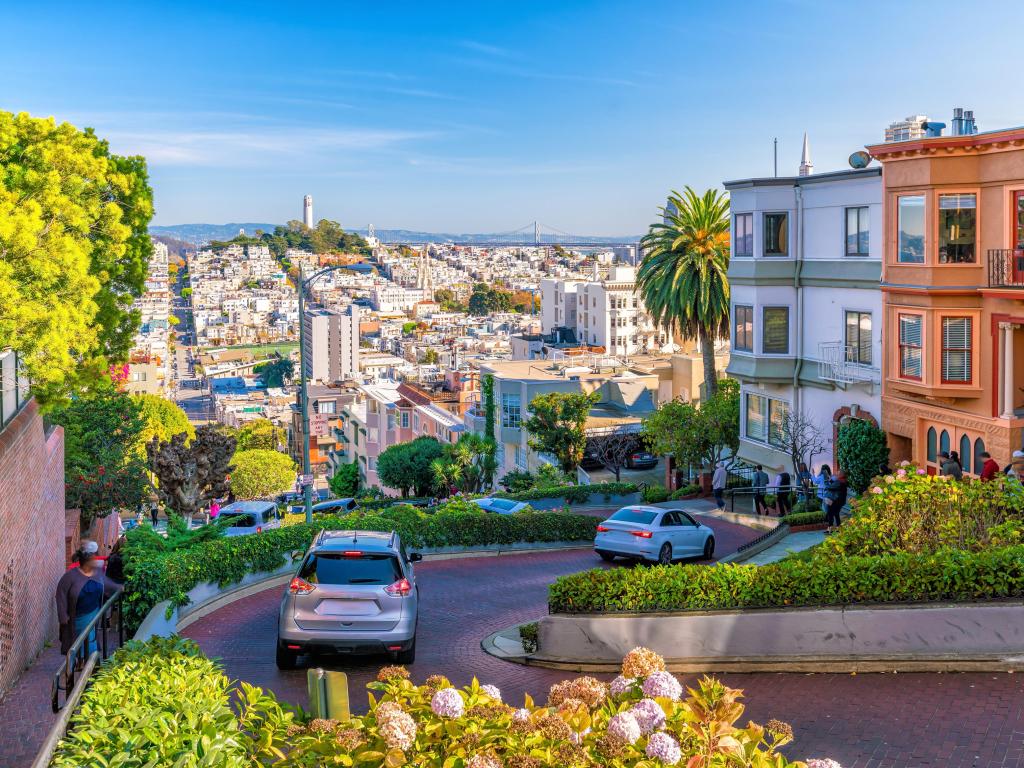 The bay area route is even quicker, taking only 2 hours to drive. This route has much less to see compared to the coastal route. We only recommend taking this route if you need to get to Carmel quickly.
The coastal route encompasses some stunning scenery and, if you have the time, is the recommended route. It includes some pretty towns, beautiful beaches, and trendy cities. You could easily spend a few days enjoying this route if you have the time.
There is the potential for bad traffic in San Francisco and Santa Cruz on the coastal route. If you choose the bay area route, you may encounter heavy traffic near San Jose. Try to avoid traveling through these places at rush hour by using a traffic app to monitor congestion.
The driving on both routes is very easy, mostly following highways the whole way. This makes it easy to stop along the way on your road trip from San Francisco to Carmel-by-the-Sea.
Best road trip route from San Francisco to Carmel-by-the-Sea
The best road trip route from San Francisco to Carmel-by-the-Sea would have to be the coastal one - most of California's finest attractions are located by the Pacific, and this route is a good example of that.
That said, if you want to keep things interesting, you can always take the quicker route on the way back to change up the scenery.
How to drive from San Francisco to Carmel-by-the-Sea
The map above shows our suggestions for the best road trip routes between San Francisco and Carmel-by-the-Sea. Keep reading for detailed descriptions of both routes, where to stay on either, and the best things to do on the way.
The Coastal Route
Leave downtown San Francisco and travel south on Interstate 280. The interstate will take you to the coast, joining the Pacific Coast Highway, or Route 1.
From Route 1, the driving is very straightforward. The highway will lead you along the coast, passing through Half Moon Bay, Big Basin Redwoods, and Santa Cruz.
After passing through Santa Cruz on the Pacific Coast Highway, you will cruise alongside Monterey Bay. The highway will take you through Monterey, after which you will detour on 17 Mile Drive.
17 Mile Drive will take you directly to Carmel-by-the-Sea and Carmel Beach. While it is a short trip, it's a perfect distance for a weekend getaway.
The Bay Area Route
If the coastal route doesn't interest you, have a look at this route that will take you through the metropolis of the bay area.
It starts the same way as the coastal route, heading south on Interstate 280. At San Bruno, leave the interstate and merge onto Highway 101, which will lead you past San Mateo Bridge and then to Redwood City.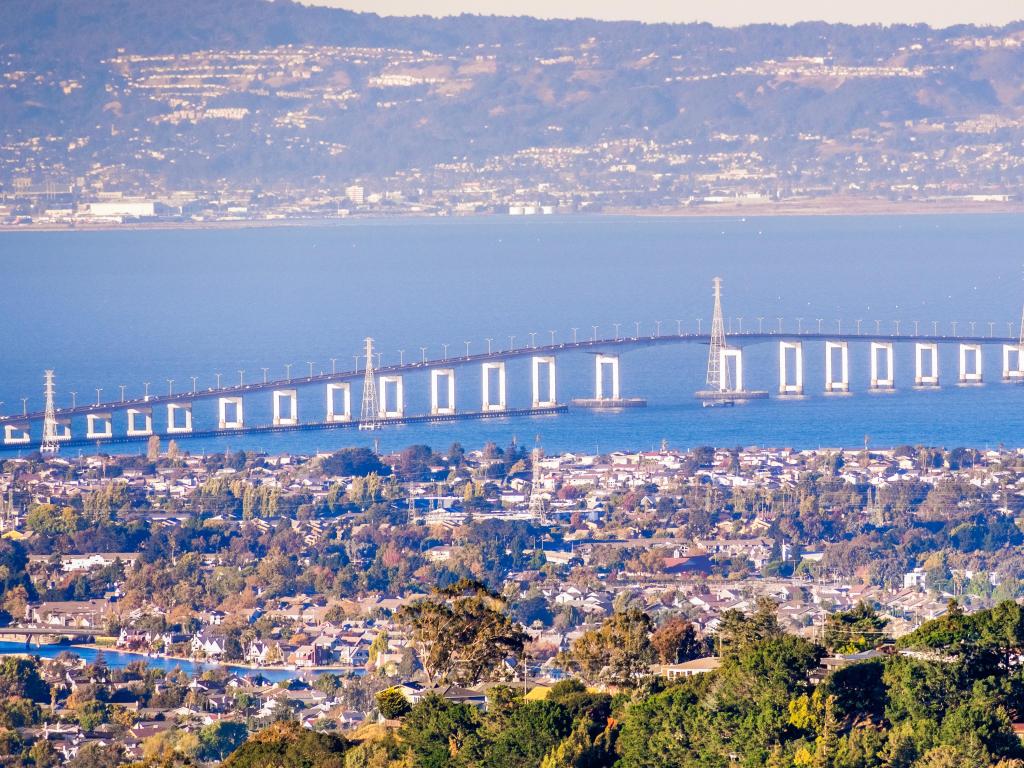 Pass through Redwood City and leave Highway 101 for Route 85, allowing you to travel around the edge of San Jose. Near Los Gatos, join up with Route 17, which will lead you through the hills and towards the coast.
You will pass Bear Creek Redwoods before reaching Santa Cruz - from there, The Pacific Coast Highway will take you around Monterey Bay. At the city of Monterey, leave the highway for 17 Mile Drive that will lead you into Carmel.
Best places to stop on your road trip from San Francisco to Carmel-by-the-Sea
While it is a short drive, you should really consider stopping at least once during the road trip from San Fransisco to Carmel-by-the-Sea. To help you plan your trip, we have recommended two fantastic resorts below.
Recharge in beautiful Santa Cruz
There are many accommodation options in Santa Cruz, maybe unsurprisingly, but none come close to the stunning Dream Inn Santa Cruz, with its prime beachfront location. Located right next to the famous Santa Cruz Main Beach's boardwalk, you will be located in the heart of the action.
Carrying in the ocean vibes from outside to inside with elegant decor and a laid-back atmosphere, the hotel features rooms and suites that offer private balconies or patios where you can admire the spectacular views of Monterey Bay.
After checking in, we recommend heading to the fabulous pool to stretch your legs and energize. After all, you will need your energy and adventurous spirit recharged if you are planning to take a spin on the Giant Dipper, a famous roller coaster located on the boardwalk.
If you prefer something more tranquil, Neary Lagoon Park is located a few blocks from the hotel and is a green oasis in the city,
Please check our comprehensive guide out to learn more about the beautiful beach of Santa Cruz to visit during your stay:
READ MORE - Our Guide to Santa Cruz Main Beach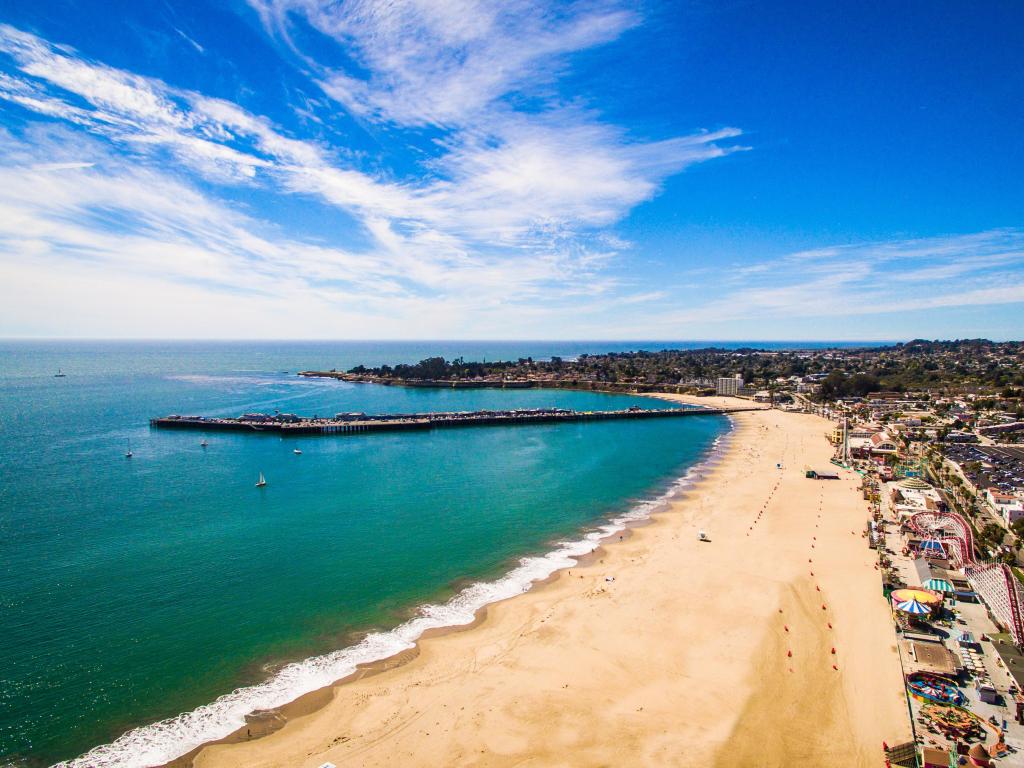 Stay in luxury at Monterey Bay
Are you ready to spot some magnificent whales or adorable sea otters? Monterey Bay National Marine Sanctuary is known as the "Serengeti of the Sea" and if you are lucky enough, you can spot seals, sea lions, whales, dolphins or otters year round!
Don't worry if you don't get a chance to spot these incredible creatures in the wild; Monterey Bay Aquarium is widely regarded as one of the best aquariums in the world and offers visitors a chance to admire at a vast array of marine life, including sea otters, sharks, and jellyfish.
If you have time, we highly recommend checking out Monterey State Beach and the famous Cannery Row a short drive away. Once the sardine-packing hub of the West, Cannery Row is now a vibrant waterfront street offering a mix of dining, shopping, and historical sites.
Once you are done exploring, there is no better place to rest than the beautiful Old Monterey Inn. Located a short drive from the bay, this property is surrounded by beautiful gardens and flowers, which make it so special.
Enjoy the complimentary wine and hors d'oeuvres during happy hour and take a stroll in the gardens to take in the serene beauty of the property. The breakfast on offer is particularly popular, and we are convinced that there is no better way to start the day!
Things to see on a road trip from San Francisco to Carmel-by-the-Sea
Even though it doesn't cover much ground, there is still plenty you can see on the road trip from San Francisco to Carmel-by-the-Sea. To make sure you don't miss anything, here is a list of some of the top attractions.
Gray Whale Cove State Beach - If the weather is on your side, consider a quick stop at the beach.
Half Moon Bay - Half Moon Bay has a nice coastal trail if you feel like stretching your legs.
Pigeon Point Lighthouse - Not far from Half Moon Bay is this pretty lighthouse sitting on a rugged stretch of coast.
Pacific Coast Beaches - From Half Moon Bay to Santa Cruz, there are numerous stunning beaches, why not plan to spend the day relaxing at one.
Big Basin Redwoods State Park - This park is located near San Francisco and is best known for its Redwood trees.
Redwood City - Filoli Historic House, Pulgas Water Temple, and the Baylands Nature Preserve are all in the Redwood City area.
San Jose - This iconic city is one of the crowning jewels of California and a must-see along the inland route.
Santa Cruz Beach Boardwalk - Visit the iconic Santa Cruz boardwalk, and maybe one of the nearby beaches like Seabright Beach.
The Mystery Spot - Just outside of Santa Cruz, this roadside attraction is a confusing visual illusion.
Monterey Peninsula Recreational Trail - Another great coastline trail for you to explore and snap some amazing photographs of the surrounding nature.
Old Fisherman's Wharf - Located in downtown Monterey, this is a pretty spot to get a bite to eat or do some shopping.
Point Lobos State National Reserve - Just south of Carmel, this reserve is on par with Big Sur in terms of sweeping ocean scenery and amazing nature hikes.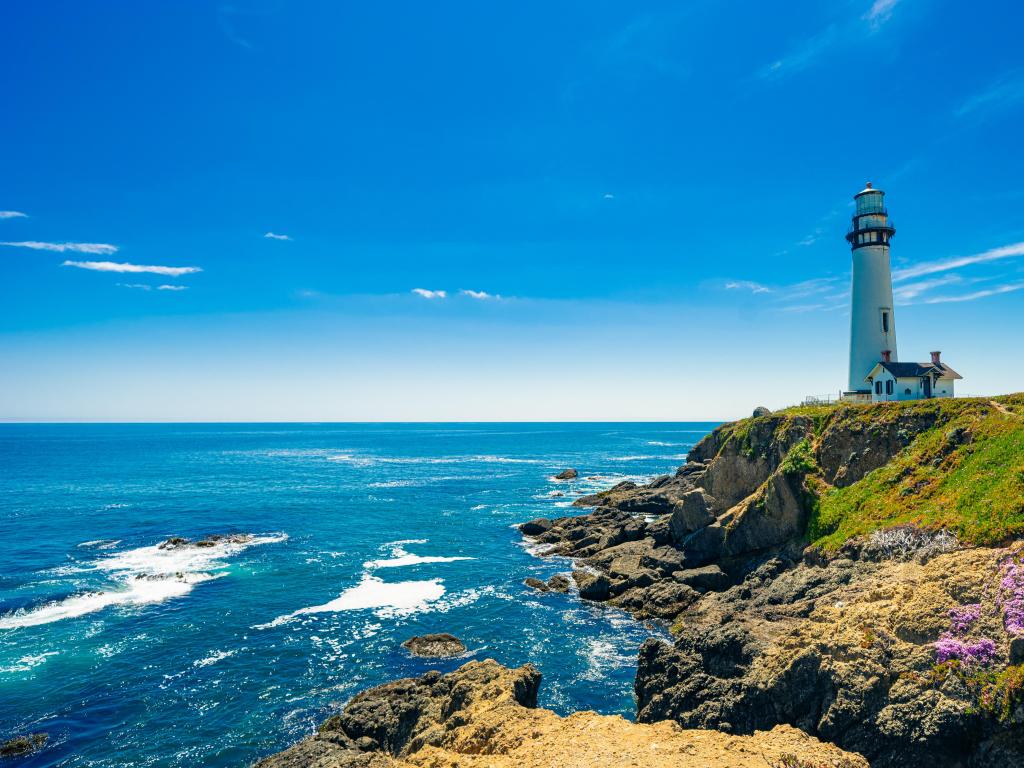 Best time of year to go on a road trip from San Francisco to Carmel-by-the-Sea
You can go on a short road trip from San Francisco to Carmel-by-the-Sea at any time of year. The coast of California won't experience any extreme weather that will prevent you from traveling in a certain season.
Winter is typically the wettest time of year, and temperatures are also at their coldest. However, it will be a quieter time to travel and one where hotels may be discounted. If you like to get active outside, it's probably best to consider another time of year.
Spring and fall, also called the shoulder seasons, are probably the best time to travel. They allow you to strike a balance between nice weather, lower prices, and fewer tourists that will ensure you enjoy your road trip.
While summer may be the first time of year you consider your road trip, it does bring some disadvantages -most notably, hotels are at their most expensive, and there are lots of tourists around, so this isn't the best time to visit if you want to keep things quiet.
However, if you're looking for good weather, then summer is the best time of year to go. California summers are hot with plenty of sunshine, something that almost any road tripper can get behind.
Overall, you can go at any time of year. Try to decide what factors are most important to you and plan on going in a season that works for you.