Road trip from San Francisco to Crater Lake National Park
If you are looking for an adventure, why not go on a road trip from San Francisco to Crater Lake National Park. Encompassing a variety of interesting scenery and some of California's best cities, this road trip has something for everyone.
The road trip from San Francisco to Crater Lake National Park covers 420 miles and takes 6 hours 30 minutes of driving. Notable stops along the way include Napa, Sacramento, Lake Shasta, Plumas National Forest, and Crater Lake National Park.
To help you plan your trip we have created this helpful guide that will take you through the best places to stay, the best route, and when you should go.
How far is Crater Lake National Park from San Francisco and how long will the road trip take?
The road trip from San Francisco to Crater Lake National Park will take you at least a day to drive, covering 420 miles through stunning Northern California and Southern Oregon.
While you could complete the drive in a day, we recommend taking at least three days, if not a week, for this trip. That way, you can slow down and spend some time enjoying the beautiful places you will pass through.
The route mostly sticks to highways and interstates, with a few short detours on smaller roads. This is great because it means you won't get held up due to shoddy road conditions, meaning you can dedicate more time to exploring.
The route encompasses varied terrain, from the wine region of Napa to the forested mountains of Oregon - whether you're a nature lover or you want to keep things urban, you're guaranteed to find the kind of place you're looking for.
This road trip route will take you through two major cities, the first being San Francisco, and the second, Sacramento. Both areas may be prone to traffic, especially on the weekend, so try to time your trip to pass through outside of rush hour.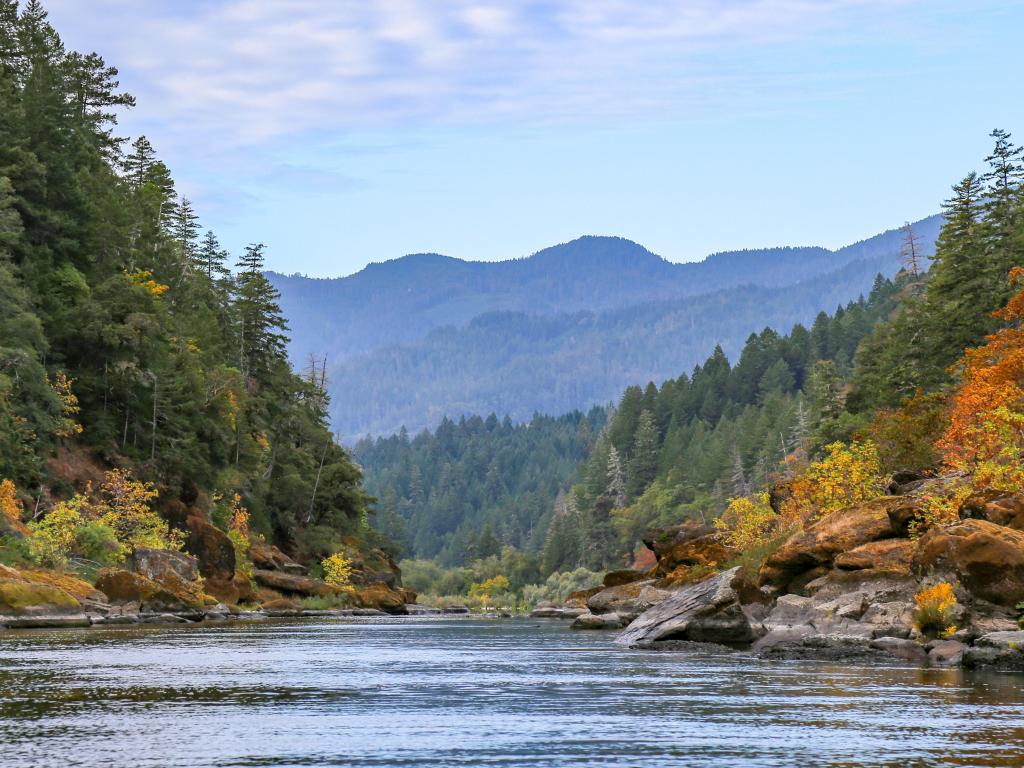 Best road trip route from San Francisco to Crater Lake National Park
Leave San Francisco on Highway 101, crossing the iconic Golden Gate Bridge. Follow Highway 101 to where it converges with Route 37, then continue along the San Pablo Bay.
Merge with Route 29 and then Route 12, taking you directly to Napa. Spend some time enjoying the wine in this region before continuing your journey on Route 121.
At Moskowite Corner, get on Route 128, which will lead you past Lake Berryessa and to Interstate 505. You can detour into Sacramento by taking Route 16 to Interstate 5.
After visiting Sacramento, leave via Interstate 5 and follow it north. You will remain on this road for a while, passing through Red Bluff, Redding, Lake Shasta, and Mt. Shasta.
Merge onto Highway 97, which will take you to the border with Oregon. Remain on Highway 97 as it leads you past Klamath Falls and Upper Klamath Lake. The final leg of the journey is on Route 67, which will lead you straight into Crater Lake National Park.
The route from San Francisco to Crater Lake National park (Highway 101 and 97)
​
Best places to stop on a road trip from San Francisco to Crater Lake National Park
A road trip from San Francisco to Crater Lake National Park is best split over a few days, giving you plenty of time to enjoy some of the attractions along the way. To help you plan your stops, here are a few sensational places to stay.
Stay at the heart of Napa Wine Country
The Carneros Resort and Spa is the epitome of luxury, and it boasts the best views of the area by a longshot. Set at the heart of Napa wine country, this is a resort you won't want to miss out on.
The Carneros is nestled picturesquely among the rolling vineyards the area is so famous for - there are a number of fantastic wineries in the immediate area, including Viansa Winery and Cline Cellars.
The resort has a hilltop pool, a palatial fitness center, and Bocce Ball courts. Then there is the amazing spa, where you can enjoy a variety of treatments and massages before setting out to explore the county.
Staying at the Carneros Resort means you will either be in a suite or a cottage - all suites and cottages have an outdoor dining space, heated floors in the bathroom, and a full range of other amenities you would come to expect, and then some.
There are multiple options for on-site dining, including the FARM, Boon Fly Café, and the Hilltop Dining Room. All the restaurants pride themselves on sourcing local ingredients for all their dishes, so you can expect a quality meal here every single day.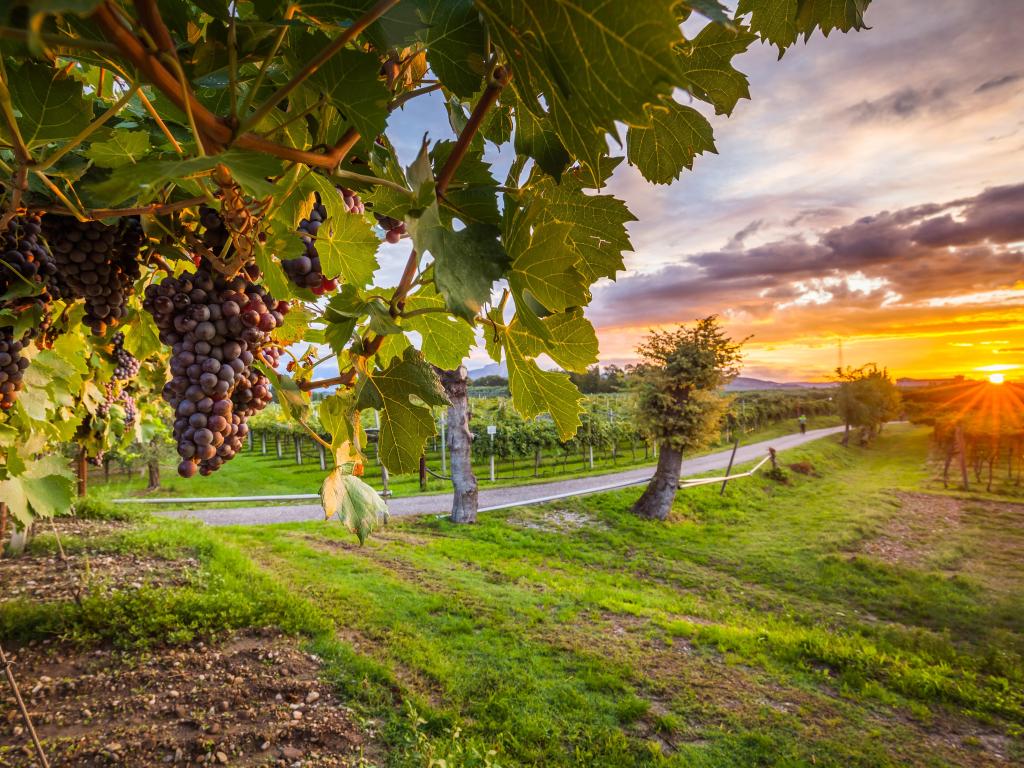 Enjoy downtown Sacramento by staying at the Kimpton Sawyer
The Kimpton Sawyer is a spectacular hotel with striking and beautiful architecture, not to mention that fantastic swimming pool. Spend a night here to enjoy luxury, mere minutes from the best spots in downtown Sacramento.
As soon as you enter the lobby, you will understand what makes this hotel magnificent - the huge windows provide natural light and make the space feel large and inviting.
All rooms are exceptionally modern, with some having great views of the surrounding city. All rooms come equipped with typical furnishings that will make your stay comfortable.
There is a rooftop outdoor pool that is open year-round, alongside an impressive gym and numerous dining options. The poolside terrace bar called the Revival is a popular trendy place to have a drink and enjoy the view.
If you are looking for a more substantial meal, The Echo & Rig is a steakhouse on-site that is open for lunch and dinner. For something a little bit more casual, The Punch Bowl Social offers a more relaxed setting for you and your fellow travelers.
The hotel is ideally situated for you to enjoy the lively city of Sacramento, which has a reputation for its great museums and food culture.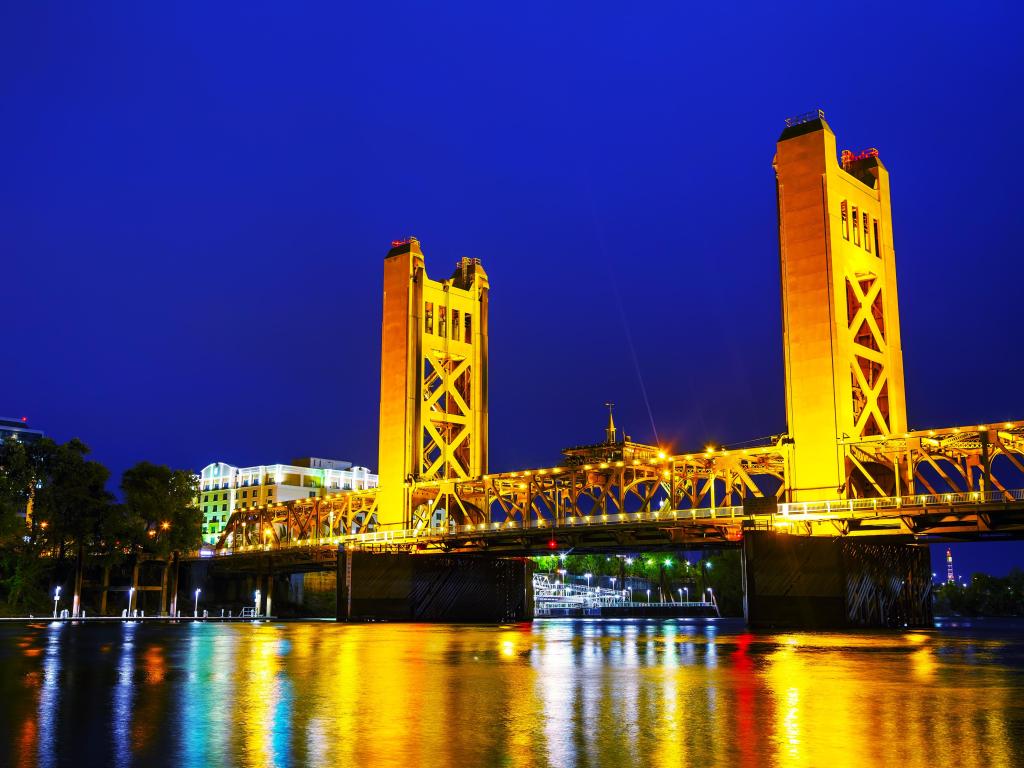 Things to see on a road trip from San Francisco to Crater Lake National Park
It can be challenging to plan the road trip from San Francisco to Crater Lake National Park since there's so much to see. With that said, these are the places you'll definitely want to check out:
Hess Persson Estate - Only a few minutes from central Napa, this vineyard is one of the most famous in the area. It combines wonderful wine and art, as the owner has a fantastic collection.
Domaine Carneros - Located just south of Napa, this estate has been producing sparkling wine since 1987, and it is some of the best in California.
Crocker Art Museum - Sacramento is only a short detour off the main route, and the Crocker Art Museum is a must-see if you visit the city.
Old Sacramento - The old town of Sacramento sits along the riverfront, making it a very picturesque place to enjoy an afternoon.
Plumas & Lassen National Forests - These scenic forests offer some fantastic vistas and countless miles of hiking trails.
Lake Shasta Caverns - Lake Shasta is a great place for summer recreation; if you have time, go on a guided tour of the caverns or take a boat trip on the lake.
Castle Dome Trailhead - Easily accessible from the road, this is an excellent hike for the adventurous among us. It offers spectacular views of the chiseled mountains.
Hedge Creek Falls - A small but geologically interesting waterfall that you can actually walk behind.
Lake Siskiyou - A pretty little reservoir with a great mountain backdrop, perfect for recreational activities like fishing or boating.
Mt Shasta - A stunning area of natural beauty that offers plenty to do if you like getting outdoors and active. In winter, there is also skiing available at the Mt. Shasta Ski Resort.
Klamath Falls - This iconic city is known for its rich logging history and the beautiful Upper and Lower Klamath Lakes.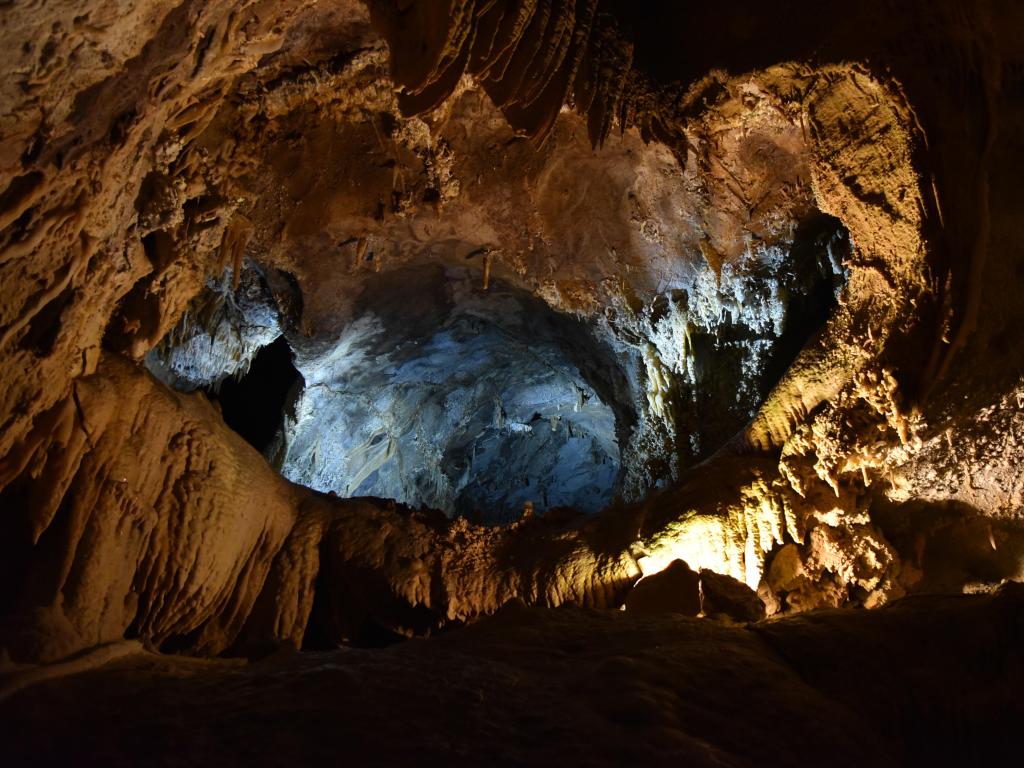 Best time to go on a road trip from San Francisco to Crater Lake National Park
You can go on a road trip from San Francisco to Crater Lake throughout most of the year. With that said, unless you are into winter sports, winter doesn't offer much for the average person.
Winter in Crater Lake is cold and snowy. While the park does remain open, many of its roads close, meaning you have to be prepared to access different areas of the park on foot.
If cold weather and snow don't appeal to you, consider planning your road trip for summer. During this time, Crater Lake is warm with plenty of sunshine, so you can enjoy the natural beauty of the area while catching a tan.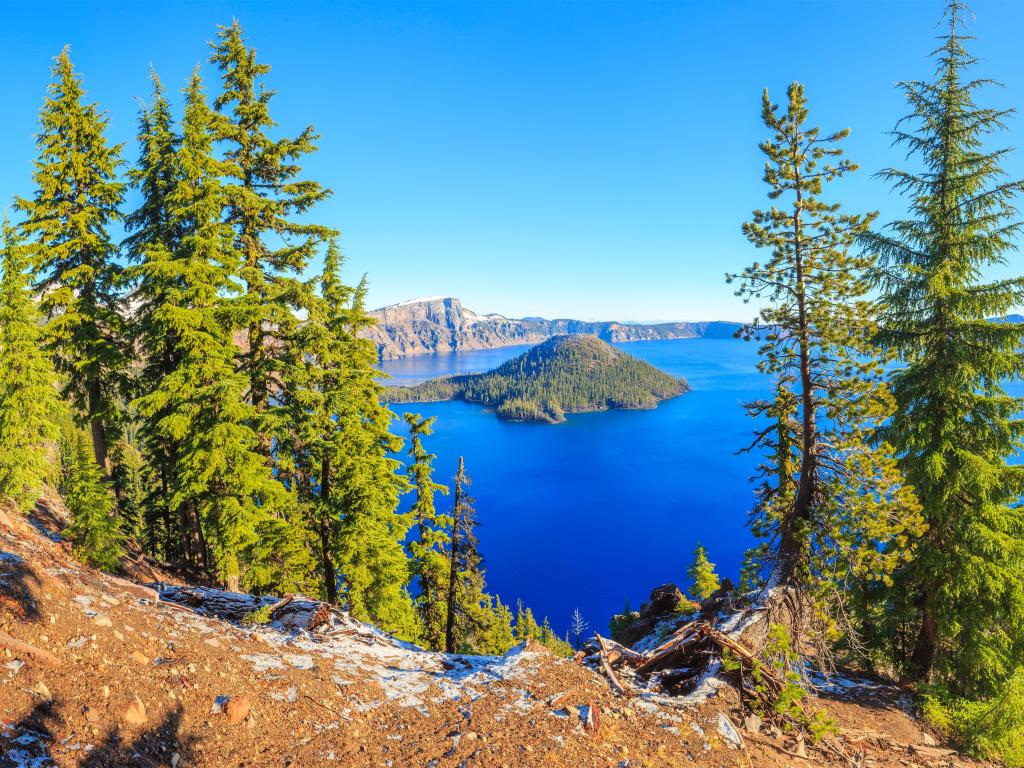 However, summer also brings the largest tourist crowds and expensive hotel prices. If you're looking to have Crater Lake to yourself, consider a trip in spring or fall - while the temperature will be a bit cooler, the weather is still pleasant enough to allow you to enjoy the park.
Crater Lake is one of the most scenic national parks in America, so the prices of nearby hotels may be high even in the shoulder season.