Road Trip from San Francisco to New York City
One of the most legendary journeys you can undertake in America is a drive connecting the beautiful West and East Coasts, so if you're feeling brave, go on an adventure of a lifetime and do the road trip from San Francisco to New York City.
The 3,190-mile road trip from San Francisco to New York takes 50 hours of driving. Key stops include Sacramento, Reno, Chicago, Denver, Philadelphia, Yosemite and Rocky Mountain National Parks, Eldorado National Forest, Lake Tahoe and Niagara Falls.
Planning out a road trip of this magnitude can be very complex - overwhelming even - so keep reading until the end to make sure you know this route inside and out.
How far is New York City from San Francisco and how long will the road trip take?
Although there are countless ways to do a trip this long, the road trip from San Francisco to New York city covers 3,190 miles via the most iconic route. To make the most of this kind of drive, you should consider devoting at least a month to the trip.
Once you're out of San Francisco, you'll essentially just be moving eastward on Interstate 80 the entire way, so although you have a lot of ground to cover, you can rest assured the drive is easy.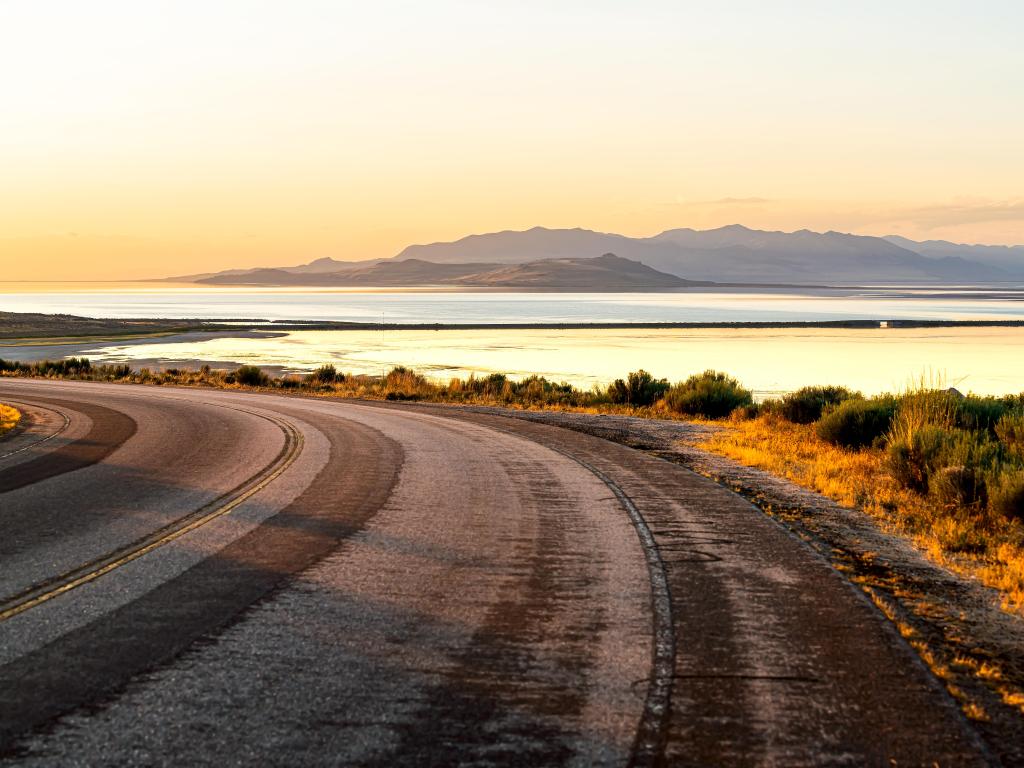 What makes this trip so special is that it incorporates every terrain type The States has to offer - the deserts of Nevada, the forests of California and Wyoming, the Middle America flatlands, Colorado's sweeping mountains, and everything in between.
Naturally, there are various points along the way where you can expect some gnarly traffic. For starters, Salt Lake City tends to get congested during the holiday season, and visiting cities like Denver and Chicago can also slow you down if you get unlucky. We strongly recommend planning your drive time to avoid rush-hour traffic wherever possible.
Best road trip route from San Francisco to New York City
The best road trip route from San Francisco to New York never strays far from Interstate 80. This simple yet lengthy drive combines many of America's most scenic landscapes and most iconic cities, so be sure to take it slow and see as much as possible.
Road trip route from San Francisco to New York City
Cross the San Francisco - Oakland Bay Bridge and follow Interstate 80 through Richmond and Vallejo. Visit Lake Berryessa before pulling into Sacramento, then spend some time at Folsom Lake State Recreation Area and go through Tahoe National Forest.
Once you're (literally) out of the woods, take a break at Reno before continuing through Nevada. After passing Pyramid Lake and Black Rock Desert, you'll go through a long chain of small towns before crossing over into Utah.
Rest up at Salt Lake City, then go on a bit of an optional detour - you can take Interstate 15 north of town and see Bridger-Teton National Forest, Yellowstone National Park, Craters of the Moon, and the cities of Twin Falls and Idaho Falls.
Back in Salt Lake, drive past Uinta-Wasatch-Cache and Ashley National Forests. Spend some time at Flaming Gorge National Recreation Area and drive to Cheyenne - from here, detour to Denver and visit Rocky Mountain National Park and the surrounding forests.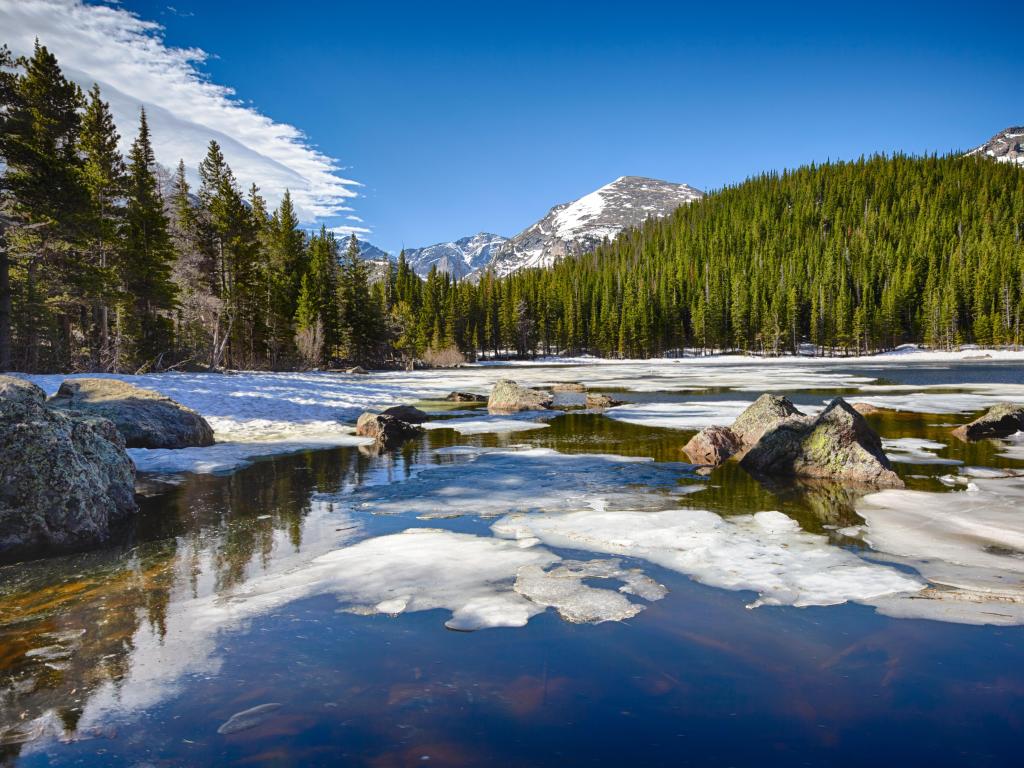 On the main route, continue past Pawnee National Grassland as you make your way into Nebraska. Past Lake McConaughy, visit Grand Island, Omaha, Des Moines, and Iowa City on your way into Illinois.
From Moline, continue east and pass Starved Rock State Park, then follow the Illinois and Des Plaines Rivers to Joliet. From here, detour to Chicago and Lake Michigan, and if you have time, detour to Milwaukee in Wisconsin too.
On the interstate, continue past the Great Lakes, visiting Detroit, Cleveland, or even Niagara Falls as you move eastward. Past Allegheny, Moshannon, and Rothrock National Forests, detour to Harrisburg and Philadelphia for a break before finally pulling into New York City.
Best places to stop between San Francisco and New York City
There are countless places to stop during the road trip from San Francisco to New York - so many, in fact, that you'll want to take several weeks and stop at at least a dozen cities if you have the time.
As for places to spend the night, these are some of the most amazing hotels in all of The States:
Enjoy the sweeping views in Denver
Although it's a bit out of the way, there's absolutely no excuse to skip out on Denver during this road trip, as the city and its surrounding area are full of things to do. For the ultimate Denver experience, Clayton Members Club & Hotel has the best rooms and service in the city.
The suites are fancy by anyone's standards, and relaxing with a cup of coffee on the balcony is the perfect way to start off your day here. Also, the on-site restaurants cover every food category under the sun, so there's something for everyone to enjoy here.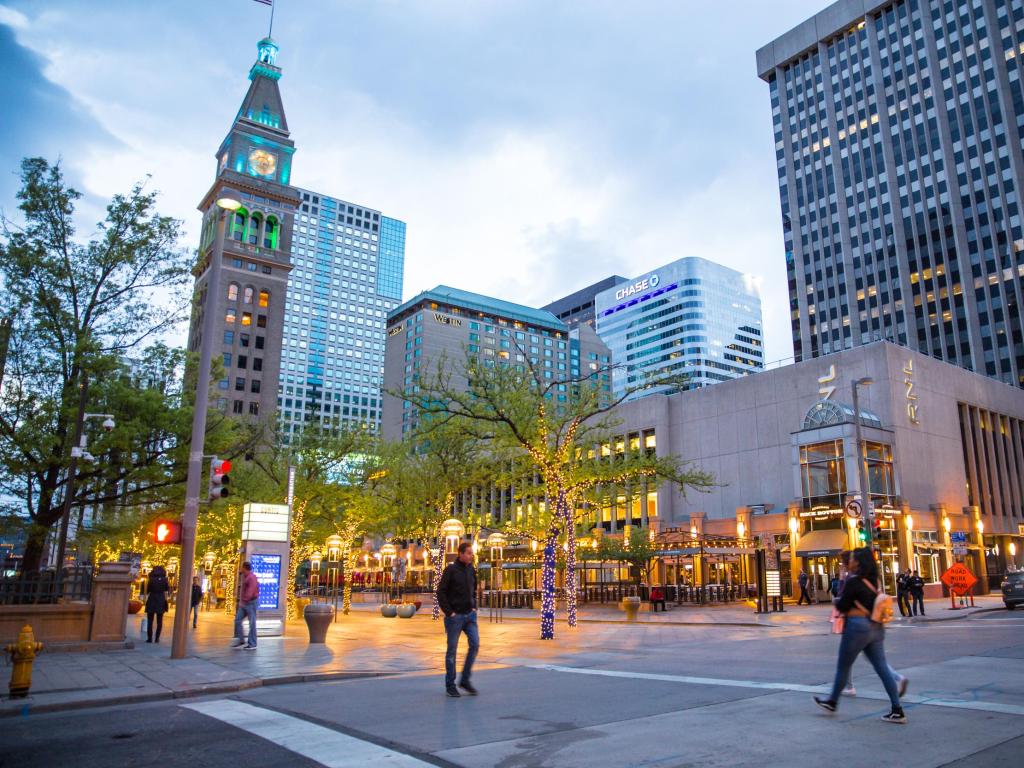 If you're in the mood to catch some rays, a great way to spend an afternoon is to relax in the outdoor pool and enjoy the view of the clear skies above Colorado before going sightseeing.
On that note, everything you could hope to see in the city is right around the corner, and the hotel is very fairly priced by Denver standards.
Get the royal treatment in New York City
If you're going to spend a few days in New York, you might as well get yourself a room in the beautiful Manhattan borough. Of all the amazing resorts here, InterContinental New York Barclay Hotel stands out thanks to its jaw-dropping interior and slew of amenities.
The rooms here are incredible, even for New York, and the style and elegance carry over to the rest of the hotel too - a few highlights include the gorgeous lobby and the on-site restaurant, The Parlour.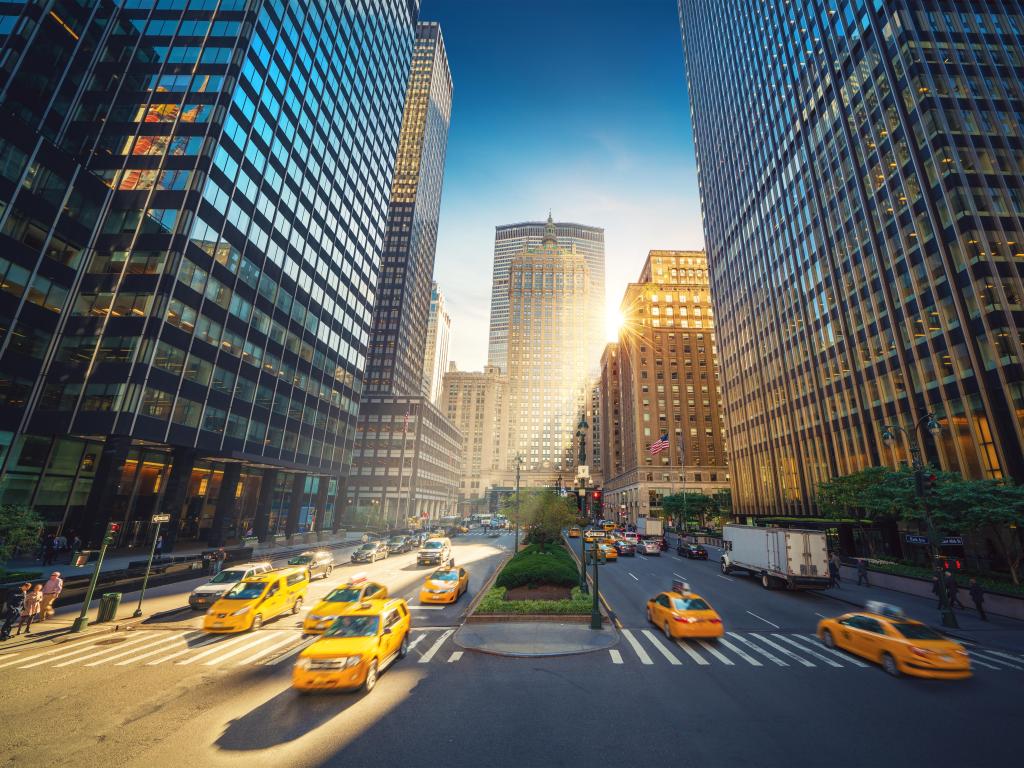 Whether you want to do some fitness or enjoy a soothing spa treatment, you can get everything you could possibly want at this hotel. If you feel like adventuring, the city's main highlights are all a short walk away.
While the resort isn't exactly cheap, it's more than fairly priced considering how much it has to offer and how conveniently close it is to all of New York's most iconic spots, such as Times Square and Central Park.
Things to see on a road trip from San Francisco to New York City
With so much ground to cover, it should come as no surprise that the road trip from San Francisco to New York has so much to offer. It's impossible to list every attraction on the way, but these are some of the ones you won't want to miss out on: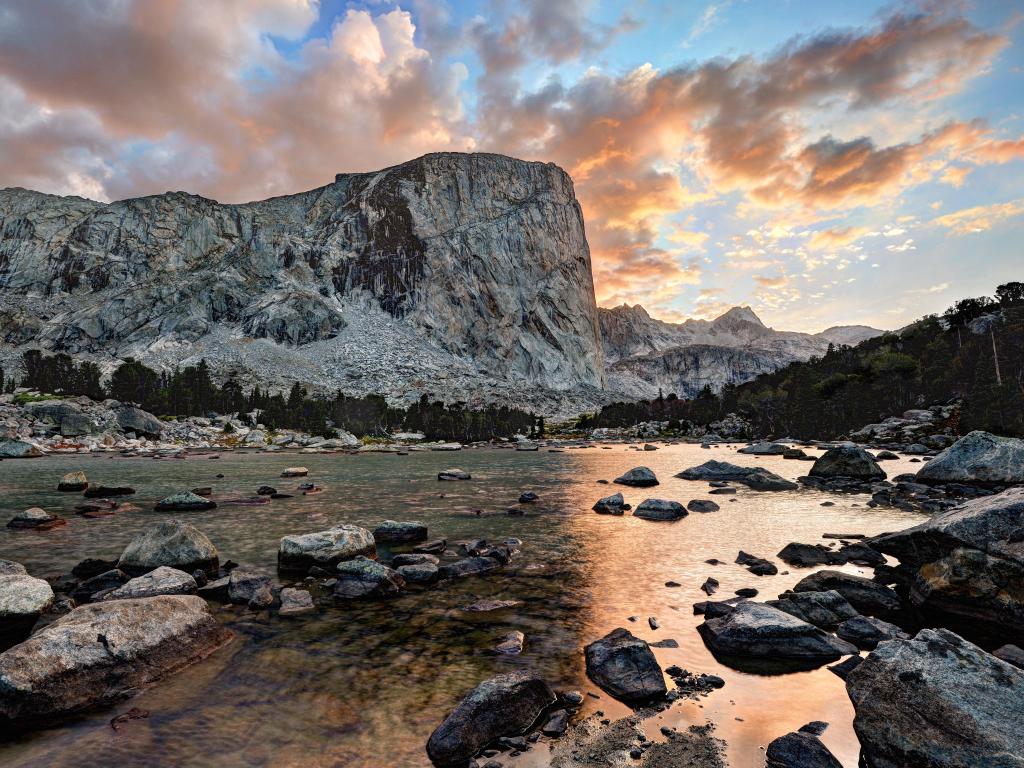 Sacramento - This historic city is home to fascinating museums and a host of monuments from the Gold Rush era.
Tahoe National Forest/Lake Tahoe -Beautiful peaks, lush-green foliage, and that crystal-clear lake water all make this place one of the most scenic forests in The States.
Plumas and Eldorado National Forests - These forests beautifully complement the marvelous Lake Tahoe region with their numerous hiking trails and scenic vistas.
Reno - A cozy alternative to Vegas with an amazing nightlife of its own, this place is often called 'The Biggest Little City in the World'.
Salt Lake City - This popular student town is distinguished by its gorgeous mountain backdrops and the titular Salt Lake.
Bridger-Teton National Forest -One of the largest national forests in North America and the perfect precursor for visiting nearby Yellowstone.
Yellowstone National Park - Split between Wyoming, Montana, and Idaho, this is a contender for the most beautiful national park in North America.
Craters of the Moon National Monument & Preserve - This preserve gets its name from its moon-like geological structure, a product of volcanic activity.
Uinta-Wasatch-Cache and Ashley National Forests - These scenic forests provide the Salt Lake area with some much-needed greenery
Denver - Colorado's capital is one of the most beautiful and historically significant cities in the USA.
Rocky Mountain National Park - Located near Denver, this park houses some of the most epic hiking trails and lookout points in the Western world. Keep in mind that the national park uses a timed entry permit system. Please check the national park's website to see if you need to make a reservation before your visit.
Nebraska City Chain - Places like Grand Island, Omaha, Des Moines, and Iowa City all perfectly capture the relaxing atmosphere of The Tree Planter State.
Starved Rock State Park - A scenic area by the Illinois River featuring beautiful canyons and endearing wildlife.
Chicago - One of the most developed cities in the USA, Chicago is a global frontrunner in architecture and art.
Detroit - Michigan's largest urban area bears the nickname Motor City, owing to its key role in the development of popular music in the 20th century.
Niagara Falls - This city houses what is arguably the most iconic waterfalls in all the world.
Philadelphia - A must-visit for any history buff, this gargantuan city is where The Declaration of Independence and Constitution were signed.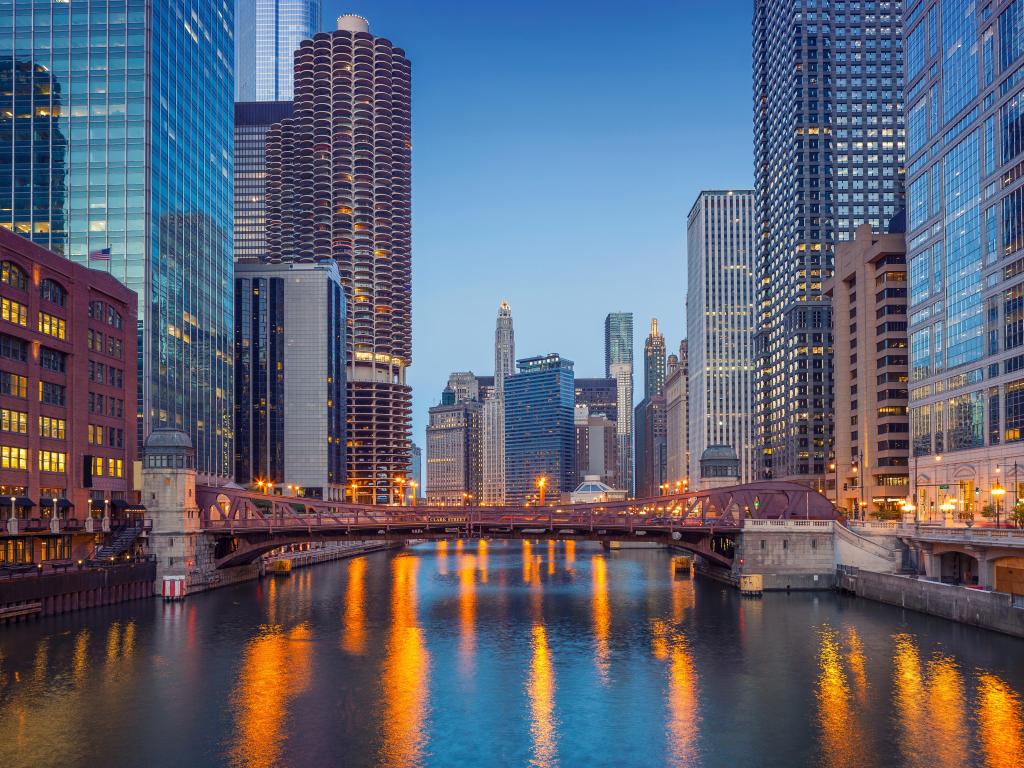 Best time to go on a road trip from San Francisco to New York City
The road trip from San Francisco to New York City can be done any time of year, seeing as you'll be sticking to the interstate and there are all kinds of attractions on the way that shine at different times of the year.
You should decide when to do the trip based on what's most important to you - for example, warmer months are better suited for exploring the route's countless forests, whereas Colorado's mountains are at their prettiest in the winter.
As for New York itself, summer can be a great time to visit if you want to surround yourself with other tourists and attend events at outdoor venues. Keep in mind that August can get quite hot, though.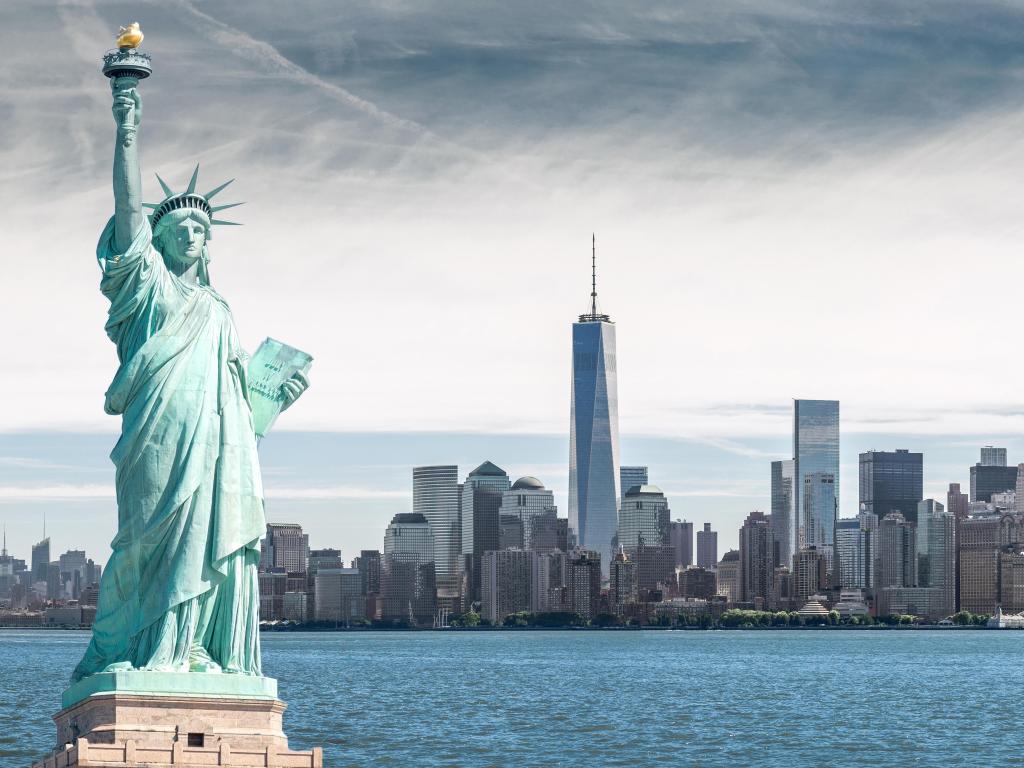 Winter is another popular time to visit New York, especially Christmastime - the iconic New Year's lights are a defining feature of the city in December and January, and the streets look divine when covered in snow.
Fall and spring are generally safe times to visit New York too, except the weeks around Thanksgiving, when hotel prices tend to skyrocket. The weather is a lot more mild than in the summer these times of year, although you can expect the occasional rainfall too.