Road Trip from San Francisco to Palm Springs
Whether you adore strolling through California's incredible national forests or prefer beach vibes with stunning coasts and charming seaside cities, the road trip from San Francisco to Palm Springs has you covered. Whichever route you take, you'll be sure of an unforgettable drive.
The 550-mile road trip from San Francisco to Palm Springs takes over 10 hours to drive. Key stops include Santa Cruz, Los Angeles, Santa Barbara, Santa Monica and Sacramento, as well as Disneyland, Yosemite National Park and Sequoia National Forest.
To help you make the most of this incredible drive, we've set out the best routes and places to stop overnight, as well as our favorite things to see and the best time of year to make the road trip from San Francisco to Palm Springs.
How far is Palm Springs from San Francisco, and how long will the road trip take?
Comparison of road trip routes between San Francisco and Palm Springs

| Route | Distance | Driving Time |
| --- | --- | --- |
| The Coastal Route | 550 miles | 10 hours 40 minutes |
| The National Forests Route | 680 miles | 13 hours 40 minutes |
There are two great routes you can follow from San Francisco to Palm Springs. Our Coastal Route, which passes through some charming coastal cities as well as the iconic Los Angeles, spans a distance of 550 miles and will take a minimum of 10 hours and 40 minutes to drive.
A slightly longer option, which takes you inland and through more natural scenery, forests and parks, covers 680 miles and will take 13 hours and 40 minutes of non-stop driving to complete.
Our recommendation would be to take five days to complete this drive. The extra time will give you more opportunities to explore the stunning California landscape as you drive to Palm Springs, as well as include a couple of great overnight stops along the way.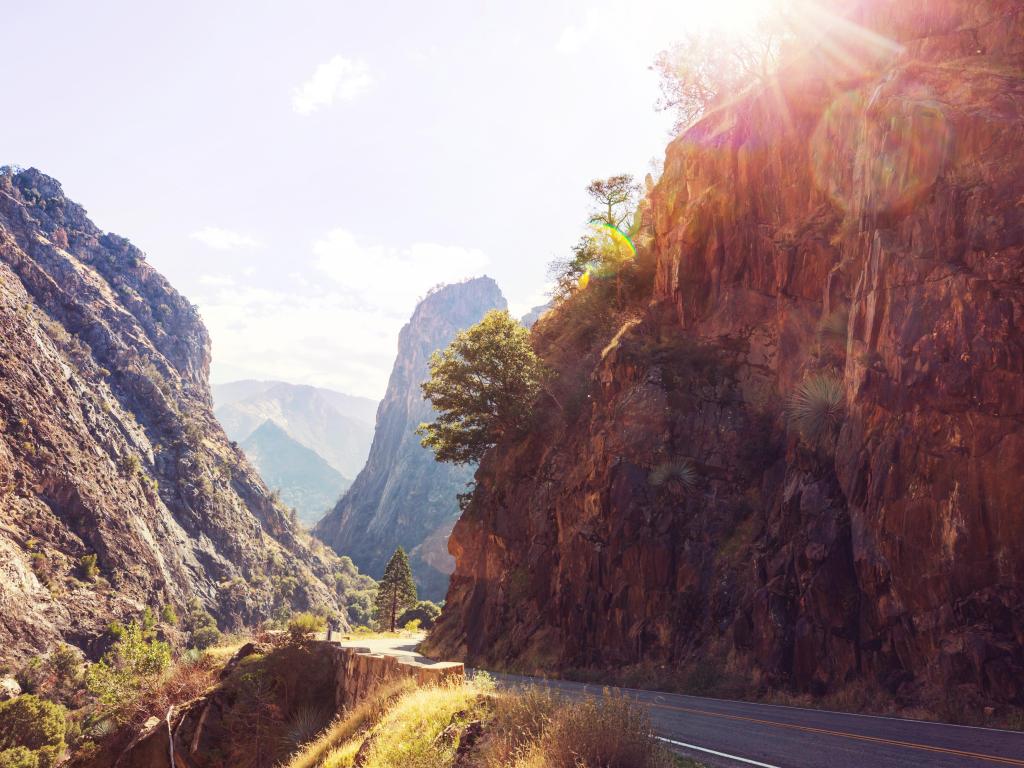 Best road trip route from San Francisco to Palm Springs
The best route between San Francisco to Palm Springs will depend on your preference for scenery and the kind of places you would like to visit along the way.
Our Coastal Route is without a doubt a great beach vibe road trip. Ideal for those who love the beach, turquoise waves and a more laid-back drive.
You'll not only pass some amazing coastal scenery, but you'll also get the chance to visit several great cities, including the chance to star-gaze in Hollywood and experience the glamorous Los Angeles lifestyle.
If you aren't too fussed about the extra miles, then you could follow our National Forests Route. Although longer than the coastal option, this route offers incredible national forest scenery including Kings Canyon National Park and Sequoia National Forest.
There's also the option of extending this trip with a detour to Sacramento and Los Angeles for those who have more time on their hands. This isn't the route for you if you're looking for the classic California beach getaway, but if you love the great outdoors then this is a great option.
Of course, if you're thinking that you can't decide between the two, then why not follow one route to Palm Springs and the other on the return leg to San Francisco? Now, that would be an epic adventure!
The Coastal Route
The Coastal Route will take you on US-101 out of San Francisco to Exit 431 where you'll join Interstate 280 (I-280) South. At Daly City take CA-1 south where you'll join the coast and begin your scenic drive south.
Drive through Half Moon Bay and then Pescadero before arriving at Santa Cruz, which is known for its great boardwalk and stunning beaches.
Continue on CA-1 alongside Monterey Bay to Exit 401A to visit Monterey itself, before rejoining CA-1 at Carmel-By-The-Sea. You'll pass through Big Sur and Pfeiffer Big Sur State Park, a great place to explore the Redwood Forest.
Still following the California coast, you'll pass through several more towns before reaching San Luis Obispo where you'll join US-101 South and head slightly inland.
At Exit 146, take CA-154 to the wonderful Santa Barbara where you can enjoy more fantastic beaches. This is also a great place to stop for the night.
Rejoin US-101 south when you're ready to leave and follow it through Ventura to Exit 60. You'll then rejoin CA-1 south before heading east and making a stop in the buzzing city of Los Angeles.
Leave Los Angeles on CA-60 east through Riverside and then Interstate 10 (I-10) until you reach exit 111 which will lead you to your destination of Palm Springs.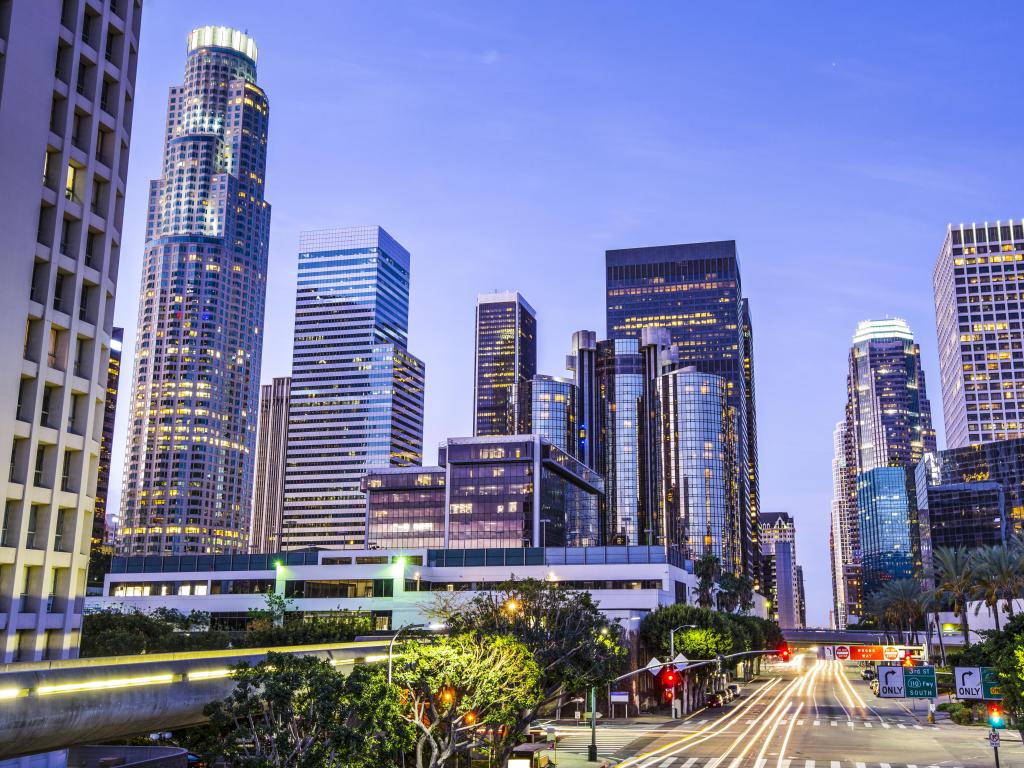 The National Forests Route
Our alternative route will see you leave San Francisco on Interstate 580 (I-580) east before joining Interstate 205 (I-205) and then CA-120 and CA-108. Turn right onto CA-120 East, making an early stop at the incredible Yosemite National Park.
Follow signs for Yosemite Valley before taking CA-41 South alongside the stunning Sierra National Forest. Continue south until you reach signs for CA-180 East.
After a short drive, you'll be able to take a short detour to explore Kings Canyon National Park and Sequoia National Forest. Take CA-198 West and then CA-65 South through Porterville and follow CA-99 to Bakersfield, a great point for an overnight stop.
Next merge with Interstate 5 (I-5) heading south, near Los Padres National Forest and Angeles National Forest. Continue onto Interstate 210 East (I-210) to reach Los Angeles, before following signs for San Bernardino.
You could bypass these cities altogether but if you have the time, they're well worth the extra miles.
Merge back with Interstate 10 (I-10) East through San Bernardino National Forest, before continuing on CA-111 the rest of the way to Palm Springs.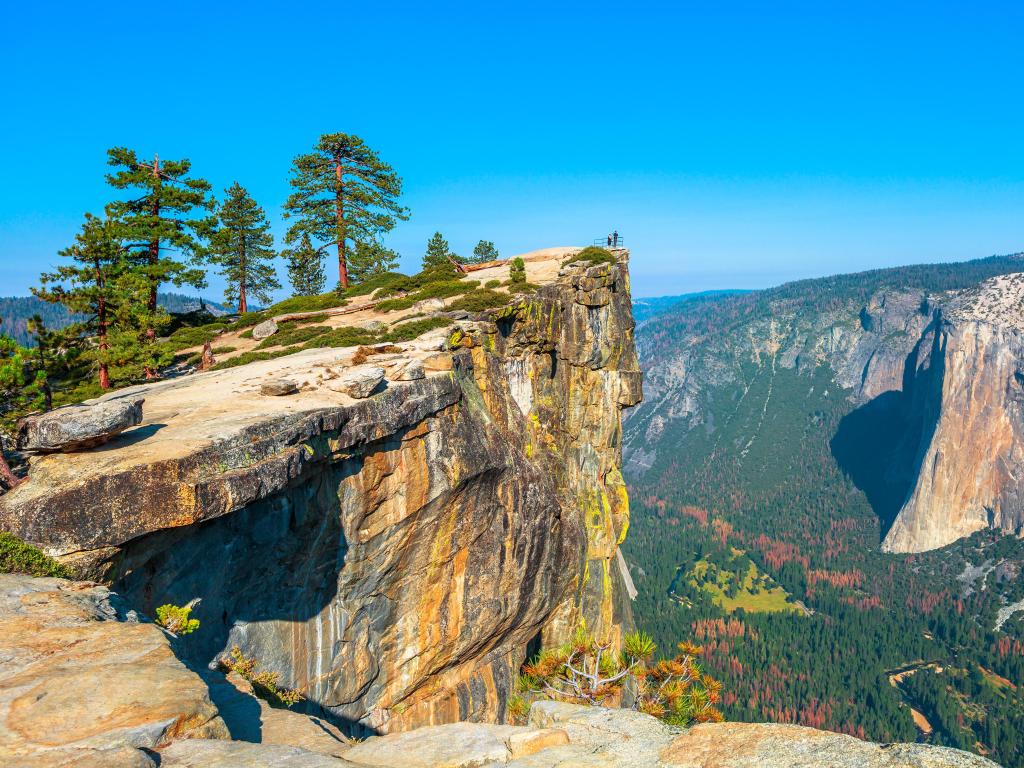 Best places to stop between San Francisco and Palm Springs
There are some truly stunning places you can stop between San Francisco and Palm Springs. Of all the spectacular hotels you'll pass, here are some of the ones you should keep an eye out for.
Beach vibes in Santa Barbara
An ideal place to rest on our Coastal Route is the popular Santa Barbara. Located 7 hours from San Francisco, this beach town is located right on the route. It will give you a chance to relax by the ocean before entering the buzzing city of Los Angeles.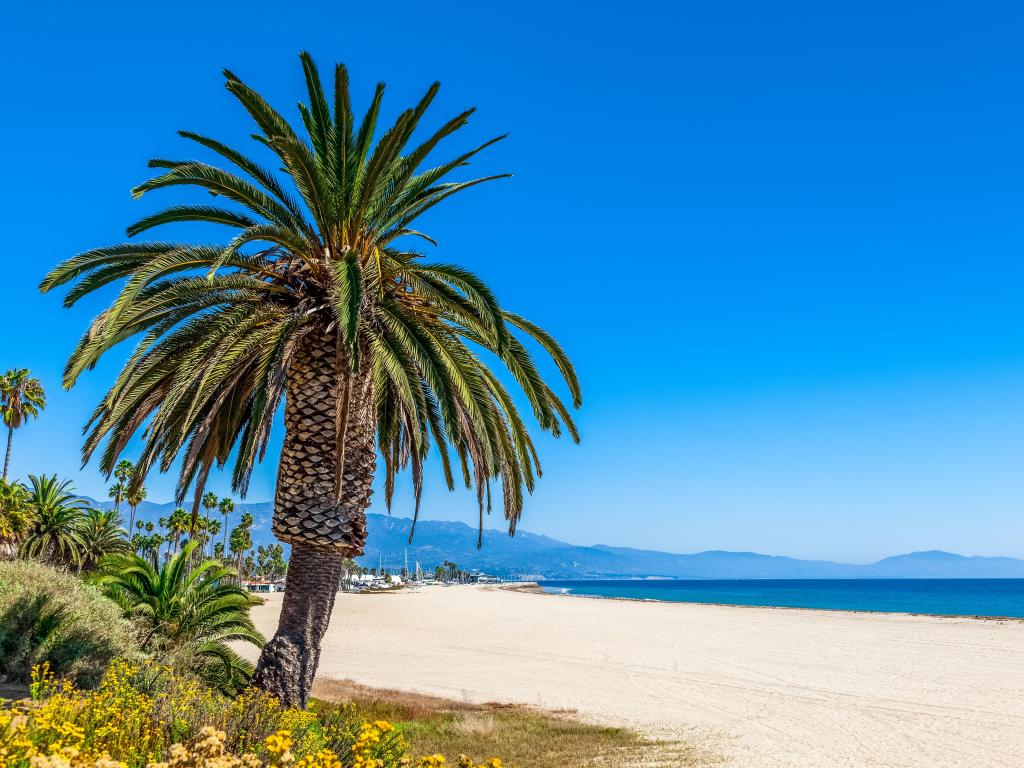 Known for its beautiful sandy beaches, Santa Barbara is the perfect place to catch a wave or witness the most beautiful sunset. There's also plenty to keep you amazed including its County Courthouse where you can admire the old Spanish-Moorish architecture.
When visiting this city, you will probably just want to relax on the beach, the perfect hotel for true beach vibes is the Harbor View Inn. This beautiful hotel has a fabulous outdoor pool and hot tub if you are not keen on swimming in the open waters, plus a world-class spa.
If you want to enjoy the ocean, the hotel is ideally located just a minute away from the gorgeous beaches, plus a short walk from Stearns Wharf and the famous Santa Barbara Mission, a historic Franciscan mission that has twin bell towers and beautiful gardens.
If you would like to venture out and explore the city after working on your tan, there's also Santa Barbara Zoo, which is one of the most popular zoos in the country and features stunning zoological gardens.
Discover the country music roots in Bakersfield
If you've chosen to follow our National Forests Route, then a great final overnight stop before reaching your destination is the town of Bakersfield. Less than 4 hours from Palm Springs, it's conveniently located on the route giving you the chance to relax and unwind.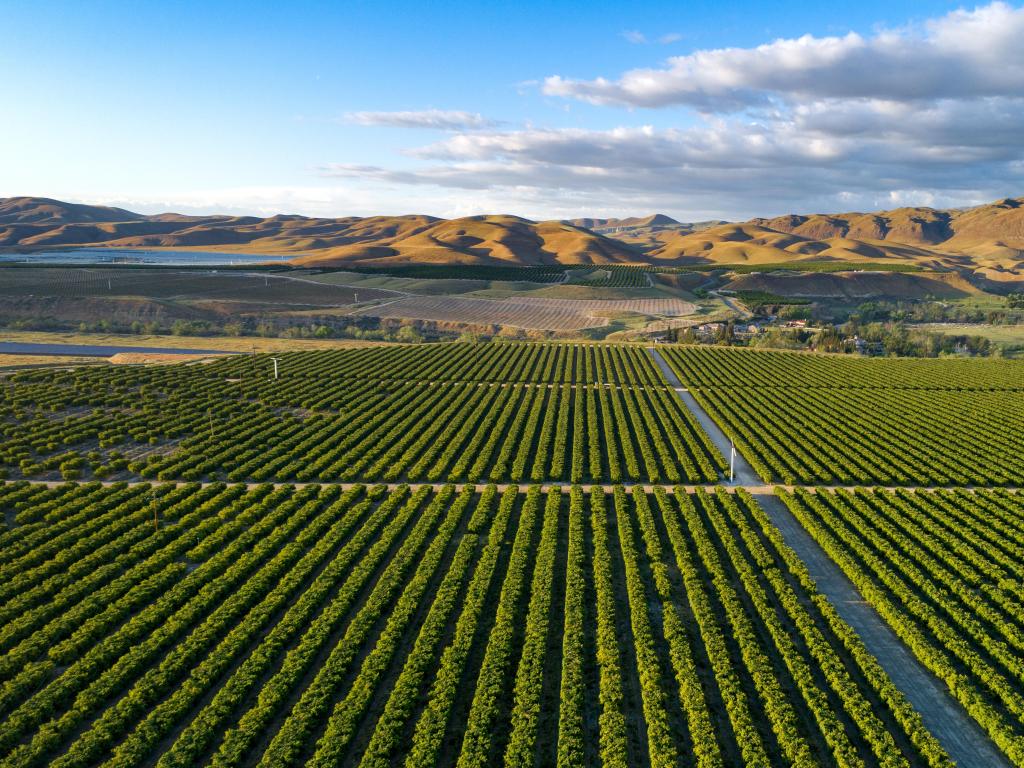 Known for its musical heritage, Bakersfield is dubbed "Nashville West" due to its country music roots. It's not surprising that there are a few music-themed attractions to enjoy while visiting, such as Buck Owens' Crystal Palace.
If you would like to enjoy a relaxing stay while visiting this historic city, Duniya Hotel's got that covered. Boasting an Olympic-sized outdoor pool that is set in a tropical courtyard, it also has a fantastic onsite restaurant that serves traditional American cuisine.
With so many great facilities, you might not want to leave the hotel but if you would like to explore the city or simply want to enjoy a day out, The Kern County Fairgrounds and Auto Club Famoso Raceway are a short drive away.
If you would like to do something different, how about a walk around the California Living Museum and its zoo, home to more than 80 species of animals, or visiting the Kern County Museum where you'll be teleported back in time to this charming museum?
Live like a celebrity at Palm Springs
Your adventure doesn't end when you reach the beautiful Palm Springs. Located in the Sonoran Desert of southern California, Palm Springs is known for its hot springs, luxury hotels, great golf courses and midcentury-modern architecture.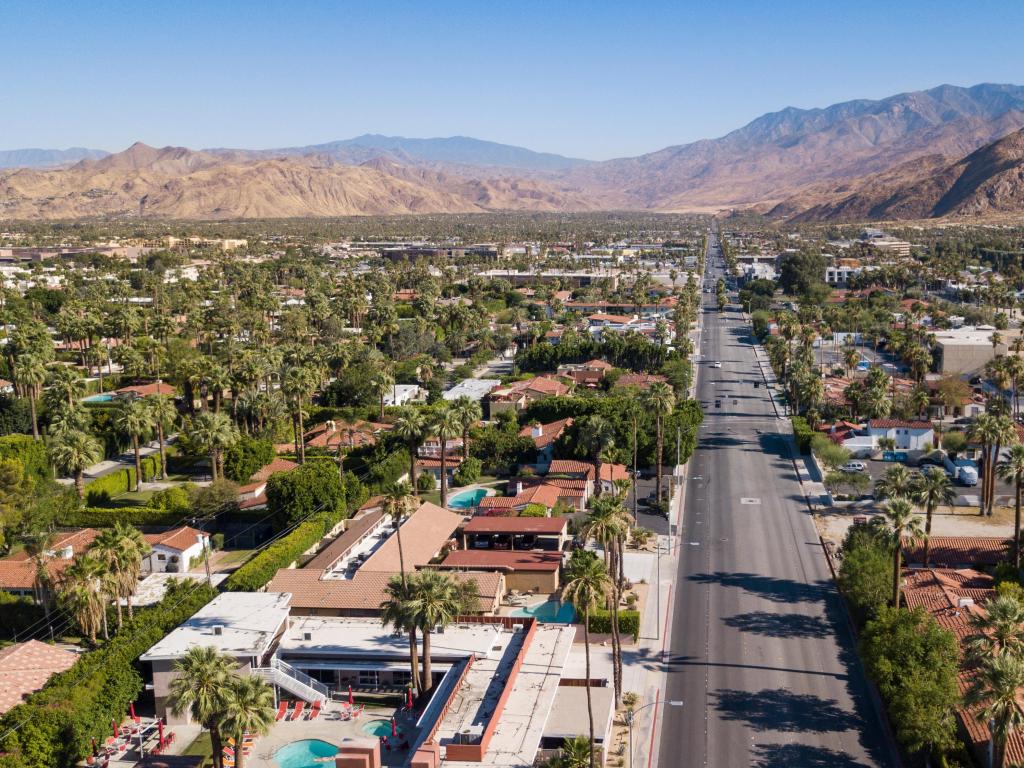 Thanks to its warm weather and plentiful amenities, Palm Springs has long been a favourite destination for Hollywood stars since the 1930s. You might even spot one or two who have made this city their second home.
For a chance to experience some of that celebrity lifestyle, a stay at The Palm Springs Hotel is an ideal choice. This fabulous designer hotel is located in the heart of Palm Springs and has a stunning outdoor pool lined with the famous palm trees of the region.
Featuring calming and beach-themed décor, as well as a poolside hot tub, this 4-star hotel is hard to beat. You can even book a suite with a living area, while some feature a private cabana or clawfoot bath.
As an added bonus, the Palm Springs Art Museum is only a short drive away while downtown Palm Springs, located nearby, is where you can enjoy the many shops and restaurants. There's even free parking, meaning you can fully relax and enjoy reaching the end of your road trip.
Things to see on a road trip from San Francisco to Palm Springs
There's so much to see on the road trip from San Francisco to Palm Springs. From iconic cities and stunning forests to beautiful beaches and quaint towns, you could easily spend several weeks just visiting them all.
If you're pressed for time, here are some of the great highlights you'll pass along the way that you won't want to miss: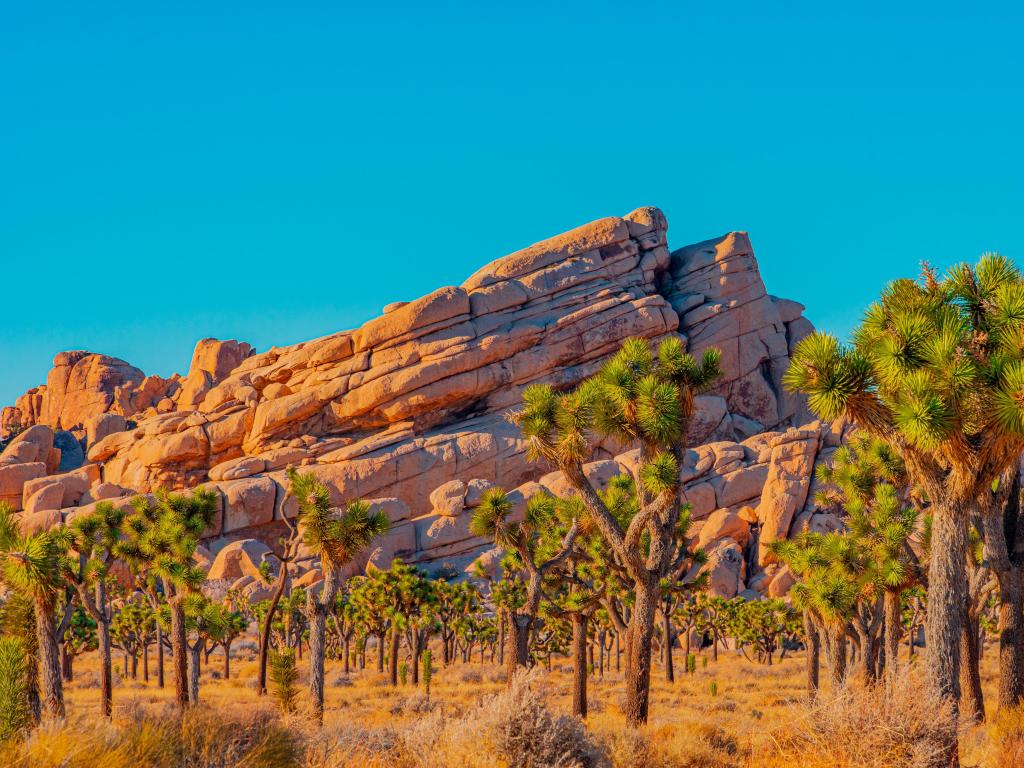 Both Routes
Los Angeles, California - See how the famous live in Hollywood or let your inner child out in Disneyland or Universal Studios. Los Angeles is an entertainment and cultural hub that will satisfy any visitor.
San Bernardino, California - This city owes much to its stellar location on the legendary Route 66. You can visit dedicated museums here.
San Bernardino National Forest - Another gorgeously scenic place to take a break, this forest offers opportunities to have a hike, picnic or wildlife watching if you are a nature lover!
Joshua Tree National Park - One of the most photogenic national parks in California, this area features the unique and wonky Joshua trees that give the park its name.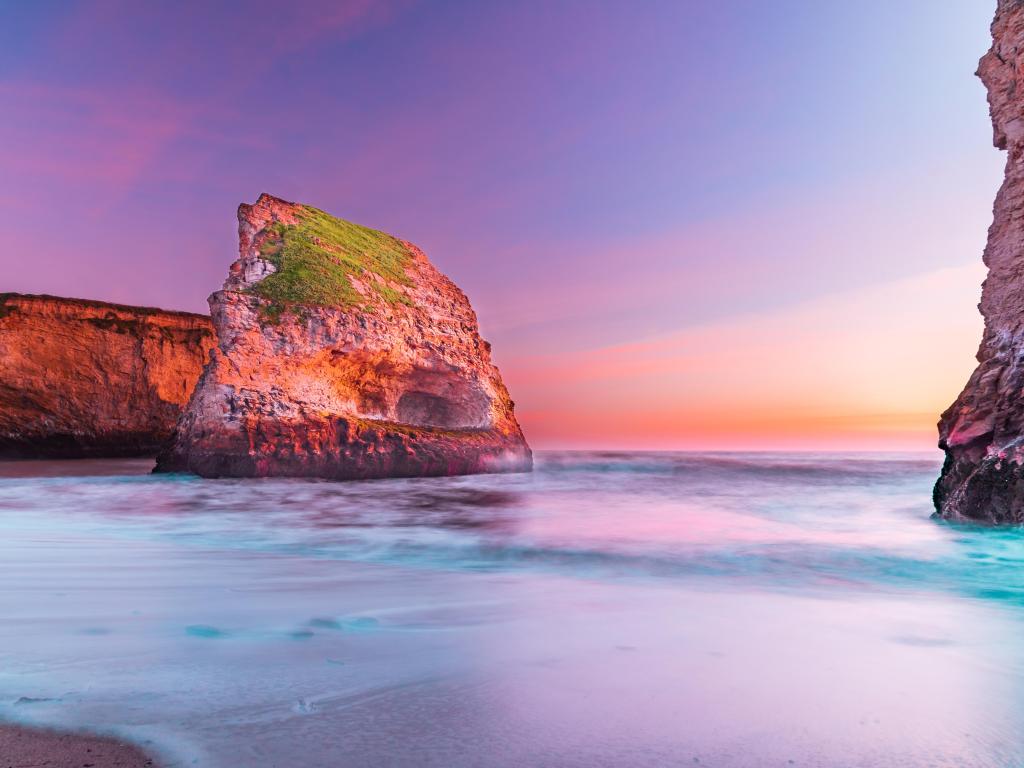 The Coastal Route
Big Basin Redwoods State Park - This is California's oldest state park and is famous for the giant redwood trees that give the park its name. Make note that reservations are required for parking spaces.
Santa Cruz, California - Famous for its Boardwalk at the Santa Cruz Main Beach, this is a city of expansive beaches. So why not set your umbrella on one of them and enjoy the famous Californian sunshine?
Monterey, California - Once the center of the sardine-packing industry, this coastal city is now popular thanks to its many gift shops, seafood restaurants and bars. You can also visit the popular Monterey Bay Aquarium and Monterey State Beach.
Carmel-by-the-Sea - A beautiful and quaint village that is hides some of the bet designer stores, art galleries (and maybe a famous actor or two).
Pfeiffer Big Sur State Park - Where you get the best of both worlds: the famous Redwood Forest on the east and the gorgeous California coastline on the west.
Santa Barbara, California - Santa Barbara is known for its glamorous beaches. You can also visit the famous Mission Santa Barbara and Stearns Wharf during your visit.
Los Padres National Forest - From the sea to the mountains, you can experience how varied the California terrain can be! This forest is perfect for those looking to camp, climb, fish and hike.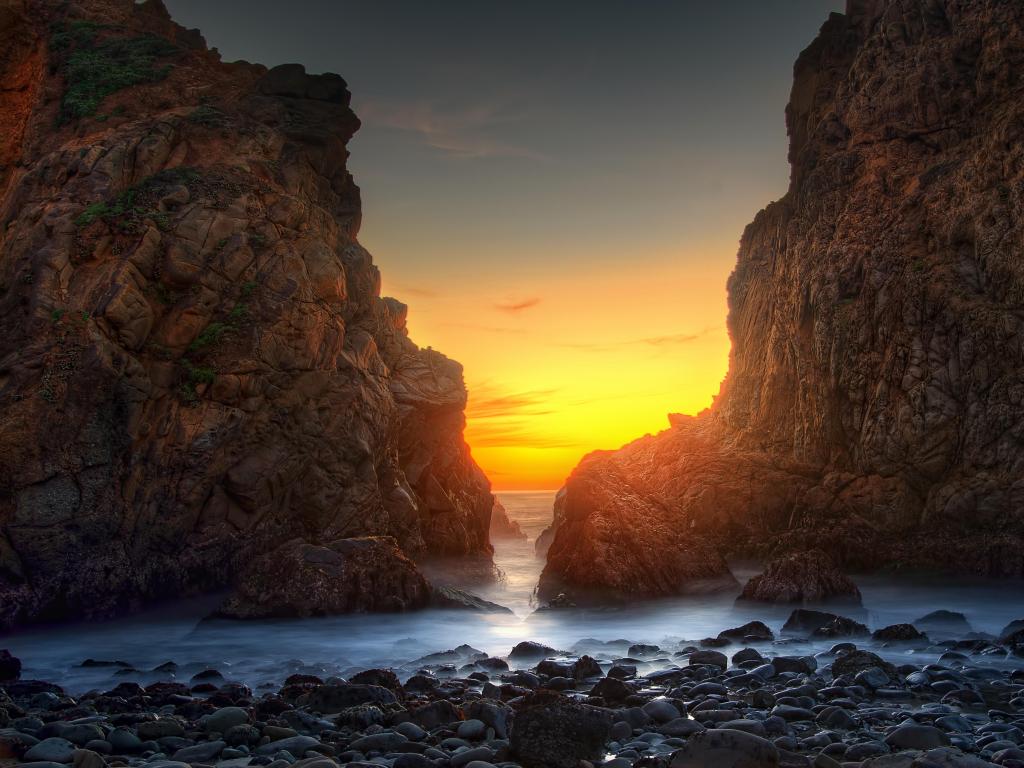 The National Forests Route
Yosemite National Park - This is one of the most famous national parks in the world, let alone the US, and warrants a few days' stay at least. The activities you can do are endless here, but its hiking trails and scenic vistas are the most beloved.
Sierra National Forest - You will have the beautiful Sierra Nevada Mountains as the backdrop to this lush forest. It provides perfect opportunities to take a break and relax.
Fresno Chaffee Zoo - Fun and close-up encounters with some of the most fascinating members of the animal kingdom. You will even get to feed giraffes here!
Wild Water Adventure Park - If you are an adventurer or just looking for fun, this water park is the perfect place to make a stop. It features many water activities and slides.
Kings Canyon National Park - A lesser-known national park, Kings Canyon is home to fascinating valleys, canyons, waterfalls and peaks. It's a great place for a hike or to catch a sunset.
Sequoia National Park - Famous for its giant sequoia trees, this national park is full of wonder. Make sure to visit the famous Tunnel Log during your visit here.
Bakersfield, California - Known as "Nashville West" Bakersfield has a rich country music heritage and you can visit Buck Owens' Crystal Palace for a taste.
Best time to go on a road trip from San Francisco to Palm Springs
The road trip from San Francisco to Palm Springs can be a year-round destination, though if you choose to do outdoor activities, you will want to aim for winter through spring, as summers tend to get very hot with the mid-day temperatures raising above 100 degrees Fahrenheit.
Summer in this part of California is going to be very hot, especially if you follow the National Forests Route. On the coast, you will find more opportunities to cool down by the ocean.
Winter is a great time to plan this road trip. The temperatures are mild, around 70 degrees, but not cold. If you are interested in golfing, hiking and other outdoor recreation, this is the best time of the year to enjoy it. The prices will be lower as well.
January to April or late fall is also an ideal time to drive to Palm Springs. Though with ideal weather, you won't be surprised to learn that this is also high season, meaning you might find the hotels more expensive and the popular attractions a little busier.
If crowds don't put you off, you could time your trip with an event or two. The Coachella Valley Music and Arts Festival is a fantastic event held every April.
The temperature will fluctuate between 70-80 degrees Fahrenheit and allow for an enjoyable experience outdoors but given the fact that the area will be most crowded during these months, you'll definitely want to book your hotels in advance.
No matter what time of the year you choose to make this trip, you are in for an amazing adventure as you travel from San Francisco to Palm Springs!