Road Trip from San Francisco to San Luis Obispo
If you are looking for a scenic weekend getaway, consider a road trip from San Francisco to San Luis Obispo along California's spectacular coastline. This short but exciting road trip has plenty to offer and is the perfect length for a quick trip.
The 250-mile road trip from San Francisco to San Luis Obispo takes 5 hours 30 minutes of driving without breaks. Notable attractions along the way include Half Moon Bay, Big Basin Redwoods, Santa Cruz, San Jose, Monterey, and Big Sur.
If a legendary road trip along the Pacific Coast Highway sounds interesting you, read on for more information about where to stay, what to see, and the best routes to take.
How far is San Luis Obispo from San Francisco and how long will the road trip take?
Comparison of road trip route options between San Francisco and San Luis Obispo

| Route | Distance | Driving Time |
| --- | --- | --- |
| Coastal Route | 250 miles | 5 hours 30 minutes |
| Inland Route | 250 miles | 5 hours |
The road trip from San Francisco to San Luis Obispo will take you at least half a day to drive, covering about 250 miles. The inland route is quicker, taking only a few hours to drive, so if you need to get there quickly, you may want to choose that route.
You could complete this trip in less than a day, but we recommend splitting it over a day or two so you can enjoy everything along the way. An overnight stop along the way could make this a great weekend getaway.
The coastal route has much more to offer in terms of things to see and do - it encompasses the beautiful and dramatic scenery along the coast of California, including Big Sur and Santa Cruz.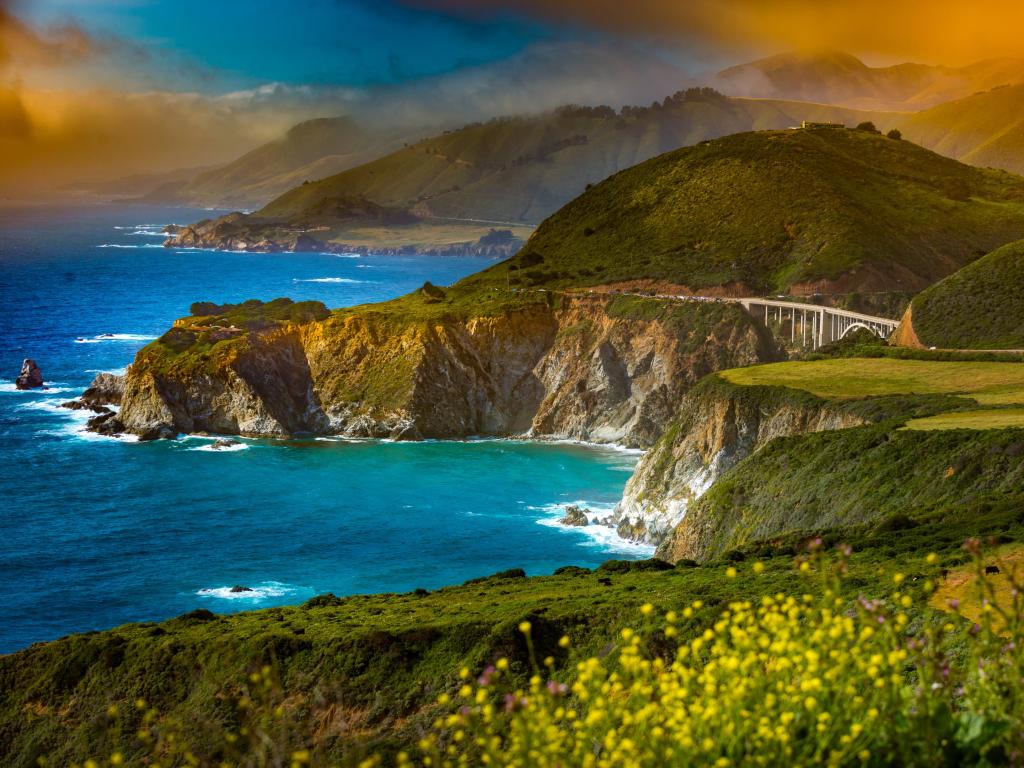 The route follows the Pacific Coast Highway, making the driving easy and very enjoyable. The biggest city along the route is Santa Cruz, where traffic could be an issue, and you may sometimes get congestion in Monterey and Carmel-by-the-Sea too.
The inland route is more likely to experience traffic as it involves driving through Redwood City and San Jose. Try to avoid travelling through these areas at rush hour, ideally by taking some scenic detours or stopping somewhere nice if there's traffic ahead.
Best road trip route from San Francisco to San Luis Obispo
There are two routes for your road trip from San Francisco to San Luis Obispo, a coastal route and an inland route. The coastal route is much more scenic and offers more to do and see along the way, but it is longer.
If you have less time, then the inland route may be a better choice for you. There is significantly less to see along the way, but you can always take one route on the way to San Luis Obispo and the other on the way back.
How to drive from San Francisco to San Luis Obispo
The map above shows our suggestions for the best road trip routes between San Francisco and San Luis Obispo. Keep reading for detailed descriptions of both routes, where to stay on either, and the best things to do on the way.
The Coastal Route
From downtown San Francisco, take Interstate 280 towards the coast. Near Daly City, you will leave the interstate and join Highway 101, also called the Pacific Coast Highway.
The Pacific Coast Highway will take you all the way along the California Coast to your final destination of San Luis Obispo. Shortly after leaving the city, you will pass through Half Moon Bay and a number of stunning beaches.
Big Basin Redwoods State Park is next before the chic city of Santa Cruz. You will drive around Monterey Bay, past Carmel-by-the-Sea, and then the outdoor haven of Big Sur State Park.
This stretch of coast is picturesque as you pass through small towns and along the rugged coast. Morro Bay is the final major point you will pass through before you reach San Luis Obispo.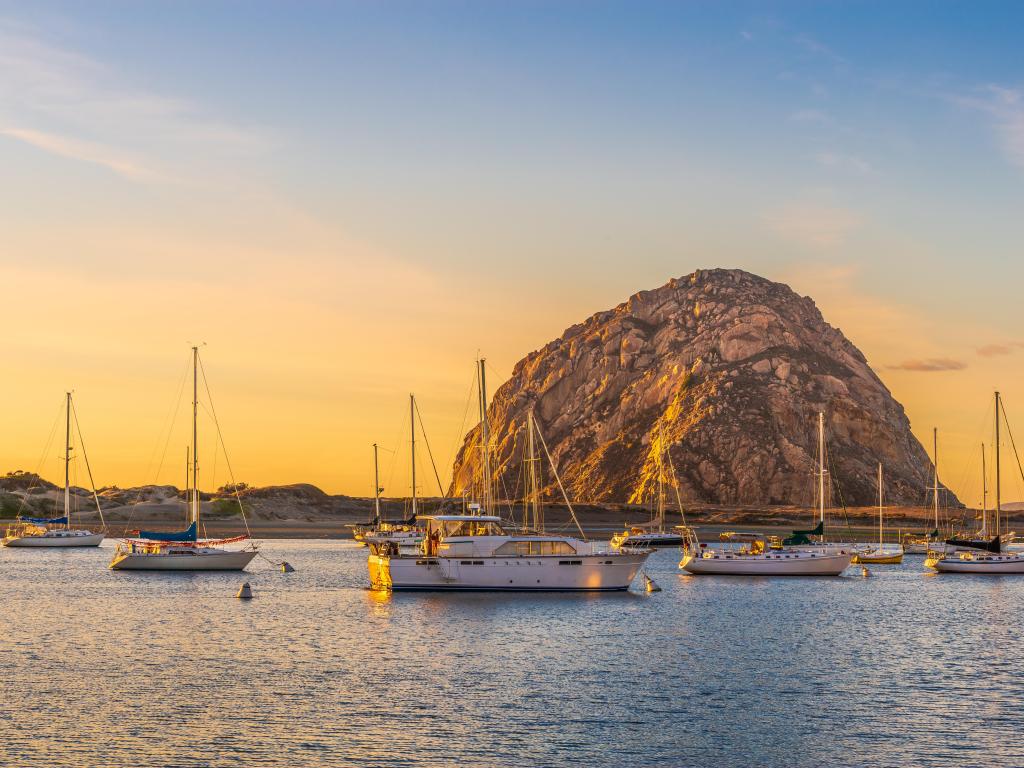 The Inland Route
For an alternative - and faster - route, leave San Francisco on Highway 101, traveling down the length of San Francisco Bay. The highway will take you past Redwood City, followed by San Jose.
Once you finish exploring the city, stop by Henry W. Coe State Park before hopping back onto the highway and following it the rest of the way. You'll move through a chain of small towns and past attractions like Pinnacles National Park before reaching San Luis Obispo.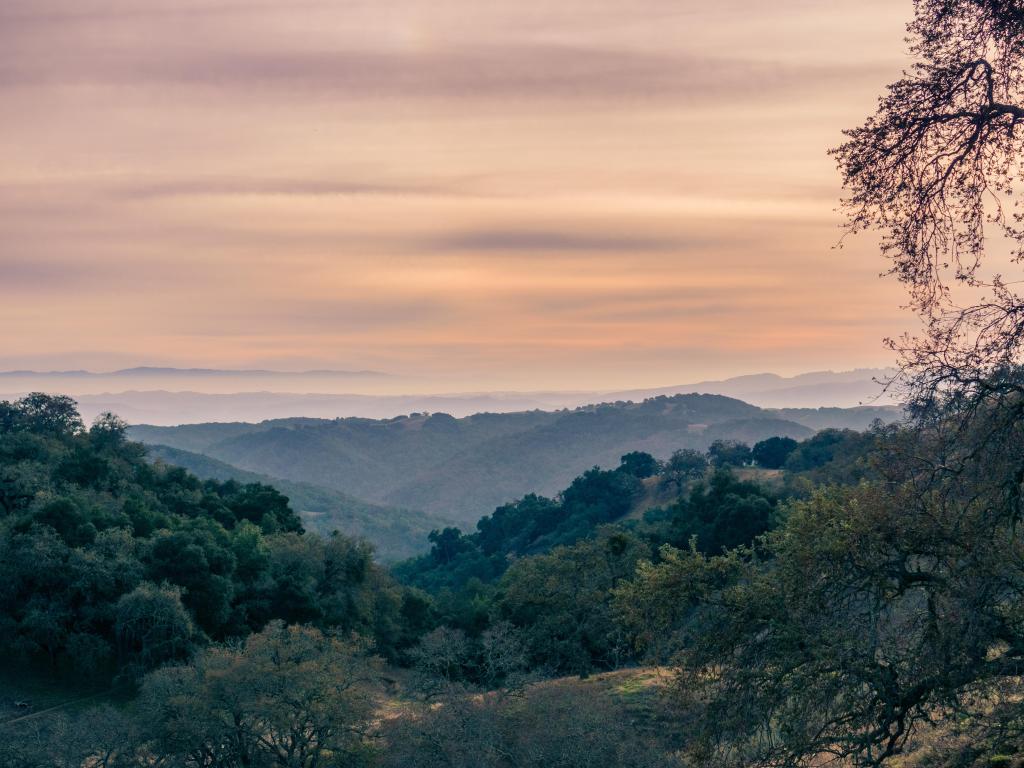 Best places to stay on a road trip from San Francisco to San Luis Obispo
Even though your road trip from San Francisco to San Luis Obispo is short, we recommend that you stop at least once. This will give you time to take it slow and enjoy the sights. Here are a few recommendations as to where you should stay.
Soak up the beach vibes at Santa Cruz
The Dream Inn at Santa Cruz sits in a perfect location for you to enjoy everything on offer in this city, and it gives you the most spectacular pool view of the ocean you could possibly imagine.
The Dream Inn is about as close to the Santa Cruz boardwalk as you can stay, making it that much easier to get up early for a day at the beach. The hotel has a deck overlooking the water, where you can watch the sun set and surfers shred.
The hotel also has an outdoor pool and a hot tub for you to enjoy. If the weather is kind, you can kick back and enjoy the view from the sunbeds.
The Inn has very fun bright décor, playing into the surfer style of Santa Cruz. The rooms are all spacious and modern with vibrant furnishings, with most of them boasting great views over Monterey Bay.
The Inn offers exquisite dining at the aptly named Surfside restaurant - the food is inspired by local ingredients and contains lots of fresh seafood, striking the perfect balance between healthy and nutritious.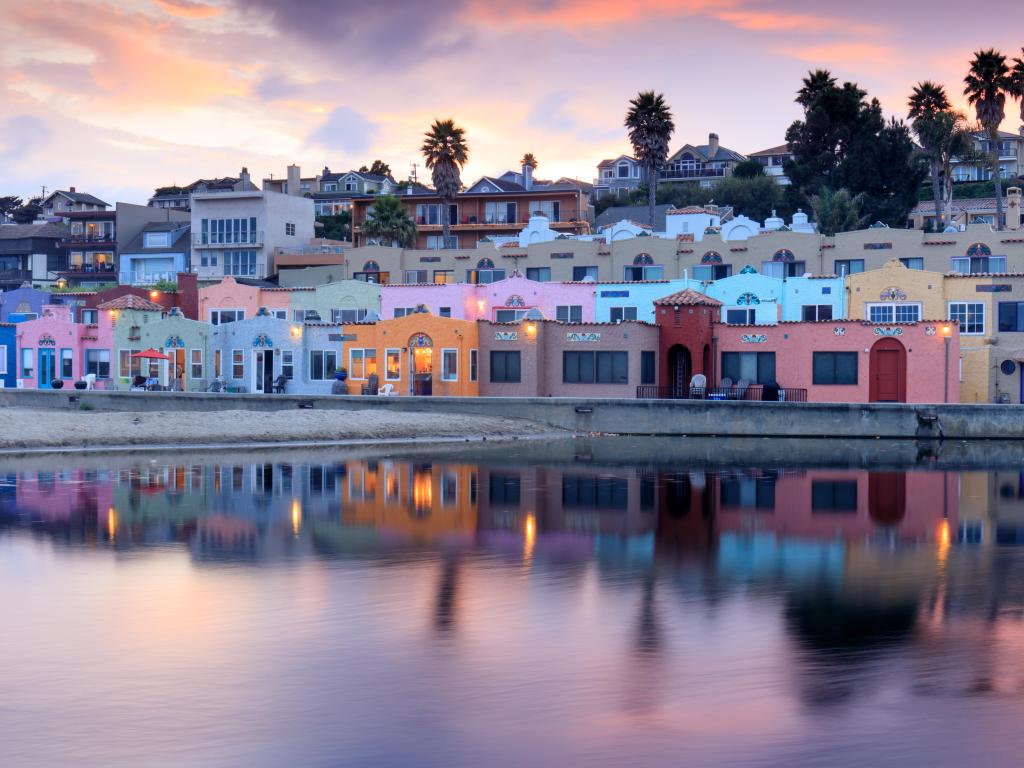 Relax in tranquility at the Monterey Bay Resort
If you are looking for a tranquil place to relax during your road trip, then the Hyatt Regency Monterey Resort and Spa offers incredibly comfortable accommodation and the most jaw-dropping courtyard in the area.
The resort is set in the rolling hills just outside Monterey, in an area known for its beautiful scenery and great golf. The Old Fisherman's Wharf and downtown Monterey are only minutes away - you'll be in the heart of the action after only a short drive!
The location of this resort is reason enough to stay here, but they sweeten the deal by offering luxury amenities like a spa, gym, hot tubs, and a tennis court.
On top of that, the two on-site restaurants cater to a variety of tastes - The Sea Root is more formal, offering a fantastic menu that uses local ingredients to create Mediterranean-inspired food, while the Knuckles Sports Bar serves classic American food like burgers and wings.
The resort is beautifully styled, and all the rooms are modern and large - if you can, try to get one with a view of the beautifully manicured golf course for the best possible experience.
Things to see on a road trip from San Francisco to San Luis Obispo
There is plenty to see on this short but amazing road trip - to help you locate some of the best attractions on the way, we have compiled this list of things to see on a road trip from San Francisco to San Luis Obispo.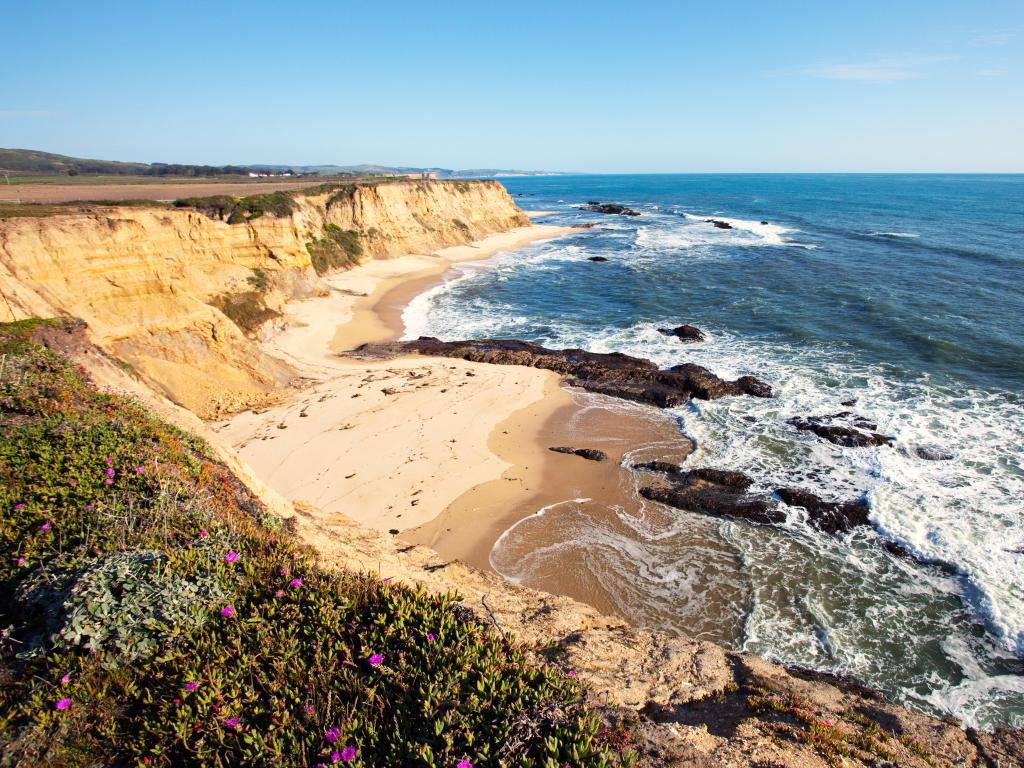 Gray Whale Cove State Beach - Only a short drive from San Francisco, this is a beautiful place to visit if the weather is kind.
Half Moon Bay - If you are lucky, you might watch some big wave surfers or take a walk along the coastline.
Big Basin Redwoods State Park - A chance to see some of California's famous redwood trees.
Redwood City - Filoli Historic House and Pulgas Water Temple are two great attractions near the Redwood City area, only relevant if you take the inland route.
San Jose - This city is perhaps best known as a major tech hub, but countless tourists can confirm it's one of the finest places to see in Silicon Valley.
Henry W. Coe State Park - Combining gorgeous canyons and awe-inspiring greenery, this is one of the drive's ultimate inland attractions.
Pinnacles National Park - If you're looking to change up the forests and beaches for a while, this former volcanic field offers a variety of caves for you to explore.
Santa Cruz Beach Boardwalk - One of the main attractions in this city - plan to take a stroll on the boardwalk.
Seabright Beach - Your options for beach days are endless on this trip - Seabright is located in Santa Cruz and is a great spot to relax for a few hours.
Old Fisherman's Wharf - A pretty area of Monterey with many dining and shopping options.
Point Lobos State Natural Reserve - This part of California could belong in the Mediterranean, known for its gorgeous water and scenic coastline.
Big Sur - One of the most iconic vistas in all of The States, Big Sur offers plenty of outdoor activities for the more active traveler.
Elephant Seal Vista - This location offers the chance to spot some resident seals. Further up the road are several scenic viewpoints worth stopping at.
Best time of year to go on a road trip from San Francisco to San Luis Obispo
You can go on a road trip from San Francisco to San Luis Obispo at any time of year. Summer is the peak season, meaning the hotels are at their most expensive and there are lots of tourists crowding beaches.
However, you do get better weather in the summer, so if you like to get active, it could be the best time for you to go.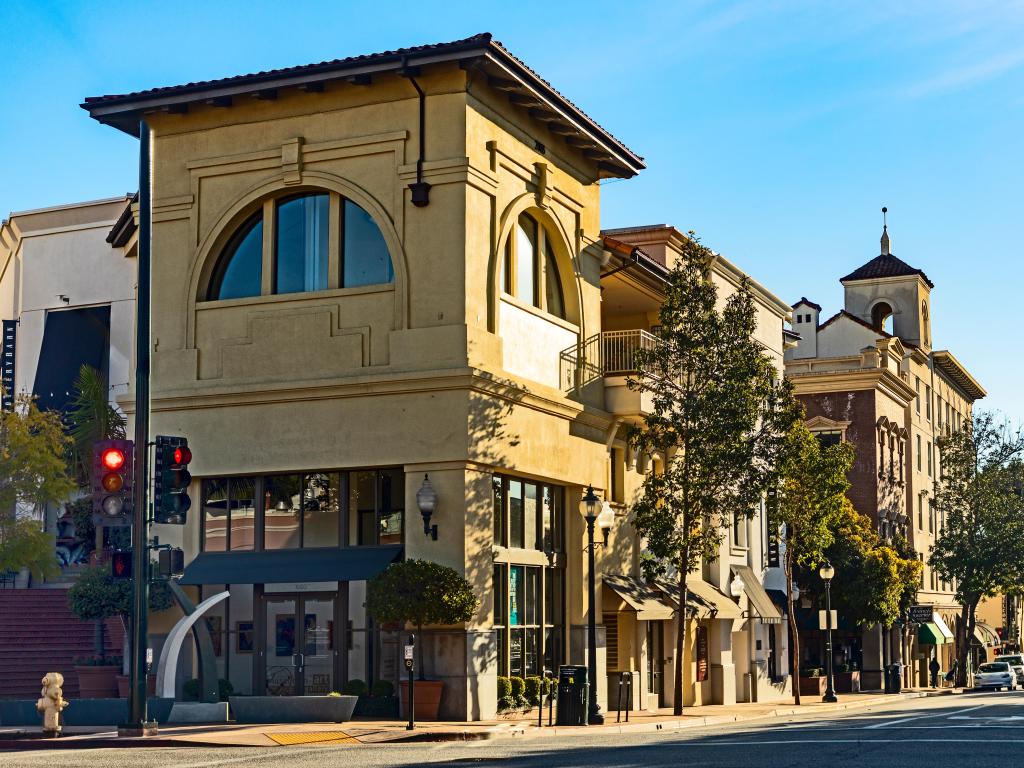 The weather is wetter and more overcast in winter, but don't let that discourage you from going then. It is not the peak season, so you might be able to get a great deal on a hotel, and you won't have to share the attractions with too many tourists.
With that said, many of the attractions along the coastal route are outdoors, like beaches and scenic views. Winter may not be the best time to travel if you want to explore outdoors as the weather can be off-putting.
You can also go in spring or fall - both may offer a good compromise between having nice weather and fewer crowds, but be wary of the occasional oceanside rainfall.