Road Trip from San Francisco to Santa Barbara
Head down the famous Californian coastline on this epic road trip. Travel where artists, writers, musicians, and cultural icons made their best work and see one of the world's most stunning coastlines as you race between San Francisco and Santa Barbara, California.
The 400-mile road trip from San Francisco to Santa Barbara will take around 8 hours to complete. Notable stops are Half Moon Bay, Pescadero, Santa Cruz, Monterey, Carmel-By-The-Sea, Pismo Beach, Yosemite National Park and Sequoia National Park.
From the tallest mountains in the lower 48 to sweeping coastal vistas and striking sunsets, this road trip will be sure to create lifelong memories. Read on below for more information on the best routes, where to stay, and what to see and do along the way.
How far is Santa Barbara from San Francisco, and how long will the road trip take?
Comparison of road trip routes between San Francisco and Santa Barbara

| Route | Distance | Driving Time |
| --- | --- | --- |
| The Pacific Coast Highway Route | 400 miles | 8 hours |
| The Yosemite Route | 640 miles | 12 hours 40 minutes |
The drive from San Francisco to Santa Barbara will take you either down the beautiful west coast of California or through the national parklands of the Sierra Nevada mountains. Either way, you'll end up in sunny Santa Barbara, home to movie stars, surfers, and one of America's most photogenic universities.
The Pacific Coast Highway Route will take you 400 miles with 8 hours of driving time. You'll drive through some of California's most famous beaches, charming coastal communities, and wine regions on the way.
The Yosemite Route will take you 640 miles with 12 hours and 40 minutes of driving time. Along the way, you'll see towering mountains and forests with some of the world's largest trees.
Whichever route you take on this grand adventure through California, we recommend taking four to five days to make the journey. Continue on to learn more about these wonderful routes, where to stay, and what to see and do along the way.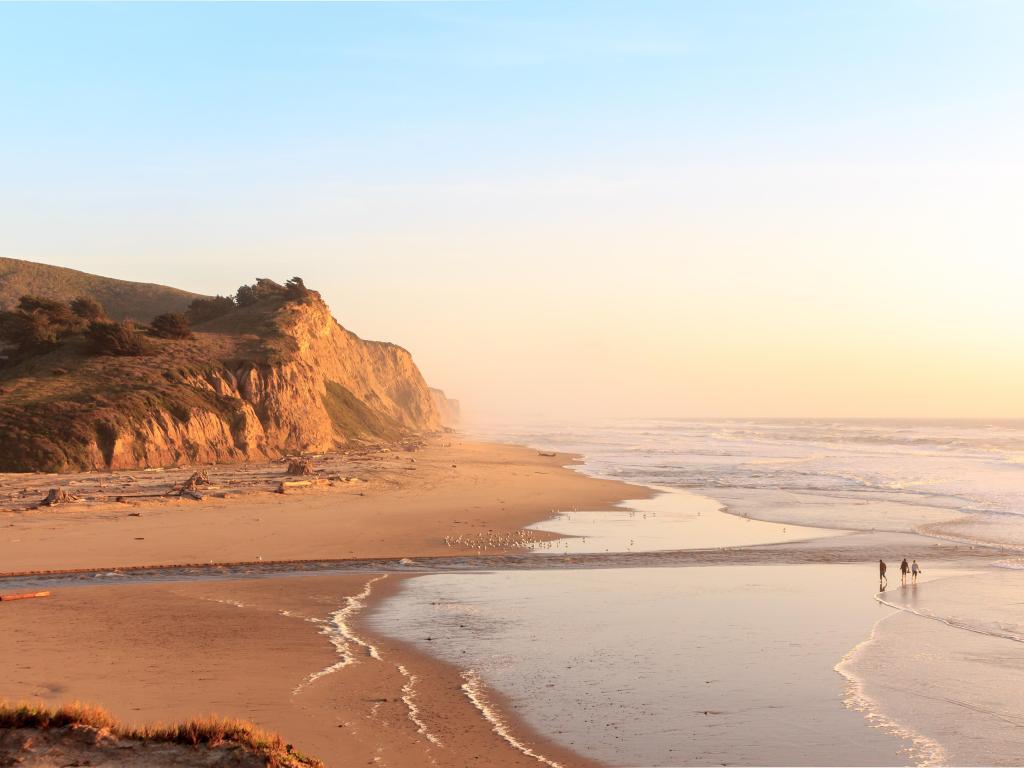 Best road trip route from San Francisco to Santa Barbara
There are two amazing routes for you to take from San Francisco to Santa Barbara. The Pacific Coast Highway Route takes you from San Francisco to Santa Barbara along the beautiful Pacific Coast Highway.
You'll stop by a variety of smaller cities and towns on your way down to Santa Barbara, including Half-Moon Bay, Pescadero, Santa Cruz, Monterey, Carmel-By-The-Sea and Pismo Beach. There are tons of opportunities to stop for a swim in the ocean on one of the many beaches along this route.
You can also take a detour to Solvang, where you can experience a stunning mix of Danish and Californian culture. You'll also be passing the famous wine regions of San Luis Obispo and Santa Barbara, County which includes the famous Santa Rita Hills and Santa Maria AVAs.
The Yosemite Route is much longer and takes you away from the ocean and into a mountain paradise. This gorgeous, nature-forward route brings you through some of California's most stunning parks, including Yosemite and the two Sequoia parks.
Stop by Bakersfield, Modesto or Fresno along the way if you're looking for a taste of the city life. Optionally visit Sierra National Forest, Inyo National Forest, Eldorado National Forest or Stanislaus National Forest.
This route is more leisurely than the Pacific Coast Highway Route and perfect for hikers and nature lovers who want to get away from it all and be submersed in nature.
The Pacific Coast Highway Route
Starting from San Francisco, head south to Half-moon Bay. From here, continue on to the cities of Pescadero, Santa Cruz, and Monterey Bay.
Drive towards the jaw-dropping coastline of Big Sur. Head down the iconic Pacific Coast Highway through redwood forests and iconic bridges.
Continue on south and into Pismo Beach. After enjoying the beaches of Pismo Beach, drive south through the wine country of San Luis Obispo and into Santa Barbara.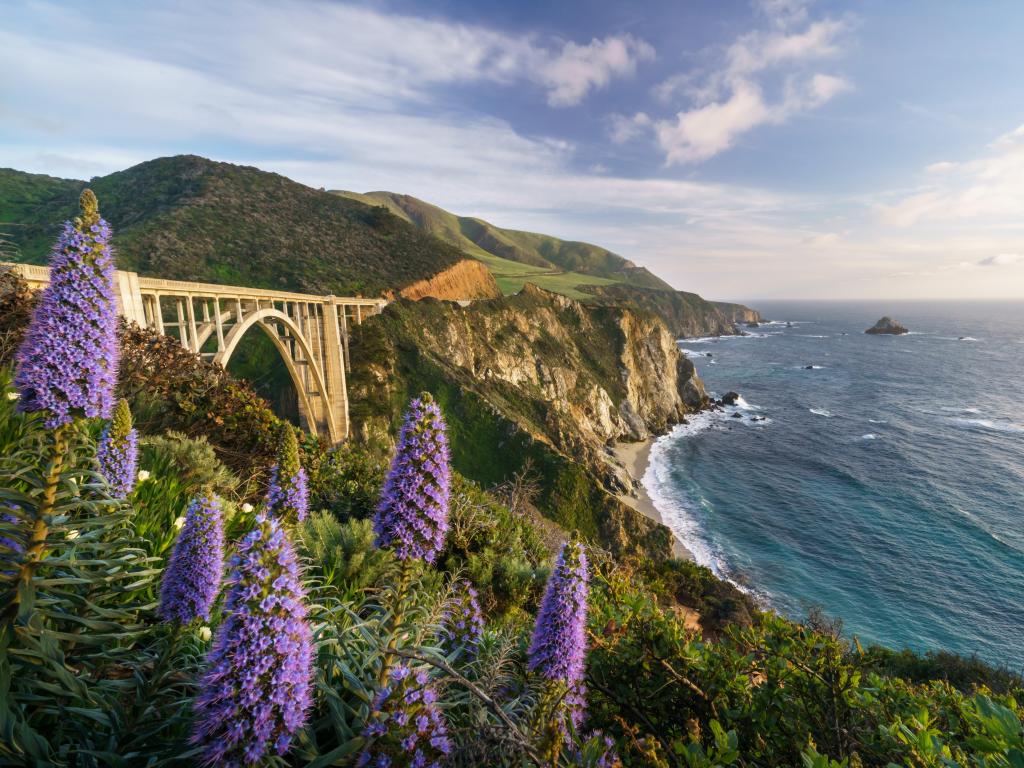 The Yosemite Route
From San Francisco, head east, past Stockton and into Yosemite National Park. After enjoying the endless wilderness, get back on the route and drive south through the Central Valley.
Make a stop in Fresno and visit the museums and restaurants. Head south and take a detour to Sequoia National Park.
From here, head south into Bakersfield. After spending time in this charming little city, continue on south and head west into Ventura and into gorgeous Santa Barbara.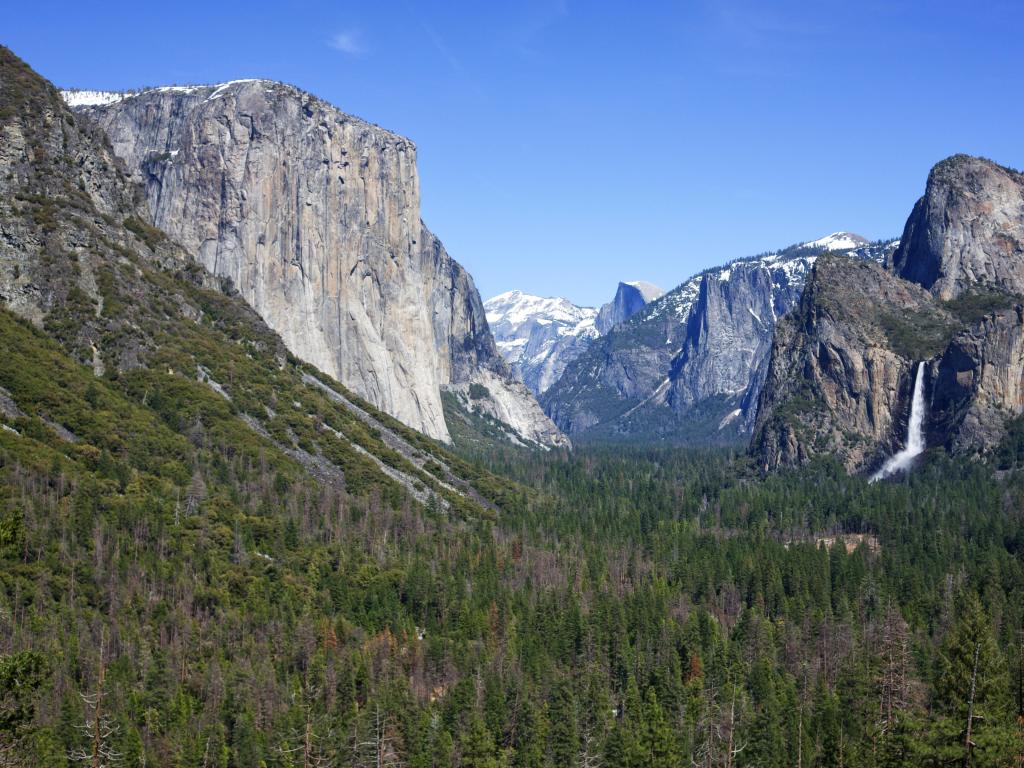 Best places to stop between San Francisco and Santa Barbara
This is California, a world-famous destination for fun in the sun, wine, art, and culture. Because of all these things to see and experience, we've listed our top places to stay and rest along the way.
Experience the ocean vibes in Monterey
About halfway on the Pacific Coast Highway Route is the city of Monterey. This oceanside paradise features plenty of fun, aquatic activities, and famous golf courses by the sea.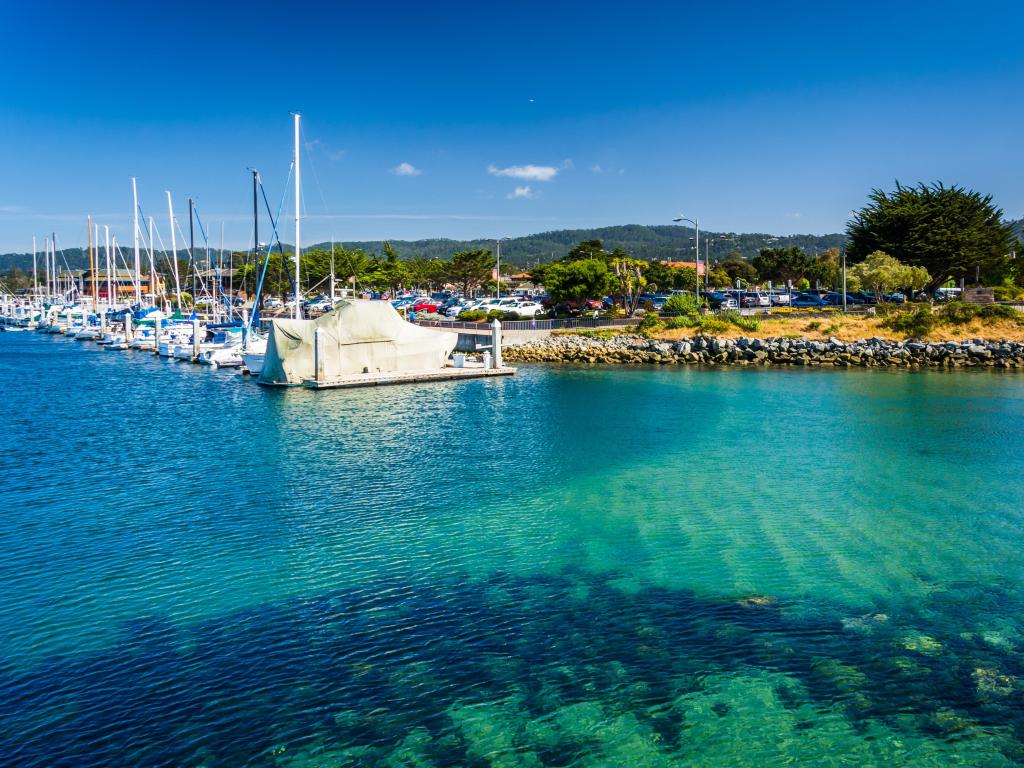 There's plenty of whale watching, scuba diving, and surfing as well as opportunities for kayaking and deep-sea fishing. The city is very close to Big Sur, one of the most postcard-worthy spots in the United States.
While you're in Monterey, make a visit to the Monterey Bay Aquarium. Here you'll see unique marine species and plenty of fun exhibits for the whole family.
Another must-see stop in Monterey is the Monterey State Historic Park. Here, you'll walk amongst historic houses and buildings spread around the old center of the city. Take a guided tour and get the most out of this attraction.
Once you make it to Monterey, we recommend staying at the incredible Monterey Plaza Hotel & Spa. This luxurious hotel features incredible views of the ocean and a private beach where you can walk along the shoreline and witness some of the most stunning sunsets in America.
In the morning, enjoy the on-site cafe. There's also an upscale gourmet restaurant on-site, which serves incredible seafood dishes.
You can take advantage of the rooftop fitness center to help unwind after the long drive. The hotel is not only close to Monterey's most famous attractions but also the entrance to the famous 17-Mile Drive, a trail that takes you through the peninsula's green coastline.
Soak up nature in Bakersfield
About halfway on the Yosemite Route is the city of Bakersfield. This city is close to some of the best natural areas in California, including the Sequoia parks and the Sierras.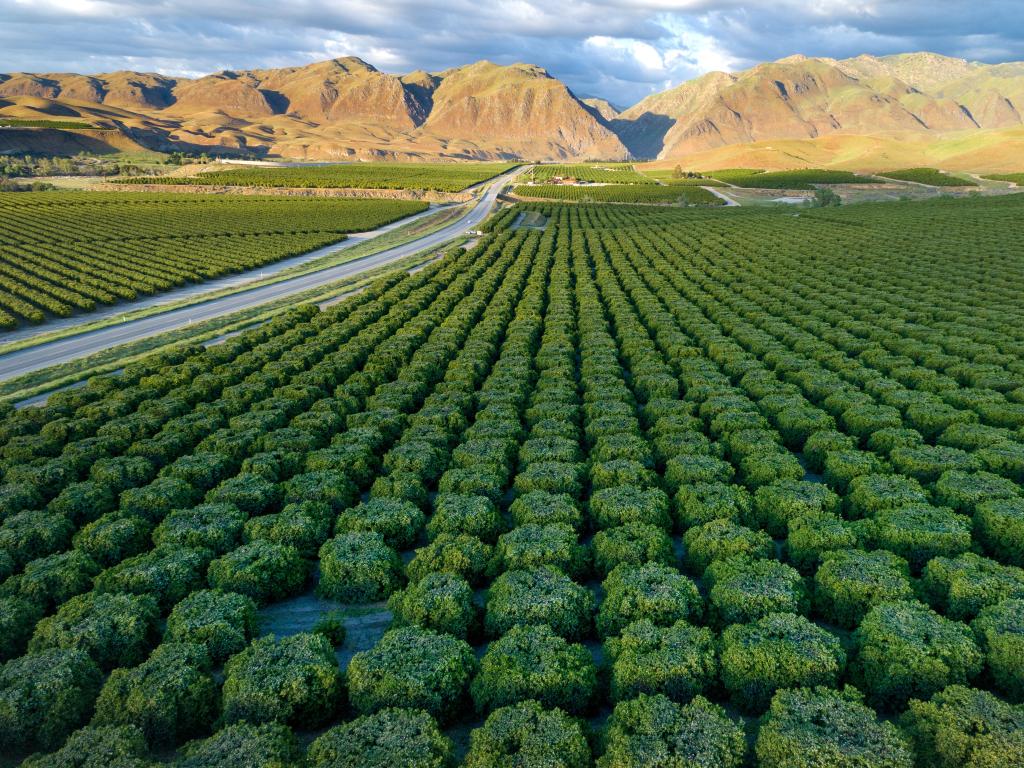 The city is famous for its contributions to country music, being the birthplace of Merle Haggard and Buck Owens. It has a long history of gold, oil, and agriculture, with a small-town feel and relaxed vibe.
There are several must-see destinations downtown. The first stop should be the Kern County Museum. This is the perfect place to learn about the area's history while walking around the 16-acre property.
Next, stop at the California Living Museum. This is a fantastic zoo, accredited by the Zoological Living Museum of America. Its exhibits focus on native Californian species.
Once you're in Bakersfield, we recommend staying at the Duniya Hotel. This luxurious hotel features an outdoor Olympic-sized pool, perfect for relaxing after a long drive.
There's an on-site bar and restaurant, complete with a billiards table and plenty of karaoke. The hotel has friendly and knowledgeable staff, great amenities, and free breakfast.
The hotel is close to many attractions like the Buena Vista Museum of Natural History. Just a short drive away are the wonderful natural landmarks this part of California is famous for.
Where to stay when you reach Santa Barbara
Once you reach your destination of beautiful Santa Barbara, we recommend staying at the luxurious El Encanto, A Belmond Hotel. This boutique hotel offers sweeping Pacific Ocean views, an outdoor swimming pool, and a spa and wellness center for guests.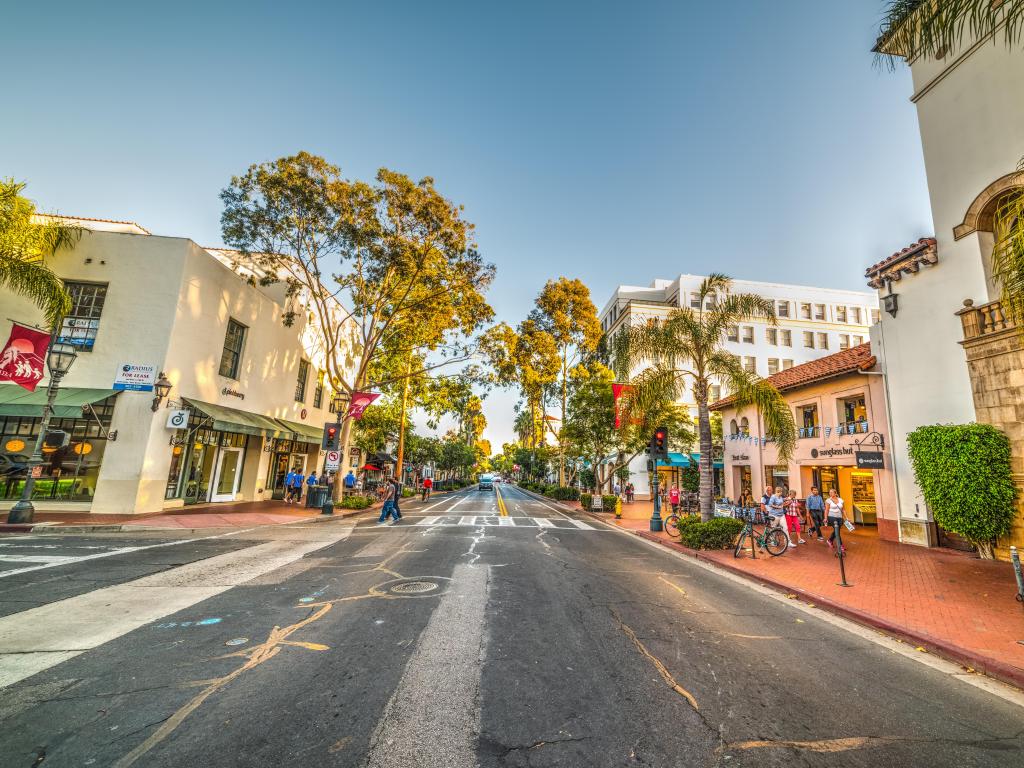 There's private parking and free Wi-Fi available. You'll marvel at the stunning furniture and great amenities.
It's only a 5-minute drive from Central Santa Barbara and the city's beaches and mountains. Enjoy a complimentary breakfast in the morning so you can fuel up before exploring the area.
Make sure to talk to the friendly staff who will point you towards the best restaurants, bars, and things to see in the area. Then, take your time getting to know the fantastic coastal city.
Things to see on a road trip from San Francisco to Santa Barbara
This ultimate California road trip is full of beautiful places to explore. From sweeping ocean views to limitless hiking in one of the famous national parks in the Sierras, you'll have plenty to see and do along this journey. Below are our top things to explore on each route.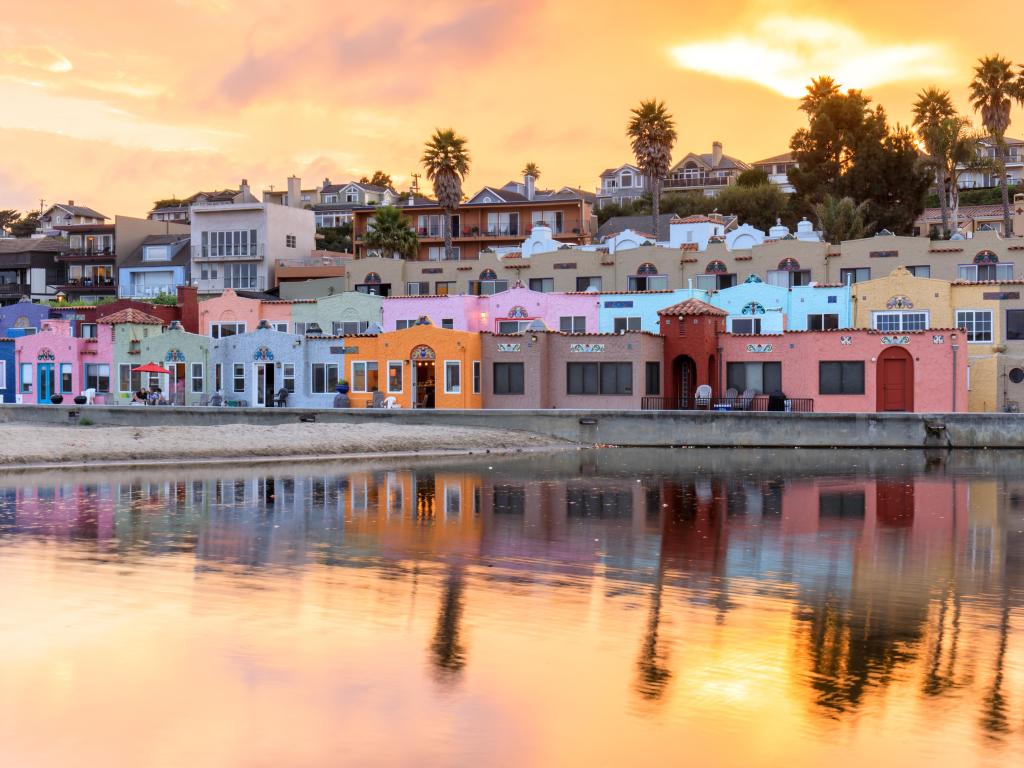 The Pacific Coast Highway Route
Half Moon Bay - Known to many as the Pumpkin Capital of the World, this beautiful landmark has plenty of beautiful hiking and delicious food. Come during the winter to get a chance to see one of the world's most famous big-wave surf spots, known as Mavericks, break.
Pescadero - This beautiful town is full of history and must-see landmarks. The most iconic is the Pigeon Point Lighthouse, which dates back to 1872.
San Jose - Visit the city of San Jose, about half-an-hour off-route and a history city, having been the Californian's oldest civilian settlement and home to the state's first capital.
Santa Cruz - Boasting some of the best beaches along the Pacific Coast, Santa Cruz is a haven with a laid-back vibe and tons of cool attractions.
Monterey - This charming coastal city is famous for the Monterey Bay Aquarium and luxurious spas and resorts. Take a dip in the ocean or set off to go whale watching.
Big Sur - This is one of the state's most famous, photographed, and beloved destinations. Head down the coastal highway along steep cliffs and valleys full of redwood trees and incredible beaches.
Pismo Beach - Take a dip in the gorgeous waters of the Pacific Ocean at the historic Pismo Beach, right along this route.
Solvang - This Danish-inspired town is full of small-town charm, fine wine, and stores specializing in deserts.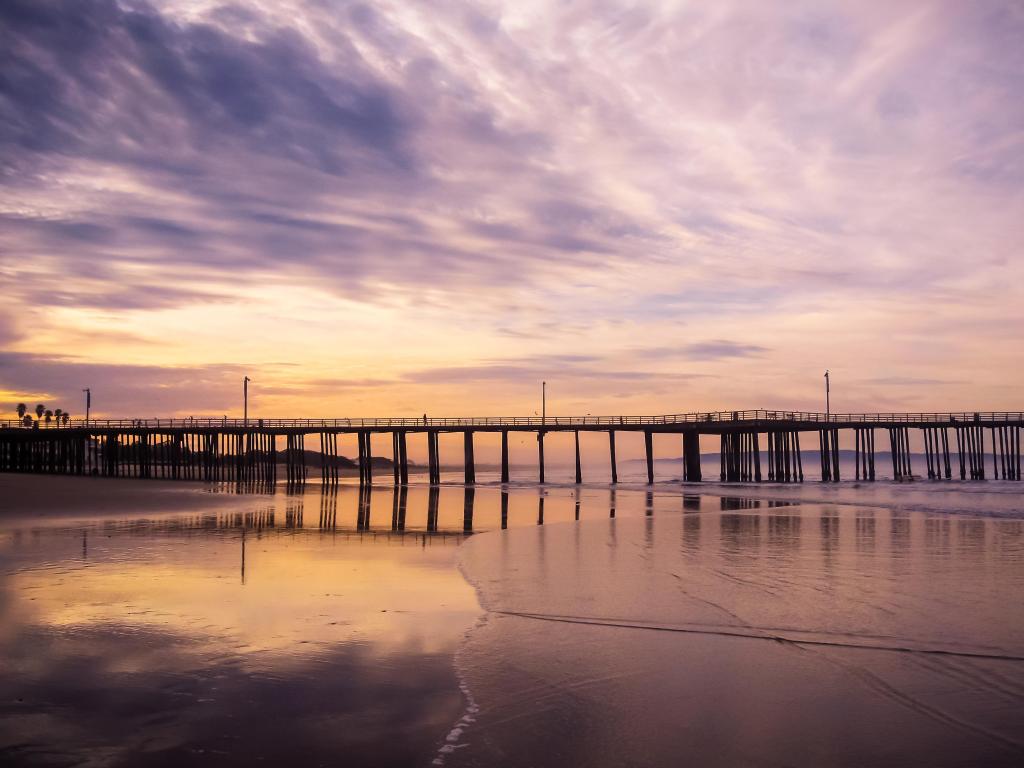 The Yosemite Route
Stockton - This city is one of the hearts of the California gold rush. It also has the state's oldest university.
Modesto - Discover a colorful city full of restaurants, wineries, and quirky gift shops. Plus, you'll get plenty of Californian charm.
Yosemite National Park - This is one of the country's most celebrated and visited national parks. From picturesque waterfalls to endless hiking, this park and natural area has it all.
Sierra National Forest - explore the 1.3 million acres of national forest which are covered in old-growth forests and rich wildlife areas.
Fresno - This is one of the capitals of California's rich agricultural economy. It's also home to delicious food, including fine dining and jaw-dropping street food.
Sequoia National Park - This incredible national park is home to the Giant Sequoia, one of the largest trees in the world. Make sure to check out the General Sherman Tree, the largest tree in the world by volume.
Bakersfield - Check out this small city close to several national parks. There're also plenty of museums, restaurants, and bars to enjoy in the city.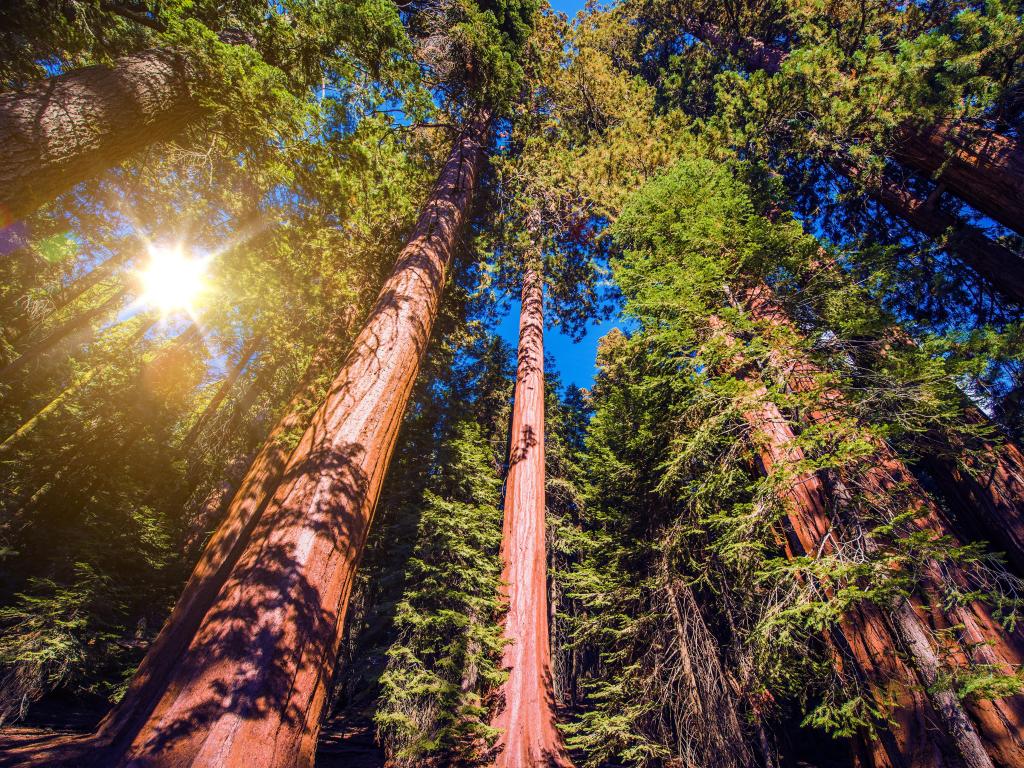 Best time to go on a road trip from San Francisco to Santa Barbara
Santa Barbara is a year-round destination. The only thing to keep in mind is whether you plan on swimming as the ocean can get quite cold during the winter and spring months.
Summers are warm, arid and clear, although the occasional fog, known as "June Gloom," comes in during the late mornings. This is the most popular time for tourists to visit, so accommodation prices will be higher during this season.
Temperatures range between 50 to 80-degrees Fahrenheit during the summer, with plenty of sunshine and cool ocean breezes. Choose this season if you're looking to enjoy this city's beautiful waters and don't mind slightly bigger crowds.
Winter in Santa Barbara is cool, wet and partially cloudy. Temperatures are quite nice, sitting between the mid-forties and mid-sixties for most of the winter.
This is the least busy time to visit Santa Barbara, which may have fewer crowds and cheaper accommodations. Keep in mind that the temperature of the water may be a little too cold for swimming.
Both Fall and Spring are great times to visit Santa Barbara. Temperatures are mild, ranging between the mid-forties and high-seventies Fahrenheit.
You can expect slightly lower accommodation prices while still enjoying tons of beautiful sunny weather typical of the summer. To top it all off, you'll get to experience fall colors or spring wildflower blooms during these shoulder season months.
Santa Barbara is full of festivals and events year round. The most famous in winter is the Santa Barbara International Film Festival in February.
In Spring, enjoy the World of Pinot Noir (March), Santa Barbara International Orchid Show (March), Santa Barbara Bowl (April), and the Taste of Santa Barbara festival in May.