Road Trip from Savannah to New Orleans
Looking to hop in the car and explore the rich culture of the South on an epic adventure? This road trip from Savannah to New Orleans will take you through the historic towns of Georgia brimming with southern charm, to the idyllic picture perfect beaches of Florida.
The 790-mile road trip from Savannah to New Orleans will take 15 hours to drive. The notable sights on the way are Jacksonville, Tallahassee, Panama City, Destin, Pensacola, Gulf Shores, Mobile, Biloxi, St George Island and Miramar Beach.
Concluding your trip, a wild nightlife on Bourbon Street awaits, or if that's not your scene, historical sites and neighborhoods to explore. Continur reading to learn about the absolute best routes to follow, amazing places to stay, unforgettable things to see and the best time to set off on this journey.
How far is New Orleans from Savannah, and how long will the road trip take?
Comparison of road trip routes between Savannah and New Orleans

| Route | Distance | Driving Time |
| --- | --- | --- |
| Gulf of Mexico Route | 790 miles | 15 hours |
| The Peach State Route | 790 miles | 13 hours |
The shorter of our two recommended routes is the Peach State Route, which will take 13 hours to drive mostly inland, covering 790 miles without any stops or detours.
The Gulf of Mexico Route will cover the same distance at 790 miles, and this will take 15 hours to drive due to smaller roads this route follows on the coast.
To enjoy everything this amazing road trip has to offer, we recommend taking at least 3 or more days to explore the gorgeous Southern States without any worry about time constraints.
Best road trip route from Savannah to New Orleans
Our two routes are very distinct in character and both are filled with colorful cities, amazing things to do, and so much to see. Your decision as to which is the best will depend entirely on what you are looking for in a road trip.
The Gulf of Mexico Route will take you on a coastal drive that is incredibly scenic. Beginning your journey, you'll ride alongside the East Coast with the North Atlantic Ocean at your side.
You'll then cruise across Florida and travel the panhandle alongside the Gulf of Mexico. This coastline is idyllic with its white sandy beaches and emerald waters. The perfect road trip for days lounging on a beach in the sun or exploring the coastal state parks where you can hike and picnic.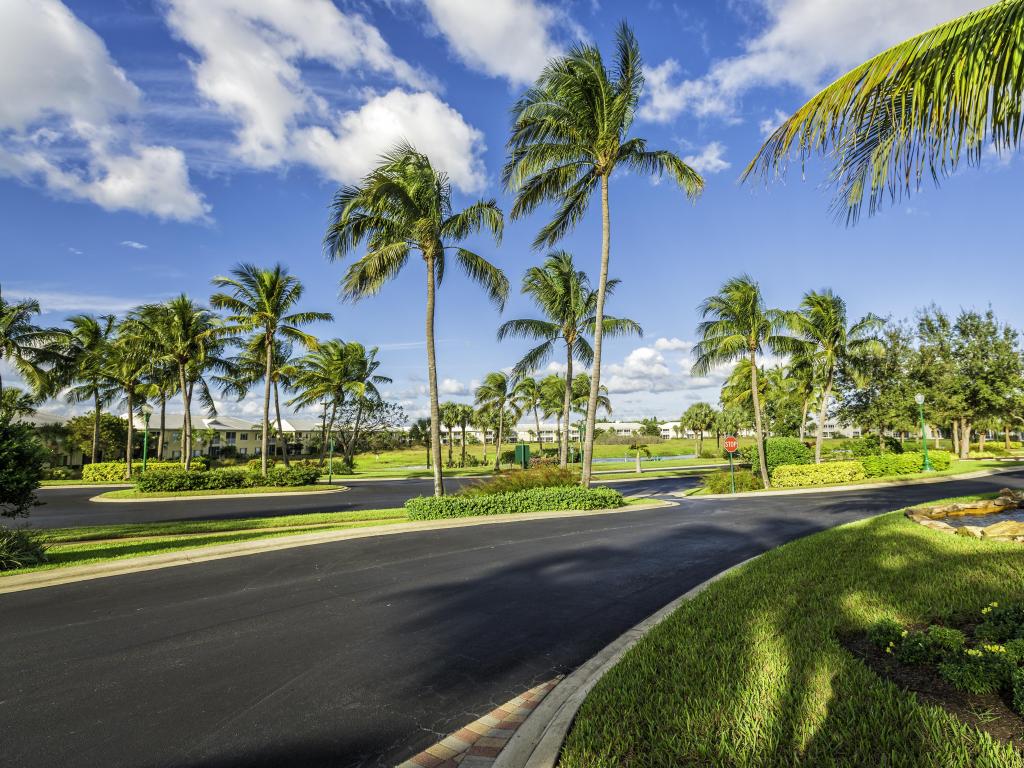 The Peach State Route delves deep into the southern state of Georgia. The quaint historic towns and cities of Georgia are relaxing and laden with historic buildings.
What's more, because of the scenic backdrops of these towns, they've become a hotbed for production companies who use them as filming locations. As such, it's a glorious trip for anyone who enjoys film and TV where you can visit notable places from your favorite shows like Stranger Things and Vampire Diaries.
They are also opportunities for nature walks and outdoor activities on the Peach State Route, including an adrenaline pumping white water ride through urban rapids. As you conclude your journey, you'll reach coastal cities with nightlife and entertainment.
The Gulf of Mexico Route
Hugging the beautiful shores of the Atlantic Ocean, take Interstate 95 (I-95) out of Savannah towards Brunswick and then Jacksonville. Here, you will start heading west and pass through Tallahassee before reaching the crystal-clear waters of the Gulf of Mexico in Panama City.
From here on, you will drive through one gorgeous beach after another; Miramar Beach, Destin, Pensacola Beach, Orange Beach and Gulf Shores are all fantastic locations to dip your toes in the sand.
I-10 will then take you through the historic city of Mobile, and past Biloxi. Here you can continue to follow the shore, or stay on the interstate to reach your destination in the iconic city of New Orleans.
The Peach State Route
Head inland from Savannah towards Augusta, a history-rich city to explore. Heading west on I-20, drive through Thomson and you will soon reach Covington, made famous by the Vampire Diaries as the fictional town of Mystic Falls.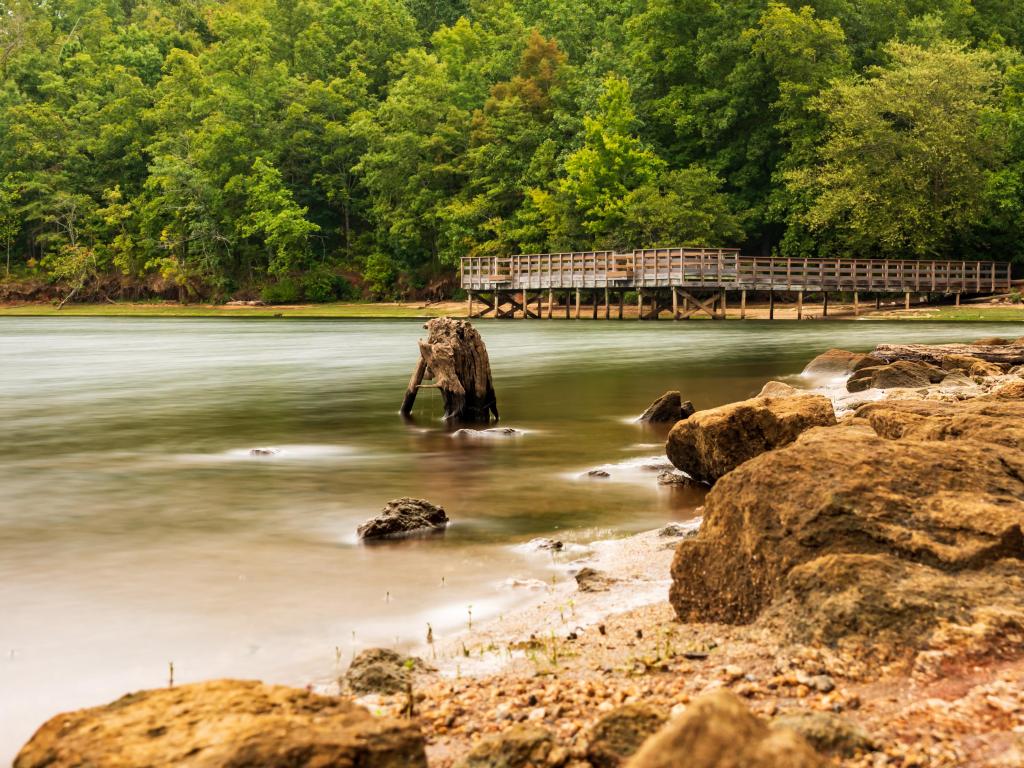 The interstate will then take you to the buzzing city of Atlanta, perfect place for an overnight stay or two. After your visit, drive through Columbus and Montgomery.
Following I-60 will take you to Mobile. Follow the same directions as the Gulf of Mexico Route to reach New Orleans.
Best places to stop between Savannah and New Orleans
With so many amazing cities to stop and explore on a road trip from Savannah to New Orleans, you will definitely not be short of choice as to where to stop overnight.
To make your decision easier, here are our top picks for unforgettable places to stop at.
A sunny day in Panama City Beach
Located about halfway on the Gulf of Mexico Route, Panama City Beach is a popular resort town which is known for its gorgeous beaches providing great opportunities for water sports. You can hire kayaks, paddleboards, jet skis and take to the Gulf of Mexico during your visit to this vibrant town.
Take the Shell Island Shuttle from St Andrews Park for a day on Shell Island. The barrier island has glorious beaches and untouched landscapes. You can find the ultimate guide to visiting Shell Island here.
During your stay here, you can visit one of the highest ranked waterparks in the US at Shipwreck Island Waterpark. Also, consider a visit to WonderWorks Panama City Beach, a unique amusement park.
Once you are done with hitting the waves, let your hair down and experience the nightlife Panama City Beach is so famous for. You'll find live music and beach bars; try Schooners Last Local Beach Club where you can watch the sunset while sipping a cocktail.
While in Panama City Beach, we absolutely recommend Holiday Inn Resort Panama City Beach. This hotel embraces the perfect laid-back atmosphere of the resort town with rooms that feature private balconies with sea views.
After a long drive, or a day out exploring, head to one of the four (you read that correctly!) swimming pools and hot tubs available on the property. If you want to take your relaxation to another level, you can also head to the wellness facility for a full body massage or other body treatments.
With four on-site restaurants available, you might not even want to venture out but if you do, you will find the Shell Island Shuttle, Shipwreck Island Waterpark and WonderWorks a stone's throw from the hotel.
Admire the bright city lights in Atlanta
Approximately one-third of the Peach State Route, you will arrive in the urban cityscape of Atlanta. With so many options for entertainment and countless attractions to enjoy, Atlanta makes a perfect and exhilarating stop on the first leg of your adventure.
Famous for being the home of Coca-Cola, while in Atlanta a visit to the World of Coca-Cola is a must. Here, you can learn about the history of the world-famous beverage through fun and interactive exhibitions.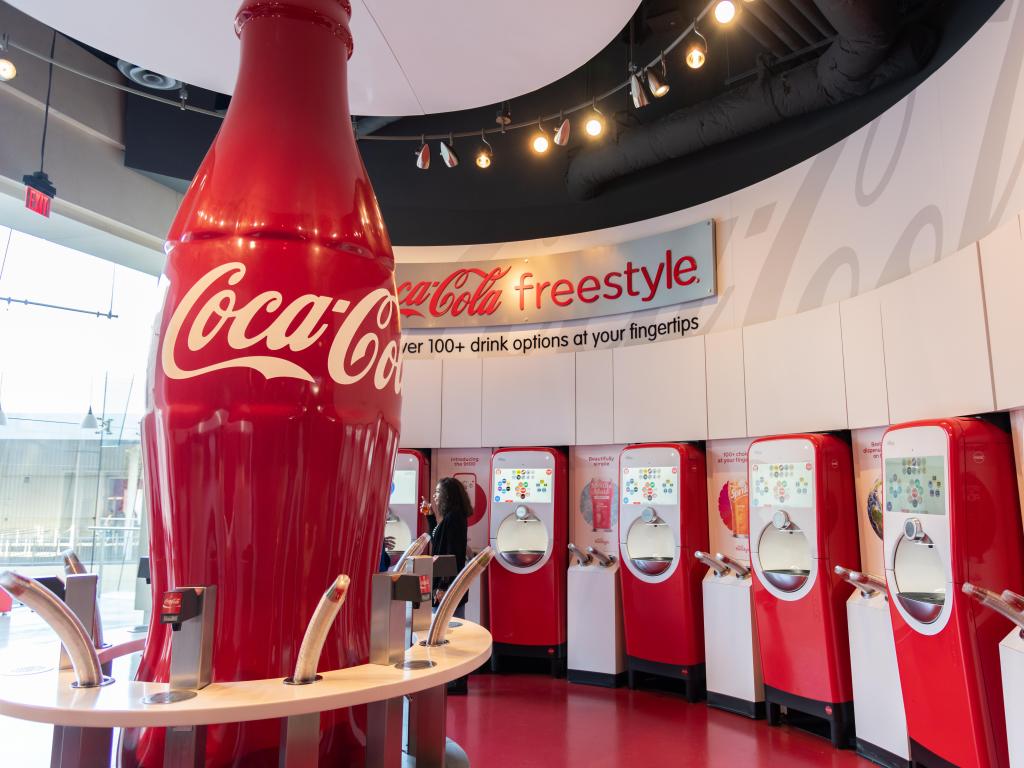 Atlanta and the surrounding areas are popular filming locations. You can take private tours to visit famous locations on TV shows such as the Walking Dead and Stranger Things.
If you'd rather enjoy the views, hop on the SkyView Ferris Wheel to enjoy a panoramic look at the vibrant city. Located in Centennial Olympic Park, there are also fountains and gardens in the downtown oasis.
The AZA accredited Georgia Aquarium in Atlanta is home to many species of marine wildlife. Get an insightful look at marine animals such as penguins and dolphins. For an interactive experience, you can cage dive with sharks.
After you are done exploring, there is nowhere better to stay than Reverb by Hard Rock Atlanta Downtown. This fantastic hotel features smart rooms and a gorgeous rooftop bar with views of Downtown Atlanta.
During your stay you will be located downtown and yards from the Mercedes-Benz Stadium. Selfie Museum, the World of Coca-Cola, the Centennial Olympic Park and Georgia Aquarium as easily accessible from the hotel.
Where to stay when you reach New Orleans
New Orleans has an abundance of places to stay, but none come close to Pelham Hotel, a boutique hotel with Victorian charm that boasts New Orleans Manor House style.
The Ruby Slipper on-site restaurant is open for breakfast and lunch serving local food, so that you can start your day right and satisfied. Make sure to check the surroundings of the downtown property, which is a short walk from Lafayette Square.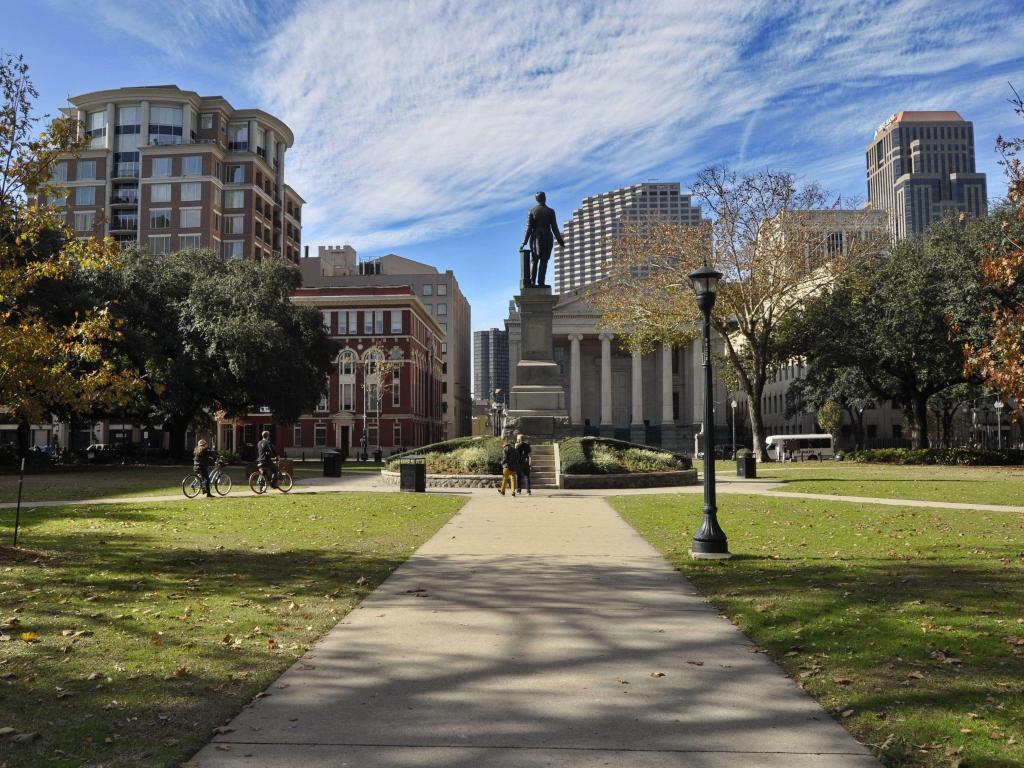 You cannot visit New Orleans and not see Bourbon Street, which is the quintessential New Orleans experience. This lively street is only a short walk away from the hotel, where you can find amazing restaurants, bars and live music.
Things to see on a road trip from Savannah to New Orleans
You will drive through many amazing cities, landmarks and attractions on a road trip from Savannah to New Orleans. Here are our favorite places you simply cannot miss:
Gulf of Mexico Route
Brunswick - Georgia Visit the old town and spot the historic 19th-century buildings and walk the signature squares.
Jacksonville - Florida From the beaches of Big Talbot Island State Park with its washed up trees or St Johns Town Center for open-air shopping. You'll find outdoor activities and downtown fun in Jacksonville.
Tallahassee - Florida Railroad Square is a hidden gem. You'll find art bars and galleries in this unique neighborhood known as 'Little Soho'. The booming area has unique restaurants and microbreweries to boot.
St George Island - Florida From Eastpoint, take the Bryant Patton St. George Island Bridge to visit the 22-mile long barrier island of St George Island for uncrowded beaches to enjoy the sun.
Miramar Beach & Topsail Hill Preserve State Park - Florida At the Topsail Hill State Park, you hike through pine trees to reveal the white sand beaches. The clear waters are popular for paddle boarding.
Destin - Florida Destin is one of the USA's most idyllic beaches. Experience the white sandy beaches and famed emerald blue waters at Henderson Beach State Park.
Pensacola - Florida After a day on the beach, explore the Pensacola nightlife. Historic Downtown is a good place to start, try The Seville Quarter with 7 rooms of fun.
Gulf Shores - Alabama Hire a Segway and join a guided tour through the backcountry trail in Gulf State Park. There's also a public beach with coastal restaurants.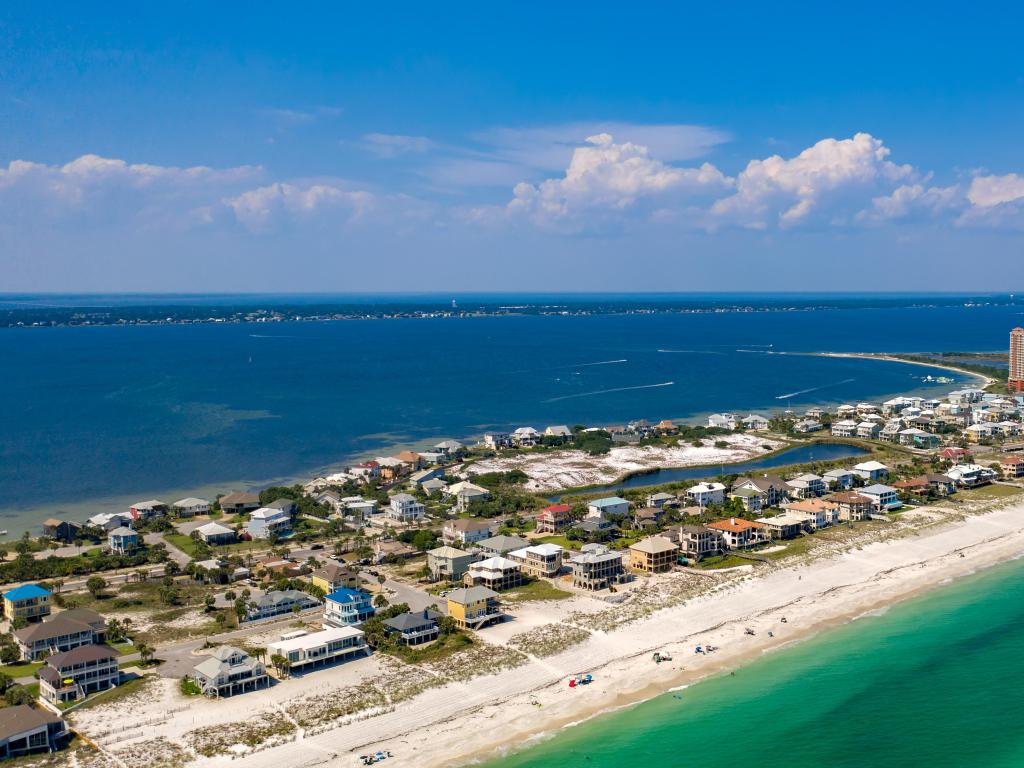 Peach State Route
Augusta - Georgia Augusta is the home of the Masters Golf Tournament, so there are many legendary courses. Try Forest Hills as one of the best open to the public. Also, visit the boyhood home of Woodrow Wilson and see the statue of hometown hero James Brown.
Thomson - Georgia Experience southern hospitality at Thomson. Walk McTells 12-string strut, on Main Street and Railroad Street you'll find 12 guitar sculptures designed by local artists.
Madison - Georgia Once called one of the USA's best small towns, it's charming and relaxing. Looking like a movie set, its historic buildings appear in major films and you can take the self-guided Madison Film Tour.
Covington - Georgia Known as 'Hollywood of the South', Covington has supplied the backdrop for over 100 films and TV productions such as Vampire Diaries. There's even a Walk of Stars where you see production made here.
Newman - Georgia Newnan has six districts on the National Register of Historic Districts. See the Antebellum and Victorian homes, one of which was used in the film The House with a Clock in its Walls.
Columbus - Georgia Famed for its white water rapids, you can ride the Whitewater Express in the heart of downtown. The course was used for the 1996 Olympics.
Montgomery - Alabama A central part of the Civil Rights Movement, the Montgomery Bus Boycott became a foundation to the movement. Visit the Rosa Parks Museum where the protest began.
Georgiana - Alabama Hank Williams moved to Montgomery in 1934, but you can visit his childhood home in Georgiana. The museum has memorabilia and personal belongings.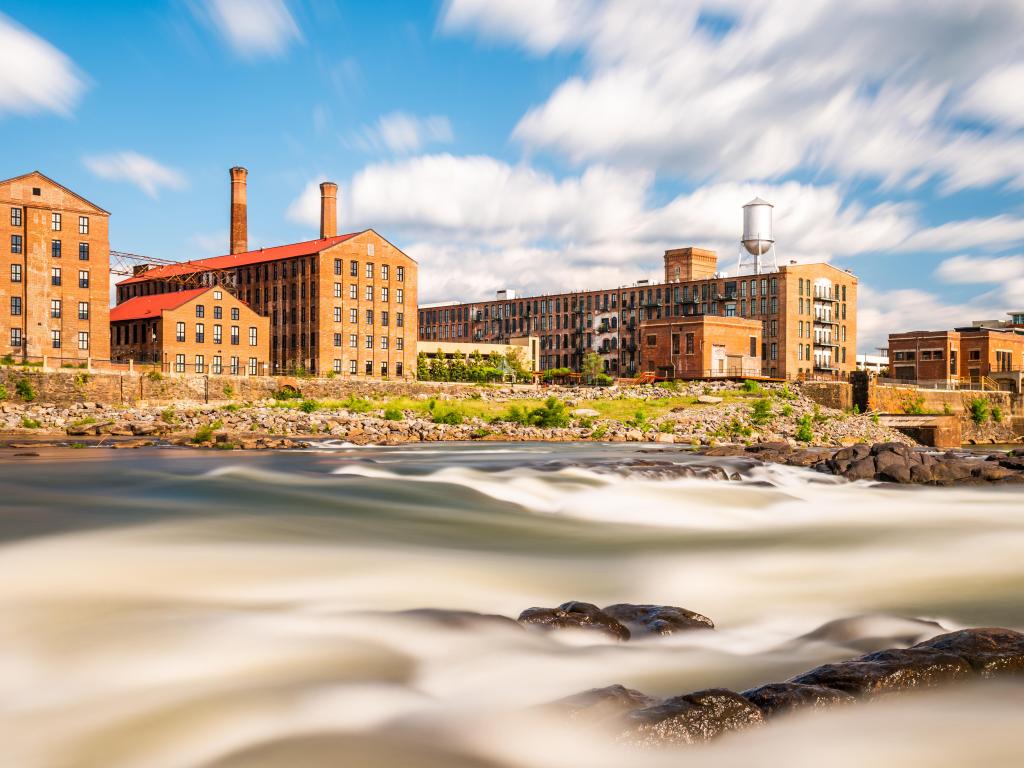 Both Routes
Mobile - Alabama Visit the USS Alabama Battleship Memorial Park. Climb aboard the famous battleship and take a self-guided tour.
Biloxi - Mississippi Alongside the beaches, Biloxi has a booming casino scene. Go to the Hard Rock for live music, memorabilia and dining.
Gulfport - Mississippi Ride the ferry to West Ship Island, where you may see Fort Massachusetts or simply relax by swimming and sunbathing on Gulf Island National Seashore.
Pearl River Wildlife Management Area - Head to the Cajun Encounters Tour Company at White Kitchen to float through the Louisiana swamps, where you'll get up close with gators.
Best time to go on a road trip from Savannah to New Orleans
New Orleans attracts visitors year-round. That said, there are busier times than other the visit NOLA due to contrasting weather. Summer months can be too hot for visitors so March to May and September to November can be the best times to visit.
It's common for June to August to be quieter than expected because of the humidity. Average temperatures in the warmer months are 83 in June and 84 degrees Fahrenheit in July and August. Keep in mind that these are part of the wet season, which means it can be rainy.
December and January are calmer times to visit New Orleans and you can pick up budget friendly deals on hotels. The average temperature will be around 55-64 degrees Fahrenheit.
Visiting during Christmas can be a magical experience with carols in Jackson Square and decorations around the city.
February to May is the liveliest time to visit New Orleans. With Mardi Gras and the Jazz Festival it's a booming time. Hotel prices can be higher during spring for this reason. If you want to see the sights, note that many close during Mardi Gras as the festival takes over the city.
Fall can be a good time to visit, especially October with an average temperature of 73 degrees Fahrenheit and smaller festivals like the Voodoo Music and Crescent City Blues Festival creating a lively atmosphere.