Road Trip from Dallas to Chicago
If you love great food, good music, unique architecture, and natural wonders, then the road trip from Dallas to Chicago is right up your alley. It offers all the things that you'd want in a fun adventure and more.
The 990-mile road trip from Dallas to Chicago is a 16-hour drive, nonstop. Highlights include Hot Springs, Little Rock, Mark Twain National Forest and St Louis, plus optional detours to Ouachita National Forest and Crater of Diamonds State Park.
Let us guide you with the best stops and places to visit so that you can fully enjoy the wonders of the road trip from Dallas to Chicago.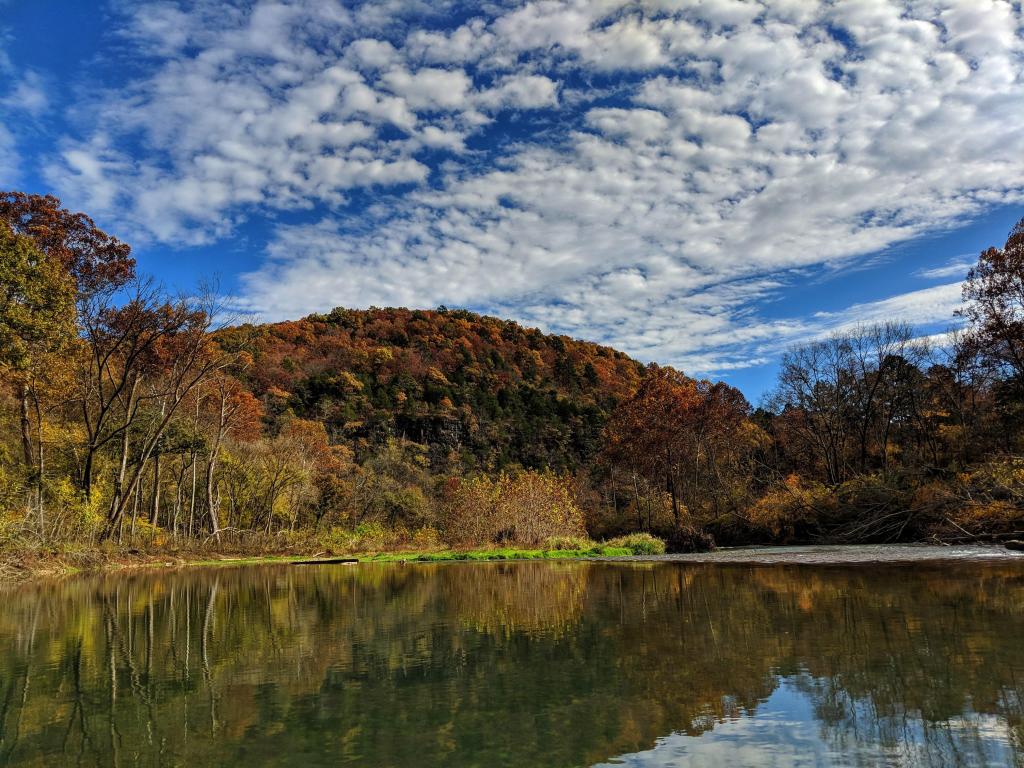 How far is Chicago from Dallas, and how long will the road trip take?
There are two main routes to take for your road trip from Dallas to Chicago, and there are minimal differences in how many miles and how long you'll take to get to your destination.
Comparison of route options between Dallas and Chicago
Route
Distance
Driving Time
Direct Route


via Memphis

937 miles
14 hours
Scenic Route


Recommended route

1010 miles
16 hours
The fastest route is a 14-hour drive over 967-miles of road, taking you to Memphis via I-30 and to Chicago via I-57. Although Memphis is a great place to stop by any time you can, the route we recommend takes you to more interesting sights and unique adventures overall.
Best road trip route from Dallas to Chicago
The best road trip route from Dallas to Chicago is via the I-30 and I-55. This route is not the fastest one possible, but a journey through the towns and natural wonders on this route is far more remarkable and exciting for you and your fellow road trip buddies.
The road trip from Dallas to Chicago is a 16-hour nonstop drive from the plains of Texas to the chilly weather of Chicago via I-30 and I-55. Along the journey, you'll pass by scenic views of forests, mountains, and waters that will surely delight your senses.
This way takes you to scenic and grand vistas from Texas, Arkansas, and Missouri. It adds only two hours of drive to the fastest route, but it offers more fun adventures and great stops along the road.
Road trip route from Dallas to Chicago
To kick-off your road trip, get on the I-30 East from Dallas, Texas. Before you leave Dallas, you may want to take some time to visit The Sixth Floor Museum at Dealey Plaza. Otherwise, continue along the interstate until you enter Arkansas.
While on the I-30 in Arkansas, you can detour to other amazing sights and stops like the Crater of Diamonds State Park, Historic Hot Springs, and Lake Catherine State Park. This part of your road trip takes you to lush and green forests and grand mountain views.
Continue along I-30 until you reach Little Rock, Arkansas, where you will probably want to stop and take a longer break. On leaving Little Rock, take the US-167 heading north east, merging into US-67 just after Bald Knob.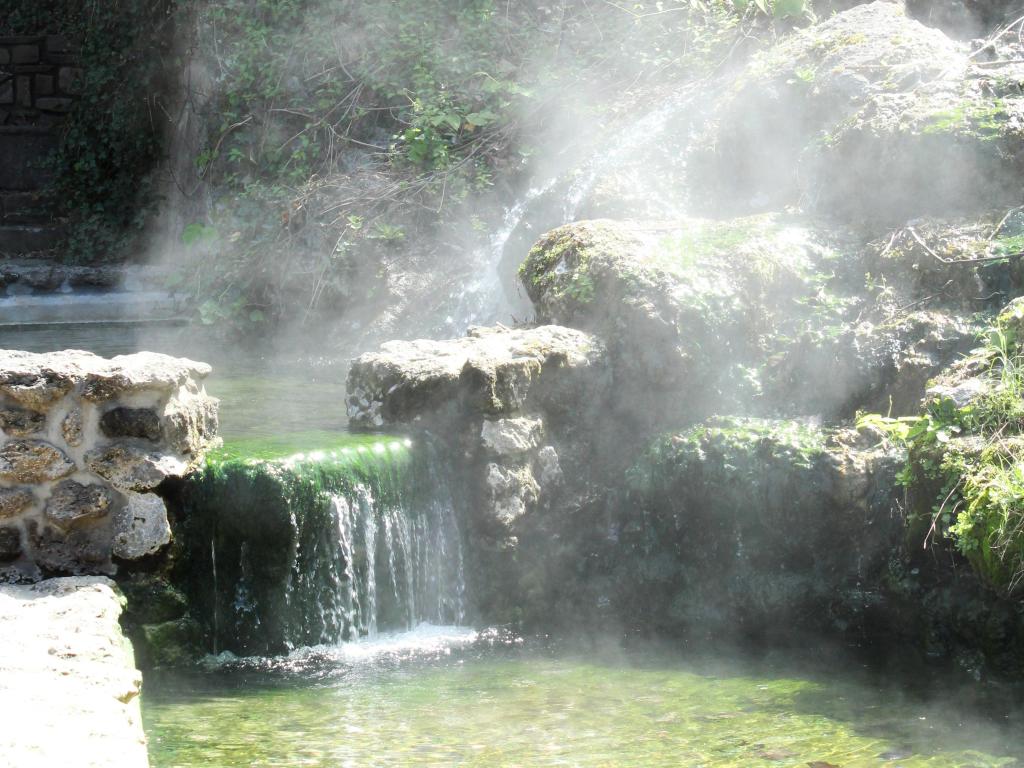 This route is a quiet drive as you pass by picturesque small towns, lively local state parks, and serene lake views. Once you pass through the small city of Pocahontas, Arkansas, you'll take US-115, merging into US-21 which flanks the easterly border of Mark Twain National Forest as you pass through Ellington and Centerville.
When you reach St. Louis (a great option for an overnight stop to refresh and recharge), merge onto I-55 North.
The I-55 is a straight drive to Chicago, but there are plenty more to see as you traverse the plains of this interstate. Some of the places to detour off this interstate are the Budweiser Brewery, Gateway Arch and Museum, Lincoln Home National Historic Site, and Lincoln's Tomb.
Best places to stop between Dallas and Chicago
The road trip from Dallas to Chicago offers plenty of exciting adventures and thrilling experiences. And the best way to fully experience these opportunities is to take a few days or a week on this journey.
A minimum of three stops can help keep you well-rested for your activities and for driving on the road. Here are our recommended stops between Dallas and Chicago.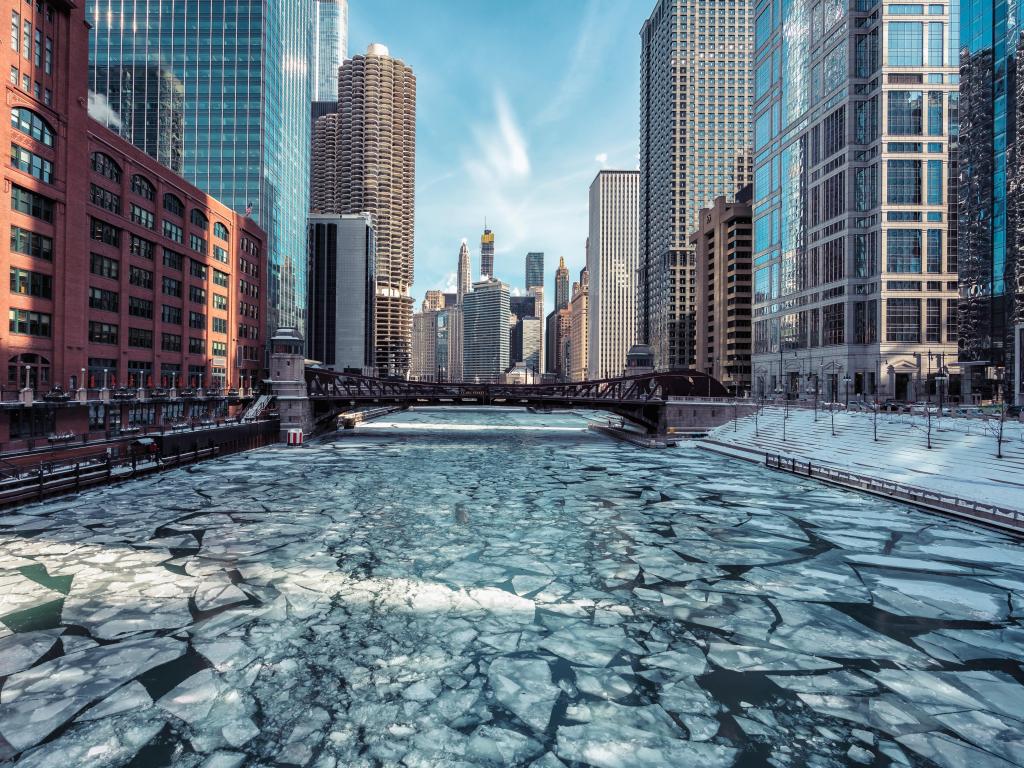 Relax in hot springs
About four hours away from Dallas, you will be reaching Hot Springs, Arkansas, which is aptly named for the relaxing hot springs it has to offer.
To get the full Hot Springs, experience, try relaxing in Bathhouse Row – a set of eight historic bathhouse buildings used in the early 20th century - located inside Hot Springs National Park. If you fancy a more modern spa, you might prefer Quapaw Bathhouse, which has thermal pools and private baths.
After a relaxing soak, visit Fordyce Bathhouse to learn more about the history of Bathhouse Row. For a feast to your eyes, take a walk in Garvan Woodland Gardens and enjoy the trails and the blooms around this botanical garden. You may also hike or walk the trails in Lake Catherine State Park.
To rest for the night, bed down at Lookout Point Lakeside Inn and experience warmth and comfort while surrounded by majestic nature views. Wake up to an unparalleled sight of Lake Hamilton and the towering Ouachita Mountains. For a romantic stroll, take a walk in their gardens; you'll definitely feel the love!
Tour the Mark Twain National Forest
A few miles before St. Louis is the Mark Twain National Forest, named after the famous author who wrote The Adventures of Huckleberry Finn and Tom Sawyer. And like this famed duo, you will also be having so much fun in your adventures in this national forest.
Choose between 750 miles of trails for a leisure walk or a backpacking trip and enjoy scenic views of ancient mountains and some of the best swimming holes. You may also opt to bike in solitude or paddle in serene waters. The Eleven Point National Scenic River is a recommended spot to rest while floating in the waters.
If you want, you can also take a nightcap and camp on the grounds. Or you can stay at the Hampton Inn Rolla, which is only 1.7 miles away from the forest. Discover comfort in a home away from home in this hotel and enjoy good food and a night soak in the pools during your stay.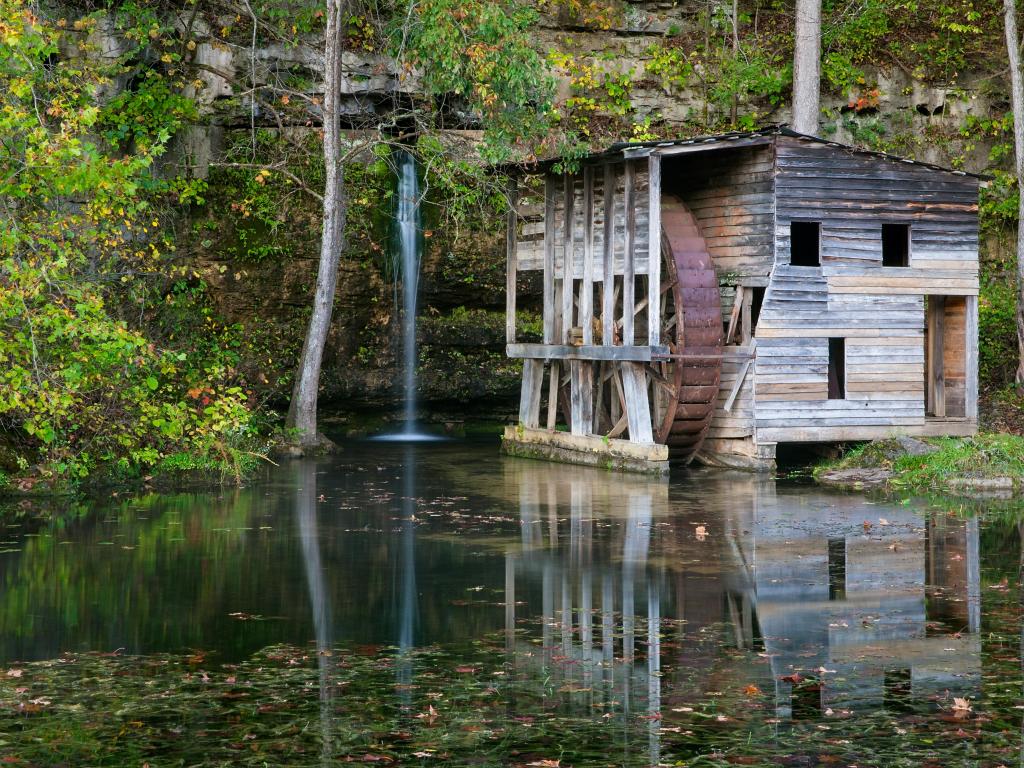 Stay the night in St. Louis
Listen to the blues and learn about history in your stay at St. Louis. Just four hours away from Chicago, this final stop in your road trip.
Take the tram and reach the top of The Gateway Arch and witness a grand view of St. Louis, southern Illinois, the Mississippi River, and the Cahokia Mounds. If you're more of a ground traveler, visit the Missouri Botanical Garden or the Forest Park to spend a day with nature.
For a luxurious and refreshing night's stay, before you hit busy Chicago, we'd recommend the Four Seasons St. Louis with its elegant style and impeccable service. Set on the edge of downtown St. Louis, overlooking the Mississippi River, the Four Seasons is a tranquil oasis of calm with stunning 360-degree views. We'll be impressed if you ever manage to leave the rooftop pool to explore the city!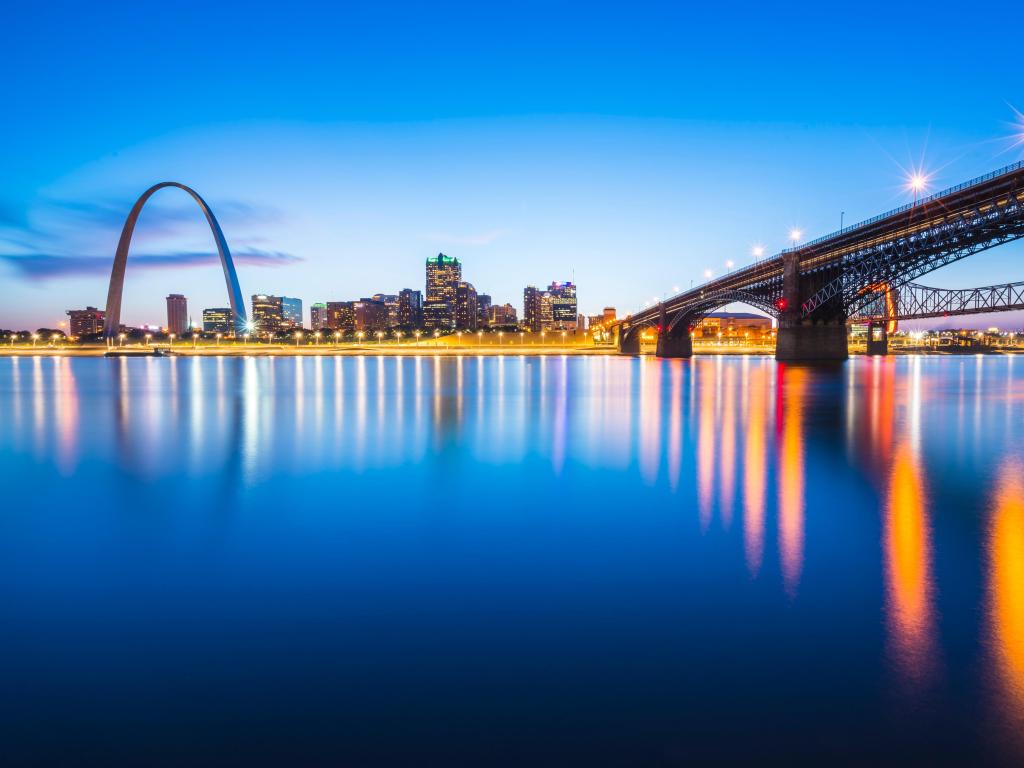 Things to see on a road trip from Dallas to Chicago
There are several places to get lost while on your road trip from Dallas to Chicago. There are also numerous activities to do for all types of travelers – whether you like the indoors or the outdoors and nature. To help you prepare your schedule, here are our recommended stops on your journey.
The Sixth Floor Museum at Dealey Plaza – take a look in the history of former President JFK and discover the spot where the famed assassin took his shot
Hot Springs, Arkansas – a great place to stop for a relaxing soak in its naturally heated springs or a leisure hike or walk in one of its trails
Crater of Diamonds State Park – the only diamond-producing site that is open to visitors and a great place to experience digging up valuable stones like amethysts and garnets
Lake Catherine State Park – located in the Ouachita mountain region, this serene park is a great place to stop by for some needed rest and relaxation
Mark Twain National Forest – a 1.5 million-acre forest, home to seven wilderness areas, streams, and hiking trails, perfect for the nature lover and outdoor enthusiast
The Gateway Arch – offering a majestic view of St. Louis and the Mississippi, this is a recommended stop when you're in the city
Cahokia Mounds State Historic Site – the site where the early Mississippian culture flourished, famous for its platform mounds where ceremonial buildings and elites once stood
Forest Park – known as one of the largest urban parks in the US, even larger than the Central Park of New York, featuring Flegel falls, nature preserves, and museums
Budweiser Brewery – a must-visit stop for booze and tour in this famous brewery
Lincoln Home National Historic Site – a historic district famous for being the home of the late Abraham Lincoln
Morton Arboretum – a public garden in Lisle, featuring an outdoor museum, herbarium, and other educational activities
There are plenty more to see in this 959-mile road trip from Dallas to Chicago. If you have more time, you can even make a detour to the Ozark National Forest and Ouachita National Forest for more scenic views and exciting activities in your journey.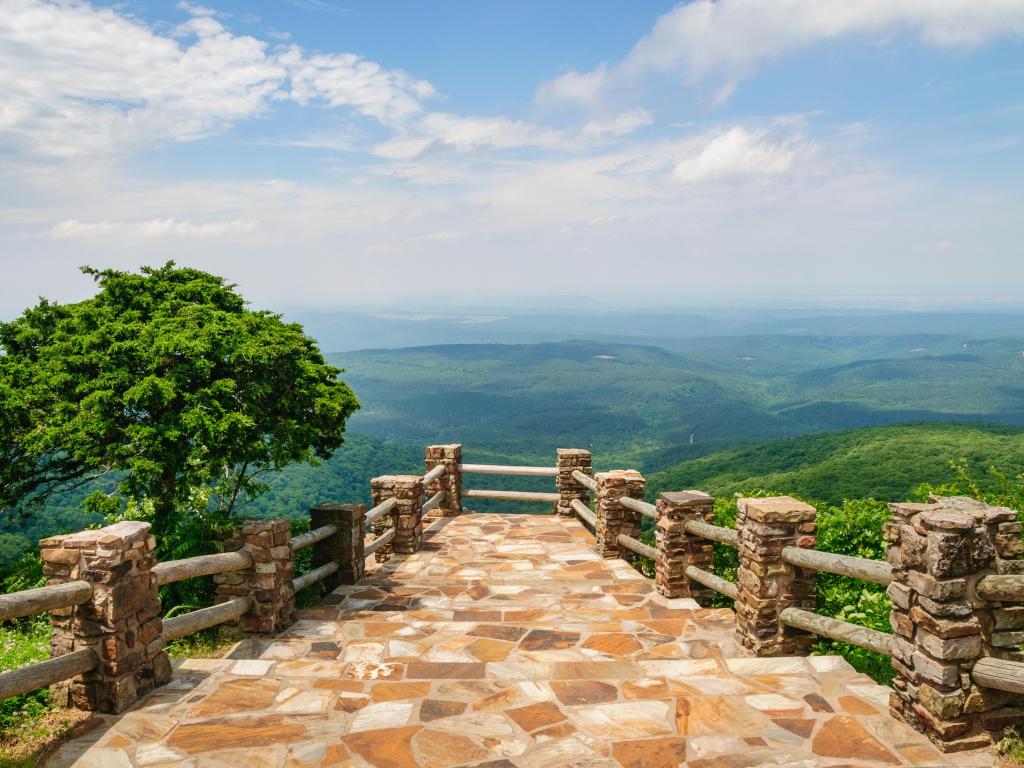 Best time to go on a road trip from Dallas to Chicago
The road trip from Dallas to Chicago may begin at any time of the year, whatever season it may be. But if you want to fully enjoy the outdoor recreational activities, spring and fall are when to start your journey.
Spring and fall offer excellent weather conditions both on the road and outside. It is neither too hot nor too cold to walk the trails and relax in the waters. You will also not need to crank the air conditioning unit too high to be comfortable in your drive.
The weather may be a bit hot if you ever travel in summer, and hiking may be harder to do. But indoor activities with the air conditioning on is possible and can still be enjoyable too. Winter offers some unpredictable weather, so always check the forecast before starting your road trip for a safe journey.