Road Trip from Toronto to Boston
Whether you love outdoor adventures through wilderness areas, forests or parks or are looking for a urban vibe with history-rich cities and quaint towns, the road trip from Toronto to Boston has you covered. You could even include a quick stop at the epic Niagara Falls too!
The 980 km road trip from Toronto to Boston takes over 11 hours to drive. Highlights include Buffalo, Albany, Geneva, Ithaca, Springfield and Kingston, as well as Niagara Falls, Lake George, Saratoga Springs, Green Mountain Forest and Prince Edward.
Regardless of which route you decide to follow, the trip from Toronto to Boston will give you plenty of outdoor activities, attractions and stunning views. So keep reading until the end to find out how you can make the most from this epic drive.
How far is Boston from Toronto, and how long will the road trip take?
Comparison of road trip routes between Toronto and Boston

| Route | Distance | Driving Time |
| --- | --- | --- |
| The Ithaca Route | 980 km | 11 hours 30 minutes |
| The Kingston Route | 1,110 km | 15 hours 45 minutes |
There are several different great options to drive from Toronto in Canada to Boston on the western side of the US. Journeying across both countries will give you a huge variety of fantastic cities and scenery.
The quickest of our two route options takes you south of Lake Ontario and through Ithaca. Covering a distance of 980 km, this drive will take a minimum of 11 hours and 30 minutes.
A longer option which takes you through Kingston and north of Lake Ontario will take closer to 15 hours and 45 minutes of non-stop driving, spanning a distance of 1,110 km.
Given the length of the drive and the huge variety of cities, natural spaces and quaint towns you'll pass en route to Boston, we'd recommend spending between four and five days to complete the trip. This way you can stop a couple of times along the way and immerse yourself in your surroundings.
Given that this epic road trip takes you from Canada across into the US, you'll need to check ahead of travelling that you have the correct documentations and proof of identify in order to have a smooth border crossing.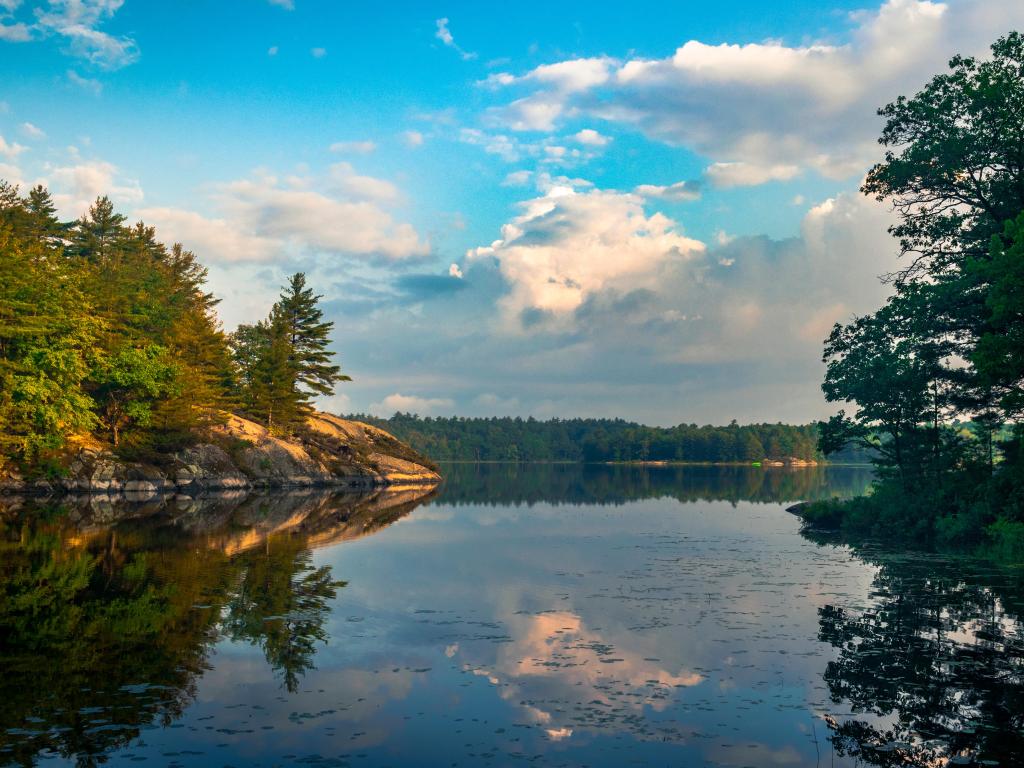 Best road trip route from Toronto to Boston
There's no better route here, rather two fantastic options that should suit any road tripper looking for a stunning drive from one great city to another. Our Ithaca Route is a pretty scenic option, taking in the stunning southern shore of Lake Ontario and alongside the iconic Niagara Falls.
This route has many options for immersing yourself in breathtakingly beautiful nature. Not only will you pass by Niagara Falls, but also through the Finger Lakes, which is home to many vineyards and beautiful hiking trails and outdoor activities. You'll also get to visit several fantastic cities include Albany and Buffalo.
Our alternative route takes you north of Lake Ontario through the historic city of Kingston into New York, and the beautiful nature preserve of Five Ponds Wilderness. Another great option for nature lovers, you'll also get the opportunity to explore the stunning Prince Edward Islands.
The Kingston Route is longer, so it may not suit those looking for a quicker drive to Boston, but if you do decide to embark on this adventure then you'll be treated to fantastic places along the way including Lake George and Saratoga Springs.
The Ithaca Route
Follow the shores of Lake Ontario south out of Toronto and drive through Mississauga and Hamilton. You will cross the border after passing through St. Catharines and Niagara Falls.
Follow the interstate through Buffalo and towards Geneva on the shores of Lake Seneca. Follow the state route between this lake and Cayuga Lake towards Ithaca.
Follow the signs for Oneonta on Interstate 88 (I-88) and drive towards Schenectady, where you can make detours to Ferris Lake Wild Forest or Silver Lake Wilderness past Great Sacandaga Lake.
Otherwise, cross the Mohawk River and head towards Albany, where you can make a longer detour to Green Mountains National Forests. If not making the detour, I-90 will take you out of the city and through Springfield before you reach your destination in Boston.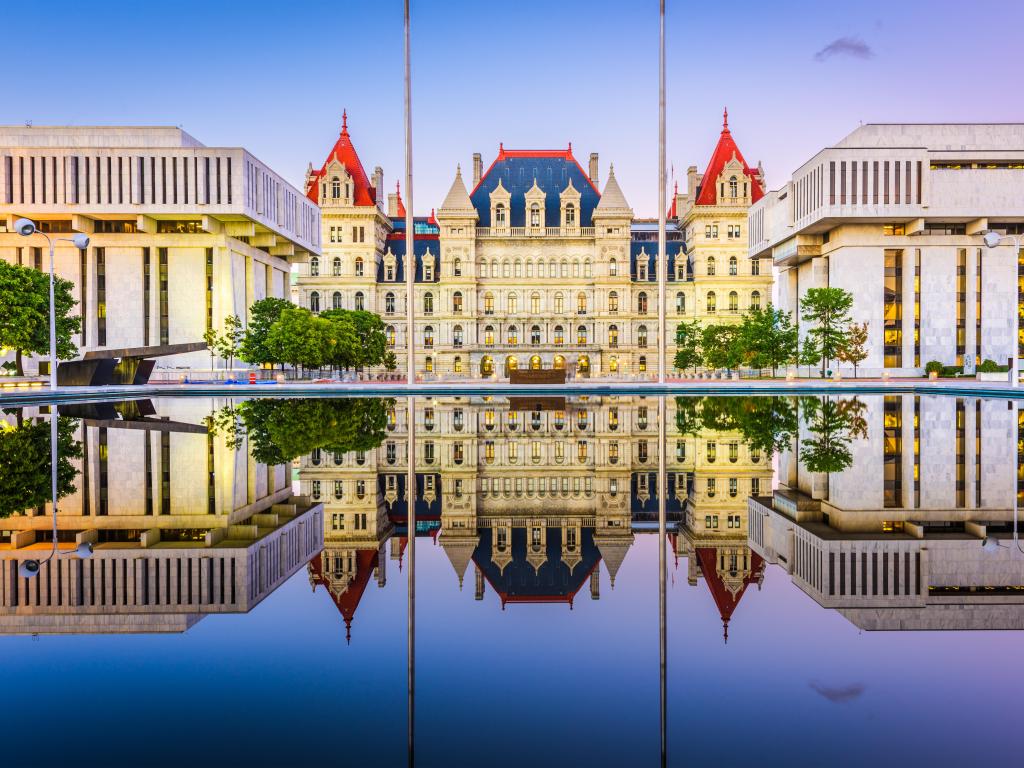 The Kingston Route
Follow the Northern shores of Lake Ontario towards Oshawa and Cobourg, where you can make a detour to Rice Lake. Otherwise, keep following the same road towards Belleville and Kingston. Here you can visit the Frontenac Provincial Park with another short detour.
Follow the highway past Gananoque and cross the St. Lawrence River past Johnstown towards Canton. Drive past High Flats State Forest, Adirondack Park and Raquette Boreal Wild Forest.
Turn towards Five Ponds Wilderness as you reach Tupper Lake. Keep following the same road towards the south after your visit and cross Long Lake. Drive past High Peaks and Hudson Gorge Wildernesses towards Hoffman Notch.
Head towards Lake George past Pottersville and follow I-87 through Saratoga Springs and Albany, crossing the Hudson River. After leaving this city, follow the same directions as the Ithaca Route to reach Boston.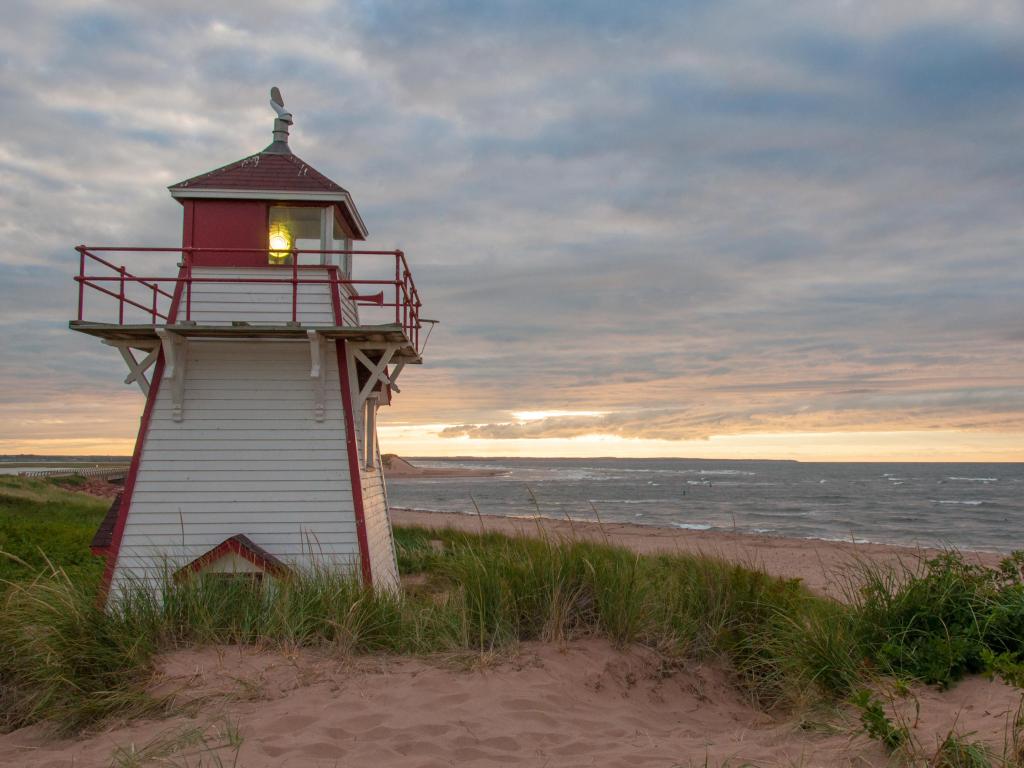 Best places to stop between Toronto and Boston
If you're planning on spending between four and five days completing the drive from Toronto to Boston, then you'll need to plan a couple of super overnight stops along the way. For great views, ultimate relaxation and fun nearby attractions, here's some of our tip picks to help you plan your trip:
Explore the Finger Lakes in Ithaca
Almost halfway to Boston, Ithaca is an ideal city situated directly on the route it's named after. Located in the picturesque Finger Lake region of New York, and boasting beautiful waterfalls and wildlife preserves, Ithaca is an ideal stop if you're looking for nature-inspired scenery.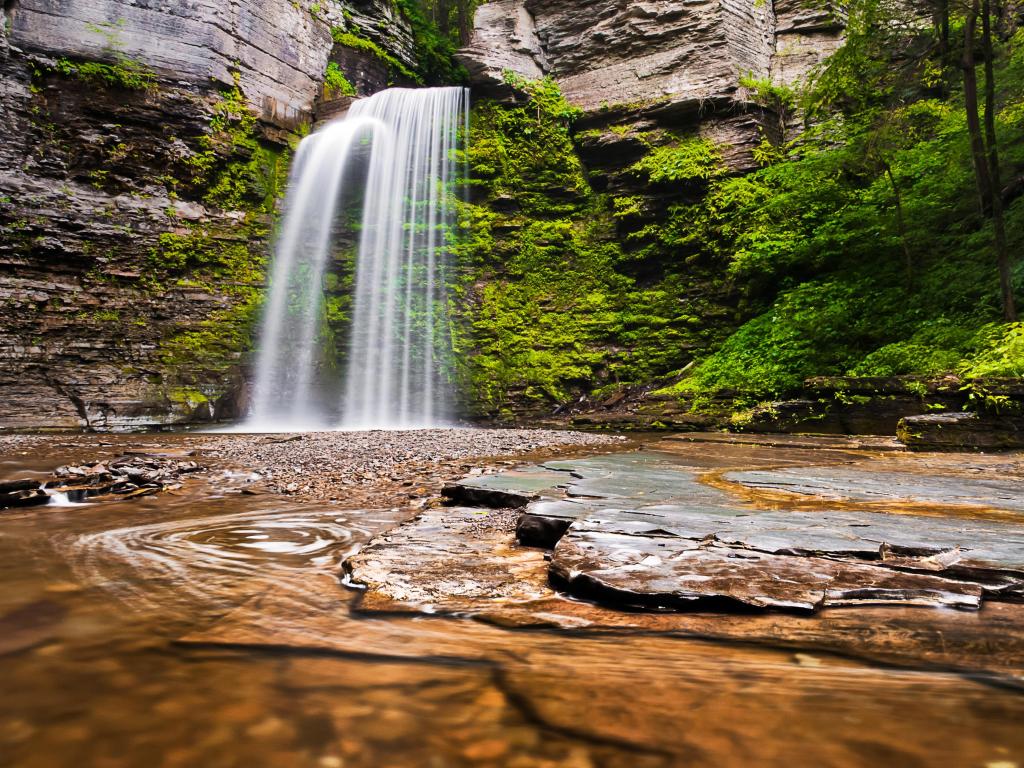 As well as situated in a pretty area, Ithaca is also home to Cornell University and numerous vineyards in the region, specializing in Riesling wine. There are numerous things to do to keep you occupied while you take a break from driving.
For the adventurous hikers, there's the nearby Cayuga Lake, which is the longest Finger Lake to explore, not to mention several state parks and preserves including Finger Lakes National Park itself.
For something closer to home, there's Ithaca itself to explore and its historic Cornell University which is home to the impressive A.D. White Library, the Cornell Lab of Ornithology, the and the Cornell Botanic Gardens.
To continue with the historic theme, you could book a room at Argos Inn, situated in the heart of Ithaca town. This stunningly beautiful boutique hotel was once the Mayor's Mansion and is within walking distance of Cornell University.
It comes with free private parking, a stone patio to enjoy an evening sunset and Bar Argos, which is located onsite and serves classic cocktails, local beer and wine.
Water views at Lake George
Given the longer distance on the Kingston Route, you'll likely need an extra night of two before reaching Boston. Located two thirds to your final city stop, Lake George is a particularly special location.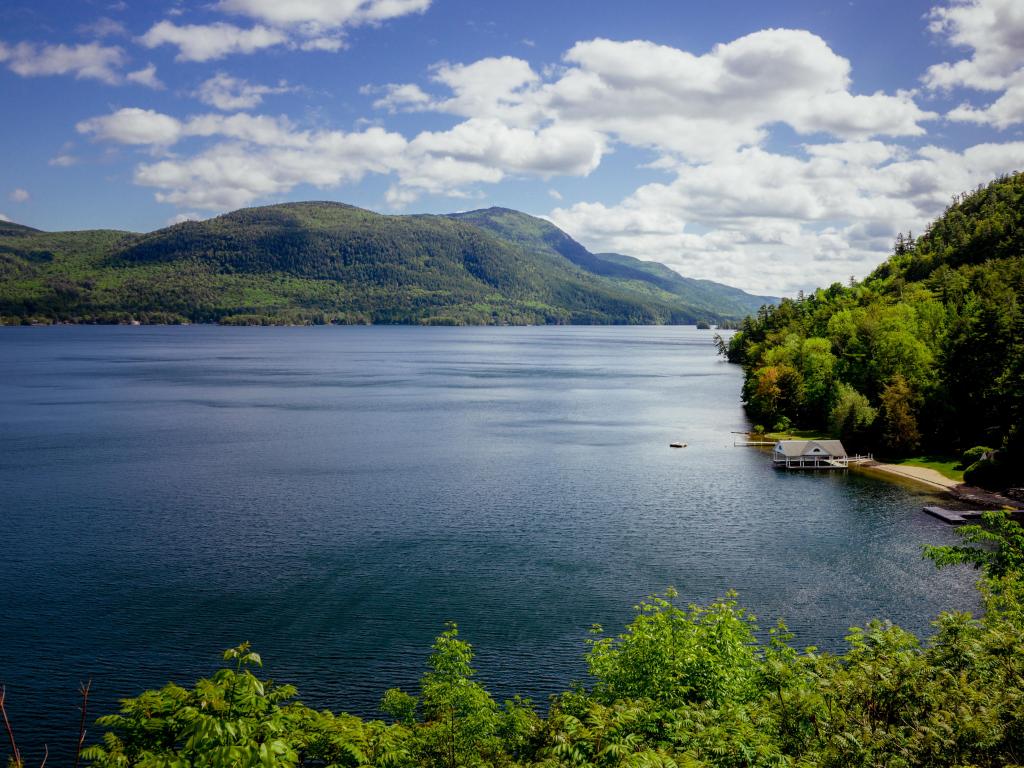 Part of the Adirondack Park region, Lake George is not only a beautiful area with plenty of outdoor activities, but it also has top notch restaurants, distilleries and museums to visit.
Known for its scenic beauty, water activities, beaches and hiking trails, Lake George also has a lively community with lots of seasonal events. Just some of the standout attractions here include Fort William Henry Museum and Million Dollar Beach, a great place to spend the day and enjoy beach and mountain views.
For the adrenaline road tripper, you'll also be within reach of Black Mountain and Sleeping Beauty Mountain which you can hike and enjoy stunning views. You can also take a tour of Lake George via the local steamboat company which has been running since 1817.
For idyllic lakeside views, how about a stay at The Inn at Erlowest? This cozy stone Inn is located on Lake George and has its own private beach, fitness center, pool, restaurant and parking. Plus it's only a quick drive into Lake George Town, so you're never too far away from civilisation.
The 4-star hotel is in a historic building, which is continued inside. Expect grand rooms with period features and beautiful views all around. There are limited rooms, however, so be sure to book this one in advance as views like these will be guaranteed to be popular!
A luxury stop in Boston
After reaching Boston, you'll definitely be ready for a rest before beginning your exploration of the capital of Massachusetts. With around 1,000 km of driving behind you, how about a spot of luxury to complete your trip?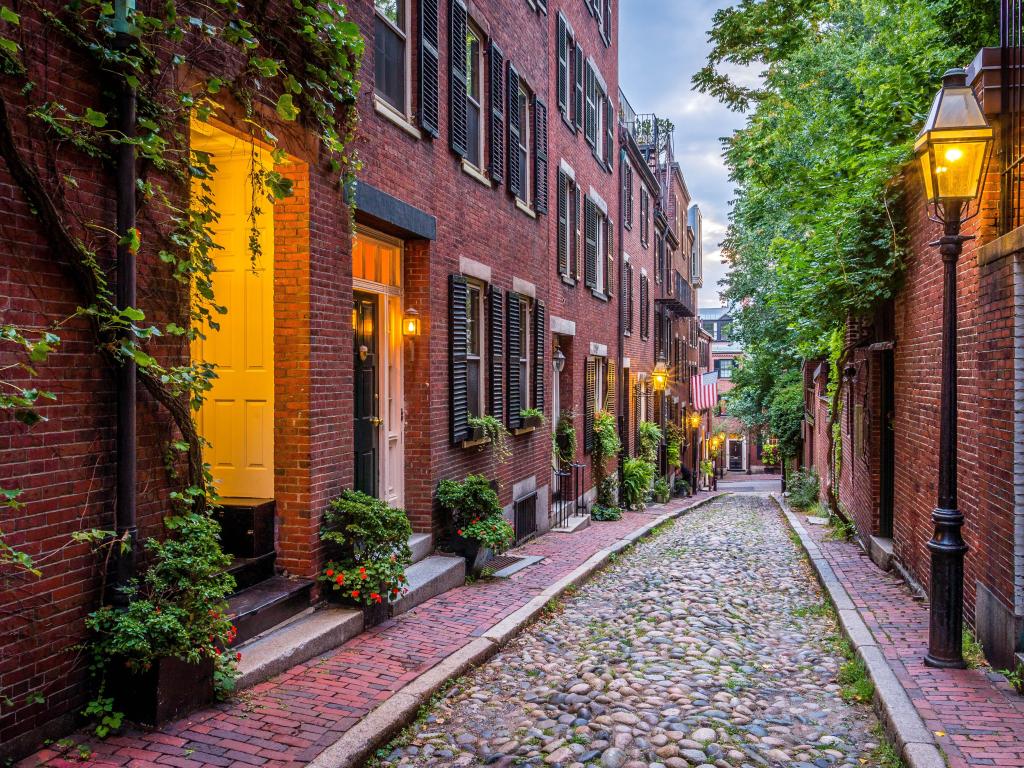 The Seaport Hotel Boston is an excellent option, combining modern comfort with rooms offering views of either the water or city, this 4-star hotel is hard to beat. Relax in the indoor swimming pool, or take a bite at the onsite restaurant and bar, which also views of the waterfront, as well as exotic drinks.
Located on the waterfront, this great hotel is within easy reach of some of Boston's great attractions including its Exhibition and Convention Center. There's also private parking available and a bus station conveniently next to the hotel, so you can ditch the car and explore the city stress-free.
Things to see on a road trip from Toronto to Boston
There's a lot to see on this epic drive from Toronto to Boston. Taking you from Canada cross the US, you could easily spend several weeks visiting them all. But if you are limited on time, here are some of the best attractions you'll want to consider:
Both Routes
Lake Ontario - One of the five Great Lakes, Lake Ontario's northern side is part of Canada, while the southern and eastern shore is surrounded by the state of New York. It's a vase lake, with beautiful miles of beaches, offering stunning views and water sports opportunities.
Albany, NY - The capital city of New York contains art galleries, historic sites and the well-known Empire Plaza. It is known for its architecture places of learning as well as its location on the Hudson River.
Springfield, MA - This city sits on the Connecticut river and is home to the Basketball Hall of Fame. Another great way to spend your time is perusing the art in the Springfield Museum.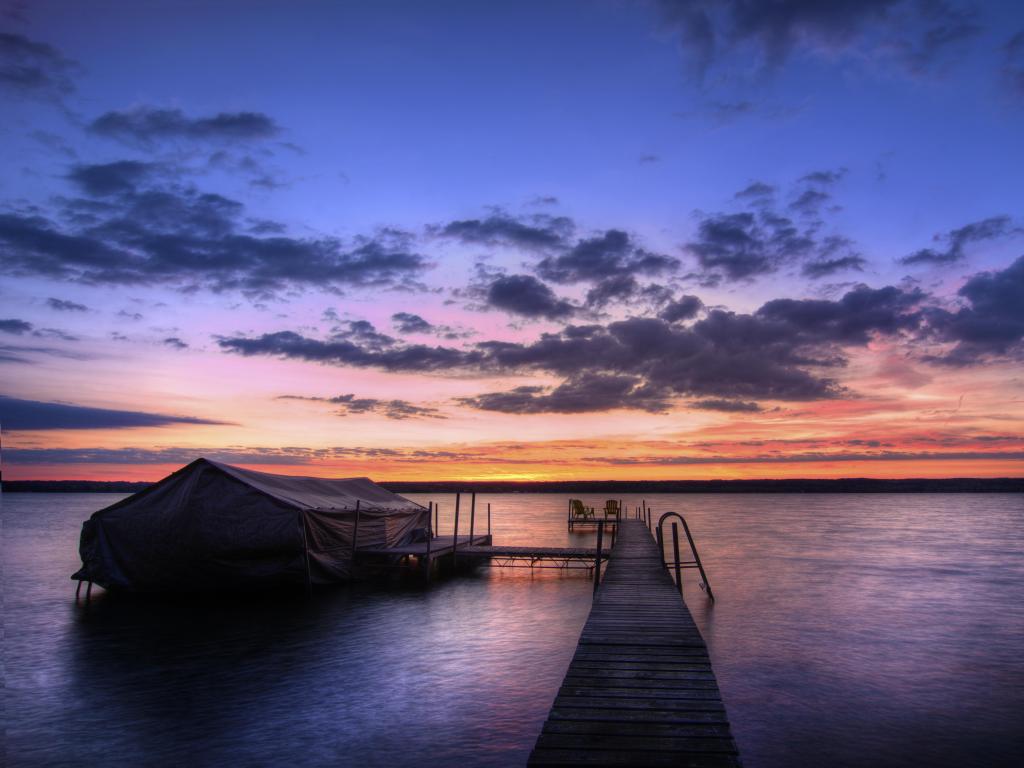 The Ithaca Route
Hamilton, ON - This Canadian port city has a strong industrial heritage for those looking for an urban city to visit. Discover a vibrant art scene and bustling downtown, combined with access to beautiful nature trails and parks nearby.
Buffalo, NY - The city was known for being the end of the Erie Canal. You can visit its thriving canal district to this day. Also check out the Naval and Military Park, as well as Frank Lloyd Wright's Martin House, and Theodore Roosevelt Inaugural National Historic Site.
Niagara Falls - These world-renown falls are a popular destination for tourists. With many outdoor water activities, museums and events, this location is a great place to explore.
Taughannock State Park, NY - See the breathtaking 215 ft waterfall and hike the trails along the gorge. There is boating, fishing and swimming to be done in the warmer months and sledding, ice skating and snow shoeing during the winter months.
Ithaca Farmers Market - Enjoy local crafts, baked goods, wine and music. It's a thriving hub for seasonal events, artisans and foodies alike.
Finger Lakes - The Finger Lakes are a group of eleven, long lakes including Cayuga Lake which is the longest. After exploring them, you can also visit nearby Montezuma National Wildlife Refuse which is a great place to boat and swim.
Ports of New York Winery - Take a wine tasting at this small local vineyard. This family run winery is packed with character and loves to tell a story.
Cornell University - Explore the beautiful Cornell Campus. Visit the botanical gardens, the library and head further north to the Lab of Ornithology, a non-profit organization where birds are studied in their habitat.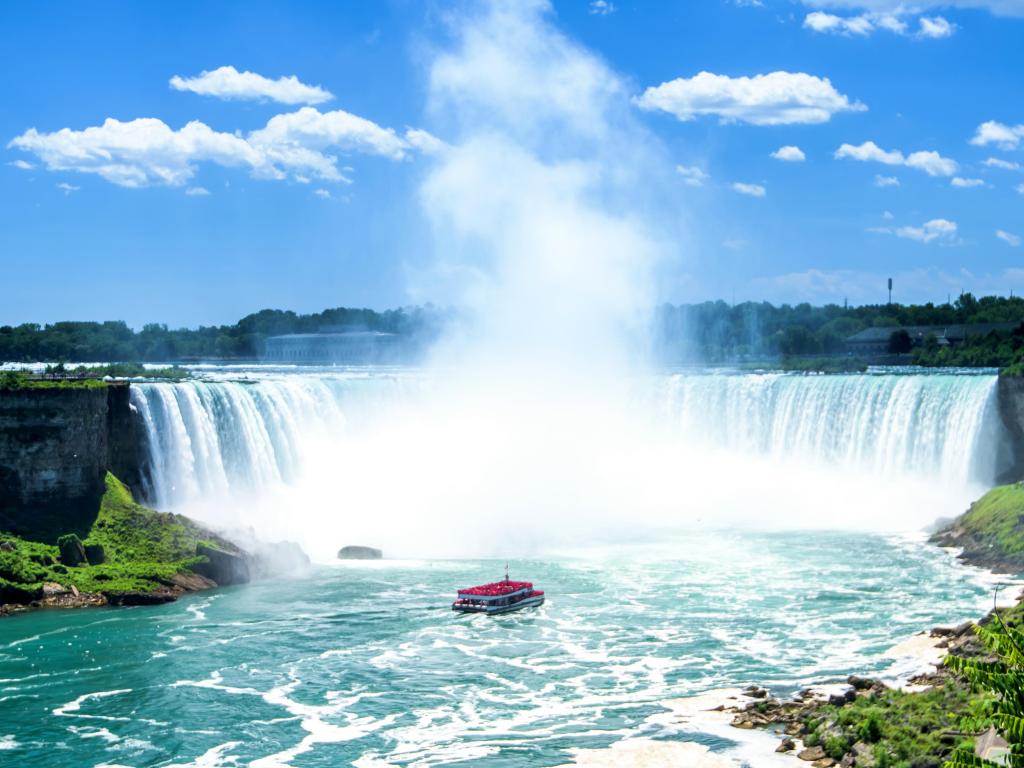 The Kingston Route
Prince Edward, ON - Check out the beautiful sandy beaches and cliffs made of limestone. This beautiful scenic region is also home to the newly restored Regent Theater, an Edwardian opera house.
Kingston, ON - This city was originally a French outpost formed in the 17th century. It then became the first capitol of united Canada. Nowadays this historic city has many notable sites and activities. Check out the large Penitentiary building, the historic Fort Henry, as well as the Bellevue House National Historic Site to get a good dose of history.
Lake George, NY - Beaches, mountains, food and hiking are the name of the game in this lovely little town along the lake. There are many more outdoor activities plus Jazz festivals, hot air balloon rides and microbreweries to partake in.
High Peaks Wilderness - High Peaks is the largest forest preserve in New York State and has fantastic trails, stunning lake views and mountain treks.
Five Ponds Wilderness - A beautiful park in New York, Five Ponds Wilderness is a vast area which offers beautiful views of the surrounding landscape and several rivers.
Saratoga Springs, NY - This small city is best known as being home to the Saratoga Race Course, but it's also packed full of great museums, art galleries. For something more outdoorsy, you can visit Saratoga Spa State Park which has mineral baths for a relaxing soak.
Green Mountain National Forest - Close to the Finger Lakes, Green Mountain National Forest is a great place to enjoy hiking trails or a wild camp, there's also plenty of local wildlife to spot including moose, coyote and black bears.
Best time to go on a road trip from Toronto to Boston
While you could embark on the road trip from Toronto to Boston any time of year, the best time to complete it will hugely depend on what kind of experience you'd like. Best in spring, summer and fall, it's still feasible in winter thanks to the great indoor activities in most locations.
This trip is beautiful in the summer months as the natural beauty of the outdoors comes alive. The summer temperatures average around 80 degrees Fahrenheit, and the warm weather will give you the opportunity to enjoy the lakes and beaches en route. Keep in mind though that summer is peak season in Boston, so the hotel prices will be higher.
The colder months can also be a good time to take this route as winter activities are plentiful along the way and you'll get to see Boston transform into a winter wonderland. Though be sure to pack layers as the city temperatures drop to around 40 degrees.
Boston is possibly at its most beautiful In the fall. The whole city changes color and wears a veil of auburn and gold. Boston's parks are famous for their color-changing foliage, but you can also treat yourself to a stunning walk on the Freedom Trail for a fantastic foliage tour.
There are several festivals to be aware of. If you'd like to plan your trip around an event or two, there's the First night/First Day held on New Year's Day, or the incredibly popular St. Patrick's Day Parada in March.
The streets come alive in April for the Boston Marathon - but plan your hotel in advance, as it'll get pretty busy around these dates.