Road trip from Washington DC to San Francisco
Get ready to set off on a cross-country road trip of a lifetime from Washington, DC to San Francisco. Driving through the heart of North America from its capital, through its majestic mountains, world-famous national parks and endless plains, to the beautiful coast of the Pacific.
The 2,875-mile road trip from Washington DC to San Francisco will take 43 hours to drive nonstop. The highlights en route are Indianapolis, St Louis, Denver, Salt Lake City, Lake Tahoe as well as Yosemite, Arches and Canyonlands National Parks.
With so much to see and experience, you will make lifetime memories on your road trip across the USA. Read on below to learn more about our recommended routes, best places to stop, top highlights, and best seasons to make the drive.
How far is San Francisco from Washington DC, and how long will the road trip take?
Comparison of road trip routes between Washington DC to San Francisco

| Route | Distance | Driving Time |
| --- | --- | --- |
| The Northern Route | 2,875 miles | 43 hours |
| The Southern Route | 3,000 miles | 47 hours |
We have curated two equally amazing routes that will take you from Washington, DC, the nation's capital, to San Francisco. Both are full of fantastic landscapes, all-American cities and towns, and some of the most culturally rich areas of the country.
The Northern Route runs about 2,875 miles and requires around 43 hours of driving time to reach San Francisco. That is without accounting for any detours you might want to make.
Comparatively, the Southern Route covers approximately 3,000 miles and takes around 47 hours of drive time without any stops or detours.
We recommend taking at least 10 days to truly appreciate all the remarkable sites and experiences each route has to offer as one doesn't set off on an epic cross-country road trip every day!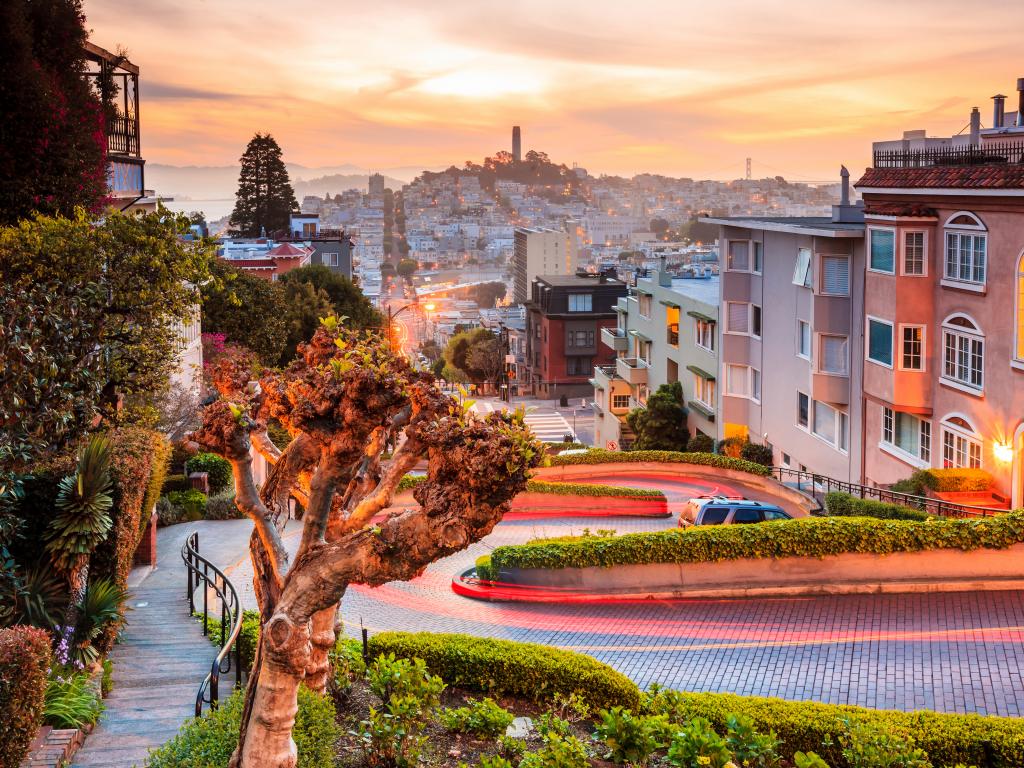 Best road trip route from Washington DC to San Francisco
When deciding between the Southern and Northern routes from Washington, DC to San Francisco, your preference will largely depend on the landscapes you want to immerse yourself in and the sights you're keen on seeing.
The Southern Route will bring you through a rich tapestry of diverse terrains, ranging from the Colorado Mountains to the Utah Deserts.
As you venture through iconic cities including Cincinnati, Indianapolis, St Louis, Kansas City, and Denver, you'll have the golden opportunity to witness the marvels of Yosemite National Park, alongside other wonders like the Arches and Canyonlands National Parks.
The route is interstate-heavy, with a smooth drive, which means you will miss out on quaint small-town experiences. However, you'll still get to experience major cities and the iconic vistas of Moab and Mammoth Lakes.
The alternative Northern Route is a haven if you're looking for lush forests and picturesque lakes. Kickstart your journey with stops at Lake Michigan and Lake Erie, followed by a drive through the forested hills of Pennsylvania.
History buffs will appreciate a stop in Salt Lake City, the host of the 2002 Winter Olympics, while nature enthusiasts can enjoy the pristine beauty of Lake Tahoe as they approach California.
While this route features a blend of city life and natural splendors through visits to Cleveland, Chicago, Des Moines, and Omaha, it also showcases serene stretches of highway through the Great Plains of Nebraska and the Red Desert of Wyoming.
Please keep in mind that some national parks on this road trip, such as Arches National Park, might require reservations before visiting, so make sure to check the official websites for up-to-date information.
How to drive from Washington DC to San Francisco