Can You Drive To Nantucket Island?
Being such a popular holiday destination, you might wonder whether it's actually possible to drive to Nantucket. Nantucket Island is just 30 miles off the coast of Cape Cod but are no bridges or tunnels to get you there so what are your options?
You can drive your car to Nantucket by taking the 2.5-hour Steamship Authority car ferry from Hyannis. There are no roads or bridges going to Nantucket from mainland Massachusetts so beware of the very high ferry ticket prices to bring your car over.
Read on to discover everything you need to know about driving to Nantucket Island and catching the car ferry across Nantucket Sound.
Is it possible to drive to Nantucket island?
Nantucket is an island just off the coastal town of Cape Cod. There are no bridges or causeways to the island so your only option for driving is to travel to Hyannis, Massachusetts and take the car ferry.
There are a number of ferries providing regular, year-round services to and from Hyannis to Nantucket. Many people choose to take the passenger-only ferry from Hyannis, Cape Cod's main port, and hire a car on Nantucket Island but taking your car on the ferry is easy (and expensive) and takes just 2 and a half hours.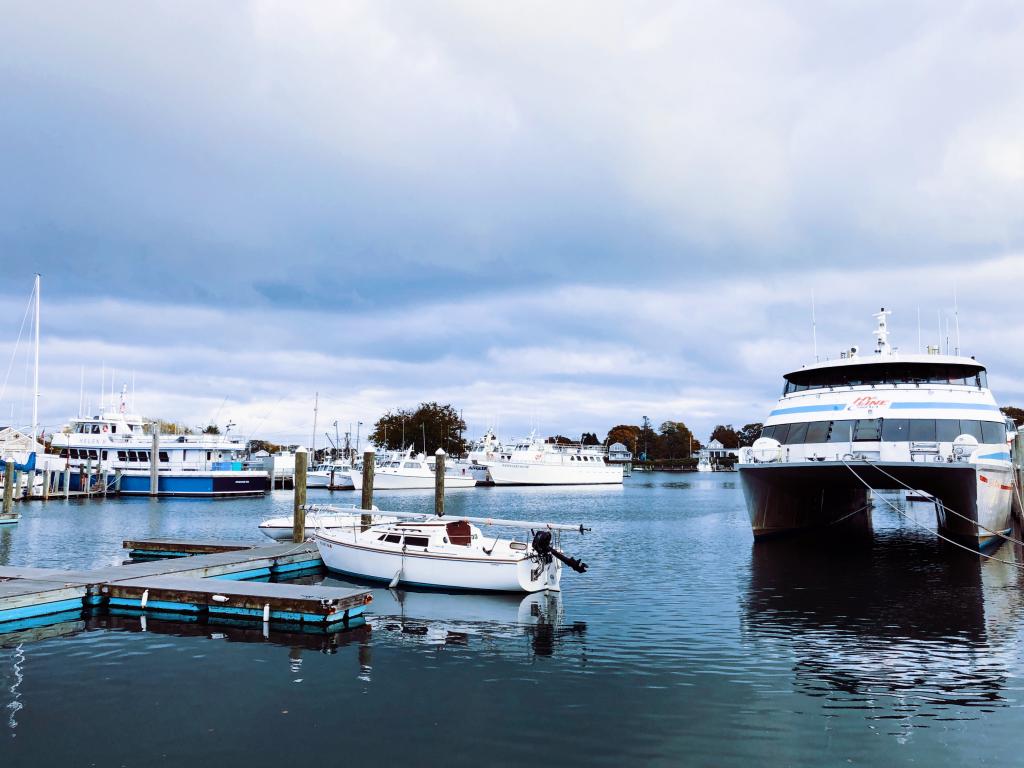 It is possible to drive to Nantucket from the closest large cities of New York and Boston. From NYC the journey takes upwards of 6 hours depending on traffic, while from Boston it is a shorter 3 hours. In both cases you need to head to Hyannis which is the only point where you can catch the ferry and continue on your journey.
There is no alternative way of travelling by car to Nantucket other than hopping on the boat. Once on Nantucket Island the roads are easy to navigate and you can drive with no problems.
How to get to Nantucket from mainland Massachusetts?
There are a number of different ways to reach Nantucket but only the Steamship Authority ferries allow you to drive your car onto Nantucket Island.
If you don't want to drive your car to Nantucket then you could consider flying in to Nantucket Memorial Airport in a commercial or private aircraft. Private or Luxe aircraft are so popular in Nantucket that at times of the year the airport is busier than Boston.
Alternatively, you can take the train or bus from most places in mainland Massachusetts to Hyannis and then hop aboard one of the fast passenger-only catamarans which takes just one hour.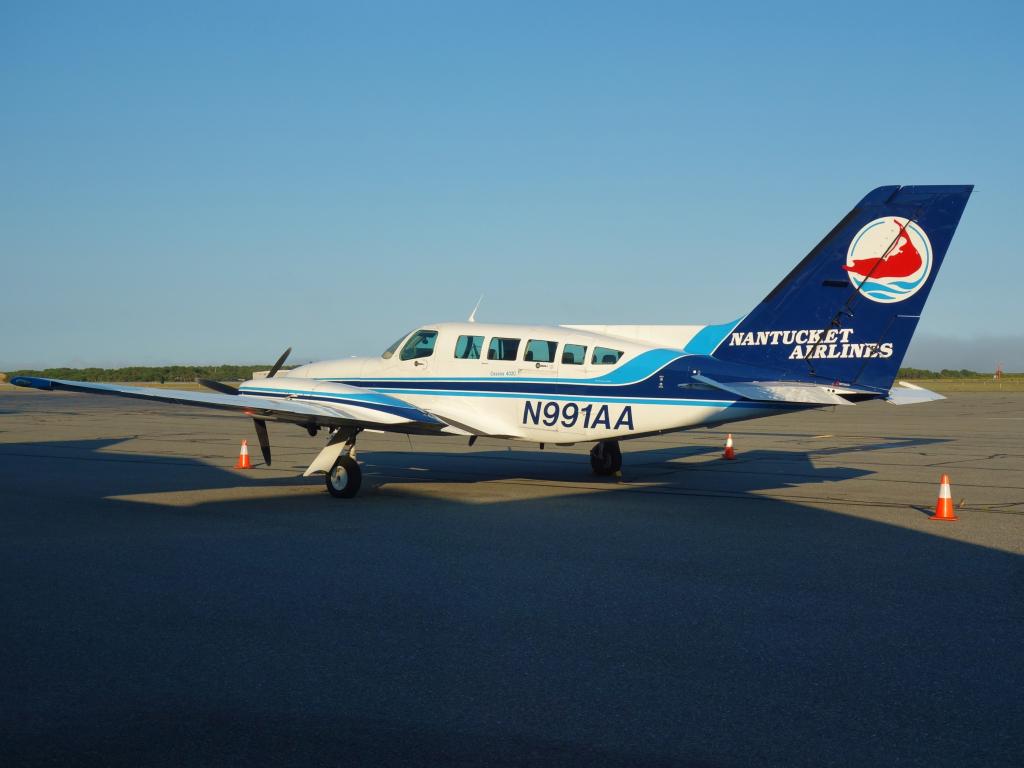 Driving to Nantucket Island gives you the freedom of a road trip down to Cape Cod and the ability to explore the island at leisure once you are there. The closest large cities are Boston and New York.
The journey from Boston, MA is an easy 1 hour and 30 minutes down the I-93, onto Route 3 and then Hyannis. Slightly further afield but still worth the drive is the journey from NYC to Nantucket.
The long road trip from the Big Apple will take 6 hours along the 250-mile route to Hyannis. Take the I-95 which tracks a scenic path along the coastline or if you have no time to spare then the I-495 is quicker and avoids some traffic.
Don't take the Bourne Bridge onto Cape Cod - keep heading east and instead take the Sagamore Bridge instead as the Mid-Cape Highway (US Route 6) will get you to Hyannis much faster.
Two ferry service run from Hyannis to Nantucket. Both Steamship Authority and Hy-Line Cruises offer high-speed, passenger-only catamarans that reach Nantucket in an hour, but the Steamship Authority is the only ferry that also takes cars to the island.
The ferry is longer and slower at 2 and a half hours but it is the only way to transport your car on to Nantucket Island. Car ferries are not available from any other coastal destination including nearby Martha's Vineyard.
How long does it take to get to Nantucket?
How long it takes to reach Nantucket depends on where you are travelling from. Boston and New York City are the closest large cities and for all car departures to Nantucket you will need to travel from Hyannis, MA.
The shortest travelling time between Boston and Hyannis is 2 hours. The shortest time between New York and Hyannis is 4 hours.
From Hyannis that you need to board the ferry for the 30 mile sea trip between Hyannis and Nantucket. The fastest option is to take the passenger-only catamaran that delivers you at Nantucket Harbor within an hour, but if you are driving to Nantucket then you need to take the car ferry which takes 2 hours 30 minutes.
Including the ferry journey and the wait, it will take 7 hours to get to Nantucket from New York City and over 4 hours from Boston as a minimum.
Nantucket is one of the most popular tourist destinations in Massachusetts and crowds can be heavy at peak season. For this reason if you are travelling during the holidays or summer vacation you will likely need to add a couple of hours to the journey - even getting out of the city can take a while.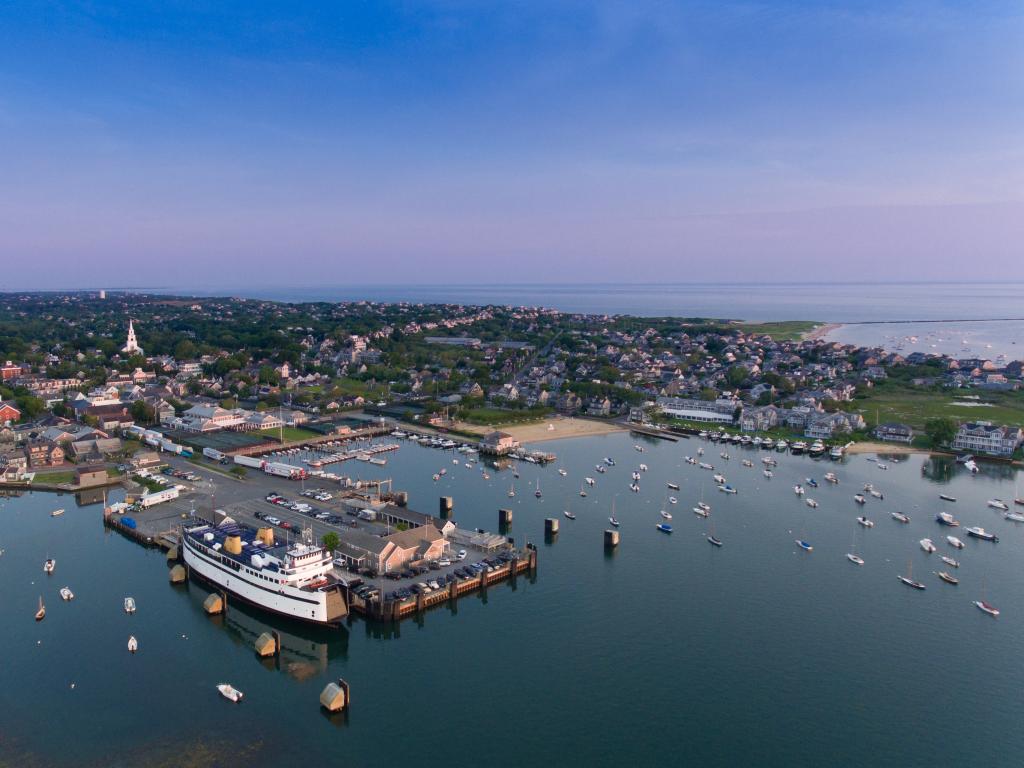 Things you need to know about driving to Nantucket
It is possible to drive to Nantucket from mainland USA but you will need to transport your car to the island on the car ferry which departs from Hyannis, Cape Cod.
Inclusive of ferry travel, the journey to Nantucket Island from Boston MA takes approximately 4 hours. This can be stretched to 6 if traffic is heavy during seasonal times.
Inclusive of ferry travel, the journey to Nantucket from NYC will take approximately 7 hours. This can increase to 8 or 9 hours during busier times.
The ferry trip across takes two and a half hours from Hyannis to Nantucket Harbor but make sure you allow plenty of time for waiting, boarding and disembarking as these can also take a while.
Remember that to get onto the ferry you will have to book a ticket in advance as it may not have any space for those driving in. This can be done online at https://www.nantucket-ma.gov/891/Travel-by-Ferry.
Cost of an adult one-way ferry ticket on the Steamship Authority car and passenger ferry is $18.50. You need to pay an additional fee for your car, the one way cost is $200 for a car under 17 feet long and $225 for a larger vehicle so it will cost you upwards of $400 for a return trip.
Unfortunately there is no direct car ferry between Martha's Vineyard and Nantucket. If you want to visit both, you will have to return back to the mainland before taking the second ferry out from Hyannis.
The car ferry service is offered daily, all year round subject to weather and sea conditions allowing.
Weather should be a consideration when travelling to Nantucket from the mainland. The car ferry runs all year but cancellations will occur in extreme weather.
There is no bad time to visit Nantucket Island as it is beautiful all year round. However, the island can become very crowded so consider visiting outside of peak tourist times and holiday periods if possible. This will allow you to experience the beauty of the island without the crowds.