Can You Take a Ferry from Cleveland to Detroit?
A trip from Cleveland on the shores of Lake Erie to Detroit is a great way to discover these two iconic cities in the US Midwest. However you choose to travel, there will be expansive views over Lake Erie and the surrounding areas, passing some major towns and cities along the way.
Although there is no ferry from Cleveland to Detroit, there are alternative ways to travel between them. Driving is the most popular way to reach Detroit from Cleveland, and it is also possible to travel by bus, train, or airplane to visit Detroit.
The journey from Cleveland to Detroit is a scenic way to explore the Midwest and all it has to offer. Continue reading to discover the travel options available, best times to travel and some of the best things to do when you get there.
Can you take a ferry from Cleveland to Detroit?
There is no direct ferry from Cleveland to Detroit, so it isn't possible to travel between the two cities by sailing across Lake Erie. The nearest ferry service runs from Port Clinton to some of the islands located on the lake, and this service does not connect one shore of Lake Erie to another.
However, there are several alternatives for traveling between these two great cities. The most popular way is to drive, allowing you to stop off at attractions along the way and make the journey at your own pace, following your own itinerary.
Alternatively, several bus services are running between the two cities, and it is also possible to catch the train, or even take to the skies and fly to Detroit.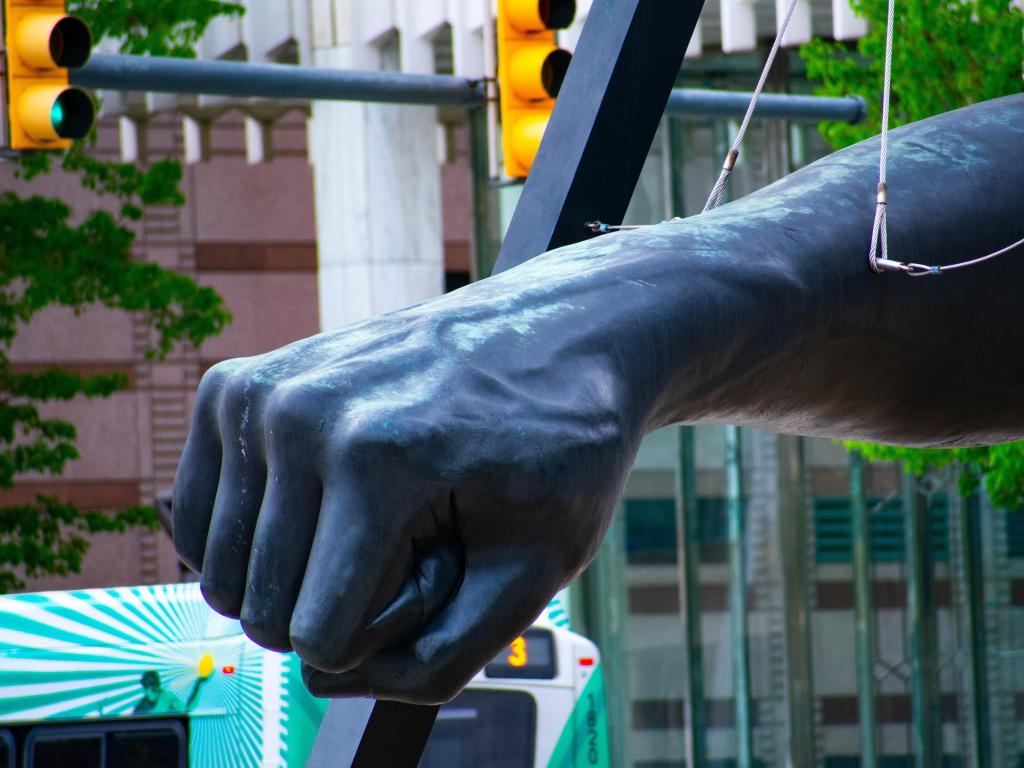 Driving from Cleveland to Detroit
Driving from Cleveland to Detroit is an enjoyable journey running close to the shores of Lake Erie. Leaving Cleveland, the route heads west onto the I-90 passing Midway and passing through the Rowland Nature Preserve, where it becomes the Ohio Turnpike.
Continue west, passing Timber Ridge Campground and Berlin Heights, before after around 70 miles, you can detour for a stop off at Sandusky Bay.
Continuing on the I-90, a further 30 miles along the route will see you arrive at Toledo. We recommend stopping here on your way to explore if you have time.
Leaving Toledo, head north on the I-75 past Shoreland before crossing the border into Michigan, towards Grand View and Detroit Beach as the road hugs the shoreline before heading inland slightly as it reaches the outskirts of Detroit. Continue past Woodhaven and Lincoln Park before arriving in the heart of the city.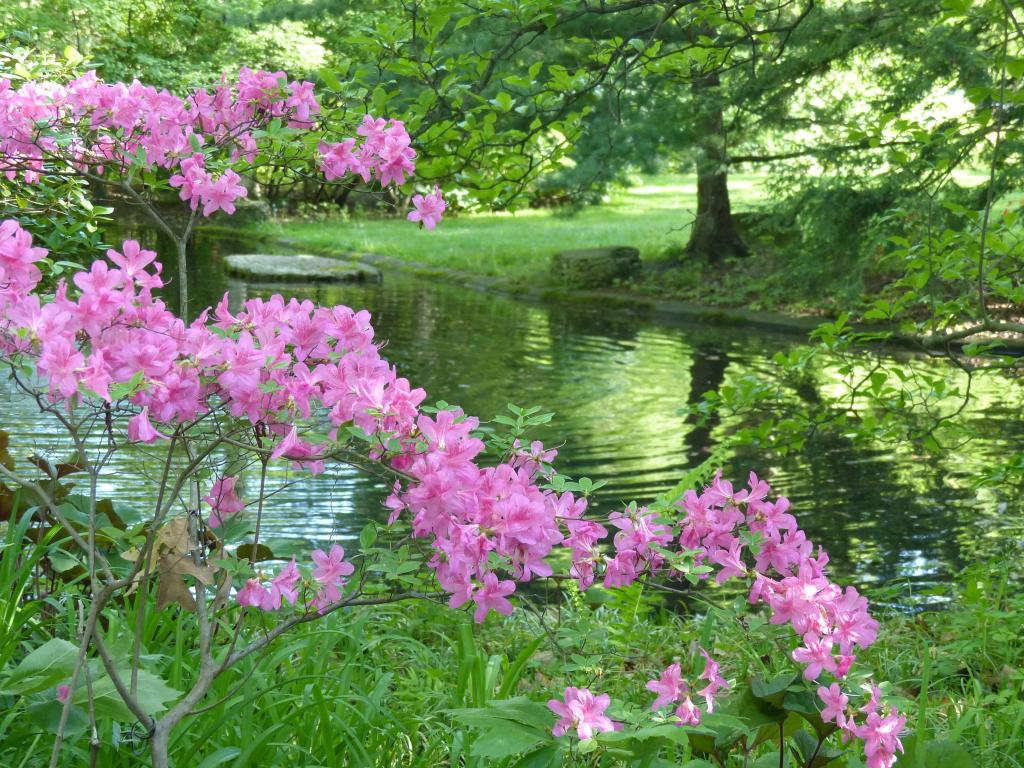 How long does it take to reach Detroit from Cleveland?
Driving from Cleveland to Detroit is an easy drive, loosely following the shoreline of Lake Erie for the entirety of the route. Covering around 170 miles, the trip can be completed in 2 hours and 40 minutes without any stops.
It is also possible to take a bus from Cleveland to Detroit, with several services running along the route. The travel time is around 4 hours using Greyhound's services. You'll have access to free Wi-Fi, and some offer onboard snacks and entertainment to make the journey even more relaxing.
The quickest way to travel between Cleveland and Detroit is to fly, with direct flights taking 50 minutes. However, with check-in and queueing times included, it is unlikely that flying will end up being significantly quicker on such a relatively short journey.
A further option is to catch the train, and Amtrak operates the route. Departing from Cleveland Union Station, it takes around 3 hours 30 minutes to arrive at Detroit Amtrak Station, in the city's northwest area.
How much does it cost to travel to Detroit from Cleveland?
Comparison of fares from Cleveland to Detroit

| Route | Mode | Adult fare |
| --- | --- | --- |
| Cleveland to Detroit | Bus | $30 |
| Cleveland to Detroit | Airplane | $150 |
| Cleveland to Detroit | Train | $50 |
*Prices are for a single journey, calculated at the time of writing. Vehicle fare includes average fuel costs and tolls.
Things you need to know about traveling to Detroit from Cleveland
The journey to Detroit from Cleveland is a relatively straightforward experience as you make the short journey from Ohio into Michigan. Here are some tips to make the journey even more enjoyable and hassle-free:
Traffic congestion is most likely in the Cleveland Metropolitan Area, Downtown Detroit, and Toledo.
You can limit traffic by avoiding hitting these areas during rush hour.
Consider that driving in winter can make the drive more challenging because there's a high risk of snowstorms and ice. Also, fog can impair visibility along the route.
Book flights in advance, last minute booking can be costly if the flight is popular.
If flying in, you can get car hire at Detroit Wayne County Airport.
If you want to explore Detroit on foot and don't want the hassle of a car, take a taxi or use the SMART bus from the airport. The latter will take you to downtown Detroit in an hour.
Best time to visit Detroit
Detroit is a vibrant and lively city with events and festivals held throughout the year, making it a popular year-round destination, so when you choose to visit depends on what you want to see.
Visiting in late spring or early fall is the best time to visit as the weather will be warm, and you'll miss the busy summer season. As the city springs into life after winter, the Detroit Flower and Garden Show is popular with visitors in March, with over 1,000 exhibitors and plenty of activities for all the family.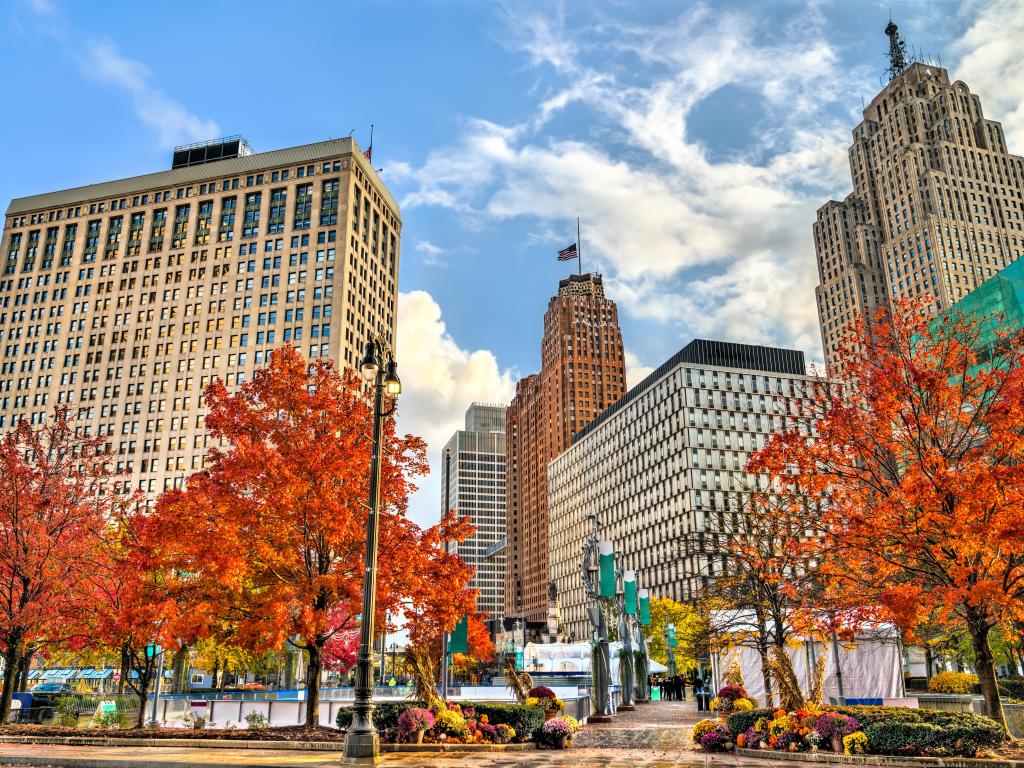 Known as Motor City, Detroit is the home of the automobile and hosts a variety of car and auto festivals annually, and the North American International Auto Show in September is one of the best, attracting visitors from around the world.
Visiting at this time will also coincide with the Detroit International Jazz Festival and the Detroit Film Festival.
Visiting in summer will offer the best of the weather, making the waterfront walks and parks more appealing and exploring the wealth of shopping experiences as you stroll around downtown.
Swimming and boating are popular at this time of year, although it can become crowded during the holiday season.
Detroit can be cold in winter, and traveling in wintry conditions is not for everyone, but there are a number of outdoor activities to enjoy, including ice-skating and skiing, but some of the other popular attractions may be closed during the winter months.
Downtown Detroit has an annual Christmas tree lighting event, with live music and carols, and you can also head north out of the city to enjoy the Downtown Rochester Big Bright Light Show with over 1.2 million lights impressively synced to music.
Things to see once you reach Detroit
Detroit, the center of the US automobile industry for most of the 20th century, is also rich in musical and cultural history, and its recent redevelopments have added to the charm and feel of the place. Here are some of the best places to visit:
The Henry Ford Museum - Named after founder and Michigan native Henry Ford, the museum focuses on his dedication and innovation in the world of automobiles. The notable museum collection includes a JFK limo, the Rosa Parks bus, and Edison's lab.
Detroit Institute of Arts (DIA) - Admire diverse art collections featuring contemporary works and world-famous masterpieces at this renowned museum. Home to over 65,000 exhibits, including paintings, sculptures, and Vincent van Gogh's Self Portrait.
Detroit Riverwalk - Hailed as the number 1 Riverwalk in the USA. Hire a Segway or walk along the Detroit River, enjoying scenic views of the river and across to Windsor, Ontario, and visit the parks and impressive art installations.
Motown Museum - Step into the birthplace of Motown at Hitsville, USA. Learn of the legendary artists and cultural impact of the famed record label that produced some of the biggest hits of the 1960s and 70s.
Eastern Market - Known as one of the largest historic public markets in the US. Find fresh produce and artisan goods all within the vibrant atmosphere.
The city is home to the Detroit Tigers, Lions, Pistons and Red Wings, enough to satisfy any sports fan, and with its musical history and endless outdoor attractions, a visit to Detroit is a fantastic experience.