How Long Does it Take to Drive across New Mexico?
Located in the Southwestern United States, New Mexico is a large state which borders Arizona, Texas, Oklahoma and Colorado. As you might expect, it also shares an international border with Mexico to the south.
It takes 5 hours 20 minutes to drive across New Mexico from Texas in the east to Arizona in the west. Alternatively, it's a 6 hour 30 minute drive from Colorado down to Anthony or El Paso, close to the international border between Texas and Mexico.
With spectacular desert landscapes, stunning national parks and the major cities of Albuquerque and Santa Fe to explore, even if you're just driving from one side of the state to the other then there's plenty to enjoy on a drive through New Mexico.
How long does it take to drive across New Mexico?
Comparison of routes across the state of New Mexico

| Route | Main road | Distance | Driving time |
| --- | --- | --- | --- |
| East to west | I-40 | 375 miles | 5 hours 20 minutes |
| North to south | I-25 | 490 miles | 6 hours 30 minutes |
Without stops, it takes around 5 hours and 20 minutes to drive from east to west across New Mexico, unless you hit traffic congestion or road closures. We'd suggest at least an hour to stop for a meal and to stretch your legs along the way, especially if you're travelling solo, which would take the route to about 6 and a half hours.
This east to west route takes you from Glenrio in Texas to Lupton, Arizona. This is the route most commonly taken to cross the state, which mostly follows Interstate 40 (I-40).
Depending on where you're travelling to and from, you can also travel right across New Mexico if you head north from El Paso County, which is right by the border between Texas, Mexico and New Mexico.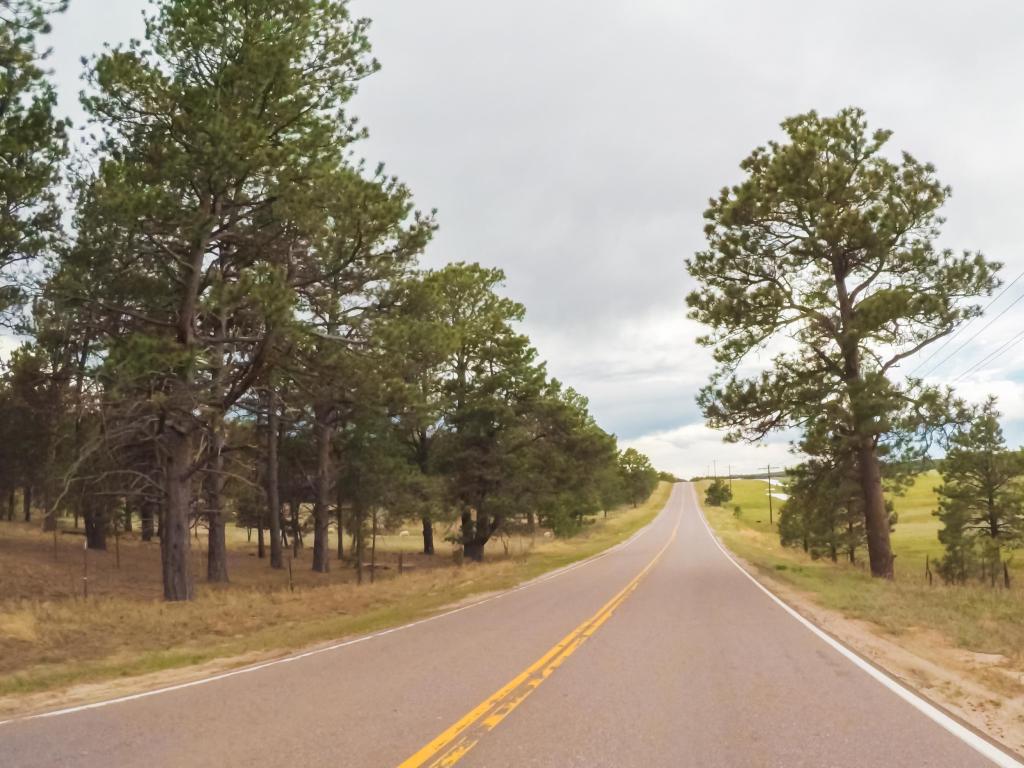 This route option takes around 6 hours and 30 minutes of straight driving time if you take the most direct route, or there's a slightly longer route option which takes you through Santa Fe and Albuquerque for just 15 minutes extra driving time.
Again, we'd suggest 1 to 2 hours of stops on this route to allow for a refreshment break or to take a look around one of the state's attractions.
Whichever way you travel, it's possible to drive across New Mexico in under a day. Keep reading to find out which routes you can take to travel through the state.
Driving across New Mexico from Texas to Arizona
Travelling from the Texas border in the east to Arizona in the west is a straightforward route to navigate, but there are a few things you need to keep in mind if you're taking this trip.
After crossing from Texas into New Mexico at Glenrio, simply follow Interstate 40 westwards for 375 miles and you'll find yourself on the opposite side of New Mexico.
I-40 follows parts of Historic Route 66, so when you pass through Santa Rosa you might like to stop off at the Route 66 Auto Museum to get a glimpse of how travellers made this drive in decades past.
The next major city on the route is Albuquerque, famous for the views from the top of nearby Sandia Peak, and also home to the American International Rattlesnake Museum.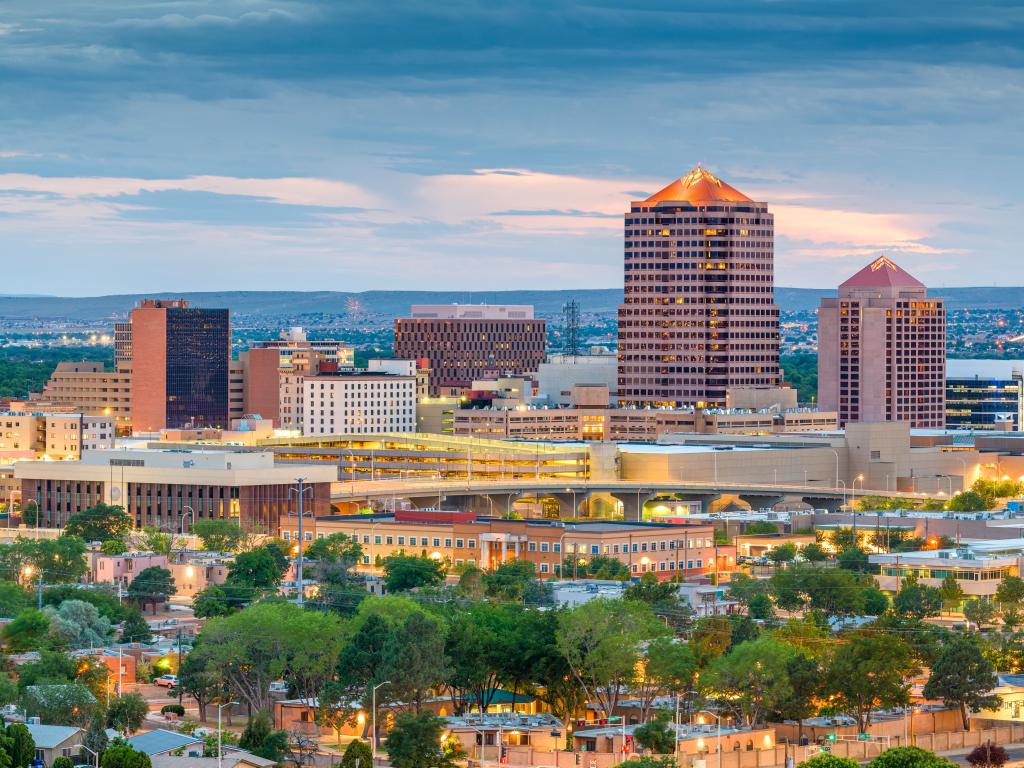 On the last stretch of I-40 before you reach Arizona, El Malpais National Monument is a short detour south of the interstate. Then you'll pass through Gallup before crossing the state border just before Lupton.
With the drive being about 6 hours, you don't need to plan an overnight stay if you're driving across New Mexico between Texas and Arizona. However, if you'd like to take your journey at a slower pace we'd suggest a stay in Albuquerque, around halfway along the route.
Driving through New Mexico from Texas to Colorado
If you're starting in the far south of the state, you might want to make a journey due north across New Mexico which will bring you out to Colorado south of Trinidad.
You'll start this 6-hour 30-minute drive by entering New Mexico in Anthony, on the outskirts of El Paso, via I-10. Follow the interstate a few miles north then switch onto Route 70 at Las Cruces. This will take you past the unforgettable White Sands National Park.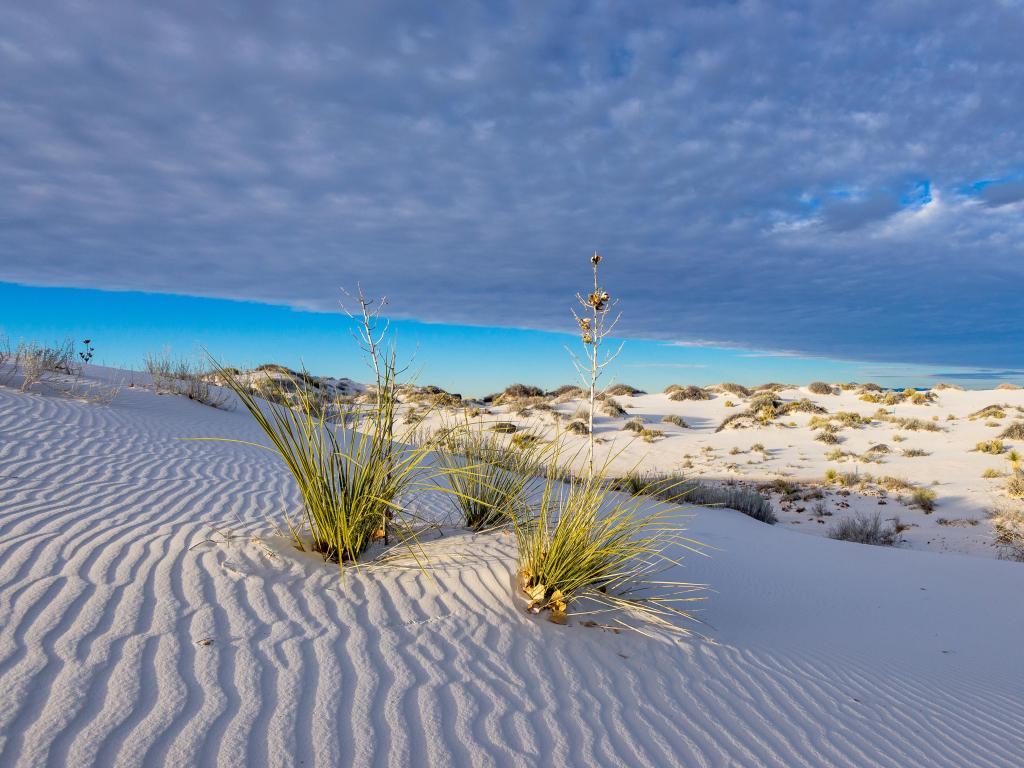 At Alamogordo, turn onto Route 54 and follow it north past Vaughn. Then after Pastura, turn left onto State Road 219 which leads you onto Highway 84 at its junction with I-40.
Just south of Las Vegas (NM), turn onto I-25 and follow it past Wagon Mound and Maxwell. Just after Raton you'll cross the border into Colorado.
If you'd prefer to drive through Albuquerque or Santa Fe, you can simply join I-25 at Las Cruces and follow it all the way north through the state. This adds a few minutes to your driving time and means you miss out on the chance to visit White Sands National Park, but it's a simple route to navigate.
You don't need to plan for an overnight stop on this relatively short trip, but you could stop off in either Albuquerque or Santa Fe if you want to take a break.
As you're likely to be starting and finishing your drive in places a little further from the New Mexico border, we've put together a list of some of the frequently connected cities which could see you travelling all the way across New Mexico.
Comparison of intercity routes that cross New Mexico

| Starting from | Arriving to | Distance | Driving time |
| --- | --- | --- | --- |
| Flagstaff | Amarillo | 610 miles | 8 hours 50 minutes |
| El Paso | Denver | 640 miles | 9 hours 40 minutes |
| El Paso | Colorado Springs | 570 miles | 8 hours 30 minutes |
Things to know that can impact your driving time
Barring any accidents or road works, the delays you're most likely to encounter heading east or west across New Mexico will probably be around Albuquerque, New Mexico's capital city.
Like most major cities, Albuquerque experiences congestion during weekday rush hours, around 8 am and between 4 and 6 in the afternoon. This could easily add 30 minutes to your drive.
If you're travelling north from Texas up to Colorado, you're unlikely to encounter much traffic if you're taking the quicker Route 54/84 option. However, if you're planning on travelling through Albuquerque and Santa Fe you should allow extra time for congestion getting in and around these cities. This could add 30 minutes to your drive.
The number of stops you'll need to take will also impact your total travel time. Obviously, if you want to explore the towns, cities and national parks of New Mexico in more depth you should plan your journey time around these stops.
Otherwise, we'd suggest stopping every 150 miles or so. If you keep these stops relatively short, then you'll add around 30 minutes to the total journey time on either route.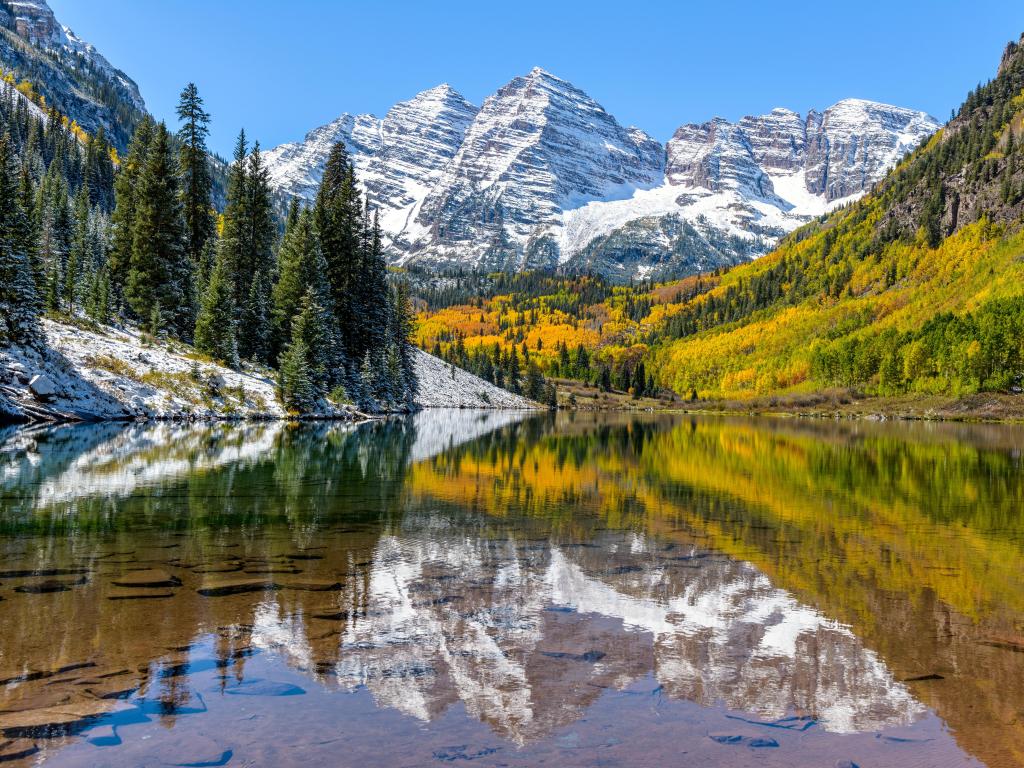 On the Texas to Arizona route, which follows the interstate almost all the way, you'll be able to drive at 75 mph which is the state speed limit. You'll have to take the north-south route via Highways 54 and 84 slightly slower, with speed limits ranging from 65 to 75 mph at different stages along the road.
If you're detouring into cities and towns, speed limits drop right down to 25 mph so bear this in mind when you're planning your trip.
Our routes and time estimates take state speed limits into account, but any closures, roadworks or diversions might impact on these. Be sure to check local advisories before you travel, and to factor in poor weather conditions too.
Tips to drive across New Mexico in the shortest possible time
Seeing as you shouldn't experience too many traffic-related delays when you're driving across New Mexico, there are a few other things you can do to help keep your driving time as short as possible.
If possible, have two drivers available so you can alternate and stay fresh, especially if you get caught up in traffic around Albuquerque or elsewhere on the route.
If you have an economical car rather than a gas-guzzler you'll be able to minimize refuelling stops - depending on your vehicle you might be able to make the whole trip in a single tank of gas.
Another option is to drive in the night when there is likely to be less traffic – but be aware that Colorado has night speed limits due to wildlife, so if you're continuing your journey outside New Mexico this might actually slow you down.
As we've already mentioned, avoiding rush hour traffic is the best way to avoid delays, but roads might also be quieter on Sundays, especially if you're taking I-40.
Other than that, stock up on snacks and in-car entertainment, to reduce the need for stops and detours, and pack your bag for the drive across New Mexico.
One last thing to consider is that these roads travel through some remote areas so make sure you're travelling with your cell phone in case you encounter any problems along the way.