How long does it take to drive across Rhode Island?
By
Pat Dorri
| Published on 27 September 2022
Rhode Island is the smallest state in the US by area and sits on the Atlantic Coast in Eastern US, bordering Connecticut on its west and Massachusetts to the north. Consisting of four major islands and five counties, have you ever wondered how long it would take to drive across Rhode Island?
It takes 45 minutes to drive across Rhode Island via the I-95 between Massachusetts and Connecticut. With stops, it will take between 2 and 3 hours. Driving east to west (on I-195 and US-6) it takes 40 minutes without stopping to cross Rhode Island.
To help you work out the best routes to follow across Rhode Island, we've put together a useful guide to show you the distances involved, how long it will take and some useful facts you should know.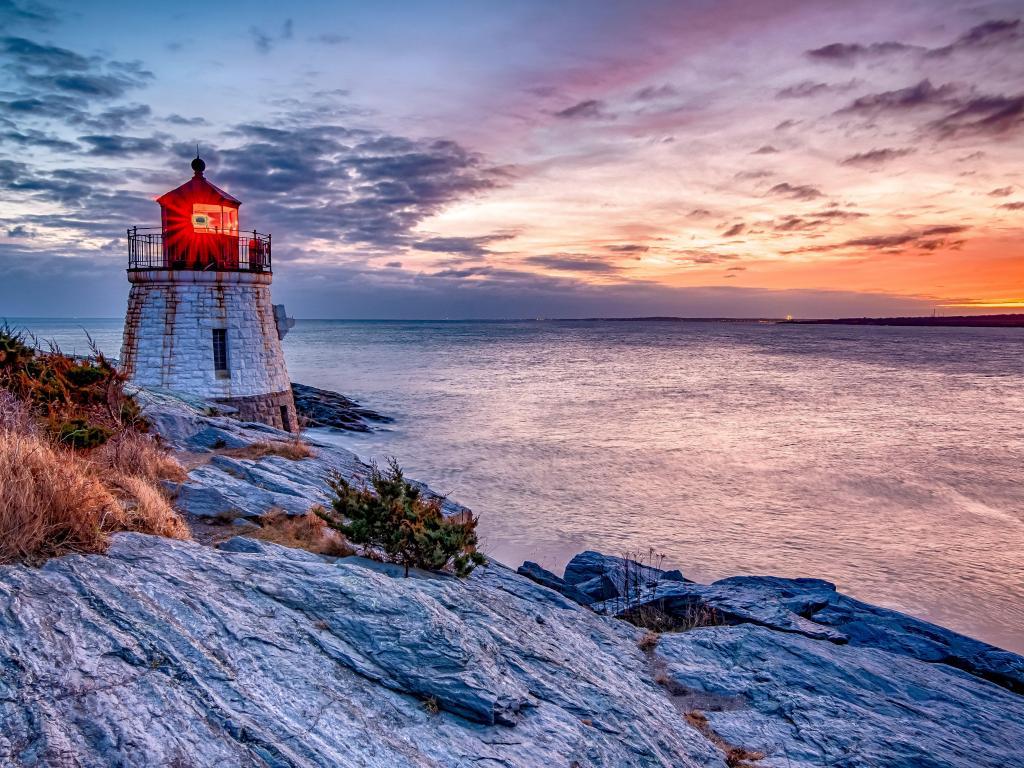 Time to drive across Rhode Island
There are several different ways you can drive across Rhode Island, depending on which direction you decide to follow and your starting point, which will change the drive time and distance.
The most common way to cross Rhode Island is from the northeast to the southwest through Providence on the I-95. This route covers a distance of 45 miles.
Crossing Rhode Island from Southeast Massachusetts
The most common way to cross Rhode Island is from Southeast Massachusetts via the interstate, those looking to drive from Boston to New Haven, for example, would follow this route. The interstate takes you from the border of Massachusetts all the way to the border of Connecticut.
Your drive will begin in Southeast Massachusetts where you'll continue south on Interstate 95 and drive through Pawtucket. From here you can detour off the main route and visit Lincoln Woods State Park or spend time at Central Falls.
It only takes 10 minutes to reach Providence from the state boundary. Although the drive across Rhode Island is a short one, we'd still recommend stopping to spend some time in the charming city (especially if you haven't visited before), stretch your legs, browse the boutique shops or enjoy a meal.
Upon leaving Providence, follow the Providence River past the Roger Williams Park Zoo and continue through Auburn. You could leave the interstate and enjoy several hours spent on Conimicut Point Beach, with views of its lighthouse though this would add to your driving time.
Otherwise, continue south on the interstate, keeping right at the fork and passing by Briar Point Beach, a six-acre spot ideal for swimming and towards the Big River Management Area where you'll be over halfway through your drive across Rhode Island.
After exploring the huge, lush forest and wetland nature area, you're just a short distance from the Connecticut border. To reach it, continue south past West Greenwich and Hopkinton.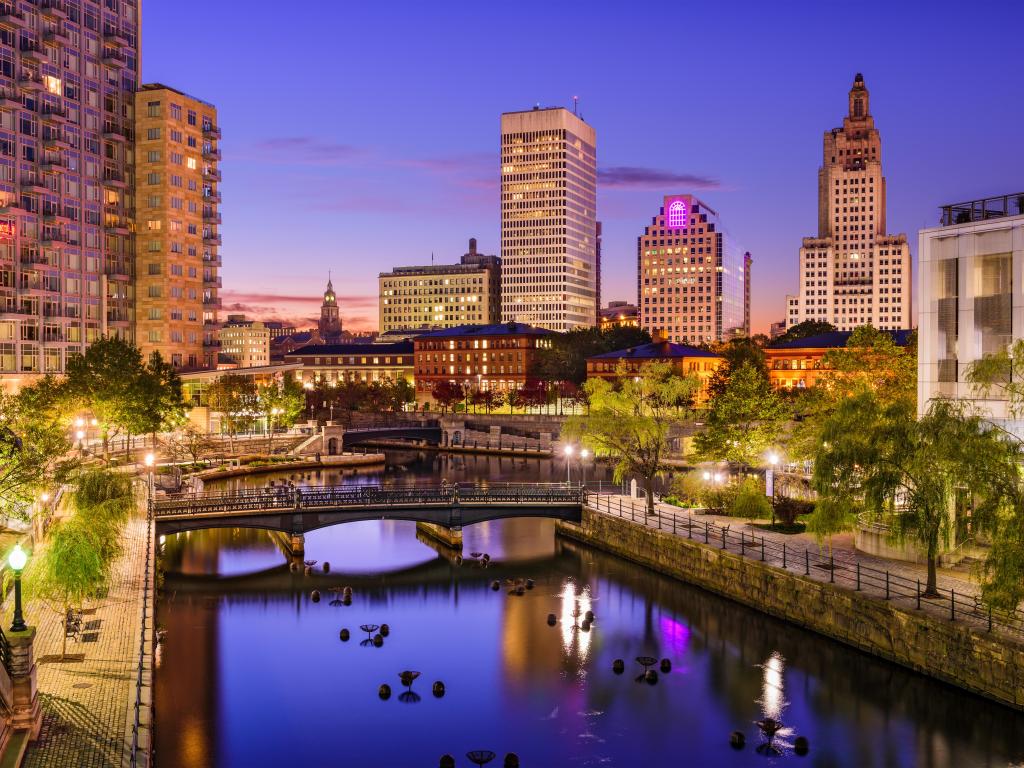 Driving across the width of Rhode Island from Eastern Massachusetts
A second, quicker option for driving across Rhode Island takes you from east to west and is approximately 27 miles. This option will take you just 45 minutes without stopping to cross over from Massachusetts, through Rhode Island and to the border of Connecticut.
Beginning on Interstate 195 the route will take you through East Providence over Washington Bridge to the city of Providence. You might experience some traffic on this stretch of the journey, but it shouldn't add more than 15 to 30 minutes to your drive time.
Briefly join I-95 before joining US-6 which will take you the rest of the 20 miles across Rhode Island.
Along the way, you'll pass by Johnson Memorial Park and Oak Swamp Reservoir. Here you can stop and explore the 1,000 acres at Snake Den State Park, just alongside the highway and enjoy outdoor activities like walks, hiking or a picnic.
The next stretch will take you past several lakes including Moswansicut Pond, a great lake for catching fish. Drive another 20 minutes to reach Connecticut.
To help you understand how long your drive across Rhode Island will take, check the table below to find your route time. Remember these times do not include stops or breaks so add in a couple of hours on the longer drives.
Comparison of routes spanning across the state of Rhode Island

| From | To | Driving time |
| --- | --- | --- |
| Attleboro (MA) | Stonington (CT) | 1h 5 mins (60 miles) |
| Killingly (CT) | Seekonk (MA) | 40 mins (28 miles) |
| Millville (MA) | Newport (RI) | 55 mins (50 miles) |
Things to know that can impact your driving time
Although Rhode Island is a small state, there is still likely to be some traffic that could impact your driving. This is especially the case when driving in and around Providence, given that it is a popular and busy city.
If you do get caught in the traffic around the city, expect between 15 and 30 minutes to be added to your drive time, especially if there are roadworks or you're traveling at a busy time (summer or at weekends).
As the main route through the state, the interstate can also get congested as it crosses the city diagonally, meaning that there will be mileage to be made up in the urban areas.
Other factors that are likely to slow your driving time are if you decide to stop along the way for a meal or to fill up with fuel. If you decide to stop for food or explore one of the many scenic parks en route, you need to add between two and three hours to your journey time.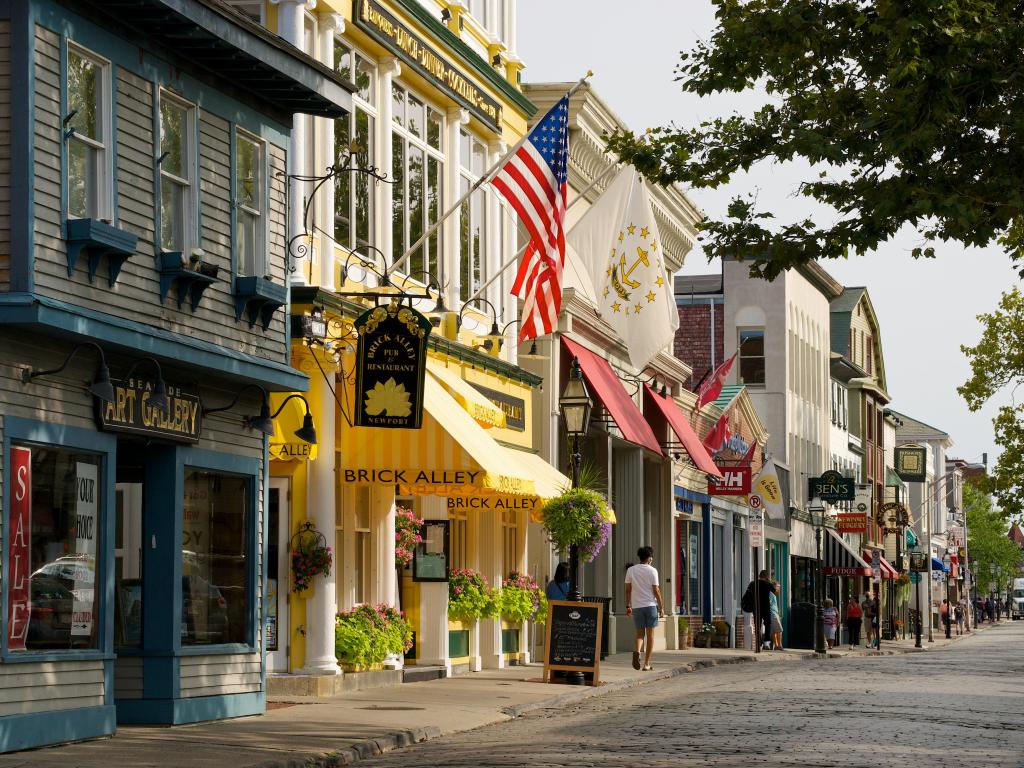 Likewise, if you decide to stop in Providence and spend half a day exploring the bustling city, then you could easily add half a day to your journey time. However, as the drive is short, you don't necessarily need to stop at all.
The other factor to bear in mind is the speed limit. The majority of the drive (45 miles if you're following the main route through Rhode Island) will be on the interstate which has a speed limit of 65 mph, and 55 mph as you approach Providence.
The highway which takes you through the city and general roads have limits between 45 and 50 mph. Again, this is likely to differ if you hit traffic or roadworks through the city.
Tips to drive across Rhode Island in the shortest possible time
If you want to make your drive across Rhode Island as smooth as quick as possible, here are a few top tips to help reduce your time on the road.
Despite the distance between the border of Massachusetts and Connecticut being relatively short, you'd still be wise to pick an economical car rather than a gas-guzzling version. Not only will this keep the refuelling stops to the minimum, but it'll help your fuel go further if you decide to drive onwards.
As you're likely to drive through the busy city of Providence, you could be affected by congestion or roadworks. By driving on a Sunday where there's likely to be less traffic or avoiding rush hour as you approach and exit the city, you're more likely to experience a quiet and calmer drive.
Even a reduction in your driving time of 30 minutes on a short journey like this will have a big impact on your overall driving time (almost as much as halving the journey). Whether your objective is to get across the state in record time - or you're looking to take it easy and experience all that Rhode Island has to offer - the drive is unlikely to be strenuous. So get planning your trip and enjoy the journey!